Fluent Forms 5.0.0 Beta 1 is Now Available
Attention form builders! We're looking for beta testers to help us make Fluent Forms smoother, sleeker, and more user-friendly than ever before!

Why Join Beta Testing?
By joining our beta testing program, you'll get an exclusive sneak peek at new features, have a chance to shape the direction of the platform, and help us make Fluent Forms the best form builder out there. So don't wait – fill out the form today and get access now!

Beta Testing
Fluent Forms 5.0.0 Beta 1 is ready for download and testing!
This version of Fluent Forms is under development. Please do not install, run, or test this version of the plugin on production websites. Instead, you should test Beta 1 on a development or local server.
You can test Fluent Forms 5.0.0 Beta 1 by following the steps:
Step 1: Direct download the free version Beta 1 version (zip). For the Pro version please submit the form in the next section of the page then we will provide you with the Pro version.
Step 2: Upload and Active the plugin in your development Site.
Your assistance in testing this version is very important in ensuring that everything in this release is as good as it possibly can be.

How you can help: testing!
Any software development process must include testing for bugs, and it is a valuable way for anyone to contribute, regardless of background.
Please report any issues you believe you may have encountered to our support portal here. Remember to use #fluentforms_beta hash tag in the support ticket so we can tag them.

Testing Tips
At a high level, here are a few tips to keep in mind to get the most out of this Call for Testing:
Use Different Validations, Inputs, Conditions & Integrations.
Test across different browsers.
Compare features on different screen sizes, including tablets and mobile.
Use a screen reader.
Test with different themes.

Notable highlights
REST-API: We have replaced the Ajax call with REST API calls.
All action & filter hooks' naming convention has been changed following best practice with support for older hooks. Please check the developer documentation here
Added post-update permission for guest users
Improved support for Metabox and ACF in Post Form
Improved PDF layout for large text entries
Updated translation strings
Fixed issue with repeater field not appearing correctly on PDF
Fixed custom payment amount shortcode
Fixed coupon code date issue
Fixed checkbox list field behavior when all boxes are unchecked using Metabox
Fixed ACF checkbox/multiple choice not working
Fixed payment summary display issue when using coupons in conversational form
The Editor got reshaped
From three-column to two-column, the fields in the right sidebar make the whole editor spacious. You can easily find the fields you want.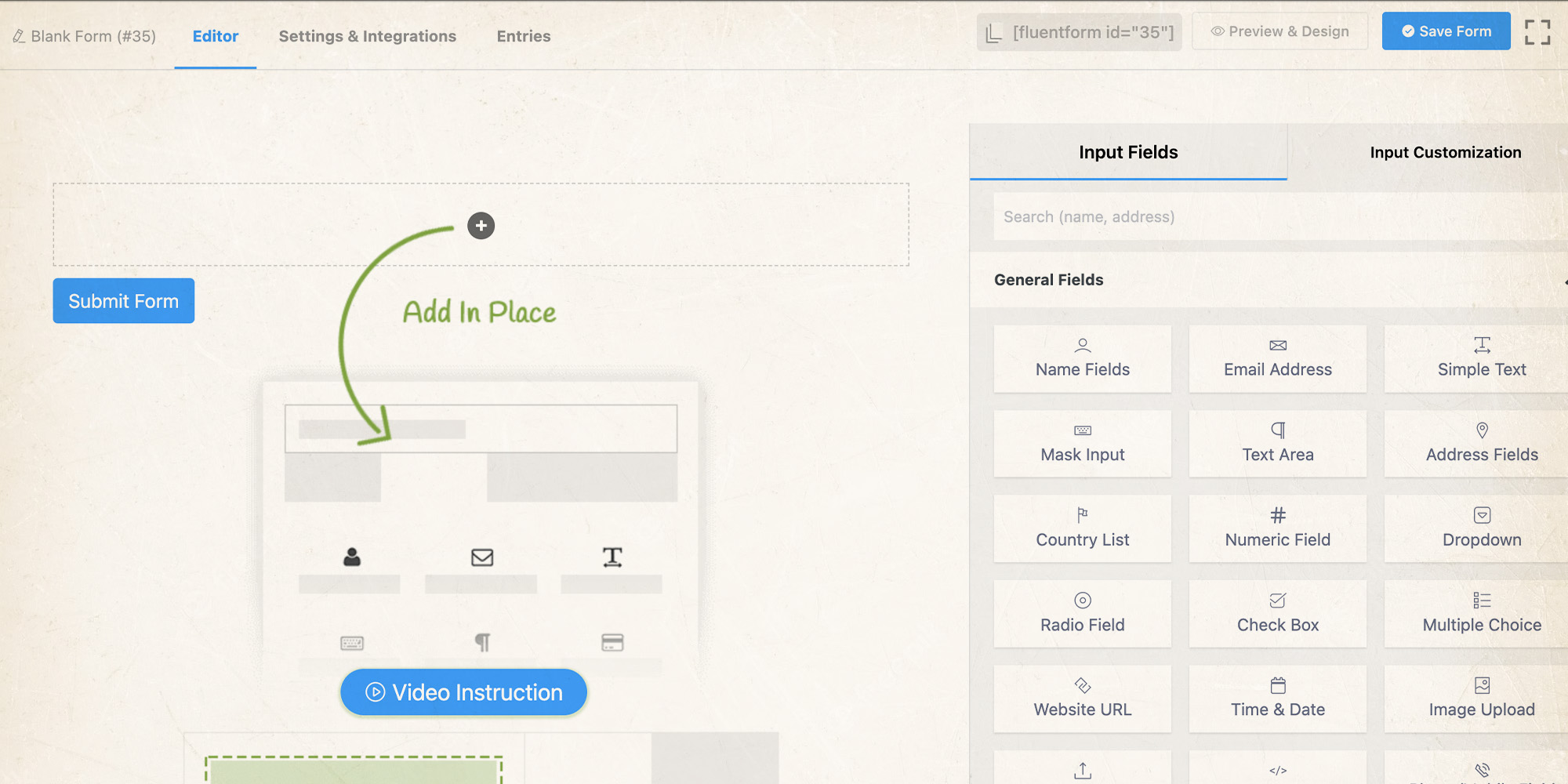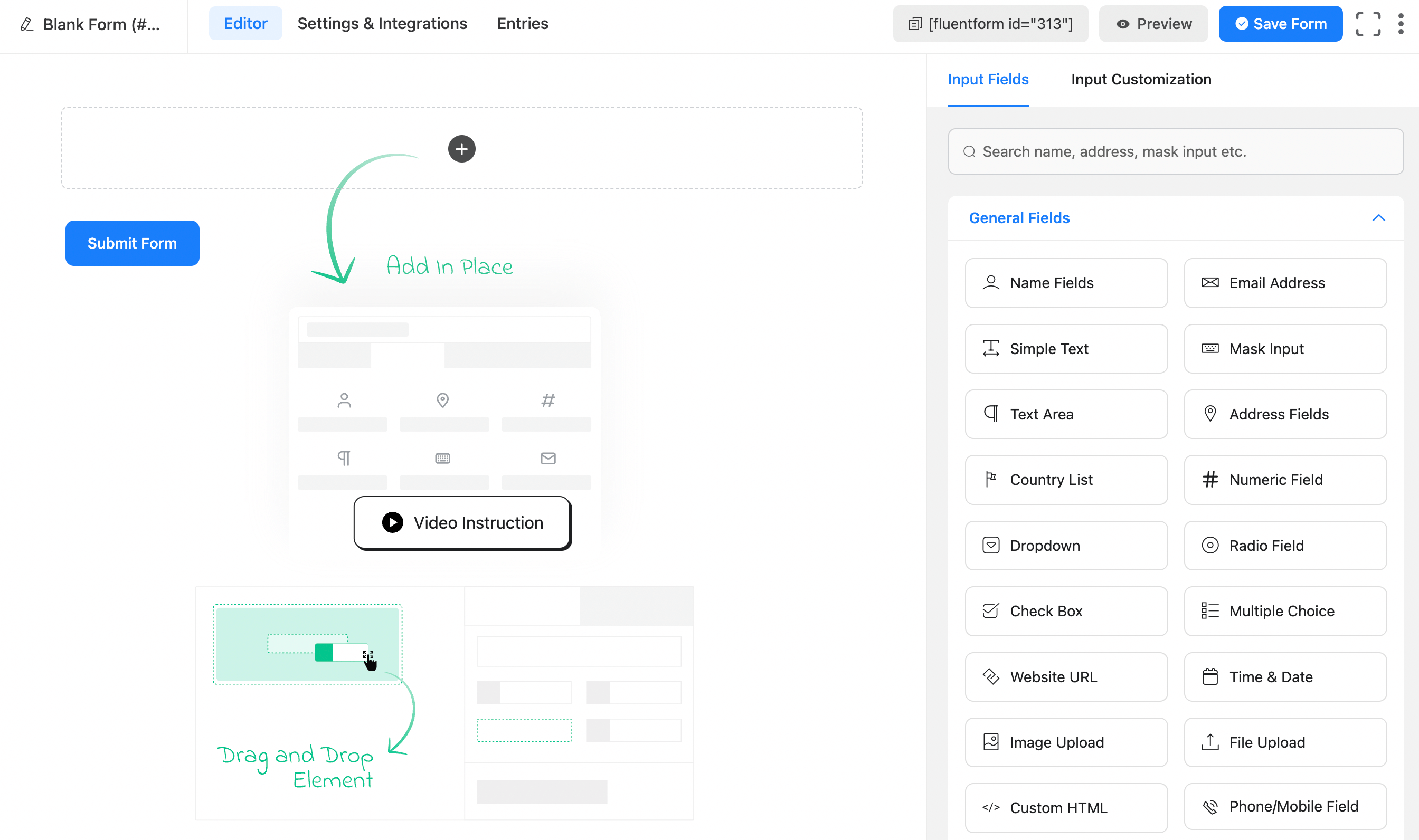 Prebuilt forms got a new style
We have changed the prebuilt form section and brushed it up to give it a cooler look. Also, the forms categories are better-organized.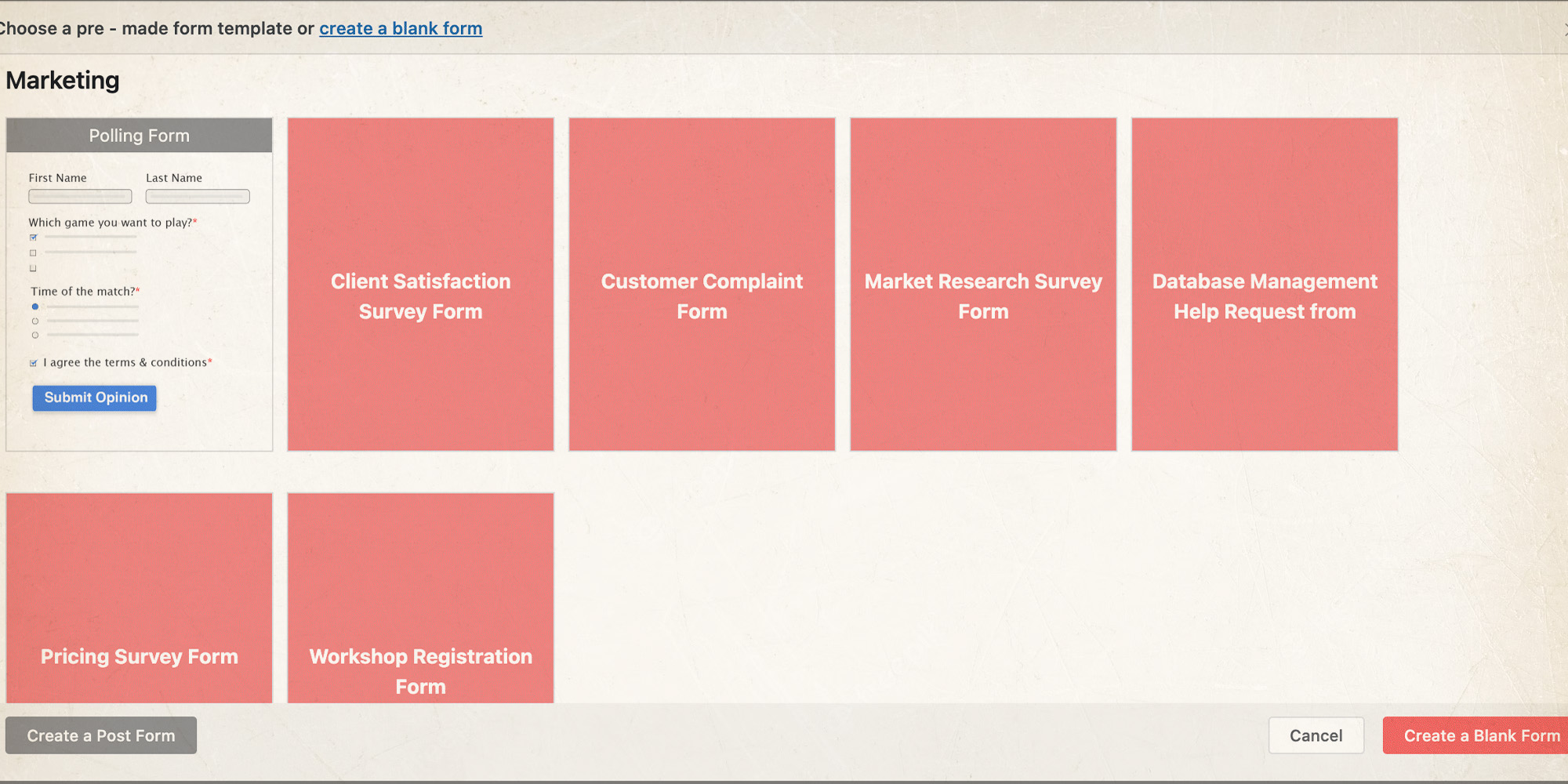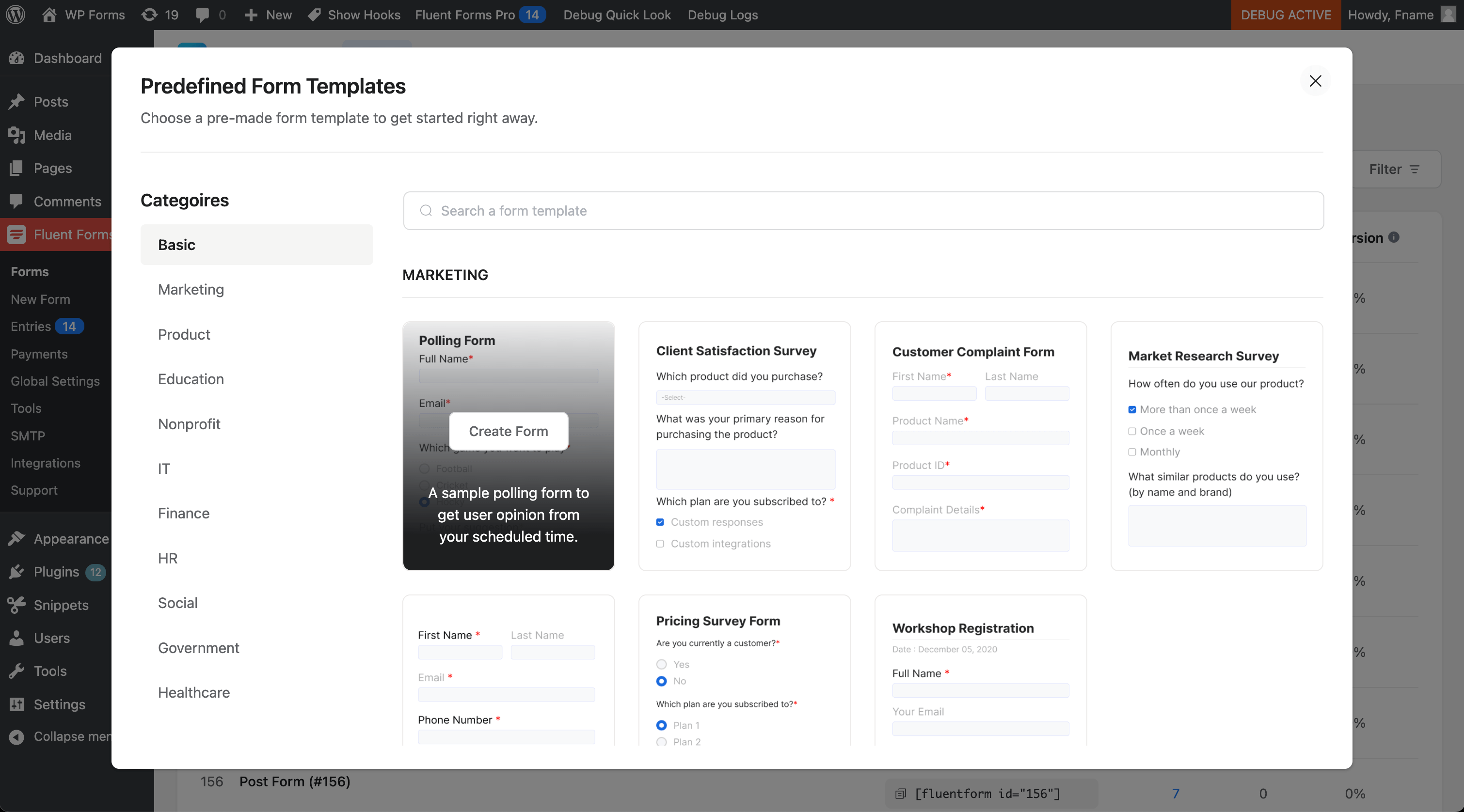 A cleaner preview for each form
The preview section is now more engaging than before. Not only that, you can check the look for various screens right there.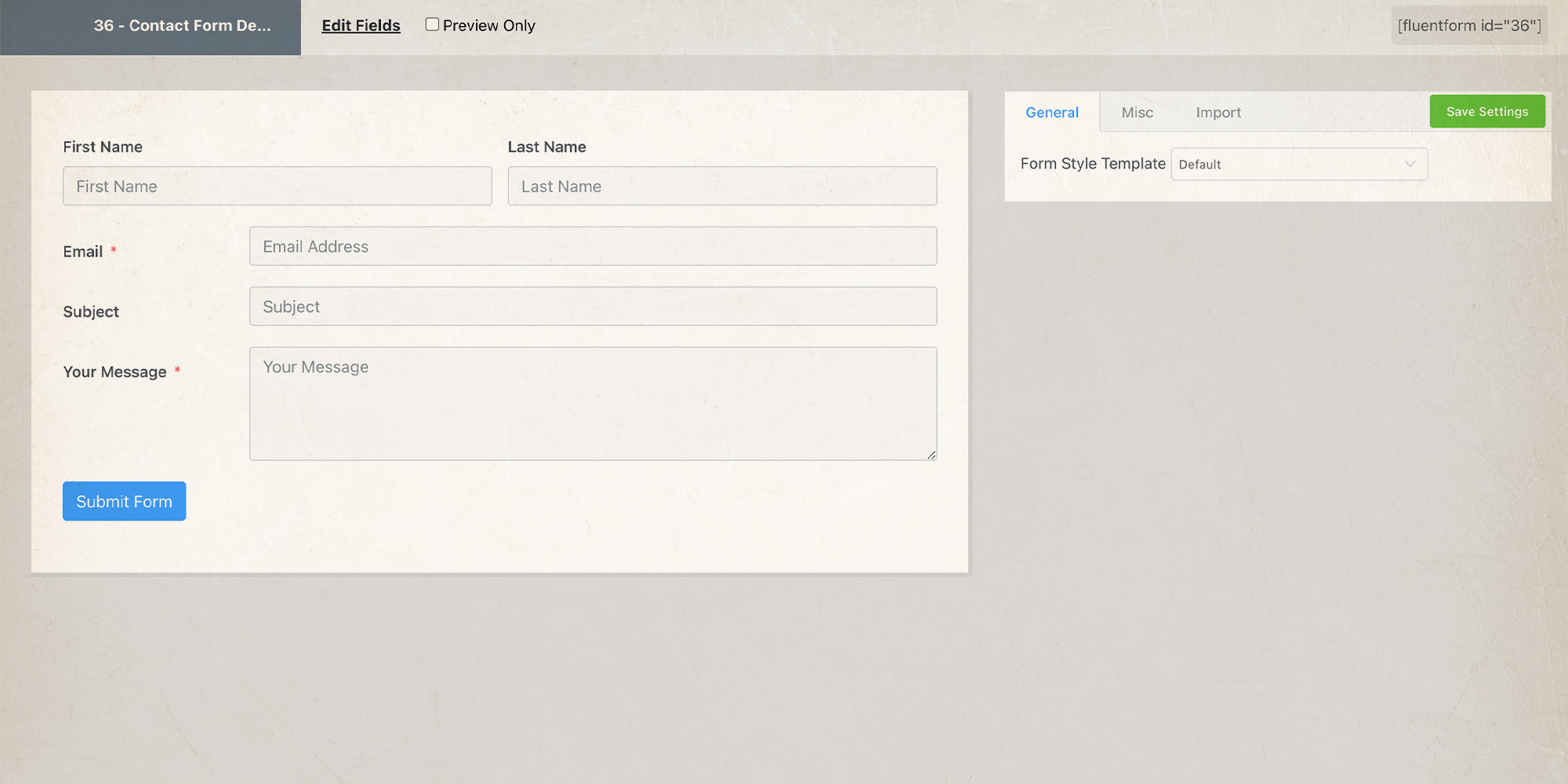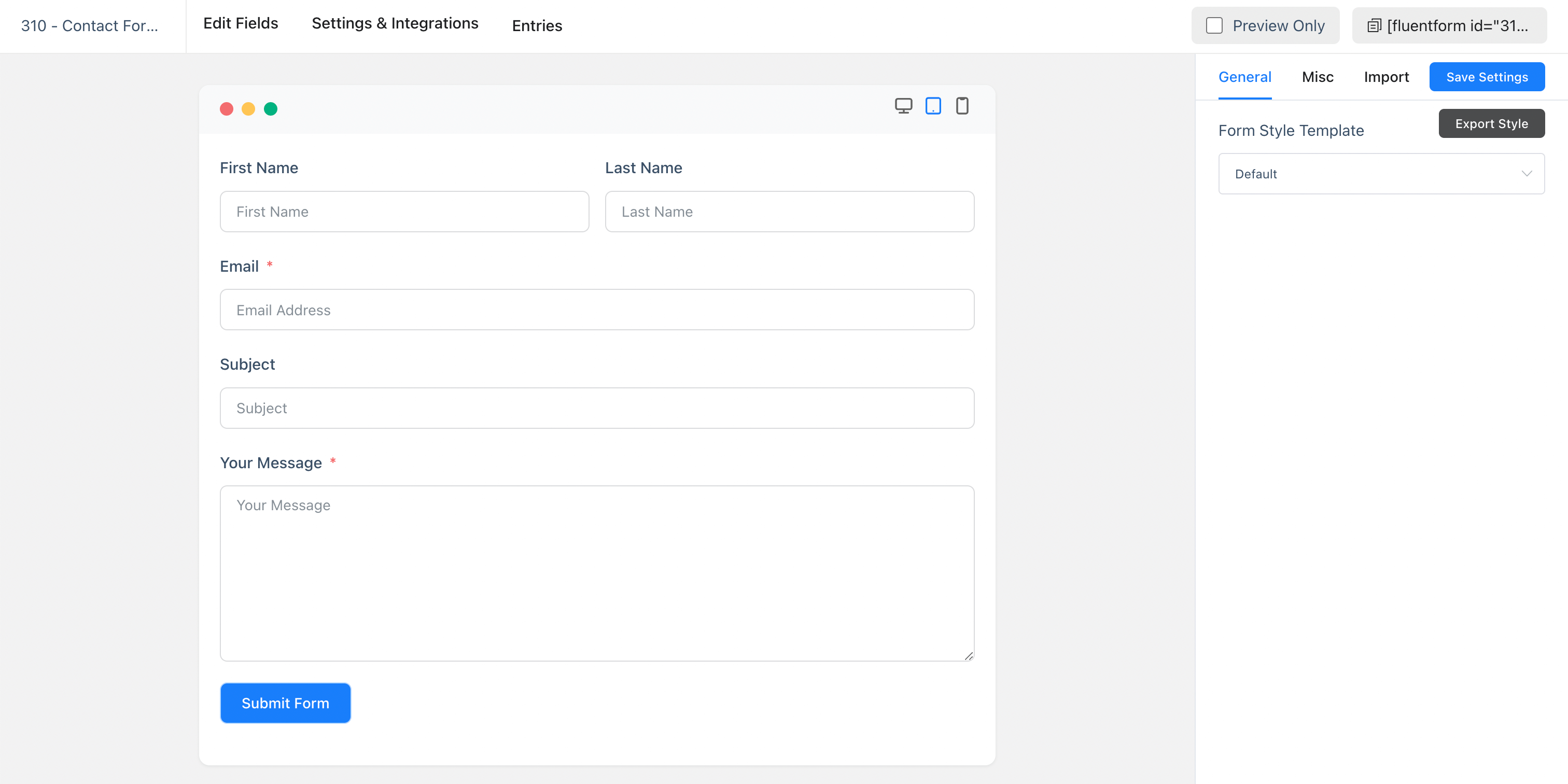 Navigation got better
Navigation in settings now becomes more user-friendly as you find all the relevant settings under a nav item.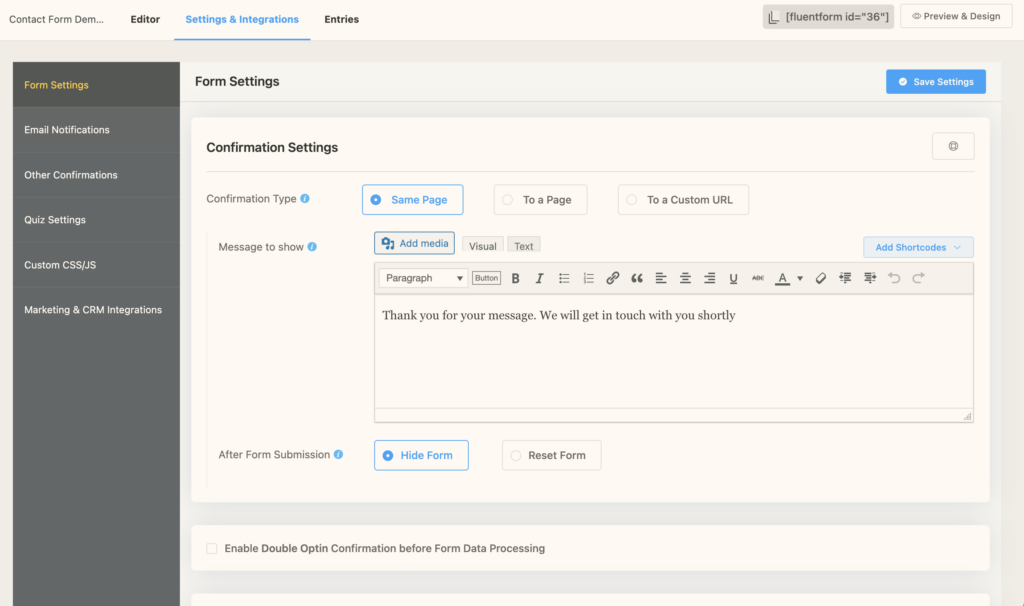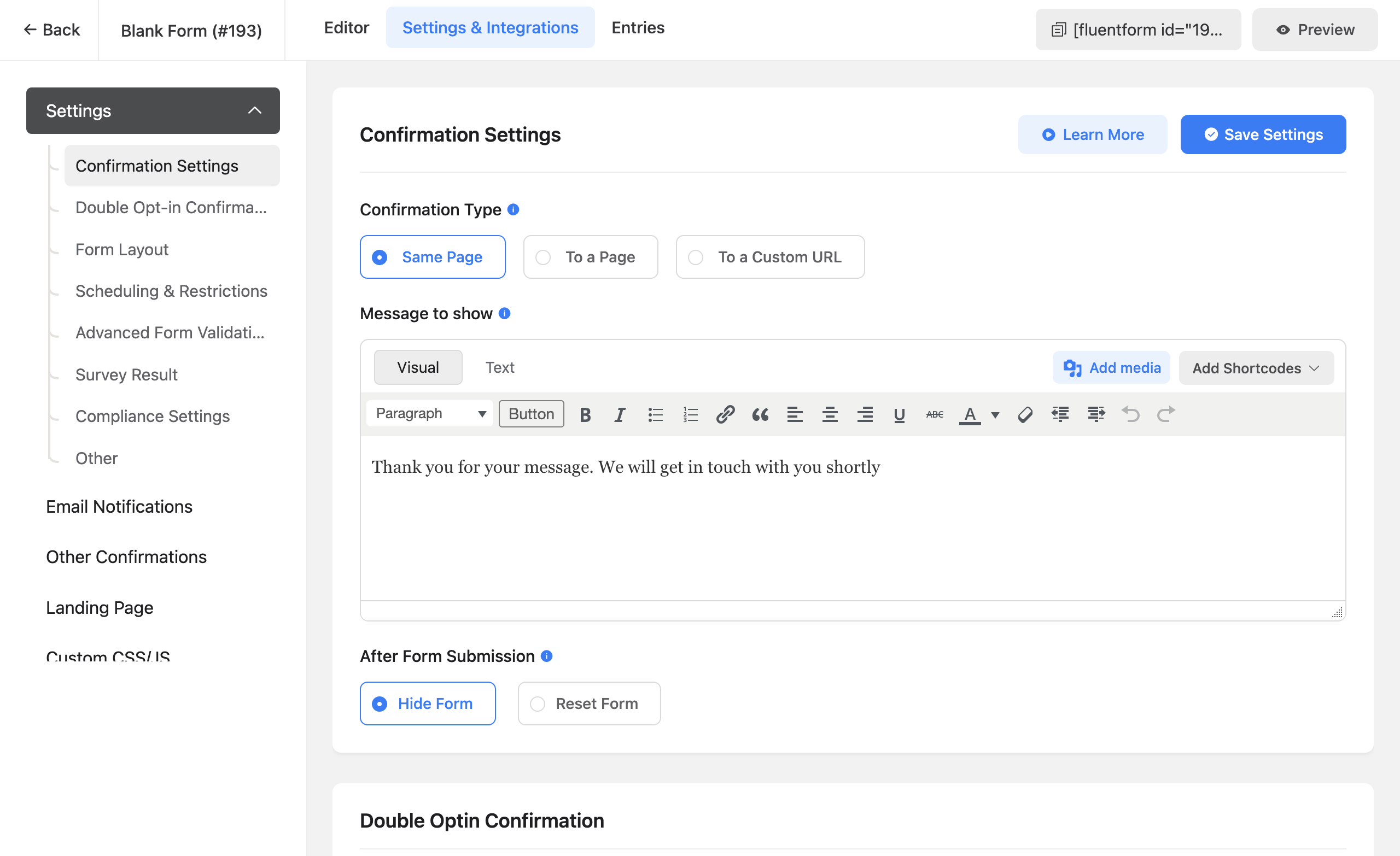 Revamped UI, improved UX
Fluent Forms is coming with an amazing revamped UI and improved functionalities.

Square payment integration
Square payment integration to make your payment option more dynamic, more secure.

Fastest framework
A tidy and clean framework to make the overall form-building experience smoother.
Our Clean Interface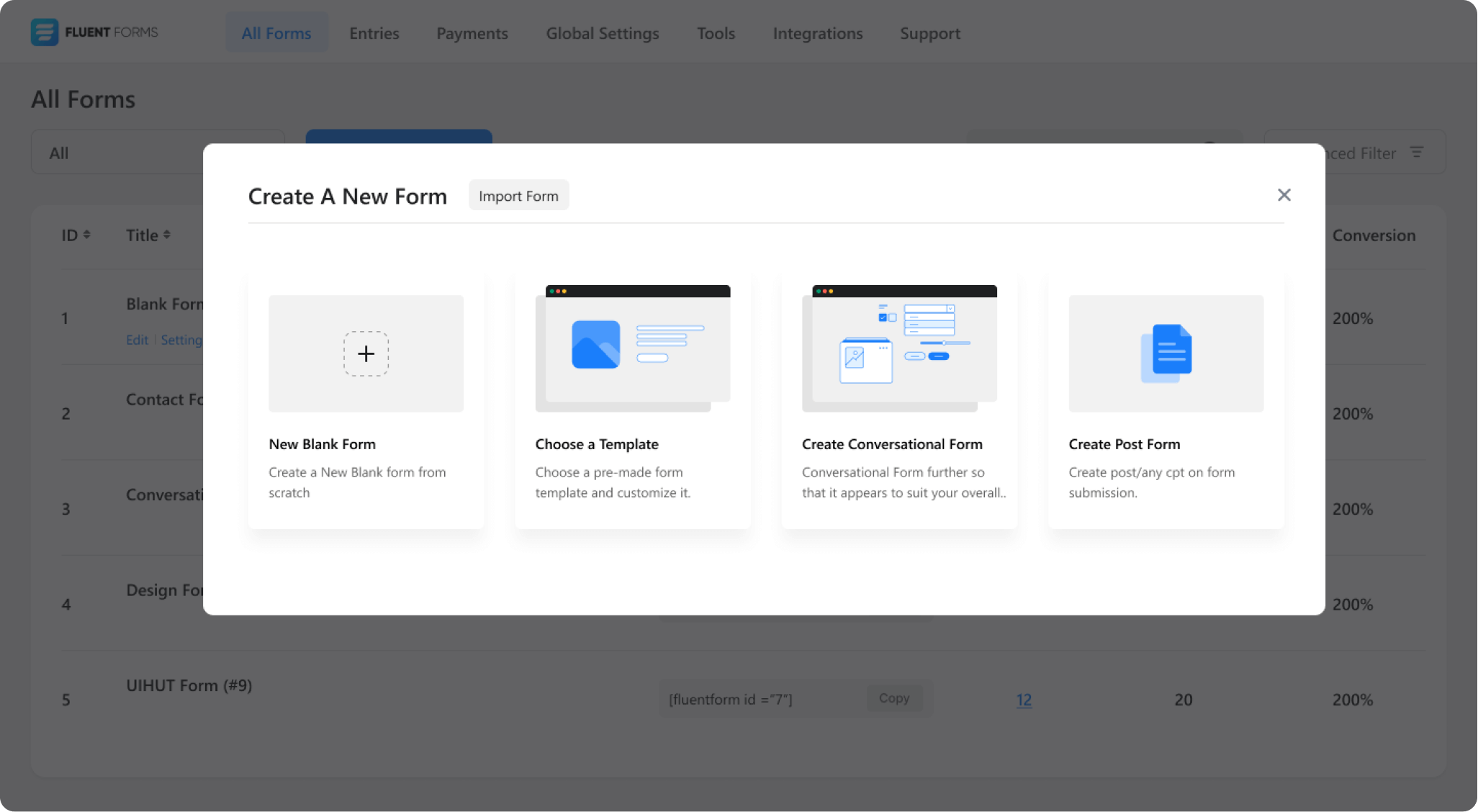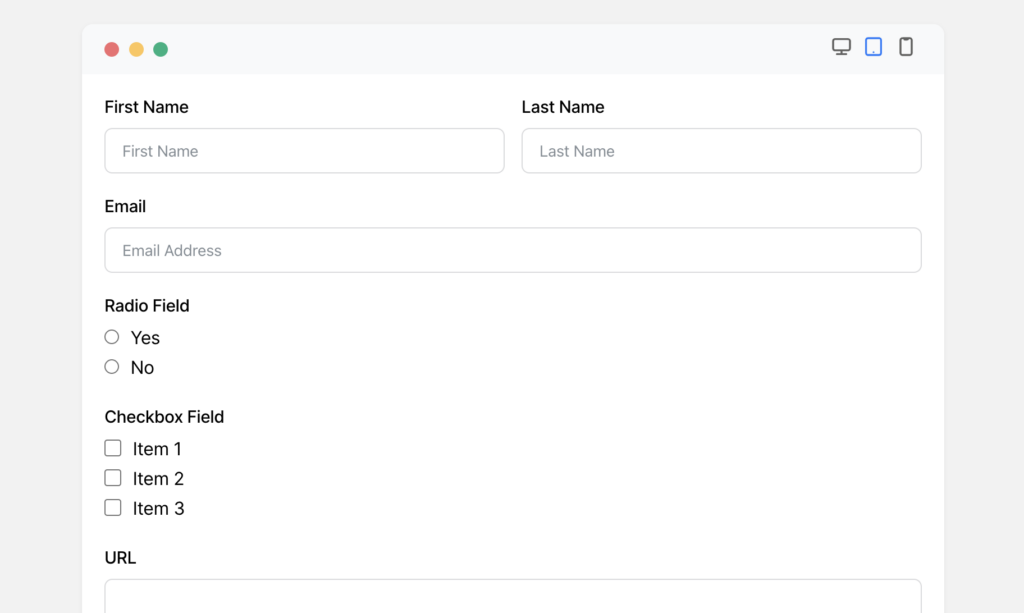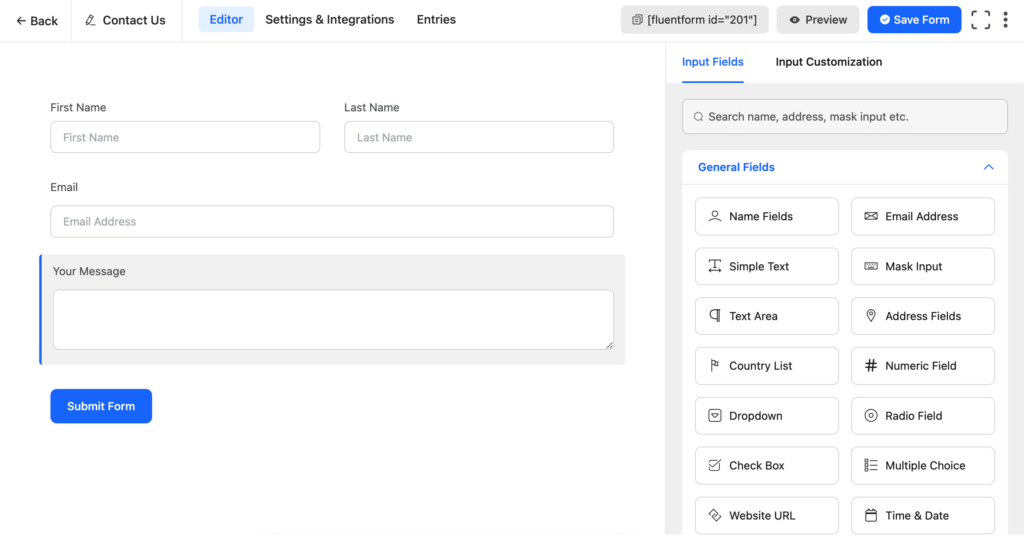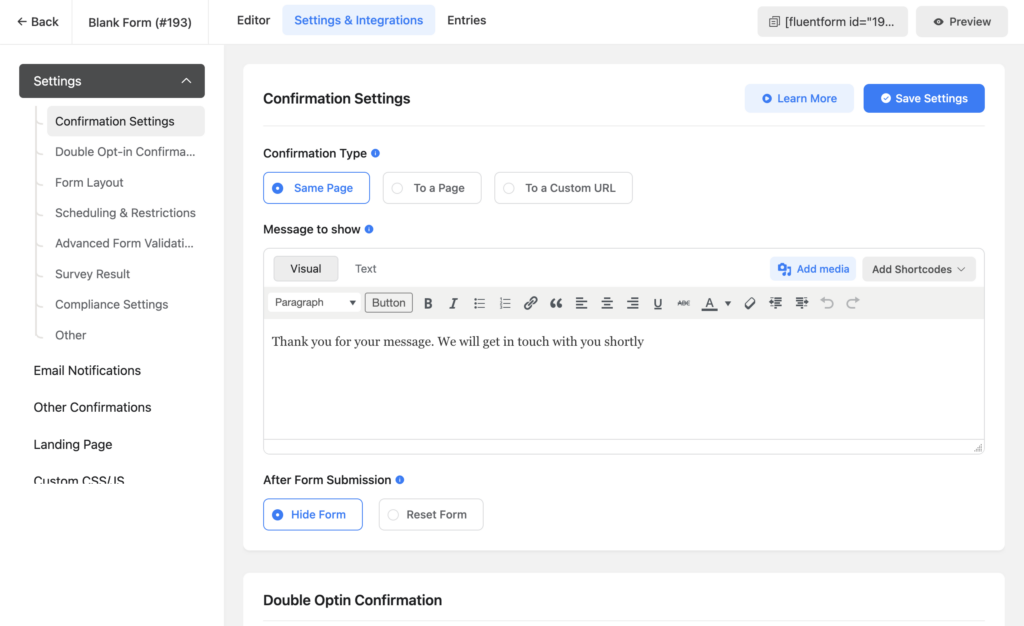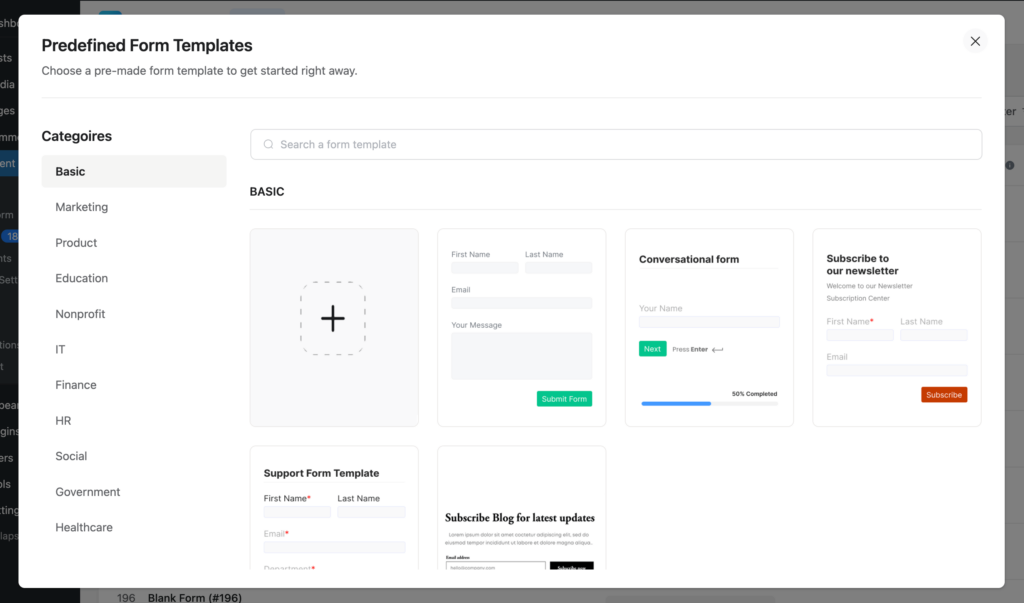 Fluent Forms Pro Version Beta Access
Please complete the following form to get the Fluent Form Pro beta version.