Caldera Forms vs Fluent Forms: Who Will Be Your Champion?
If you are in need of a functional form builder plugin for your WordPress website, you will find plenty of them that can do the job in the WordPress repository. But selecting one that fits your requirements perfectly in the midst of many can be difficult. The situation will be like looking for a needle in a haystack.
Keeping this in mind, we have chosen two of the most awesome WordPress form builder plugins, Caldera Forms, and Fluent Forms, and did a comparative study. We have tried to be as impartial as possible. But if you feel we are being biased towards our plugin, you are welcome to give Fluent Forms a go. We are sure you wouldn't be disappointed.
Fluent Forms is the most beginner-friendly form builder. Download now and start crafting beautiful forms FREE!!!
Caldera Forms vs Fluent Forms
Caldera Forms and Fluent Forms are two reliable names in the form building community. Both the plugins have garnered some loyal users on their own merit. They both offer useful features and open the door of possibilities for their users.
On the one hand, we have the Caldera Forms, which has been around for quite some time. It is a relatively easy plugin that provides just enough elements for its users to work on. On the other hand, we have the Fluent Forms plugin, which is comparatively new to the market. Although a lot of people still are skeptical about this relatively new plugin, it is quickly making its name through sufficient features and premium support.
Today we have chosen these two WordPress plugins and made a comparative study. It should be interesting to read about how a fresh plugin can contend with a seasoned form builder. So stick along.
Standard features that make a form builder plugin stand out
When it comes to form building, there are lots of plugins competing with one another. In their competition, they learn from one another too. This is amazing for users as they can get new and new features and have a smooth experience.
There are, however, some core features that make a form builder plugin powerful. Some of them are listed below.
These are the key features that every user evaluates before making a purchase. We have compared Fluent Forms and Caldera Forms for these features. Read on to know our findings.
Ease of use
Fluent Forms is a brilliant WordPress form builder plugin. It has the most user-friendly interface, which is very easy to navigate through. Besides, it is very beginner-friendly too. So, regardless of the expertise, anyone can use this form builder and have a good time. They will not need any external consultation to guide them through.
There is also a built-in preview option in the backend. This feature allows users to oversee your progress while you work on your forms. Users can bring customization as they work and create the perfect forms.
There's plenty of prebuilt form templates to choose from. And if a user wants to build a form from scratch, or customize the prebuilt form templates, they can do that too. There's an abundant number of input fields to help with that. Adding the input field to a form is very easy with the drag and drop feature. All they have to do is drag the input field they need and drop it in their desired place. Users can rearrange the form using this drag and drop as well.
Alternately, where the Caldera Forms plugin is concerned, things can get a little confusing. The interface is a bit complicated. So users often face a hard time navigating through it. And it is even more difficult for a novice user who is just starting out.
So, as far as ease of use goes, Fluent Forms clearly wins the Caldera Forms vs Fluent Forms race.
Prebuilt form templates
Whether you run an eCommerce website or a simple personal blog, you are going to need different web forms. The nature of these web forms varies depending on their purpose, but it is something all website owners need. However, creating an online form can get tricky sometimes. The form builder you are using may be complicated, or you may not have the expertise.
To solve this issue, most of the leading WordPress form builder plugins, like the Fluent Forms, include a plethora of prebuilt form templates on their plate. These prebuilt form templates make the whole process smooth. Any user, with any level of expertise, can swiftly create forms. Embedding the forms to your website is straightforward as well. All you need is a single click.
Fluent Forms brings to its users 70+ useful prebuilt form templates. From the widely recognized contact forms, newsletter forms, support forms, etc. to the more sophisticated graphic designer contact form, loan application form, database management help request form, etc. Fluent Forms has all bases covered.
That's not all! If you feel like adding something to your form or styling it to match your personality, you can do that too. You can make your form more dynamic using powerful conditional logic.
On the other hand, such feasibility is constrained with Caldera Forms. This WordPress plugin only offers six built-in templates. They roughly cover the general uses from the traditional contact form to the job application form.
It is safe to say, when you are talking about prebuilt form templates, Fluent Forms easily wears the crown.
Input fields
Input fields are a vital part of a form builder. These are so simple in nature that their presence often gets overshadowed by other things like third-party integration or conditional logic. But if a form builder plugin fails to provide enough actionable input fields, the users face difficulty in terms of form creation. Often the forms fail to fulfill their purpose.
Well, we cannot comment on your form builder plugin, but Fluent Forms has you covered. This WordPress plugin has around 45+ thoughtfully crafted input fields. These input fields are all unique with their own traits. They are categorized into different sections, and most of them are available to the public for free.
You have the General Fields like the name field, text area, numeric field, radio field, etc. And then, on the Advanced Field panel, there are fields like the hidden field, checkable grid, GDPR Agreement, color picker field, etc. With these fields, you can ensure security with just a click, or gain permission, etc. Then on a separate Payment Fields section, there are more input fields to make the collecting bills hassle-free.
Alternately, the Caldera Forms plugin only offers some 30+ input fields scattered through different categories. This is hardly enough for a user. Moreover, some of the fields like the phone number field, file upload field, etc. are divided into 2 categories. This is an unnecessary division that increases the number of fields for the form builder but doesn't really achieve much. Caldera Forms users will miss out on a lot of capacity for productivity for input fields alone.
While we are discussing input fields, on the one hand, we have Caldera Forms that provides only a sorry 30+ input fields. On the other hand, we have Fluent Forms providing almost double that number. Calder Forms vs Fluent Forms – who wins this round? It's pretty obvious, isn't it?
Conditional logic
Another smart feature that puts one form builder ahead of the others is the conditional logic feature. With conditional logic, you can literally transform your long and tedious form into a short and interactive one. This works well with the users and helps you avoid unnecessary information.
This feature has a lot of potentials, depending on its use. You can take the input fields and add various conditions to them. This will make the form more dynamic and add more value to the users. People find long forms intimidating and often leave them unfulfilled. By incorporating conditional logic, the form will revolve around the users' behavior. Users will be shown input fields depending on their specific behavior.
Fluent Forms offers this powerful feature. You can create dynamic forms with Fluent Forms and only collect the information that is relevant to you. This feature will be most useful if you want to create a survey you can be proud of.
Caldera Forms includes conditional logic too. If you want to use this feature and create forms to do some market research, you will be able to do that. However, deploying them is a troublesome feat.
Conditional logic is an issue that both of these WordPress plugins face seriously. But Fluent Forms manages it better than Caldera Forms. This keeps Fluent Forms ahead in Caldera Forms vs Fluent Forms.
Third-party integration
No matter how great and useful a plugin is, it will always lack something. Keeping this in mind, most of the compelling form builder plugins incorporate third-party integrations to enhance performance.
What features does a good form builder plugin include? Easy navigation, prebuilt form templates, conditional logic, strong drag and drop, one-stop database, etc., right? But does that cover all the tasks related to a form? Many users will need to enlist all the people that submit their webforms, or payment gateways to collect their payments. Some may also need to connect to services like Google Sheets.
With Fluent Forms Pro, you will get about 35+ third-party integrations. The WordPress plugin offers MailChimp and Slack integration, even on the free version. Other than that, Fluent Forms Pro includes necessary third-party integrations like webhooks, GetResponse, Trello, drip, etc. The integrations are versatile in nature. So users can do all ranges of things like adding people to a subscribers' list, send SMS in real-time, automatically add form submissions to a designated Google Sheet. Users can even integrate with over 3000+ web apps through Zapier integration.
In comparison, the Caldera Forms plugin only offers roughly 25+ third-party integrations. Besides, most of them only enhance the plugin rather than increasing productivity. And even then, you will have to buy the Caldera Forms add ons separately. So if you need several third-party integrations, you might notice a hole in your pocket.
In conclusion, if you are concerned about third-party integrations, Fluent Forms is the way to go in the Caldera Forms vs Fluent Forms race.
Entry management
The one-stop database is an integral part of a powerful form builder plugin. Form creation and form submission management go hand in hand. If a user is using forms to collect information, it is only natural that they have a structural way to sort through all this information.
Unfortunately, not all form builder plugins allow such feasibility. But luckily for you, both of these WordPress plugins provide ample entry management opportunities.
Learn everything you need to know about Fluent Forms PDF Add-on and generate PDFs today.
Fluent Forms fronts a smart user-friendly interface. It is very effortless to navigate through the plugin. You can view all the form submissions on a single, well-defined page. Moreover, you can edit and delete any specific entry if you wish. You can also filter any particular form entry, and even take bulk actions against them. There's also the opportunity to export all the data in CSV, Excel, ODS, JSON, PDF, etc. formats.
However, although the Caldera Forms WordPress plugin also offers similar data management options, it is nowhere near the options you get with Fluent Forms. You can also edit, delete, and view the submitted entries in a well-defined place. You'll also be able to resend data. But the file formats are limited and also, the mechanism is a little critical too.
As far as entry management goes, although both Caldera Forms and Fluent Forms provide users with export/import opportunities, Fluent Forms goes far beyond that. So in this Caldera Forms vs Fluent Forms round, we have a clear winner.
Mobile responsiveness
There has been a drastic shift in how people access the internet over the past couple of decades. Today, around 58.8% of the population is online, through various devices. For easy compatibility, most people opt for a mobile phone to go online. And as 5G gets more and more prominent, mobile traffic grows even more rapidly.
This shift of landscape towards mobile phones is forcing all kinds of digital apps, and pages to be compatible with different devices. Whether you are deploying a table or a form, you need all of your users to be able to respond to it. If your form or table breaks or doesn't load when viewed from a mobile phone, then you will miss out on a significant portion of your users.
Keeping this in mind, the team behind Fluent Forms has made the plugin mobile responsive. So, the forms don't break when viewed from a mobile device, and users get the full outcome. That's not all. A lot of the Fluent Forms users often need to pair their forms up with different tables. So, Ninja Tables, a sister concern of Fluent Forms, also comes with various options to configure responsive breakpoints for WordPress tables.
You will get similar proficiency with Caldera Forms. The plugin is mobile responsive so that you can get a balanced look at all the devices.
Once again, we have a tie as both the plugins are mobile responsive.
Spam filtering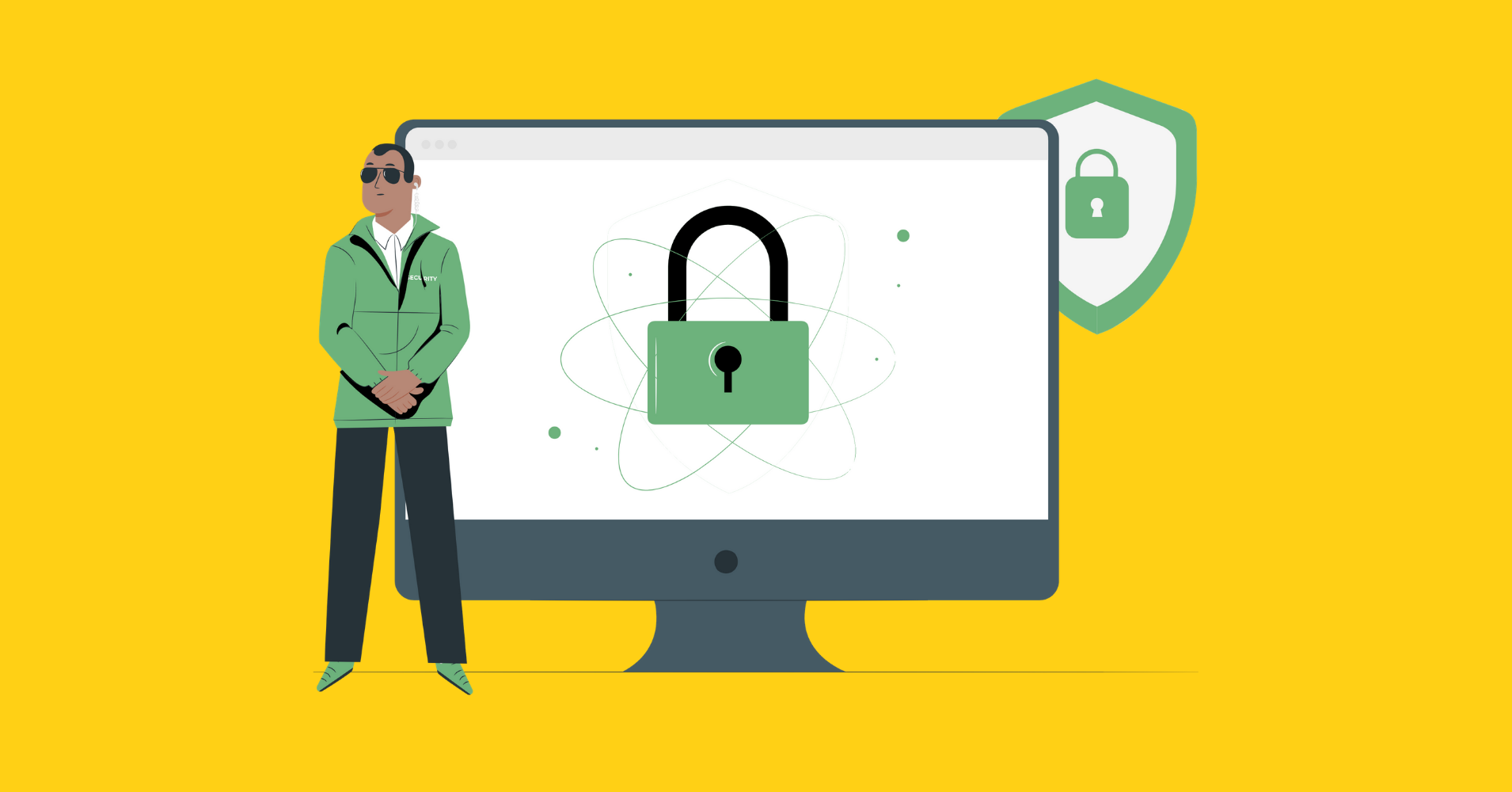 Whatever digital services you may use, you will have to take security measures. There are numerous spam bots crawling through the internet, ready to spam. So it is a must to have security measures in place, especially when you are dealing with people's information.
Not only the mismanagement of data will impact your performance, but it may have more severe repercussions. Under GDPR, you are bound to protect all the data that you collect from your users. And if any harm comes to them, you will be held accountable.
Fluent Forms provides ample opportunities for data security. There's an invisible honeypot in place. This will invalidate any form that gets filled by bots. There's also a Hidden Field in the Advanced Fields section. No human user will be able to see it. But this input field fools the crawlers into filling it. There's also a reCAPTCHA field in the Advanced Fields section. The plugin also has Akismet integrated into it.
Caldera Forms has a default honeypot in place. They used to have a Caldera Forms reCAPTCHA field, but have disabled it. So, you cannot apply reCAPTCHA if you want. It includes an Akismet processor.
As you can see, Fluent Forms vividly provides more security measures than Caldera Forms. So, in this Caldera Forms vs Fluent Forms round, Fluent Forms is the clear winner.
File uploads
If your form builder does not allow file uploads, then you will be significantly limited, and it will have a heavy toll on your overall performance. Whatever may be the purpose, most form builder customers need to collect some sort of files from their users. Whether it's a PDF file or a jpeg file. Customers frequently need to collect various Zip files.
You will have plenty of options to customize your form for the kind of files you want to collect. You can limit the size and number of file(s). There's even an option to choose the type of data you want to collect. All you have to do is tick the boxes.
One can also collect files with Caldera Forms. However, the task is a little bit more complicated. Like you will have to manually fill the Allowed Types of files as opposed to the easy checkboxes in Fluent Forms. This leaves a margin for error if somebody wants more than one type.
While both the plugins offer file upload, Fluent Forms holds a bit of an edge over Caldera Forms. You can say, Fluent Forms wins this Caldera Forms vs Fluent Forms round as well.
Layout features
One of the most crucial aspects of a customer-centric form builder is a perceivable layout. If your customers get confused, then your layout has lost value. To ensure a smooth, user-friendly interface, a straightforward layout plays a significant role.
Fluent Forms fronts an easy-to-use interface. The layouts are straightforward to understand for everyone. Even a beginner can navigate through it effortlessly. And if a user wants to bring their own flavor to the form, they can do that in different ways. The customization of the default layout is welcome.
Moreover, Fluent Forms adds another dimension to it with the multi-column layout. With this feature, users can add up to six columns in a single row. This allows them more space to add input fields in a single form. This is especially useful if you need to ask a lot of questions without making your form more intimidating.
You will get some layout features with Caldera Forms. However, navigation is not always easy. And the default layout leaves room for a little customization.
So if you want comfortable layout features, Fluent Forms will be happy to guide you through.
Documentation & support
At the core of every customer-centric software, there lies a never-dying spirit to ensure the best customer satisfaction. This is often the one trait that puts one company above the rest. A company that goes to great lengths to satisfy its customers gets rewarded manifold. It is this enthusiasm that takes the company far.
Fluent Forms has garnered a vast loyal audience rapidly because of its friendly customer support. And this is precisely why the plugins come with extensive documentation and priority support for all users.
The documentation is easy to comprehend, and there's even a dedicated YouTube channel for detailed video tutorials. Fluent Forms has a dedicated team of support engineers, ready to answer all the support tickets even if the tickets come through the free version.
On the other hand, Caldera Forms offers detailed documentation too. They have a dedicated page for that. And the Caldera Forms support facility is very outstanding also. However, the support is limited to only premium users.
Fluent Forms goes a great length to ensure customer satisfaction. So, it is no surprise that as far as documentation & support are concerned, Fluent Forms takes the crown.
Licensing & pricing
Pricing is a delicate issue when it comes to form builders or any other service providers for that matter. There's an abundance of form builder plugins in the market over various price ranges. There are free plugins, like Contact Form 7, which, though do not cost a dime, do not offer much functionality either. Then there are premium form builders who ask for far too much in contrast to the features they provide.
Both the plugins we have today are freemium. So it can rest assured that they provide plenty of functional features free of cost. However, there is a striking difference in the pricing of the Fluent Forms Pro and Caldera Forms PRO.
The free version of Fluent Forms can be easily found in the WordPress directory. And even the paid versions are very reasonable. The licenses start at a budget of $59 for a Single Site License annually to the Unlimited Site License at $199. The most popular license is the 5 Site License at $129. This is especially desired for all the features it brings for such a small price. Moreover, Fluent Forms offers lifetime licenses too. And even if you want the Unlimited Site Lifetime License, it will only cost you $799.
In contrast, Caldera Forms pricing is quite extravagant. You have the Toolbelt at $99, Toolbox at $199, and the Toolchest at $499. These are annual licenses. This means you will have to pay a high price, and the license will be valid for only a year. And even then, this might not cover all the features that you need. So you will either be limited in functionality or be forced to buy Caldera Forms add ons. This is reason enough that people are now looking for Caldera Forms alternative.
We can clearly see the cost of the premium version of one plugin is far more different than the other. On the one hand, you have the Fluent Forms providing all these features at a minimal price. And on the other hand, Caldera Forms charges a hefty price for limited functionalities. So, the winner here is undeniable.
Final Verdict
There's a lot of things to consider before deciding on a good plugin. What may work for one may not work for the other. So, it is of considerable significance to do research and prioritize your needs first. You'll have to shortlist what you want in a plugin and check for those things in the plugins available in the market.
Commonly, there are a few universally recognized qualities that a good form builder has.
Easy layout
Prebuilt form templates
Plenty of third-party integrations
Relevant input fields
Mobile responsiveness
Amazing support
Good price
If your form builder plugin covers these points mentioned above, you can rest assured that you will be able to create functional, useful plugins with zero hassle.
So Caldera Forms vs Fluent Forms, have you decided which plugin you'd rather go for? Tell us what you think in the comments below.