Gravity Forms vs Fluent Forms: How to Choose your Form Builder 101
No matter what website you visit, online forms are a familiar scene now whenever you surf the web. More so if you are on a business website. Contact forms may differ from one another, depending on the purpose they serve. Order Forms, Enquiry Forms, Signup Forms, and Survey Forms are some of the most common contact forms that you are sure to have encountered.
Contact forms are a must for your website, but deploying them can be tricky, especially if you have no programming knowledge. But this is nothing to worry about. There are plenty of form builder plugins at your disposal. You can easily choose a plugin from the market and add it to your WordPress site.
WordPress form builder plugins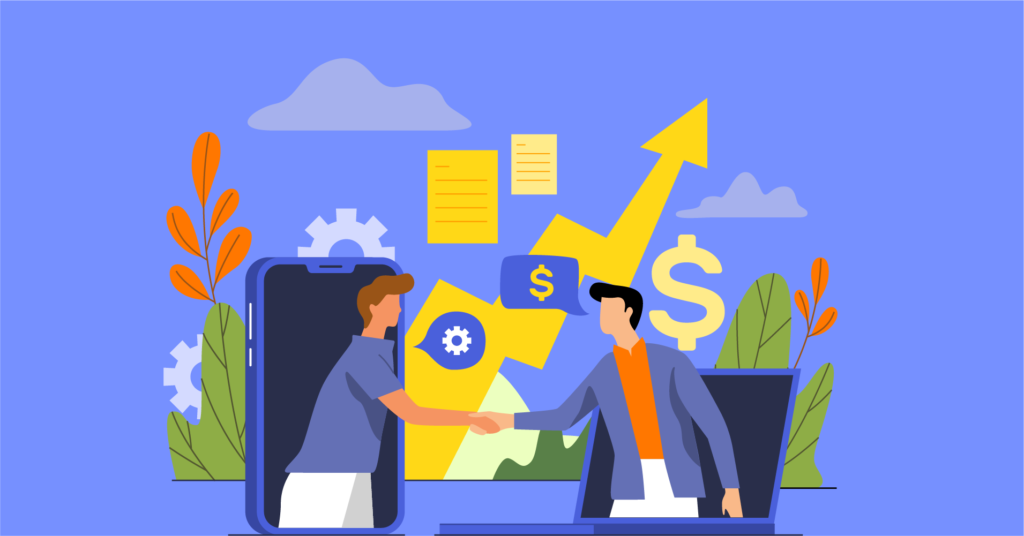 Although the free and most prevalent plugin, like Contact Form 7, will take care of most of your basic needs, you might want to move to commercial plugins to add more functional features to create advanced forms. Plugins like Fluent Forms, Gravity Forms, Ninja Forms, etc. can quickly help you in this regard.
To make things easier, we have come forward with overviews and comparisons of two excellent form builder plugins for your WordPress website. The two plugins in question are Fluent Forms and Gravity Forms.
Gravity Forms already has earned a firm reputation as the go-to premium WordPress form builder plugin. Compared to that, Fluent Forms is relatively new. Nevertheless, it is quickly catching up to the race with its ready features and quick functionalities. So, if you are looking for a quick Gravity Forms vs Fluent Forms overview, hold onto your sit and read the article below. But first, let's get to know the plugins a little.
What is Gravity Forms?
Gravity Forms is a giant in the form building community. It's a great plugin that provides a complete experience to its users. The interface is very easy to get used to. So even novice users don't face many issues while using it.
They have been leading in the industry for years. And for a good reason. It offers an abundant number of exciting form-building features across various pricing plans. However, recently, it seems like they have not been bringing much to the table instead of other form builder plugins.
This, combined with the decreasing value for the price, is causing many users to look for a Gravity Forms alternative.
What is Fluent Forms?
Fluent Forms is a relatively new player in the market. Where other plugins have experience in double digits, Fluent Forms only has a couple of years of wisdom. So naturally, it lacks numerous features, and there's still a long way to go.
However, Fluent Forms is 100% user-centric. This means features get added according to the users' needs. Hence, features like Mautic integration, PDF addon, etc. are prioritized over popular options like Dropbox, which are still in the pipeline since the users didn't want them that much. The customers' continuous support rewards the user-centric approach.
The Fluent Forms' public roadmap is proof enough how a plugin can do well by respecting users' opinions.
Gravity Forms vs Fluent Forms: the basis of comparison
A plugin should have some standard features to be considered a quality plugin. These are critical elements to a functional form builder. A user should compare these features among different plugins before fixing their mind on one.
We have put together a list of such features and categorized them accordingly to see how our plugins fare in the Gravity Forms vs Fluent Forms contest on this basis.
Basic features
These are some of the core features that make the form builder plugin worthwhile. Unfortunately, Gravity Forms doesn't offer any free version to its users. We could only list some of the core features among the many free ones available with Fluent Forms. These are strong enough to use in any business and must-haves with any form builder.
These are some of the core features on which we will be evaluating Gravity Forms vs Fluent Forms.
Ease of use
Fluent Forms is one of the most beginner-friendly form editors currently available in the market. The hassle-free interface is straightforward to use. You can run it yourself without needing any help or consultation from anyone.
The forms come with a preview option that allows you to have a glimpse of what your form will look like to a user. You can check it anytime you want in the process, there's no limitation on the usage of the "Preview" button.
What's more! You can play around with your form, add any form field you like, and later remove them if you don't want them with a simple drag & drop. You can even rearrange the fields and set the form to your liking.
Furthermore, you will have expert guidance throughout the way to make the whole experience smoother. Precise documentation and step-by-step tutorials are readily available to help you at any point in your process. If you have any additional queries, Fluent Forms' 24/7 support is just a text away.
Gravity Forms also offers the drag & drop facility. However, catching up with it may take a bit of time and effort. Moreover, there aren't any ready-to-be-used pre-built form templates. Meaning, every time you need to use a form, you will have to create it from scratch. Gravity Forms does not offer any "Preview" button on the same page, so it gets a little tricky to keep tabs on your progress.
Fluent Forms enables you to make advanced forms effortlessly with pre-built form templates and topnotch features. With an arsenal of ready-to-be-used features, a lot of them are available even on the free version as well, Fluent Forms races quickly ahead for the best contact form plugin position in the Gravity Forms vs Fluent Forms race.
Prebuilt form templates
An essential feature that a form builder plugin provides is prebuilt form templates. Prebuilt form templates make form building a piece of cake. Form templates are a critical aspect of comfortable usage. With plenty of prebuilt form templates at hand, a user, regardless of their coding ability, can effortlessly make necessary forms.
Fluent Forms provides 70+ prebuilt forms for varied purposes, from simple Contact Form to the complicated online product order form. All of these form templates are very easy to deploy too.
Gravity Forms doesn't provide any such feasibility. So it's safe to say, Fluent Forms wins this Gravity Forms vs Fluent Forms race easily.
Input fields
With the 45+ input fields that come with Fluent Forms, you can bring about any change you want to the predesigned forms. 20+ of these input fields are available for free. You could start from scratch with a blank form and drag & drop the input fields that you need. You can also click on the respective field, and it will be automatically added to the webform.
Gravity Forms also provides an impressive number of input fields, although the number of basic fields is a little low. It offers only a handful of standard basic input fields. All of which you have to buy as opposed to Fluent Forms. Gravity Forms costs for every single feature while most of the high-end features in Fluent Forms are available for free.
In this particular section, Fluent Forms provides more flexibility by giving more basic fields free of cost. Gravity Forms lags slightly behind Fluent Forms in this regard.
Layout features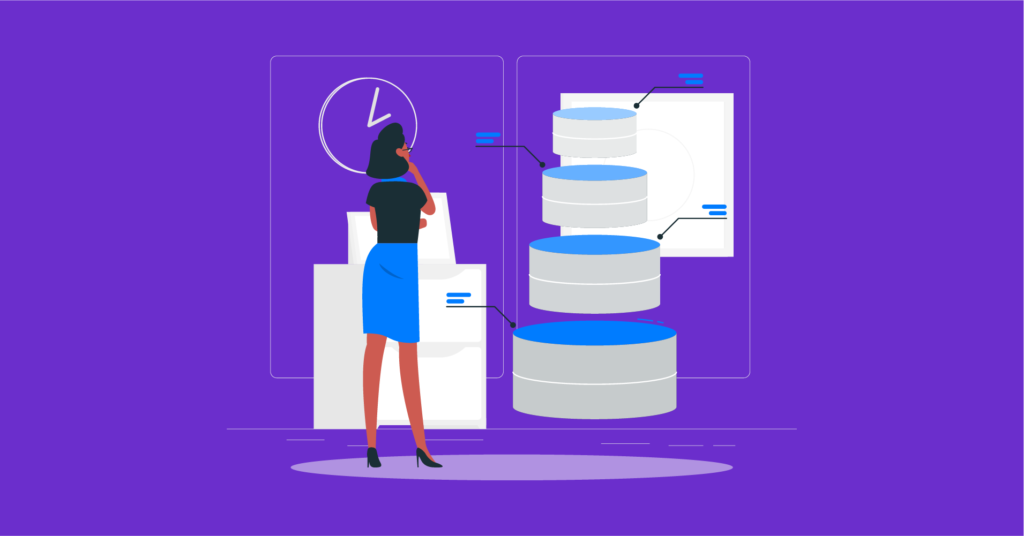 You'll get some of the most magnificent layout features with Fluent Forms. The layout system is user-friendly and straightforward, and it is effortless to navigate. You can align your label any way you want – left, right, or top. You can also set up the help message position. Asterisk positions can also be set and modified upon will.
The form layout system of Gravity Forms somewhat differs from Fluent Forms. It gets a little tricky for entry-level users since it offers all the layout options differently. You will need to install an additional plugin if you plan to customize the form layout of your web form using Gravity Forms. This proves problematic even for a seasoned user.
With Fluent Forms' custom layout features, users find creating enticing forms is just a matter of a few clicks. Gravity Forms, on the other hand, makes things a little bumpy with an additional plugin. So, Fluent Forms is the clear winner here.
Multi-column layouts
You can make your web form look more compact and organized with the Container option in Fluent Forms. With this feature, you can add input fields in upto six columns. The multi-column feature is one of the most remarkable features of Fluent Forms.
You can add multiple columns in your form by default with this feature. Moreover, there's an option to deploy conditional logic on containers too to make your forms more interactive. This is a unique feature of the Fluent Forms.
To add more columns to your forms, you will need to install extra plugins with other form builders. In Gravity Forms, you will have to install a plugin called "Styles & Layouts" to do this task. This is a little boring for any kind of website.
Once again, Fluent Forms wins the Gravity Forms vs Fluent Forms race by reducing the additional task of installing an extra plugin.
Conditional logic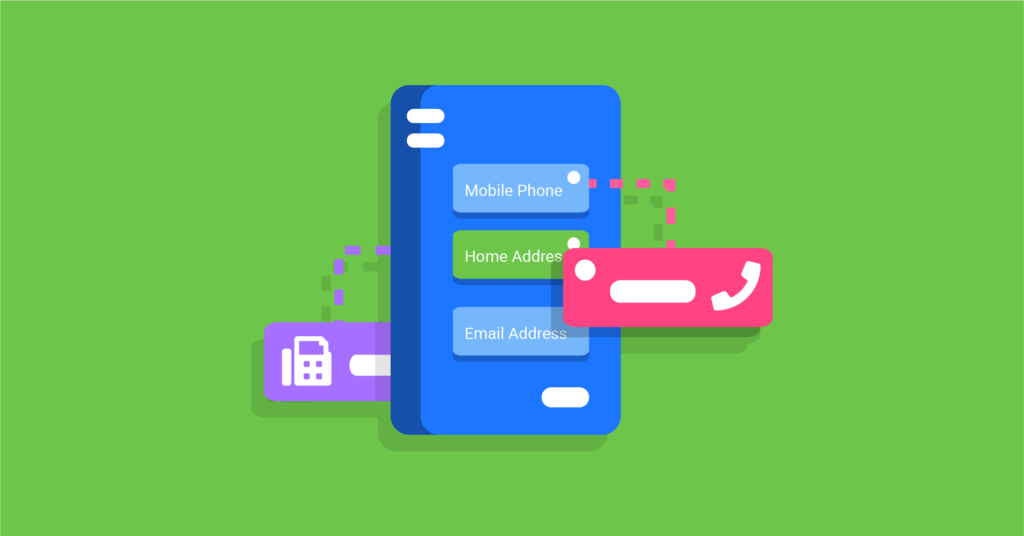 Collecting the most relevant information gets smart with the conditional logic feature. This charming feature makes your form more dynamic and gains confidence from your users. Both the form plugins provide this intelligent feature.
Fluent Forms provides conditional logic for any input field as a way to meet up with the standard form layout. This feature will make the form more smooth and dynamic. However, Fluent Forms takes it up a notch and provides conditional forwarding on emails as well. Using this smart feature, you can send confirmation emails to your users if certain conditions are met.
In addition to that, you can also be notified every time someone fills up a form. Or, include your teammates or any other person that needs to be notified and send them email notifications as well. Just define the appropriate conditions, and you are good to go. There are 7 different ways in which you can use conditional logic in Fluent Forms.
Head over to the WordPress repository and download Fluent Forms for free to give it a try.
Gravity Forms will let you configure your web form to show or hide fields, sections, etc. But that's pretty much it. Simply customizing online forms is not enough. So Fluent Forms obviously takes away the crown.
Spam filtering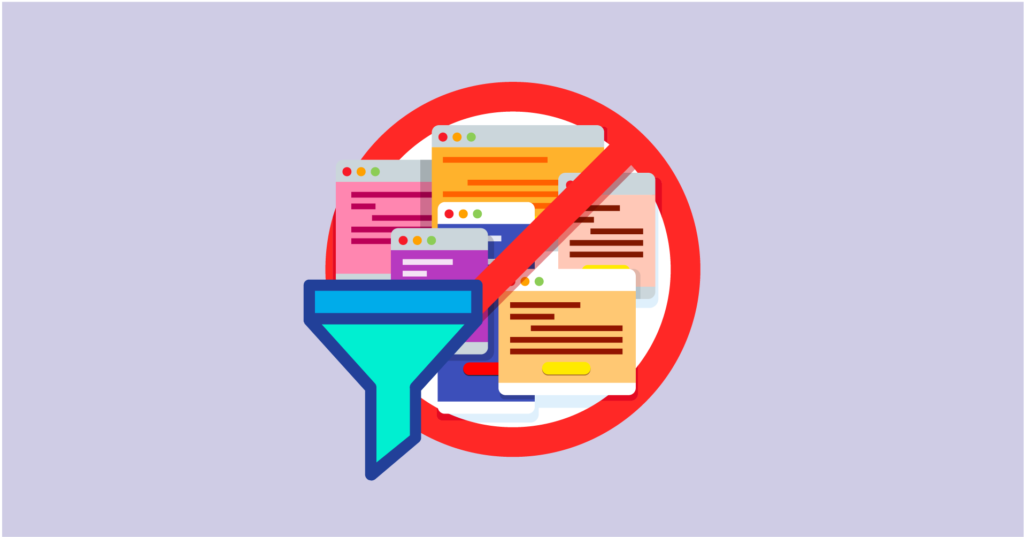 When it comes to online forms, spam protection is an absolute must. And both the plugins provide you with ample spam filtering facilities. This makes your web form more secure. With Fluent Forms, you will have options like Google reCAPTCHA, Simple Captcha facility, Akismet, and honeypot.
Moreover, you can take it one step further by restricting blank form submission with a simple click. There's a hidden input field that can help distinguish the bots from the human users and secure your forms. And as we've mentioned before, there's an option for conditional form submission. So, if any user doesn't trigger your set conditions, their forms will be rejected.
Data security is a sensitive issue, and Gravity Forms tackles it with great devotion. This plugin also offers relatively similar facilities. You'll be able to incorporate reCAPTCHA, simple captcha, Akismet, etc. into your web forms.
When it comes to data security, Fluent Forms does not leave any stone unturned. In fact, when the Reject Submission feature was introduced, one of the form users was overwhelmed and said: "When I switched from Caldera to Fluent Forms, my spam already dropped significantly, but anything extra to maximize spam is always welcome!"
Advanced functionalities
As suggestive as the name is, we will now discuss some of the features that allow users advanced functionalities to make a more thriving web form like a payment form, or a WooCommerce one.
The above-mentioned features are some of the most vital advanced features we have picked and inspected the plugins against them. So let's see how Gravity Forms vs Fluent Forms fare here.
File uploads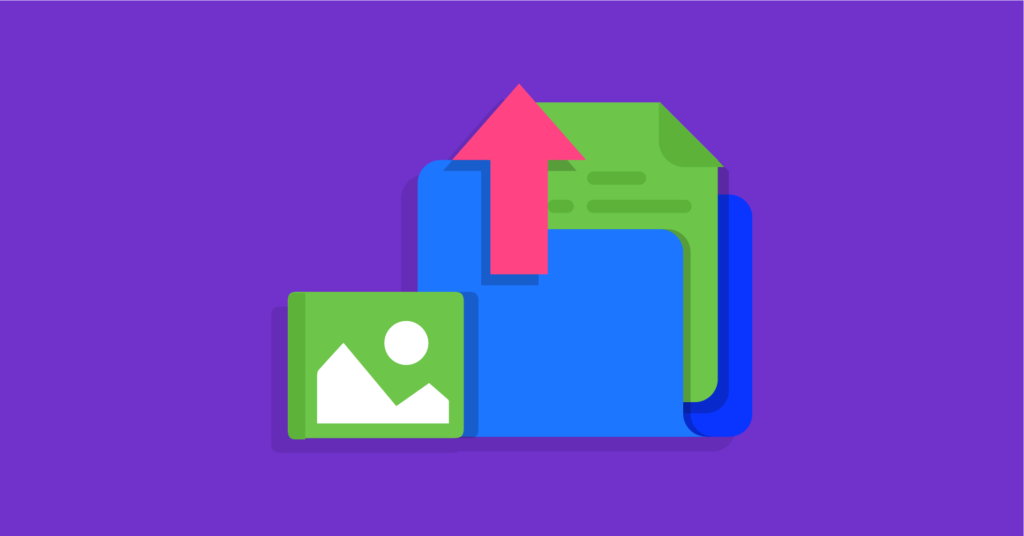 Fluent Forms allows form users to attach a file along with their form submission. In the Pro version, you can set the parameters as you wish and take in data of whatever format or size you want. Just set the parameters in the editor, and you'll be able to take in files of any format and size from your form users.
Gravity Forms also gives you the same liberty, and receiving essential files through a form is simple too. File upload is a very demanding field, and you could collect a lot of important data like resumes through this feature. Both the plugins let you have this feature. So, here, it's a tie.
Entry management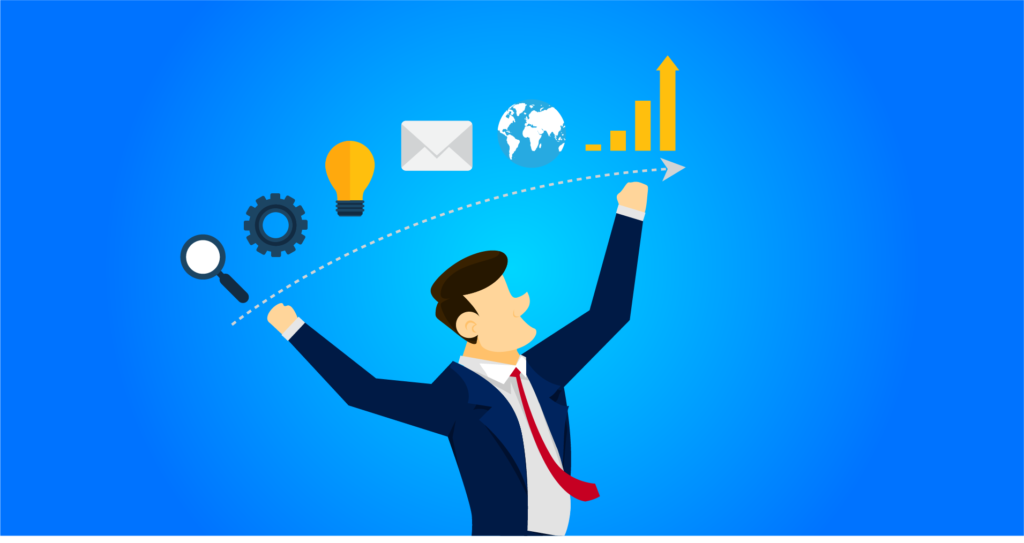 Fluent Forms offers a simple way to manage thousands of submissions. Admins can easily view entries with the VueJS powered backend without reloading the page. Furthermore, Fluent Forms shows other metadata like the submission time, embedded page URL, browser information, users' IP address, etc.
Moreover, the admin can see the raw JSON data if they wish to. And that's not all. Admins can even copy the data and save it in their local directory for using it later in another system. As an admin, you also have the luxury to export the data as CSV and use it in another system. You can also take bulk actions against them.
Fluent Forms 3.6.3 even lets you add "Mark as Favorite" in the entry details page.
Furthermore, you can get creative with your entries and exhibit them in the form of a pie chart, bar chart, column chart, etc. These visual representations of form entries can help you make informed decisions. In addition, with the help of the Fluent Forms PDF Addon, you can even export the form entries as PDF files.
Gravity Forms does the same thing in an almost identical manner. You will have a filter toolbar, quick entry toolbar, and entry actions toolbar on the "Entries" page. And like Fluent Forms, you can take bulk actions here as well. You will need to select the checkbox next to each entry and make the change.
With PDF form entries, visual representation, and powerful backend, Fluent Forms wins this Gravity Forms vs Fluent Forms round.
Partially completed forms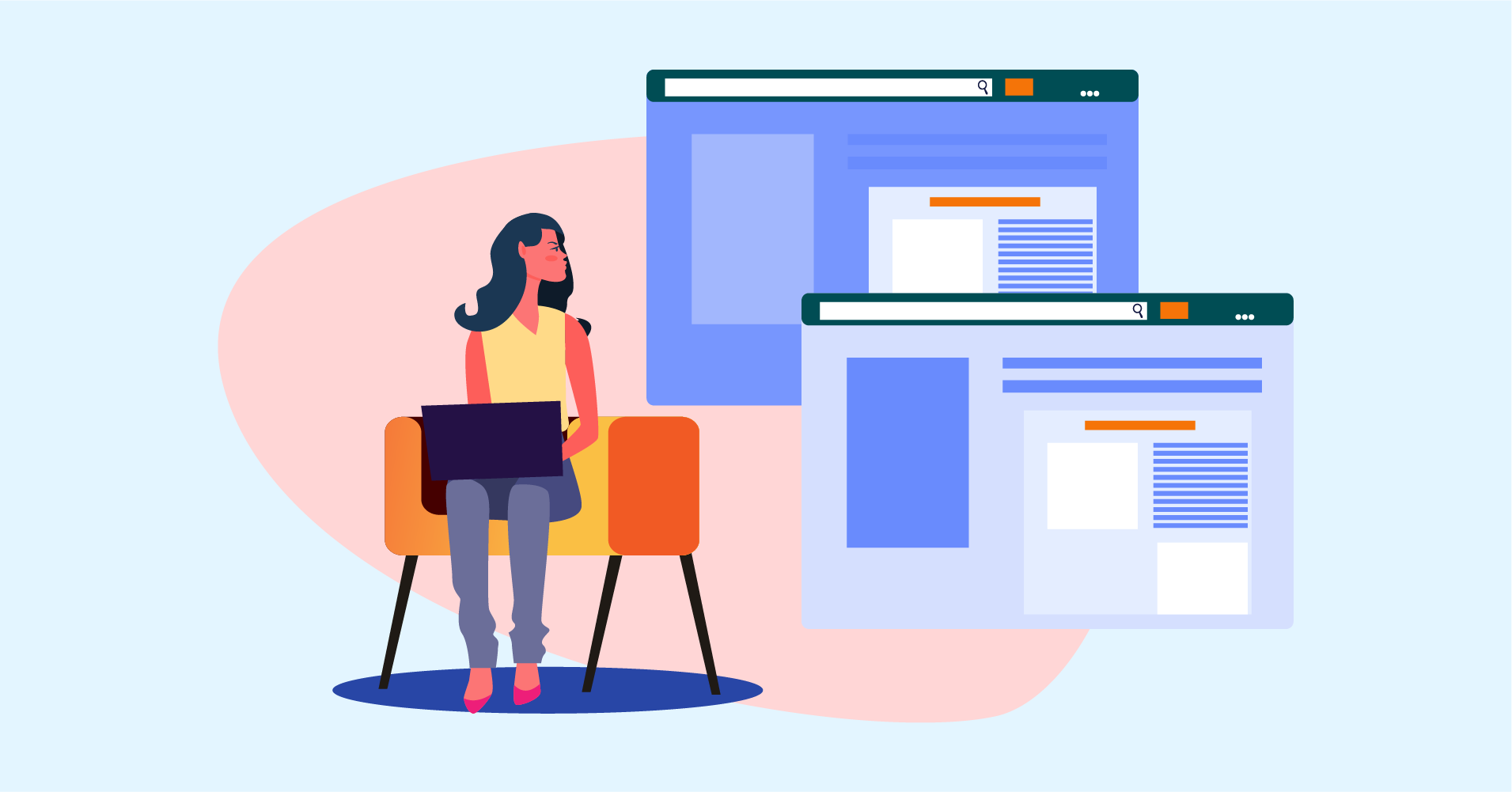 Whether it's due to internet issues, or simply because a user has lost interest, it's always a good practice to allow partial entries. And with Fluent Forms, it is very easy to keep track of your partially completed forms. Simply go to the input customization of the Form Step and check the Enable Per step data save (Save and Continue).
Additionally, if you check the Resume Step from the last form session, users will be able to come back to the webform and complete it. This enables Fluent Forms to always stay in the know about all the web forms, even if they are left incomplete.
You can get this feature on both the form builder plugins. But the price is a significant factor. Where Fluent Forms provides this smart feature to all its users, Gravity Forms preserves it for only the elite users. You can get this with Fluent Forms spending as little as $59. In contrast, Gravity Forms will let you use this feature in exchange for $259. That's too high a price to pay to simply allow partial form entries.
Advanced post creation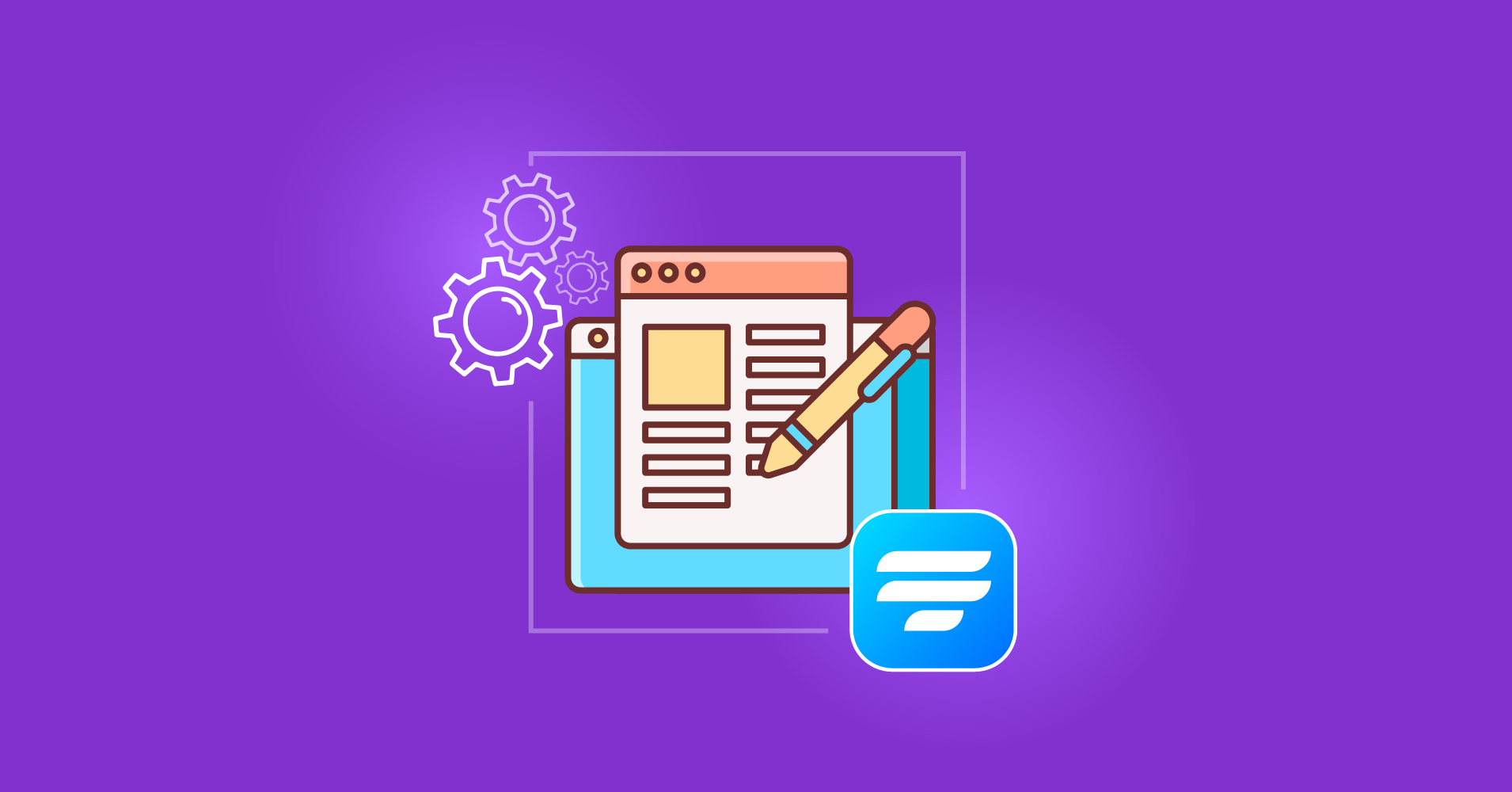 With Fluent Forms, Advanced post creation is effortless. You can easily create robust content that collects data from your form. This comes especially handy for complex sites like job listings, audit sales, WooCommerce online shops, etc.
To enable users to create posts or pages on your site, all you have to do is head to your Fluent Forms dashboard, then create and define a feed. This will permit you to transfer submitted entries into a post or page. You can also allocate information from the registered taxonomies containing tags and categories. Fluent Forms allows users to automatically add images, videos, etc. using the file upload feature.
This is a very handy feature. It's very easy to apply changes and reduce development time. Fluent Forms offers you this critical feature with all of its licenses. On the other hand, this is an elite feature on Gravity Forms that will cost you $259 annually. If you are willing to spend this much, why not go for the Single Site Lifetime License of Fluent Forms?
Signature addon
A signature addon allows users to sign online forms using the devices at hand. Oftentimes, you will be required to use more extensions to support this addon. Not Fluent Forms! With Fluent Forms and Signature Addon combined, you won't need any third-party tool for browser support, device support, etc.
Once you install the addon, you'll notice a signature input field. Just drag & drop it to the form, and you are done. It's that easy! The addon works with any touch-supported device and is friendly with all JavaScript support-enabled browsers.
Gravity Forms offers such an addon too. But guess what? It is preserved for the Elite license holders. You'll have to spend $259 for something as simple as this, whereas you can use Signature Addon for Fluent Forms for Unlimited Sites at only $149. But what if you need to use it for only one site? Well, you'll get the Single Site License at $39 and 2-5 Site License at $79. Pretty reasonable, right?
You can easily save anything from 84% to 42% by opting for the Signature Addon for Fluent Forms.
Survey, polls, and quizzes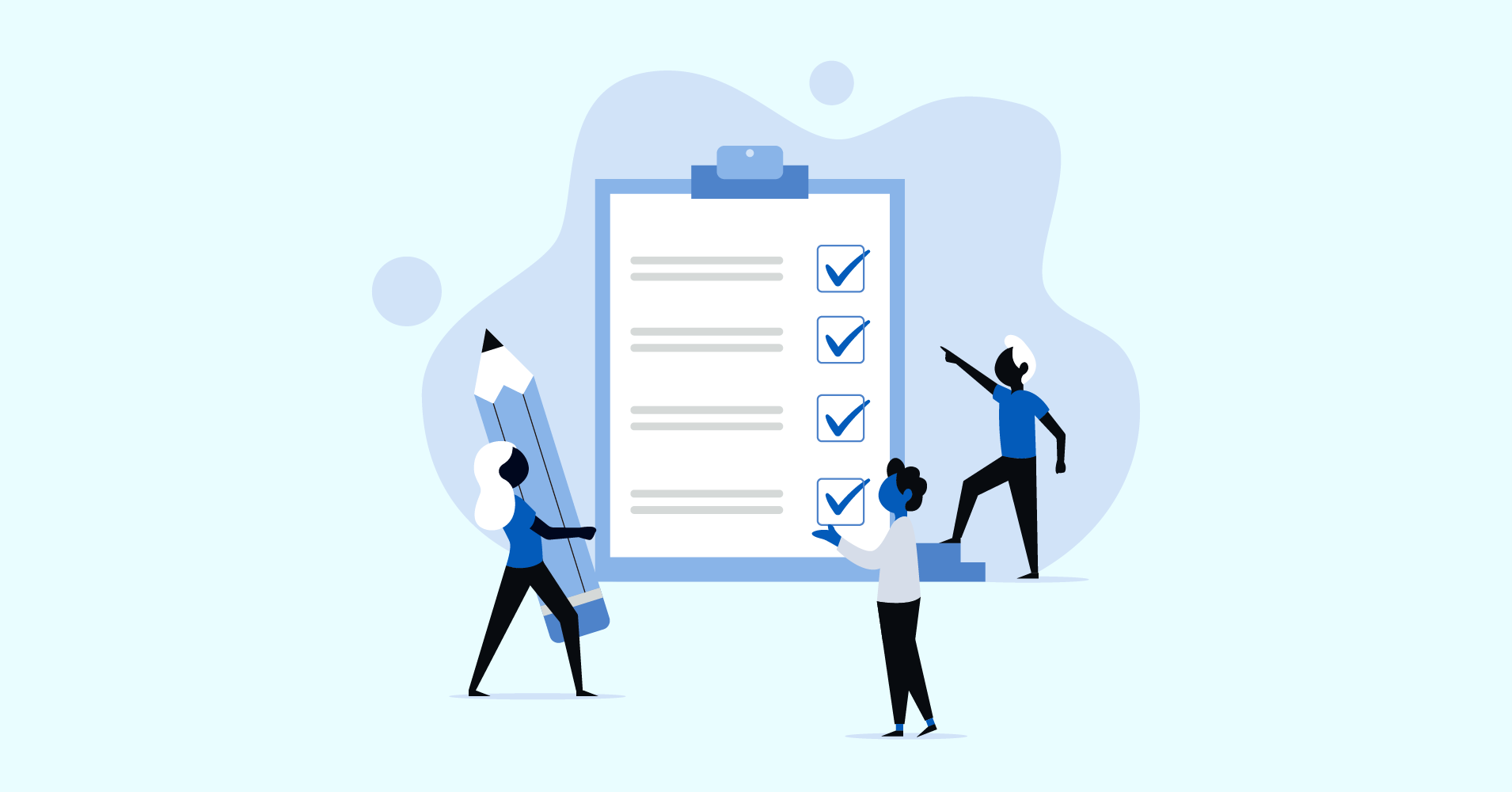 Let's face it! Whether you run an eCommerce site or a personal blog, everyone can benefit from surveys and quizzes. Whether you embed a poll or quiz for entertainment purposes or research, online quizzes have a high rate of increasing user engagement. Besides, customer satisfaction surveys can help you make informed decisions and increase user engagement.
Gravity Forms offers these functionalities on the Elite License, whereas you'll get features like net promoter score, range slider, ratings, dropdown, checkbox, etc. There are also prebuilt form templates to save you the trouble of creating forms. Hence, with Fluent Forms, you can deploy a survey form for as little as $59.
Payment gateway
Although some of the most predominant online forms include subscription forms, contact forms, etc. online forms have gone far and beyond casual communication. Today web forms are heavily used to collect payments and donations all across the globe.
Both plugins offer extensive payment options. Gravity Forms has multiple payment options throughout its three pricing plans. They have 2Checkout, Authorize.net, Mollie, Square, Stripe, PayPal Commerce Platform, PayPal Standard, and PayPal Payments Pro.
On the other hand, Fluent Forms includes PayPal Payments Standard, Stripe, mollie, and RazorPay. Some of which are available in Gravity Forms. However, to avail of payment options with Gravity Forms, you will at least need a Pro Licence, if not an Elite one. In contrast, Fluent Forms includes payment options in all the licenses.
Since both of these form builder plugins proceed with different approaches, we can't decide which offers better feasibility. If you need more options, then Gravity Forms is your answer. But if you want payment options in a budget, Fluent Forms is your friend.
Third party integration
As far as third-party integrations are concerned, you don't have to worry if you are a user of either Fluent Forms or Gravity Forms. Fluent Forms offers some of the integrations for free. For instance, you'll get Mailchimp and Slack integrated with the free version. Additionally, there are Mautic integration for Fluent Forms and Fluent Forms Connector for MailPoet in the WordPress repository. There's also the original Fluent Forms PDF Addon.
Gravity Forms doesn't offer any addon for free as it does not have any free package. However, Gravity Forms is one of the leading WordPress form builder plugins when it comes to third-party integrations. It offers a total of 40+ addons across various licenses.
In contrast, Fluent Forms offers 35+ integrations on all of its licenses. Some of the addons included in Gravity Forms like Survey, Polls, Chained Select, User Registration, Webhooks, Help are included in Fluent Forms as features. Besides, with the Fluent Form's Zapier integrations, you can connect with 3000+ apps. So, although it seems like Gravity leads with the number, it's actually a tie.
Customer support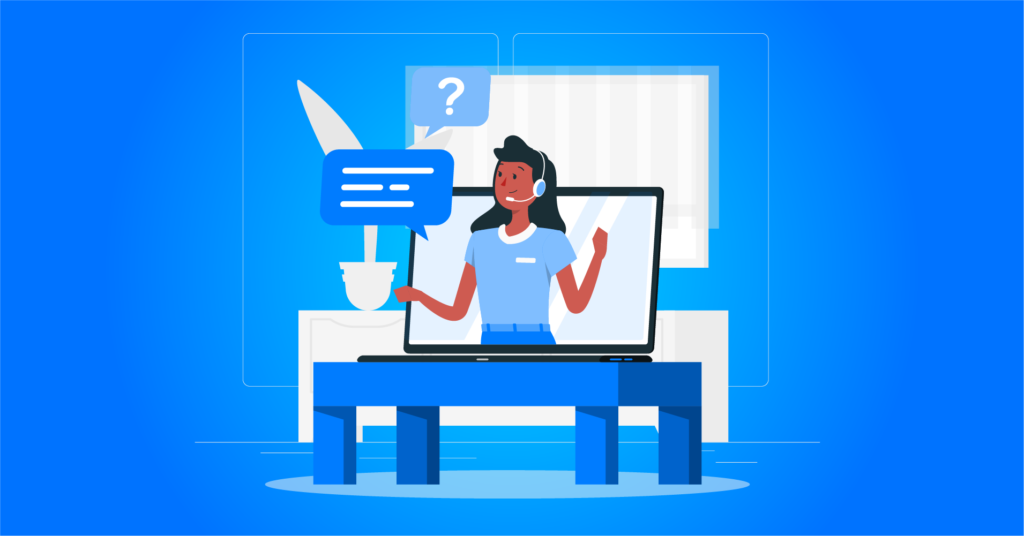 Fluent Forms is trusted among its customer base for its excellent documentation and ready support. Our support team is ever available to answer your every question. And the Fluent Forms documentation contains explicit descriptions of every feature and precise instructions on how to use them. Users also find the graphic video tutorials on Youtube very helpful.
This WordPress plugin has a strong social media presence on Facebook, as well. The Fluent Forms community is well and growing, and an aura of mutual understanding is maintained through asking and answering any questions one might have.
Gravity Forms, too, provides extensive documentation, but their support varies depending on the license purchased by different users. The elite license holder gets priority support while other license holders get one year of ticket-based support.
As seen here, none of the plugins shy away from ensuring high customer satisfaction. However, with detailed documentation, video tutorials, and customer support for all users, irrespective of the license they own, Fluent Forms races ahead.
Licensing & pricing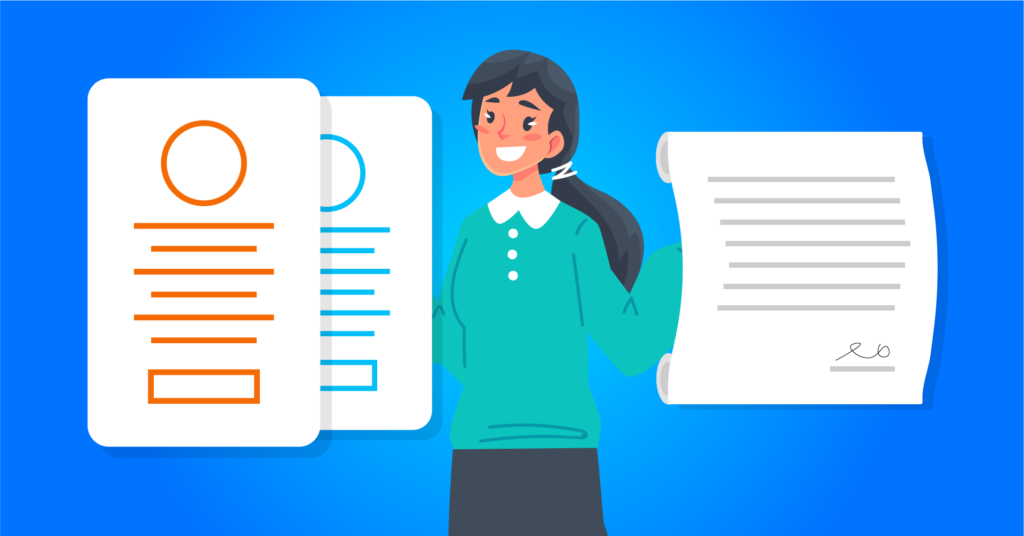 The funny thing about Fluent Forms is that there's no difference among the licenses in terms of features. The only difference is in the limit of websites and tenure – annual or lifetime. There's the Single Site License at $59, 5 Sites License at $129, and Unlimited Sites License at $199.
You can use Fluent Forms for a single site, five sites, or an unlimited number of sites depending on the license you purchased. To make things easier, Fluent Forms offers lifetime licenses at $249/single website, $449/five websites, $799/unlimited websites.
Gravity Forms, on the other hand, approaches the pricing in a more typical manner. This form builder plugin unleashes features in portions. It offers only some of the most primary elements and holds out the premium ones for higher prices. And the restrictions on site usage is there too.
Gravity Forms also offers several types of pricing options, but they may not be as pocket-friendly. You won't be able to get your hands on any of the features without paying a buck. There is no free version, and their pricing plans range from the basic to the elite. Their licenses start at $59 for a few features which climb up to a staggering $259.
You have to pay for the Gravity Forms Pro plan of $159 to get Slack, Trello, Twilio, and Zapier, whereas you can access them with Fluent Forms' basic plan of $59. That's a 62.89% reduction in expense!
Plugin ecosystem
Fluent Forms is a self-reliant plugin, one of the reasons it has been able to make a quick stand in the market. There's a loyal customer base revolving around this WordPress plugin, and the customers guide it through. The team behind Fluent Forms is always keen on the customers' needs and issues. This makes the plugin ever-evolving.
Sadly, the same cannot be said about Gravity Forms. Yes, it does provide some cool features. But unfortunately, it's not evolving much with time. When customers pay recurring fees for your product, they expect to see some substantial upgrades.
Is Gravity Forms too busy basking in success instead of developing the plugin, or is the champ getting tired? We wouldn't know. But what we do know is that instead of heeding to customers' needs themselves, they are somewhat encouraging other devs to develop Gravity Addons, which often cost more than the plugin itself. Now, don't get us wrong! It's impressive when there's a healthy growth of addons around a plugin. But if the mother plugin itself pauses too much, we can't help but wonder if Gravity Forms is following Contact Form 7 footsteps?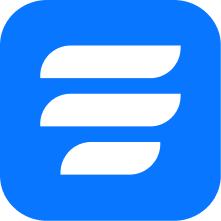 A New Dawn For Caldera Forms Users
Gravity Forms vs Fluent Forms: Final verdict
Both Fluent Forms and Gravity Forms are highly functional, and excellent form builders by their right. But some fundamental differences make them stand out from each other. Before making a decision, you will have to consider some crucial aspects of both plugins.
Some takeaways from our Gravity Forms vs Fluent Forms analysis:
Fluent Forms offers a free version with plenty of cool features. Gravity Forms does not.
Fluent Forms provides more flexibility with features like conditional logic, input fields, multi-column layouts, etc. Gravity Forms offers only the bare minimum.
You'll get more options for spam filtering, entry management, etc. with Fluent Forms than Gravity Forms.
Some crucial features like partially completed forms, advanced post creation, surveys, and quizzes, chained select, etc. come with all Fluent Forms licenses but are reserved for only Elite License holders in Gravity Forms.
You will get a better, more responsive Signature addon with Fluent Forms at a lower price than in Gravity Forms.
With an impressive number of integrations, Fluent Forms can be implemented now as a comprehensive marketing tool. From conducting research to growing the audience, Fluent Forms offers tons of services at your fingertip. On top of all the integrations, you can add any tool of your choice via Zapier. Fluent Forms addons for PDF, Mautic, and Mailpoet also added a cherry on the top of its expanding ecosystem. A CRM is also in its way that will create a significant difference regarding the strength of Fluent Forms.
Gravity Forms has made a big stand in the form-building world. But new form builders like Fluent Forms are giving it a run for their money. Do you think we did justice to these plugins? What would you like to add? Tell us in the comments below.