Ninja Forms vs Fluent Forms: A Comparative Study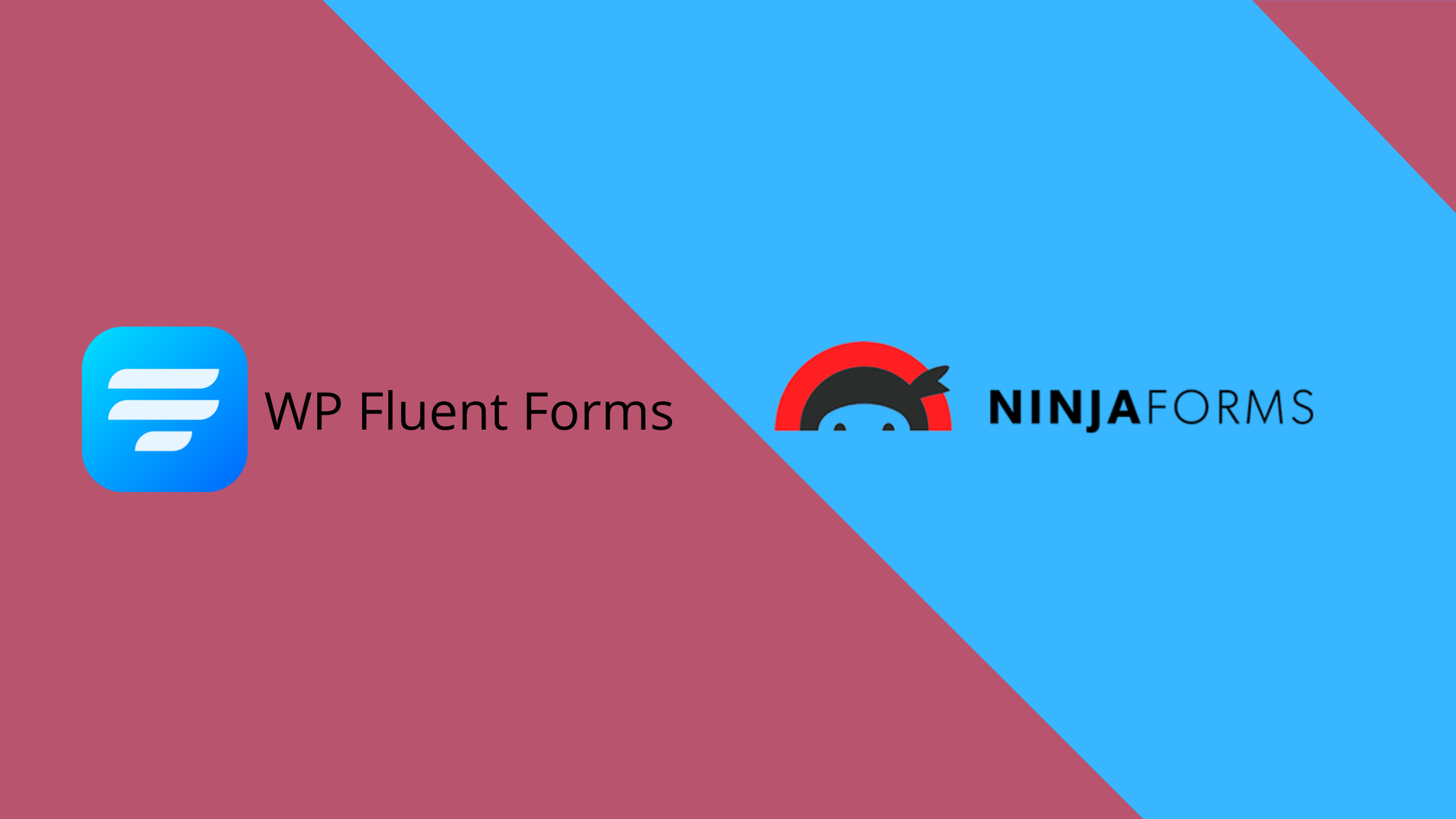 WordPress plugins can help you increase conversion rates. There are many aspects to running a website, and you'll need the right tools to turn it beneficial. An efficient form builder is one such tool that can play a vital role in your site's success.
A contact form helps you bridge a path between you and your subscribers. You can specifically ask them just what you need without any additional etiquette. With the help of these web forms, you can collect precise data from your users and maintain your subscriber list well.
In this article, we have taken two outstanding WordPress form builder plugins, namely Ninja Forms and Fluent Forms, and we will see what they have to provide to their users. But first, some words on the plugins.
Ninja Forms
Ninja Forms is an efficient form builder plugin. It is user-friendly and straightforward. Users can create effective online forms using Ninja Forms without any coding skills.
There are a few benefits to using Ninja Forms.
Drag and drop
Easy layouts
Conditional forms
File upload
Submission export
However, it is not without flaws either. The pricing seems fair at the beginning. They even sell the features separately, which may seem like a good idea. But when you add up all the necessary features that you need, you're faced with an enormous bill. Official forums are extremely difficult to find. Besides, users often feel like they are restricted in terms of styling.
No official forum
Extravagant bills
Inadequate style editor
These cons often force people to look for Ninja Forms alternatives.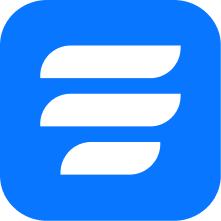 A New Dawn For Caldera Forms Users
Fluent Forms
The other WordPress form builder plugin we'll talk about in this article is Fluent Forms. It is a fresh, new plugin compared to Ninja Forms. Although it is a relatively novice form builder, Fluent Forms has quickly gained popularity thanks to its ready features and adaptive outlook.
Mentioned below are some of the points that helped Fluent Forms become a user favorite.
Beginner-friendly
45+ ready input fields
70+ prebuilt form templates
Calculated fields
Visual data reporting
Step forms
35+ integrations
SMS notification
These are only a select few features. There's more that can be done using Fluent Forms. Of course, there are a few drawbacks too. As we mentioned before, Fluent Forms is still a new plugin. So there's much to be done. But rest assured, the developers behind this exciting plugin are relentless to bring the best to their users.
Ninja Forms vs Fluent Forms
Both of these plugins are incredibly efficient in what they do. But for the sake of comparison, we have selected some criteria based on which we will judge them.
Basic functionalities
In this section, we will discuss the features that make up the skeleton of a form builder plugin. Without these essential features, a WordPress form builder is left incomplete.
Both of the plugins provide free versions. So you can go to the links below and try out these plugins for yourself.
Prebuilt form templates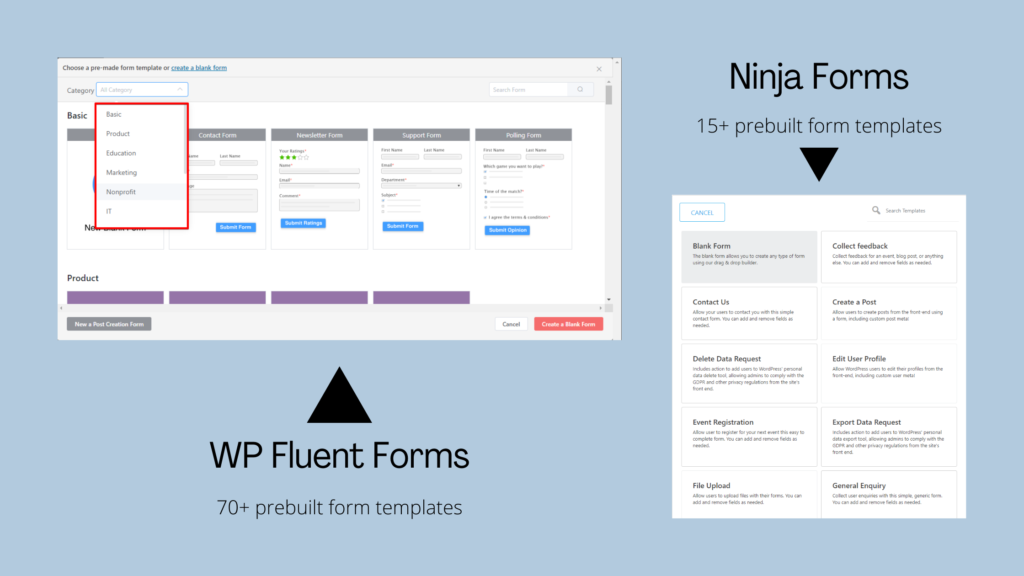 First up is obviously prebuilt form templates. What's a form builder, if it does not provide its users with a simple way to create forms? Prebuilt form templates remove the hassle of creating forms and offer you templates of some of the most predominant forms.
As of the 3.6.72 update, Fluent Forms provides 70+ prebuilt form templates. That's an incredible number of form templates. This allows all users some breathing space. Beginners can create forms without any coding knowledge, and advanced users can actively focus on the more essential issues without having to fret about forms.
On the other hand, we have Ninja Forms. The 17 prebuilt form templates are ranging from a simple contact form to a quote request form. But in contrast, Fluent Forms provides 25+ prebuilt form templates on the free version. Hence, in this Ninja Forms vs Fluent Forms, Fluent Forms takes the crown.
Input fields
The next thing we have on our list is the input fields. Your form builder may come with a plethora of prebuilt form templates, but users are still limited without the chance of customization. That's where input fields come in.
Users can take a blank form, and the input fields will help them make the online form they want. Or, they can choose a prebuilt form template and customize it to fit their purpose. Fluent Forms offers an arsenal of input fields. From the essential name fields, email fields, to the advanced checkable grid, signature, payment fields, etc., Fluent Forms provides plenty of input fields.
In total, there are 45+ input fields. Of them, 25+ are entirely free. These free ones include essential fields like text area, radio field, checklist, etc. Besides, users can even do advanced tasks like terms and conditions, apply Google reCAPTCHA, collect passwords, etc. with a simple drag and drop.
Ninja Forms also provides ample opportunities when it comes to input fields. There are 25+ input fields available to the free version user. This includes the number, single-line text, checkbox, etc.
What Ninja Forms lacks with prebuilt form templates, makes up with input fields. However, users frequently face issues with drag and drop which puts it slightly behind.
Multi-column layout
Multi-column layouts are practical tools for a user. It helps users collect more information than a standard in a single online form without breaking it into multiple steps.
Placing input fields alongside a single page helps users to hold attention for long enough. Fluent Forms provides this feature to all its users. Presently, you can have as many as six input fields in a single row.
Moreover, with the 3.6.3 update, conditional logic was introduced in the containers. This enables users to make their web form even simpler.
While Fluent Forms makes things interesting with containers, Ninja Forms makes users manually drag and drop the input fields to there desired location. The execution is not smooth and leaves space for error. The layout is a big issue faced by Ninja Forms users. Hence this puts Ninja Forms a little behind in this round.
Conditional logic
Conditional logic has been a turning point in the data collection game. It takes a form and changes it as we go. This makes market research easy and hassle-free. With conditional logic onboard, analysts can ask their audience precise questions and not get lost in the hoards of data.
Fluent Forms provides a great deal of flexibility in terms of conditional logic. You can apply conditional logic to input fields. Just go to the advanced options of the input field, and you'll find a checkbox. Moreover, you can also forward emails based on preset conditions. Whether you want your team members on board or want your users to receive an email, you can do all that with conditional email forwarding.
Furthermore, you can also generate PDFs or invoices if certain conditions are met. And as we mentioned already, you can also apply conditional logic to containers. Conditional logic is completely free with Fluent Forms.
Ninja Forms offers similar features. You can use this form builder to simplify your forms. Moreover, you'll be able to show and hide fields, send specific emails, redirect to a particular page, etc. It is included in their Personal License for $99. You can also purchase Ninja Forms conditional logic separately.
Nobody should have to pay for conditional logic. This is where Fluent Forms wins in the Ninja Forms vs Fluent Forms round.
Global styler
Styling a contact form is imperative for increasing conversion rates. A great many website visitors turn away without filling out a dull-looking form. A clean visual and a hierarchy of form elements grab the confidence of visitors, which is why it is vital to spend time styling and positioning a form.
Fluent Forms offers plenty of global styling opportunities without any coding requirement. There are plenty of elements and layouts to choose from. When a user clicks on the Preview & design button, they'll be redirected to a preview page with styling capabilities.
There are two tabs to choose from – General and Misc. Users can decide upon a template on the General tab, and they can further customize the form from the Misc tab. Users can style beautiful CSS forms using things like container, asterisk, inline error message styles, etc.
Ninja Forms, on the other hand, provides few styling opportunities too. Users can add styles to elements, labels, wrappers, etc. It comes with the Personal License, but there are still some limitations, which force users to opt to purchase a styling add-on on the side. This nudges Fluent Forms a little ahead of the game.
Advanced capabilities
The basic functionalities will cover most of the everyday tasks of a web form. However, users may often find themselves at a place where they need to explore a few more features. Based on this, the following are some of the most sought-after features that can help you create complex forms within minutes.
Image & file upload
File upload is vital for contact forms. Sure, contact forms and subscription forms are some of the most predominant online forms, but you're going to have to collect files and images from time to time.
Keeping this in mind, Fluent Forms sports accessible file collection. There are two separate input fields on the Fluent Forms pro. If you only want to collect JPG, PNG, GIF, etc. you can use the Image Upload input fields. This will keep the form simple.
However, if you require a broader array of files, you can opt for the File Upload input field. This includes all the image formats, as mentioned above, and so much more. You can collect audios, videos, docs, zip archives, CSVs, and even executable files, etc. all in the same webform.
Users have similar flexibility with Ninja Forms as well. Ninja Forms file upload allows users to collect pictures, music files, videos, etc. Admins can use a File Upload addon to collect these files.
Both the plugins urge you to upgrade to a premium version or purchase an addon for file upload. So here in this Ninja Forms vs Fluent Forms round, we have a tie.
Form step
Online forms aren't always straightforward. Yes, the most popular subscription form only asks for our emails, or the contact form wishes to know our queries, but some forms require a bit more depth.
But long forms pose the threat of boredom too. To solve this issue, Fluent Forms provides a Form Step input field. This field essentially breaks down the form into segments. You can then use this to categorize your questions and present them to your audience little by little.
If users opt for Ninja Forms, they will also get multi-step forms features. Ninja Forms allows a long monotonous form to break into subsequent small pieces. This is included in the Personal License at $99. But since Fluent Forms provides it at only $59, it has a slight edge in the Ninja Forms vs Fluent Forms round.
Partial form entry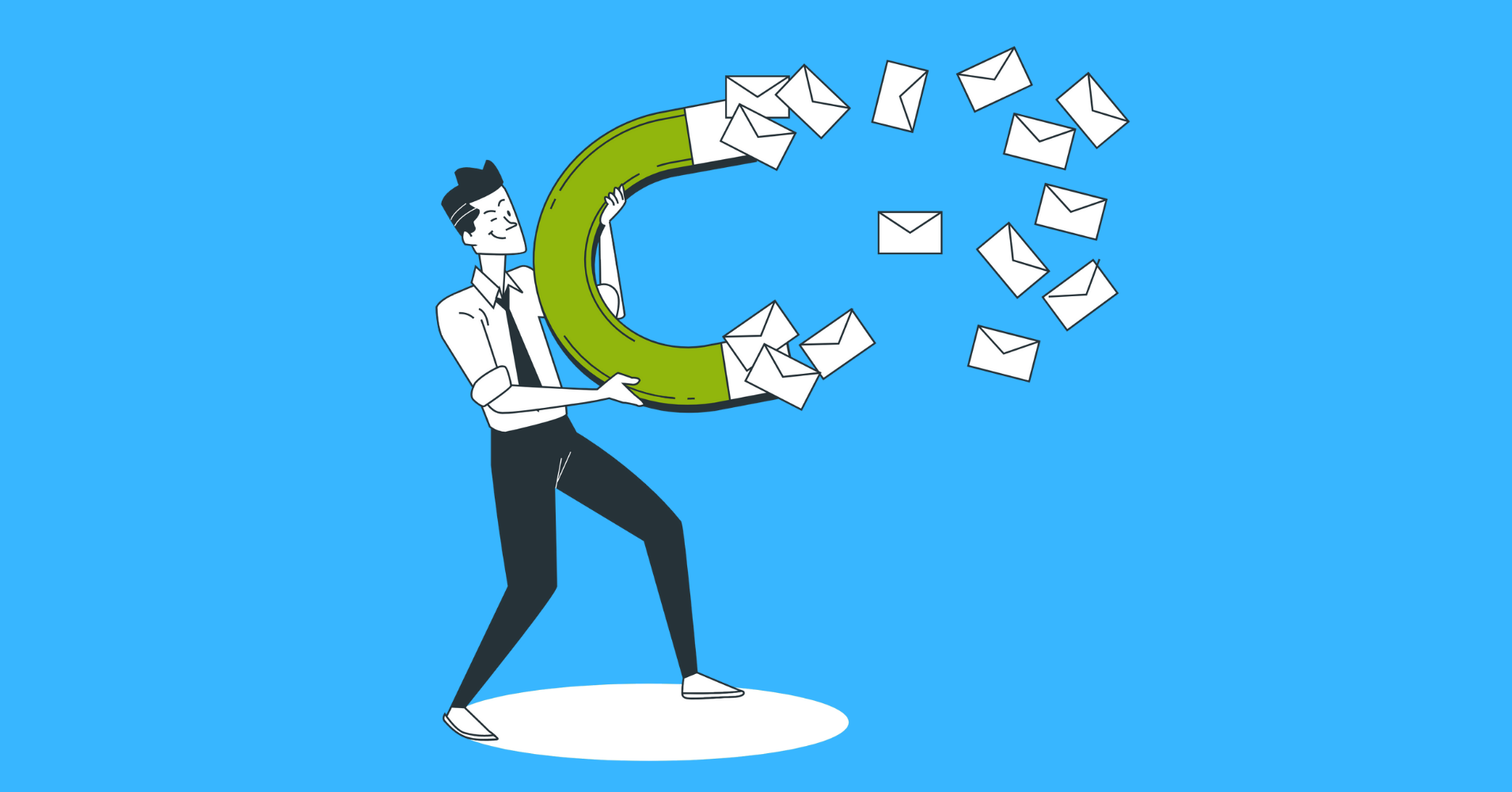 This is a great feature that will gain you insight into your viewers' minds. Long forms, or even the simple ones, frequently get skipped. Users may feel bored, or some work may pop up. For whatever reason, users may leave the form incomplete. And with partial form entries, you can get an idea of why.
Using the Fluent Forms partial form entry feature, you can run statistics and see if there's a pattern where visitors leave off. If there is a pattern, then you can learn from it and make better forms. Besides, if you have the email field towards the beginning, you may even collect emails of leads to pursue.
There's also a resume form entry checkbox. By clicking this, you will allow your visitors to resume where they left off.
Ninja Forms introduced this resume feature with the 3.0 update. By incorporating a Save field, you'll provide a Save button for registered users. Users can benefit from it by coming back and choosing the save state they'd like to go back to. It even works for multiple saved states.
However, although the multi-step forms feature is available with the Personal license, save form progress is available for Professional license holders at $199. But you can save a vast 278.6% by opting for the single site license of Fluent Forms and still avail of this feature.
eSignature
A signature is a vital premise of a form. Online forms are often used to collect sensitive information. They are also used to confirm deals. In both of these cases and more, online forms often require a signature to seal the deal.
Fluent Forms makes it easy by using the Signature Addon for Fluent Forms. This is an additional addon that users can purchase if they require eSignatures. For a nominal fee, users will obtain a ready input field, the Signature input field. Users can simply drag and drop it, and it will be ready to use.
However, there's no direct way of doing that with Ninja Forms. Users will have to connect to eSignatures.io first, which is already quite a handful. On top of that, you'll have to pay for each contract! Besides, you'll need a Zapier integration to connect to eSignatures.io, which is available for Professional license holders.
Here's what we have to say on the matter. If you have to do it through Zapier, why not go for the Fluent Forms single site license and save 278.6% since Fluent Forms offers Zapier with all the pro licenses? Or, you can buy Signature Addon for Fluent Forms single site license at $39, use it with Fluent Forms for free, and save 318.4%. You can save money and a lot of extra hassle!
Survey, polls and quizzes
Although survey options may not make the core of a form builder plugin, a competent form builder will provide enough surveying opportunities. Surveys, polls, quizzes, etc. are vital to market research. A well-executed customer satisfaction survey is an excellent example of how vital surveys are to market research.
Fluent Forms puts enough emphasis on surveys, which is why there are enough features to conduct proper market research. There are about eight prebuilt form templates ranging from customer satisfaction surveys to software surveys. Moreover, there are input fields like ratings, range slider, net promoter score, etc. that will help you create your survey from scratch.
Moreover, Fluent Forms sports ample entry management facilities. With visual data reporting, users can creatively present their data and do their market research.
On the other hand, survey options are pretty ancient in Ninja Forms. Sure, you can make your quiz. But you might have to incorporate some HTML or assign some values and conditional logic to input fields. But you can do all of this and more with Fluent Forms, that too more efficiently. Hence, in this Ninja Forms vs Fluent Forms, there's a clear winner.
Entry management
Fluent Forms is super rich with entry management facilities. Firstly, there's a robust VueJS powered backend where you can manage your form entries. Admins will be able to view, sort, and even take bulk actions against form entries.
Visual reporting is a creative feature that makes the data more interactive. By representing data as charts, they become more comprehensible. Consequently, it becomes easier to conduct market research and take the necessary actions.
Moreover, if admins feel the need to import or export some data, they are welcome. There are options to import and export data as CSV, JSON files, etc. You can export individual entries or in bulk. Additionally, there's also a designated PDF add-on to make entry management even more comfortable.
The Fluent Forms PDF addon lets you download all your selected entries as PDF files. You can generate these PDF files in the template you choose. And you can even have your company logo watermarked. Invoices can be generated as well and forward them as email attachments to the personnel involved.
On the other hand, there is some basic form submission management on Ninja Forms. There's the viewing option. You can configure your views and filter submissions. You'll also be able to edit, delete, and export submissions. But that's pretty much it. Hence when it comes to entry management between Ninja Forms vs Fluent Forms, the latter takes a big lead.
Spam filtering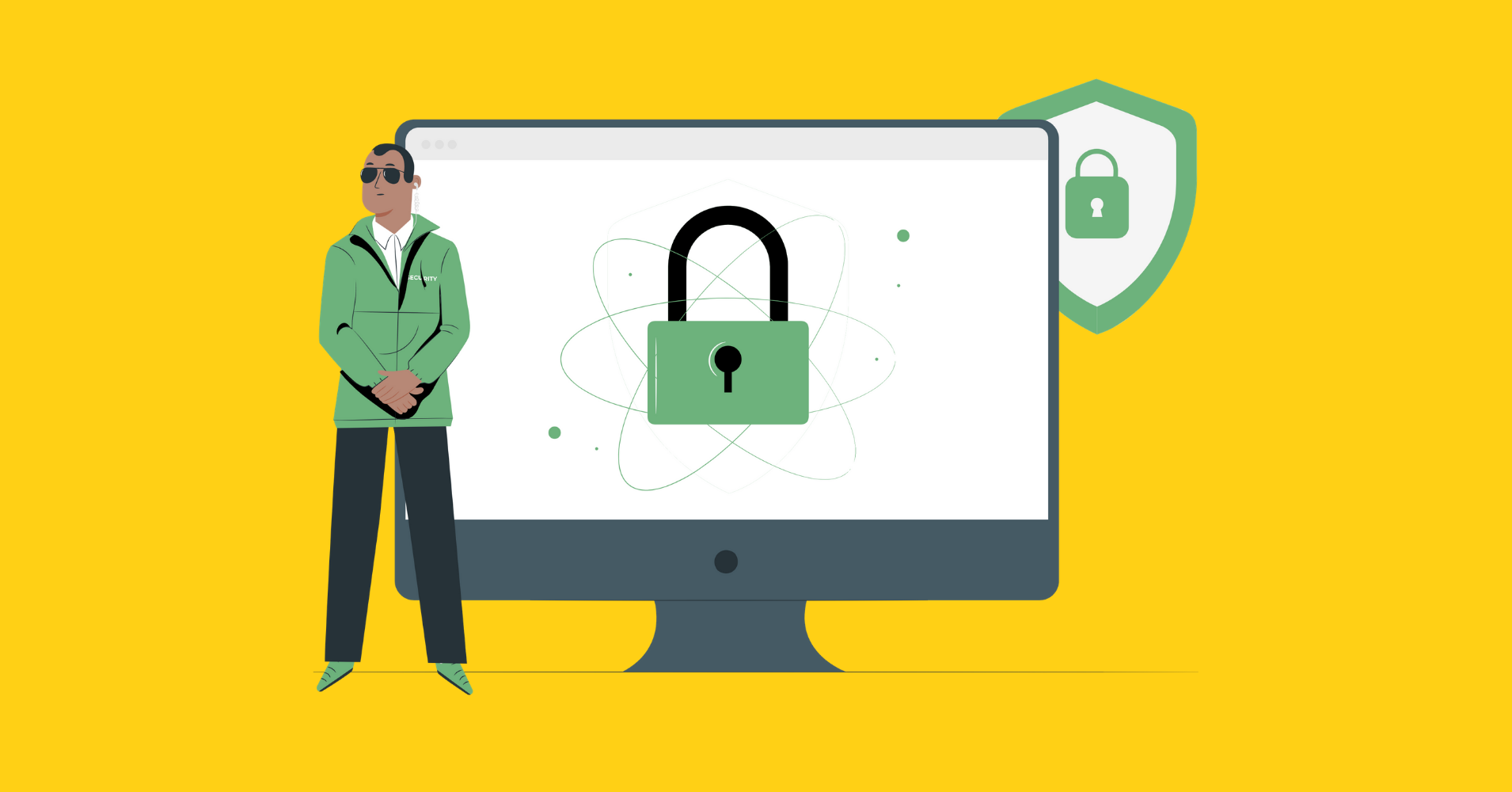 When it comes to online forms, cybersecurity is of the utmost significance. It is absolutely imperative to have spam filtering measures in place. Fluent Forms provides some of the best cybersecurity measures in the business.
With Fluent Forms, you'll get a honeypot for free. All you need to do is check a box to enable it, and you're set. The reCAPTCHA field is one of the 25+ input fields that come with Fluent Forms, open for all users.
Besides, there are other steps that you can take to safeguard your online forms further. Firstly, you can put form restricting conditions in place. Unless the senders fulfill your set conditions, their forms will not be registered. Moreover, there's also an option to reject a blank form. This will dismiss all the blank forms and keep your website clean.
Additionally, there's also the Akismet integration on FLuent Forms Pro. Akismet anti-spam is an efficient spam blocker, and with this tool integrated into your forms, you can rest assured.
In contrast, Ninja Forms' data security measures seem a little complicated. You will get the honeypot, even on the free version. That's a big win, just like with Fluent Forms. Akismet also comes along the WordPress site. There are reCAPTCHA and form restriction facilities, but they are not as easy to implement, which is why Ninja Forms lags behind a little.
Integrations
There's only so much a plugin can do by itself. But that's where integrations come in. Through third-party integrations, a plugin expands its capabilities and offers increased functionality to its users without taking a heavy load on itself.
When it comes to third-party integrations, Fluent Forms has a lot to offer. It even includes some of the most basic and most prominent tools on the free plan. When users choose the free plan, they can get MailChimp for email automation and Slack as a CRM integrated. These two together can make up the skeleton that a website needs.
But Fluent Forms goes one step further and offers three others. You can get Mautic, MailPoet, and Fluent Forms PDF Addon for free from the WordPress repository as well. Choose the ones you like and skip them if you don't need them.
Moreover, there are 35+ more integrations on the Fluent Forms pro. All the pro licenses include several marketing automation software like Mailerlite, ActiveCampaign, iContact, etc. Users can also get more work done through integrations like Trello, Drip, HubSpot, etc. Furthermore, there's even a solution for SMS notification to users' mobile phones through Twilio integration. And there is a chance to connect to 2000+ other apps and software through the Zapier integration.
Similarly, Ninja Forms provides a gracious number of 30+ add-ons as well. There are plenty of options when it comes to email automation, CRM, payment modules, etc. However, these integrations are distributed among the various pro licenses, and there's nothing for the free version users.
Hence, when it comes to third-party integrations, Fluent Forms slides slightly ahead as it offers a couple more than the Ninja Forms, and the price plans are more inclusive.
Payment module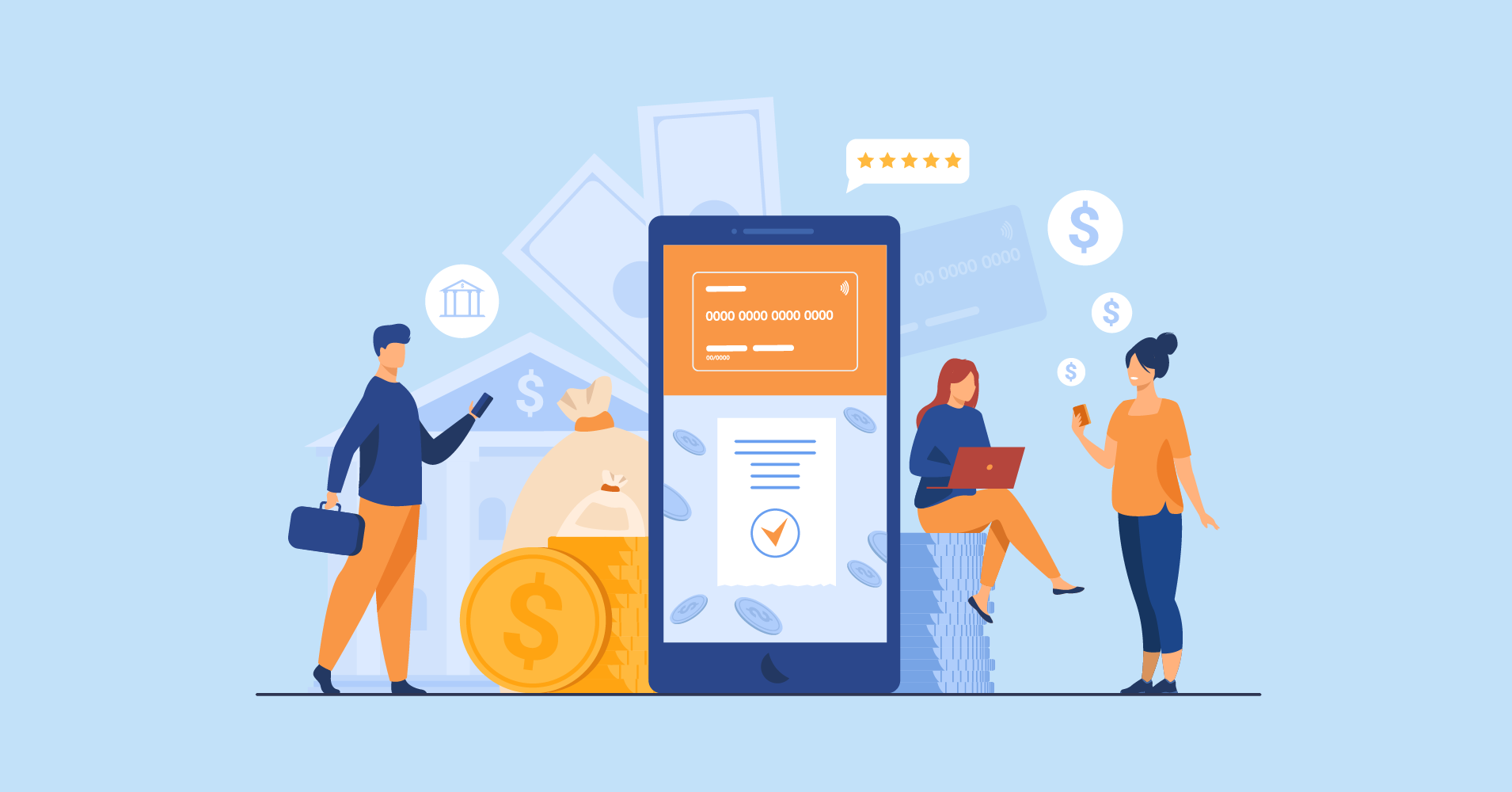 The payment gateway is one of the most important aspects of a form builder plugin. A payment gateway can help people collect payments, donations, etc. through a simple online form. This lessens a lot of hassle for the user.
Fluent Forms lacked a payment model for a long time. But now, all Fluent Forms pro users can have Stripe, Mollie, RazorPay, and PayPal integrated with their license. All pro users can benefit from this. There is no distinction about the usages among the pro users.
In contrast, Ninja Forms offers slightly more options. Stripe, PayPal, Recurly, and Elavon are integrated. And they are distributed among the various licenses. Hence, when it comes to Ninja Forms vs Fluent Forms payment module, Fluent Forms holds a slight edge over the other.
Customer support
When it comes to software, there are always going to be issues that need attention. Whether it is someone who needs more thorough guidance or a bug that needs to be fixed, customer support is quintessential to software.
And that's where Fluent Forms takes the crown. The very reason it took Fluent Forms such a short time to make its stand is its customer-centric attitude. The developers always have the users' best interests in mind, and that's what drives them further.
Fluent Forms comes with detailed documentation, graphic tutorials, and priority support for all its users. There's an enthusiastic Fluent Forms Community where users share their experience and knowledge.
Likewise, Ninja Forms' support is also all-compassing. They have detailed documentation on their site and priority support for their license holders. However, what puts them behind Fluent Forms is their WordPress support forum. Ninja Forms team has resolved 88.88% of issues, while the Fluent Forms team has solved 100% of the issues.
Licensing & pricing
Lastly, the pricing of these products. Pricing has a pivotal role to play in determining a product's worth. If consumers do not get a good value for the price, it will not be accepted in the community, no matter how many features it includes.
It is often not pocket-friendly for beginners to try out different WordPress plugins. Keeping this in mind, Fluent Forms offers affordable pricing plans. There's a free version packed with features and integrations for users. And the pro starts with the single site license at $59 for a year and $249 for lifetime usage. For moderate users, there's the five sites license at $129 for a year and $449 for a lifetime. And lastly, there's the unlimited sites license at $199 annually and $799 for a lifetime.
And the best thing about Fluent Forms pro is that all licenses include the same access to all the features and integrations. The different plans only determine the number of sites and duration of the license they can use. And if you purchase the lifetime plans, you won't ever have to worry about renewal.
On the other hand, individuals will also get to use Ninja Forms for free from the WordPress repository. And the licenses start with the Personal license at $99, the Professional license at $199, and an Agency license at $499. The licenses are distinguished based on features and integrations.
There's also an Ala Carte deal where people can purchase the features they like. The price may be anything from $29 to $129. This was introduced to reduce users' expenses, but as the pile increases in the cart, the bill can add up to a hefty amount. And not to mention the licenses are already a handful to even begin with.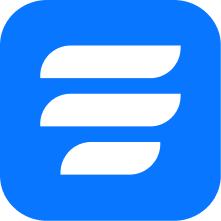 A New Dawn For Caldera Forms Users
Ninja Forms vs Fluent Forms: Final thoughts
When it comes to usability, both plugins have their pros and cons. Hence, whichever WordPress form builder you, check some of the critical features beforehand.
More prebuilt form templates
More input fields
Advanced layout options
Powerful conditional logic and smart drag and drop?
Regular updates
Swift entry management?
Spam filtering
These are some of the most vital questions you need to ask before making your mind a form builder.
Fluent Forms is a great plugin that will return your money's worth and then some. But you don't have to take our word for it. Head over to the WordPress repository and check it out yourself!
Also, here's a comparative analysis between Fluent Forms and Gravity Forms that may interest you.