6 Data Collection Methods Researchers Will Love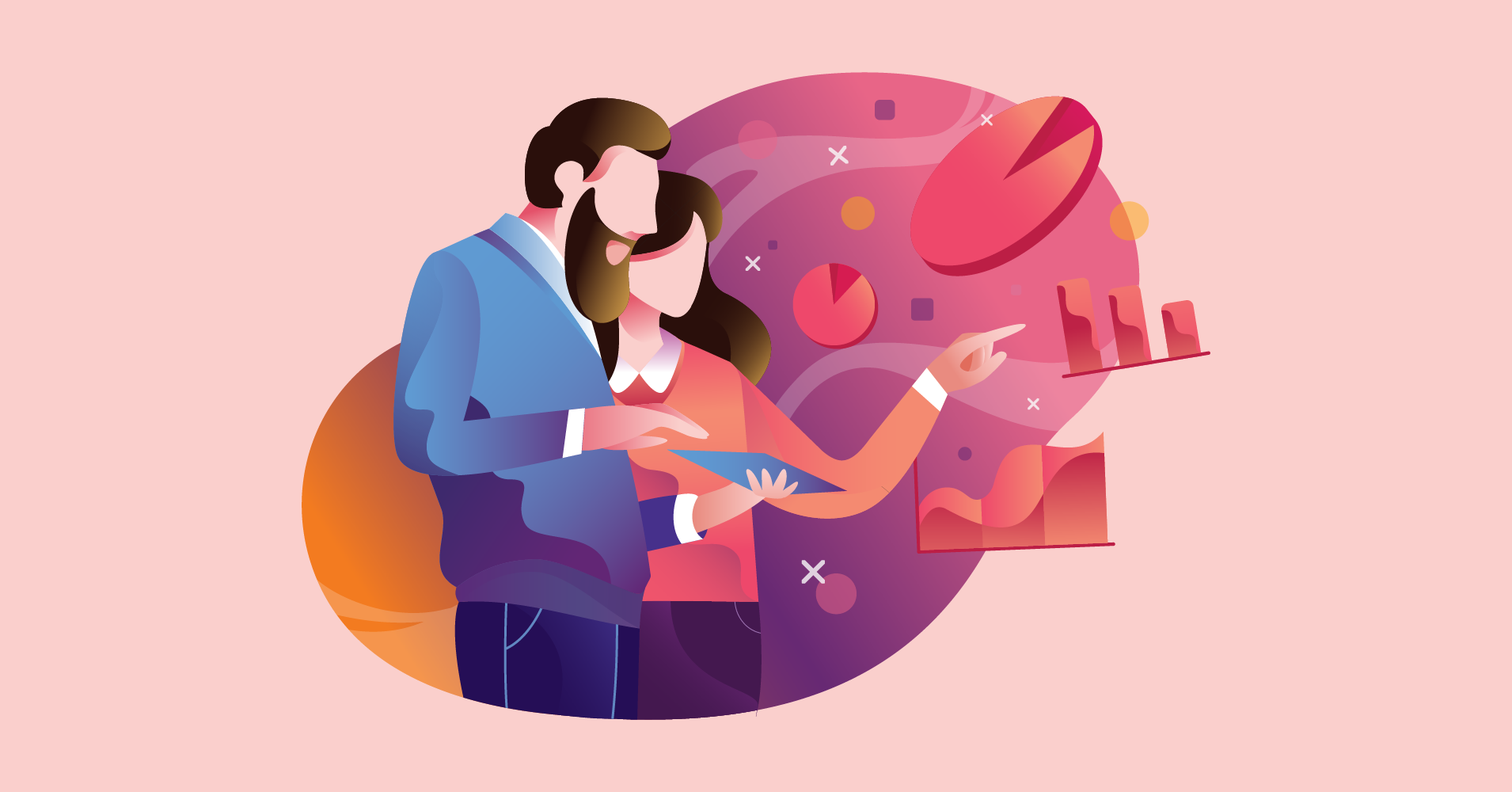 In today's world, "information is power." But, gathering that specific information for a particular purpose efficiently, is one of the major concerns for all. We also know that there are some data collection methods through which we can get raw data. Nonetheless, the question remains, how do we know which one is the correct method for getting actual data for a particular need?
Hence, collecting useful data for a particular context and in a structured manner is now everyone's concern. This article will show you six data collection methods that will help you accumulate proper data for your specific purpose or need. But, first, we will discuss some detailed information about data collection. Let's start with "what is data collection?."
What is data collection?
Data collection is an organized process of collecting and analyzing certain information to find solutions for the related questions and examine them. It focuses on obtaining all the details on a particular subject—furthermore, the data is collected to explain a phenomenon that is used for further hypothesis testing. Now, let's see what the reasons behind collecting data are.
Purpose of data collection
Researchers collect data with the hope of determining specific potential outcomes. But the primary purpose of fetching data is assisting researchers in making predictions about future trends and expectations. But there are also many other reasons for data collection. Let's see some primary purposes of gathering data.
Data collection is essential to minimize the risk of errors in decision making. Accurate data allow researchers to avoid making uninformed decisions.
The right use of appropriate data collection methods reduces the chances of mistakes.
Another main reason for assembling data is to maintain the integrity of specific research.
Data collection encourages a more profound understanding of the subject matter. It saves time and funds for researchers.
Data collection is needed to introduce a new idea, change, or innovation. So that can work as evidence of the claims.
Now, before moving into the different data collection methods and techniques, let's first see the types of data collection.
Types of data collection
The main forms of data collection are primary and secondary data collection. A researcher does the first through first-hand sources and field research, while secondary data is collected by searching through information already collected by another person or party. Let's discuss these data collection types in more detail.
Primary data collection
Primary data collection refers to the process of collecting raw data at the source. Researchers collect original data for specific research through this procedure. As one has to collect data for the first time on a particular research project, it is quite sturdy and time-consuming.
In more detail, primary data collection has two more data collection methods, one is the qualitative data collection method, and the other is the quantitative data collection method. Let's discuss these a little as well.
Qualitative data collection method
The qualitative data collection method involves collecting non-mathematical data. This type of data can be observed and recorded. They are non-numerical. The data collection methods are observations, one-to-one interviews, conducting focus groups, and open-ended questionnaires.
Quantitative data collection method
The quantitative data collection method focuses on gathering mathematical, statistical, or numerical data to analyze. To complete the procedure, you need to create polls, close-ended questions, surveys, and utilize existing statistical data. Moreover, the quantitative data collection method is also a method of determining correlation, regression, mean, mode, and median.
Secondary data collection
Secondary data collection is another type of data collection. You can collect this type of data from published books, newspapers, magazines, journals, or online portals. As you can collect data from available resources, secondary data collection is more comfortable and less time-consuming than primary data collection.
Your choice between primary data collection or secondary data collection depends on your project's type of research, scope, area, aims, and objectives.
Finally, let's move into our main topic about the data collection methods on assembling data for specific research.
Top 6 data collection methods for researchers
There are so many data collection methods followed by researchers for collecting data. The feasibility of a data collection method depends on your goals and the type of data you expect to receive. From among various options, today, we have listed the six most common types of data collection methods used by people nowadays. Let's have a look at the list.
Interview
Questionnaire and survey
Observation
Existing data
Focus group
Online data collection
So, let's dig deeper into the detailed pros and cons of the options.
Interview
The interview is one of the primary data collection methods. If you ask any researcher how to collect data for the best output, the most common answer is likely to be the interview. It requires a face-to-face set up where the interviewer asks a fixed set of questions, and the other is answering those questions. Everyone can come up with a set of questions, but the interview's critical fact is what to ask. So, the questions are based on relevant topics to satisfy the specific purpose of the research.
Moreover, the interview's efficiency is also necessary because, among all the primary data collection methods, the interview is the most expensive, customizable, and reliable one. However, there are several ways to minimize meetings, such as conducting it over the phone or online. The interview method has three different types. Let's have a look at those.
Structured interview: In this type of conversation, a set of questions is verbally asked. Researchers recommend it for its efficiency and effectiveness. But the questions lack a proper explanation. So, sometimes people don't understand what is asked.
Semi-structured interview: In this method, people have to answer some key issues that cover the range of research areas for the investigation. It plays a little more role than a structured interview in exploring the subject matter.
Unstructured interview: The practice of unstructured interviews allows researchers to make an in-depth inquiry and collect a wide range of information from interviewees. Researchers get full freedom to accomplish their desired data set. However, that is also what makes the method more time-consuming than the other two data collection methods.
Let's see some pros and cons of the interview method of the primary data collection.
Pros
Detailed information
Precise data
Freedom of flexibility
Cons
Expensive process
Time-consuming
Questionnaire and survey
A questionnaire is a series of questions designed to collect data through the responses from individuals for particular research. The items in the survey are to be selected and ordered to get the complete required data from specific groups. Furthermore, close-ended questions are asked in this method.
For clarity, it is vital to know that questionnaires and surveys are not the same things. Additionally, a questionnaire is a part of an investigation. Surveys involve collecting various data for individual research by following different types of data collection methods. While surveys are less expensive than an interview, a poorly designed questionnaire will waste the whole process. So, it is essential to compose the questionnaire and maintain proper sampling deliberately.
There are three types of questionnaires used by researchers. They are fixed-alternative, scale, and open-ended. Now, let's find out the probable pros and cons of a questionnaire data collection method.
Pros
A questionnaire can manage in large number and is also cost-effective
It helps compare the previous researches to measure the change
The data can be easily visualized and examined
Practical data are collected through this method
Can easily cover areas of a topic
Comparatively inexpensive
Cons
Probability of raising dishonesty on answering the questions
Sometimes questions are left unanswered by individuals
It is impossible to produce qualitative data through a questionnaire
Analyzing all issues is not easy
Observation
Observation is one of the data collection methods that involves gathering data without asking questions. The process is more subjective, as it needs the researcher, or observer, to give their opinion on the collected data. However, data obtained in this manner is sure to have the researcher's bias to a certain extent.
For example, if an analysis involves counting the number of people in a restaurant at a given time, the chances of ending up with incorrect information are less, unless the observer counts incorrectly. An observation can also be completed in other useful ways, such as calculating the number of vehicles passing through a specific road at a particular time from a video. This method is a crucial base for developing a formula on a particular topic. Here are some pros and cons of the process.
Pros
Easy to manage
It continues with the accuracy of the results
The practice is universally accepted
The method removes the situation of the unwillingness among respondents to participate in the research
It is perfect for precise analysis
Cons
In some cases, it is not possible to observe
A biased situation may arise
It is an expensive data collection method
The validity of the data cannot predict accurately
Existing data
Sometimes you can collect data from existing documents or records instead of asking for them. The method of obtaining necessary information from existing data is much more comfortable, efficient, and cost-effective than other data collection methods. Some examples of the existing data collection method are attendance records, meeting minutes, financial records, magazines, newspapers, and many more. Some pros and cons of the process are.
Pros
High accuracy rate
Easily accessible data
Cons
Evaluation is tough
Less understandability
Focus group
A Focus group is one of the primary data collection methods. It is generally a group of 6-10 people. They involve a combination of interviewing, surveying, and observing data to research a common element. Furthermore, focus groups usually apply open-ended questions.
For example, the study can ask them to watch a presentation, then discuss the matter before answering the survey-related questions. The data collection method focuses on gathering qualitative data.
Pros
Detailed information
Cost-effective
Efficiency in result
Cons
Lacks details of the subject matter
Requires training
A biased situation may occur
Researchers have very little control over the outcome
Difficulty in managing all the groups
Online data collection
The online data collection method is useful for online business marketers. The process is constructive for researching the customers of an eCommerce business. Online forms are an effective way to collect this type of data. But there are many other ways of getting the desired information from your target audience in online data collection. Let's see what those are.
Survey forms: Survey forms are a direct way of asking your customers for your needed information. They help you to collect both quantitative and qualitative data. A survey form contains a list of questions that are easy to understand, and people can quickly answer those within a short time. You can maintain your online surveys through your website, emails, or over the phone.
Online tracking: Your website is an excellent way of tracking your visitors. When anyone visits your site, they create some data on your website. So, by accessing this data, you can see how many people visited your website, how long they were on a specific page, what links they clicked, and many more. As a result, you can gather an idea about your visitors' interest in your products.
Marketing analysis: Online marketing campaigns are a great way to collect valuable data about customers. It is one of the more useful data collection methods in the online data collection process. There are several ways to do online marketing, such as ads, emails, or any other sources. Furthermore, these campaigns will help you find out who clicked on your ads, what time they get into that, or on what product campaign they are much interested in.
Social media marketing: Social media marketing has already taken up significant space on the online data collection or online marketing platform. For collecting data, you can look for your followers and what characteristics they have to know your target audience. Set up alerts to get notified for each social media posts update. Some social media sites will also guide you to understand how your posts are performing.
Transaction record: Another way of piling up your online business customer's data is keeping a record for each transaction to the business. It will help you to know which product is selling out more, who buys from you more, what time is the best for your business, etc.
Well, these ways are beneficial for collecting data online. But they have some pros and cons too.
Pros
Easy to manage
Cost-effective
Less effort
Cons
Probability of incorrect information
Time-consuming process
The processes mentioned above are the data collection methods most used by researchers nowadays. Now, we will give you a short idea about the tools used for these methods. So, let's dive in.
Data collection tools for data collection methods
As there are varieties in data collection methods, tools for those ways are also so many. But, let's see the tools for the processes mentioned above.
Interview: Audio recorder, camera, camcorder, etc
Questionnaire and survey: Paper questionnaire, online questionnaire. A survey needs many combined tools to complete that. So, tools for a survey vary depending on the topic.
Observation: Checklist, direct observation, video, or audios.
Existing data: Journals, magazines, recorded documents, previous research reports, and many more.
Focus group: Groups of individuals to observe under a specific situation. Such as videos, existing documents, live observation, a survey, etc
Online data collection: Different types of online data collection methods need separate tools to complete the process. For online survey forms, you will need some tools. As an example, WP Fluent Forms, Gravity Forms, Form Craft, etc. Your website will help to track visitors online. To do email campaigns or make ads, you will also need some tools named MailerLite, or the banner snack. Some social media platforms like Facebook, Instagram are available to do marketing and collect data. You can use Uptrends to list your transactions.
We hope now you understand the complete process of data collection methods. Now, let's see how you can collect data online using WP Fluent Forms.
How WP Fluent Forms helps in collecting data
WP Fluent Forms is one of the powerful and user-friendly survey form builders in WordPress. The drag and drop option of the form builder will help you design your form easily. Moreover, WP Fluent Forms offers responsive and mobile-friendly surveys and polls for your website. It comes with 30+ input fields for your form. Let's find out how you can easily create a survey form for your website's data collection with WP Fluent Forms.
Go to your WordPress dashboard. Click on WP Fluent Forms pro, and create a form. Name your form and start adding fields to your form as your requirements. Apart from the name and email fields, there are many advanced fields in the plugin that will help you do market research hassle-free. Let's have a detailed look at the input section for a survey.
Radio buttons
The radio button in the general input field allows users to choose a single option from multiple options set up by admins. Personalize the sections as your requirement from the input customization field.
Checkbox
A checkbox field in WP Fluent Forms lets users choose between one or multiple options. This field is helpful when you want to design various binary queries for your survey form. It increases the UX of the form. Furthermore, you can customize the question section or item section, whatever you want from the input customization field.
Multiple choices
WP Fluent Forms allows you to create multiple options for a query with multiple-choice fields. For example, you can build pricing for the different products at the same time on the form. To put it plainly, it allows users to input one or multiple answers for a single question. To add this field, drag and drop it to the editor, and design it from the input customization as per your requirements.
For instance, we have added a question "Which one/are your favorite product/products?". And as options we have selected, Huda Beauty eye palette, Estee Lauder foundation, and Real technique eye brush. Once editing is done, click one the save form button.
Surely you want to check if it's working correctly, so go to the preview and design mode, and see the results by clicking on the field. The one we made is working, as you can see in the screenshot below.

Country list
The country list is usually added to forms for collecting the user's location and other purposes. WP Fluent Forms offers a country list with advanced options like presenting the list in a dropdown menu or removing the ones that are not applicable. Just drag and drop it to the form and customize it beautifully with the default and advanced customization of the edit option.
Go to the preview and design mode to make sure the list of countries is working correctly.
Dropdown field
A dropdown list helps people to select any from multiple items from a dropdown menu. WP Fluent Forms offers this facility as well to make your survey form more efficient. Dropdown lists are useful for a user to fill a form quickly. Add the field by clicking on the plus icon on the form field or just drag and drop it to your form from the input fields.
Click on preview and design mode to see the options of your dropdown list.
Net promoter score
How would you if your users are willing to share your brand with their friends or family? The solution to that is the Net promoter score of WP Fluent Forms, one of the advanced fields option of input fields. Generally, it comes with a scale of 10 points that indicates how people would like to spread your brand name. You will get the input field on the advanced field option. Furthermore, you can customize the question for the point scale.
Range slider field
When using WP Fluent Forms, another way of evaluating the public response is by providing the Range slider field. Here, you can personalize your question from the input customization. Your users will answer that question by sliding the bar.
Likert scale
Likert scales are also known as a rating scale. In general, people use Likert scales to identify the level of agreement or disagreement of users on a specific matter. In WP Fluent Forms, adding this field is a piece of cake. Simply use the "Ratings" input field of WP Fluent Form to apply a Likert scale on your survey form.
Form step
Sometimes you need to step your forms into multiple sections. This situation occurs when you are making a long list of questions on your survey form. Intimidating forms frightened people to fill-up the form. So, WP Fluent Forms offers a "Form step" field to break down the form into different stages.
Survey feedback form
WP Fluent Forms comes with 60+ pre-built form templates. If you want to create your form without any hassle of adding fields, you can just choose one from them! One of them is survey forms. They are built to complete surveys, and you can also customize these if you want.
Now, when your form is ready, go to the form settings and integration tab from the top bar of the form.
Scroll and find out the Survey result options field. Turn on the Append field to start the survey.
Additionally, you can turn on the Show label, and Show count button, to show the form labels and counts while displaying the survey results.
Now add the form to any page of your website by copying and pasting the form shortcode. To copy the shortcode, go back to all forms, and select the code of the form you just created now.
Here is the preview of the form that we have just created
You will see the result of the survey, like the screenshot below.
Moreover, you can redirect your users to a specific page after submitting the form. Go to the setting and integrations again. Look for confirmation settings, and click on "To a custom URL." A new field will open in that section. Copy and paste that URL on the field.
So, making a survey form with WP Fluent Forms is so easy, right? You also need to know why gathering data is necessary for your business and marketing. Here are some reasons for collecting data for your business to grow fast.
Importance of data collection in business and marketing
As we have discussed above, there are numerous reasons for collecting data. Between hundreds or purposes, business and marketing have covered a massive area for marketers to collect different types of data for their marketing basis. So, here are some primary reasons for saving data on business and marketing.
Collecting data about people helps businesses to learn about their customers
Marketers can evaluate the trends that are changing among people over time
It lets business owners segment their clients into different groups based on their characteristics. As a result, making different strategies for each group depending on their needs would be more comfortable.
The availability of data ensures the decision-making process is comfortable.
It helps to find solutions for each problem, and businesses can improve the quality of the product based on customer feedback.
Bottom line
In this article, we have tried to cover all the possible factors of data collection methods. You can collect both quantitative and qualitative data or use open-ended and closed-ended questions through these methods. Also, we have covered a few details about online data collection tools and techniques for marketers. We hope you find this article convenient for your research.