Akismet: The Best Damn Spam Blocker for Your Website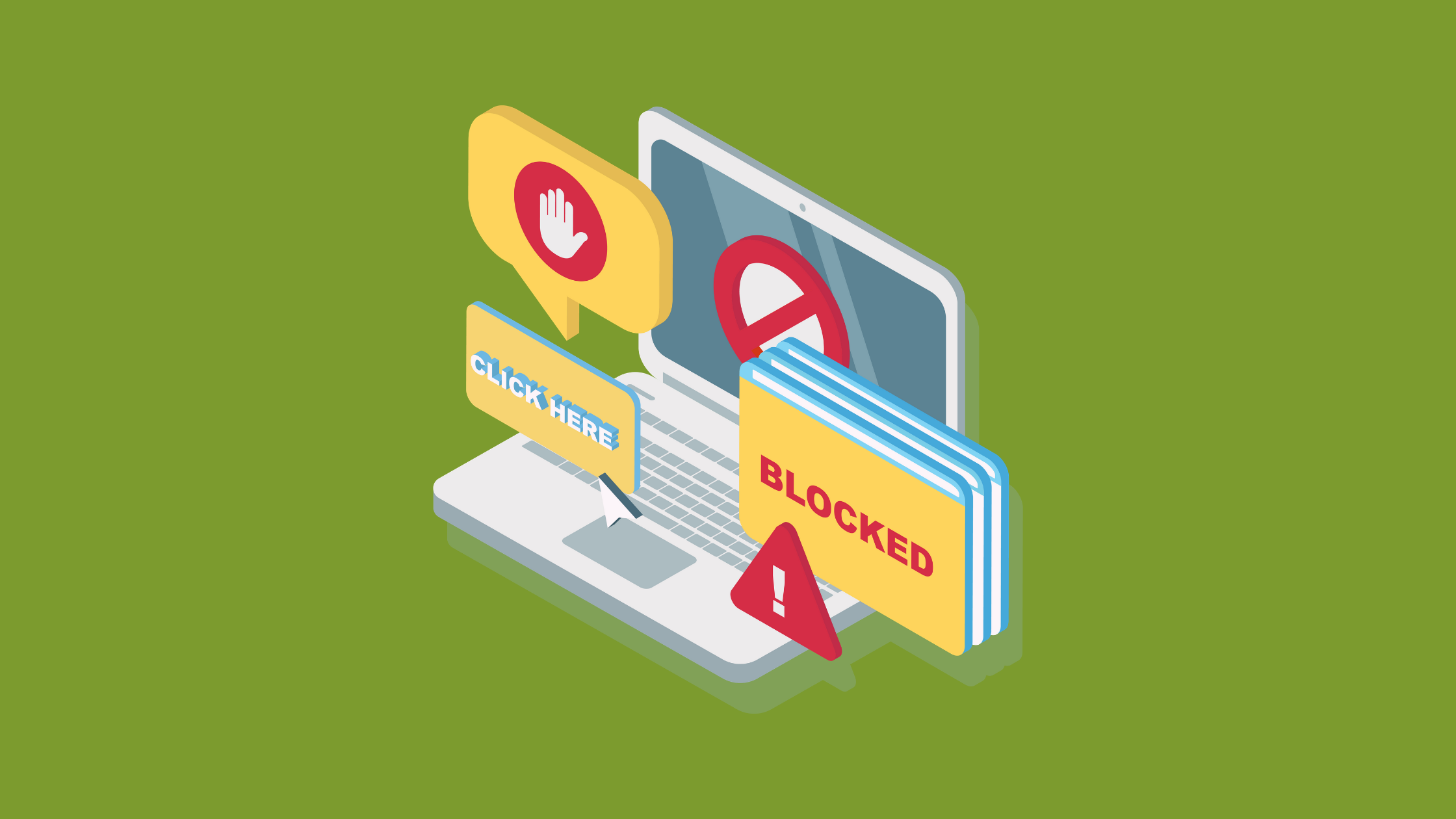 Spams are an unfortunate staple in the digital domain. Even if you are not using the internet for any commercial purposes, you are bound to face some unsolicited emails or messages asking for monetary help or suggestions to a site where you can buy shoes worn by Elvis Presley.
Everybody hates spam. Apart from being merely annoying, they can even go forward and damage your site's authority and system. So it is quintessential to have active anti-spam measures in place.
Akismet is the best there is at that. Akismet anti-spam is an open-source WordPress plugin that can be used across multiple platforms to filter irrelevant comments and emails. You can save time and deal with more significant issues while Akismet takes care of the rest.
What is Akismet anti-spam
Akismet is a spam filtering solution that can help you safeguard your website. It is free for personal use, but there are various commercial plans available too. This spam blocker is compatible across multiple platforms like WordPress, Drupal, etc. so that you can use it with ease.
Since its initiation in October 2005, the Akismet plugin has been relentless on spam. It filters comment spam from blogs, trackbacks and even, contact form messages. Matt Mullenweg, the founder of Automattic, introduced Akismet as a crowd-sourced internet security tool as a way of dealing with spam.
There's a freemium pricing model. So you can get the plugin for free, but if you want to get your hands on premium features, you have to upgrade it to a pro license and use it to block spam. Akismet anti-spam plugin averages at blocking 7,500,000 spams per hour. And as of July 2020, they have successfully stopped 500 Billion spams.
How does Akismet anti-spam prevent spams
This spam blocking tool incorporates algorithms to spot spam comments on your blog and pingbacks. The algorithm doesn't stop there. It learns continually from its mistakes and the actions taken against the spam.
For instance, if a specific type of comment gets a lot of tags as spam, the Akismet anti-spam plugin will automatically tag these comments as spam after a while. Moreover, if a user receives enough actions against them for a misdemeanor, they will be blocked further, even if they comment on something relevant. This is why it is essential to contact the admins if you see your comment hasn't been registered.
Akismet anti-spam is highly efficient at catching spam. It can spot spam comments even before it appears in the pending list. This saves you hours of comment moderation.
Benefits of using Akismet anti-spam
Automattic, the parent company of Akismet, also owns WordPress.com, which is why Akismet anti-spam is one of the few core plugins that come with the package. All you have to do is activate the plugin.
For whatever reason, if you find yourself in need of installing Akismet, you can always head to the WordPress repository and download Akismet Anti-spam for free. It will check all the comments you receive on your blogs and weed out all that is suspicious.
However, the comments will not go out of reach. They have a status history where you can go and check the ones cleared or tagged by Akismet anti-spam. You can see the number of approved comments too.
Moreover, the comment body includes all the URLs attached to it. So a moderator can stay wary of any hidden or misleading links. There's also a discard feature. You can use it to block the worst spam. This will save you disk space and speed up your site.
For more proven ways to protect your forms from spams, read this blog.
How to activate Akismet anti-spam plugin for a website
Akismet WordPress anti-spam may come with your website, but you will still have to activate it. We have broken down the steps, so it is easy to follow through the process.
Go to your WordPress website, and log in as an administrator.
On the left sidebar, you will notice an option, Plugins. Click on it.
Scroll to Akismet and click to Activate.
Now head over to your Akismet account and click on Create a new Akismet API key.
You will be sent a confirmation email.
Now head back to your WordPress website.
Scroll to Akismet and go to Settings.
Now click on the I already have a key button.
Copy the Akismet API key received via email and paste it in the Akismet API Key textbox.
Don't forget to hit the Save Changes button.
Akismet anti-spam login with Fluent Forms
If you are using Fluent Forms, then you can seamlessly use Akismet to block spams. Simply head over to the Global Settings from your dashboard.
Then go to the Miscellaneous section. Scroll down, and you'll see an Enable Akismet Integration if you have Akismet anti-spam activated on your site. Toggle it on.
Next, you have to select what you want to do with spam detected with the Spam validation. You can either choose to Mark as Spam or Make the form submission as failed.
In the beginning, it may seem like an ignorable nuisance. But it can soon prove dangerous to your software and network. This is precisely why spam protection is one of the most sought-after features we observe in Fluent Forms users. A lot of users switch to Fluent Forms for its spam-blocking facilities.
In the safe space created by Fluent Forms through numerous features, you have the freedom to create the webform of your choice. Go crazy with 40+ input fields, and increase their functionalities through 30+ integrations.
What other Akismet alternatives are there
When it comes to cybersecurity, Akismet anti-spam is the best there is. But that doesn't mean you are short of options. There are other alternatives like Cleantalk, Stp Spammers, Spam Masters, etc. You can use these tools to ensure your digital security. We have discussed some more Akismet alternatives that you can use to provide cybersecurity for your online forms below.
Honeypot
This is a brilliant security system. Honeypot basically imitates an environment or application that attracts potential threats. Cybercriminals mistake this simulation as the real thing and attack it. Honeypot is exceedingly skillful because it incorporates data and information required to synthesize a real computer system.
Using Honeypot, you can monitor traffic and decipher where your potential cyberattacks come from and what they are after. It will also help you grab a better hold of your security system. Honeypot is very useful in handling spam.
Honeypot is a very demanding feature with form builder plugin users. In fact, it is so cherished that third-party developers often come up with additional integration if the plugins fall short. However, this is not a matter of concern for Fluent Forms users. Since the plugin offers Honeypot for all of its users, regardless of their license status, everyone can use Honeypot as an Akismet anti-spam alternative.
Google ReCAPTCHA
The "I am not a robot" checkbox or a grid asking us to select all bicycles is something we are all too familiar with. These are Google reCAPTCHA methods to identify spam bots from human users and keep a website safe.
Google reCAPTCHA helps you detect malicious traffic by carefully implementing an advanced risk analysis engine and adaptive challenges. This calculates and saves the reaction time, so it can improve its AI and get better continually.
This is an effective way to spot bots and safeguard your website, and it costs you nothing. It's a free service so anyone can use it. Fluent Forms offers this service to its users. Any Fluent Forms can simply drag and drop the reCAPTCHA input field and incorporate it into their online form as an Akismet anti-spam alternative.
hCaptcha
The hCaptcha field lets you use the hCaptcha on your form so only human users can understand it. It blocks spam submissions and spam attacks by ensuring that a human fills out the form. Visitors feel safe when they see these types of safety on your website. It's as simple as reCAPTCHA.
Fluent Forms version 4.3.0 comes with this fantastic feature for your WordPress website. To use this spam blocker, you need to have a secret key from Google, which you can produce within a minute. Frist of all, go to the Google hCaptcha website, and sign in with your Google account. Copy the secret key and site key from the hCapctha account.
Paste it on the Global Settings of Fluent Forms dashboard.
Go to the specific form where you want to implememnt hCaptcha. At last, drag and drop the Captcha field from the input field caption.
Hidden Fields
Hidden fields work wonders when it comes to detecting spam. The engineering is very straightforward, and the outcome, great. With just a click of your mouse, you can effectively stop robots from spamming.
What it does is adds an extra field to your form. And as the name suggests, the input field will stay hidden from all human users. So while humans avoid this field, bots will mistake them for actual input fields and fill them.
Fluent Forms provides hidden input fields for free for all of its users. You can find this in the General Fields section in the editor and simply drag and drop it. This Akismet alternative will stop bots and keep your online form safe.
Conditional form submission
Robots do not execute all spam. A lot of times, we face spammers who send unsolicited messages for advertising and other illicit purposes. We can sift through unnecessary messages using conditional logic.
By applying conditional logic for form submission, you can set up a condition on any of the input fields in the form. For instance, say you are interested in knowing the feedback of your users. You can set up a radio field asking customers if they have used your product or service. Then, you can set up a condition to only allow form submission for those who answered yes.
This is a handy practice if you want to collect accurate data from a specific pool of people. And with Fluent Forms, it is effortless to deploy too. You'll have dropdown menus guiding you all the way. All you have to do is select the fields and conditions that you need, and you have a highly functional Akismet alternative.
Restricting blank form submission
Another handy feature in stopping both human spammers and bots alike is the restricting blank form submission. This will help you cut back on form entries and allow you to target a specific group of users.
You can quickly go to the Settings & Integrations of the form and configure your settings on the Scheduling & Restrictions segment. Here, you can set the hours when you would like to receive entries. Moreover, you can also limit the total number of entries for that online form and configure a message to show to users when that limit is reached.
Fluent Forms users seamlessly use this feature to skim down their entries so the important ones can pass through. This Akismet alternative is hugely effective against spam.
Reject form submission
A lot of spammers often leave links on the textarea field. These are difficult to catch. Even with the conditional form submission and blank form submission restriction, these may prove difficult to stop. And if they are already human, hidden fields won't stop them either.
Keeping these in mind, the reject form submission feature has come to fruition. If you have a textarea input field on your form that does not require links of any kind, simply set your conditions, and any web form with a link will be rejected.
To enable this with Fluent Forms, head to the Settings & Integrations of that specific online form and set your conditions in the Advanced Form Validation section. Save Changes, and your Akismet alternative is good to go.
Akismet anti-spam for form builder plugins
Email spams are one of the most common sorts of spam. You go to your inbox and see an email from a Nigerian Prince asking for help. We've all been there. Email spams average 54.61% of all emails sent globally.
However, your online forms aren't safe, either. Spammers will target anything and everything that will help them send a message through, which is why spammers often target contact forms, subscription forms, etc. This is why it is crucial to have security measures like Akismet anti-spam in place for your online forms as well.
Final thoughts about Akismet anti-spam
Akismet anti-spam is excellent for blocking spam. You can install it on your WordPress website to secure it from spammers and keep your site safe. It is effortless to use. Once you activate it, the Akismet anti-spam plugin will work on the background and clean up spam.
Furthermore, you can use it across several other services. It is highly compatible, so various other plugins offer Akismet integrations to enhance security with their service.
The free version of Akismet WordPress will keep you covered. But if your website faces a high number of spam, it's better to opt for a premium license. And if you are facing spam in your online forms, it is better to switch to a WordPress plugin that offers Akismet integration because security comes first.