How Conditional Logic Helps in Your Business with Fluent Forms
Prema Anjum
. March 18, 2020
.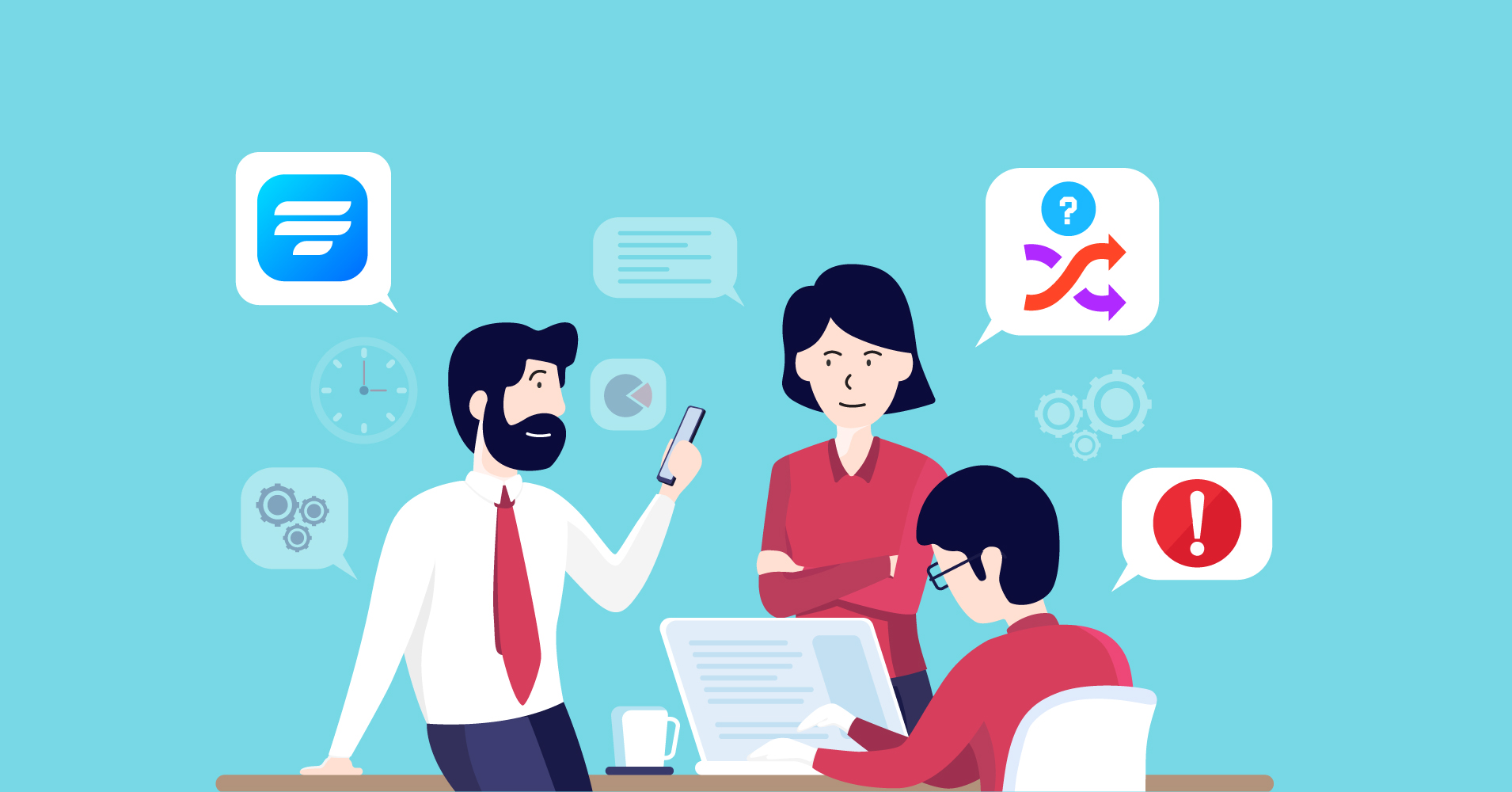 The bitter truth about contact forms is that many of them are lengthy, complex, and massive. Users want to fill up a form occasionally, but they don't have the desire to solve it out and go through all the questions. This isn't very easy for marketers who want their customers to submit particular data, but don't want to compromise conversions. So, you might be looking for the solution to reducing user's hassle in answering the irrelevant questions. Well, a conditional logic helps you in this kind of situation.
But, why are people so impatient when it comes to forms?
In the modern age, people expect only essential things that are relevant to their interests. They don't want to answer questions that don't appeal to them or their environment. They like to spend their time and money with brands that attach with them on personal. So if you create forms as part of your marketing campaigns or sales purposes, it's smart to design them short and personalized to the user. Fortunately, there's an easy way to generate advanced forms that aren't overly complex.
With the help of conditional logic, you can build interactive forms that let you gather the information you need without sharing the user experience. So, in this blog, we will discuss how conditional logic helps you to reduce the user's hassle with Fluent Forms. First, let's see what is conditional logic.
What is Conditional logic?
Conditional logic permits you to hide or show sections in your form, fields, or pages based on the conditions you have set. It's like multiple options where users choose and select the option, and it guides to another field as the following section based on an earlier field. Conditional logic helps you to smartly control what information your user can give on WordPress powered sites and prepared the form correctly as their needs. Let me give you an example of conditional logic for better understanding.

I will explain an easy registration process using Fluent Forms, and I will try to describe how we can use conditional logic in this online registration form.
Assume that you are organizing an event and you want your users to go through in a registration process. In your form, you are offering input fields like name field, an email field, and a text area to know why the applicant is interested in your event.

So, randomly you're collecting three types of data(name, email, text) of all users who want to register for your event, and you want the address details of any specific organization's members as well. Clearly, there will be no address field in the form, but if you use conditional logic, you can make it open based on the users' inputs. It means when users input their email id and the information matches with the given input, and then an address field will automatically disclose in the form.

Now, let's see how conditional logic helps in minimizing users hassle with Fluent Forms
How to use conditional logic to reduce users hassle with Fluent Forms
For implementing conditional logic, an energetic contact form is the best option for you. At first, you need to create a form with some necessary fields. As an example, you have taken three fields like name field, an email field, and a text area. See the given screenshot for a better grip.

Now, take a look at the output of that layout.
Now change the tag of the text area for why to join.
Here is the preview of this set-up.
This is a simple registration form to collect leads. If you don't place any conditional logic, this front face will be displayed as it seems. But when you want something potent like the full address of individual members of an organization, you can use conditional logic.

WP Fluent Forms permits you to make it possible by applying its conditional logic. It's incredible to have such functionality in a form. So if you want to implement this in the above-made form, you have to include address field by clicking or drag & dropping as we want to show this for a specific purpose.
Next, navigate to the "Input Customization" section by clicking the edit icon.
Then click on the "Advanced Option" and press to the "Yes" button in the conditional logic portion, and once you click Yes, this will change your form field's actions. Now, you can see two more additional options below. One will occur as a form of radio button, and another will pop up as multiple drop-down menus.

Explain the "Condition Match" option, by default, "Yes" will be selected. And if you want to test all the conditions as mandatory, you have to set the option as "All." Place the last three drop-down sections and fill up one input type field from the bottom of the "Advanced Option" section. Take a look again for a better understanding of the drop-down section.
To the first drop-down, click on the "Email" option, and in the second one, click on the "contains" option. In the final input field, with the text "@authlab.io." Now, you can have a look at the following back-end for better understanding.
Finally, you can see the preview of the interface. When the user fills up the email form holding domain name "@authlab.io," then automatically an address input field will occur to collect the additional information.
This is how you can set up and use a basic conditional logic with the WP Fluent Forms. Now let's see what is complex or compound conditional logic.

If saying, when basic conditional logic happens over and over again, it becomes a complex conditional logic. It means, in complex one, multiple conditional logic can be applied in different input fields. By using WP Fluent Forms, you can easily manage basic and complex conditional logic together without facing any hassle.

You can watch the video to understand the whole process.
Best Practices for conditional fields
Before you start adding conditional fields to your form, first, let's go through some basic practices. This will help you make a quick and straightforward form and get you more conversions.

Keep your form simple: Just because you can hide fields behind conditional logic doesn't mean you should add unnecessary components to your form. In general, shorter forms create a better experience and increase the interest of users to fill it. In a case study, it is found that when the number of form fields reduced to 4 fields from 11 fields, the conversion rate increases to 120%.

So, it is essential to keep your form simple. Don't ask for any information that you don't need. Avoid asking complex questions to your users. And don't ask them to give data that you can collect on your own.
Specify the form requirements: Don't expect your users will automatically know that fill your form is essential just because it pops up on the webpage. They may see the new fields while filling the form but ignore it because they don't understand it. Besides, error messages in the form, create a block in the whole user experience.

If a conditional field is needed, then mark it in your form editor, so your users will know what you are looking forward to. As a result, you will get what you expect.

Relate conditional fields with the activate field: The field that triggers the conditional field should surely connect to that conditional field. For example, if your users click on the box to "subscribe to the newsletter," then it would be smart to set the conditional logic for different kinds of emails.
But if you set some irrelevant fields to that box, such as their dog's name or their favorite hobbies, it wouldn't make any sense to them. Sometimes you have a perfect reason to ask for this kind of information, but users don't understand it; they won't supply the information.
Final words
In this blog, I wanted to give you a detailed idea about conditional logic and how conditional logic helps to remove user's hassle with Fluent Forms to the purposes of how you should use it. I would also like to suggest that you should not create conditional fields if your forms don't need them. Though the technology is cool, it's best to make your forms as simple as possible. If a conditional field doesn't make sense in your form, it's better not to use it.

Conditional logic is a handy way to create simple and customized forms that respect the user experience. If you utilize them smartly, you'll create high-converting forms that your users will love.
---
Prema Anjum
Hello, This is Prema. I work as a digital marketer for Fluent Forms at WPManageNinja. When I am not playing with words, I go to explore nature.