Want to Get More Subscribers? Connect SendFox WordPress on Your Website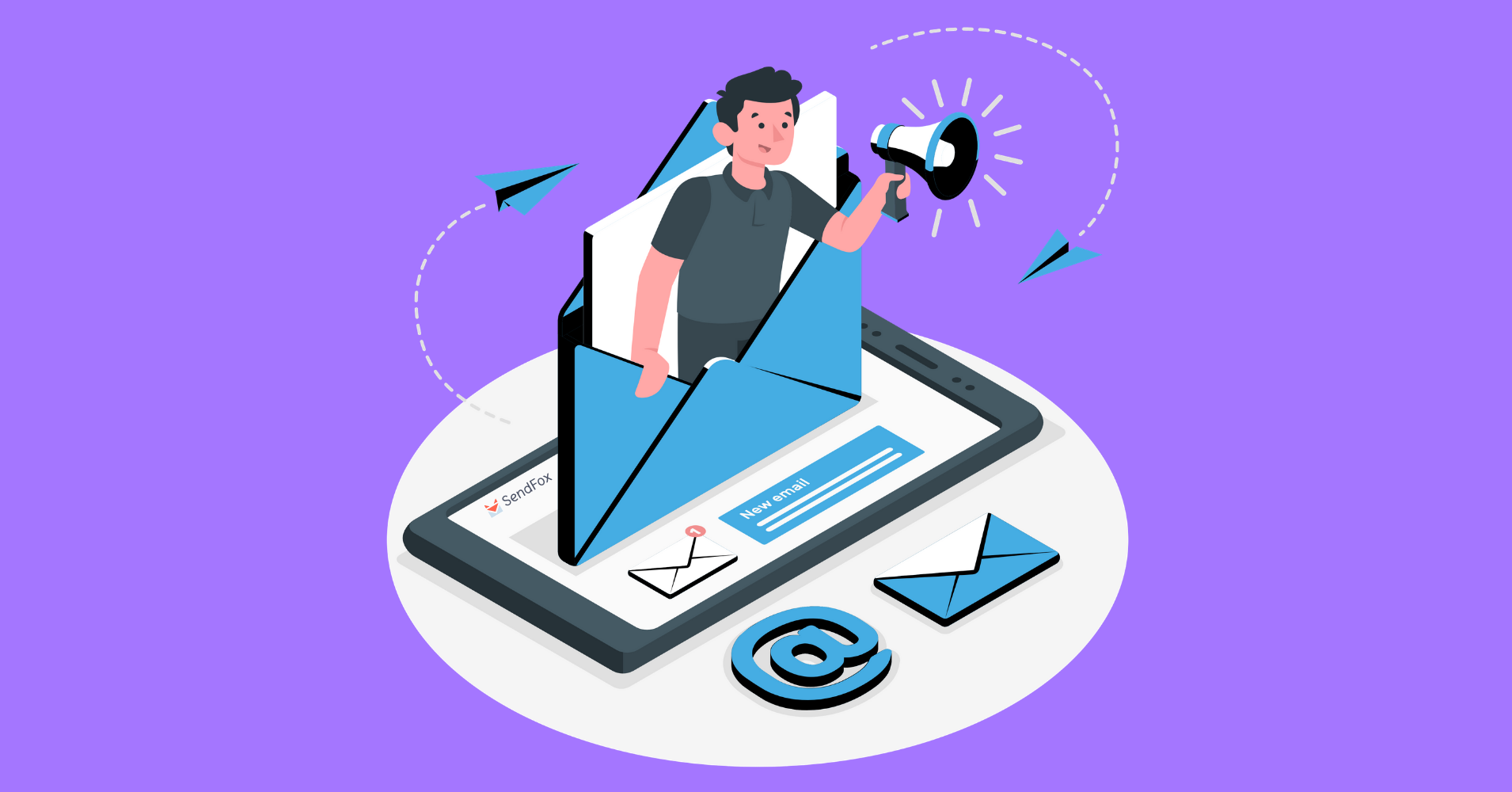 Want to capture more traffic and sales? There is no easier way than trying email marketing to gain leads for your business. But from all the options available in the market, choosing a robust and cutting-edge platform is a bit tough. Saying so, if you want to continue with a simple way to create sign up forms and collect leads, go for SendFox WordPress. It is an easy and affordable tool to use; no matter who is operating it. You will love the mechanism of SendFox because of its clean UI.
Besides, organizing everything is also very easy with this tool, such as uploading old lists or creating a new one. However, questions always arise among people about integrating the SendFox account with WordPress. So, in this article, we have come up with a solution to this rising issue.
But first, you need to select a proper form builder. In our case, we have chosen WP Fluent Forms. Let's see why we have selected this plugin.
Connect SendFox WordPress with WP Fluent Forms
You might already be familiar with WP Fluent Forms. But you might not be fully aware of the fantastic features that make it unique from other form builders in the market. Let's get started.
WP Fluent Forms is one of the fantastic tools in the WordPress community. The drag and drop feature and 60+ pre-built templates of the plugin let people make any form within a couple of minutes. It comes with 30+ input fields to fulfill the form requirements of users. The tool also provides PDF entry, conditional logic, file upload option, radio button, signature add-on, multi-column layout, email notification of each submission, and many more.
Moreover, WP Fluent Forms comes with 15+ third-party integrations, such as Moosend, Zapier, Webhooks, Slack, Campaign Monitor, Trello, and so on. SendFox for WordPress is one of them. So, you can also do your email marketing campaign with this form builder.
Simply saying, WP Fluent Forms is full of unique features at a very reasonable price. The most amazing fact about the plugin is that it is updated by its developers every two or three months. So, there is always a new addition to the tool.
Now, let's find out how you can combine the SendFox WordPress with WP Fluent Forms. Follow the instructions given below.
Step 1: Log into your SendFox account. Copy the API from the settings on the dashboard. Click on the "Create New Token" button. We have kept my token name as "Fluent Form List." You can give anything you want.
Step 2: Copy and save your token for further use. Similar to other plugins, SendFox shows the access token only once. So, you need to save the token first before pasting into WP Fluent Forms API field.
Step 3: Now log into your WordPress dashboard and go to WP Fluent Forms Pro. From the modules, choose the SendFox module and turn it on.
Step 4: Click on WP Fluent Forms pro again. Go to "Global Settings," and you will see the SendFox module on the left sidebar there. Paste the API key here that you have saved earlier from the SendFox account.
Step 5: Click on "Save settings." You will get a success notification after saving the settings. You can also deactivate or verify your connection again.
Congratulations! Your SendFox account is now integrated with WP Fluent Forms. Now, you can do your email marketing campaigns with excellent features of WP Fluent Forms.
Want to know how to use WP Fluent Forms' SendFox integration to create compelling forms that will make your business stand out?? Read on!
Step 1: Click on the Settings option of a particular form. Go to the entries that you want to be listed in SendFox.
Step 2: After clicking on the settings option, a new page will open. Go to the Marketing & CRM integrations from the left sidebar again. Here, click on the "Add New Integration" on the right corner. Select the option as you need. For example, currently, we need SendFox integration, so we are adding that.
Step 3: Arrange your entries' settings, such as give a name to your feed, choose the SendFox list you would like to add to your entries. After selecting the list, match the SendFox fields with Fluent Forms' fields. If you want, you can also enable the conditional logic for a specific field or entry. This conditional logic will work just like the regular conditional logic field of WP Fluent Forms.
Step 4: To save the settings, click on the "Create SendFox Feed."
Now isn't that easy? We hope you found this article helpful to you. You can now do the email marketing campaigns for your website, products, or services easily with both WP Fluent Forms and SendFox.
Conclusion
Email marketing is the most effective way of gaining traffic on your website. It creates a steady increase in clients with some loyal customers. So, if you need a vast number of consumers through email marketing, you should definitely go for a tool, and SendFox WordPress is a good one for your business.
If you want to get more facilities at a minimum cost, you can give a try to WP Fluent Forms. This plugin works as a complete solution to a website. For any confusion, you can ask us below.