How to Connect Slack to Get Instant Notification from WordPress
Inqiat Ahsan Reza
. November 26, 2021
. 7 minutes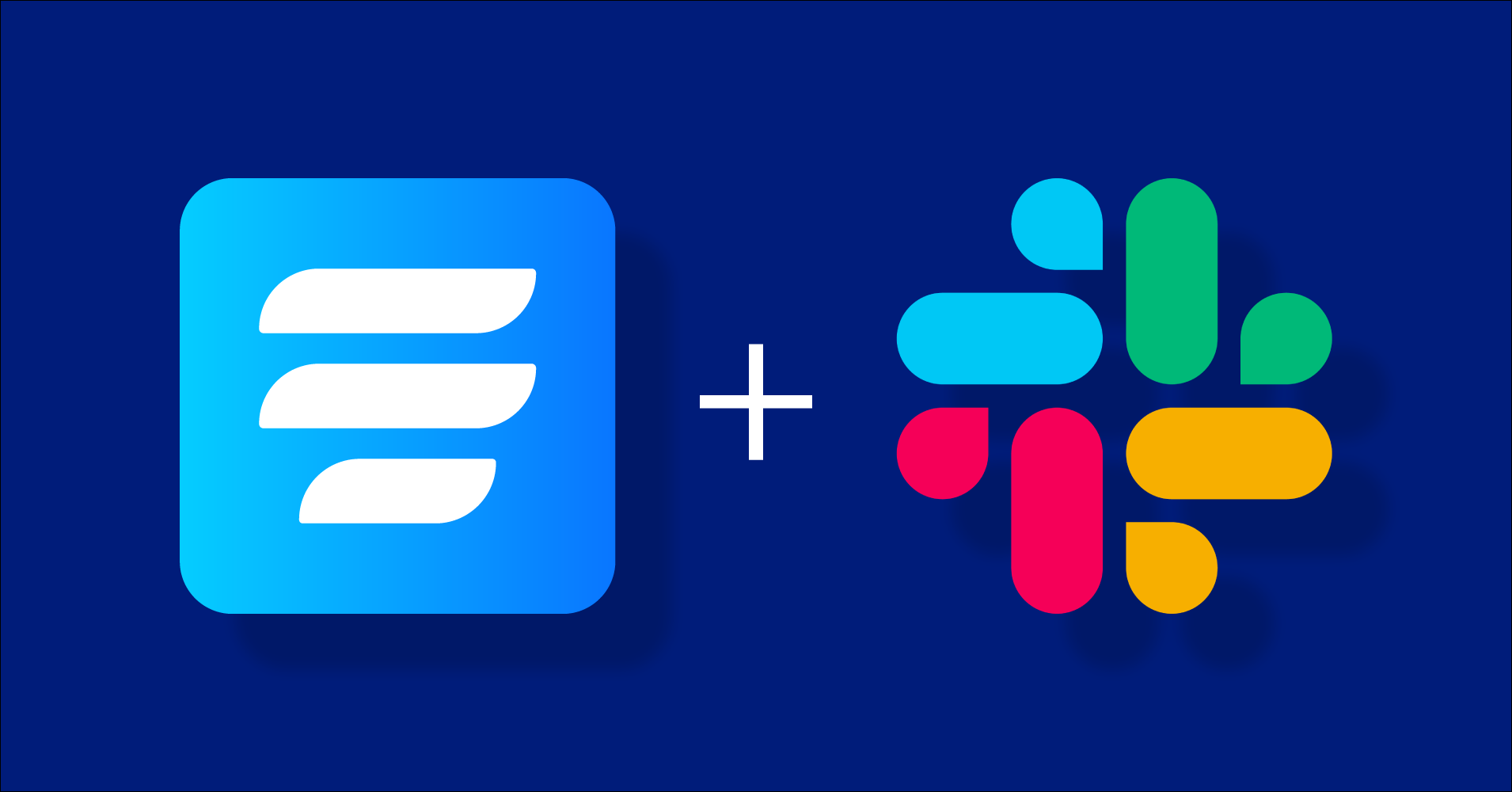 If you have a WordPress site and want to monitor it even if you're not logged in to your account? get updated about new subscriptions, sales, or even comments in your blog posts, there's an easy way to do it! Just connect to Slack to get instant notifications from WordPress. How cool is that!
Think of Slack as a chatroom shared among the team members to get them all on the same page. You can create different "workspace" and divide them into different "channels" to smoothly run and organize their work. Get notified every time any admins log into the site, or someone submits a contact form 24/7? as both mobile and desktop versions are available, you don't need to turn on your pc/laptop to get the information.
Fluent Forms is the most beginner-friendly form builder. Download now and start crafting beautiful forms FREE!!!
What is Slack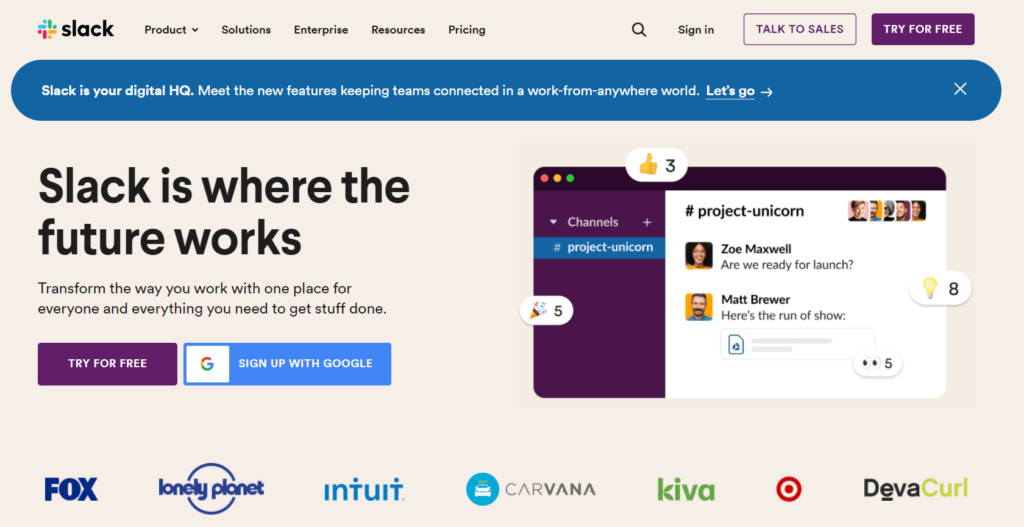 Slack is one of the most popular communication platforms in the business world. It helps you communicate and collaborate with others via a virtual workspace. For that, you'll need to create a workspace or join an existing one. And if you're a WordPress user, you can integrate Slack into your site! When you successfully connect Slack to your WordPress website, you can get instant notifications about important events that happen on your site and post them as Slack messages. It's available as a desktop or mobile application, also accessible via a web browser!
Almost every site uses forms to get in touch with its users. Sometimes people need immediate help. For instance, a subscriber could need support and submit a form at any time, but you can't always be online. However, your team members can help them immediately. As soon as you get the message, you just have to notify your team or also set it as they can get specific notifications too. Moreover, you certainly don't want to lose track of new subscribers. Connect your form builder to Slack and get an instant notification; it's a life-saver!
Fluent Forms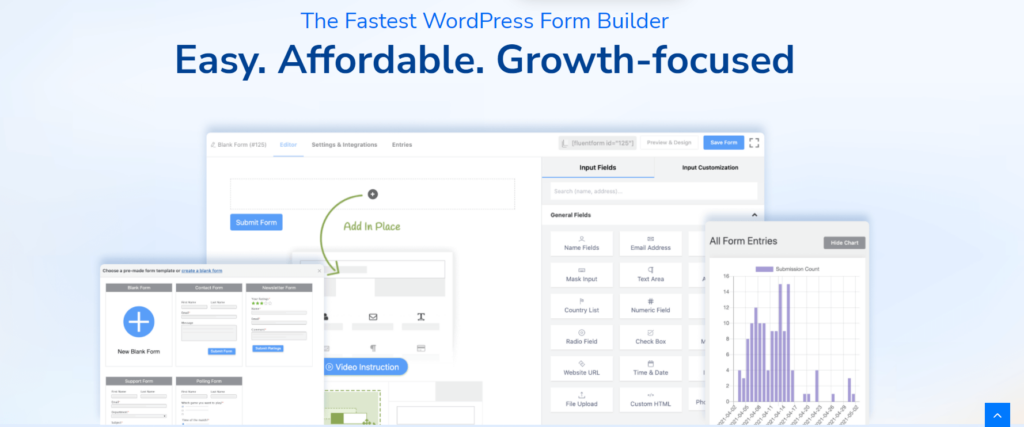 With 100000+ active installations, Fluent Forms is the most lightweight form builder tool in the market. It's pretty straightforward and easy-to-use, still capable of building beautiful and dynamic forms. Cannot code? No worries, the simple drag-and-drop feature made it completely hassle-free for you. The WordPress plugin comes with 70+ pre-built templates, 45+ input fields, and on top of that, some amazing third-party integration.
On the other hand, if you want to give your forms some dynamic aspect, feel free to use Custom CSS/JS to design some eye-popping buttons, and add icons or pictures to make your form more graphic. Fluent Forms also has a free version which comes with some fantastic features. If you compare Fluent Forms basic with other freemium plugins, you'll know why it's the best choice out there.
Fluent Forms is the most beginner-friendly form builder. Download now and start crafting beautiful forms FREE!!!
Now let's dive into the steps to connect to Slack to get instant notifications from WordPress.
How to connect Slack to get instant notification from WordPress
You can integrate your Slack account with your Fluent Forms to make team sharing easier. Here you will have a clear idea of how to make a Slack integration with Fluent Forms.
These are the steps to Integrate Slack with Fluent Forms ?
Activate the Slack Module
Go to the Slack channel & make an app
Build & Name your App
Add a new Webhook
Define the Channel
Copy & Paste Webhook on Webhook URL input field
Save & Preview the settings
It's so much easier to connect Slack with Fluent Forms. You don't need any third-party tool to connect these two. Simply start by enabling the Slack module from the Fluent Forms Pro Integration modules.
Now select the form you want to integrate Slack with or create a new form. Go to Settings & Integrations and select Slack from the sidebar. Toggle on Integrate Slack.
After that, fill in your Webhook URL. And if you do not have a Webhook configured, just go to https://api.slack.com/ and hit Create an app. Now click on the Create New App button, and a pop-up will appear right away.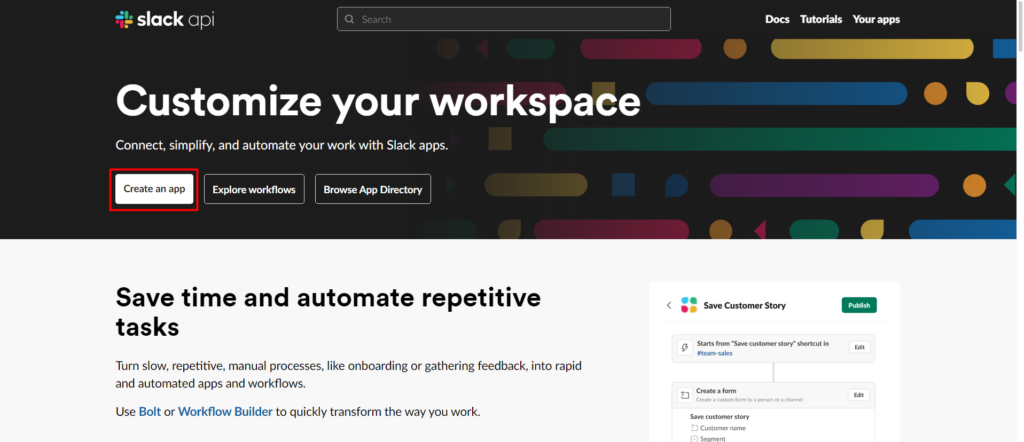 Select From scratch ? name your app and define the Development Slack Workspace using the dropdown menu.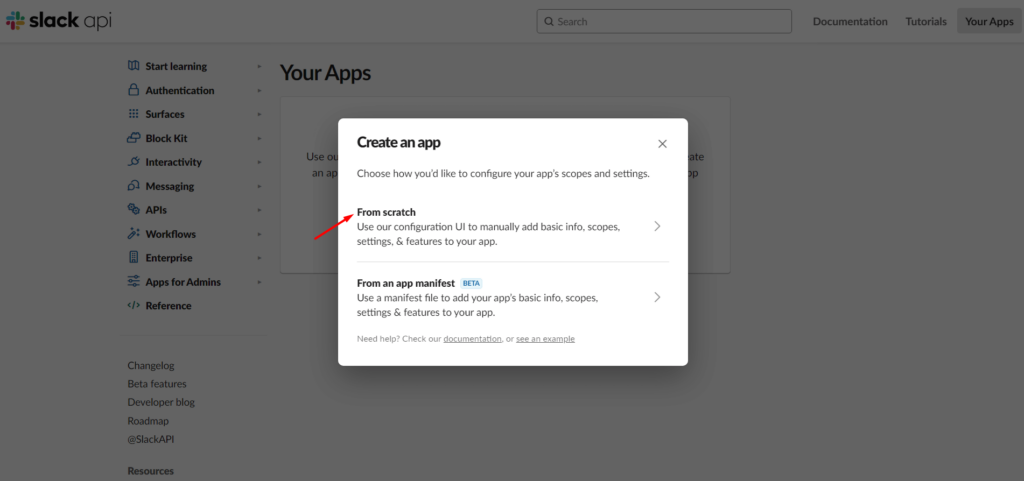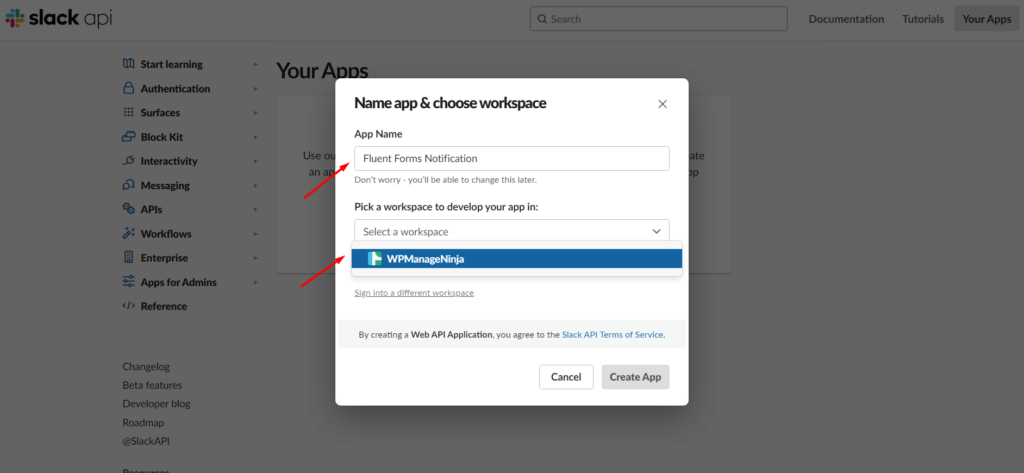 .
Now head over to Add features and functionalities and choose Incoming Webhooks.
Simply toggle on "Activate Incoming Webhooks" and click on "Add New Webhook."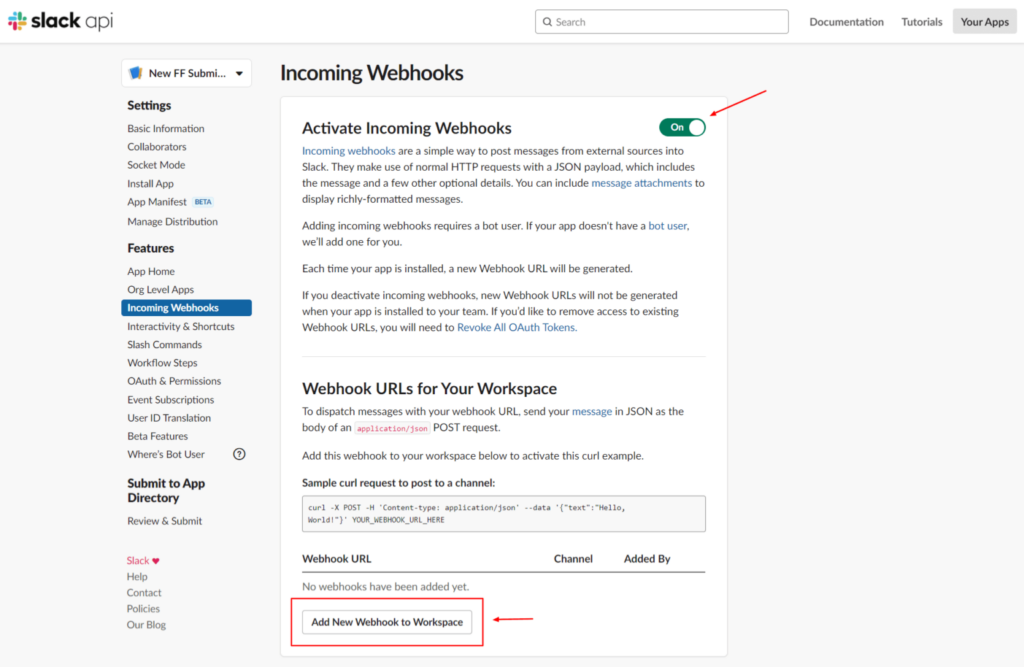 Select the channel where your form's JSON payload will be posted, and Authorize it.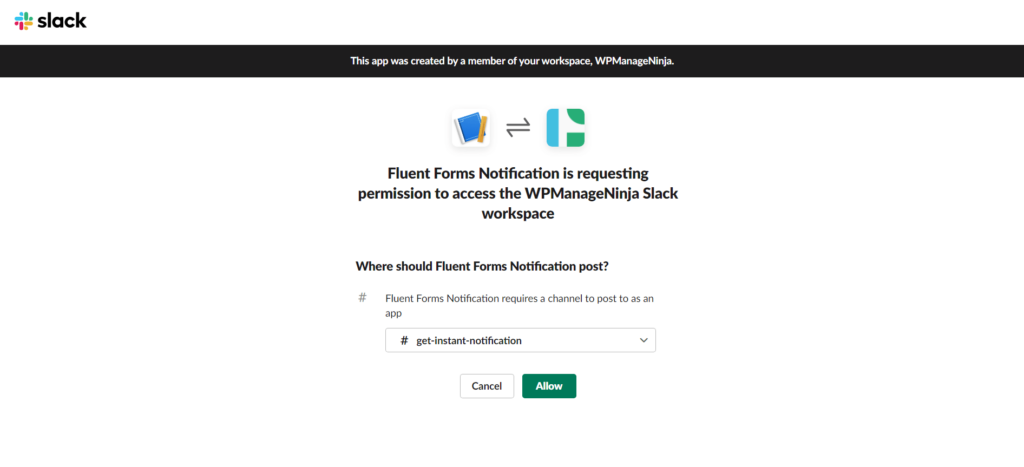 Copy the Webhook URL and paste it on the Fluent Forms' Webhook URL input field.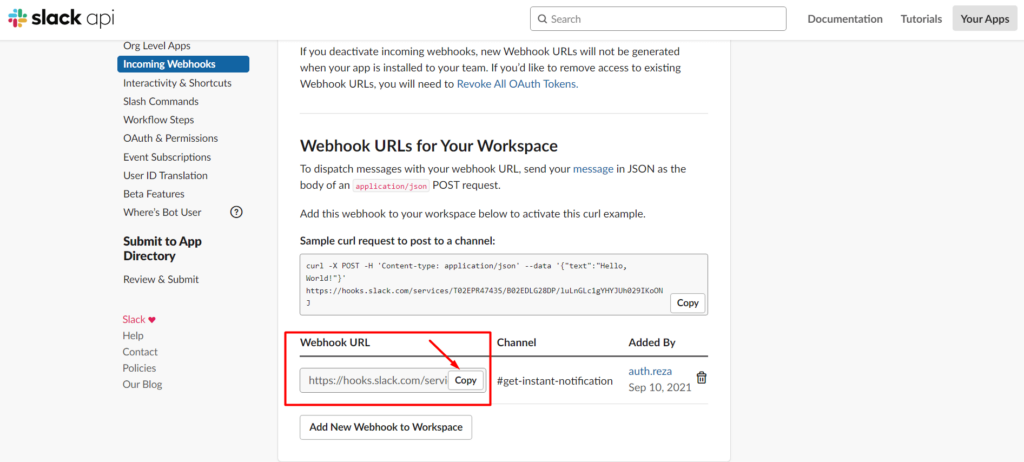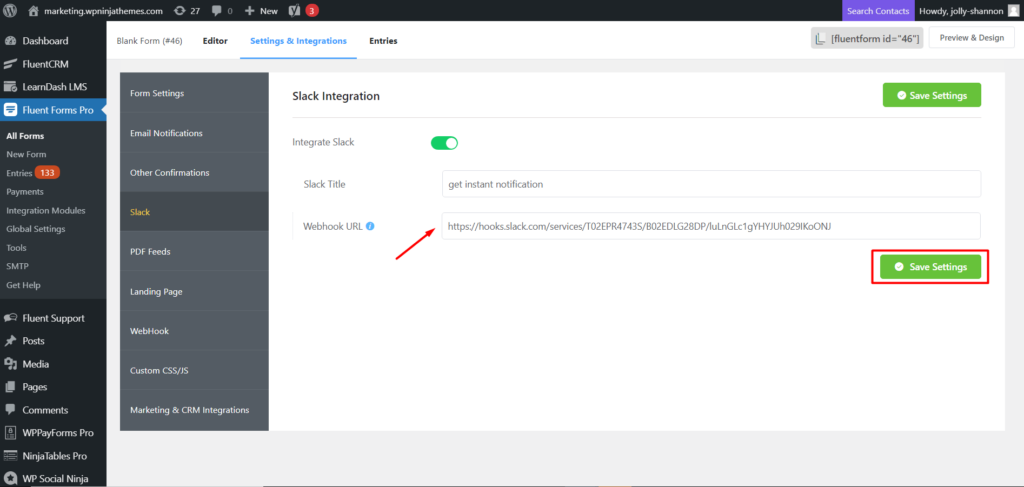 Don't forget to save your settings and do a test submission before launching. Fill in your form (the one you want to connect with the Slack) and hit the submit button to check if the notification goes to the right channel or not.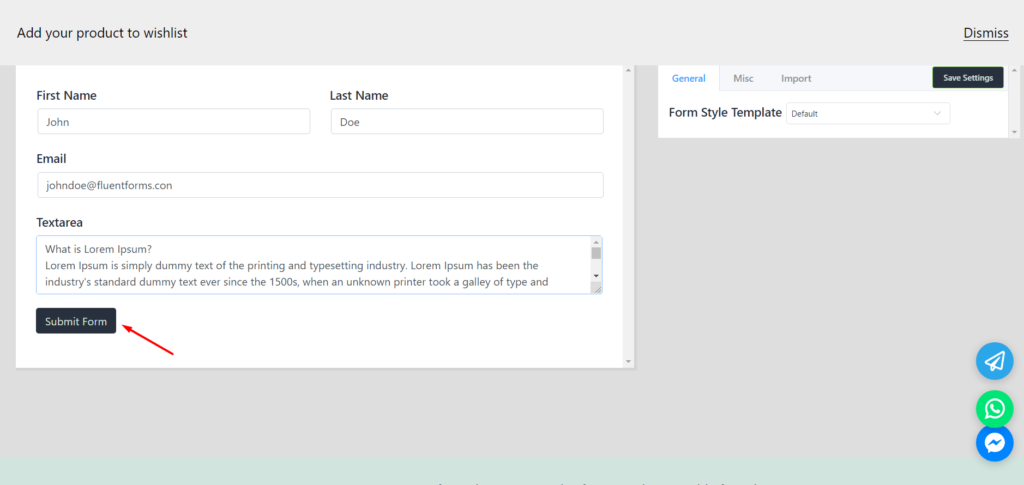 As shown above, if you've done all the steps, you'll get your instant notification when someone submits a form, just like the screenshot below.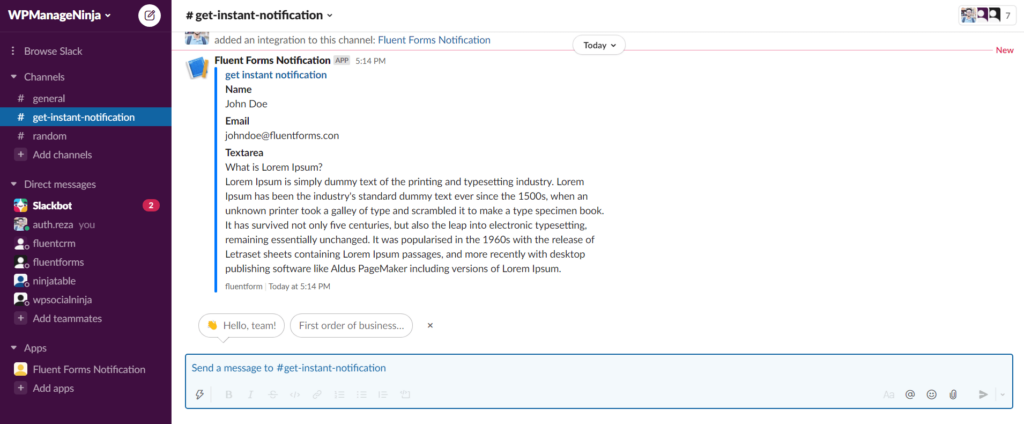 Customizable Slack notification fields
Now imagine you want to get notifications about any specific input field of your users. With Slack integration with Fluent Forms, now you can easily set up the fields you want to get notified.
To select fields, go to the Settings & Integrations of the Form and select Slack from the left. After updating the fields accordingly you can see an option name Select Fields. Now select the fields you want to get notified about. That's it, easy and simple. No more unnecessary notifications, get what you want with Fluent Forms-Slack integration.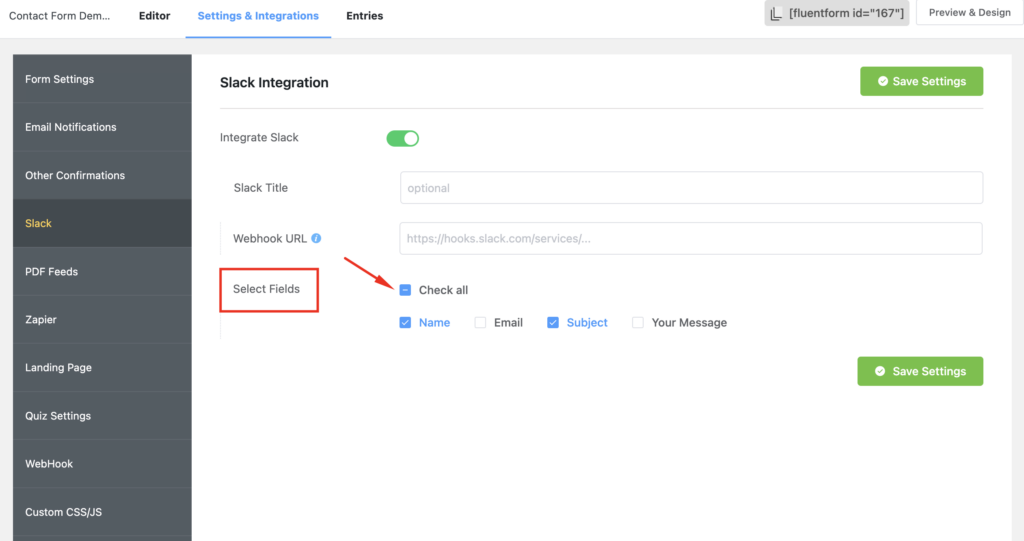 Connect Slack to WordPress via Zapier
You can also get notifications from WordPress if anyone broadcasts a blog or comments in one. Create your automated workflows with Zappier and get instant Slack notifications on your specified channel to keep your team in the loop.
For instance, if you want to get a notification every time a new post is published, follow these steps:
Connect WordPress
Connect Slack
Customize Zap
Test Zap
Turn on Zap
First of all, install and activate the Zapier plugin on your WordPress site. Go over https://zapier.com/apps/slack/integrations/wordpress to connect Slack with WordPress for new post notifications. You can choose another template or combination as per your need.
Select New Post plus Send Channel Message, then hit the "Connect Slack+WordPress" button.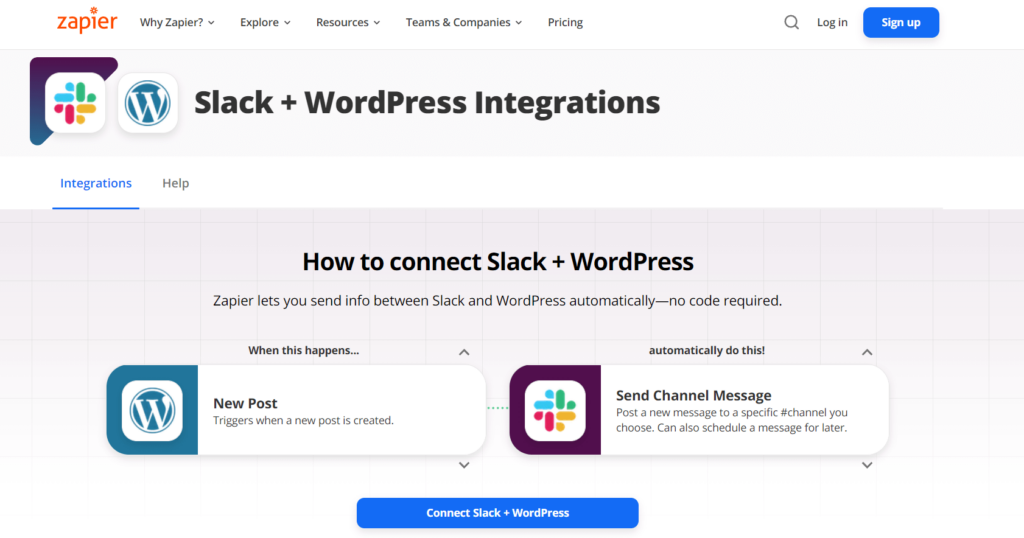 Sign up, and you're ready for the next step. Let's get started. To connect to WordPress, you need to allow Zapier to your site. Now fill in the required fields with the right information. Keep in mind you've to put the base URL of the site rather than any specific page. Hit "Yes" and Continue.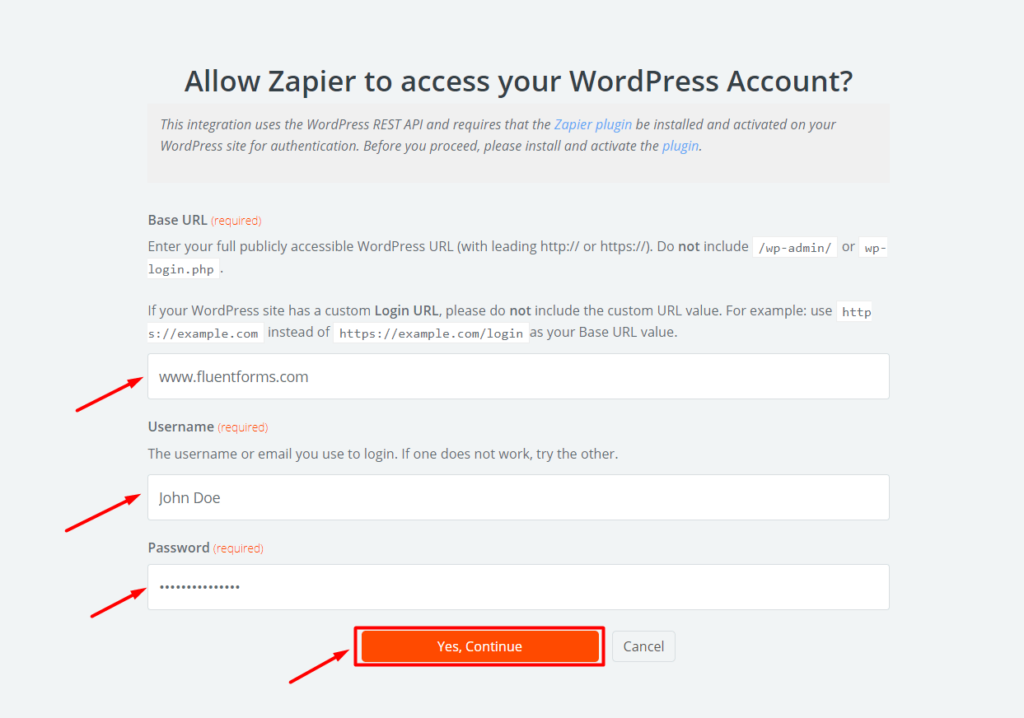 From here, select the options as you want to get notified. Like, if you want to get notifications after any post is published, select publish, or if you want to get notifications when a payment is pending, you can select that as well.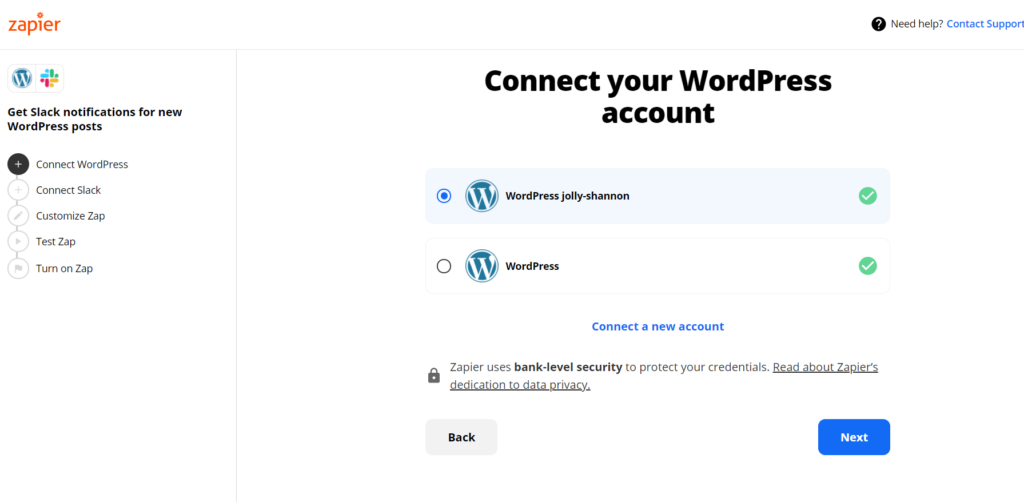 Choose the post type and connect your Slack account by allowing permission to Zapier.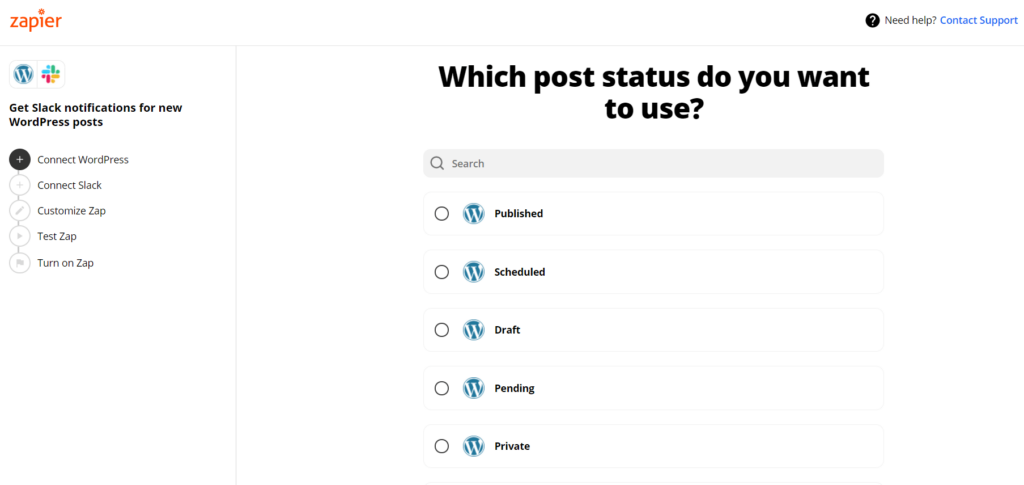 After that, select your account, channel name, and the fields you want to edit in Slack.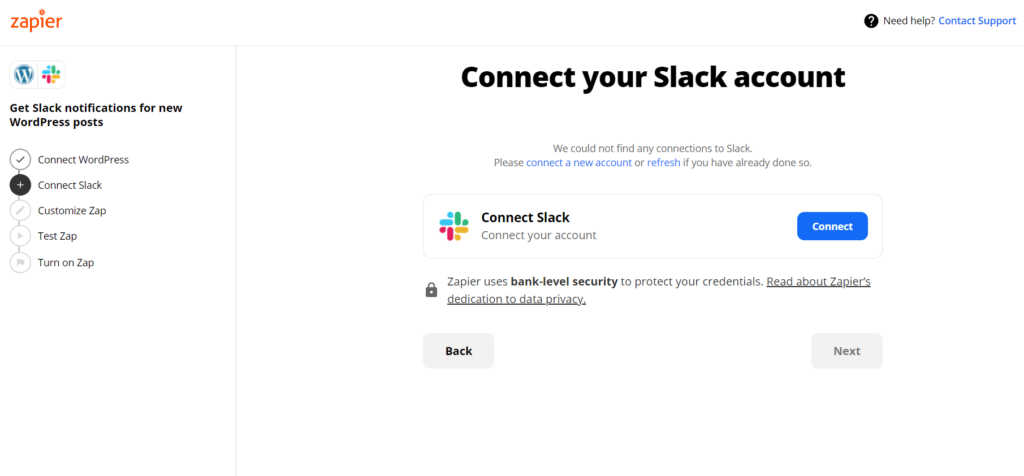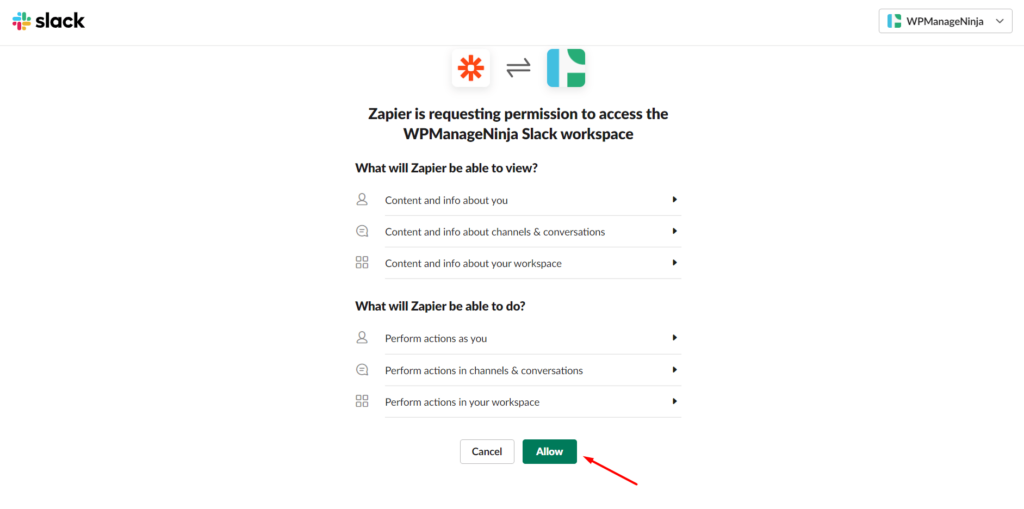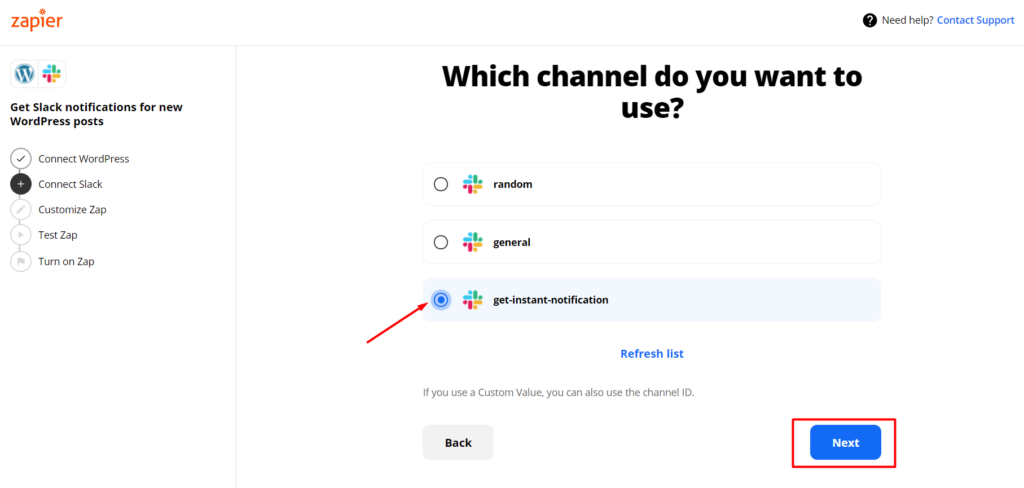 Now map fields from WordPress into Slack as you like and click on Next to test Zap.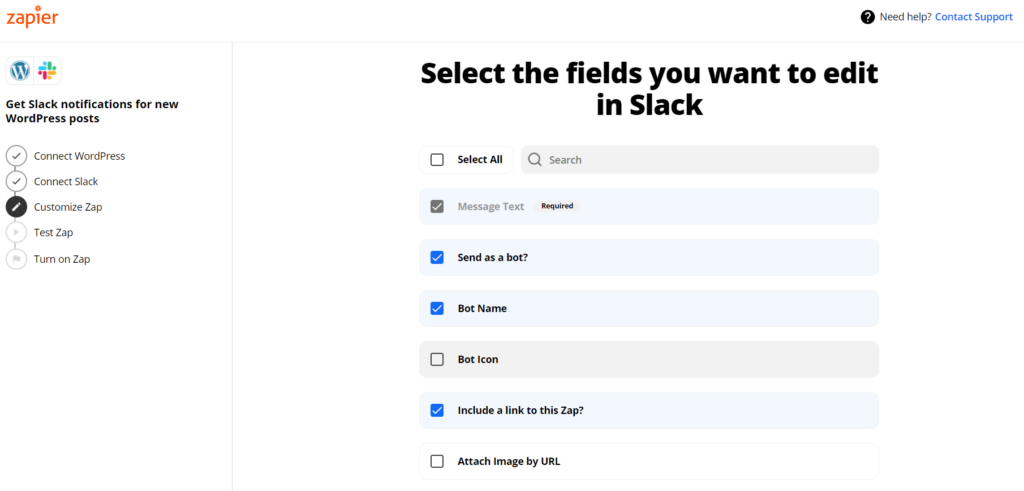 Finally, turn on Zap to get instant notification from WordPress.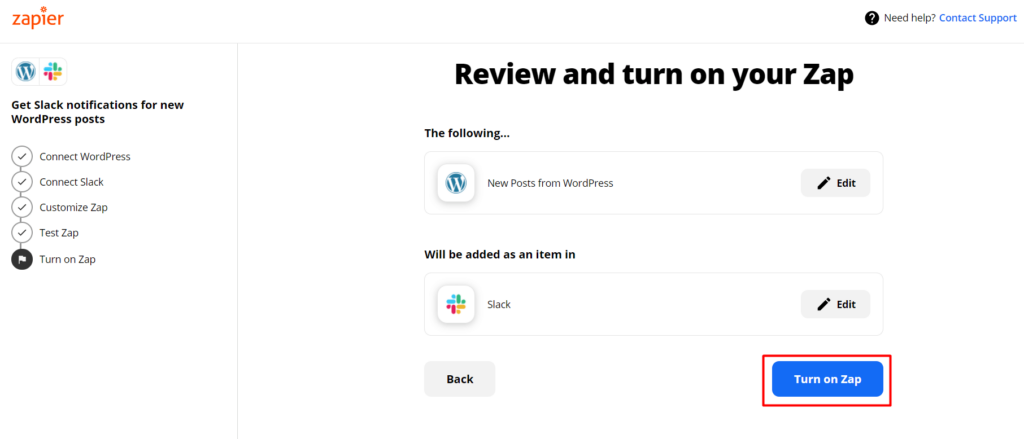 Final comment
If you aren't aware of the problem, you stand zero chance to solve it. If you connect to Slack to get instant notification from WordPress, you will be updated about your site 24/7. This gives you the best possible chance to address a problem before your visitors even notice. Moreover, to nurture your perspectives to notch up your business goal, you need to count on every subscription.
That's it, now you know how to connect to Slack to get instant notifications from WordPress. So no need to log in every time to your WordPress dashboard to check for updates. If you have any queries, comment below. Furthermore, our social media channels are rich in providing tutorials, news, and updates on Fluent Forms. Don't forget to visit.
---
Inqiat Ahsan Reza
He loves to play in the arena of WordPress and learn new things every day. Whenever he's not writing, he's playing billiard or spending quality time with his family.