Dominate Email Marketing with 11 Email List Building Strategies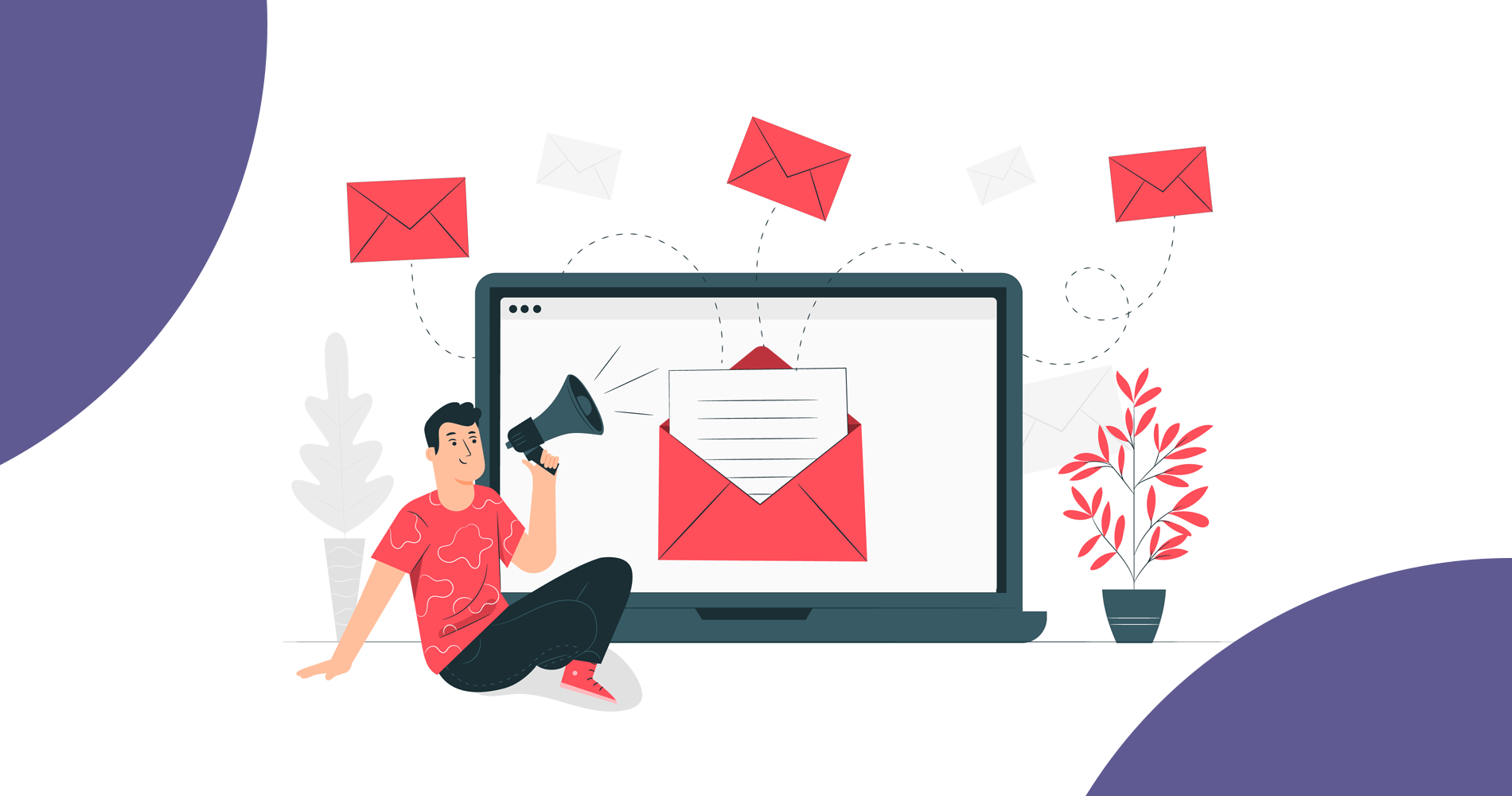 Email list building is a crucial part of email marketing, and it has success-proof benefits for creating a loyal customer base. To learn all about it, let's get started.
Customer acquisition is a challenging part of online marketing. Do you know that acquiring a new customer costs five times more than holding up your current customers? Similarly, if you can raise customer retention by 5%, your profits can be increased between 25% and 95%.
However, you'll think about customer retention after you can successfully have new customers onboard. Starting with content quality, subscribing to your email list, and finally responding to your emails – the journey of a loyal customer takes time.
Fluent Forms is the most beginner-friendly form builder. Download now and start crafting beautiful forms FREE!!!
Among all marketing tricks and methods, email list building is a powerful way. By growing the list, you can implement it further in email marketing for business promotion and helping customers by providing essential information.
In this post, I'll talk about a few excellent strategies for increasing subscribers that you can utilize to generate traffic and attain more conversions.
What is the email list building?
Email list building can be defined as collecting email addresses of potential customers via the lead generation process. This process may be a campaign, a sidebar subscription form, or a sticky form. A particularly sought-out email list also reflects that those listed persons are interested in your business. Hence, you can consider them your trusted partners and nurture them to attain loyalty.
Benefits of list building
Email list building is one of the early steps for creating a big loyal customer base. When you've got a list, you can contact these people back and forth and get them into your trusted circle.
It's proven that email marketing directly impacts increasing sales and profits. Every new campaign brings some additional sales on top of your regular gains.
If you offer exclusive deals only for your subscribers, they'll feel special and try to grab them. Also, you can let them know if you have announced anything new so that they don't miss it.
Every new email creates a good prospect for more traffic and extra conversion. This opportunity is not only for sellers, but bloggers can earn a significant amount of traffic in these ways.
Sometimes, you can ask for feedback from your users. They'll love it as you're respecting their opinion. More importantly, you can hear some good advice regarding your websites or service.
Not always, you can leverage email list building for extending your business. If you're famous for a particular venture and want to launch an additional service, you can let your subscriber know about it.
Proven email list-building strategy
Let's get through all the awesome ideas for growing your email list. Pick a few for starting out or mix up the ones you think can be beneficial for your business.
Nothing above and beyond phenomenal content
It all starts with content. Content that adds value to your reader's life makes them think about it and inspire them to come back again. Once you can acquire people's trust, you have no choice but to go forward with confidence. See how the best content is organized, how you can stand out, and what your users are looking for.
Segmentation will help you big time
One-size-fits-all doesn't work very well in email marketing. If you have already got some subscribers, organize them with their common traits. Almost every email marketing service provides help with segmentation. When sending emails, make sure you're choosing the right groups. The click-through rate increases when people get an email that matches their interests.
Offer something valuable as a bonus
Everyone loves a bonus in any format. Give users the good things but keep the best stuff for subscribers. Engage them with free and more generalized content first and evoke their interest in getting advanced tips. Here you can ask for a subscription in order to gain access to the hidden store. Design a beautiful landing page where customers can learn the details about your offers.
Create fresh, lead-generation content
Not all content is meant to generate leads. That's why you should craft some pieces carefully for encouraging subscribers. Let's say I'm looking for a tutorial on cold emails, and I find a site where a lot of blog posts covered that topic. I might subscribe to that site to get updates from their blogs, as it will be difficult to grasp all at once. Another significant point is making fresh content. When people see content appearing from two or four years earlier on the search engine, they will give priority to the fresh ones.
Add a sign-up button on your Facebook pages
You can leverage social media for list building. There are tons of ways to turn your social media fans into loyal customers, from spending money on advertising to promoting landing pages with attractive offers. As Facebook is the biggest social platform out, you should go for it all the way possible. A simple step can be adding a sign-up button to replace the like button. Include the link of your landing page to this button, and when people click on that, they will be redirected to that page.
Arrange webinars once in a while
Webinars are a great way to establish thorough communication with your customers. Offering exciting services, educating about your products, and sharing knowledge – a hundred of things can be done with webinars. If your topic is something valuable, people wouldn't be scared to register with their emails. Share the info via your social media channels and make your fans enthusiastic about the program.
Get your visitors hooked with feedback
Feedback isn't only crucial for quality improvement. It also helps to connect your users and make them express their opinions on your content. Even better, you can tweak it with some offers, like free content or discount. And, when you ask for their feedback, set an option with email submission.
Encourage sharing your emails
If you can make some remarkable content in the first place, you've already achieved trust. Likewise, they'll value your email and tell others how amazing the experience is with your products. Why don't you leverage this trusting base as your lead generation opportunity? Add buttons for sharing the emails with their friends or sharing on social media.
Keep the lead-capturing forms short and simple
People might be visiting your site on the go, which is very probable because of mobile phone usage while traveling somewhere. For that and some other reasons, your forms should be brief. It shouldn't require too much information. If you do otherwise, you're not only intimidating them, but you're going to lose all the prospects. My suggestion: ask only for an email address. Asking for the name is fine since it makes it possible to call them their first names.
Ask blog readers to subscribe
It's legitimate and sensible that you're asking your readers to subscribe to your blog. They have already found your resources valuable, as you have created them with so much care. Moreover, the number of people coming to a particular page proves that it's worth reading, From that point, when you remind them with harmless popups, in-content, or sidebar subscription forms, they don't think it's forceful.
Guest blogging can be a gem
Go for a new audience to expand your reach. And it's not hard anymore. Some people already made some fans and now you're going to get some advantage of it. It's legal, and you will do that with their permission. Sounds exotic? Well, guest blogging is such an effective way of gaining benefits directly with passive action. Guest authors generally get a chance to add up some links to their bio, and you're going to add your landing page where the subscription form is waiting to capture new opportunities.
In the end
If you're doing business online and haven't started with email list building, you're missing all its super benefits. If you're even a little worried about doing this thing, I must say it's easier than you think.
First, you need to place a subscription form which is short and simple. Use a WordPress form plugin to create beautiful forms. After making a good collection of email lists, get started with an email service provider, and export your lists.