Effective Event Marketing Checklist for Beginners
Prema Anjum
. October 29, 2020
. 12 minutes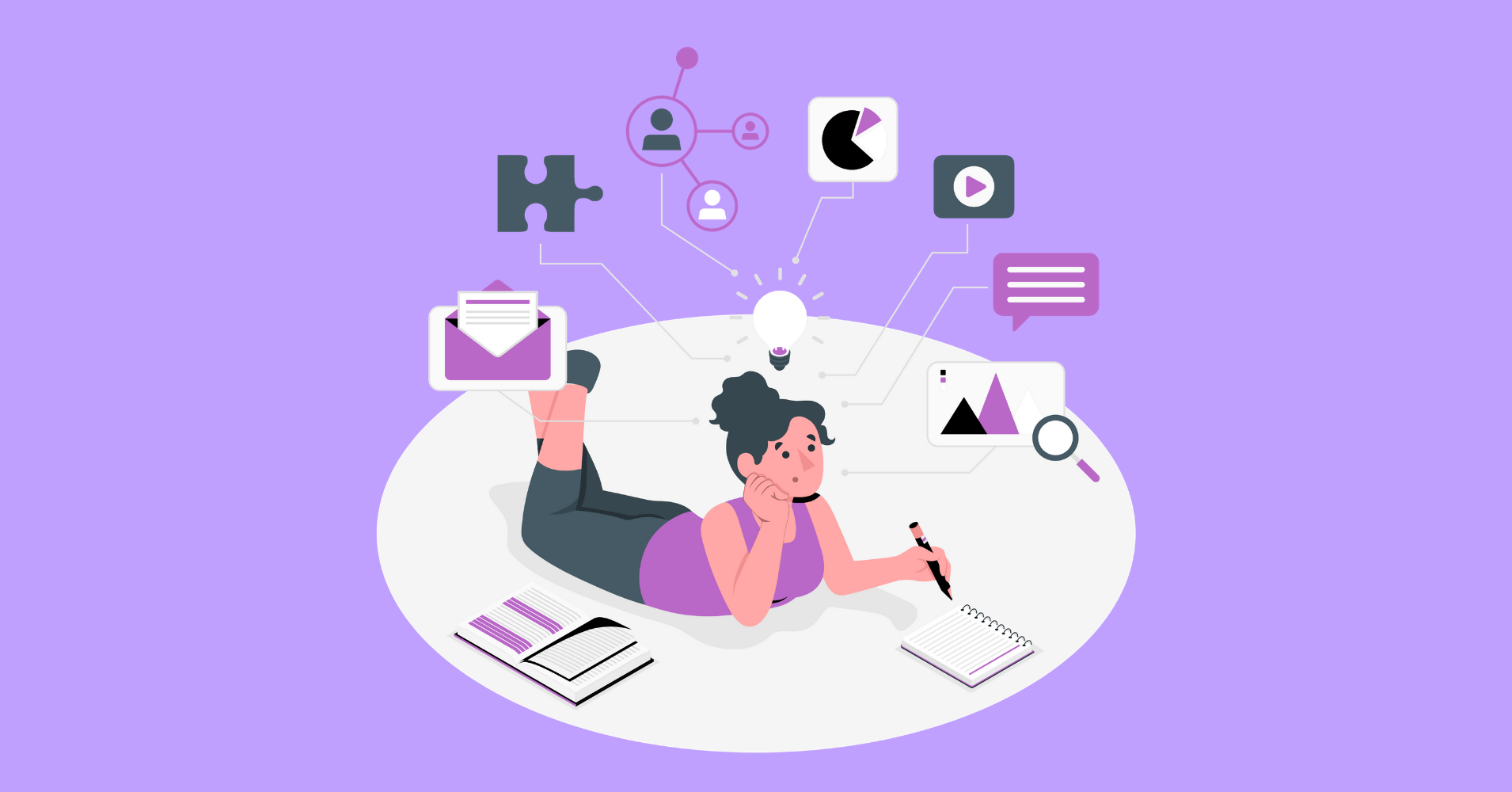 If no one has heard about your event, it can't actually be called an event. Having a conference room, an exhibition hall, a fundraising place, and happy attendees are some important facts for the event planning business. But it takes a lot of work to make an event successful. Managing a fruitful event takes slick crafting that gets attendees. Clearly, to sell tickets, you have to be armed with a proper event marketing checklist to promote your event effectively to reach the target audience.
Each of the stages on the checklist is to be made up of a variety of different tasks. That is why you need to plan everything and make the strategy straightforward before opening up the event. In this article, you will know how to craft your event marketing checklist fruitfully. But before getting into the central part, let's know some basic things about event marketing.
Fluent Forms is the most beginner-friendly form builder. Download now and start crafting beautiful forms FREE!!!
What is event marketing?
Event marketing is the promotion of a product, service, or brand by interacting with the targeted people. There are various types of event marketing, and each of them can be addressed for the specific goals of marketers.
Basically, event marketing is organized by marketers to build a strong relationship with customers and prospects. It can also be considered as the process of educating potential buyers about the brand. Even nowadays, event marketing includes digital events, such as live stream workshops or webinars.
Now, you must be thinking about why event marketing is so important. Let's see.
Benefits of event marketing
Event marketing is an important marketing medium for B2B and B2C. According to a report, event marketing is the most powerful single marketing medium for gaining business goals. Other findings from the report are:
Among the years 2017 to 2018, companies have arranged more than 20 events per year.
Most of the company leaders are concerned about their event strategies, whereas the event's success is uncertain, which depends on the event teams to prove ROI.
The most successful business is depending on a good amount of spending in the marketing sector.
So events and the marketing of the events can be incredibly beneficial for any business. There are several reasons why they can be helpful for the business. Here are some:
Events can help to make a deeper connection with the customers.
They also help you build a loyal community centering on your brand, where you can get some regular people for your products.
Events are the best way to get your target customers' attention.
Using events, you can discover different branding options that can be valuable for your business.
Event marketing also helps to gain leads through your form.
During events, you can get suggestions and questions on the existing products and processes of your company.
Creating an event might look easy. But there are always some critical facts about any successful marketing. So, let's find out the factors of the event marketing plan.
Key elements of event marketing checklist
Depending on the projects you have decided to run for your organization, your event marketing checklist options might vary. However, there are some essential elements that all checklists should have. Let's see what those are.
Goals: Identify the exact reason for your events. Analyze if the marketing strategies for the event will go well. You need to understand the behavior of your users for arranging your event marketing list.
Personas: Next, find out the different activities that can attract individuals in unexpected ways. Arrange your target personas' profiles and align the activities with the real audience in the checklist of your event marketing planning.
Agendas: Plan the main points based on the organization's current phase and the objectives you want to achieve at this stage. A detailed schedule of the program can help to track the progress more effectively.
Benchmarks: Last but not least, outline the measurements that will be taken at each period so that you can assess the performance of your event marketing. From email registrations to videos, select the criteria that will enhance the vision for each activity.
There are frequent event marketing strategies that can help guide you while you are making a plan. So, let's see what those are.
Quick tips for event marketing checklist
An event marketing checklist is all about increasing awareness of your event. It would be best if you directed potential participants into your marketing funnel to inform them that they start the journey towards buying the event ticket. On the other hand, for those who are already aware of your event, you have to encourage them to purchase. Here are some points you can follow to make a successful event marketing checklist.
Start blogging
The first step in your event marketing checklist online can be started by telling people why you are organizing it. You can prepare a mission statement for the event plan. For this, you have to be sure why you are arranging the event. To do so, you can start writing blog posts on your website. Blogging is incredibly important to get the targeted audience of any website or for any event.
When people will enter your website and see that you are organizing a fantastic event, they will likely show interest in the event. As a result, you will get some new clients for your business. Also, your existing customers will find you or your business more reliable. If anyone likes the event page, they might share the page with others, and you can get some more attendees for your event.
Make the event page
The next step is to create an event page and make it live to catch people's interest. Add this page even if all the details are not finalized yet. Pre-event pages can help you to drive people, and build up the SEO control in Google. Additionally, people will decide to sign up for your event by seeing your page online. A great event page can do much for selling tickets and drive visitors into the attendees.
Apply social media marketing
To create the early momentum of your event promotion, get into social media, build a community, and spread the mission you are taking up. Don't forget the massive range and variance of social media. Nowadays, Facebook, Twitter, and Linkedin are the most used platforms for marketing events. But you can also consider Instagram, Snapchat, Pinterest, YouTube, Tumblr, Quora, and many other social sites.
Create digital forms
Once you have confirmed the pre-planning stages such as, choosing the date, selecting the venue, and setting the budget, you have to send invitations to people to know how many people are attending the event. The easiest way to do this is to make an online registration process so that attendees can submit their details easily.
Cast entirely customizable invitations for your event marketing to allow your people to register online. In that way, guests can also interact with other visitors on your form and leave positive comments about your event. This is an excellent method of creating an enjoyable atmosphere for your guests even before the event.
Give early bird discounts
When you have done all the initial launching activities for your event, you'll need to give more reasons that will encourage people to register. This is where you can apply the "early bird discount." Early bird discounts increase your ticket sales as the event is coming closer. It can be done several times. You can continue your other marketing activities to build up people's interest and get them before the discounts' expiry.
Start email campaigns
The email campaign is the most effective tactic by event organizers nowadays. So, there is no doubt that emails can increase ticket sales too. With the other marketing activities, now it is high time you sent your first email to the attendees, including those who already pre-registered. You can make some email templates to send regular updates of your event in a specific time interval. There are so many tools in the market to do email campaigns, such as FluentCRM, Mailchimp, mailer lite, etc. Consequently, your new or exciting visitors will find you or your event more authentic.

Marketing automation for WordPress
Get FluentCRM Now
If you haven't chosen any email marketing tool yet, check out FluentCRM. This WordPress plugin turns your dashboard into an email marketing platform so that you can not only send email campaigns but also automate email marketing workflows!
Partner outreach
Event partnerships are necessary for a successful event. So it would help if you started finding out your potential collaborators for the specific event. Before your event is launched, you should search for complimentary brands and media partners. This way, you can spread the word about the event more through them from the beginning.
Guest posts
You have to find new audiences for your website to get more potential attendees. So, you can start guest posting and contributing some pieces on leadership that people will want to share. Not to mention that it will entirely depend on your event. For example, for conferences or B2B events, the posts can be straightforward, such as industry reports or combined tips from top speakers of the event.
But in case of any customer event, it might not be necessary. In that case, you can use infographics, some visual assets like gifs, or any fascinating news about the event trend, podcasts that catch people's attention.
Paid promotion
You can put cash behind your campaign, whether it's social media advertising or Google Adwords. Spend just a couple of weeks or at the time before early birds offer on this. These paid marketing help you to reach more audiences for your event. Besides, you can concentrate on your other free marketing events from the checklist to enjoy maximum reach and impact.
Get referrals from previous attendees
Organizers often fail to add this rather important point in the event marketing checklist. They often focus on bringing the new attendees and forget that they already have a network of potential audiences on the list. Try to encourage your existing crowd to promote the event on your behalf. Word of mouth is considered as one of the best and effective marketing tactics. Sometimes you can even offer them referral fees if they want to work as affiliates of your event.
Make phone calls
Managing a telecast team is quite expensive. Also, it is only useful if you are maintaining a big or long term marketing program. Yet, that doesn't stop you from making the phone calls of your own. If your targeted attendees or pre-registered potentials still haven't bought the ticket, you can call them and ask if you can help them. That way, your sales might not increase that much, but people will hardly ignore your phone call compared to emails or posts. Probably, it seems a time-consuming process for you, but at least you can secure some important attendees in that way.
Get influencers outreach
Nowadays, influencers are working as an effective way to reach the potentials of any product or event. People trust them as they are reviewing products and sharing their honest opinions on the products or events. You can contact them at the beginning of making the event marketing checklist so that they can schedule a time for your business from their pre-planned programs. They will respect the invitation and spread your event to their network to repay your kindness.
Final blast
Now it's time to take your blog posts, social media posts, and emails on the final blast. At the last step of the event marketing checklist, approach your potential attendees directly. It might be on social posts, phone calls, or email campaigns. Be clear about the event and the occasion's goal to the people and convert the long-term process into ticket sales.
This could be revealing some exciting news that people were not aware of. More so, there could be last-minute improvements on the event or some surprise for the guests.
Say thank you
Once you are done with your successful event, you still have to do a little work for your organization's goodwill. This little step will help you with the progress of future events. Show your guests that you care about what they think. Send them emails appreciating them for attending the event. You can even send the same email to the people who did not attend the program to assure them that they are still valuable to you.
Event management needs a lot of work to be done correctly. So, make it easier by preparing a proper event marketing checklist. It will save you time, and the chances of success will also increase.
Conclusion
You might have a fantastic idea for your business or event, but it is wasted if you don't know how to sell it. An event marketing checklist is a plan that makes a bridge between your event and your target audiences.
If you take the suggestions mentioned above to make your event marketing checklist, you will confirm your tickets' maximum sales. Through your event, you will also gain a good number of audiences for your business.
Now, you might need to create a landing page or event registration form for your event. But if you don't know how to make one properly, all your efforts will go in vain. So, you can read our articles about crafting an attractive landing page and fruitful registration form.
---
Prema Anjum
Hello, This is Prema. I work as a digital marketer for Fluent Forms at WPManageNinja. When I am not playing with words, I go to explore nature.