Power Up Email Marketing With ActiveCampaign Integration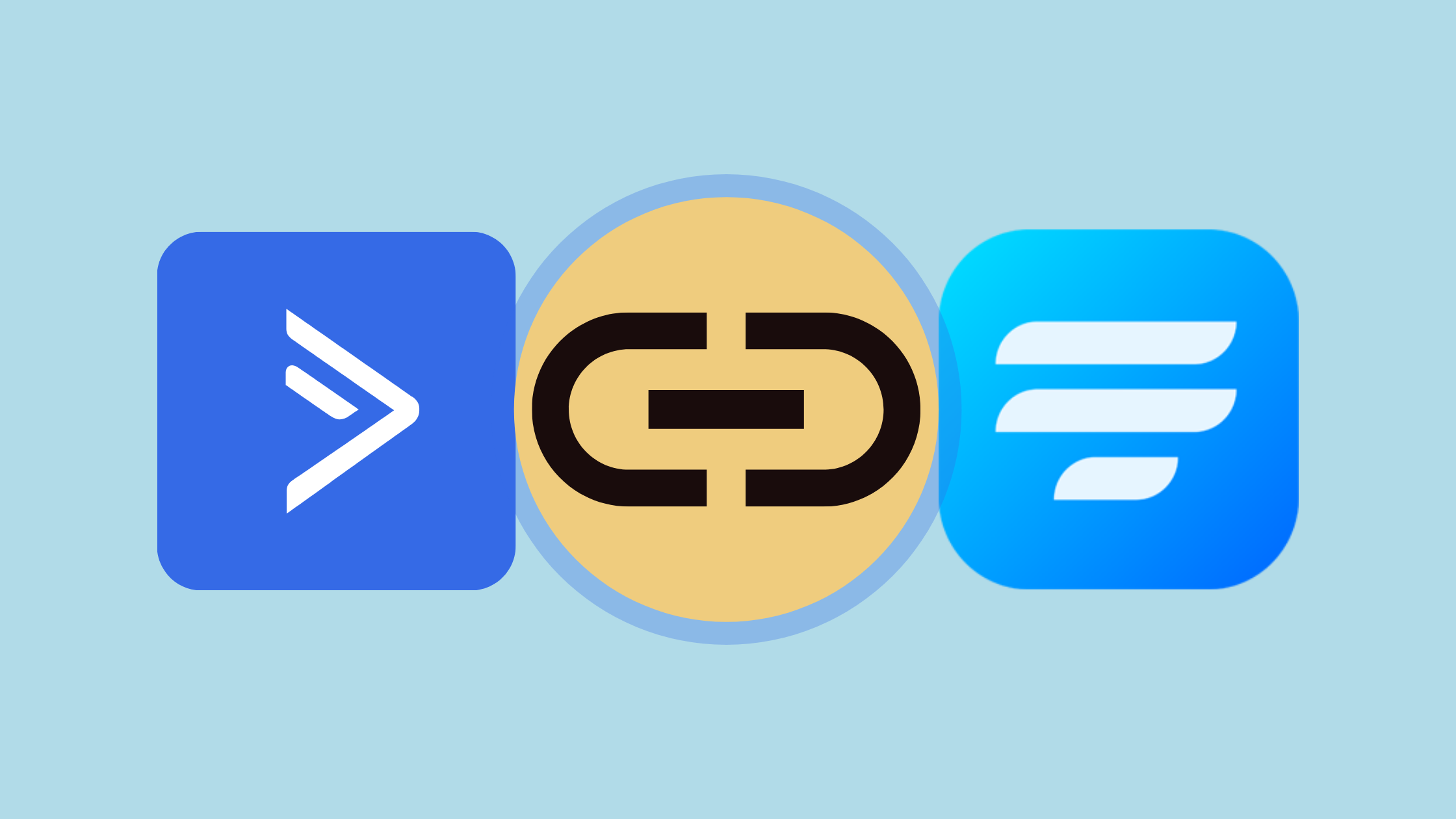 There are many critical aspects of digital marketing. Lead generation and email automation being some of the most crucial ones. Whether you are starting your business or have been here for a while, you are always going to bring in new customers and continue selling products to existing ones.
To make sure your sales follow your expected curve and increase conversion rates, you are going to need the best tools out there. That's where Fluent Forms' ActiveCampaign integration comes in. You can use the swift form builder for lead generation and leverage the contacts.
So how to do that? Let's get started.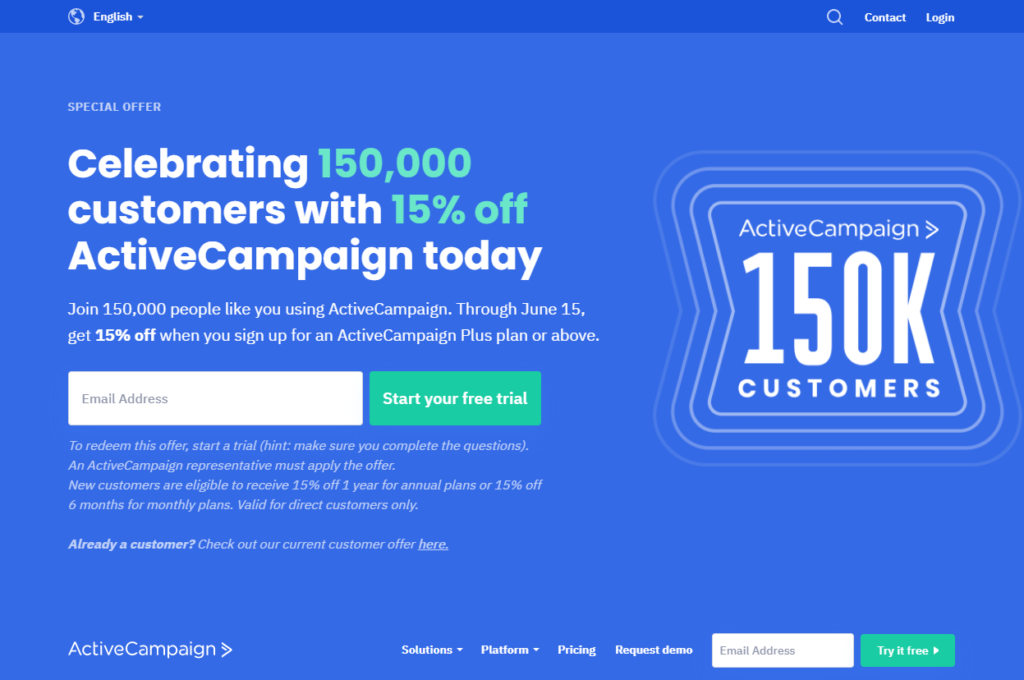 An intelligent answer to all your email automation troubles is ActiveCampaign. Whether you run an eCommerce platform, a B2C company, or a B2B one, it has everything you need to make your customer experience an enjoyable one.
Some of the features that you can get with ActiveCampaign are:
Dynamic content
Segmentation
Contact management
CRM
Lead scoring
Site messaging
Engagement tracking
Advanced reporting etc.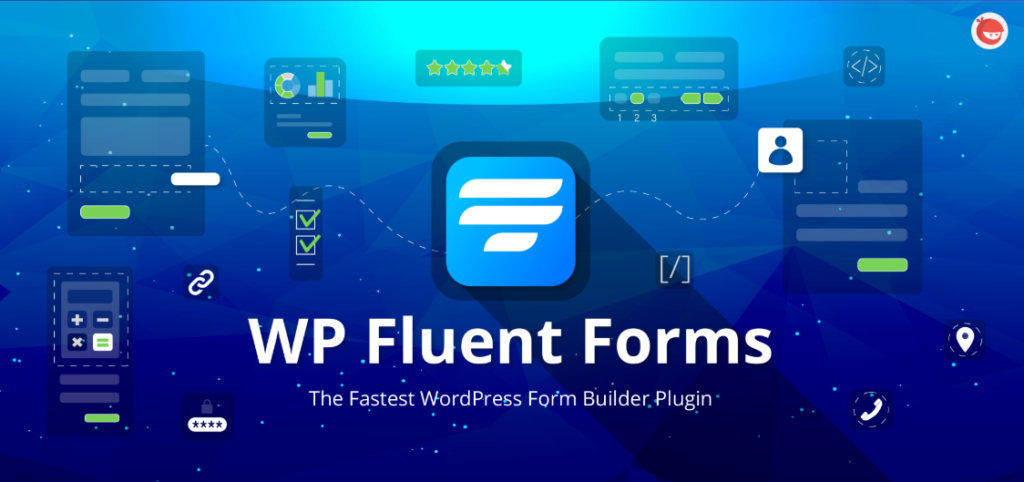 Nothing screams lead generation quite like online forms. And Fluent Forms is just what you need to create WordPress forms effortlessly. This superfast and feature-rich form builder will help you create forms in minutes.
Some of the features that Fluent Forms users enjoy are:
70+ prebuilt form templates
45+ input fields
35+ integrations
Conversational forms
Partial form submission
SMS notification
Repeat fields
Surveys, polls, and quizzes
Form restriction and scheduling
Double-opt in, etc.
How to integrate ActiveCampaign in WordPress
If you are looking for a way to integrate ActiveCampaign into your WordPress, then look no further. Connecting this is really easy. We will use Fluent Forms for demonstration. You can, of course, use any other form builder that provides ActiveCampaign integration. But we can't vouch if it is going to be as effortless.
So let's go.
Step 1: Install Fluent Forms
First and foremost, you need to have Fluent Forms installed. If you already do, skip on to step 2. And for those of you who do not, let's get it done.
Head to the WordPress repository and download Fluent Forms.
Now head to your WordPress dashboard, and locate the plugins section.
Upload the Fluent Forms zip file.
And now install it.
Notice this is a free version of the form builder. So to access the ActiveCampaign integration and many others, you will need to upgrade to a premium license.
Step 2: Enable ActiveCampaign integration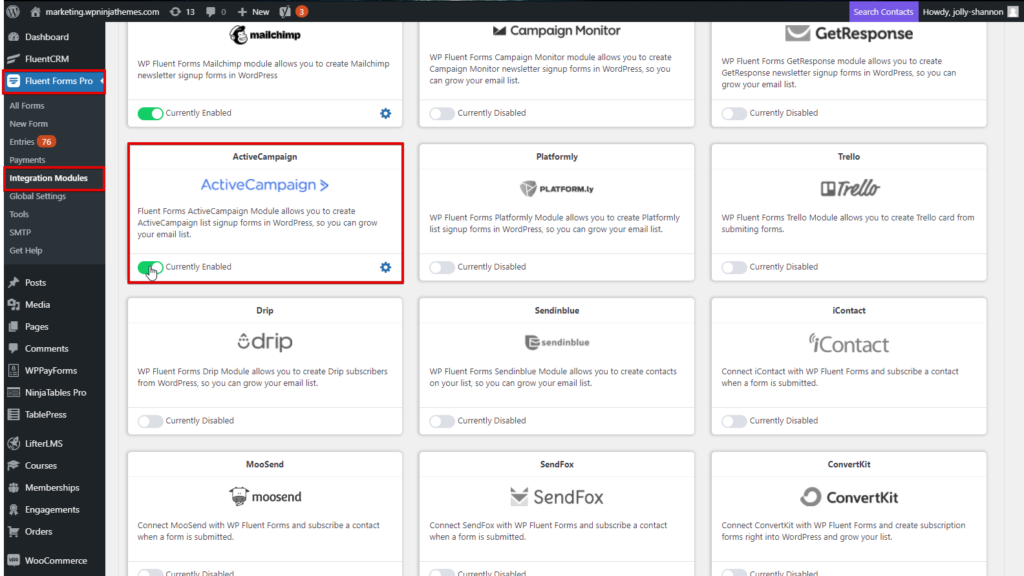 Now that you have installed Fluent Forms go to the Integrations Module from the dashboard. Scroll down to the ActiveCampaign module and toggle it on.
Step 3: Configure ActiveCampaign integration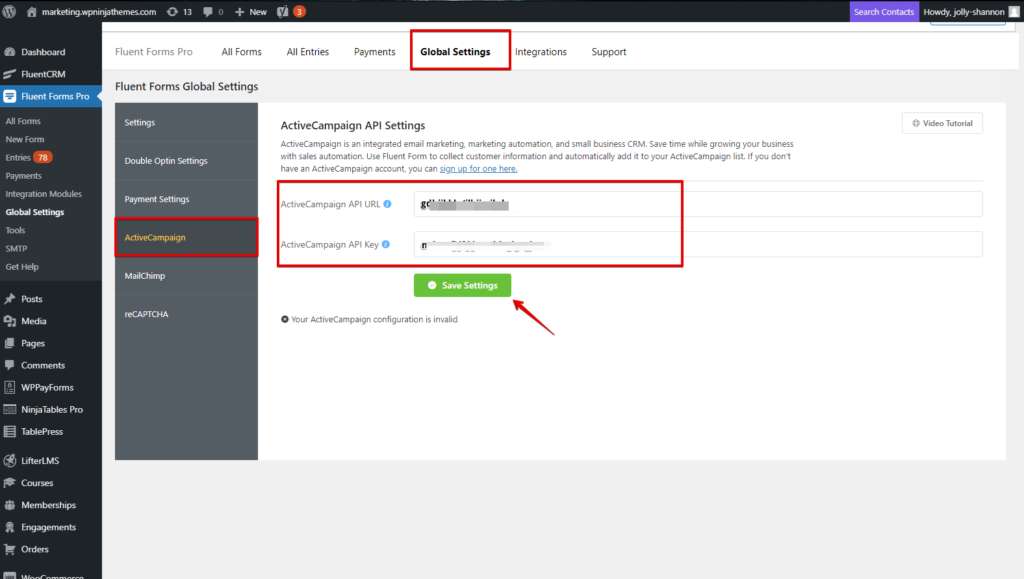 After enabling the ActiveCampaign integration module, it's time to configure it. To do that, click on the settings icon on the bottom-right corner of the module.
You will be asked for an API URL and an API Key. You will get them from your ActiveCampaign account. So log in to your ActiveCampaign account and go to Settings>Developer.
You will notice an API URL and an API Key. Copy them and paste them on Fluent Forms' ActiveCampaign settings tab.
Don't forget to save the settings.
Step 4: Create ActiveCampaign feed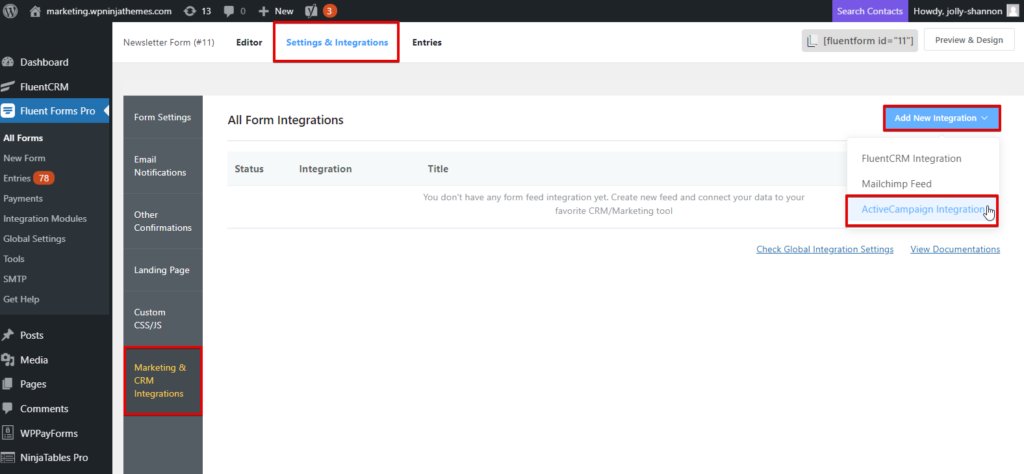 Now open the form you want to work with. Go to the Settings & Integrations and scroll to the Marketing & CRM Integrations from the side menu.
Click on the Create Feed button on the right and select ActiveCampaign from the dropdown menu. Define things like the name and map the fields.
You can also enable Instant Responders and Conditional Logic if needed. Click on Enable ActiveCampaign feed when you are done.
ActiveCampaign integration in a nutshell
See how effortless the whole procedure is? Fluent Forms has more of this magic in store. Just go to this link, and give it a try. And if you don't like it, money back is guaranteed.