Fluent Forms Update 3.6.65: Coupon Code, Telegram Feed, and More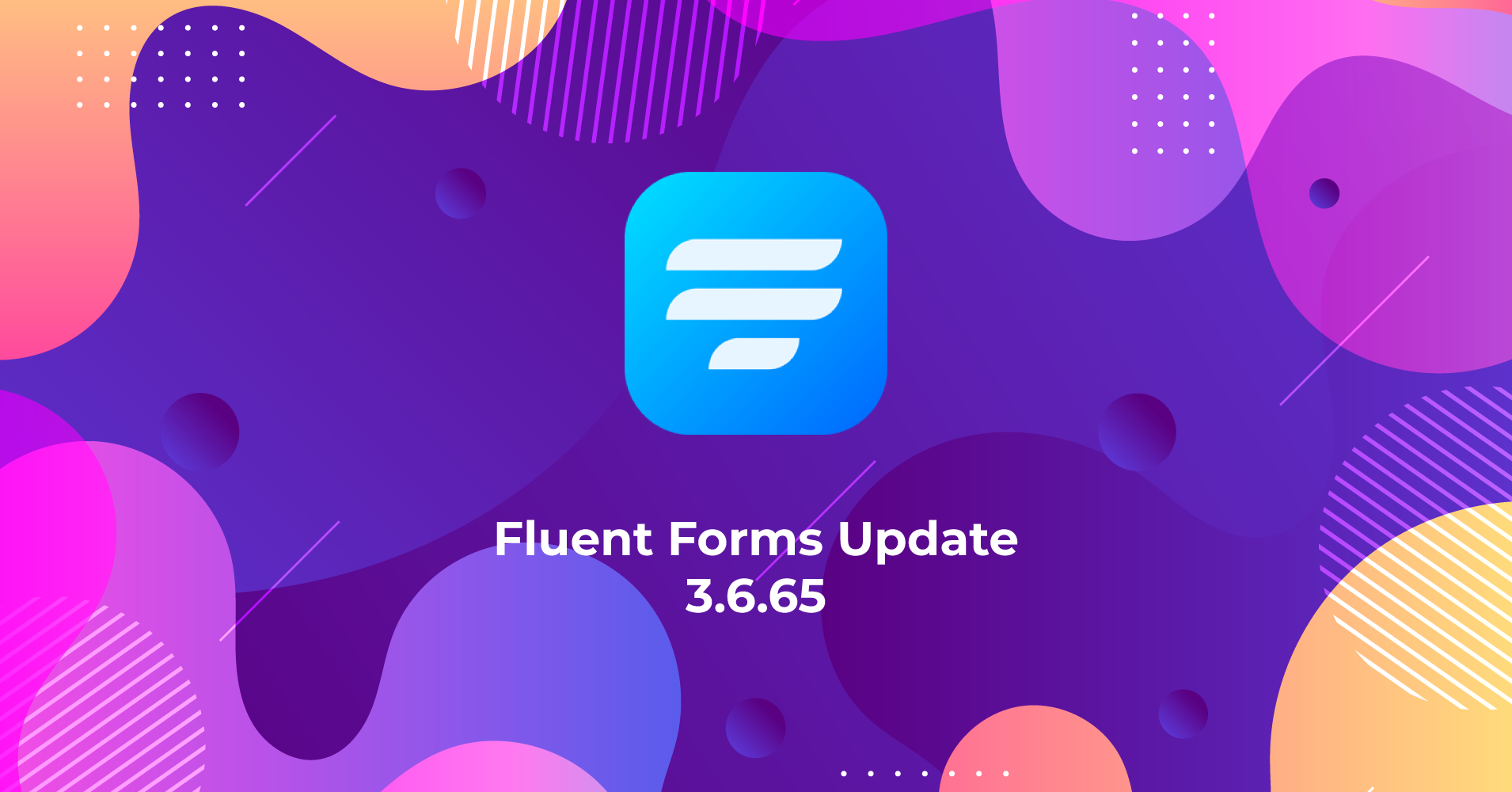 Take your business to a new height with Fluent Forms' freshly released update. One of the most awaited features, coupon, is now ready to roll along with other payment functionalities.
Besides performance and UI improvements, the new version accelerates faster CSS loading and supports PHP 8.0. FluentSMTP and Telegram integrations will help you grow your business to another level.
Let's have a look at what you're getting in the new release:
Apply coupon code to your payment form
Add Multiple Stripe and PayPal account
Replace icon fonts with SVG
Send notifications via Telegram
Shuffle checkable options for survey input
Limit selections for users
UI improvements and faster CSS loading
PHP 8.0 support
Add coupon to boost conversion
Fluent Forms is already powerful with payment integrations that enable users to accept payments for their products and services. Coupon is one of our most asked features, and now you can implement it via order forms.
You can keep the coupon field specific to a form or however you want to utilize it. And, there is no limit for applying coupons — you can add as many of them as you want. Like every other form, conditional logic and other restrictions are also available with coupons.
The fastest tool got even faster
Our plugin has been recognized as the fastest form builder because of the quickest asset loading. In every update, we keep an eye on the performance. SVG icons replaced custom fonts to reduce additional loading.
Get closer to customers with Telegram integration
Telegram is a popular platform for marketing and direct customer engagement. Many companies use Telegram to send the latest news and offers. Fluent Forms integrated this option so that Telegram users can get messages via subscriptions.
Whenever your users submit a new form, you can notify them through the Telegram app. This brilliant solution can replace email notifications and provide you faster user engagement.
Payment got more robust
PayPal and Stripe were already on our arsenal. Users of Fluent Forms can integrate both of these payment gateways to collect payment. Then, some users wanted an option for supporting multiple accounts in a single form. Yes, you can now add more than one PayPal or Stripe.
Performance improvements
Other than the above features, Fluent Forms got better with a bunch of tremendous functionality. For instance, now you can restrict selections. That means you can set a condition on how many selection fields users can choose.
Fluent Forms is an excellent choice for creating polls and quizzes. In this new version, you can shuffle the elements – radio, checkboxes, and select fields. Every user will see a new mix-up that is different from others, and it will work in an automated way.
On the core, Fluent Forms now supports PHP 8.0 and makes the CSS loading time faster. UI enhancement, Elementor widget improvement, and FluentSMTP support are some of the mention-worthy inclusions.
Conclusion
Fluent Forms is now a community of 50k+ active installs, and the number is growing every day. If you never used this fantastic tool, check out the free version from WordPress.org. For more sophisticated features, download the pro at an affordable price.
Subscribe to our YouTube channel, join our Facebook community, and show some love on Twitter and Instagram.