Fluent Forms Version 4.3.12-Get Latest Updates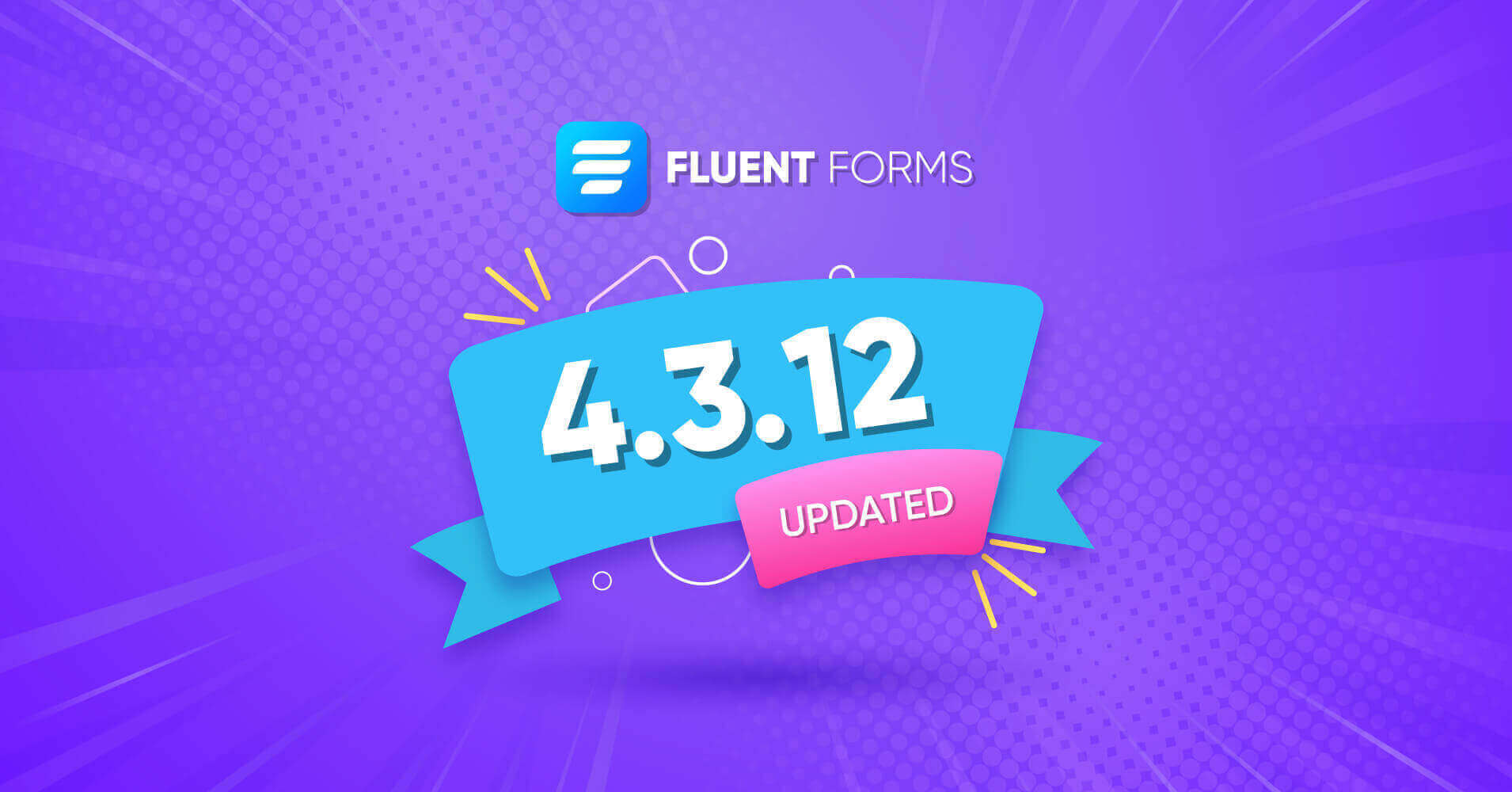 Hello guys, welcome to another release note of Fluent Forms. We're excited to introduce you to this month's latest features and bug improvements.
In this update, we've basically fixed some major bugs and improvements. So, let's check out the faster, smoother Fluent Forms version 4.3.12!
Added manual control for container width
Previously, only the drag and drop option was available to customize the container width, but in this update, you can manually modify the column width from the input customization section.
Resolved step form issue
We've received complaints about the Form Step field that the form's previous session can't be found even after enabling the "resume from the last session" button after the form submission, and the partial entries can't be deleted on a step form field. So, we've resolved both of these problems.
Solved rating field issue
No text was shown after submitting the rating for a specific question earlier. But from now on, you can show your users a required or not required option, and a message that the admin panel received the feedback on the rating is available.
Fixes quiz module randomize issue
We've updated this release's quiz module option to be more robust. Previously, all the input fields were available for the randomized system. But now, only quiz-related fields can be manually selected from the question randomized option.
Moreover, the "upgrade to the pro" button for the quiz module was not available in the integration section of the free tool. In this update, we've fixed that issue too.
Improves Conversational Forms Captcha
Earlier, users couldn't see the Captcha option on a conversational form if they didn't click over it or manually look for it after the field was added to the form. This issue has also been resolved in Fluent Forms version 4.3.12.
What's more?! Here are some other bugs and improvements on both the free and free versions.
Free
– Improves PHP 8 compatibility
– Improves field deletion UX
– Fixes Global Default settings not being applied
– Fixes form submission search for accented characters
– Fixes Captcha Label placement
– Fixes http_referer shortcode
– Fixes URL field issue
– Fixes additional shortcode Entry Count
– Fixes Conversational form auto validation message issue
– Fixes Conversational form long "Custom HTML Field" issue
Pro
– Improves translation for receipt page
– Fixes Resend email notification custom recipient bug
– Fixes pending payment entry count of additional shortcode
– Fixes BuddyBoss nickname issue
– Fixes Zoho CRM: Customized Lead Status Issue
– Fixes Rich Text input not working in modal
– Fixes popup issue for Elementor with conversational form
– Fixes user update password issue
– Fixes the image upload button issue
– Fixes Conversational form Phone field country code issue
– Fixes Rating field option editing bug
– Fixes Conversational form payment bug
– Fixes iPhone image upload issue conversational form
– Fixes Step form issue with submit button
Wrap up!
That's it! Have fun with the latest improvements, and make forms with Fluent Forms smoothly. Follow us on Facebook, Twitter, Instagram, and YouTube to get tutorials on our features and more updates.