15 Best WordPress Contact Form Builder Plugins for Your Online Business
Communication is vital for any business to take it to the next level because it's a wonderful way to interact with customers directly. So, if you are continuing with a website, you will need many essential components for it. One of them is a contact form. Even if you are running a blog or corporate website, you must keep a contact form on your site. And to create a form on the website, you will need perfect form builder plugins.
There are a ton of form builder plugins in WordPress. But, how would you know which one is ideal for you? Well, a quality tool will have an adequate design, a good user experience, and a few fields that are easy for users to fill in. So, keeping these things in mind, I wrote this article to help you in picking the right form builder for your site.
But before moving into the main part, let's see how you would know a contact form plugin is best.
Fluent Forms is the most beginner-friendly form builder. Download now and start crafting beautiful forms FREE!!!
What makes a form builder plugin best?
Not all contact form builders are providing the same design. Service from the plugins may differ in terms of the need of the user. As an example, an eCommerce marketer may need to generate registration forms, payment forms, sign-up form, etc. However, non-profit organizations might want to create custom donation forms to collect online funds. So, you need to understand which hookup is suitable for your trade.

Here are some characteristics you need to look for in an online form plugin.

Attributes: A standard form builder plugin lets you make any type of contact form, such as a payment form, event registration form, subscription form, and so on.
Easy to use: A natural user interface makes designing an online form more accessible. Although you are not a technical expert, you can generate a form with a better port.
Mobile-friendly: All of the forms you are establishing with your best plugin, must be 100% responsive to all devices.
Price: You also have to look for plugins that are worthy investments in the long run.
Proper documentation: The documentation of the plugin has to be very clear that people can easily understand its features by reading it.
Support team: Look for a plugin that is built by well-known developers and provides outstanding customer service.
Once you check if these qualities are available in a form builder tool, you can select that for your site without any hesitation. Now, let's see which form builder plugins are best for creating your online form in 2020.
Best form builder plugins
Among the plenty of WordPress form builder plugins, I have tried to list 15 best plugins.
Now, let's see a detailed discussion of the above-mentioned plugins.
Fluent Forms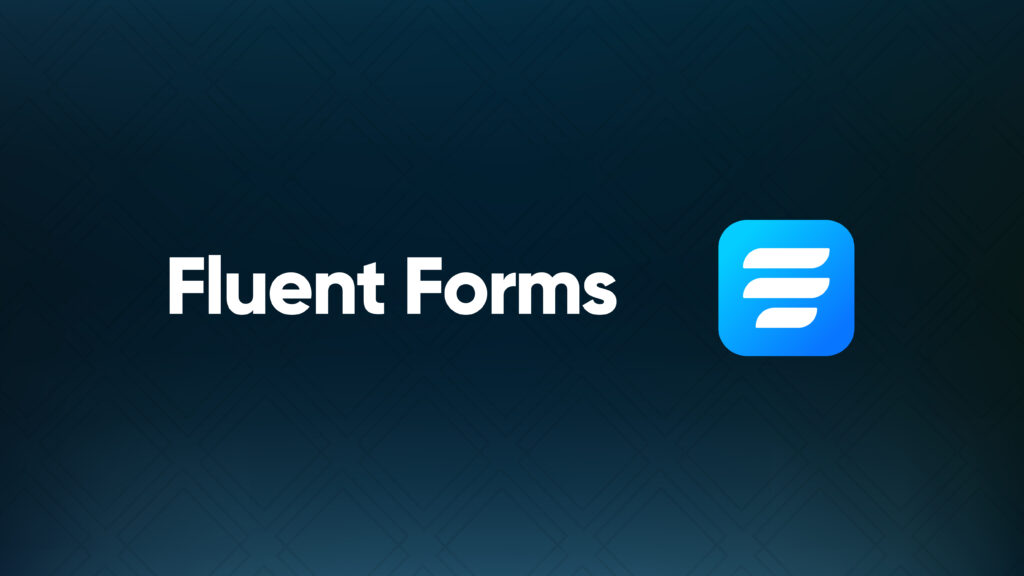 Fluent Forms is one of the most powerful WordPress form builder plugins. You can install the plugin for free from the WordPress directory. It comes with a smart interaction with the users. The drag and drop feature of the plugin makes it more beneficial and interactive. Also, you can customize your form to your style because the plugin gives you that freedom. Moreover, Fluent Forms is also GDPR friendly so that you can ensure the privacy of your users.

Moreover, Fluent Forms comes with 60+ pre-built templates. You will quickly understand the function of the plugin because its interface is amicable. This form builder plugin allows you to create many more forms rather than a contact form.

Additionally, Fluent Forms Pro is integrated with so many addons like Zapier, Active Campaign, CampaignMonitor, ConstantContact, Trello, Hubspot, iContact, SendinBlue, etc. In version, 3.0.0 they have added the most exciting features that no other form plugins cater to. And that is a data visualization tool. Using this tool, you can analyze your data, analyze data by utilizing a pie chart, bar chart, or tabular view. Key features of the plugin are:
Features
Easy interface
Drag and drop option included
Conditional logic and confirmation message
Transformable templates
Advanced calculation
Form submission can be restricted and scheduled
33+ input fields added
60+ pre-built templates
35+ integrations of third-parties
Notification by SMS
File and image uploads facility
Custom HTML block
Multi-page form functionality
GDPR friendly
Supports reCAPTCHA
Pricing
You can get the free version from WordPress. Fluent Forms also comes with a reasonable pricing policy that anyone can afford. The pricing of the plugin starts at $59 which is the cheapest in terms of the market and long feature list.

Ninja Forms
Ninja Forms is a flexible and straightforward web form builder. The plugin is user-friendly for beginners and also for all types of users. Ninja Forms provides more dynamic functionality, which makes the form adaptable than other forms. By default, Ninja Forms doesn't support conditional logic, but you can add necessary fields by using add-ons. The plugin supports you in customizing your fields as you want. Ninja Forms is also a GDPR compliance form in WordPress. Pre-built templates for different purposes are also available in Ninja Forms. Here are some basic features of the plugin:
Features
40+ add-ons supported.
27+ types of field.
16+ languages translated.
Multi-segment forms.
Upload files in any format.
Smart layout and style.
Easy payment method.
Spam protection.
Endless form submissions.
Ninja Forms allows you to customize functionalities steadily with these significant features. Varieties of extensions in this form builder make things easier for you.
Pricing
You can get the plugin-free from wordpress.org. But you can get 40 more extensions starting from $29-$129 separately. Committed bundle pricing ranging from $99-$499.
WPForms
WPForms is a strong competitor for other front-runner form builder plugins. It is a beginner-friendly form with drag and drops feature. You can personalize your forms as you want for several purposes, as this form has the maximum customizing facilities with pre-built templates.

This contact form plugin also lets you track all of your potential clients from a specific location. More so, with WPForms, you will be able to track the conversion rate of your website. Users can work on different use cases and other templates flawlessly with WPForms. Some core features of this plugin are:
Features
Pre-built form templates
Forms can embed anywhere
Implement conditional logic
System for entry management
Files can upload from the frontend
Pricing
The free version of the plugin is available on WordPress.org. Pro-versions are coming as a yearly basis for basic, plus, pro, and elite variants. They cost $79, $199, $399, and $599 individually.
Gravity Forms
Gravity Forms is another secure form builder plugin. People from all over the world are loving it because of its unique form creating, and designing features. This user-friendly plugin is highly useful for making any kind of form. Using its boundless conditional logic will support you to add endless entries to your form.

The best function of the plugin is the file uploads in a multi-step column. Gravity Forms also supports documentation, FAQ page, language translation, full ticketing system, and more additional resources. Moreover, it also permits you to add the other functionalities in your form.

You can design a form with submitted data on your website by using post fields. Gravity Forms makes it easier for you to store your submitted data on your WordPress website very quickly. Even, the plugin also lets you configure the data transportation facility. Main features of the plugin are:
Features
39 form input field.
Easily design highly customizable forms.
Create email notification easily.
Zapier integrated software.
Support essential conditional logic.
Drag and drop form builder.
Multi-page form.
However, the plugin is a little perplexing for beginners, but in the end, you will find a sound output.
Pricing
Gravity Forms doesn't have any free version. You have to buy the plugin as basic, pro or elite license. Basic license costs $59 per year. Market value for pro and elite version are $159, and $259.
Contact Form 7
Contact Form 7 is a fantastic contact form that is crazily popular in the WordPress community. The plugin is free of cost. This contact form builder is prior to the other form builder plugins in the market. Contact Form 7 is the more authentic and robust plugin for creating a basic form. Moreover, being a free plugin, it also comes up with documentation, an FAQ section, and an excellent support team for users.

Furthermore, Contact Form 7 provides all of the features that are required to create pure forms. For creating a dynamic form, you can use different types of input fields. Some essential features of the plugin are:
Features
Easy to use and simple to look.
The plugin supports many extra add-ons to upgrade its performance.
Proper documentation.
Some additional plugins like Akismet and CAPTCHA spam filtering, are also supported by this plugin.
Customizable default messages.
You can easily set the mail settings.
A lot of free add-ons are available
These are some standard features of Contact Form 7. This plugin is an excellent experience for its users and gives a simple solution for building a contact form on the web.
Pricing
This plugin is free of cost, which makes it more exclusive than other form builder plugins in the market.
Formidable Forms
Formidable Forms is an excellent choice for making your form more dynamic and feature-rich.
The plugin allows you to create poll and survey forms, contact forms, lead generation forms, and any other contact forms for your website.

Formidable Forms is also a GDPR-friendly plugin that allows you to create a form that is suitable for GDPR compliance. However, the premium version of the plugin comes with only seven input fields, but you can get 15 more fields in the pro version of the form builder plugin.

You can merge the additional add-ons to expand the functionality of the plugin. Some main features of the plugin are:
Features
Drag and drop set up.
Every user can get endless email notifications.
Import and export facility.
Integrates with reCAPTCHA for spam protection.
Excellent style editor for improving the CSS of the form.
17+ add-ons, such as Mailchimp, Stripe, PayPal, WooCommerce, Zapier, AWeber, and so on.
These are some crucial features the plugin is providing to its users. You can also use it only for lead generation purposes.
Pricing
The free version of the plugin is available on WordPress.org. If you want to use the advanced add-ons and integrations, then you can move on to the paid version, which is designed as, a basic, business, and elite version. You will get the variants at $149, $299, and $599 respectively per year.
Form Maker by 10Web
Form Maker by 10web is one of the robust form builder plugins in the WordPress directory. The plugin is user-friendly and highly customizable. So, you can quickly generate any kind of form for different usage. You can also create forms from simple to complex types.

This form builder plugin allows you to style your form in a split-up way. Using Form Maker also permits you to add different colors, themes, dimensions, and fonts to your contact form. The pre-installed form layout makes the process of creating the form more enjoyable. The plugin is a good addition to any kind of flawless website. The essential features of the plugin are:
Features
Different types of pre-installed sample forms.
10+ input fields.
Seven field types added.
41 form design editable themes.
Customized HTML editor.
API integration with Google map.
Facilities for the IP block.
Option for a page break.
Support multi add-ons.
PayPal integration.
Shows tax percentage with PayPal.
These features of the plugin enable its users to build any kind of form on their website.
Pricing
This form builder is available on WordPress.org for free of cost. But the pro version is known as basic, standard, and advanced. The basic variant is available at $45 for 6 months. Standard and advanced versions are costing $70 and $90 respectively.
weForms
weForms launched in the market in the latter part of 2017. Being new in the market, it has already proved itself the fast and straightforward contact form builder for WordPress. This plugin is also well-known for providing the maximum number of premium features to its free version compare to other form builders. You can use the free version happily on your website, as it is full of features.

The plugin is capable of quickly generating any kind of form, such as contact forms, lead generation forms, event registration forms, and so on. It has a massive range of pre-defined customizable form templates for various purposes. You can easily create a pre-customized form with just a single click.

Additionally, weForms provides an easy-to-manage user interface, that allows designing any types of form more quickly. You would love to create forms for your website with weForms, as it is providing custom fields for a hassle-free form-making procedure. Now, let's see the features of the plugin below:
Features
Drag and drop builder.
Completely responsive forms.
Import and export option.
Customizable email notification.
Enabled reCAPTCHA.
Custom URL.
Synchronization of email data.
Multi-step forms.
Restrictions and scheduling of entries.
SMS notifications.
weForms is becoming abundant in growth and popularity day by day for its amazing features.
Pricing
weForms comes up with both free and pro versions. Pro version pricing starts with $39-$399 yearly for personal, professional, business, and developer users. Among that, the business part is more popular, which comes at $149 every year.
Caldera Forms
Caldera Forms is a drag-and-drop reactive form builder plugin on WordPress. The plugin comes with features that can guide you through setting up a form quickly. The drag-and-drop option of the form is straightforward that allows you to generate an advanced form smoothly and add elements to your form hassle-free. This contact form builder is so responsive that you don't need to do any leg work.

Calders Forms also offers many add-ons to help you in producing more advanced forms. Email marketing integrations, and payment process features are some add-ons of the plugin. This plugin also has advanced calculations, drop-down menus, conditional logic, a spam filtering tool, etc. So, you don't have to waste your time on spam submission, while creating a form. Here are the features of Calders Forms given below:
Features
100% responsive forms.
Drag and drop builder.
Restrict form entries.
A field for geolocation.
SMS notification.
Contingent email.
Many add-ons.
Those who run a blog post and receive guest posts, users can submit posts directly with the form fields of Caldera Forms too.
Pricing
The form builder plugin is available for both free and premium versions. But, if you want to get more features, you will have to purchase the pro version of the form builder plugin. You will get the plugin at $99, $199, and $499 per year.
Everest Forms
Everest Forms is one of the best WordPress contact form builder plugins. The plugin is suitable for making unlimited WordPress forms for its user-friendly interface and smooth elements. For creating a form, the plugin also allows simple drag-and-drop features.

Everest Forms also supports multi-column forms. You can add forms to your web pages using shortcodes only, and forms created in this way with Everest Forms are entirely responsive. Here are some core features of the plugin:
Features
26 fields.
Drag and drop facility.
Multiple columns.
Exported CSV.
Google reCAPTCHA.
Email alerts.
Different email recipients.
Pre-built templates.
Upload file.
Conditional logic.
Spam protection.
Smart tags.
These are the functionalities provided by Everest Forms. The plugin is built with excellent coding standards along with smart designs.
Pricing
For a single-site license, Everest Form costs $69 per year. The plus, professional, and agency version costs $129, $159, and $249 separately.
JetFormBuilder
JetFormBuilder by Crocoblock is a rich-featured plugin for creating, editing, and fine-tuning any possible contact form. You build a form within one Gutenberg interface, using the broad set of tools and a convenient drag-n-drop builder effortlessly. If you want to style a form, you can install free JetStyleManager and make your form look different.
Features
JetFormBuilder offers an impressive set of features:
19 field types
Post submit actions
Conditional logic
Multi-step forms
Calculated content
Repeater field
Hidden fields
PayPal, Stripe, and WooCommerce gateways
Field Value Generator Function
Editable post-submit messages
Google reCAPTCHA
JetFormBuilder is a free plugin in essence. Yet, several PRO addons extend any form of functionality insanely.
They are:
Save Form Progress
Address Autocomplete
Limit Form Responses
Select Field Autocomplete
Schedule Forms
JetFormBuilder also offers add-ons for email marketing, such as MailerLite Action, MailPoet, and ConvertKit. To automate email campaign performance, use Moosend. In turn, HubSpot helps to generate leads and form an accessible database with the subscribers' data.
Pricing
The core plugin is free. If you want to add more third-party integrations, you can upgrade JetFormBuilder to PRO and get all addons in one bulk: $39 per year for one website or $79 per year for unlimited websites.
The PRO Addons pack is free for All-Inclusive Crocoblock subscribers.
Form Craft
Form Craft is used by people for creating different types of contact forms. It gives users an easy way to use the forms on the website. You can create signup forms, payment forms, contact forms, and other web forms with this excellent plugin.

Form Craft also has a drag-and-drop feature. The plugin comes up with 20 different types of input fields, such as the date picker disables specific dates. Now, let's see some original features of the plugin:
Features
Responsive by default.
Drag and drop ability.
20+ field types.
Email notification.
Export-import capacity.
Translation facility.
Validation of form.
In the premium version, there is conditional logic.
Autosaving.
Upload multiple files.
Integrate several add-ons.
These are some standard features of the plugin. You can buy the tool for any kind of form creation.
Pricing
Form Craft is costing $15, $30, $75, and $195 monthly for startup, growth, business, and enterprise versions.
Quform
Being a premium form builder plugin, Quform has proved itself one of the strong contact form builders in WordPress. Currently, it is probably one of the most powerful Ajax-based plugins. You can create and maintain unlimited forms without any trouble with Quform.

The plugin has one-click functionality and drag and drops feature to set up a form within a few minutes. You will also see separate settings for basic users and professional users. It has a unique system for form theming. Quform is offering both dark and light themes that make the form builder classy. Some core features of the plugin:
Features
15+ form elements.
reCAPTCHA functionality.
Drag and drop feature.
Build and preview forms at once.
Multi-page forms creation.
Stylish theming structure.
Conditional logic.
Multiplex layouts.
Import-export forms.
These are the fantastic features of Quform. If you want to make both simple and complex forms for your website, then Quform is a perfect choice.
Pricing
Quform comes in the market with its premium version. If you want to buy the regular license of the plugin, then the price would be $29. Then extended version is available for $145.
Forminator Forms
Forminator Forms is the most comfortable drag-and-drop form builder plugin in WordPress. You can build contact forms, feedback forms for collecting interactive polls, quizzes, service estimators, and registration forms easily with Forminator Forms. It is an entirely expandable form builder tool in WordPress. Let's see some essential features of Forminator Forms.
Features
Drag and drop
Pre-built templates
Google reCAPTCHA
Conditional logic.
Ajax-based
The plugin will also support you in creating GDPR compliance forms, and it is also integrated with Stripe and Paypal for making payments. You can also get email notifications on successful form submissions.
Pricing
You can get the free version at WordPress.org. If you want to move into the pro version for advanced features, you can get it for $19, $49, and $79 for the starter, pro, and agency versions, respectively.
Visual Form Builder
The Visual Form Builder is a plugin that permits you to create and control all kinds of forms for your website in one place. The form builder is a powerful and flexible plugin in the market. By adding some add-ons to the plugin, you can easily extend the plugin. The basic features of the plugin are.
Features
Drag and drop
HTML
File upload
Spam protection
You can customize the confirmation message and get notified for each confirmation done. Entries are GDPR compliance, and advanced filtering is also included in the entries. Additionally, the form builder is also supporting shortcodes for any post creation.
Pricing
The free version is available on WordPress.org. VFB Pro is available at $29 for one site license. VFB Pro+ Add-Ons are available at $69 for one site license. Finally, you can get the developer bundle only at $199 for an unlimited site license.
Contact Form by Bestwebsoft
Contact Form by BestWebSoft plugin for WordPress is created to receive messages from clients on your email address. You can customize the form styles and contents easily with the pre-built templates. Using the shortcode, you will be able to add contact forms to any post, page, or widget. Let's see some essential features of the tool.
Features
Drag and drop
Responsive layout
GDPR compliant
Multi-column layout
Spam protection
Also, conditional logic is available in the pro version of the plugin. Furthermore, translations for twenty-one languages are eligible for the Contact form by Bestwebsoft. You can set an autoresponder for messages from clients with an editable option.
Pricing
For a single domain, you have to pay $30 annually. If you want to buy a lifetime license for one domain, then the cost will be $300. And the membership package comes with $250 for one site license. Variations in pricing are occurring because of features and time limits.

Select the suitable one for you
Above mentioned plugins are the best contact form builders in the WordPress directory. According to your needs, you can select any of them for your website. Every form builder is doing almost the same job in a unique way.
Wrapping up
Though a contact form is not only the way to communicate with your users, yet, it maintains quality for your online business. So, it is always a top priority to select the perfect contact form builder for your site. Your tasks would be more comfortable and comfortably done with a better-form plugin.

In this post, we have tried to list the best form builder plugins through which you can design forms easily. You would find the worthy one from that list. Some extra add-ons of the plugins in the pro version might cost you some price but also can be beneficial for you. So, I would suggest selecting the form builder plugins wisely.