Gravity Forms Alternative That You Should Go For (10 Plugins Compared)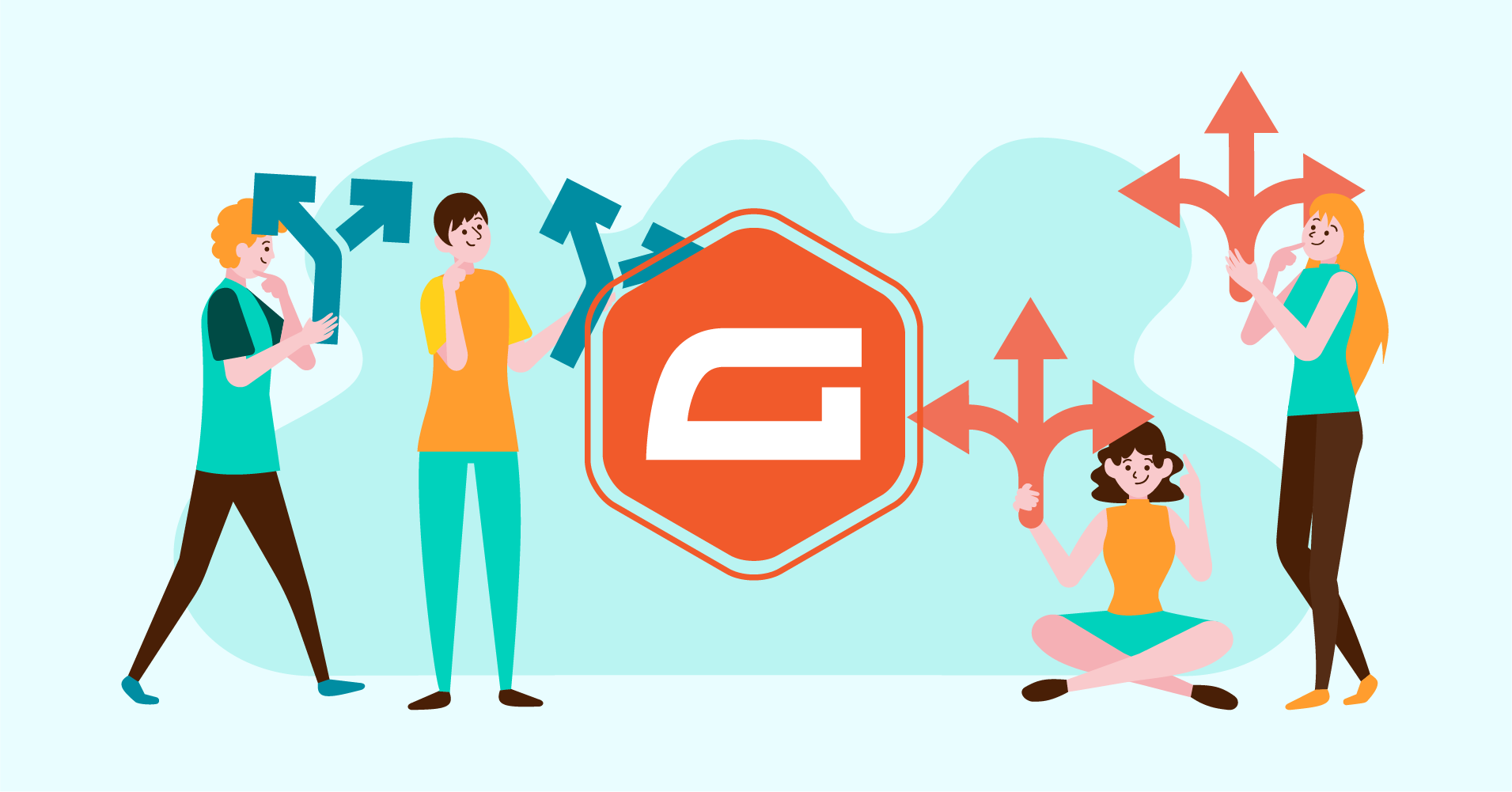 Online forms are some of the most used tools in the realm of digital marketing. But it's not confined only there. Whether you need to do a survey or even host an event – webforms have versatile uses. They come in many fashions and serve many purposes.
There are hundreds of plugins today that will help you make useful online forms — some without any coding. With a friendly user interface, strong drag and drop feature, third-party integrations – creating GDPR compliant forms is a piece of cake.
Out of the hundreds of form builder plugins, some names are heard the most. One such name is Gravity Forms. This plugin provides straightforward functionalities and brings tons of integrations. However, once a giant in the form building world, it is now getting smaller.
Fluent Forms is the most beginner-friendly form builder. Download now and start crafting beautiful forms FREE!!!
What made Gravity Forms so popular?
Gravity Forms is one of the leading form builder plugins. It is full of time-saving features. With Gravity Forms, users can quickly build and publish their forms on their websites. Moreover, users can easily select fields, configure their options, etc. And if they want to, they can easily embed their forms as well.
It is a very user-friendly plugin. Users can simply style forms in the editor. The user interface of Gravity Forms is very intuitive. And with smart conditional logic, users can create compact forms.
To provide a better form-building experience, Gravity Forms even allows routing entries to specific email addresses based on form contents. New users find form optimization exciting. There's also an invisible honeypot to protect forms against spam.
Gravity Forms is packed with exciting form-building features and functionalities. But it, too, has its limitations. With new form builders entering the market with improved and versatile functionalities, established plugins like Gravity Forms have to up their game to stay on the list.
Why do people look for Gravity Forms alternative?
Gravity Forms is a big name in the form building industry. However, other form builder plugins are giving it a run for its money.
Now there's plenty of form builder plugins in the market with varied functionalities. These plugins often make tasks simpler and at better costs.
Gravity Forms offers advanced functionalities like payment fields, and it provides a lot of integrations. But it has stopped offering any free version of the plugin. This makes it expensive for a lot of new users who are still learning. Even for advanced users, why spend on a plugin so much when you can get better functionalities at a better price?
Best Gravity Forms alternative that people love
There's an abundance of form builder plugins available. But merely making contact forms isn't enough. To qualify as a Gravity Forms alternative, they will have to tick some boxes as well.
Simple user interface
Plenty of features
Smart drag and drop
Lots of third-party integrations
Premium support
Cost-effective
These are some of the parameters that a form builder must fulfill so users can consider them as a good option. Listed below are some of the most popular Gravity Forms alternatives.
Fluent Forms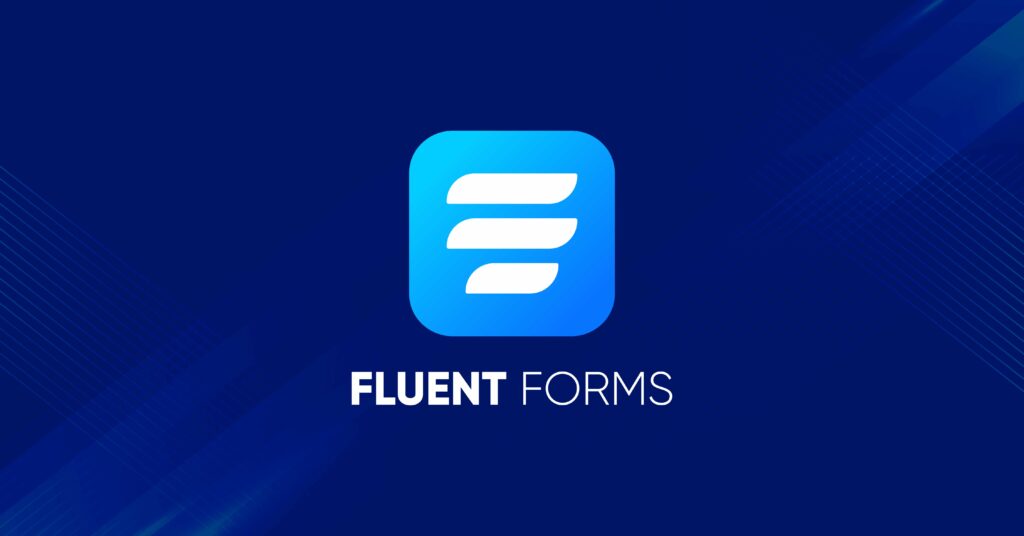 Fluent Forms is the fastest WordPress form builder plugin. It is lightweight and intuitive. The sleek user interface provides the best user-friendly experience that you can hope for in a form building endeavor. The 45+ input fields pave the way for easy form creation. So Fluent Forms can be a formidable alternative for Gravity Forms.
The user interface of Fluent Forms is designed to keep all users in mind. This makes users comfortable while using this plugin. There are 45+ input fields that you can quickly add to your form using a smart drag and drop feature. The users can even choose one from the 70+ prebuilt form templates to create their online forms. And it is GDPR compliant.
There are 45+ third-party integrations available, including MailChimp, SendFox, webhooks, moosend, slack, Zapier, etc. You can continue your email marketing through these integrations swiftly. You can also do efficient task management through Trello integration by adding cards directly to your board from form submissions.
That's not all. You can sort and work on form submissions on a single page. You can also send customized confirmation emails to your subscribers using conditional logic. For ensured security, there are spam filtering options like honeypot, reCAPTCHA, etc. There is thorough documentation to guide you through every process, and there is a designated team of support engineers to provide priority support to every user.
Fluent Forms brings all this at unbelievably low price plans. The Single Site License starts at $59 annually, and the Unlimited License lets you use the plugin for unlimited websites at $799 for a lifetime. However, it is comparatively new to the market and, thus, lacks a lot of features. It still has a lot to bring to the table.
WPForms
WPForms can be a good Gravity Forms alternative. It is a top-rated form builder plugin that makes form-designing for your WordPress site elegant. You can make several forms with this plugin like contact forms, subscription forms, product purchase forms, etc.
The plugin is very beginner-friendly. There is plenty of prebuilt forms templates that a user can customize, and the elegant drag and drop feature will let you work smoothly. A feature that makes WPForms stand out is the high optimization for the web and server performance. It is one of the reasons why WPForms is one of the fastest form builder plugins.
WPForms is well equipped with input fields. It makes the plugin very easy for a user to create useful online forms. The various input fields enable the user to make designated forms and take in any kind of information they might need. Other features like section dividers, HTML blocks, custom CSS help to create intelligent forms.
However, all of these functionalities mostly remain at arm's length. The free version only allows a handful of features, and intelligent features like multi-page forms, conditional logic, etc. remain inaccessible. To avail of these features, you will need to purchase a paid version, which may cost anything from $79 to $599. This is quite a lot of money to pay for a plugin.
Ninja Forms
Whether you are new to form creation or have been doing it for a while, you have definitely heard of Ninja Forms. Any user can easily create functional online forms using this plugin. The form may be a complex payment form, or a simple subscription one – Ninja Forms will let users create them easily without any code. You can also use hooks, field templates, and built-in filters. This makes Ninja Forms a good Gravity Forms alternative.
Ninja Forms offers a robust drag and drop feature that will enable you to add input fields quickly to your forms. The fields are versatile, and you can save them as favorites for later use. You will also be able to import or export forms and fields alike.
This plugin has a custom input mask. You can use this to correct data formatting or enforce required fields. If you want to send submission confirmation messages or redirect users to a page on your site, you can do that too using Ninja Forms. That's not all! You can further edit and export these entries. And when a form is done processing, email the data to other administrators with this plugin. You will also have the benefit of collecting payments through PayPal Express, Stripe, Elavon, or Recurly.
The plugin is not without drawbacks. Although you can get your hands on a free version, the functionalities will be limited. They have various pricing plans, but they are very expensive. Even the Personal plan starts at a steep $99. It's a high price to pay for only basic options. If you want to single out some features and buy only those, you can do that with Ninja Forms but the expense will be too much. And if you want the complete Agency license, you'll have to lose $499. It's safe to say, it's a very extravagant form builder plugin.
Formidable Forms
Formidable Forms lives up to their name and delivers some of the niftiest form-building features. Creating a simple contact form is very easy with this plugin. But you can go on and create complex forms using conditional logic, calculations, etc. Formidable Forms also provides another outstanding feature. You can quickly show collected data with graphs and views for better presentation. So this can also be considered a good Gravity Forms alternative.
The plugin is well equipped with beneficial input fields like a single line, email field, URL, radio field, dropdown field, etc. You can also use HTML blocks and hidden fields for added functionality.
You can check up on all your form submissions directly from the dashboard. Formidable Forms allows you to export your leads into a CSV file. The plugin includes 15+ third-party integrations which expand the horizon for feasibility. It is also GDPR compliant.
But Formidable Forms has its flaws as well. The pricing plan begins with a basic package at $49. This is too high a price for a beginner. Even for an experienced user, this is too much to pay for a few features. The integrations are limited, and you don't get any priority support either. And if you want to get the whole deal, you will have to buy the Elite package with a lavish $299.
weForms
It is a straightforward form builder plugin. Though weForms is relatively new, it is quickly catching up with the top plugins. By presenting more features at a lesser price, it is fast garnering users' confidence. Even the free version isn't entirely robbed of functionalities. This makes it a good Gravity Forms alternative
The free version comes with a handy drag and drop feature. You will be able to export your forms and import them for later use too. Also, notifications will be sent every time a user submits a form. And to ensure the safety of forms, even the free version comes with reCAPTCHA.
With weForms, you have the live preview option. The built-in modules will add more functionality to your forms. The forms you create can be further imported to other contact forms likeWPForms, Gravity Forms, Ninja Forms, etc. You can also collect payments through PayPal and Stripe addons.
weForms provides useful functionality over a range of pricing plans. However, some of the functionalities can be a little exaggerated in their documentations. The plugin boasts about its 30+ input fields, but some of them are pretty much the same. Like the dropdown field, and the multi-select field basically serves the same purpose. Similarly, the multiple product fields is simply the radio field with a different name.
Contact Form 7
Contact Form 7 is an entirely free plugin. You can install it for free and use it on as many websites as you want. This is a significant advantage of using Contact Form 7. There is a substantial development of addons revolving around Contact Form 7. So whatever functionality you may need, you are almost sure to find a dedicated addon for that.
Check out these must have Contact Form 7 addons!
Although prominent in its time, Contact Form 7 is gradually losing its base. Other form builder plugins offer significantly better service than Contact Form 7. The plugin has had its peak. It taught people the possibilities of contact forms. But that's pretty much it. The plugin stopped in its track and is reluctant to adapt with time and improve. So today, it is an underperforming plugin with many lackings.
The plugin will let you create a basic contact form, but there are many drawbacks. But if you need better and more useful input fields, you will need to install additional addons. It doesn't have any prebuilt form templates. You will not be able to work with submissions and resort to external addons even to keep track of submissions. This is an unnecessary hassle to take. Contact Form 7 offers no conditional logic and only one integration. The user interface is not smart, and the documentation they provide isn't easily perceivable.
Contact Form 7 may seem free at first glance, but its functionalities are limited. So you have to buy third-party addons. This often costs a lot. And because the official website has no specific directory, finding the necessary addons becomes difficult. Not only for functionalities, whatever you may feel necessary, you will have to buy external addons for that. Be it form templates or even premium support.
Everest Forms
One more suitable Gravity Forms alternative is the Everest Forms. It is a fast and lightweight form builder plugin that lets you make mobile responsive forms for your WordPress website. Besides, you will have a lot of the basic features even in the free version and more remarkable ones in the premium one.
The free version is equipped with useful input fields and drag and drop features. You will have some form templates available. You can easily track your submissions directly from your dashboard and even export them as CSV files. There are Smart Tags and reCAPTCHA support for your online forms. And the forms you create can be 100% responsive.
With the premium versions, you will also be able to create surveys, polls, quizzes. Also, there's a geolocation feature. You will also get MailChimp, Stripe, PayPal Standard, and Zapier integrated with the premium versions.
Although the pricing plans are somewhat affordable, you will have to buy the personal license at a sharp $69.It is too high a price to pay for a new user who just wants to create basic forms. Moreover, the integrations are very limited. Where other form builder plugins provide 10+ third-party integrations, Everest Forms only provides you with four integrations.
Formstack
You can use the Formstack plugin as a Gravity Forms alternative to quickly create and embed online forms on your WordPress website. This plugin is versatile and will let you create mobile-responsive forms without any coding knowledge. With Formstack, you can embed them on your website or social media and generate leads.
With Formstack, you can proficiently collect online payments and customer feedback. You can even add forms as a widget on your website without facing any problems. Embedding the form is very easy. You can simply select a form that you want to embed, and the shortcode you see on the editor will be changed to a form on your page.
Formstack comes with a smart drag and drop feature. You can create forms very quickly using this. What makes Formstack exceptionally good is the number of third-party integrations. With 40+ integrations, Formstack is a force to be reckoned with. The integrations simplify tasks and save time.
However, Formstack put the development of the free version on hold. There were hardly any features in the free version, and over the last several months, even the growth has halted. So you are forced to buy a premier package.
Moreover, getting your hands on a Formstack package can get very costly. They don't limit the number of websites you can use the plugin on. Formstack puts restrictions on the number of forms created, and the lowest package starts at a stiff $19 for only five forms. That's an outrageous amount of money to pay for only five forms! That too with scarce functionalities. The form builder offers four other pricing plans as well. While the price doesn't seem much at first glance, when you run parallel with the number of forms allowed, it seems pretty extravagant.
Form Maker by 10Web
Form Maker is a user-friendly form builder plugin that helps you create efficient contact forms. With an energetic drag and drop feature and smart input fields, Form Maker provides a simple way to create forms. Anyone can use this plugin as its user interface is brilliant and intuitive. You can easily use this plugin to create responsive online forms.
The form builder plugin comes with 40+ input fields. These input fields help the user to collect precise information. And incorporating the fields into the form is easy with an easy drag and drop feature. You can further make your forms more accessible by breaking a long-form into smaller ones. The plugin also allows you to easily embed your form into blogposts.
Form Maker has 15 fully customizable themes that come with all price plans. You can use these themes on your forms, or you can customize them as you like. The plugin also has swift conditional logic. This simplifies complex forms and makes the form UI smart.
Form Maker presents the pricing plan cleverly. It starts with a reasonable $45 and eventually ascends to $100. This is a practical price to pay. But there's a catch. These price plans only include six months of updates and premium support.
Even the Advanced plan comes with only a year of updates and premium support. Therefore, you'll have to keep renewing the license at extra cost. And that's not all. These plans include only the PayPal integration. You'll have to spend more bucks on the Plugins Bundle.
Caldera Forms
Caldera Forms, a smart WordPress form builder plugin, could be a good Gravity Forms alternative. You could make beautiful responsive contact forms using this form builder plugin. The plugin provided many advanced features that could help you make complex forms easily.
You could add fields quickly to your form using the drag and drop feature. And this plugin would help you create responsive forms. You could also create advanced forms using the addons Caldera Forms provides. These addons included payment processing features, email marketing integrations, etc. But, it's sad to say that Caldera Forms is retiring.
There were smart features like the Geolocation Field, SMS Alerts, etc. You could also send personalized emails to your subscribers using conditional email and limit form entries. There was a robust drag and drop feature and the plugin was 100% responsive.
However, all these features may be a little hard to attain since the free version of Caldera Forms is limited. The Toolbelt license started at a steep $99, eventually reaching up to the Toolchest at $499. This is comparatively more expensive than other form builder plugins.
Final thoughts
All the plugins mentioned above can help you make efficient contact forms. However, their services slightly differ from one another.
If you are a new user and expense is an issue for you, you could go with Caldera Forms or even the free version of Fluent Forms that you can easily download from wordpress.org.
If you want to create complex forms, but code is an issue for you, you can use Fluent Forms, Formidable Forms, Ninja Forms, etc.
Which is the best form builder plugin? We'll let you be the judge of that. But before you make your decision, you should ask yourself these questions :
How easy is this plugin to use?
How many features will I get?
Can I quickly add input fields to the form?
How many integrations do they offer?
Will I get support if I face any difficulties?
How much will that cost me?
Answer these questions, and you will get the plugin that best suits you. All of the plugins mentioned in this article will do well as a Gravity Forms alternative.