How to Create an Online Event Registration Form in WordPress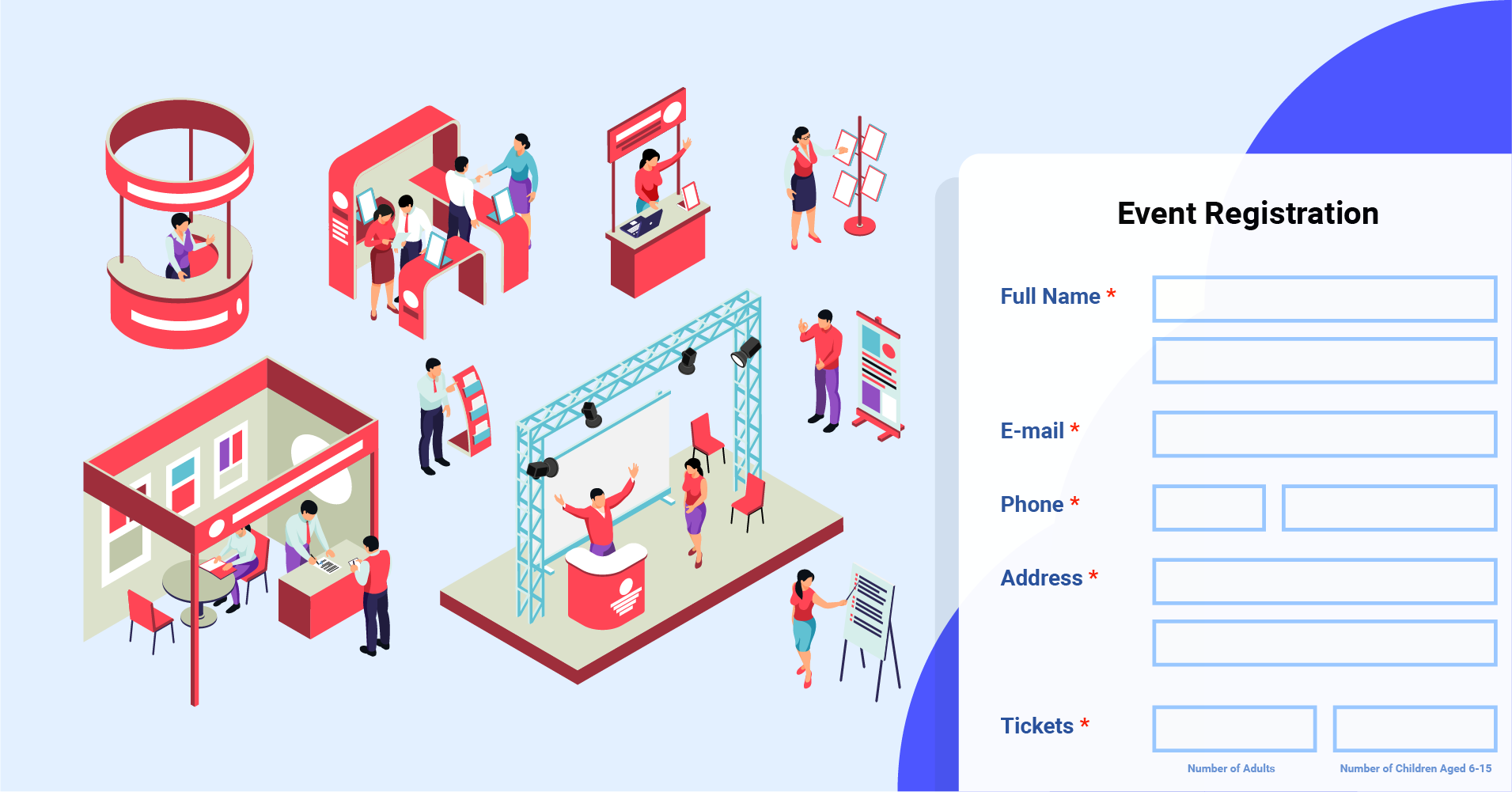 You might be taken good care of every little thing for your event planning business. As you are an event planner, the event registration form is one of your peak priorities. But it can also kill a lot of your precious time. So, you need an easy solution to create an effective online event registration form. You have to know why you are creating this form and what your form will do. You have to design your form correctly, to get an effective conversion rate.
So, today we have listed seven steps to build a free online registration form. But before move on to the central part, we would like to discuss what is the online event registration form, what purpose your form should serve, and why you should build an event registration form in WordPress.
What is the online event registration form
Planning a big program is always a time-consuming and complicated process. So, it is necessary to minimize your works as much as possible. An event registration form is a better way to lessen some workloads by letting your users put their information own. Collecting some crucial data from your guests is always a hassle. But a registration form can reduce this struggle for you. You can also receive your payment through the form online. Even you can connect your email marketing with the form so that when anyone will give his email, it will automatically start the marketing for your event.

That means a registration form is essential for event marketing. But all your efforts will don't work if you fail to make your form correctly. For making a better form, first, know the purpose of your form.
What purpose your event registration should serve
When creating an online event registration form, the first thing is to set up a registration page. But if you only think that just by creating a registration page your work is done, you are probably doing it wrong. Your users would not only sign-up by seeing your form only. They also search for reasons. So, your form must have some purposes to serve. Your online registration form serves three purposes. Those are:

A procedure for people to fill up your form.
The first impression people get through your brand.
A data collection-tool which is essential for your event planning.
Now, let's discuss why you should build your registration form in WordPress.
Why you should build an online event registration form in WordPress
When you are about to create an online event registration form, you will find a ton of handy tools in the market. Also, you can attach your Facebook events with the WordPress site. Moreover, some third-party event registration services will charge you for creating an event. Not only that, but you might also need to pay to them for each event and segment you are creating for your registration form. The process and cost increases by time.

Furthermore, they will limit your promotion on social media and even on your website. Sometimes they ask you to use their brand name and logo in your advertisement.

You can ignore these types of circumstances by creating your event registration form in WordPress. WordPress permits you to collect your online payment directly, store your participant's information to your website, and use your brand for promoting any event.

Let's see the steps of creating an event registration form in WordPress.
7 steps for creating an online event registration form
Your form needs to provide information about your event. Also, users should find a reason to fill out your form. Now, you might be thinking about how to create an online registration form in WordPress. So, to register an online form in WordPress, read this step by step information.
Create an event registration form in WordPress
The first thing about making an online event registration process is to install and activate any plugin from WordPress that gives advanced options on making forms. These plugins will help to create your forms with the variations of customized templates. Customized templates would save your time a lot.

You can use WP Fluent Forms for making your valuable online registration form. WP Fluent Forms comes with all the power packs of creating a highly advanced and customized form. You can also design your form own with this plugin.
Personalize your event registration form
WordPress helps you to find plugins that would let you personalize your form with drag and drop options. You can design your form fields as you want. Form builder plugins in WordPress also permit you to collect your payment online with the dropdown menu bars. You can add fields of payment with the number of people. So, when people click the field of how many people are attending the event, the amount would automatically update.

Our WP Fluent Forms did this very nicely. You can personalize the form as you want.
Arrange the form's context
To arrange the context of the form, go to the settings option and then click general and configure the form's general information. You can reset the options, such as rename the form, description of the form, the text of the submit button, anti-spam honeypot for the unwanted interruption, GDPR improvement, etc. After configuring the settings, click the save button.
Set your form's notification
Notifications are a significant way to send an email to your attendees whenever they are submitting an inquiry to your website. You will get notified of every single form submission to your site. Using smart tags can help you to send an automatic notification to your users that you have received their inquiry, and you will contact them in short, regarding the ticket. You can also assure people by sending this kind of text or email. So, it's essential to set the notification system to your event registration form.
Organize form's verification
Form verification is the process to let your visitors know that their registration form submission has received, and you also inform them about what to do next. You can also send "thank you" confirmation for pre-paid users and reminders to who hadn't pay yet. Form verification is completing in many ways, such as messages, emails, show pages, or URLs. You can personalize the message about configuration when people see on your website.

To set the verification or confirmation message, go to the settings of form builder plugin and select the type of confirmation you want to create for your form. After customization is complete, save the verification.
Design payment settings of your form
When you are collecting your payment online, through your online registration form, you need to design payment settings of your form, so that the payment procedure in the right way. To arrange the payment settings on your form, first of all, you need to install and activate the payment addon. Then go to the payment tab in the editor, add any payment sites, such as PayPal or Stripe, and select product type. Once you are done with configuration settings, click on the Save button.

Now, your form is ready to add to your website.
Attach your event registration form to your website
After completing settings of the event registration form, now it is time to add this to your website. Create a new page or post in WordPress to start the process. After creating a new page, click on the first block, and select your form builder plugin. Your chosen form builder plugin will appear with a dropdown option. Select your event registration form that you have created already. Finally, publish your form to your website.
Final thoughts
We hope, making an online event registration form is no hassle to you anymore after reading this article. Knowing the way of building a form also helps to create a registration form.

We have a fantastic form builder plugin named WP Fluent Forms that is created by our dedicated team members. This plugin would help you create your form with extended features and capabilities. You can create any kind of form, such as contact form, registration form, sign-up form, support form, etc. You can download it free from WordPress.