Tips and Tricks for Creating Responsive Contact Forms
Prema Anjum
. June 23, 2020
. 10 minutes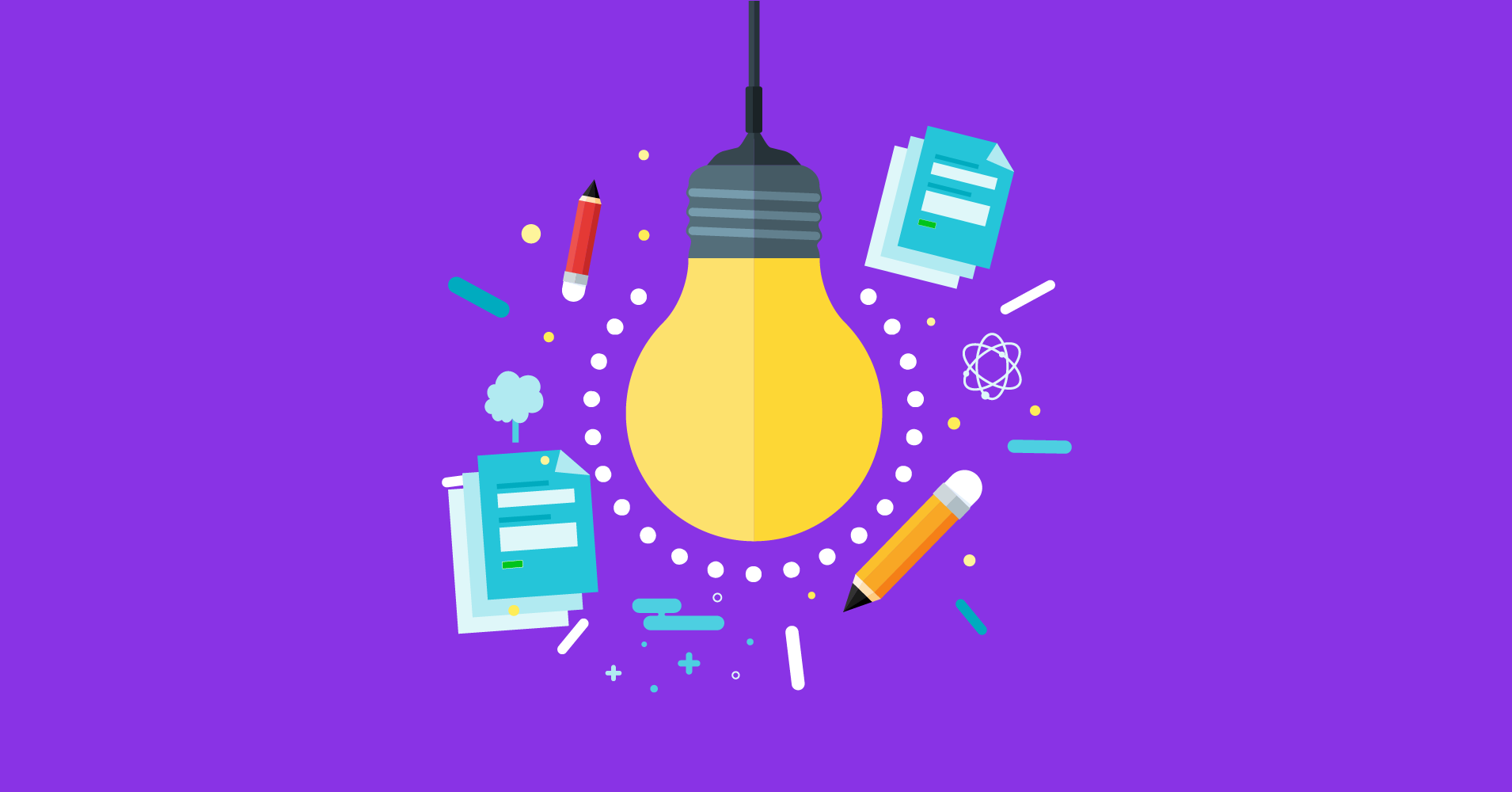 Creating responsive contact forms is no longer optional for online businesses. A good contact form can have an impact on your brands' reputation as well as your conversion rates. Nowadays, online forms have become an essential element of websites. Though they are simple in functionality, you need to make sure that they are easy to use. If you want to collect leads and stay in touch with your users, you have to make contact forms that are responsive to all devices, look good, and easy to fill up.
A lot of elements affect the forms' conversion rate. You could just simply edit your contact form until you have something you like, but the best way to increase the conversion rate of your contact forms is to design it based on authenticating research results. Keep these things in mind, as this post walks you through ten tips and tricks to build better online forms for your website. But before moving on to the main topic, let's quickly go over why you need to spend your time designing responsive contact forms for your website.
Let's get started!
Why you need responsive contact forms
Responsive contact forms are the top priority for providing a user-friendly experience. You can increase your conversion rates, customer satisfaction, and ultimately more revenue for your online business through a good contact form. It's worth taking time out of your day to make sure that your online form is working correctly.

Every day you must receive some unwanted emails in your inbox. But from among these unwelcome emails, sometimes you will stumble upon one that suits your business. Similarly, you also need a list of emails to do similar marketing or campaigns for your website. Well, a smart contact form will help you to collect information from your site visitors smoothly. Contact forms also settle a communication channel between potential clients and business owners. They provide a suitable way for clients to catch up with you even if you are away.
How you want to design your form to get more responses from users depends on you. Here, we have listed the ten best ways to create responsive contact forms. Let's have a look.
Ten tips and tricks for creating responsive contact forms
You can design your contact form either by coding or by installing a WordPress plugin in minutes. Whatever way you choose, you have to keep in mind that there's a tiny difference between high-converting contact forms and low-conversion online forms. Often, all it takes is following some fundamentals and testing your forms carefully before they go live.
Use the perfect layouts and elements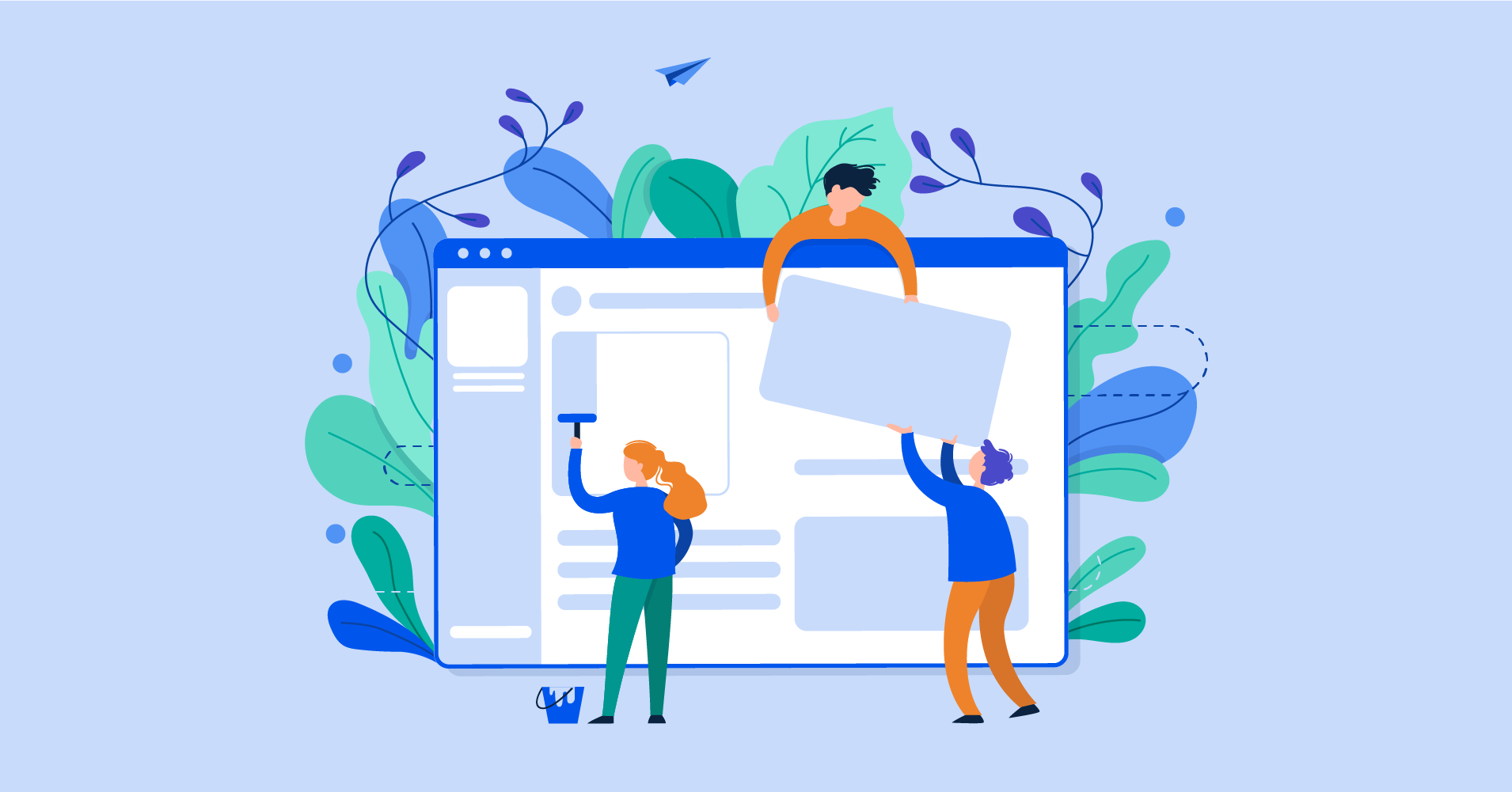 You should design your contact form, so it is intuitive and straightforward. The layout of the form is as important as the content of the form. If you make your contact form too long or difficult to fill up, you can't expect that people will stick around with your form. You can focus on some critical points of the form when building responsive contact forms.

Size of input fields: Don't use too long or too short input fields. When designing contact form, best practices suggest that the length of the input fields should be the same as the required input of that field. For example, if you are asking for users' zip code in the input field, then the size of the input field should be a ten-digit entry limit.
Label alignment: Always place the input fields label directly above the corresponding input field. A study shows that users can complete top-aligned label fields more than the left aligned label input fields. Additionally, it helps create mobile-friendly forms.
Questions per row: Do not place more than one item per row in your contact form. If you use multiple questions in one row, you will end up with multiple columns in your form. Numerous columns are more difficult to scan for users.
If you want to create colorful contact forms, you can use WP Fluent Forms, global styler. It will help you design beautiful CSS forms without any hassle.
Create an attractive user interface
Creating the perfect balance between readability and a smart look in the contact form takes enough skill and regular experimenting. Here are some design tips to get you started in the right direction for your contact form.

Design fields clearly: Apply fonts and color combinations that make your form easy to read and understand. You can also maintain consistency in formatting over the form. In the end, make sure you top-aligned the form field labels.
Make it convenient: You need to confirm that your users can maneuver through the entire contact form by keyboard keys. In this way, you can improve the accessibility and make it easier for users to fill out the form.
Concise the form: Try to use a minimum number of words to explain field labels. Yet, they need to be easy to understand. Ask very few questions as much as possible to gather your information from users. Besides, avoid unnecessary questions. For example, if you already asked about a users' city in your form, don't ask for the zip code.
Mark necessary fields: Commonly, the required fields are marked with a red asterisk. Additionally, you can write "Required" next to the input field, or you can indicate that users need to fill this field. But if you want your visitors should fill out most of the fields in your contact form, you can mark the optional fields instead.
Use the best labeling for your form CTA button. This will help your visitors know what they will get in return if they submit the form. You can even apply variations of colors to the call to action button to make the form interface more attractive.
Avoid asking for unnecessary information
Ignore overwhelming your visitors with a plethora of questions. Be brief. The shorter you make your form, the better the output you will get. Remember that your contact form is the way for your visitors to start a conversation with you. Don't push them away by asking intrusive questions.

At the first stage, ask for name, email, and message in general. You don't need people's number or credit number when they contact you for the first time. So, it's a good idea to avoid asking for personal information from people.
Help your users by displaying success and error messages
Using clear confirmation lines on your contact forms is highly essential. This will ensure people that they have filled the required fields correctly, and their inputs have been accepted. Again, when anyone makes any mistake in filling up the form, you can quickly remind them to answer appropriately.

Furthermore, your message lines should be helpful and understandable, as well. For example, instead of saying, "Fill all the marked fields" every time, you can say, "Please enter a name," if the user forgot to fill up the name input field. This way, users can understand easily and correct their errors faster.
Style your form with custom branding of your website
Continuing with a contact form that doesn't match with your sites' theme and brand could be off-putting. When a user sees a simple, smooth, with a proper color theme form on your webpage, they consider it to be comprehensive.

For a better result, you can add a business's brand elements to your form. You should try to use the same fonts that you have applied for your website. Don't hesitate to include brand colors into the forms' fields and buttons.
Create a mobile-friendly forms
A common problem with online forms is that they fit the desktop but don't make out as well on mobile or tablet devices. So, when you are designing your online form, make sure that it looks good on mobile devices as it does on the desktops. For newbies, you'll have to confirm that your forms' fields are tappable, and submit buttons are visible. One of the ways you can appeal to your mobile visitors is to simplify the options they need to put on your forms' elements.

For example, if you need to collect information for a hotel reservation, apart from the name, number, and message fields, you might have to ask for some numeric data as well. etc. In that case, you can either add a numeric field option, where people will type the number directly, or you can add a dropdown list.
Ensure the shortest loading time
People don't have the patience for slow-loading websites. Day by day, internet speed is getting faster. In this situation, waiting for an online form to load can be a burden for your website. People will leave your web page when it costs their time.

Additionally, when people are getting into your form with their handy devices, they tend to make decisions faster. This happens because they are entering your webpage from within their busy schedule. So, it's always better to ensure the fast loading speed to create responsive contact forms for your website.
Optimize the best form placement
Place your contact forms on multiple pages in different locations. A study shows that your primary call to action should be above the form. This area also needs to be clean and simple. If it's cluttered with unnecessary options, then users won't understand the purpose. Visitors also like to scroll through the page to see the content. So, always optimize your form with the best placement of elements on it.

Apply typography
There are so many form builder plugins in the WordPress directory that will allow you to personalize your form with a variation of options. WP Fluent Forms is one of them. The plugin will let you design your form exactly as you want to. You can add fields smoothly with the amazing drag and drop of the form builder. You can also apply the changes for your forms' color, fonts color, font size, border color, border width, border height, etc. Even, it will permit you to customize the CTA button of your form. You can apply for typography to ensure responses from the users for the contact form.
Test your form on all screen sizes
Finally, test your form on all the screen sizes to ensure they look great on all screen sizes. You can perform A/B testing to find out what location works best for your contact form. In this way, you will be able to identify the drawbacks and ensure the quality of the form. At last, you will know what to add, eliminate, or edit to a contact form user-friendly and responsive.
Ending thoughts
That's our top ten tips and tricks to make responsive contact forms for your website. We hope after reading this article, you now know how to design perfect contact forms and why you need those to be accurate. To know more about designing a contact form, you can read our top 10 do's and don'ts in a contact form article. If your business depends on visitors to your website, you need to add a functional form on your website. Tips discussed above are easy to implement and can cause a considerable increase in the conversion rate.

Furthermore, you can't ignore that ensuring your online form is mobile-friendly is preeminent for holding traffic. If you don't want to frustrate your visitors, your forms need to be easy to use on all devices. Ensure the application of these suggestions, and be amazed at the surge of visitors turning into regulars!

---
Prema Anjum
Hello, This is Prema. I work as a digital marketer for Fluent Forms at WPManageNinja. When I am not playing with words, I go to explore nature.