How to Reduce Email Unsubscribe Rates: 11 Proven Tips
Sadiq Ahmad
. July 29, 2020
.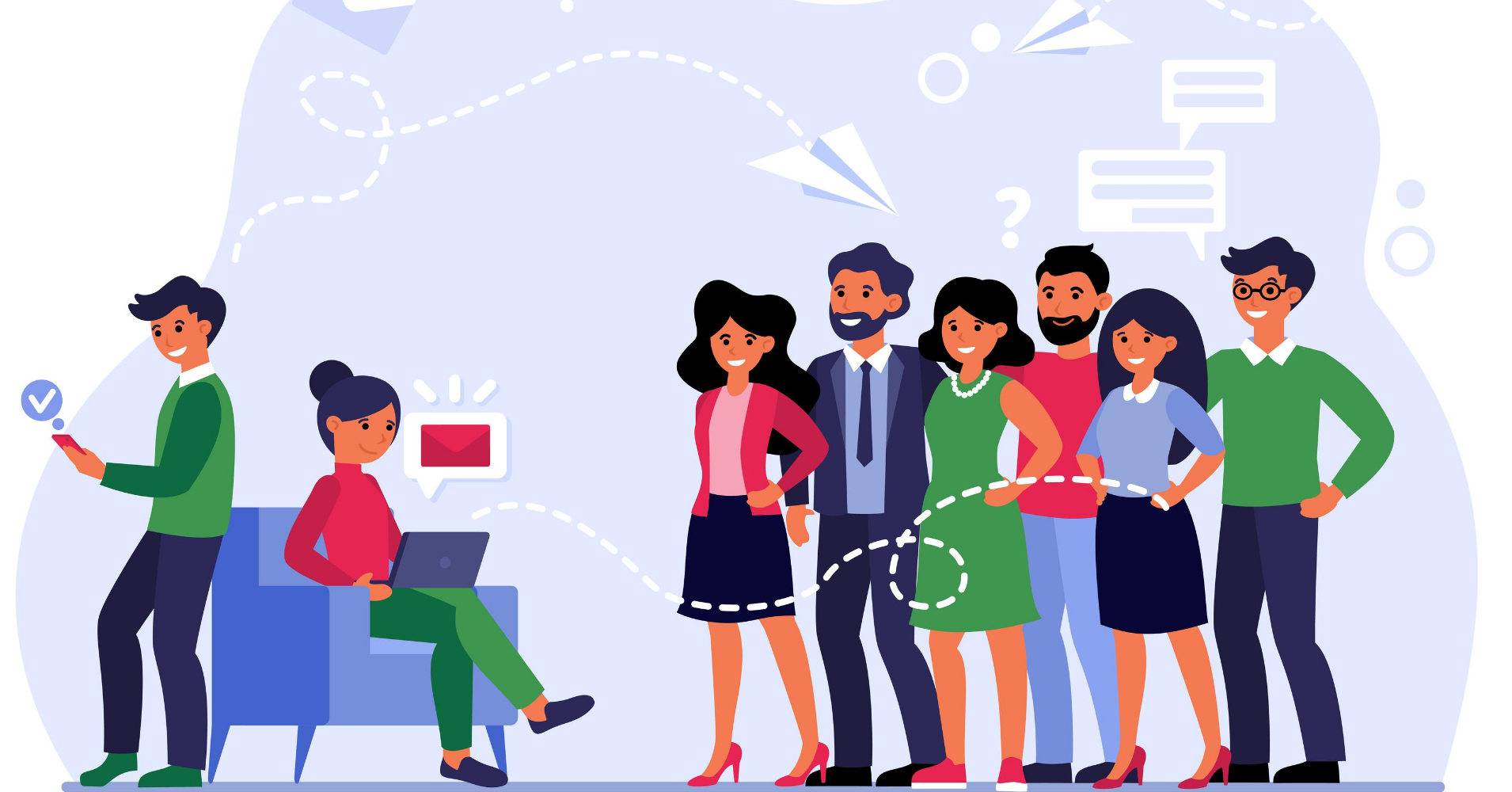 Want to reduce email unsubscribe rates? Let's learn about some proven techniques to hold your subscribers for long.
Granted. Email list building takes a long time and painstaking effort seriously. But here you are – people are unsubscribing from your list for no reason. Well, at least that's what you think.
At any point, email unsubscribes cause a lot of pain as you've put your energy there. When this happens, you may feel paranoid, but I urge you, please don't.
You're not the problem, nor people hate you. Think about why people subscribe to your email list in the first place. They wanted to get updates from you. If the situation flips, that means you need to revise the way you're doing right now.
To reduce your unsubscribe rate, you should improve the situation. Find out what's gone wrong. Remember, email is one of the most effective digital marketing techniques – more significant now than ever.
In this post, I want to discuss some result-driven ways to reduce email unsubscribes. Simultaneously, it's equally important to improve the overall strategy for your email content, strategy, and campaigns.
When should you worry about your email unsubscribes?
Let me remind you about the facts you shouldn't be worried at all. Like the email subscriptions, unsubscribes happen all the time. That's why we need to know when to start worrying.
First of all, a 1% or lower unsubscribe rate is acceptable in the industry. Even if you do everything alright, this loss will occur without making any notable impact.
Another thing is the unsubscribes rates vary from industry to industry. For retail industries, a higher email churn rate is pretty common. The same rule applies to seasonal services as well. People might have subscribed for a particular time for a specific reason.
On the bright side, there are higher rates of sticking with the subscription in some industries. For instance, information sites of blogs on essential topics may enjoy this benefit.
Also, some industries like health and finances face a hard time taking people in the email list. But, in the end, it's easier to keep them in the loop for a longer period.
Takeaways: Which industry are you in? Is it a common trait to leave from the subscription list in your industry? If yes, then you should be relaxed and keep doing what you're up to.
How to measure the email unsubscribes rates?
With a cutting-edge email marketing tool, it's not hard to measure the performance of your emails. Why don't you check out if your email service provider shows you the stats?
I also suggest you rethink about your current subscription form. Is it compelling enough to encourage people to join your mailing list?
I'm not mentioning a name, but if you're with one of the popular email providers, you'll get enough information to analyze. Because of the vast competition, these tools try to outperform others, which results in you getting a brilliant outcome for your next steps.
If you're getting some trouble with the signup form, plenty of WordPress form plugins makes it easy for you. For instance, Fluent Forms comes with prebuilt signup forms and ready fields to customize the form at your will. Moreover, you can integrate tons of email marketing platforms, like Mailchimp, Mailpoet, MailerLite, GetRespose, and Drip.
Try Fluent Forms Now for integrating with your email provider
An early step for reducing unsubscribe rates would be engaging with your customers actively. If you use double opt-in, it will make sure the people are genuinely interested in your content. They want to get updates regularly from you.
Knowing the buyer persona will help you communicate with the target audience sophisticatedly. That's why you should really know who your customers are and what they want. If you can't speak to the right audience, then you're going to lose some points, for sure.
How to reduce email unsubscribe rates
Reducing email unsubscribe rates will take your careful attention. With the tips described below, you can improve your emails' current condition and make them perform better. Where should you start? Well, wherever you like. You can follow the tips from the number one, or you can select a random suggestion.
Make a remarkable subject line
Don't you agree email subject lines are the most crucial part of an email? The more powerful your copy is, the bigger open rate you can expect. While the attractive subject line works very well, it can be detrimental at the same time.
If you make it too fluffy or too aggressive, you may end up having some bitter outcomes. Users will not give it a second thought to mark your emails as spam. For sure, clickbait subject lines will push them to open your emails, then what?
So, work at this point some time longer and find out how to make it attractive but relevant. Tell your copywriters about what you want and do the groundwork with caution.
What I tell every time – put yourself in the shoes of your customers. How would you react by seeing this subject line? Does it appeal to you? Does it make sense and seem like it's useful. And, don't put anything that's far away from the email body.
Don't make any false promise. Write precisely what you're going to deliver – in a delicate way. Your ostentatious subject lines are one of the big reasons people unsubscribe from your list.
Make email copy extraordinary with power words
How your copywriting should be? That depends on your customers, industry, and the information you're going to provide. As a rule of thumb, your copy needs to be engaging, short, and straightforward.
When your email copy conveys a clear message without any deception or tricky offer, people don't reject it. Like every piece of marketing material, your email should add some value to your user's life.
I think you need to do your homework with email copies. In terms of not getting a satisfactory output, don't hesitate to hire a copywriter. Some professionals are dedicated to writing email copy. At least, you'll have some idea of going forward, if not hiring someone now.
Segment your email list to reach the right audience
Sending emails to everyone from your list is a matter of a single click. But you won't do that if you want something more – more open rates and less unsubscribes.
Does everybody want the same? Not really. That's why it's needed to understand your customers and make a buyer persona. Some people want one kind of product while some want others. People are waiting for a discount vs. people want to gather more information.
So many variables. If you don't know everybody's needs, you can't reduce your email unsubscribes rate. Well, it's not possible to take care of the individual level, but what you can do is categorize your audience into groups. That's called segmentation.
Segmenting the list will help you send the right email to the right audience. If people subscribe to your blog, they want to get more information. On the other hand, people who subscribe to updates and features are interested in your products.
Treat segmentation as an early step and make sure you've done it correctly. It will surely help you keep your subscribers on your list.
Improve your presentation. Design it well
If you ignore the design, others won't. People love clean, visually appealing, and minimal design. Email's no exception. Why is the design so important?
Well, first of all, you need to hook your receivers. You want them to read your email, and not to unsubscribe after checking the email. Secondly, when you decided not to think too much about the UI, your competitors will benefit from their professional looks.
People's choices vary. You can't make all happy. There's one thing to consider, though – everyone loves appealing design. A nicely crafted email hooks the user's attention.
Designing an email is like other designs. You have to decide on many things, including the layout, colors, fonts, images, and text blocks. The final goal is to make sure the whole body looks excellent, comprehensively.
What makes you relax is, the popular email providers come with ready templates and design blocks. You can choose any template and customize it with your choice.
Do you have some emails in your inbox? Go, check their design, and mark which part feels good, and which email you think is alright. Alternatively, it's a great source for getting some inspiration.
Don't bombard their inbox with your emails. Everyday
Agreed. In some cases, it's acceptable. From my experience, I'm a subscriber to Ariana Huffington's daily mail, which delivers me a curate list of useful posts from her blog, every day. Another website gives me an email every day where I subscribed to get a French word every day.
But, that might not occur in every industry, right? When you're going to offer special discounts in your emails, you should do it occasionally. Or, if you want to let your readers know about your thoughtful content, present only the epic ones, that's once a while too.
Your subscribers are not only your customers. They are interested in other businesses as well. Try to give less and earn more. Tricky but effective!
Keep your eyes on the email reports and analyze the campaign's data. If you see more unsubscribe rates in recent times, it might be for the high frequency.
Work on getting continuous feedback
Isn't it great to know from your subscribers why they're unsubscribing? One way you can do it by providing some ready-to-choose reasons for unsubscribes. If people submit that form, you can know the exact reason, which might be low-quality content, too many emails, or irrelevant messages.
To cut the danger before it happens, you can take some early steps. Like measuring opinions via comments, allowing readers to rate content, even adding a separate page to collect feedback, will be useful.
Blend with content variations
While the text is the oldest and most effective format for email content, you may sometimes try other options. There is no well-defined rule or tactic. You have to experiment with different forms or mixing them in one email.
Try something funny, like GIFs or memes. Including a video for tutorials can make your content handier. Taking it one step further, you can try with interactive quizzes.
Personalize your emails
When someone knows you're talking to them particularly, they're gonna love it. If you're like "I don't know you but try my products," the chances are people may not listen to you.
Personalized emails make people less likely to unsubscribe from your list, and trash your mail without noticing. Think about face to face conversation vs. a lecture on a gathering. Which is easier to escape?
Although it seems like personalization is a hard task, in reality, it's not. Your email providers already have some prebuilt options there to customize the info from your users. From addressing their first names to including some location-based info or sending emails on recipients' time zones, you can personalize them in many ways.
The key plays here is more personal information. But if your forms or email tools are unable to collect all those info, the first name will work primarily. It's better than nothing.
Make sure your emails look great across mobile devices
People check their emails from many devices, that include desktop, tablet, and mobile phones. Some use laptops and mobile phones equally, while others mostly go with mobiles.
Making your mails responsive is no more a choice; it's a must. Like other features, email platforms also provide a way to check how your email will look on smaller devices. You can get the experience beforehand so that you can design the perfect layout.
Moreover, you can work with the prebuilt templates your email marketing tools offer. These templates are readily responsive.
If you have your in-house developers, you can optimize the emails by them also. However you do you have to make sure emails are responsive. People can read them anywhere irrespective of the device or screen size.
Keep in mind that if people don't see your emails properly, they will end up unsubscribing from your list. You surely don't want that! So, make it responsive. Now.
Series emails for tutorials, product guides, and something appealing
It's not possible always to run a series via emails, but it works to hold attention for a while. Instead of making them unsubscribe, you're now keeping then in cliffhanging position. After reading one, they will wait for the next.
This type of content isn't easy to create. Think about something exceptional yet needed, insightful yet uncommon. Ending up with a series that doesn't make any impact will give some unhappy subscribers.
I can give you some ideas, though. A beginner's tutorial is always appreciable because many people start every day and don't know where to get the right information one stop. Another thing you can do is your product user's guide. From the installation process to the advanced application – you can help your users drive in the right way.
Don't forget to tell on your first email how many emails are in that package while creating the email series. If you can keep it limited, their interests will grow. By starting with a trailer email explaining what you're going to provide, you can take the series to another level.
Conclusion
Now you know how to reduce email unsubscribe rates. I believe you can follow the steps explained above. Why don't we recap the whole thing to remind you once again?
Make a remarkable subject line
Make email copy extraordinary with power words
Segment your email list and get to the right audience
Improve your presentation. Design it well
Don't bombard their inbox with your emails. Everyday
Work on getting continuous feedback
Blend with content variations
Personalize your emails
Make sure your emails display great on mobile devices
Series emails for tutorials, product guides, and something appealing
Implementing all the items from this list will give you super benefits while trying to reduce email unsubscribe rates. Surprisingly, if you can apply a few rules from this post, you will surely experience some outstanding benefits on reducing email unsubscribe rates.
If you're juggling about how to design a opt-in form that converts amazingly, read the mentioned post.
---
Sadiq Ahmad
I am a fan of 'WordPress' and 'Haevn.' After spending one-third of my life with WordPress, I can advocate, this CMS lets you create anything you could imagine. Build. Expand. Grow. Hi, my name is Sadiq. I write about WordPress while listening to Haevn.