How an Online Form Builder Can Benefit Your Business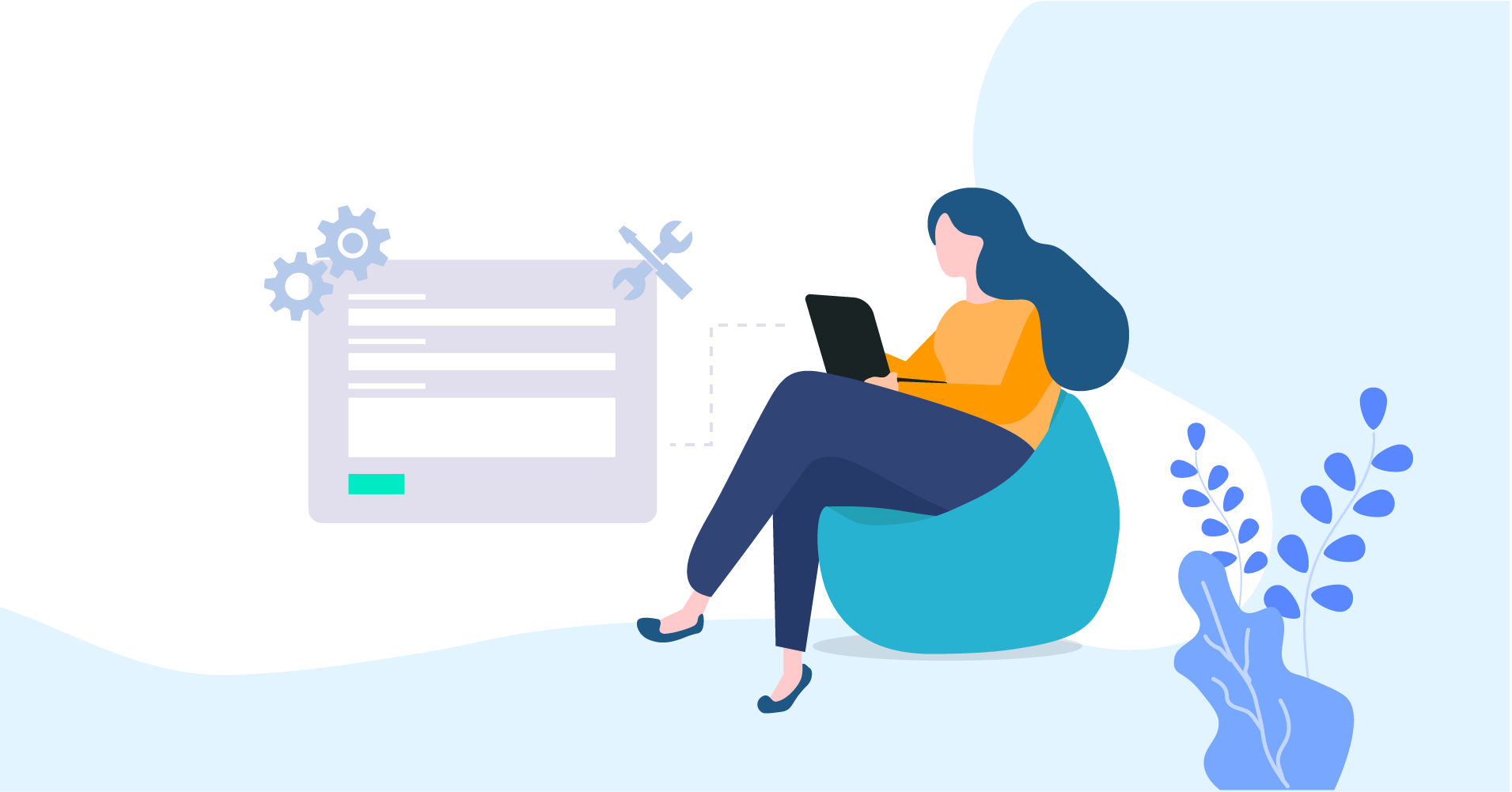 Today, communication plays an essential role in almost all sectors of a company as it is the main source of continuing a bond between the two parties. And in the case of online business, it has become a core component as users are facing so many problems for not getting trustworthy online service. Nowadays, among all the strategies of communication, the most significant and practical means of transferring each other's ideas is done through the contact form. And a perfect online form builder can benefit your business very effectively.
A recent study showed that 65% of businesses say that creating traffic and leads is their biggest marketing challenge, and 74% of establishments are focusing on converting the leads into customers.
When we are talking about online forms, there are a ton of online form builders in WordPress. But among them, how do you know which one would exactly benefit your business? In today's blog, you will see a detailed discussion about how an online form builder named Fluent Forms can benefit you for your online business. Before moving to the central part, first, let's see what are online form builders and why you should use form builders?
What are online form builders?
A WordPress form builder is a plugin that allows you to create different kinds of personalized forms through which your visitors can connect with you, and you can also send the necessary information to them. Moreover, a form builder has a whole flow of features and functionalities that make it easier for you to generate more advanced forms on your website for any purpose. In a nutshell, they can benefit your business.
Why should you use online form builders?
There are lots of valid reasons to use an online form builder on your website. First of all, to add a contact form to your website, you don't need to have any coding knowledge. You can create forms through raw HTML code on your site, or as an alternative, you can use form builders.

On the other hand, as a WordPress user, using a web form in your online business is not complicated. It saves your time, energy, and money for generating leads to your business. You can easily add links of media platforms to your form without any sorts of hassle. Even using a form makes it easier for you to collect information about your particular customers for a specific event of the company.

In the WordPress directory, there are a lot of online form builder plugins that open doors for you to create and run forms to your website. For example, Fluent Forms, WP Forms, and Contact Form 7. Today we will scrutinize how a form builder can benefit your online business. Let's dive into the topic.
How Fluent Forms can benefit your business
Fluent Forms is a user-friendly, drag and drop, and customizable contact form plugin that comes with all the premium features, and many more unique functionalities. You can smoothly create any type of form on your website with Fluent Forms. The form builder offers you 66 pre-built templates, 40+ input fields, and five advanced fields in the free version.
Even, you can get the email notification for each submission from your users in the lite version of the form. Its conditional logic field allows you to pile up necessary information from your clients without any hassle. So, why not try Fluent Forms for your website? Here are ten ways of how Fluent Forms can help you with your online business.
Easy to use
The first and foremost value of using Fluent Forms for your online business is that it is very easy to use. The drag and drop facility of the form allows creating forms within a few minutes without writing a single line of code. Its pre-built templates make it easier for you to build forms from scratch. Additionally, the multi-column layout of the plugin eliminated the way for taking the audience into the long scary forms. You can smartly arrange your form and give them a more robust and professional look. 

You can find the solution for any problem in the documentation page of the plugin. Finally, the tool helps you to save your time and money with many third-party integrations.
Communication with users
People who visit your website are your potential customers. So, you need to communicate with them before they leave your web page. Fluent Forms helps you to tailor different types of circumstances for helping you to call for new data submissions in every possible situation. You can even explore your inbound marketing efforts with no extra costs. 

With Fluent Forms, you can easily shape a form that can lead to content downloads, subscriptions, registrations for events, or opinion polls. This sort of form helps you to initiate connections, strengthen relationships, and help you to communicate with your website visitors.
Reduce manual works
One of the most significant benefits of using Fluent Forms is that it is flawlessly compatible with other integrations and tools like marketing tools, payment tools, etc. That means you can minimize the cost of buying other tools. As a result, you can save a lot of money for your company. You don't need to worry about data security as well, as they are helping you to collect GDPR compliance information. On top of that, with seamless integrations like MailChimp, Slack, stripe, and Paypal, you can manage and process your data in the system directly without any third-party medium.
Build unlimited forms
Fluent Forms offers you to create endless forms as much you need with pre-built templates. Therefore, you can generate forms within a short period and without any struggle. It's an ideal tool for making and managing any course of action on your website. On the other hand, if you want to create forms on your site manually, you might have to face a lot of difficulties. Fluent Forms helps you to produce forms by providing easy and straightforward navigation.
Decreases the bounce rate
You need to understand that lack of the right contact form on your web page, diminishes the interest of your visitors on your website. Subsequently, the bounce rate of your website increases. Usually, the bounce rate means when visitors spend a little time on your website. So, how to decrease the bounce rate for your website?

Well, Fluent Forms comes with the feature that lets you control how you want to turn back your users after their form submission. You can transfer them precisely to the page where your users generally start their journey on your site, or else you can also move them to another page. In this way, you can make your form more engaging and useful that decreases the bounce rate. As a result, you can get more submissions on your website.
Creating a large network
Fluent Forms lets you connect your contact forms with different marketing tools. Because of this, you can ultimately grow your online business to a large extent. As Fluent Forms allows you to integrate with email marketing tools like Mailchimp, iContact, etc. you can gather and create different contact lists for people with convertible purposes.
Generating leads
Fluent Forms is designed to help you to launch your marketing activities wider and catch your leads in a better way. You can not only collect names and email addresses but also set your CRM structure to activate specific actions. For instance, someone completed a form on your website to download a guide. Once the download is finished, you can send a direct and personalized email to the person eventually. More so, Fluent Forms allows you to offer other information or links which are related to the topic that the person is interested in.

In a nutshell, you can turn your passive data collection into the active lead in your CRM solution by carrying out automatic yet selected actions with the data you fetched from your online forms.
Create dynamic forms
Creating dynamic forms is now the demand of time. Today, almost all companies are seeking reliable and robust forms that can benefit their online business. With a quality online form builder plugin, you can produce a form to your site smoothly.

Fluent Forms can help you make this happen impressively. This form builder lets you implement conditional logic for making your simple form dynamic. Nowadays, conditional logic is an integral part of any form builder tool, and this makes your form more precise.
Collect GDPR compliance data
The new EU General Data Protection Regulation law influences all the fields which work with the EU native people's data. According to GDPR requirements, you have to record any data regarding lawfully keeping personal data and sending marketing emails.

Fluent Forms offers you a more comfortable and more reliable way to gather data in your CRM system. Furthermore, you can easily ask for the information you needed and then record consents in CRM without any manual tasks that can lead to mistakes. This way, you can confirm that the data you have collected is securely registered and flawless. 
Make responsive forms
Day by day, the number of mobile users is increasing faster that turns up the necessity of mobile-responsive alliance on almost all the devices. At this time, people don't have enough time to open their computers and place the information on this. So, they are surfing the internet on their mobile phone. As the number of mobile phone users is growing rapidly, it's time to install a mobile responsive form on your website.

Online forms created with Fluent Forms are by default, suitable for all kinds of devices with all types of screen sizes along with Smartphones, Tablet PCs, Desktops, etc.
Final thoughts
Nowadays, people are coming into law attention span. You have to make sure that you are using the perfect form for your website to grab the attention of your users. If you are using WordPress, you might get confused to select which one because there are a ton of online form builder plugins in the directory.

So, I am recommending you use Fluent Forms to get the benefit for your online business. Its' unlimited features and functionalities let you increase the data quality for your online store. Also, you will get the pro functions of the plugin at the minimum price compared to other form builders in the market. I hope you find this article helpful for your online business.