Top 25 Online Business Tools: Utilize to Maximize Profit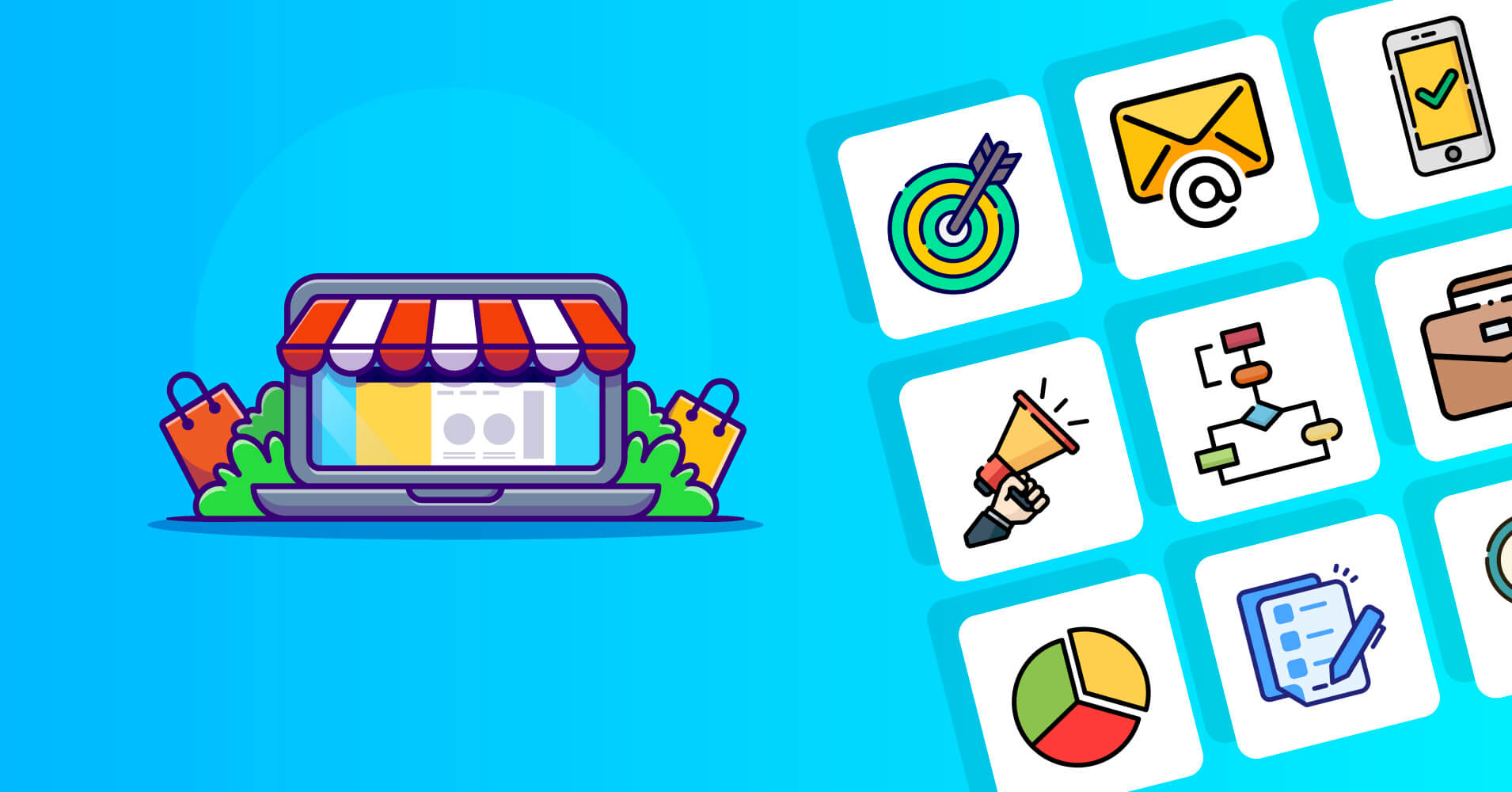 There are hundreds of new online businesses that go from idea to reality every day around the world. If you dream of an online business, you surely hope to be on the side of success stories.
However, most businesses tend to go belly up – you need to find ways to get your leg up on the competition. The secret is finding the right combination of online tools that will give you a competitive edge and lead you to the path to success.
That's why we chart some efficient online business tools that will help you, from market research to keyword research, building websites to building brand awareness, social media marketing, brand awareness, project management, email marketing, and campaign management, ultimately to help.
Fluent Forms is the most beginner-friendly form builder. Download now and start crafting beautiful forms FREE!!!
Top 25 online business tools to notch up upward revenue
If you search for online business tools on Google, there's a good chance of getting confused and not finding the right tools for your particular business. That's why we'll give you a complete tour to find the right tool for the right niche.
Market research tools
To start any business, you must have comprehensive knowledge about the market, the audience, and the gap to fill in. To define your future achievements, there's no alternative to thorough market research.
There're tons of market research tools out there, but the catch is to find the right fit for your business. Without any delay, let's look into some great market research tools that will help you in the long run.
Think with Google
There's no better place than Google to research your market and potential customers. Like the name, before jumping into your online business, you must Think with Google! This is the best place to get started. The motto is Insights, Ideas, and Inspiration — that's exactly what they do. Not only giving you data and analytics, but also you'll get some data-driven strategies and inspiration from experts.
It's a free platform to make calculated decisions with the help you facts and figures. Tools like Google Trends highlights market trend — provide performance data of specific niche in the search engine result.
Whether you are looking for the right market to launch your product or market your product via a YouTube channel, there are a handful of tools available in Think with Google.
In short, this is a suite of different market research tools and a collaboration of experts – you just need to dig around and see what works best for you.
Answer the public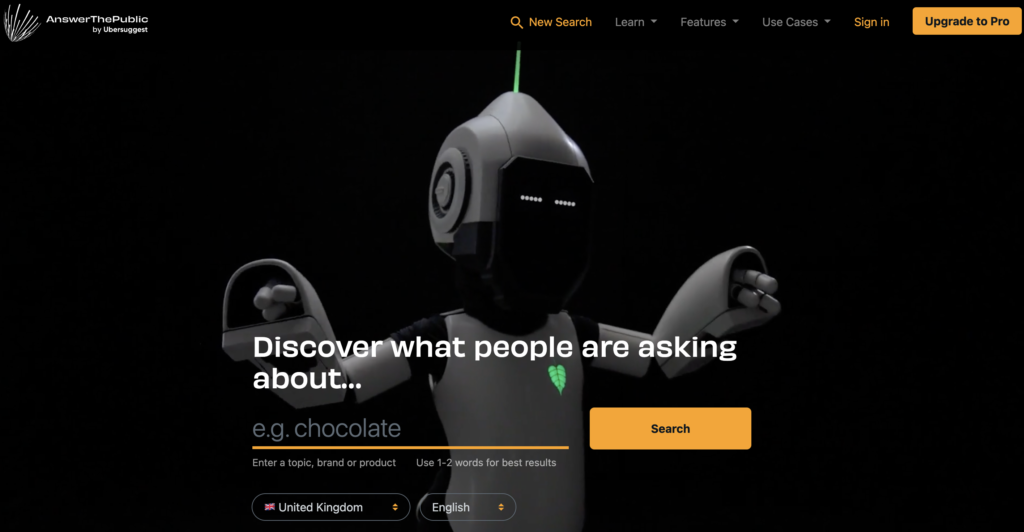 Do you know there are 5.6 billion Google searches happening every day? And almost 20% of those have never been seen before. A huge number of opportunities are out there still to be discovered. However, you need the right tool to grab the opportunity and get the first-mover benefits.
Answer The Public which is a great free market research platform that can help you determine what questions people ask online. Putting your topic on the search page will give you a list of topics, questions, common search terms, and related subjects.
It can help you to find new dynamics in your business model and develop different products/services that may perform well in the market. Moreover, if you're thinking of content marketing and establishing your place on the search engine's first page, this is the place you need to spend some time on.
Fluent Forms
If you own a website, either for business or fun, a form builder is a must for you. From conducting surveys in conversation style to collecting leads with quizzes, a compact form builder can help you from market analysis to becoming an enterprise.
Fluent Forms is an easy-to-use, lightweight, drag-and-drop form builder that is packed with tons of features and integrations. You can get insights from your leads with multi-step forms, fun quiz forms, conversational forms, and so on.
Some key features of Fluent Forms are worth mentioning –
Drag and drop form builder for ease-of-use
Conversational forms for interactive forms
Dozens of pre-built form templates for effortless form building
Conditional logic for greater control over the forms
Multi-column resizable form layout
45+ native integrations for additional functionality
Calculated fields for measuring numbers based on customer inputs
Visual data report
Multiple payment solutions for accepting payments from customers etc.
Fluent Forms is a real bargain for anyone with a fast and smooth interface, visual data analysis, exceptional entry management, quick export-import, etc. That makes it a must-have tool for your business.
Statista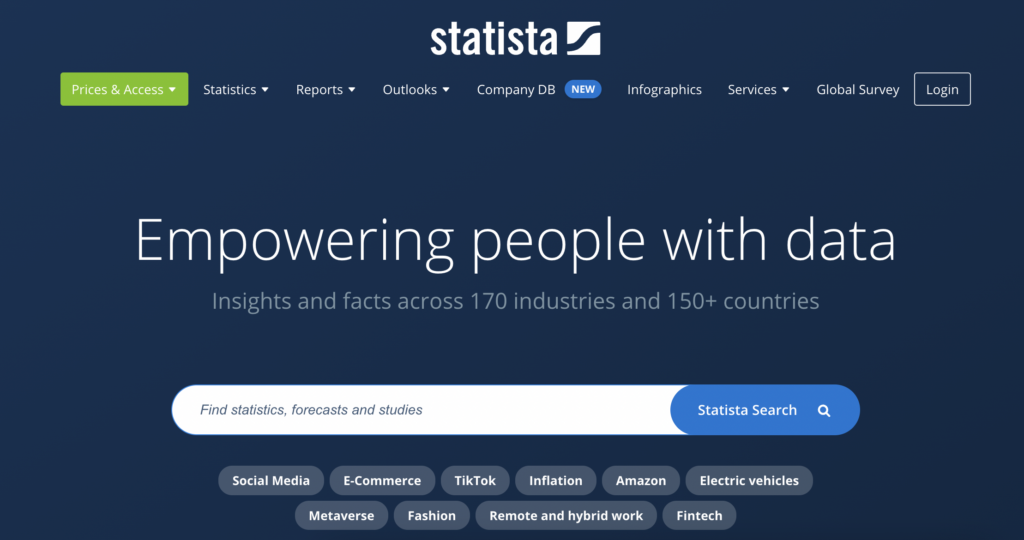 This consumer data portal provides easy-to-digest statistics about your industry and consumer behavior. You can easily get started with Statista – head over to their website and try a search. Your query will return hundreds of visual reports, data, and statistical dashboards from several sources.
From social media usage to smartphone usage, market trends to demographics, and consumer behavior to sales numbers, Statista covers a vast range of research topics to initiate with.
These reports will help you see how sales in your industry have changed over time in the U.S or globally to make the right marketing plan.
Pew Research Center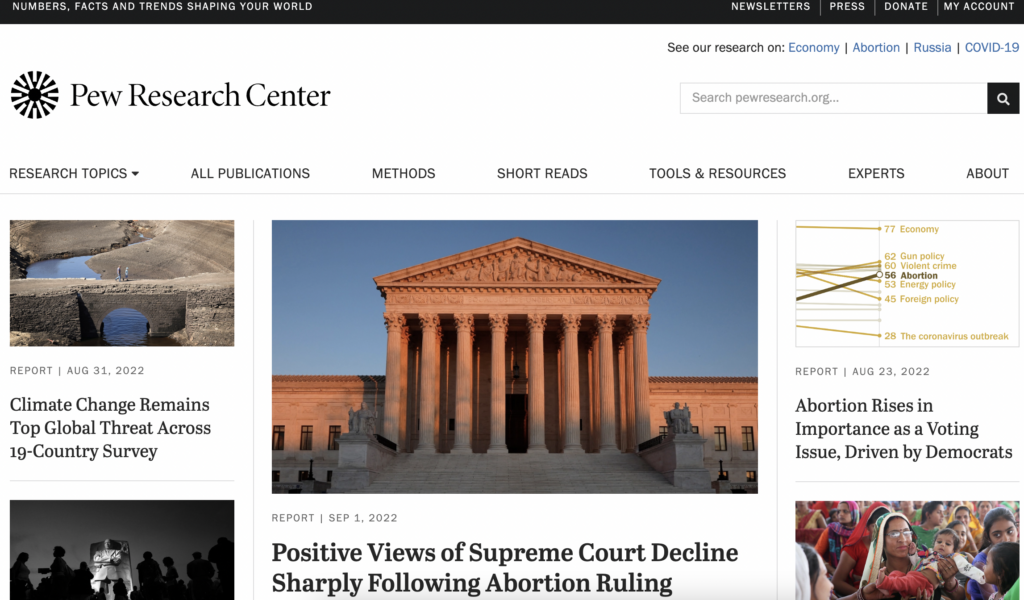 If you're into demographic and statistical information, this is another platform to perform deep market research. Pew Research Center is a fact tank that aims to inform people about different issues, attitudes, and trends shaping our world.
They conduct content analysis, demographic research, public opinion polling, and other data-controlled social research. They have a massive database of free inquiries in various fields, such as marketing statistics, social media usage, and political issues to economic situations.
Furthermore, you can use the information to inform subsequent market research and apply it to your ongoing project.
Keyword research tools
If you want to be a successful entrepreneur, online appearance is a must. And keyword research is an important element of modern SEO. Whether planning a content strategy or revamping an old blog, nothing works like quality keywords to attract consistent, organic traffic to your website.
Here we're going to discuss the best keyword research tools to get exposure in the market.
Google Keyword Planner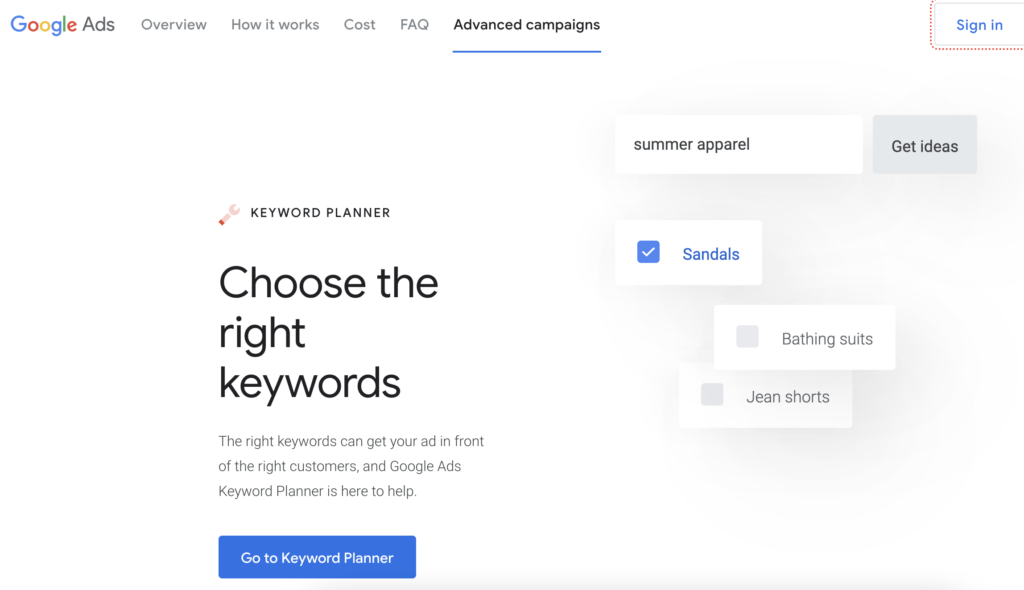 When it comes to keyword research, Google Keyword Planner is one of the best free tools out there. Whether you buy Google Ads or not, you can run unlimited search queries without any expensive upgrades.
Google Keyword Planner includes two main features. One is used for exploratory purposes and another for more in-depth research on search volume and forecasting.
It may seem pretty vanilla to you if you want to compare GKP to any paid keyword research tool. Before judging too early, you need to keep in mind the data it's showing is coming straight from Google.
The "top of the page" is our favorite feature of this tool. If you're planning to run ads on Google, you need the data to see how much people are spending to be on top of the SERP.
Ahrefs Keyword Explorer
Ahrefs is one of the favorite keyword research tools in the market. It provides a broad keyword report based on clickstream data and delivers unique click metrics to its users.
From search volume to keyword difficulty, parent topic to related suggestions, backlink profile to SERP overview, you'll find everything you need to learn about your topic/niche.
Unlike other keyword research tools, Ahfres won't give you vague difficulty information like easy, difficult, or 85/100. It tells you exactly how many backlinks you'll need to rank on the first page of the SERP (search engine ranking page).
This amazing tool is supported in over 171 countries and can give you in-depth suggestions about any keyword.
Semrush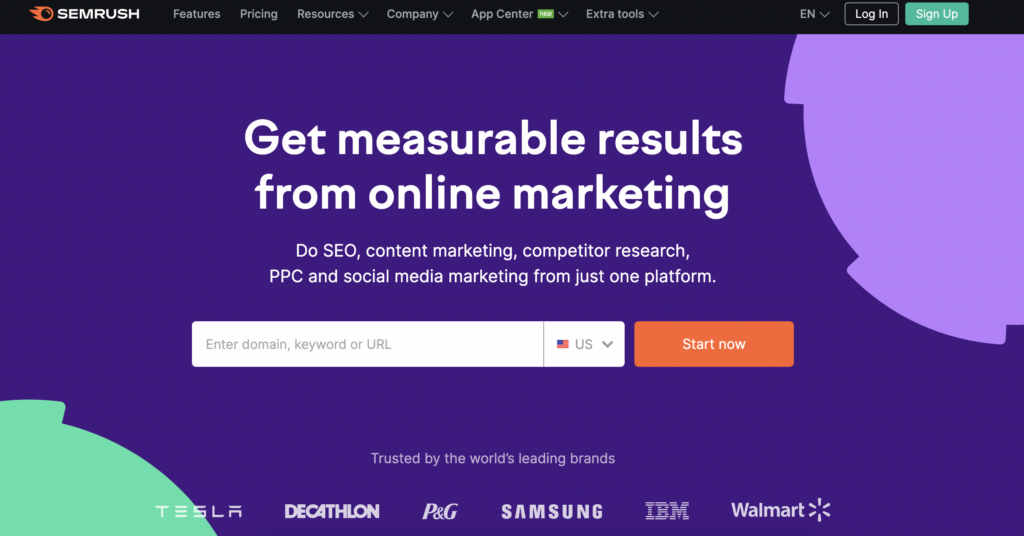 Semrush is not only a keyword research tool rather, it's an all-in-one suite for discovering marketing insights and online visibility. Whether you want competitor analysis or Google Ad campaign optimization, Semrush is the tool you're looking for. It's more like the Swiss army knife of SEO, instead of producing a list of keywords, Semrush suggests 5-15 keywords that your competitors are already using.
If you're looking for something more advanced, this tool shares a ton of keyword data like the SERP feature (reviews, featured snippet, site links, image pack, etc.) and granular analysis of current results. A broad range of keyword research features is available to enrich your online business site, and competitive keyword gap analysis will help your content stand out in the crowd.
Moz Keyword Explorer
Moz is another amazing complete SEO platform that offers different tools for keyword research. It may not be compact with many features, but it definitely gives important information to rank higher on search results. Moreover, it can be a less overwhelming user experience for someone who has just started their online business.
With the Moz Keyword Explorer tool, you can get to see the monthly volume, difficulty, and organic clickthrough rate (CTR) of any keyword. Furthermore, you can see analyses of current results and suggestions for similar keywords.
Website building tools
Creating your website is the next important thing; it must be done with comprehension. For that, you need the best website builder for your site. However, finding the perfect website builder can be tricky for you, as hundreds of them are out there.
If you trying for a magical one-fits-all approach to choosing the best website builder, you'll be lost in eternity! To narrow things down, we list the top 3 website builders for you.
WordPress.org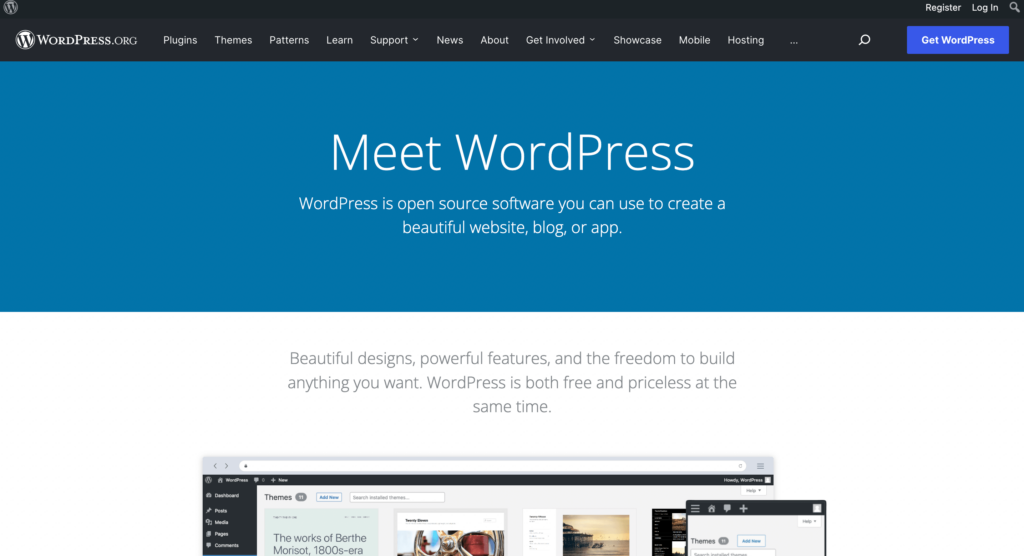 WordPress is a free and open-source, powerful website builder that tops the website builder list. You don't need any coding knowledge to build beautiful websites – it has an intuitive drag-and-drop feature that anybody can master within days. It offers powerful features, scalability, ease of use, and a huge, friendly community. Additionally, you don't need any third-party control; you have full website ownership, which gives you maximum privacy.
There are two versions of WordPress available: the self-hosted WordPress CMS (content management system) and WordPress.com. Many big fishes like The Walt Disney Company, Vogue, Microsoft News, Etsy Journal, Yelp Blog, etc., built their website with WordPress.
Wix.com
Wix is a cloud-based powerful website builder that offers tons of features to create, design, and manage websites. Though it's not as popular as WordPress, you can build a website with tons of professional-looking templates for your online business.
If you choose Wix as your website builder tool, you can put another thing aside from your mind – hosting. Less time in hosting planning gives you more time to organize marketing strategies. Speaking of marketing, there are some tools you must have on your tech stack to grow your company's revenue. We'll speak in the later section.
Shopify
If you are planning to start an online business store, Shopify can be a good alternative to WooCommerce builder. You can build and customize your online store without being distracted by so many on-page features and buttons.
Including web, pop-up shops, mobile, multiple social channels, etc. Shopify is powering millions of online stores across 175 countries, and 4.4% of all websites on the internet are using Shopify as their eCommerce website.
It offers its own integrated payment solution named Shopify Payments which allows your customers to pay via their credit cards. However, you can also add a third-party payment gateway if you want.
Unlike other eCommerce website builders, Shopify comes with better inventory management, powerful analytics, unlimited products, and simple marketing and SEO solution, all wrapped in one package.
Branding tools
If you're having trouble defining your brand and shaping your marketing strategy, then branding tools certainly can provide some major clarity. These tools cover many grounds to help you make a mark in the market. Once you start exploring options, you'll find there are branding tools designed for every aspect of your marketing strategy.
Vistaprint Logo Maker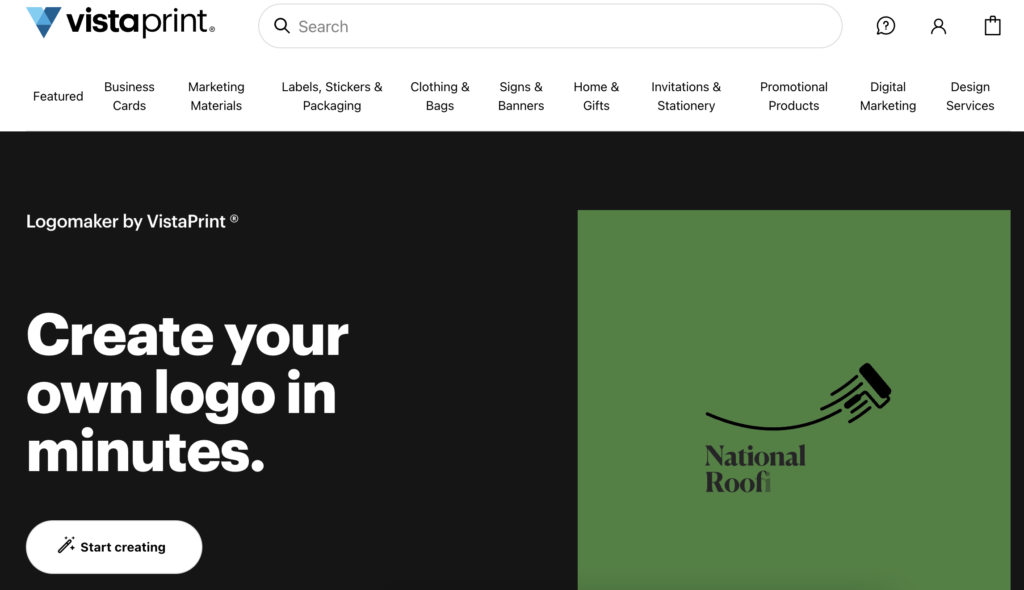 Vistaprint logo maker is a simple and geared-up platform to make a logo for your company. The best part is you don't need to sign up for an account to start making your logo. You'll be asked a bunch of questions like company name, tagline, product, etc., for follow-through, and you'll have access to various design suggestions. You can customize the design as you like and print or download it in different formats from their site. Don't delay in making a pretty logo for your online business to make unique identification for yourself.
You can also try out other platforms like Looka, Designhill, Tailor Brands, etc. a try if you aren't satisfied with your logo. Hire a professional logo designer if needed.
FluentCRM
Without a smooth customer relationship, you cannot have a profitable business. Customer Relationship Management (CRM) systems are powerful tools that help you understand your customers throughout their entire customer lifecycle.
FluentCRM is the best self-hosted email marketing and CRM solution for WordPress. Manage customer relationships, build email lists and run sophisticated campaigns, automate email sequences, manage learner and affiliate, monitor user activities, and much more without leaving your WordPress dashboard. A free version of FluentCRM offers many features to increase your conversion rate!
Canva
Canva is an amazing tool you can use for multi-purpose. Whether for Facebook ads, infographics for blog posts, or even logos, it has various features and elements to play with. Hundreds of free & paid stocks, templates, shapes, elements, etc., made it useful for both beginners and professionals.
It focuses on a beginner-friendly user experience and even has amazing video tutorials to give tours in the Canva designing world. Exporting files is easy and fast – making it a popular tool to grow your brand awareness and attract traffic with eye-popping designs.
WP Social Ninja
To gain your customer's trust, sometimes you need to show your social media feed, display business reviews, and connect chat widgets with your WordPress website. It helps you to make a social presence, customer engagement and ultimately helps to grow sales.
For that, WP Social Ninja is the all-in-one social media plugin that offers 4+ social feeds (like Facebook, Instagram, Twitter, Youtube) to show your social activities, 9+ review platforms (amazon, yelp, GMB, AirBnB, etc.) to show live reviews of your customers, 15+ chat widgets (Whatsapp, Telegram, Snapchat, Line, WeChat, Skype, and so on) to connect with its customer base.
Taking care of all the platforms is not an easy job at all. So if you can connect a plugin like WP Social Ninja, it makes your job more convenient and user-friendly for your business, even if it can serve your business intention very fast.
Taking care of every social feed, review, and showcase in one place can be a game-changer. Install WP Social Ninja and make a strong customer base to take your business to the next level.
Sprout Social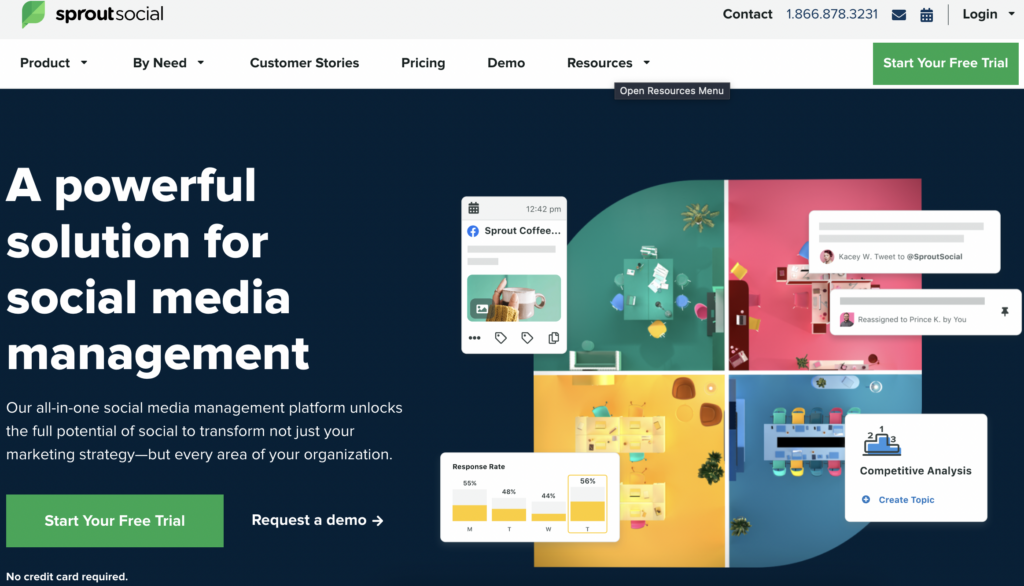 Sprout Social isn't just a scheduling tool, it's more of a corporate tool to access the smart inbox, customized reports, in-depth social media analytics, and so on. This tool will help you improve your work quality by streamlining your efforts and ultimately help you grow your social media business handles. Sprout Social supports Facebook, Instagram, Twitter, LinkedIn, and Pinterest.
Social media plays a very important role in getting good exposure. You need to manage, schedule, and automate your social media handles and messenger to step ahead of your competitors.
Grammarly
Your online presence needs to be clean and compelling. Silly mistakes like spelling or grammatical errors, even wrong punctuation, can make your visitors doubtful about the quality of your content.
The fun part is that Grammarly focuses on accurate spelling or grammar and ensures easy-to-read quality content. Even if you only use the free version, you'll get tons of features to replace complicated sentences with less repetition and more refreshed ones!
Communication tools
In any business, collaboration increases benefits. If your business needs to collaborate with people, you need to accomplish tasks effectively and efficiently. Collaboration tools fuel innovation and foster creativity. That's why we list some of the best communication and collaboration tools to notch up your business goals.
Trello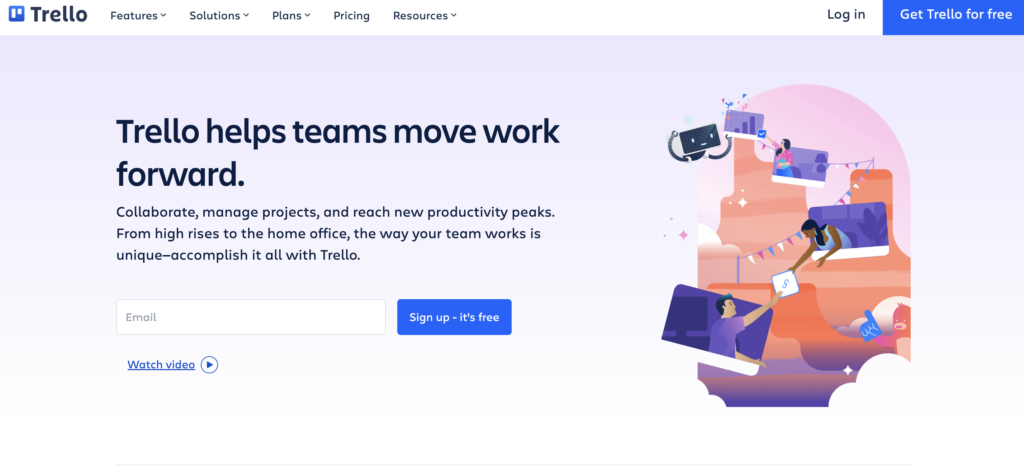 Trello is an amazing tool for managing and collaborating with team members. A sleek and simple interface with visual functionalities makes it an organizational bliss. You can pack a bunch of details into each card and make it easy to navigate through projects.
From checklists to coloring labels, integrations with major tools like Fluent Forms, Zapier, Google Sheets, etc., built-in automation, activity logs to file/link attachment, and many more.
If simply put, this is a multi-functional whiteboard that you can attach anything you want and access from anywhere you want.
Slack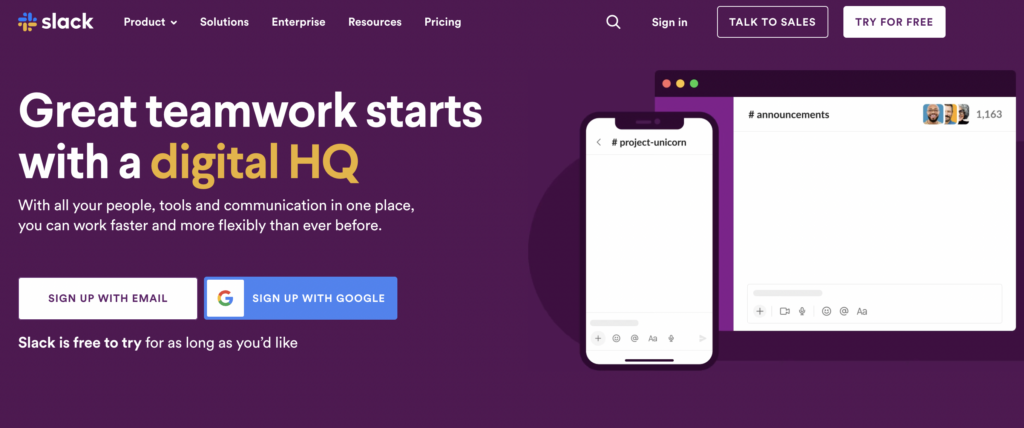 Slack is a workplace communication app – a single place for messaging, file sharing, instant meetings, and so on. This is one of the most popular communication platforms in the business world that helps you to collaborate with others via a virtual workspace.
Think of Slack as a chatroom shared among the team members to get them all on the same page. You can create different "workspaces" and divide them into different "channels" to smoothly run and organize your work.
An intuitive UI combined with group and person-to-person messaging makes it more welcoming to the users than its competitors. Design and understanding its users' needs – Slack ensure these twin pillars that make it a compact and successful communication office tool.
Discord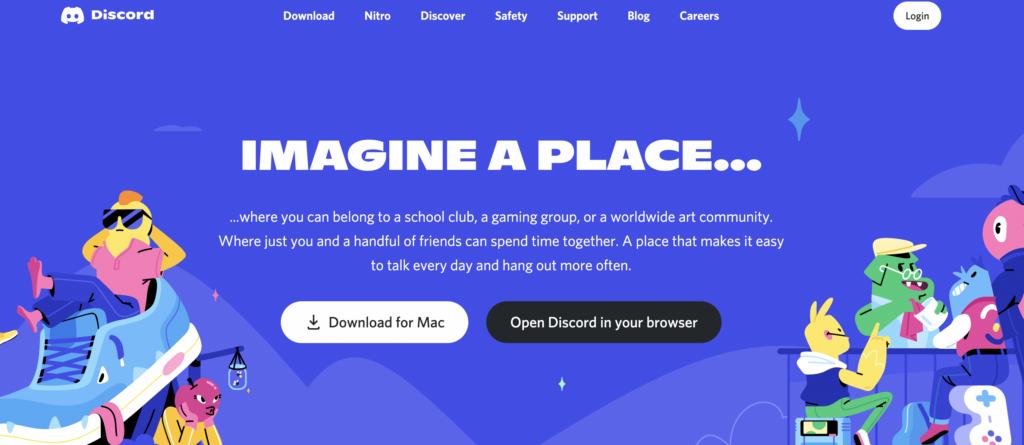 Discord is one of the best and easiest ways to talk over voice, video, and text. Users can join diverse servers from one account and send direct messages to other users inside those channels' featuring text, photo, voice, or video messages.
You can design their private communication servers – each server can cover multiple channels classified by hash-tagged keywords, making it the best for secured conversations with others.
You can consider it as your primary communication tool if you need secure IP protection with huge servers and utilize the ability to use bots & third-party integrations.
Asana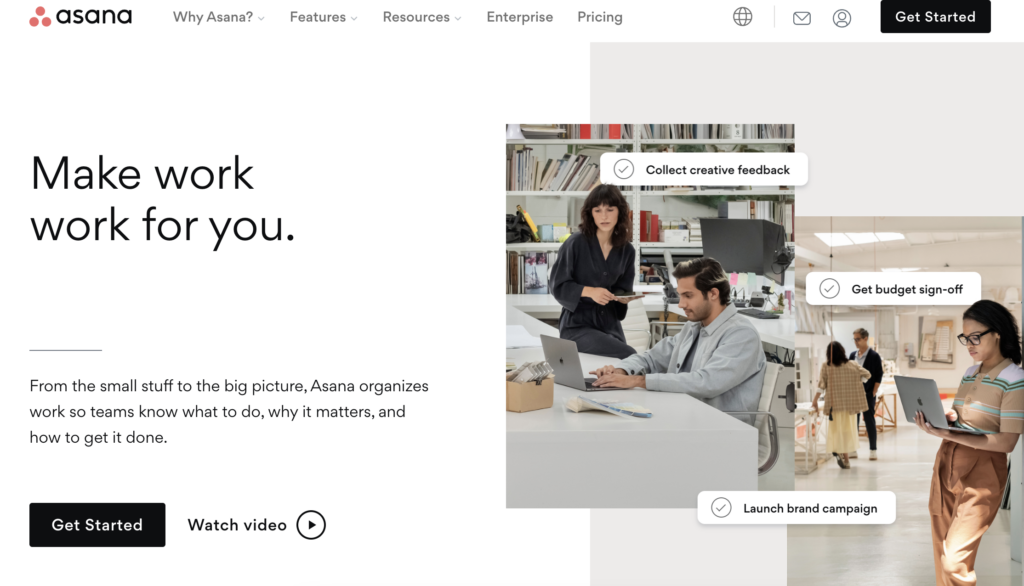 Online business is not a piece of cake, and choosing the right business tools is even harder. However, don't be overwhelmed by the number of apps you see on Google regarding purchasing management tools.
Here comes another one. Don't waste your valuable time between scheduling meetings and never-ending email chains – Asana lets you know everything about your team members, like who is on which project. Everything gets easier with clear communication and the right collaboration.
From creating, sorting, and sharing files to tracking all your team's work, integrating third-party tools to facilitating meetings and capturing minutes, all these make it a worthy tool to be in your business toolset.
Payment tools
Unless you plan to run a cash-only business, you will need a way to authorize and process credit card payments.
Fortunately, payment gateways and payment processors have come a very long way. There have never been more options to choose from.
Let's check out the best fit for your business.
Stripe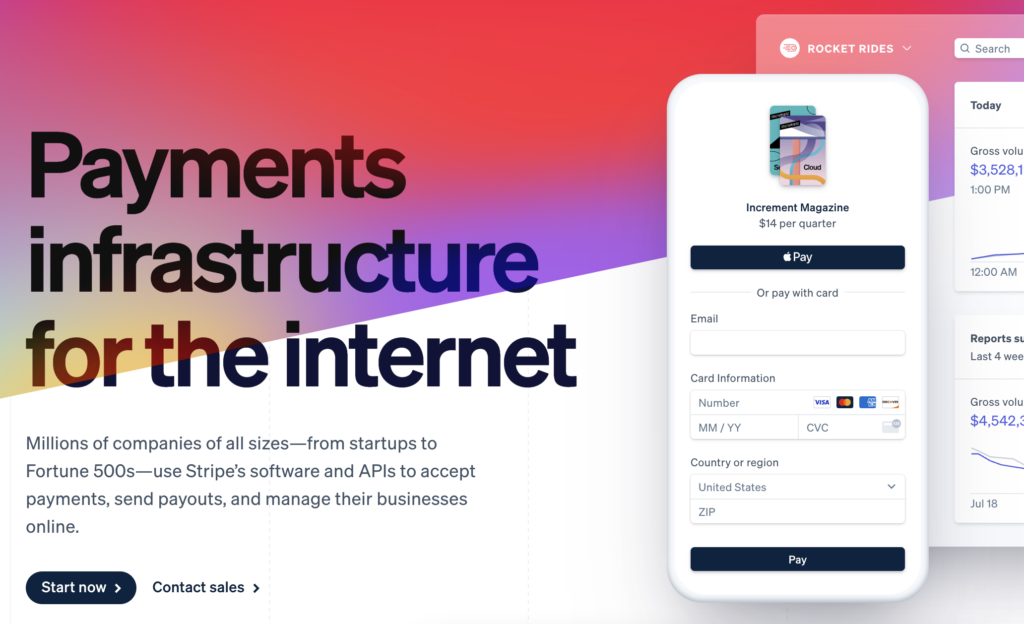 Stripe is one of the most commonly used payment processors—from startups to Fortune 500s, Stripe's software and APIs are used for accepting payments, sending payouts, and managing their businesses online.
It's an amazing choice for eCommerce stores, subscription services, on-demand marketplaces, etc. So for those of you who operate a business with multiple processes and services, this is something you should consider.
Stripe's standard pricing is pretty simple. It'll cost you 2.9% plus $0.30 for every card charge as a merchant. There will be an additional 1% charge if you acquire international cards.
PayPal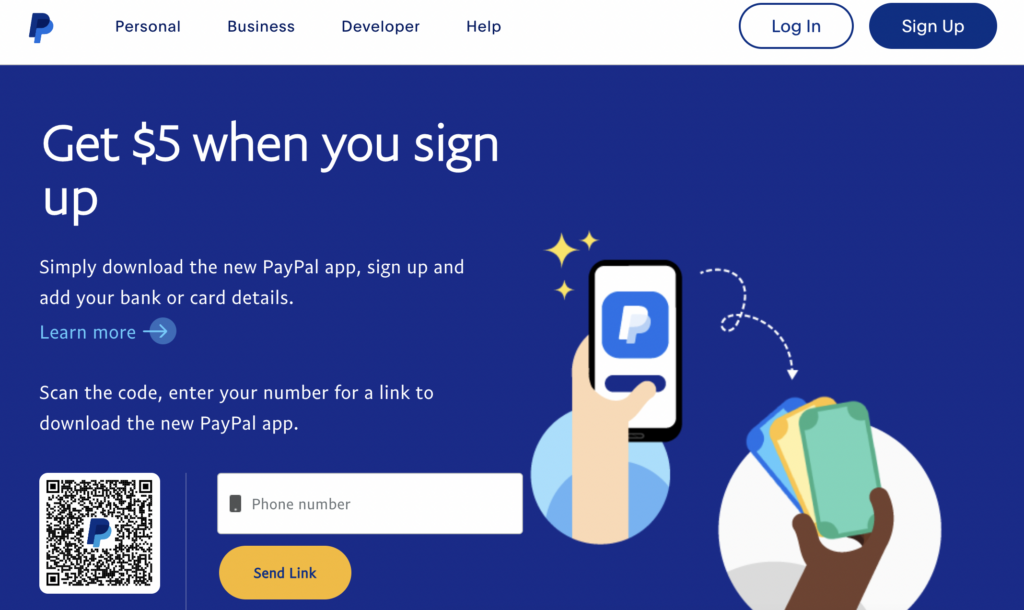 PayPal has a reputation that speaks for itself. From ease of use to reliability and security, hundreds of millions of people use PayPal daily for their business.
You can easily integrate it with practically any online store. If you don't have a well-established brand name yet, the PayPal button can give your customers confidence.
There's no doubt that PayPal is the most commonly used digital wallet in the world. With PayPal for eCommerce, you can accept:
Credit cards
Debit cards
Venmo
PayPal
PayPal Credit
And then some
If you use PayPal, Standard debit and credit card payments carry a 2.99% fee plus a $0.49 fixed fee in the US. For other transaction options, fee rates vary from 1.9% to 3.49%. Most of them have small fixed fees too.
Paymattic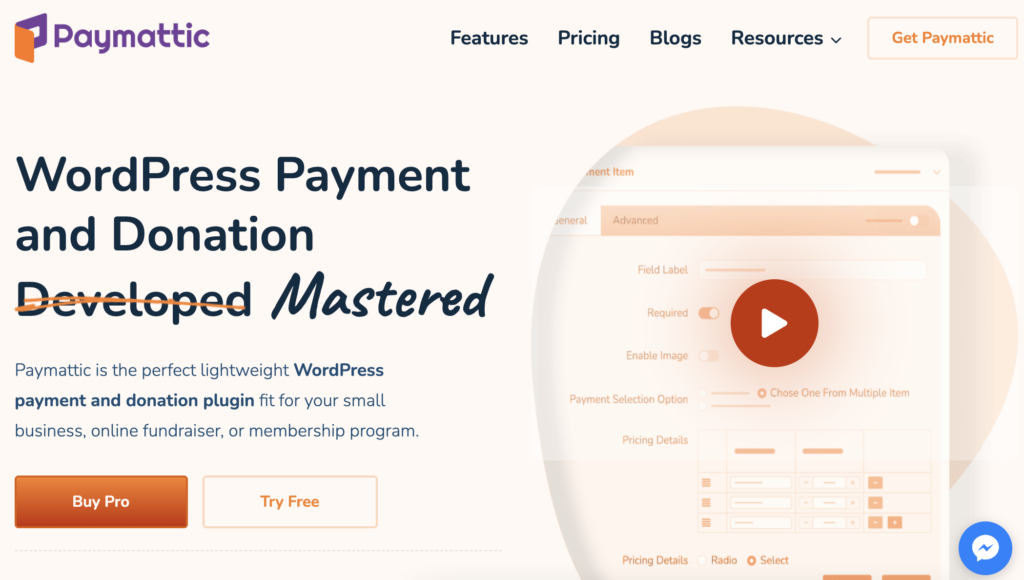 Paymattic, formerly known as WPPayForm, is a popular global player for donations, subscription payments, recurring payments, and many more. It has built-in form builder functionality and uses Stripe to process payments. From small businesses to eLearning, from non-profits to membership—it has a wide range of payment variations.
Moreover, you can also get a host of additional payment gateway in the premium version with advanced reports and analytics.
There features you should look up to in Paymattic are –
A whole bunch of payment gateways support
Mobile-friendly checkout process
Multilingual support
Custom currency feature
Shortcode facility and more
Single site license only at $59
and so on.
Wrap Up
They're more than 30 million small businesses in the United States alone. Just imagine how many businesses will be around the world. Even if you come up with something completely new, you need some extra push to beat the time to get the competitive edge.
If you find your perfect niche, online businesses may seem easy to you. But the competition is greater than ever. If you don't spend a little extra time establishing your brand, you cannot survive in the market.
That's why you need to plan your business strategies back and forth, use the best online tools for your business, use secure payment gateways, and ensure your website is optimized for search engines and fulfills users' search intent.
If you need to choose a complete tool that can empower your tech stack, our pick is Fluent Forms. Why?
For the very first step of building your business, Fluent Forms helps you initialize market research with its survey forms, quiz forms, conversational forms (a great alternative to Typeform), multi-step forms, and so on.
With 50+ input fields, you can easily make whatever form you want. From product order forms to booking forms, business forms to check order forms, user registration forms to membership forms, this is the handiest form builder for any business.
If you own a small online store, you can take orders, and users can pay via Fluent Forms, as it has integration with a bunch of payment tools.
Speaking of integration, from FluentCRM to Slack, from Airtable to Discord, from Zapier to BuddyBoss, from Trello to Telegram – Fluent Forms has 45+ native integrations with 4000+ integrations via Zapier, making it the most compact, feature-full tool in the market.
Hopefully, this gives you an overview of what tools you should use to run your business and notch up your revenue's upward curve.
Comment below if you have anything in mind regarding business tools. Subscribe and follow our channels to get more tips and tutorials about WordPress and business.