Amazing WordPress Forms For Your Valentine's Day Promotions
Mahiyath C
. January 28, 2021
. 10 minutes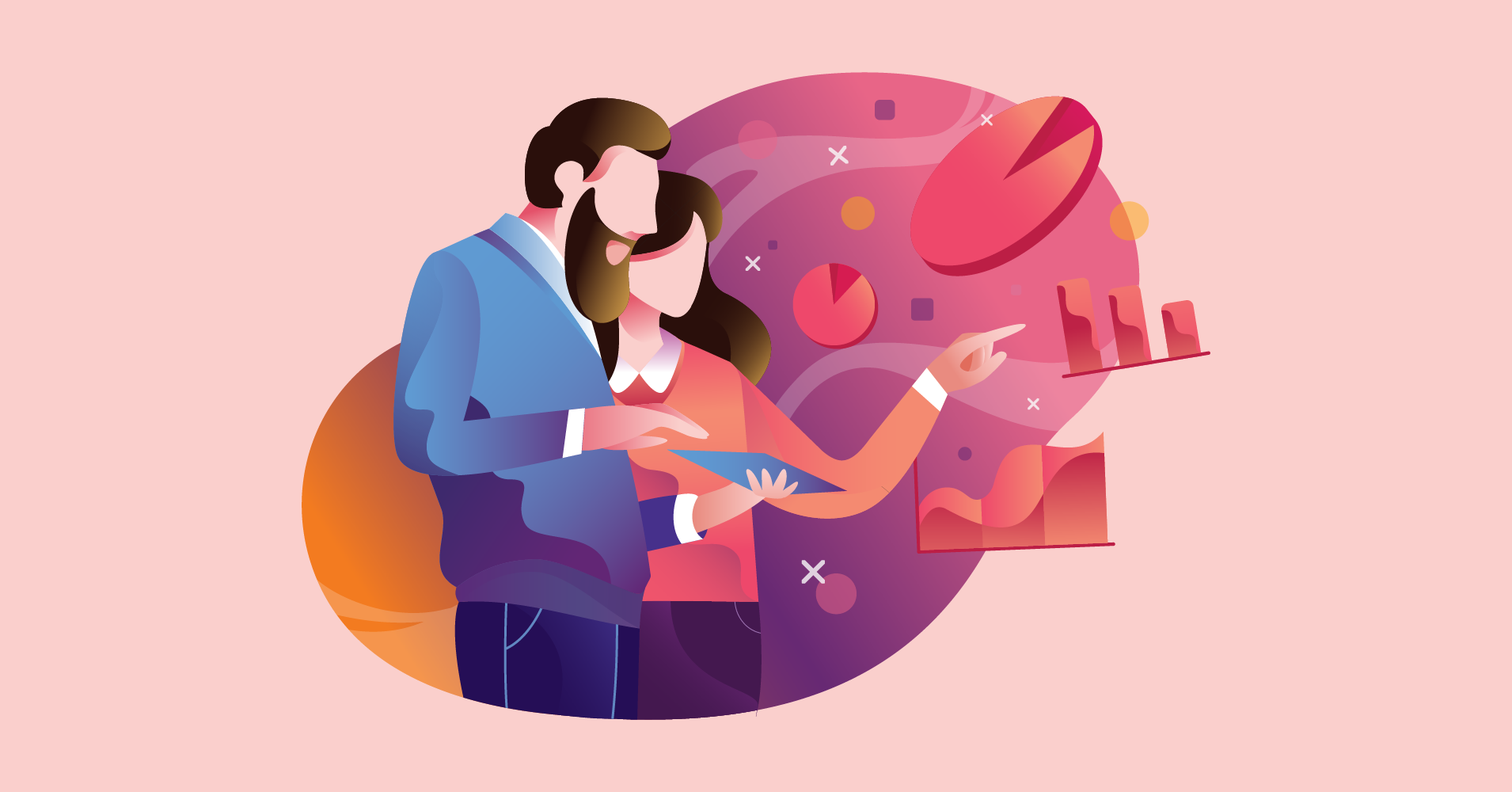 Good Valentine's day promotions mean great revenue for your business. It's a well-accepted fact. The annual spending on Valentine's day is projected to rise up to $27.4 billion, which is a complete 32% increase from last year. With Valentine's day just around the corner, now is the perfect time to plan your Valentine's day marketing strategy and generate more sales and higher revenue.
2020, 2021 were rough years from all perspectives. But if we had to look at the positives, it's a fresh perspective on our priorities. Keeping this in mind, people will rush to celebrate their important relationships or put effort into others to make them healthier. And hence Valentine's day sales in 2022 are predicted to hit a historic high.
And that's where you can help. You may run a pet store or an elegant jewelry line, each of you has something to offer on this special day.
WordPress forms for Valentine's day promotions
With the pandemic still persisting, people are now more conscious than ever of every physical being in their vicinity. Hence, it is of paramount importance to set up an excellent shopping experience for your users without any physical proximity. eCommerce can be a good solution to this.
However, delivering a straightforward user experience and managing sales are mammoth tasks on their own. Not to mention the load they become when you have to manage both. But don't worry, you need not wreck your brains for Valentine's day marketing ideas. People are more likely to celebrate the day traditionally with customs of gifts, date nights, and Valentine day contests.
Keeping this in mind, we will walk you through some forms that you can create to boost your Valentine's day marketing ideas. Please be noted that these are only some of the examples. You can get creative and create more forms to better suit your business.
Create exciting WordPress forms with Fluent Forms
We will be using Fluent Forms to demonstrate some of the use cases for Valentine's day. Fluent Forms is one of the most advanced WordPress form builder plugins that is super lightweight and efficient. You can use it to create complex forms fast.
Fluent Forms' free version includes five integrations, 25+ input fields, and prebuilt form templates. You can easily expand it to 45+ input fields, 70+ prebuilt form templates, 35+ third-party integrations by upgrading your license to a premium version.
We will use some of the prebuilt form templates available to Fluent Forms users and customize them to suit our Valentine's day promotions.
Special Valentine's day restaurant reservation
When we think of Valentine's day, the first picture that comes to our mind is a nice dinner in a cozy setting with our loved ones. But right now is a rushed time with people switching from their work from home routine to their previous pre-pandemic one.
To save everyone some hassles, you can use a restaurant reservation form on your landing page or you can use email marketing for restaurants and cafes. Here, we will take the event registration prebuilt form template and customize it to suit our purpose. Alternately, you can take a blank form, and work on it for your Valentine's day restaurant promotions.
Landing pages can lead to more conversions, and here's a blog that explains it all at length.
An event registration form already includes a name field, an email field, a phone number field, two simple text fields that you can use for company name and website name, and one text area field in case the customer has a need for a message.
We do not require the company or website name for booking a few seats in a restaurant. Hence, we can omit these fields. And replace them with a numeric field and a dropdown field.
Now, edit the numeric field to Number of guests (including you), so the restaurant can know how many people to prepare for. As for the dropdown field, we will use it to ask customers to select the hours they'll like to dine in. Next, we will edit the messages text area field so the customer has a space to mention any specific requests or notify of any allergies.
Another crucial factor to consider is a full house scenario. You need a backup plan if a user submits a form when your restaurant is fully booked. You can solve this with Fluent Forms' form restriction feature. Simply go to the Settings & Integrations tab of your form, and on to the Scheduling & Restrictions section. Set the maximum number of entries according to your seat arrangement and compose a message like Sorry, we are fully booked on reaching maximum entries.
Book a getaway for Valentine's day
Given the present circumstances, a lot of people will not feel confident about dining in a room full of people.
But some people will not feel too confident about dining in a room full of people, given the pandemic situation. But we do need some special ideas for Valentine's day, do we not? So how about a nice getaway to a holiday resort, a bed and breakfast, or a remote island for a day or two to relax?
To enable your guests to sign up for a vacation, we will take a Room Booking prebuilt form template, but you can customize a blank form too. This form already has a name field, an email field, a dropdown field asking room type, two date/time fields, a simple line field, and a text area field.
This is perfect if you are a hotel, B&B, or a resort offering rooms. But if you are a tour operator, then you might need a little more information, like, which package the customers are booking, or which activities they'd like to participate in.
We'll start by dragging the no. of people, simple text field and drop it right before the room type dropdown and adding a payment field before room type and use it to ask for the package they want.
Now add a payment method field, configure the payment options, and you are done.
Valentine's day online gift purchase
Gifts go hand in hand with almost every occasion. Going on a vacation or dining out may depend on a variety of factors, but gifts are much more simple. A nice piece of jewelry, fancy makeup or watch, clothes, electronic gadgets, or even a simple flower bouquet; a simple gift can go a long way, especially as a last moment savior on Valentine's day.
Here, we will take a product order prebuilt form template. This prebuilt form template already includes almost everything we need. But if you are feeling extra creative, you can always use a blank form and create your own.
This template comes with a radio field, asking about the customer's history with the shop, a simple line field, a numeric field, a checkbox field, a dropdown to inquire about the products the customer wants to buy, and finally, an address field and a number field. These fields are adequate to place an order perfectly. However, we will still edit it a little to customize it for our needs.
We will start by changing the first simple line field into a dropdown. Or, we can change the field into a payment field to encourage multiple product purchases. This will make the selection process effortless. Besides Valentine's day greetings at the very beginning sets a nice tone for your business.
Everything is set but all the fields may intimidate the users. To avoid this, you can deploy conditional logic and map them with each option from the checkbox field. This will simplify the form yet retain all the necessary elements on the form.
Before finishing off, we will attach a payment summary field and payment method field to give the user a summary of their order. And voila! Your online purchase form is complete.
Valentine's day party invitation
Some people like to celebrate special days with all their friends and family. So if you are a party kind of person, then you can certainly benefit from Valentine's day invitation form. We will show you how you can create that by customizing a birthday invitation party form.
Obviously, the image needs to be changed into a more suitable one. So does the heading. Below the image, put the details of your party so your friends do not get confused. You can take this opportunity to include Valentine's day greetings as well.
This form includes all the fields required for an invitation form like name field, phone number field, email field, and two dropdowns asking about the invitee's dietary requirements and the number of guests that may attend.
Since it's a party, you will do well to stay notified of any allergies or health conditions. You can do that by adding a text area field to ask for any special remarks.
Customized Valentine's gifts
Last but not the least, customized gifts. Customized gifts add the personal touch needed to surprise your loved ones. Besides, in case you forgot about the special day, they will help you make up for it.
Customized gifts offer endless possibilities. A photo frame with a picture of two, a lovely print of a poem written uniquely for someone, a moving mixtape of their favorite songs, or even a short video of all the favorite moments. If you run a shop that caters to these special demands, you better prepare yourself for all the additional orders on Valentine's day.
For taking orders of customized gifts, a multi-file upload form will come handy. This form template includes a name and email field and leaves plenty of options for multiple file uploads. If you want to restrict the number and size of files, you can easily do that by editing the fields. Also add a multi select field in case of multiple orders. And an additional text area field can help you get further instructions so as to avoid any confusion.
For added security, you can add a phone number field and a payment method field so you know who to call if you have any questions. Lastly, fit your business name and logo, for additional branding and you are good to go.
Summing up Valentine's promotions
Valentine's day is a special day where everyone wants to feel special. Some make others feel significant, some receive memorable gifts while others make special arrangements for themselves with self-care and pets.
Although it is said that Hallmark reinvented this day for commercial purposes, its significance goes beyond the financial means. Now, it is a special day when millions of people worldwide look to feel happy and loved. You and your business can play an exceptional role in this! Not to mention, the additional boost Valentine's day promotions will bring for your business.
By providing a smooth user experience, easy transactions, and eCommerce purchases, you will gain confidence from your customers, and retain them for the future. Brand loyalty makes customers keep coming on every Valentine's day and other occasions in between.
With the right tools at your service, you can effectively scale your business on Valentine's day. Read the blogs below and see
Wishing you a very happy Valentine's day from all of us at Fluent Forms.
---
Mahiyath C
Mahiyath is a digital marketer for Fluent Forms. She likes to explore through the alleys of WordPress and learn about the themes and plugins, currently specializing in WordPress forms. When she's not doing that, she's planning her next adventure.