15 of the Best Team Management Software and Learn What Makes Them Good
Mahiyath C
. March 10, 2020
. 17 minutes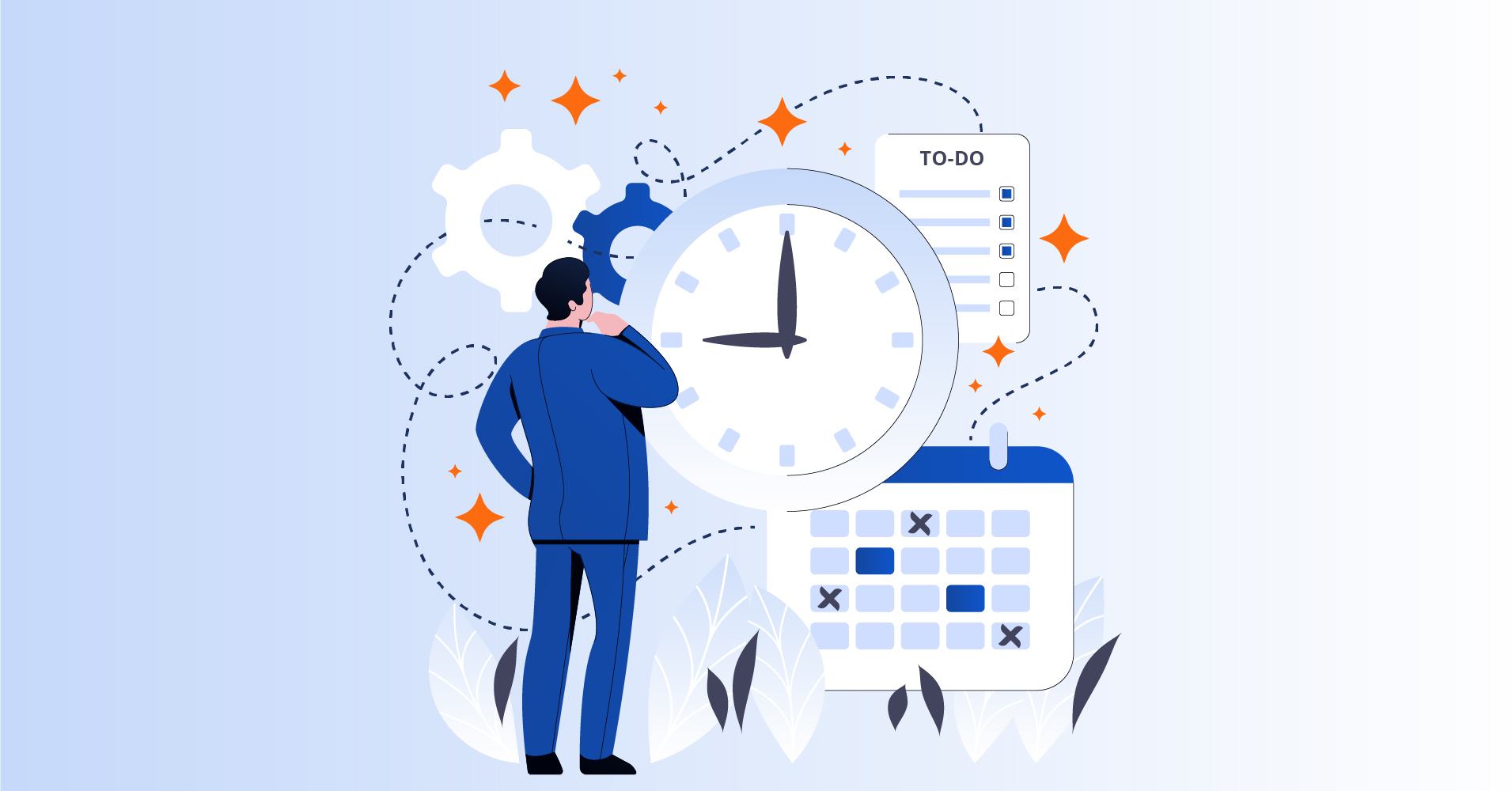 Whether you run a small business with a handful of people or a big company with lots of employees, managing a project and the team members can get very hectic. Not to mention, an unnecessary hassle when there is a lot of team management software that can do it for you.
Team management often refers to activities where you can organize and manage tasks and track the progress. Here you can track the progress of a task or a project through its life cycle. You can also make critical decisions based on the reports and logistics.
For a better team and more fruitful team management, more often than not, people seek help from the best team management software out there. These software are tools to help you organize and manage tasks through functions like task creation, planning, assignment, tracking, and report generation. They also present accurate reports upon which you can make informed choices.
Fluent Forms is the most beginner-friendly form builder. Download now and start crafting beautiful forms FREE!!!
How can a team management software help you?
A team management software will help you operate more confidently and achieve a better balance. Most of these tools divide the job at hand to various tasks and subtasks. This planning allows for better workflow, and there is a lesser chance of forgetting tasks with the detailed notification and report generation tools.
Most of the task management tools will allow deadlines to appear in a calendar view. Also, the apps store and organize all your work materials. So you'll get all your work resources centralized and adding and sorting through tasks get very easy too. And that's not all. The best team management software also come with third-party integrations that widen the horizon of possibilities.
Advantages of using team management software
The advantages of picking up the suitable team management tools according to your requirements are virtually limitless. These tools will enhance team collaboration to ensure a better workflow. You can kickstart your project in the right way using these tools. These software packages will help you create a well-defined roadmap for your entire team to follow through. Also, prioritizing tasks, setting deadlines and approving dependencies, all get more relaxed with good management software.
The best team management software will allow team coordination by maximizing task management. You can also improve analytics and get more thorough reports on your team's overall operation. These tools provide dependable security features that will protect all your sensitive information. Also, adding and sorting tasks gets very easy too.
Some of the best team management software available
Team management software offers an organized way to manage team collaboration and task coordination. You can use these tools to improve overall performance and boost productivity as well as work quality. The right task management tool will influence the project's success and help project managers deliver on time. We have brought together a list of some of the best team management software available in the market.
These tools accomplish many functions but they can be divided into two major categories. One group focuses on task management while another on time management.
The best project management software
This group of tools emphasizes more on task management. They organize projects by segmenting them into different subtasks and ensuring fluent communication between the team members.
Below is a list of the best project management software you can get your hands on.
For simultaneous participation to work together, teams worldwide rely on Asana. With this tool, you can have a multifaceted approach to distributing and managing tasks. People can choose if they want to implement the Kanban collaboration system. Or they can handle the tasks in a list view. These make Asana one of the best team management software.
You can assign tasks in various ways. There are cards within a project board, and each card will have its responsibilities simply explained. Or a to-do list will do that too. Whether you use cards or a to-do list is entirely up to you. You can add attachments, labels, comments, etc. You even have the benefit of labeling some tasks as milestones and tracking deadlines.
To ensure better communication among the team members, Asana offers a chatting facility. Using this platform, you and your team can post updates, provide feedback and add comments. You can also hold discussions for the whole group about projects. All the files you attach to your cards and to-do lists can be found in a separate Files section. This ensures easy access.
One of the best team management software is Trello. It implements the Kanban collaboration system. Decide what tasks need to be done and select the team members suitable for the job.
With Trello, it is easy to create and customize the columns designating the steps of a project. You can create a backlog column where your team can store ideas that are still under discussion. Then you can use the To-do column to keep track of all the well-defined future agendas.
Next, you can create the In Progress or Doing column, where you can see what the team is working on at the moment. And finally, to check the final output, you have the Done column. Of course, these aren't rigid, and you can add any other column or rename these if you need to.
You can further organize your cards using tags and attach files to them. Adding checklists to your cards will gain you better visibility on how much work you have left and how much you have completed by checking the boxes. A progress bar appears on top showing what percentage of work you have finished based on the checkmarks on the boxes.
One of the best features that Trello offers is its wide range of third-party integrations known as Trello Power-ups. You will be able to integrate and keep updates of your projects from the Trello boards with the help of 150+ 3rd party integrations Trello offers. The list of these power-ups includes all the essential tools such as Google Drive, Gmail, Dropbox, Mailchimp, Salesforce, Slack, Zapier, etc.
Did you know, WordPress form builder Fluent Forms comes with Trello integration?
This is a communication app. It has both a desktop and a mobile platform. Slack lets you communicate in real-time. You can send direct messages or create locked and public channels. These channels will cover various topics from the workplace environment to projects at hand, or even discussions about improvement.
You can further use this platform to send feedback or notes and attach files, audio messages, photos, videos to messages. Slack replicates real-life conversation so well that you can even comment on projects as you would to the person if they were in front of you.
With Slack, you also have the benefit of pinning essential messages and attachments if you want them to be highlighted and notify the whole team. These are reminders that are set through Slackbot. The Remind feature will even let you schedule messages to be sent in the future. All these features have earned Slack a position in almost all the best team management software listings.
Fluent Forms offers Slack integration to all its users, including the free version users.
When you google the best team management software, Scoro is one of the first names that pops up. This software is a full package when it comes to management. From task management to financial administration, Scoro has it all covered. This tool provides a platform to manage projects and reports.
It also provides you with proficient tools to better administer financial matters. Creating and connecting sales, comparing budget, credit, and issue automatic late invoice notices, etc. can quickly be done with Scoro.
All the tasks include a comment section. Here, your team members can exchange information regarding different tasks and discuss them too. Not only that, but you can also assign tasks, set priority assignments, and keep track of time. These, along with the ability to track KPIs and billable hours, make it very easy to obtain an accurate financial report.
ProofHub is a project management software. This software lets you communicate with your team quickly. ProofHub offers smooth real-time task management which comes very handy when you have people working remotely for you.
ProofHub also implements the Kanban collaboration system. You have the project boards and can swiftly manage tasks by assigning people to cards. You are not limited to one person per card or one card per person. Assign as many people to as many cards as you like, there is no restriction regarding this. Also, you can set due dates for each task and add labels. You are also allowed to hold discussions and the cards help you keep track of how the projects are going.
ProofHub is a one-stop solution when it comes to managing teams. The Kanban boards, multilingual interface, time tracking, Gantt charts, etc. make coordinating teams easier.
GetFlow is a powerful tool to have if you want to manage your project efficiently. With this project management software, you can plan, set priorities, and track projects. GetFlow offers a wide range of services from a simple checklist to the agile kanban board.
The project's dashboard allows you full visibility over your team's progress. You can also plan by the day, week, or even month to better organize your tasks and see project statuses as you go. You can also search for a particular item or filter out anything from a project or a teammate's workload. Not only that. Task Timelines will let you create an intricate project plan.
All these features make GetFlow a strong contender for the best team management software list. With GetFlow, you can easily map tasks and manage deadlines. Also, keep your team updated by sharing your plan and update them of any progress or change.
Basecamp is a project management tool. Here, you can outline tasks as projects and assign them to your team members. And it doesn't stop at simply task assignments. You get to add notes and files too. Also, give any necessary guidelines or point out any issues in the comment section.
You can even customize who you give access to in your projects. This is a valuable feature in case you offer customer-based service. Send notifications to them via email. You can even schedule the emails to a preferred time.
Task management gets very straightforward with Basecamp. With custom access and schedule, this gets even easier. And the embedded comments and message boards ensure smooth communication. You can even review plans for projects, set a date for project completion and meetings. Also, the check-in question feature will provide you with information on project status, and the Hill Charts and history snapshots will let you have a clear picture of the progress.
Teamwork is a one-stop solution for marketing, product, or support services. It has different designated tools designed for specific tasks.
The Spaces tool will let you manage all the internal databases. This tool will enable you to add HR files and manage documents. The Desk tool will let you manage helpdesk activities while you schedule and manage tasks with the Projects tool. The Chat tool is there to better communicate with your team. If you offer client-based services, then the CRM tool will be very beneficial for you.
Teamwork offers all these versatile tools that you can use for all these purposes. You can even use these tools in combination and boost your performance.
Jira is an agile project management system. It lets software development teams manage tasks, track bugs, and measure performance. You'll also be able to monitor project details.
Here, you'll have to choose one of the many Project Templates. You can choose a classic one or a Next Generation one. The most commonly used are Kanban and SCRUM. Then you can go on to manage your issues. Just add an issue to a board and track their progress. You'll also be able to define their progress status like To-do, Ongoing, Completed, etc.
You can also let your users stay updated about your upcoming plans by planning a Roadmap. With the SCRUM template, you can manage your backlog very effectively. You'll have to create issues and then plan your sprints according to those issues.
Apart from the Kanban and SCRUM Templates, some more bonus functionalities have gained Jira users' confidence. Jira allows you to handle bugs, manage activities within a project, arrange tasks on a team project, track activities, etc. through other Project Templates.
Notion is a team collaboration app. This app makes sorting notes, tasks, etc. per the office's rules smoother. With Notion, you will be able to define to-do for each day and mark the tasks as you finish them.
You can also add files and notes to documents and manage tasks on a Kanban board. The dates can be viewed both in a calendar view and a list view. And the app's CRM features make communication with customers effortless.
There's another benefit of working with Notion. The Wikis will give you a space to pass on the company rules to newly recruited employees and explain the guidelines. You can also note down vacation notices, salary reimbursement, PTO, etc. You can even include lists of resources like books, tutorials, online courses, etc. that may help your team to learn and improve.
Zoho is an incredible task management software. Its multilateral approach makes it very compelling among its users. Using Zoho, you can accelerate sales, make smarter decisions, and build better customer relationships. All these make this tool one of the best team management software.
Zoho features a customer-centric CRM. The Zoho CRM Plus is a customer experience platform that gives you a complete picture of your users. The CRM Plus combines sales, support, and marketing teams to make a complete bundle.
The Zoho One, on the other hand, is a packed suite that lets you run your entire business smoothly. This comes with 35 web applications. Here, you will have everything that you might need to run your business. From sales to marketing to support, it's all there. Zoho One also includes finance, recruitment, HR, IT, email collaboration, etc.
Best tools to manage time efficiently
We saw how some software aim at organizing tasks by categorizing them and ensuring better communications among team members. There is, however, another group of software that approaches this issue differently. They help you organize your job by managing your time. From directly recording time spent on a task to tracking project progress and stats, these software vary in their methods. Some such tools are given below.
As you may have guessed already, the tool Clockify deals with time. This is a time tracker and timesheet app. The tool is also paired with structured team management features. Using this tool, you can track the progress of any project and know what's everyone working on. You can even keep an eye on productivity levels.
When it comes to Clockify, there is no limit to the number of users or projects and tasks. So you can add everyone and choose the right person for your job. You can even set an estimated time for your project to finish so your team can keep an eye on their deadline. For ease of use, you can also add tags and descriptions to your entries. This is an obvious benefit, to sort things out and note if something pops up out of the blue.
Clockify lets you trace your team's productivity even on an hourly basis and rate them. Thus, helping everyone know about their performance and shortcomings. With the weekly breakdown appearing in the dashboard, team members will be able to see what they have worked on each day, and they can get a little competitive too since everyone's progress is visible. A bit of healthy competition can work well in favor of the company.
It is a powerful task management software. Hubstaff provides an easy way to log hours and view work progress. So it can be used both for an office or for monitoring remote employees.
Handling payroll, invoicing, GPS tracking, etc. makes Hubstaff very popular among its users. With this team management software, you get to know about the total time each employee has spent on a project. It also breaks down this time into tasks, so you get a clear picture of your employees' time allocation. It also ensures easy calculation of vacation days and time offs. This makes things simpler for HR managers.
Hubstaff includes a thorough analysis and presents reports on logged hours, invoicing, budgeting, etc. Integrations like Basecamp, Asana, Jira, Paypal, etc. make things smoother. This makes it very desirable among professionals from various fields.
Toggl is a timeline-based team management software. This tool lets you plan projects and assign tasks. You can also monitor your employee workload. Collaborating with your team to jointly reach your set goals gets neater as well.
This app is very straightforward with every task displaying at the top. You can quickly view your to-do works for the week, next month, or even next year. This makes it very easy to keep track of your assignments and almost impossible to forget about a task.
Toggl, in itself, is a fantastic tool. But this is not all. Toggl offers great integrations like Slack, Asana, JIRA, Podio, Trello, G Suite, etc. These integrations, coupled with Toggl's inherent features, make it a powerful tool.
Podio is an online communication software. With Podio, you'll be able to keep your content, contexts, and conversations in the same place. Podio will also provide you with updates, feedback, project progress stats, etc. in real-time.
Podio's integrated chat features will allow you to let go of annoying email threads. You can also share files and implement automated workflows. You can also collaborate with external agents like freelancers, clients, etc.
The Activity Feed will provide you with an overview of what's going on. And the visual Reports will give you a sketch of sales, and due dates. Moreover, you'll be able to ask questions and comment too. What's more? You can make calls of any sort. Be it a video, text, or audio call.
Final thoughts
As you may have already understood, team management software will help you get organized between the start and the end of a project. Project managers can better organize the workload with a dedicated task management tool. This will enable communication and collaboration to improve the efficiency of work. You won't have to worry about team burnout regarding conflicted roles, job demands, workload, the pressure to meet project deadlines. A good team management software will help you in many ways.
Better time allocation
A clear to-do list
Ensuring team collaboration
Constructive feedback
Harmonious workplace
Increased productivity
The best team management software will do all this and more. A lot of the software allows third-party integrations, offering you more functionality. But you can also get creative and combine multiple software depending on their features. A lot of form builders include third-party integrations with team management software in the package. Like, you can get Slack integrated if you get Fluent Forms.
Did you find this article helpful? Tell us what you think in the comments below.
---
Mahiyath C
Mahiyath is a digital marketer for Fluent Forms. She likes to explore through the alleys of WordPress and learn about the themes and plugins, currently specializing in WordPress forms. When she's not doing that, she's planning her next adventure.