Organize Your Data with Airtable Integration in WordPress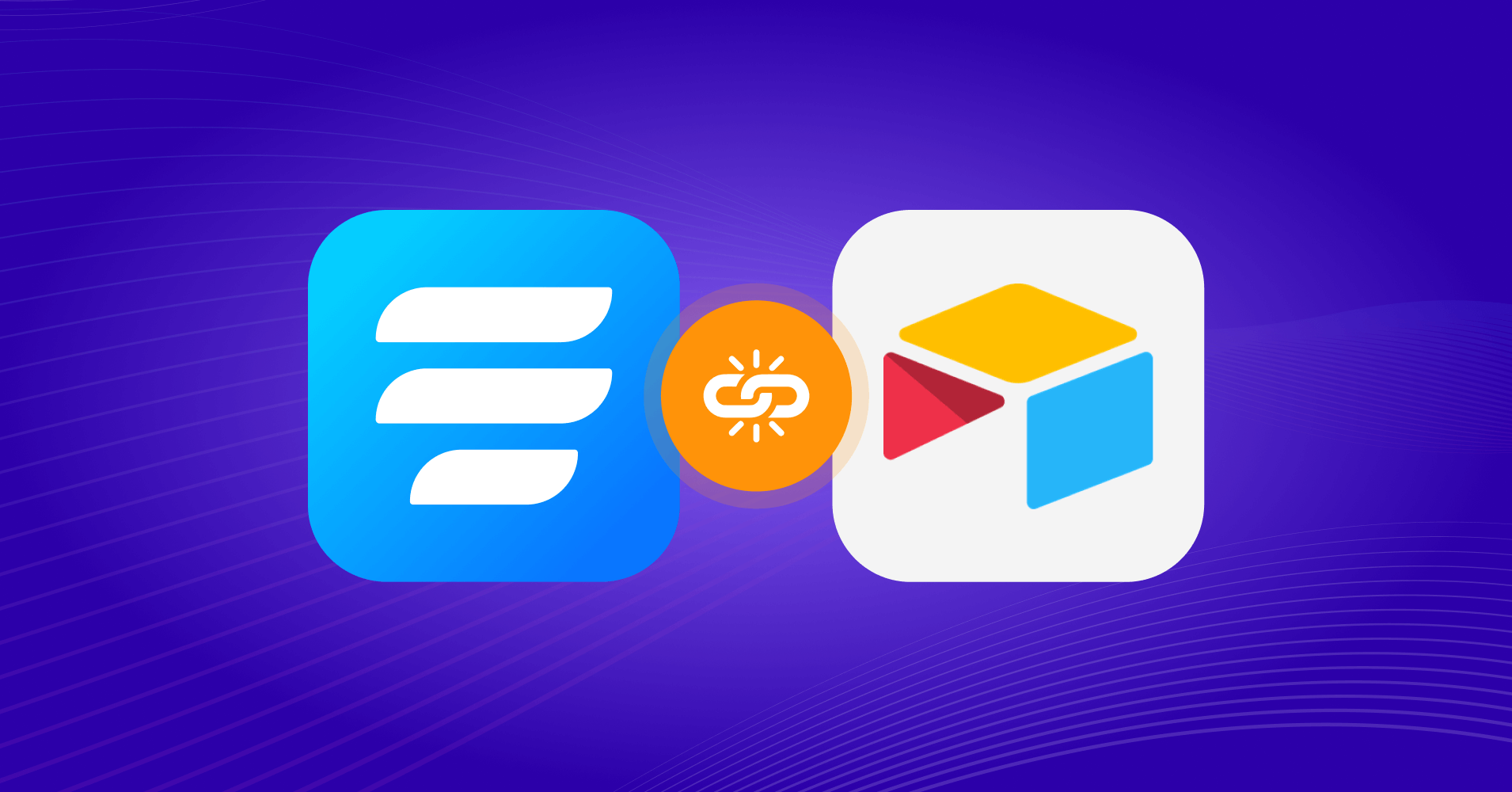 If you are a marketer, lead generation is one of the top priorities. Lead generation will include gathering information through a web form and then transferring it to a database so that it is readily available for the sales and marketing teams to do their part. Doing this in two steps can be a bit troublesome.
But Airtable integration in WordPress can help you get rid of this burden. This integration enables you to populate your Airtable bases and tables directly through the forms on your website. When someone fills out your form, their response will automatically be added to your table in Airtable.
In this article, we will dive into the details of how to integrate Airtable with Fluent Forms.
Fluent Forms is the most beginner-friendly form builder. Download now and start crafting beautiful forms FREE!!!
What is Airtable?
Airtable is a spreadsheet-like tool that helps you manage projects, track data, and automate workflows. With Airtable, you can make powerful, custom databases that help your team with their most important workflows. You can organize and edit your data in real-time. Also, you can present data as a grid, calendar, kanban, gallery, and other formats. Airtable lets you collaborate with teammates by creating custom interfaces containing the relevant information they need. 
Here are a few of Airtable's features:
Airtable provides hundreds of pre-built templates to help its users.
It gives you the freedom to create custom Airtable views to match teams' needs.
This excellent tool lets you store different types of file attachments in your database records.
Using third-party Airtable integration in WordPress, you can automate your workflow.
Why Fluent Forms?
Fluent Forms is one of the best form-builder plugins out there. It lets you create excellent forms for your WordPress website. It is a simple and lightweight WordPress form builder plugin that has the capacity to offer you a great user experience. It provides many fantastic features to meet your requirements. Fluent Forms allows you to design a wide range of forms, from simple to complex. It is also the quickest form-builder plugin available on the market right now.
The key features of Fluent Forms are –
Drag and drop form builder for ease-of-use
Dozens of pre-built form templates for quick form building
Conversational forms for interactive forms
Conditional logic for better control over the forms
45+ native integrations for additional functionality
Multi-column form layout for ultimate freedom
Visual data report
Calculated fields for measuring numbers based on inputs
This form-builder plugin offers users a feature called Conversational Forms, removing the need for your customers to fill out lengthy forms. Consequently, you see an improvement in the conversion rate. More than 200K websites use this form builder plugin, and the number is constantly growing. Although the free version of Fluent Forms can handle most of your basic needs, the Pro edition further pushes the limit.
Integrate Airtable with Fluent Forms in 5 steps
To integrate Airtable with Fluent Forms, you have to follow the steps below –
Activate the Airtable module
Get your Airtable API Key, Base ID and Table ID
Use the Airtable API Key, Base ID and Table ID with the Airtable module
Create/use a form with Fluent Forms
Setup the integrations feed and map the input fields
These steps are elaborated for you below.
Step 1: Activate the Airtable module
Hover over Fluent Forms Pro from the WordPress dashboard sidebar and click on Integration Modules. Turn on the Airtable module.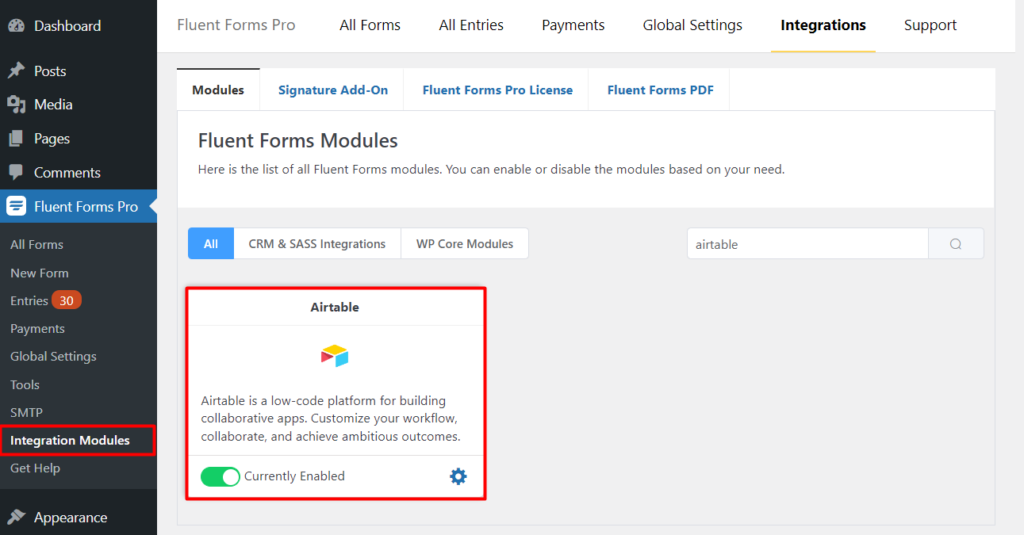 Step 2: Get your Airtable API Key, Base ID and Table ID
Again, click on Fluent Forms Pro and choose Global Settings. You can access Airtable Settings from the left panel by clicking on Airtable. You will be asked for the Airtable API Key, Base ID and Table ID here.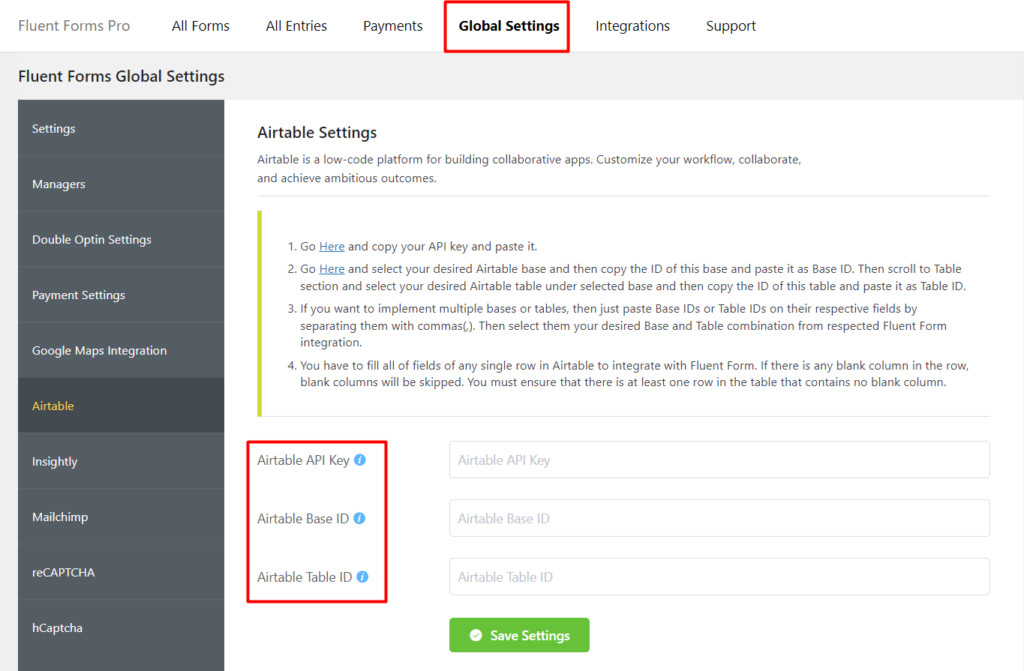 In case you don't have an Airtable account, you can sign up for one.
Then log in to your Airtable account, and you will get the Airtable API Key in Airtable account Overview. Copy the Airtable API Key.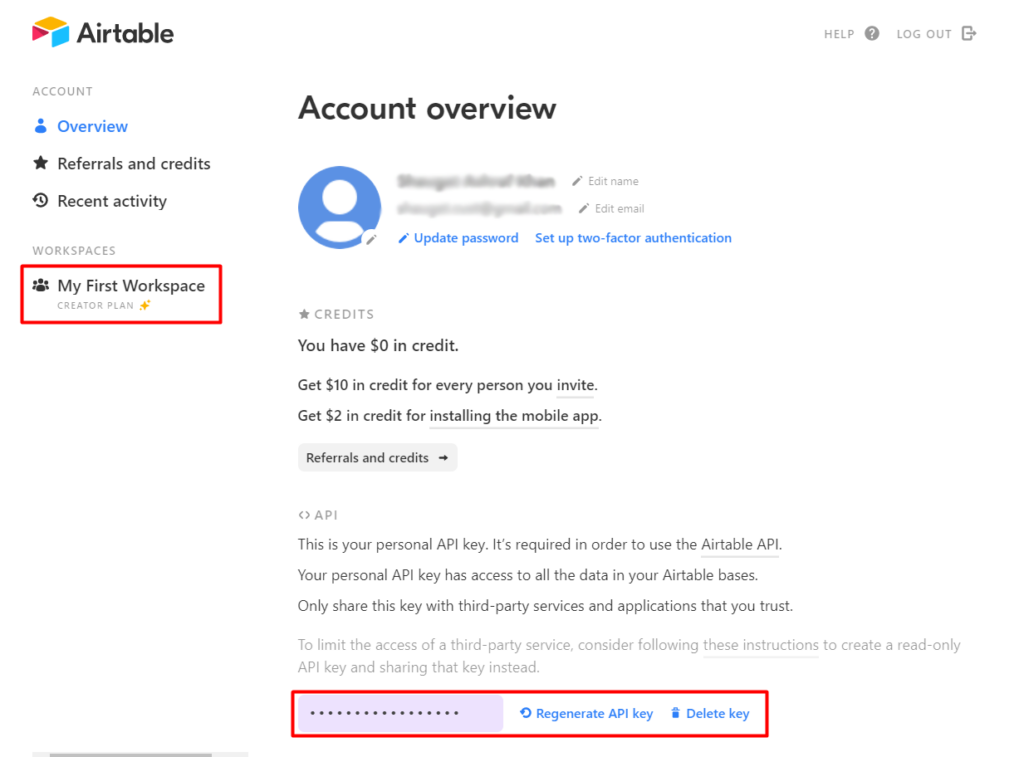 You can create your own Workspace by clicking on My First Workspace. After creating a project, an interface will appear, where you'll see your project overview. You can add and hide fields according to your own requirements.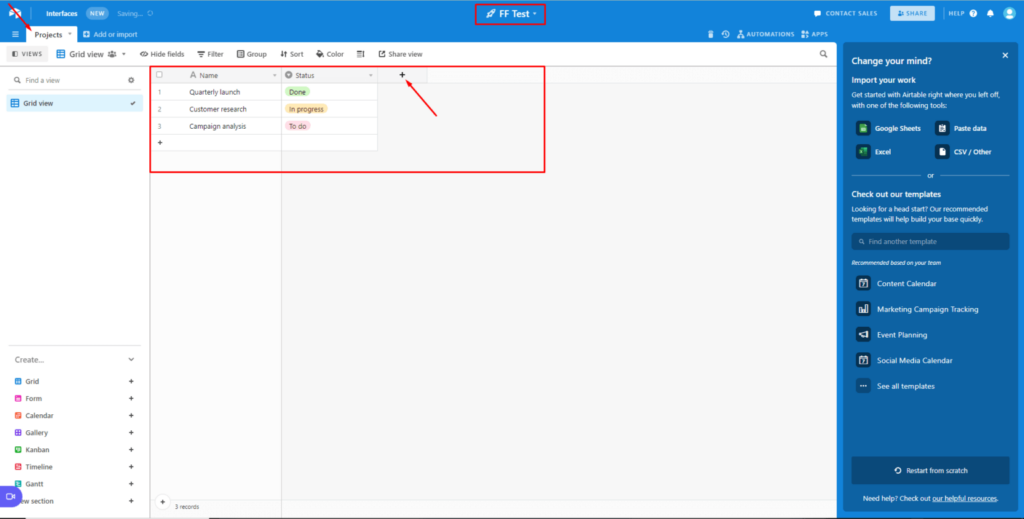 To get an Airtable Base ID, go to Airtable API page. Then select your Project from the API page.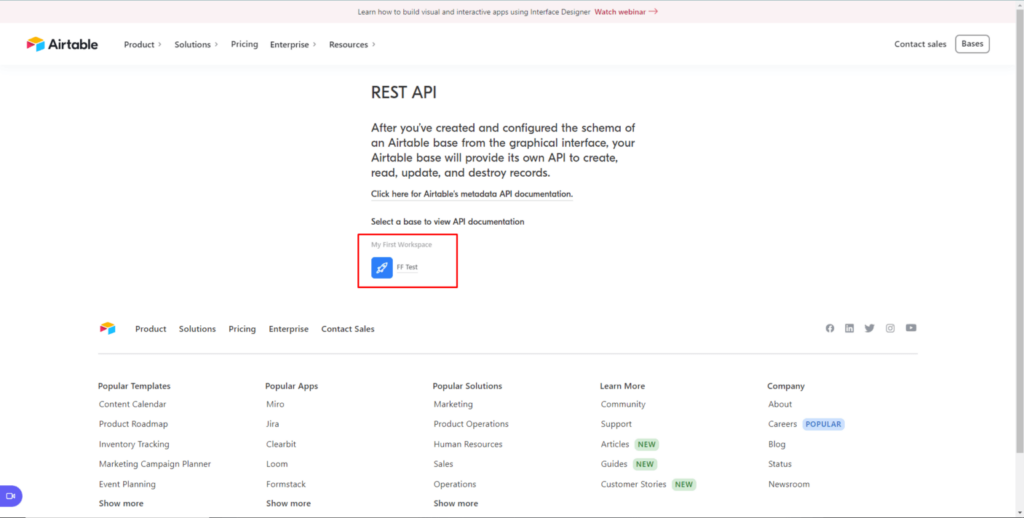 You will get your Airtable Base ID on the next page. Copy the Base ID.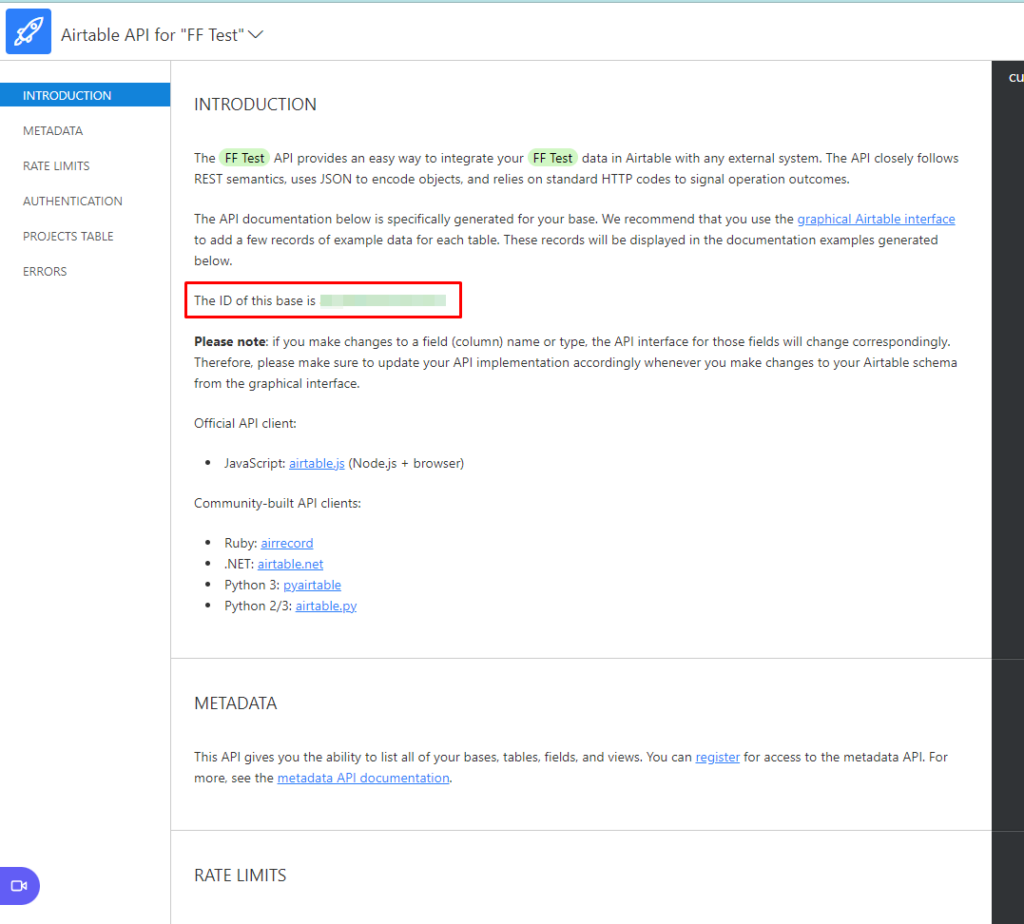 Also, you will get your Airtable Table ID here. Copy the ID for further use.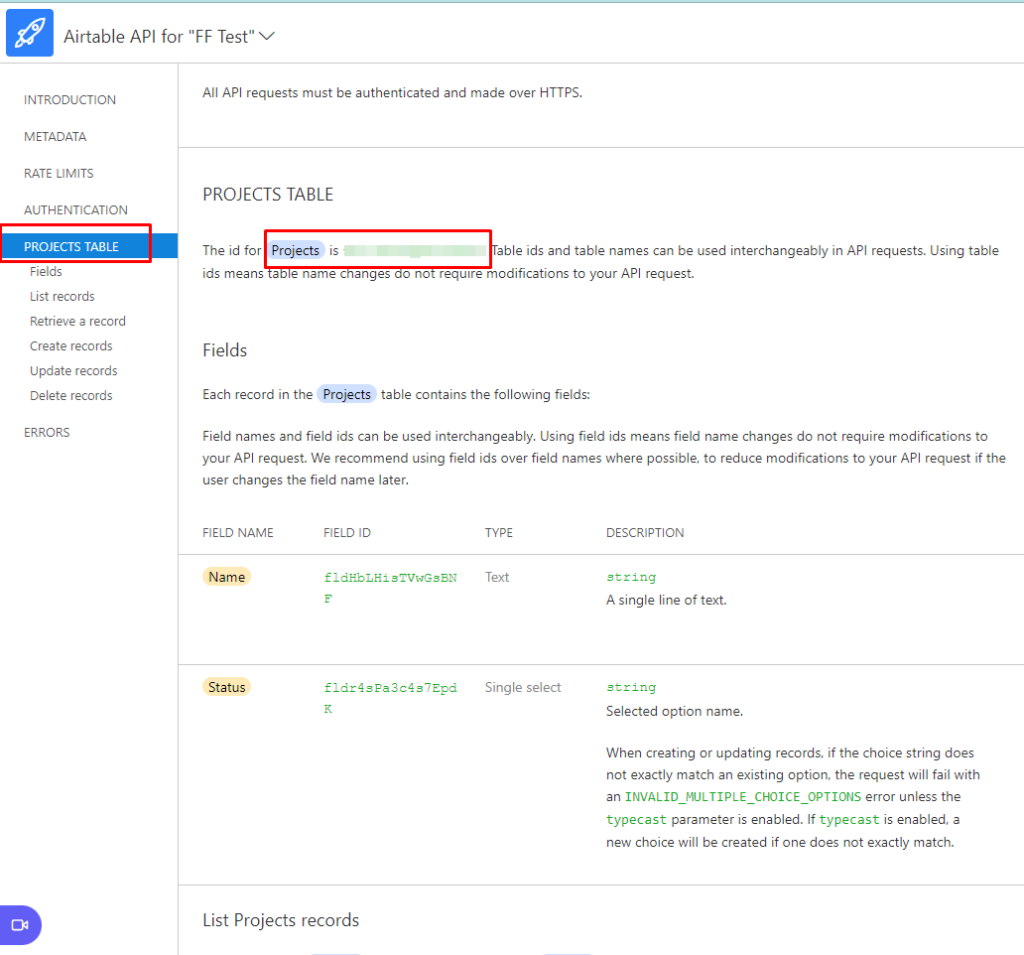 Step 3: Use the Airtable API Key, Base ID and Table ID with the Airtable module
Now, paste your Airtable API Key, Base ID and Table ID to Airtable's Global Settings tab.
Click on Save Settings.
Step 4: Create/use a form with Fluent Forms
Go to the Settings & Integrations tab of the particular form which you want to be listed in Airtable. Or you can create a new form from scratch. With Fluent Forms, creating forms is easier than ever.
Step 5: Setup the integrations feed and map the input fields
Now click on Marketing & CRM Integrations from the left panel. Then click on Add New Integration and select Airtable Integration from the dropdown menu.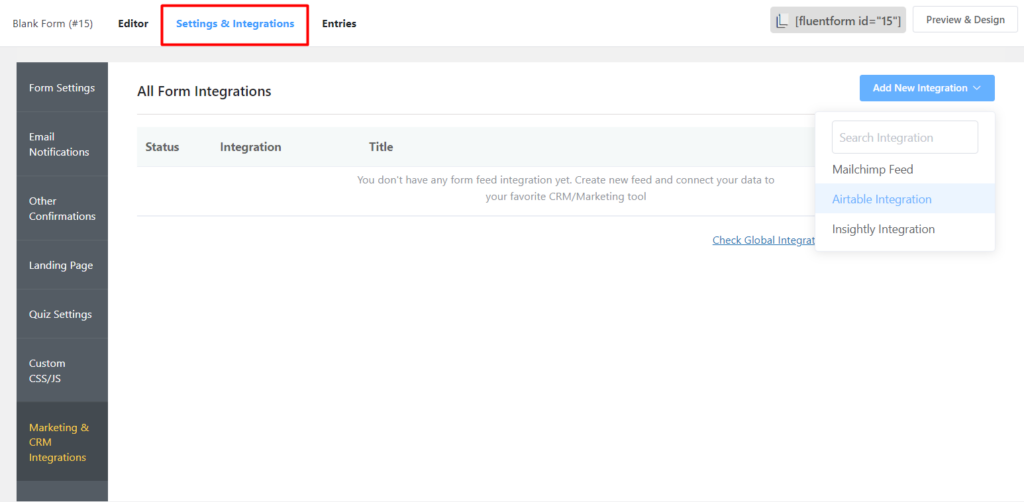 Give the Feed Name and select the Airtable fields from the dropdown menu.

You can enable Conditional Logic if required. Lastly, click on Create Airtable Feed when the configuration is done.
There you go! You have just integrated Fluent Forms with Airtable.
Final words
Integrating Fluent Forms with Airtable is a great way to automate the process of populating your Airtable database. It can save you tons of time and increase your team's efficiency. The Airtable integration on Fluent Forms lets you send your data to Airtable in a seamless way, so you can use Airtable to manage your form data later.
Have you tried it yet? Please let us know in the comments section below. Also, you can visit our social media channels to learn more about Fluent Forms, where we share tutorials, news and updates regularly.