14 Best Student Survey Questions to Improve Learning [Examples + Template]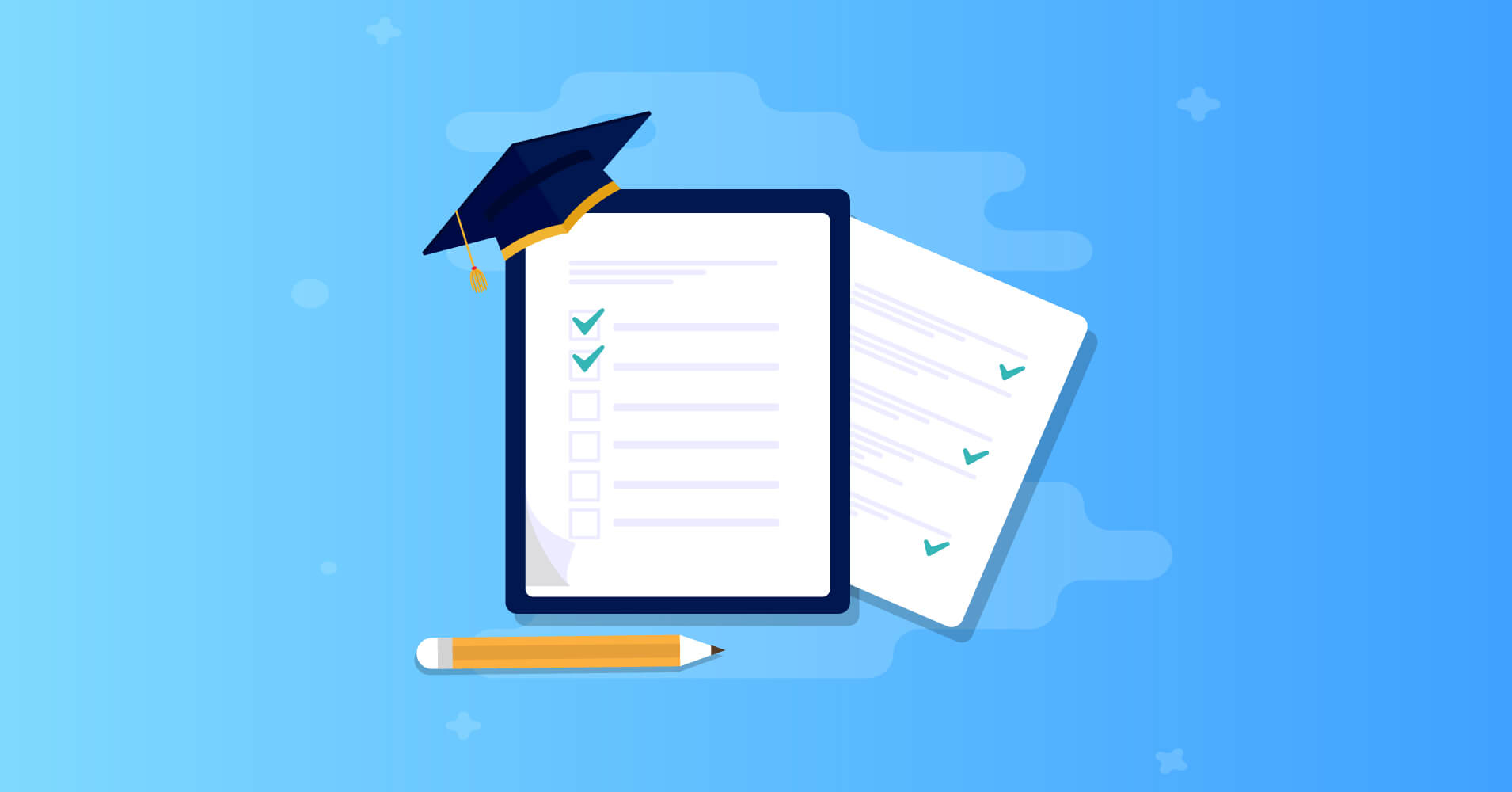 If you want to create the best survey questions for students, then you are in the right place.
Taking class surveys to receive student feedback is vital to your teaching journey. It'll ensure a better learning environment in your class.
But, you have to choose the best student survey questions to collect appropriate information about your students.
Today, we are here with some good student survey questions and examples for students to help you get the proper feedback. In addition, you will know how to create survey questions for your WordPress website very easily.
Fluent Forms is the most beginner-friendly form builder. Download now and start crafting beautiful forms FREE!!!
How to create survey questions for students?
Creating the most relevant survey questions for your students can improve the quality of schooling. Plus, students get a chance to express what type of learning system they want.
An online survey form will let you survey at ease. Thankfully, you can make a survey question automatically with the best WordPress plugins.
Fluent Forms is one of the most user-friendly WordPress form builder plugins for creating a student survey form.
Fluent Forms offers 60+ pre-built form templates, including:
Student Survey Form
Classroom Observation Form
Course Evaluation Survey Form
High School Transcript Request Form
Request for Leave Form
University Enrollment Form
Workshop Registration Form
If you are looking for a solution to help you make a questionnaire for a classroom survey, Fluent Forms can be the right choice. In this article, we will show you how to use the student survey form template of this plugin. It comes with some pre-written questions, and you can also add some questions.
Go to the link below and install the Fluent Form plugin on your website.
Best student survey questions examples
While looking for the most appropriate feedback, make sure that you conduct a good online survey for students. The main target of a student survey is to collect information about classes and understand how the teaching method works for them.
We have made a list of questions focusing on several issues and facts about educational institutions. You can use the below questions for school, college, or university student surveys. Besides, some tips are provided so that you can add and use these questions on your WordPress site.
There are several types of Survey Questions for students. For example:
Course Evaluation Survey Questions
Instructor/Faculty Evaluation Surveys
Student Engagement Surveys
Learning With Fun Surveys
Student Perception Survey Questions
School Climate Surveys
Course evaluation survey questions
1. What are the most favorite/least favorite subjects of you?
Knowing a student's favorite subject, you can understand their interests. At the same time, if you know the least liked subjects, it'll also be helpful to make their lesson plans accordingly.
Fluent Forms has a pre-built student survey form template with this question. This type of question is called a close-ended question. All the subjects will be listed, and students will select from them.
To edit or add more subject options, users can go to the Field Options. Fluent Forms comes with a Checkboxes field that you can customize as you need. Plus, you can add a new field for least liked subjects by duplicating the pre-built most favorite subject field. Then, edit the field name and questions.
Thus, a teacher can organize a good teaching strategy for students and help them enjoy the learning process.
2. How much time do you spend on homework every day?
Everyone knows that students are averse to doing homework. Still, students need to complete their homework to enhance learning.
However, there should be a limit on hours spent on homework. Research implies that homework over two hours daily can make a student's life stressful. So school councils have to set homework policies very carefully.
This is where Fluent Forms comes into play. One can use the range slider and numeric fields to let students determine the time they spend on assignments. Otherwise, you may also set this question by multiple choice field.
3. What are the subjects that you are struggling with?
It's a critical issue to find which subjects your students are struggling with. Knowing their struggles and weaknesses can create a better teaching plan.
Just duplicate any previous fields and change the field titles according to the question with Fluent Forms.
Fluent Forms also has a pre-built Course Evaluation Survey Form that you may use by enabling the premium version.
Instructor/faculty evaluation surveys
4. How accessible are the teachers to you?
This question is an important one to know whether the students are being able to access their instructors for assistance or not. If a student can easily ask any questions to his teacher and be able to seek any help, it signifies a good student-teacher connection.
You can give a multiple-choice option or keep a text field to answer this question so that students can express their opinion.
5. Does your school provide proper learning resources?
Learning resource adequacy is one of the most significant things of an educational institute. By questioning this, you can know whether the students are comfortable with the learning resources or not.
If you find a "no" in the answer, keep a Single Line Text field so students can share their suggestions. Here a follow-up question about improving learning resources can be added.
Moreover, you can use the Conditional Logic of Fluent Forms as the follow-up query is delivered to the people who selected the "no" answer.
6. Do the teachers motivate you to do better?
An encouraging teacher enhances the performance of students. Accordingly, it would help if you asked the students whether they feel encouraged or not. It's better to keep the multiple-choice answer to this question.
Student engagement surveys
7. Do you feel comfortable taking help from other students?
It's a challenging matter for some students who can not seek assistance from classmates. That's why you should know how they are struggling and the real concerns.
In addition to the teacher-student interaction, you have to know about student-student interactions as well. Luckily, Fluent Forms comes with comfort level survey questions so that you know the condition of intra-student connection among them.
Asking the question, a teacher will be able to specify the students who are facing issues with socialization. And then, those students can be brought under special assistance. Fluent Forms student survey form has different input fields like text area or multiple choice options to help students answer properly.
Learning with fun surveys
8. How enjoyable is the learning method of your institution?
Education should be made joyful so that students learn through entertainment. That's where a new term came, education + entertainment = Edutainment.
By questioning whether your students are enjoying it or not, you can understand the actual situation. You can use Fluent Forms student survey form and its different input fields like text area or multiple choice option to let the student tell their answers.
9. Does your school offer sufficient sports facilities?
Sports are a hobby for many students. By playing different games, students can be mentally and physically fit. For this reason, schools need proper sports facilities to help them keep fit.
Multiple-choice options or yes/no answers can be used here. Finding a "no" in the answer, you can keep a Single Line Text field using the Conditional Logic of Fluent Forms.
10. Which are the most exciting classroom activities?
Classroom activities are highly effective in building greater interest and engagement for a subject. If you're a proactive teacher, you've probably tried different approaches to learning to keep your students engaged.
But which classroom activities are your students enjoying the most? There's only one way to find out. Hopefully, you'll be able to focus more on including those activities that your students love for better learning outcomes.
11. What are your most glorious achievements?
Whenever we are asked about our achievements, we feel proud. By asking about successes, you let your students feel appreciated. Therefore, keep the question about the proudest achievements of your students in the survey form.
12. What are your after-class activities and hobbies?
Hobbies are like a boost to a person's day-to-day life. After-school activities or extracurricular activities enhance students' classroom performance.
However, teachers are often not always aware of the non-academic passions of students. But knowing a student's passions will help you interact with and teach him more easily.
Fluent Forms comes with a ready template that provides pre-written questions about your student's extracurricular activities and hobbies.
Student perception survey questions/school climate surveys
13. What change would you like to make about class?
This question lets a student open up his thoughts and ideas about making lessons more interesting. It'll help teachers or school authorities find useful insights about the students. And thus, set up the improvement strategy.
14. What are the most/least liked things about your school?
It's an exciting question for students to share their thoughts about school. This way, they will tell what they like most and what they dislike. Fluent Forms offers a pre-built student survey template containing questions focusing on what the students like and what they don't.
The answers to these questions will disclose some positive and negative aspects of your school. And it'll help your school to improve in a particular sector. Thankfully, Fluent Forms pro offers a pre-built Classroom Observation Form that helps you get the survey done at ease.
Conclusion: Fluent Forms for student survey questions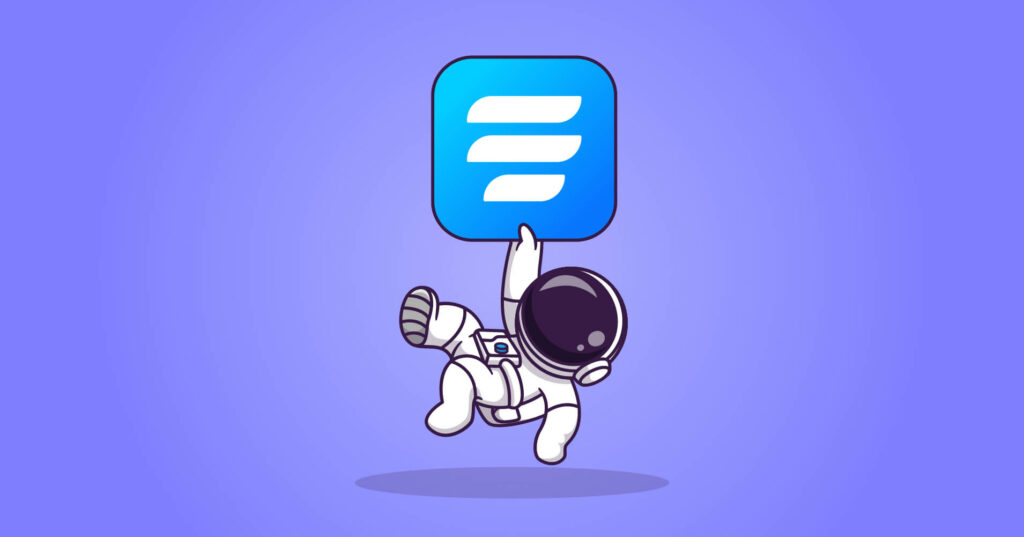 Yet Fluent Forms comes with pre-written questions and fields; you can also edit or change the fields. Besides, users can add new questions or fields to learn about their students.
Are you on the way to creating a student survey form now? Grab the most user-friendly WordPress form builder plugin.
This is all! Hopefully, by the end of this article, now you will know what questions to ask your students. And Fluent Forms lets you ask the best student survey questions using its class survey form.