Introducing FluentBooking: The Ultimate WordPress Booking Plugin
Ashik Elahi
. October 9, 2023
. 6 minutes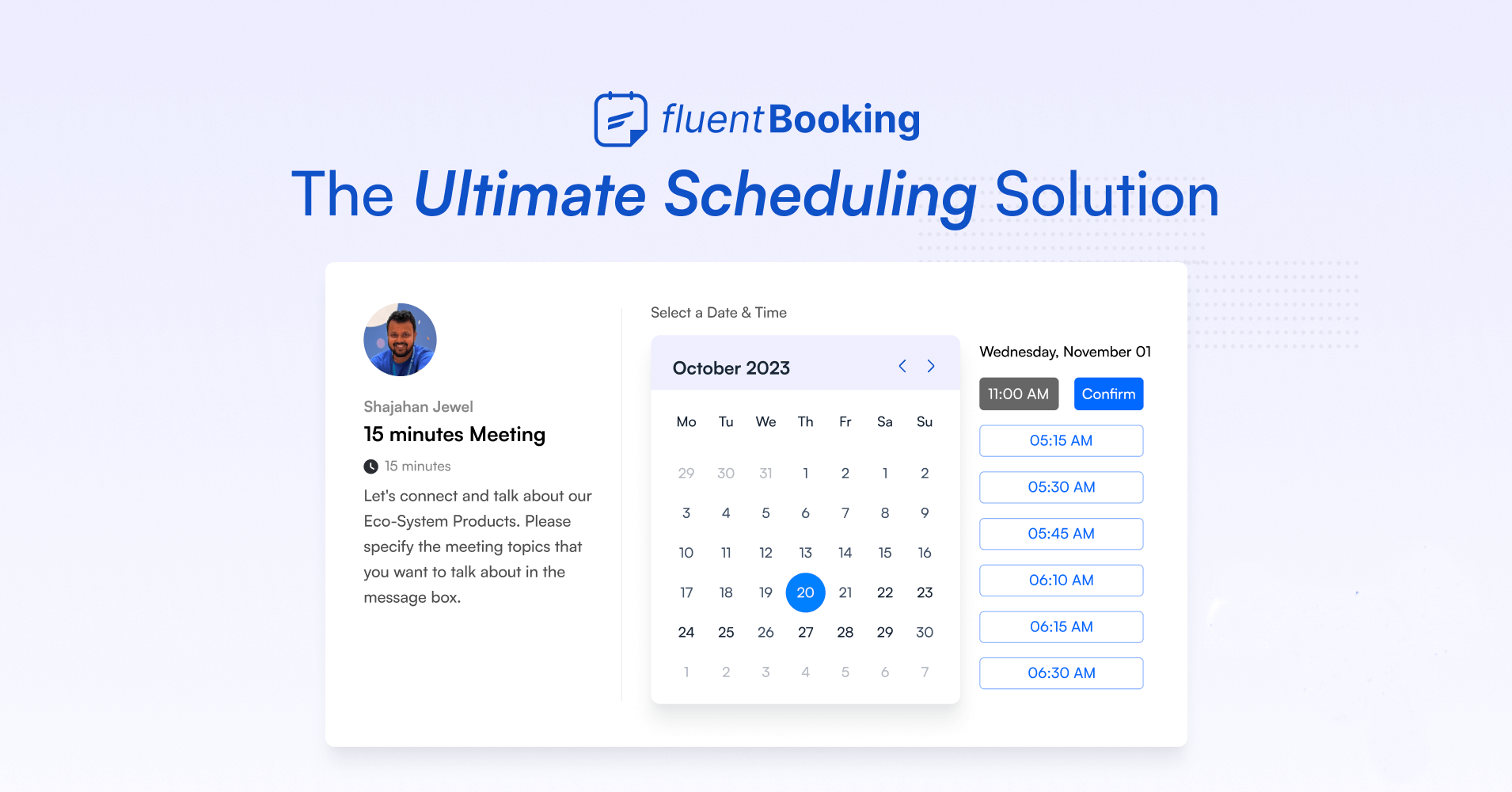 Finding the best WordPress booking plugin is like discovering a hidden gem. You need a tool that not only meets but exceeds your scheduling needs, providing flexibility to grow your business.
When looking for the right tool, some important features stand out. You need a calendar that can easily match your website's look, works well on mobile devices, supports multiple agents or providers, and allows customers to handle things independently.
With these criteria in mind, we are all set to introduce your all-in-one booking solution for WordPress that simplifies scheduling and automation. Meet FluentBooking, a complete WordPress booking plugin set to be released soon!
First thing first, let's take a quick look at what makes a great booking plugin for WordPress.
What makes the best WordPress Booking Plugin?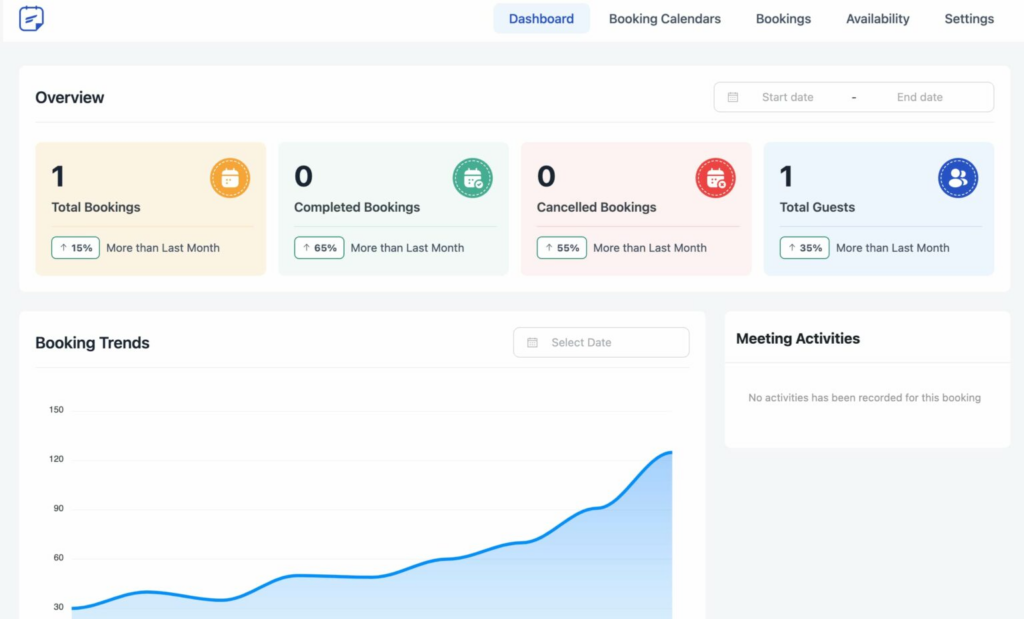 It's important to look closely at the features of the WordPress booking plugin. This way, you'll have all of the functionality you need and some flexibility to grow your business.
Here are some of the features we've found most helpful in our research:
Customizable Calendar: You can place the calendar anywhere on your website and tailor its appearance to match your site's design.
Mobile-Friendly Interface: Users can easily book appointments on smaller devices like smartphones and tablets, ensuring accessibility for all.
Support for Multiple Agents: Perfect for businesses with multiple staff members or service providers, each having their own profile and calendar.
Customer Self-Service: Customers can view and edit their bookings online, enhancing their experience and convenience.
Booking Management: A filterable and searchable booking management module on your WordPress backend makes it effortless to handle appointments.
Customizable Schedule: Tailor your schedule to your preferences, such as removing holidays and setting buffer times between appointments.
Email Confirmations and Reminders: Both administrators and users receive email confirmations and reminders, reducing no-shows and keeping everyone informed.
Custom Fields and Menus: Easily customize fields and drop-down menus to accommodate a wide range of services or unique offerings, ensuring a personalized booking experience.
With all these considerations kept in mind, here's a new game changer in the industry; FluentBooking!
Introducing FluentBooking: Your ultimate WordPress scheduling plugin
FluentBooking is a fantastic WordPress booking plugin that helps you manage events and calendars effortlessly. It's speedy, user-friendly, and works seamlessly with other plugins without all the unnecessary extras.
With FluentBooking, you have the freedom to customize date formats and time zones and set up recurring events with ease. Plus, it simplifies displaying your calendar on your website which makes it super easy for the users to book appointments.
Moreover, it effortlessly syncs with your Google Calendar, and you can integrate it with popular WordPress plugins like Fluent Forms or FluentCRM for added functionality.
Whether you need to schedule one-off events or recurring ones, FluentBooking has got you covered. It's perfect for creating event calendars without coding, supports different time zones, works on all devices, and even comes with handy calendar widgets.
Say goodbye to the hassle and manage your events fluently.
Why should you consider jumping on board?
FluentBooking empowers you to take control of your schedule like never before. Here's more on why you need to jump on board:
Unlimited hosts

Welcome an unlimited number of hosts and empower them to set up limitless booking calendars, allowing people to schedule appointments without any restrictions.
Set Up Your Availability with Ease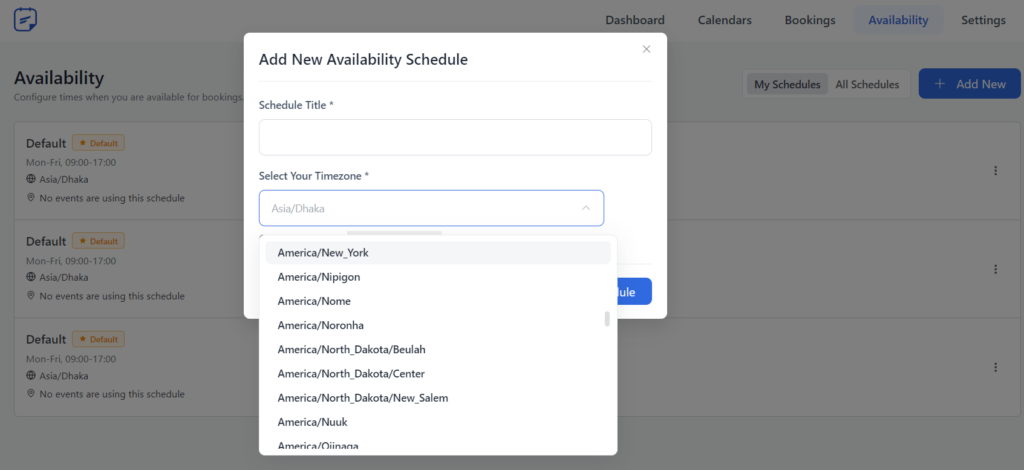 No more manual schedules. FluentBooking lets you effortlessly define your availability, whether it's for appointments, webinars, or sales calls.
Create Responsive Booking Pages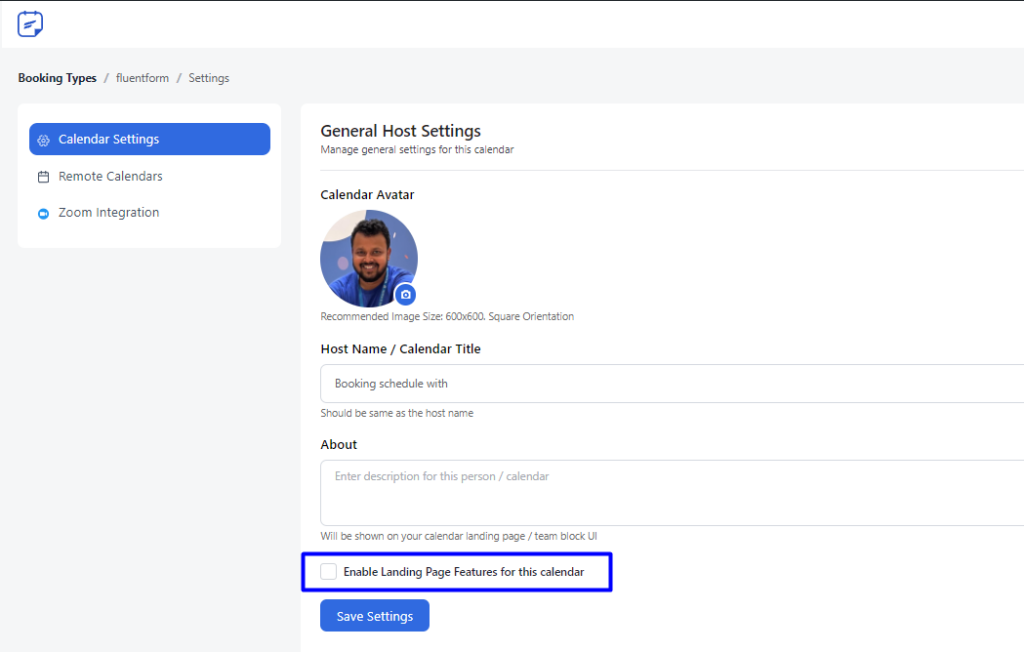 Build beautiful, responsive booking pages that make it super easy for people to schedule time with you or your team. Whether you're a solo entrepreneur or managing a team, FluentBooking adapts to your needs.
Collect Attendee Information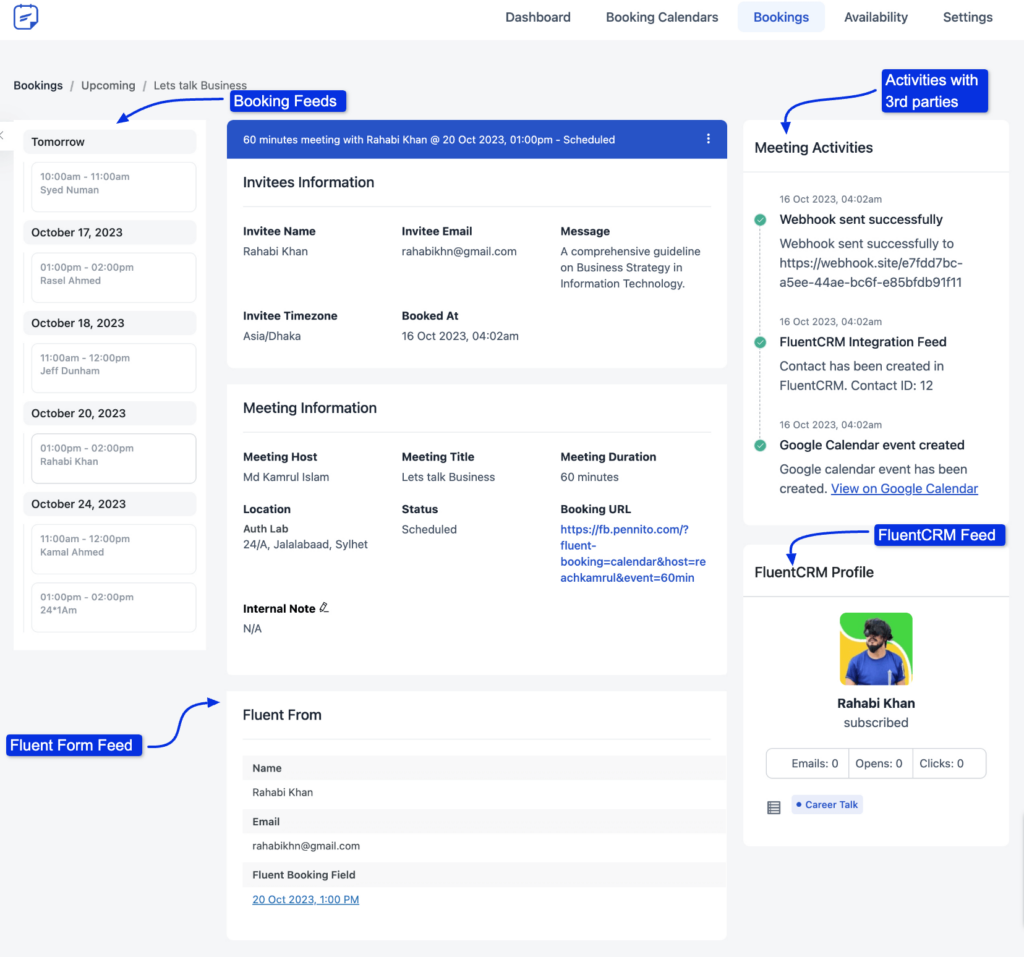 Gather crucial attendee information effortlessly, making your interactions more personalized and effective. Say farewell to missing vital details and endless email exchanges to gather essential data.
Sync Your Calendar, CRM, and Team

FluentBooking seamlessly integrates with your calendar, CRM tools like FluentCRM, and team members to ensure everyone is on the same page. No more confusion about who's doing what or when.
Say Goodbye to Manual Reminders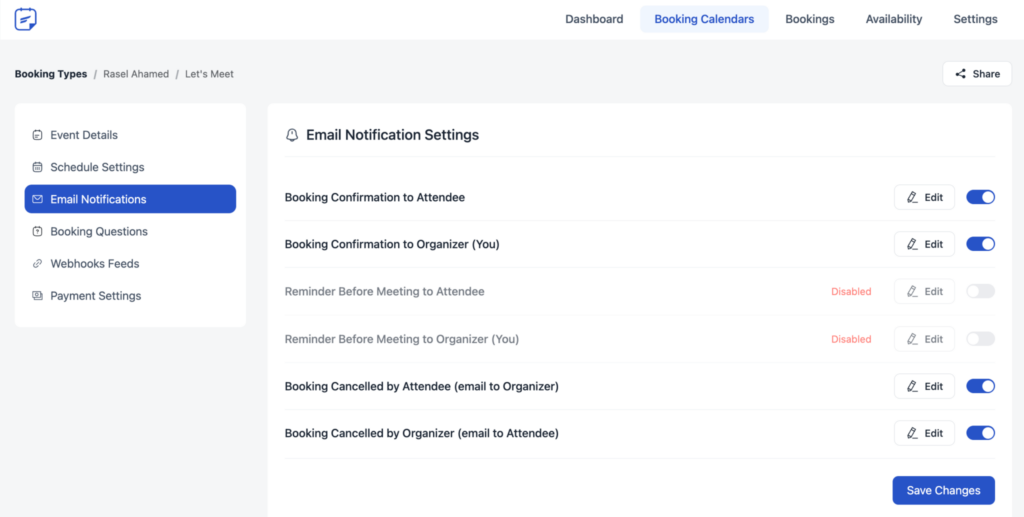 FluentBooking automates confirmation, reminder, and cancellation emails, saving you valuable time and reducing admin work. You can focus on what truly matters, rather than managing a pile of emails.
Effortless Data Collection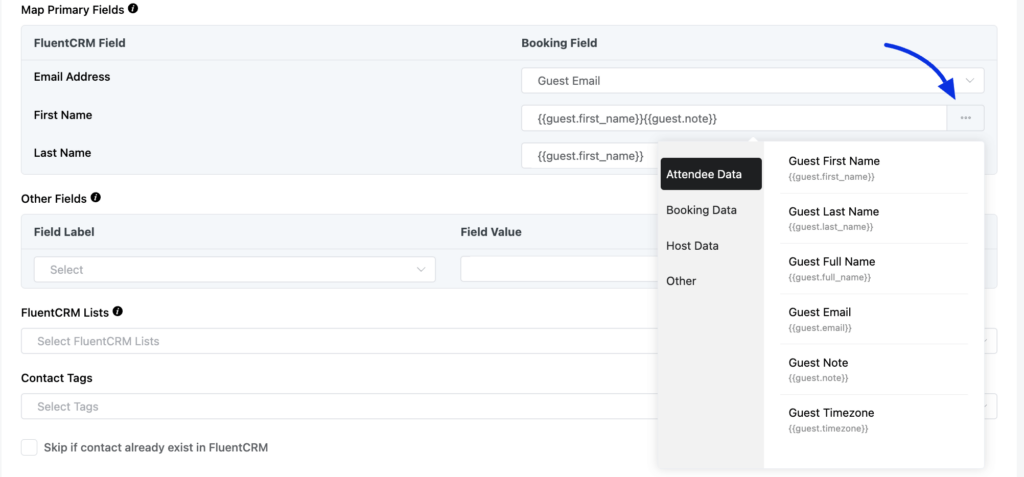 Collect attendee information effortlessly with custom fields and seamlessly sync it with your CRM tools. No more manual data entry or disconnected information.
Mobile-Friendly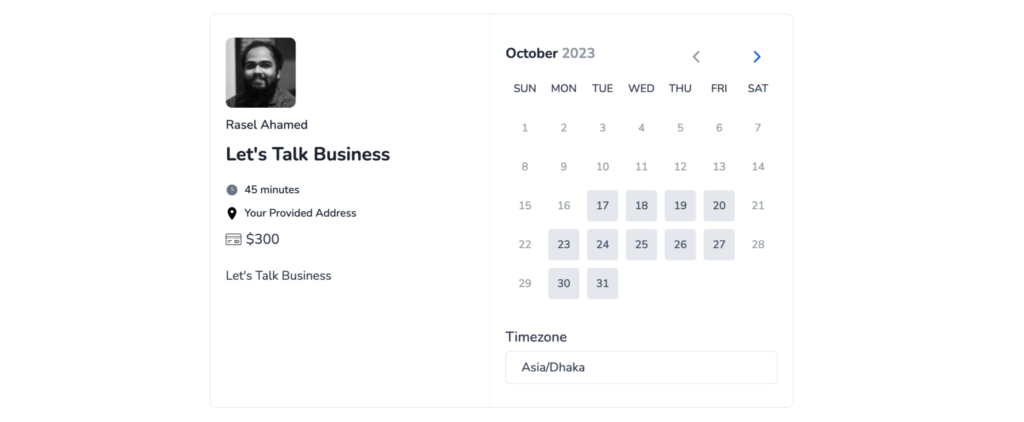 FluentBooking's responsive appointment calendar looks stunning on any device, ensuring a smooth user experience. Whether your clients are on a desktop or a smartphone, they'll enjoy a hassle-free booking process.
Personalize Your Service
Streamline client appointments, enjoy an updated calendar, and even sell personal service appointments effortlessly. You can focus on providing top-notch service while FluentBooking handles the logistics.
Boost Sales at Scale
Effortlessly arrange high-value meetings with prospects, reduce back-and-forth emails, automate reminders, and integrate your sales tools. Closing deals becomes smoother and more efficient.
Engage with Your Audience
For marketers, FluentBooking helps you engage with your audience, collect valuable attendee data, and sync it with your preferred tools. Your marketing efforts become more targeted and effective.
Enhance eLearning
If you're in eLearning, manage your availability for students and focus on advising, counseling, and supporting your students' growth. Create a better educational experience and boost student success.
Supercharge Customer Service
Enhance your customer service, boost customer satisfaction, and improve retention by offering personalized experiences and automated follow-ups. Your customers will feel valued and well-cared for.
Streamline Recruitment
Make your recruitment process smoother with seamless appointments and automatic schedule updates. You'll attract top talent and ensure a positive candidate experience.
Works with the Tools You Use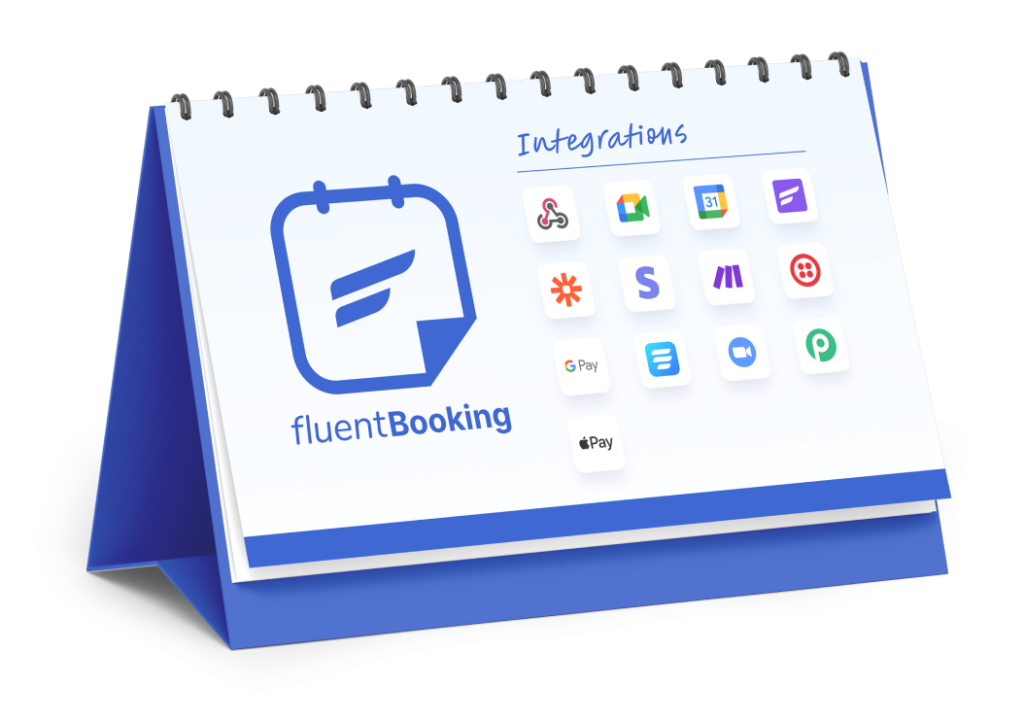 Connect FluentBooking with your everyday tools to collect information, streamline workflows, automate tasks, and stay up-to-date. FluentBooking seamlessly fits into your existing workflow. Whether you're considering integration with Google Meet, Fluent Forms, Zoom, Twilio, or more, FluentBooking brings them all together. And there are more exciting integrations on the horizon.
Excellent Customer Support
FluentBooking firmly believes that "Great Product Comes with Great Customer Support". So you don't have to worry about any bad buzz, you will always be the priority to FluentBooking's dedicated support engineers 24/7.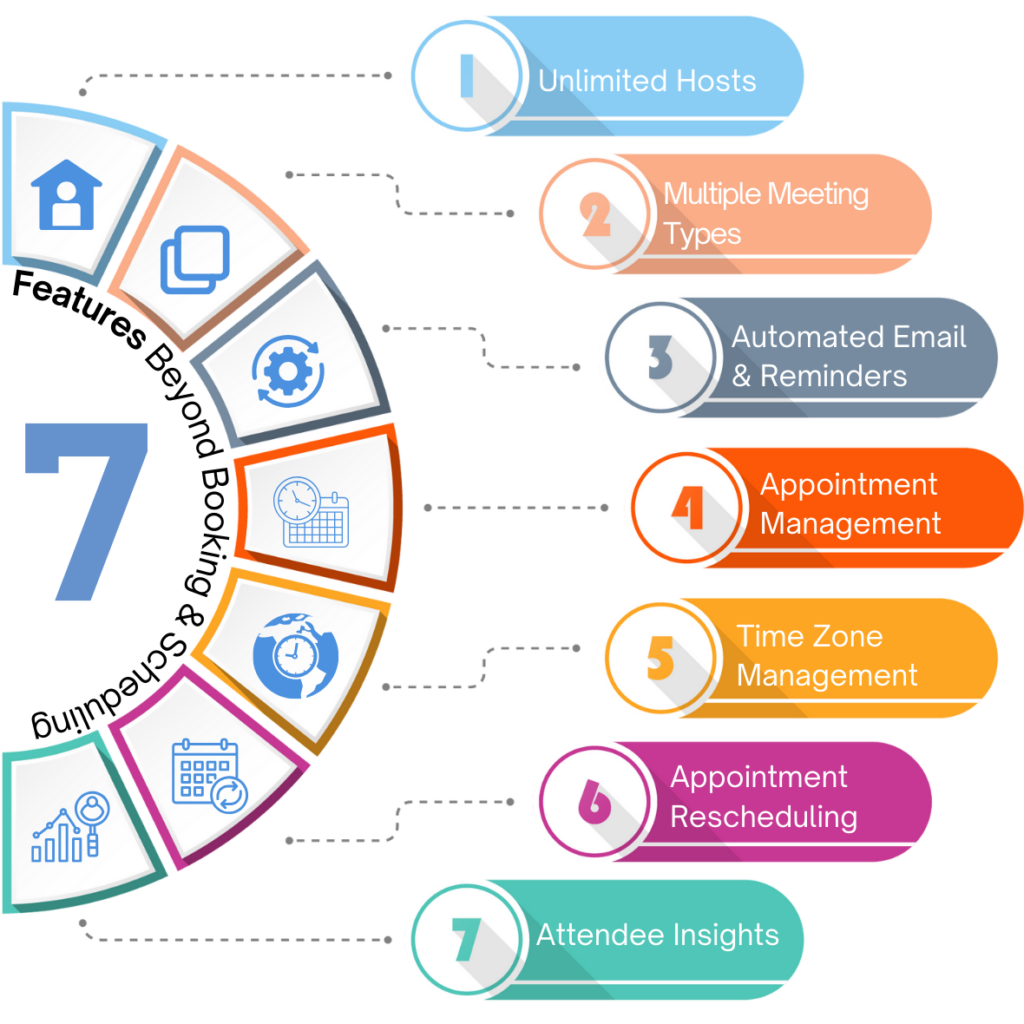 Your Ultimate Scheduling Solution is Here!
With FluentBooking, you'll never look back at the days of manual scheduling and countless email threads.
Leverage the power of FluentBooking and revolutionize your scheduling experience today! Grab the limited-time Lifetime Deal!
Let's start with efficiency, productivity, and a seamless scheduling process. Be the first one to experience FluentBooking.
---
Ashik Elahi
Ashik Elahi is a seasoned Digital Marketer with a passion for Content Marketing. He believes in the power of storytelling and crafting valuable content that resonates with readers.
Is there an ETA for FluentBooking?
I have a project, where I would love to use FluentBooking, however I am planning to go live in November. I am currently planning to use Amelia but I am not 100% happy with it.