How to Create a GDPR Compliance Form on WordPress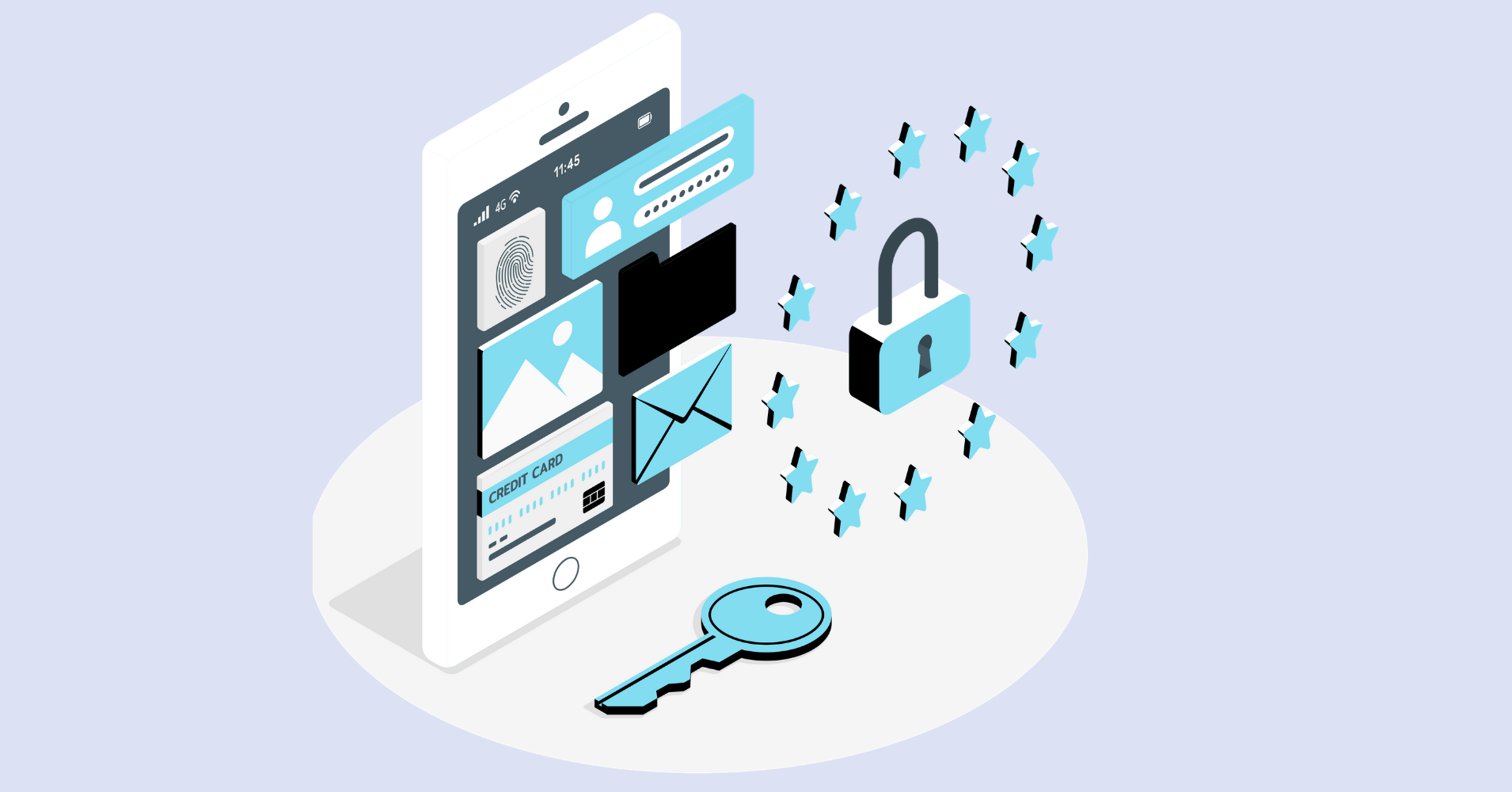 Designing the GDPR compliance form is one of the biggest challenges for websites from 2018. If your business relies on the EU and needs to collect data for individuals in the European Union, then following the GDPR rules is a must. Additionally, if you are running a website, and gathering personal data directly from visitors by using contact forms, you need to make sure that your forms meet all the required criteria of GDPR. So, how would you do that?
Fortunately, WordPress has many plugins or tools that can help you create a perfect GDPR compliant form. WP Fluent Forms is one of them. Why I choose WP Fluent Forms, you will know this later in this post. Today I will briefly introduce you to GDPR, the principles of GDPR, best practices of GDPR, and how you can create a GDPR compliance form with WP Fluent Forms. Let's move on to the topics.
What is GDPR compliance?
GDPR stands for General Data Protection Regulation. It is a set of data collection regulations in the EU. Requirements for GDPR law is getting direct consent from people before collecting or storing their data. Furthermore, allowing users to access the cancellation of their information. All the organizations that are collecting personal data have to satisfy the GDPR.
In a nutshell, the GDPR is designed to allow the internet users more access over their personal information. They can know how their data is collected, stored, and used. To do that, it carried out some rules for websites to follow. Some of the regulations are:
Sites have to know what data they are collecting from users. They need to save those safely as well as notifying users if a security violation occurs.
Users have the right to know what data is collected and how it's being stored or used.
Websites need to give access to copies of the user's data, and they can also permanently delete those.
If you want to know more, you can check out the complete guide to the GDPR. Now, let's find out why GDPR compliance is needed for websites.
Why is the GDPR compliance form important?
By now, it is clear that GDPR will affect the way websites form designs. GDPR asks your data subjects to be granted. You collect data for your website through online forms. That's why online forms are also affected by this law. Just merely asking for people's names and addresses on forms is not happening anymore. Instead, people have to review all existing contact forms on their websites and ensure that all of them are GDPR compliance.
To ensure that EU citizens' data remain safe, GDPR aims to update the outdated privacy laws. GDPR has a potential influence on any business that collects data from Europe. The law says that if organizations are not GDPR compliant, the compelling fine would be £20,000,000 or 4% of global annual turnover. That is maybe levied on them.
For marketers, GDPR has changed the way of their business. So, it introduced seven different principles to apply for online data collection. Let's have a look at them.
What are the seven principles of the GDPR compliance form?
The data protection principles are similar to the previous Data Protection Directive (DPD), but they came with more detailed information to ensure compliance more effectively. The seven principles of GDPR compliance provide companies a complete guide on how they can run their data collection procedure at the best level. Any organization that fails to follow the principles is leaving the organization open to incurring substantial fees. The seven principles of the GDPR compliance form are as follows:
Lawful, fair, and transparent processing
"Lawful, fair, and transparent processing" is the first principle of GDPR compliance form. This is the essential principle in the list. It focuses on total transparency for all EU data subjects. According to this law, organizations must be clear about why data are collected and how they will be used. If a data subject asks further information about the processing of their data, the organizations are bound to give it to them. All the process of gathering data must be done according to the law.
Clear purpose
This is the second core principle of the GDPR compliance form. It stated that organizations must have a lawful and valid purpose for processing client information. In more detail, if a company proceeds their work with four fields in a contact form, they can't ask for more data from the users. If they do so, they need to provide a valid reason for that.
Collect minimal data
Nowadays, businesses gather data possible for various reasons. For example, to understand customer buying behaviors, do marketing campaigns focused on figuring out users' intelligent analytics, etc. So, based on this principle, organizations must create a GDPR compliance form that collects adequate, relevant, and limited data. They need to confirm that they are storing the minimum amount of data required for their motive.
Accuracy
Collecting accurate information is essential for any business. It minimizes the chances of occurring mistakes. The fourth principle of GDPR compliance form asks for ensuring the data organizations are collecting are accurate and up-to-date. Information will only be lawful to use if they are reliable and relevant. Companies should take all the necessary steps to avoid incorrect and misleading data. Additionally, it also says that individuals have the right to request to remove their inaccurate data within 30 days.
Limited storage
This principle emphasizes deleting the data if there is no longer a need for those. The general rule is that you can't hold the information for future processing without any exceptional cases, such as research or statistical needs. Well, the GDPR does not mention how long you should keep the information of users. You have to determine the time based on your purpose. To do that, GDPR suggests that organizations should maintain a review process to deal with cleaning the old database.
Security
This principle says exclusively about the security of the clients while collecting their data. All the companies or websites must confirm that all the appropriate measures are taken to secure people's data. This helps to protect the data from unauthorized use, accidental loss or damage, and external threats. There is no "one size fits all," but GDPR states that organizations should have a suitable security level to address the risks that may occur through their processing.
Accountability
This is the final principle and a new addition to the GDPR compliance principles. Under this rule, organizations must take responsibility for the data they hold and match other principles' compliance. That means companies must be able to give evidence of the tasks that they have collected to signify the GDPR compliance. It may include:
Assigning a Data Protection officer
Making a personal inventory
Assessing recent practices
Acquiring appropriate consent
Implementing Data Protection Impact Assessments
I hope you have a clear idea about the principles of the GDPR compliance form or data collection process. Following these guidelines, while designing a GDPR compliance form, executing, and operating it, will ensure that organizations comply with GDPR. Now, let's see what the best practices for making a GDPR compliance form are.
Best practices for creating a GDPR compliance form
Indeed, not all forms will be affected by the GDPR, such as an anonymous survey or quiz. But if you are collecting identifiable personal information about users, you need to follow the GDPR rules. For example, if you ask the client's name, email, address, number, etc. So, let's check out the five best practices of designing a GDPR compliance form.
Request for consent
Before collecting the user data, organizations complying with GDPR need to request their consent and explain why they need it. You can add the following three options clarifications against your contact forms.
Why you are collecting this data
How this data is going to be used
The way of storing the data
It's unnecessary to add these fields to all of the contact forms on your website. You just need to make sure that this information is easily accessible from anywhere on your site. The best option is to do this, adding those within the privacy policy of the company. But if you want to make your website GDPR friendly, you can do that easily with WP Fluent Forms' GDPR Agreement field. You just need to drag and drop it on your form from the fields.
Create trust and incentive
No matter how better you design your GDPR compliance form, there will still be trust issues. It is always bad for the conversion rate on your website. But there are two legal concerns about designing forms for GDPR.
Requesting consent for the data sometimes emphasizes that the data might be used for a reason not stated or intended previously.
If you are collecting a lot of data with your form, GDPR guidelines might ask for some extra steps to complete.
So, when friction is imminent, you can prevent it by increasing two things: trust and incentive. Studies show that people willingly hand over their data to the brands they trust. To improve trust among users, design your website in a wide array, and provide content messages that make people feel confident about getting close to your brand.
The next thing you can do for your GDPR compliance form is to increase incentives. Less friction will occur if you give people more reasons to complete your contact form. Moreover, review all the pages of your website that contains forms, and find out ways to expand incentives. Create more attractive CTA's so that people can't ignore your form.
Permit users to edit their data
Collecting correct data is vital for any company. Sometimes inaccurate data enters the list mistakenly. To avoid such a situation, you can allow your users to access, edit, or remove their information if they feel the data is not correct or relevant anymore. Make it easy for people to erase any kind of misinformation. Additionally, always try to keep accurate and updated data. This is important for any GDPR compliance form.
Link your privacy policy
The GDPR requires the privacy policy to be concise, easy to understand, and precise. That being said, it should also be appropriately designed so that the plan can easily set up. The best practice is to directly link the contact forms' privacy policy and allow people to review it before signing in. As a result, people will know who they are about to connect with, and your form will also remain a GDPR compliance form.
Ask questions frequently
The final and best practice for maintaining a GDPR compliance form is to ask your questions frequently. It is essential to know that GDPR does not prohibit collecting any data; it just asks for users' consent. Ignore random items on the form. Asking questions periodically on your online form will remove the trust issues among people.
Now, let's see how you can design a GDPR compliance form using WP Fluent Forms.
Design a GDPR compliance form with WP Fluent Forms
WP Fluent Forms is a user-friendly form builder plugin in WordPress. You can make any kind of form for your website with WP Fluent Forms. For example, signup form, registration form, payment form, feedback form, Newsletter, and so on. It has a sleek interface and drag and drops form fields that help users create a form smoothly. Moreover, it is integrated with so many marketing and payment integrations that it easily allows people to collect payments and do marketing for their products. WP Fluent Forms' global styler option helps to design beautiful contact forms within a couple of minutes. Why won't I want to use this form?
Not only that, but this form of builder tool will also help you make your forms GDPR friendly. It's the GDPR Agreement field in the input field section that comfortably generates GDPR compliance forms. So, let's see how you can create a GDPR compliance form with WP Fluent Forms.
Go to the dashboard of your WordPress website, select WP Fluent Forms Pro. Create a form with the input fields you want. In this demonstration, I am creating my form with name, email, address, and file upload fields from the General field option.
Now, go to the Advanced field option, and drag and drop the GDPR Agreement field to the form.
To edit the field, click on the edit icon from the field.
An Input Customization field will open on the right sidebar, where you can edit your form field as you want. In the Input Customization Section, you will get three different options, one is the GDPR Agreement, and the other one is Advanced Options.
Let's talk about the first one. Click on the dropdown menu of the GDPR Agreement section. It will open four different editable fields, named Admin Field Label, Description, Required Validation Message, and Container Class.
On the Admin Field Label, you can set the form field how you want it. I have set mine as "GDPR consent." To the Description section, you can write the consent for the field on the form. It is crucial for how you want to make your agreement for your form to the users. The Required Validation Message part is about ensuring that if a client submits your form without clicking on the GDPR agreement, it will show an error message. So this section will help you to rewrite the error message for the users. Use the Container Class section to add the custom CSS classes on the field cover. Here is the preview of that part.
Now, go to the Advanced Options of the customization section. To the Element Class field, add customs CSS classes to the input field. You don't need to edit the Name Attribute segment, as it is the HTML equivalent of the same name. On the Conditional logic field, you can create any dynamic rules to hide or show the input fields for your requirements. I haven't set any conditional logic for my form. To know more about this field, read this article.
That's it! I hope this article enlightened you about the GDPR compliance form and how you can make your form GDPR compliance with WP Fluent Forms. To know more about the plugin, you can visit here.
Bottom line
New laws like GDPR can be intimidating at first glance to people. There are a lot of rules you have to follow to run your website or business. I have tried to give you a clear idea about what you need to do to make a GDPR compliance form. I hope you benefit from this article. If you have any questions regarding this matter, feel free to ask me in the comment section below!