How to Create a User Registration Form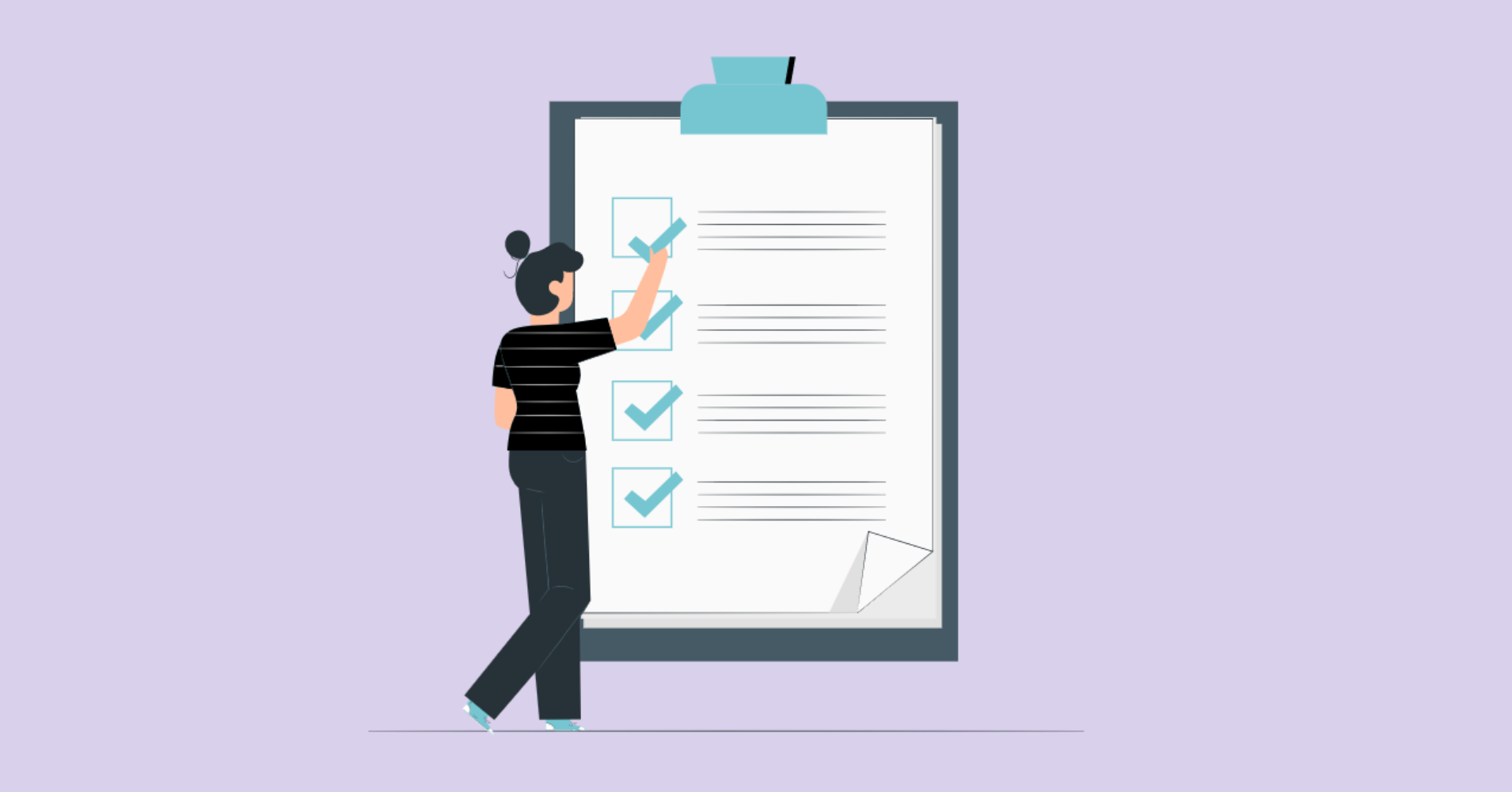 Need to create a user registration form on WordPress? Well, then you should really consider making them with WordPress form builder plugins. I always recommend WordPress tools because the default WordPress registration forms come with the same theme for each form, and users seldom like them. On the other hand, WordPress plugins allow you to design your form the way you want, as much as you want. As a result, you can get a significantly better output. The more user-friendly your form is, the more conversion you will get through the form.
Online registration forms are needed for various purposes nowadays. Today's article is about how you can create a perfect user registration form on WordPress with WP Fluent Forms and how to enable it. But first, let's see some basic things about WordPress registration forms.
Why design a user registration form?
The first thing about the default user registration form from WordPress is that it shows the WordPress branding and logo. As a result, it does not match the design of your site. Creating a personalized user registration form delivers a more compatible user experience through the registration process. Furthermore, you can show additional input fields, merge your form with a custom front-end login form, and connect it with email marketing service. You can even redirect your customers upon registration. Let's see some more benefits of using a user registration form.
Easy to use: Once users register for your website, and log in through WordPress user login, they can view their account within the dashboard.
Data: When visitors create their accounts and profiles on your website, you will have recorded data of all their details.
Customization: You can design your WordPress user registration form to collect information as per your requirements.
Security: When you will restrict the user input fields as per your need, your site will be secure, and you can also stop the user registration spam.
Permission: Designing a registration form online allows you to specify the access from users' levels on your site.
Now that you know the importance of using a user registration form on WordPress, I'm sure you are eager to add one to your site. But it can be difficult to design your registration form template. Don't fret over it though, as I am here to help you! Let's find out how to enhance the user registration form.
How to improve your user registration form?
To take good care of your registration form, you can follow these tips to get better results.
Mobile-friendly: The number of people who are browsing from mobile phones is increasing every day. Most of the time, they are completing their essential tasks from mobile. So, if your form is mobile-friendly, users will love to fill that out.
Apply templates: If you are new to the field, use some free registration templates from the builders. It will save you time, and you will get some ready to use fields. Later, you can customize it to suit your needs.
Avoid unnecessary questions: Revise your user registration form WordPress multiple times before publishing it to ensure that there are no unnecessary questions in the form. Similar or useless queries will bore people in no time, and they will leave the form incomplete.
Attractive CTA: Call-to-actions play a vital role in the WordPress user registration forms to grab the visitor's attention. So, you have to make sure that your CTA buttons are attractive and powerful by adjusting the color, size, and text.
Be clear: When you ask people to fill out your registration form online, let them see everything. Let the labeling be simple and easy to understand.
Main guests or participants: The list of the speakers in your event may attract the audience. You can design a separate page in the user registration form with the image and designation. Furthermore, if you can show a list of participants and people who have registered for the event, the audience will get a positive vibe about the program.
Test: Before letting the form go live, test the form yourself first. Check the process from the beginning to the end. Sometimes, you can even ask your friends to register to be absolutely sure.
With the tips mentioned above, you can make your form look better, attractive, and useful. If you want, you can add many more details in your form. It's up to you. Well, what more information can you add in your user registration form? Let's find out.
What more to include?
It is always better to put in more details about your event on the registration form online so that users are well informed about the event.
Your users have the right to know why they need to attend your event. So, give them a clear and concise message on why you are organizing the program, and how they can benefit from it.
Always mention the time and location on the event registration form.
Give a detail about the purchase information, such as when they should buy a ticket.
You can also add some additional details like discussion subjects, schedules, etc.
Now that you know every detail about a user registration form for WordPress let's jump into our focus topic.
How to make a user registration form using WP Fluent Forms
Before moving into the process of making the registration form with WP Fluent Forms, I would like to give you some basic ideas about WP Fluent Forms.
WP Fluent Forms is one of the excellent form builder plugins in WordPress nowadays. It is a lightweight and comfortable tool. Anyone can create any kind of form with its smooth interface. Its drag and drop feature makes it easier for users to make any form within a few minutes. Furthermore, WP Fluent Forms comes with 30+ input fields, and 60+ pre-built templates to make the form-making process sleeker. You can also get 15+ third-party integrations with the plugin.
Moreover, advanced post creation, Stripe and PayPal integration, PDF entry generation, file upload, conditional logic, etc. functions are also available in WP Fluent Forms. You don't need to worry about the security with this tool, as it is secured with reCAPTCHA, Honeypot, and Akismet.
Making the user registration form is one of the fantastic uses of WP Fluent Forms. It enables users to fill up their information and create their account but its perks are not limited to that. So, let's find out how you can comfortably make a registration form with it.
Go to your WordPress dashboard, click on WP Fluent Forms from the left sidebar. Select Modules from the top bar. Then enable the User Registration module from the list.
Now, go back to the dashboard. Click on All forms, and create your form by selecting Add a New Form.
Design your form from the Blank form or choose from the templates. Here, I am selecting a blank form.
Now insert the necessary fields from the input fields section, such as Name Field, Email Field, Password Field, Address, etc.
Next, you need to configure the User Registration Feed. Go to Settings and Integration from the top bar of your form. A new window will open. Now, select, Marketing & CRM Integrations from the left sidebar. Here, hover over the Add New Integration button, and choose the User Registration Integration option.
You have to personalize the User Registration Feed as per your requirement by setting up the form fields. Click on the dropdown menu of each section, and select your particular input field for the segments. For example, if you click on the First name field, a dropdown menu will open, where you can choose how you want to design your name field.
For all other fields, the process would be the same. If you want to add any information for user meta, select the User Meta Section below.
In the first queue, type your user data, and on the second column, choose its value by the down arrow icon.
Now, you will see different checkboxes in various settings. Turn them on/off according to your requirements. After setting everything, click on the Create User Registration Feed from the bottom of the page.
Your User Registration Feed is complete; you can enable/disable the feed by switching it off/on.
Final words
I hope you understand the whole process of making an online registration form with WP Fluent Forms. If you have any questions regarding this matter, you can ask me in the comment section below. As I have mentioned before, WP Fluent Forms is a fantastic form builder tool. It allows you to create any form like support form, contact form, sign-up form, and survey form. It also comes with a fantastic option which is about creating beautiful CSS forms with its global styler. So, why don't you download it now?
You can also subscribe to our YouTube channel, to get the updates and tutorials on WP Fluent Forms.