Grow Email List with Mailchimp in WordPress [FREE]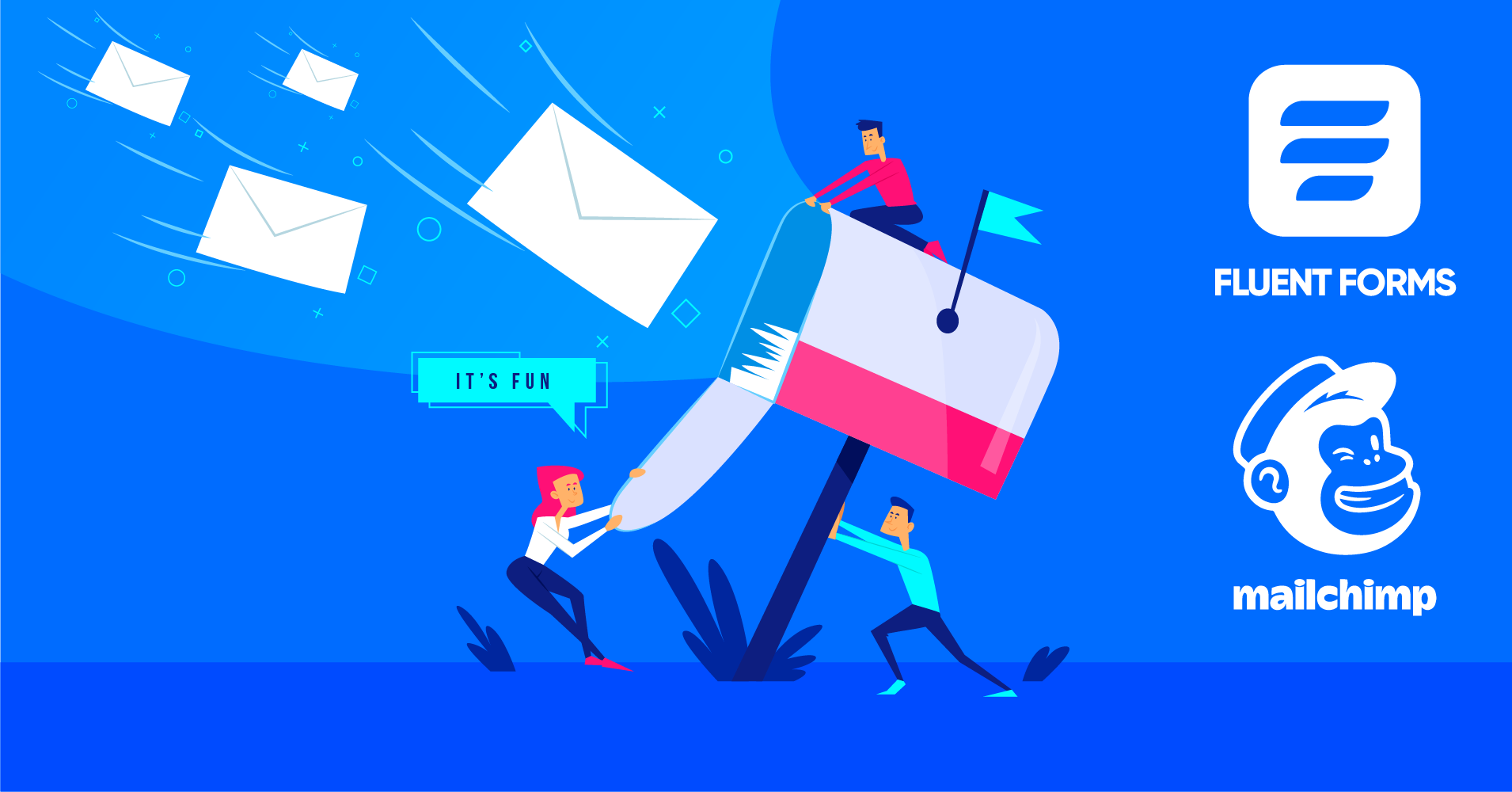 Whether you're a small or a big fish in the market, email marketing is still the best way to connect with your visitors. It may come as a shocker that you can reach 10 times more clicks via email than all your social platforms combined.
People feel special as they get suggestions/information in their inboxes. Do you know 73% of Millennials prefer to get business communication via email, and it has an average ROI of $42 for each $1 spent? Hold your horses; no need to get overwhelmed by the numbers. People still have quakes on their boots hearing about growing an effective email list. However, you'll be less worried about growing an email list for your business after this 5 minutes read. And we're going to show you how to grow your email list with Mailchimp in WordPress for free. Without further ado, let's dive in.
Why Mailchimp?
Now the first question that comes to mind: where should I start from, right? You start by choosing a tool for email marketing that can give you a kickstart. And Mailchimp is one of the best solutions for you.
If you're a WordPress user, then I'm pretty sure you've already heard about this amazing tool or using it. You can google it, but here is a kicker you should know: you can sign up to get your first 2,000 email subscribers and upto 12,000 emails per month for free. It gets crazier as it's very simple and fun to use. No coding, no hassle, just drag-and-drop, meaning you can add images, caption, text, anything with a few clicks.
How to integrate Mailchimp in WordPress?
Ease-of-use and good looks are two crucial factors in getting people to subscribe to your email list. The subscribe/signup form you put on your WordPress site needs to be excellent for the eyes and easy for the brain. Try to avoid unnecessary fields in the form. Confusing or difficult forms repel subscribers, which you definitely don't want to happen.
You can build forms with Mailchimp, but to be honest with you, these aren't very good-looking, which is a major setback. We suggest you use Fluent Forms to build beautiful forms and integrate Mailchimp with them. Fortunately, WordPress and Mailchimp are a heavenly match. You can easily integrate Mailchimp to WordPress, and seamless email marketing starts right away.
Fluent Forms is the most beginner-friendly form builder. Download now and start crafting beautiful forms FREE!!!
First of all, set up a Mailchimp account with your business name and hover over Fluent Forms to go to the Integration Modules section.
Enable Mailchimp and move to the Settings option. Here, you'll be asked to provide your Mailchimp API key. Keep your cool if you don't have one.
Just log in to your Mailchimp account, click on the account logo, and you'll see the Profile from a dropdown list.
Select Extras, and you'll see API Keys. When 'Your API Keys' page appears, you just need to scroll down. Here you are one click away from creating your API key.
Don't hang around; click the Create A Key button, and copy it for the next step.
Yes, you guessed it right, just paste it in the Fluent Form Mailchimp Settings panel and click on Save Settings. Well done, you've successfully connected Mailchimp with Fluent Forms.
Now you need to configure settings to get actual results. Go to All Forms from your Fluent Forms dashboard and select the form you want to integrate with Mailchimp. Click on the Settings, and a new sidebar will appear on the left.
Click on Marketing & CRM integrations; you'll find the Add New Integration dropdown button on the right top. Select Mailchimp Feed from the dropdown menu. You can name the list, choose the Mailchimp list as per your needs.
Name the list, select the MailChimp list the data is to be fed in from the Dropdown list.
Configuring the Field Mapping is nothing but minute work. Correlate the Mailchimp Fields with the form's input fields like First Name with names[First Name], Last Name with names[Last Name], Email Address with Email, etc.
Sometimes you need to target some visitors and group them based on their preference. Say no more; a user can subscribe to multiple groups without signing multiple forms.
Also, you'll enjoy playing with some options like Double opt-in, VIP Field, Conditional Logic, and grow the email list more dynamically. When you enable Double opt-in, users will get a confirmation email and only add them to the email list upon confirmation. Furthermore, the conditional logic option gives you more power to set conditions to fields. Want to know more about conditional logic? Give it a read to know how conditional logic helps in your business.
Click on the Create MailChimp Feed and Voila! You've created a ready-to-go Mailchimp Feed and taken a great leap toward growing your email list.
Final Words
Now you have the idea of growing your email list with Mailchimp in WordPress, let's not just stop there. Don't forget it's just the start of email marketing. Wondering about Mailchimp signup forms? Learn how to create Mailchimp signup forms in-depth. Keep exploring; the sky's the limit.
Don't forget to join our Facebook Community, follow on Instagram and Twitter, and watch tutorials on YouTube.