Grow Your Email List in WordPress with Moosend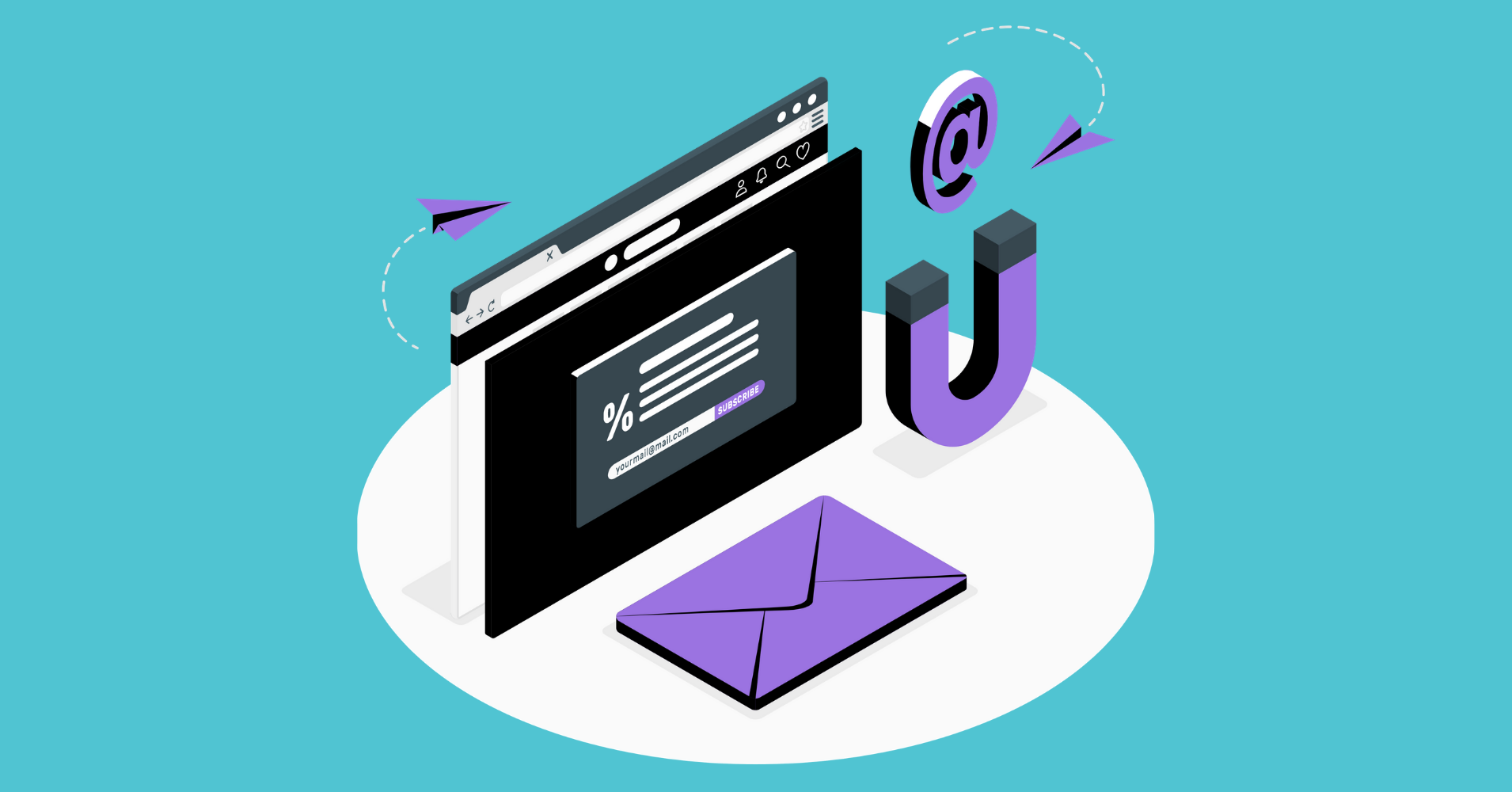 Are you looking for a perfect integration to grow your email list for your WordPress website? You can give a try to Moosend. Moosend is a robust platform with world-class features, smart marketing automation, and a smooth interface for email marketing. It can be used for multiple email campaigns, email lists, attractive design, and send responsive newsletters made on the built-in editor.
Today, we will discuss how to grow your email list by using Moosend on a WordPress website. To do so, first of all, you need a strong form builder that is integrated with Moosend. We are choosing WP Fluent Forms, as it is one of the robust form builders in WordPress. Let's dive into the rest of the process below.
How to connect Moosend in WordPress with WP Fluent Forms
WP Fluent Forms pro offers 60+ pre-built templates, 45+ input fields, and 15+ third-party integrations. PDF entry, signature-addon, file upload option, rating input field, range slider field, advanced post creation, are the amazing creations of WP Fluent Forms' input fields option.
Moreover, Zapier, Slack, Trello, Webhook, ConvertKit, Campaign Monitor, SendFox, etc. are some fantastic integrations of the form builder. Moosend is one of them.
Besides, it is a very cost-effective tool among the hundreds of options in the market. The plugin is also updating its features every two or three months. So, undoubtedly, WP Fluent Forms is an excellent addition to the WordPress community.
Now, let's move on to our main topic, which is how to integrate Moosend with WP Fluent Forms and send emails to subscribers without any hassle.
Log in to your Moosend account, and go to the top-right drop-down menu. Select the API key option from the list.
Copy the API key and keep it safe somewhere.
Now, go to your WordPress dashboard, and click on WP Fluent Forms pro. Select "integration modules" from the left-side list. Find out the "Moosend integration", and turn it on like the screenshot below.
Now, click on the "global settings" section from the top bar or left bar. Here, select Moosend from the opened left sidebar. It will ask you for the API key that you have copied from the Moosend account. Paste it here.
Don't forget to save the settings. Once you click on "save settings", you will get a success message like in the screenshot below.
Congratulations! Your Moosend account is now integrated with WP Fluent Forms.
Now, let's check if it's working properly or not. To do so, select a particular form or create a new one from the "All Forms" option of the WP Fluent Forms. Choose a form you want to integrate and click on the form settings. We are choosing a random one for testing.
Now, go to the "Marketing and CRM" integrations tab from the left sidebar. Here, hover on the "Add new integrations" button from the top right corner. Select "Moosend Integration" from the drop-down list.
Set up the Moosend feed settings according to your requirements. For example, give a name to your Moosend feed. Select the Moosend mailing list, and correlate the Moosend fields with form fields, such as one's name and email fields with another one's name and email fields, etc.
You can also define the conditional logic if necessary. It works just like the regular conditional logic. At last, click on the "Create Moosend Feed". Otherwise, all your efforts will go in vain.
How easy was that? We hope this article helps you grow your email list efficiently. If you have any queries regarding this article, you can ask us in the comment section below.
Final words
When you are trying to grow your email list, it is best to focus on reaching as many people as possible. That means designing creative marketing campaigns that will stretch the boundaries. With the right strategy and proper A/B testing, you can see remarkable growth in your email list.
That's it for today! Now you know how to integrate your Moosend account with WP Fluent Forms. One more thing we would like to add is that WP Fluent Forms offers a complete solution for your website. So, what are you waiting for? Get the powerful plugin today and start making a healthy email list.