10 Effective Healthcare Content Marketing Strategies You Need to Try NOW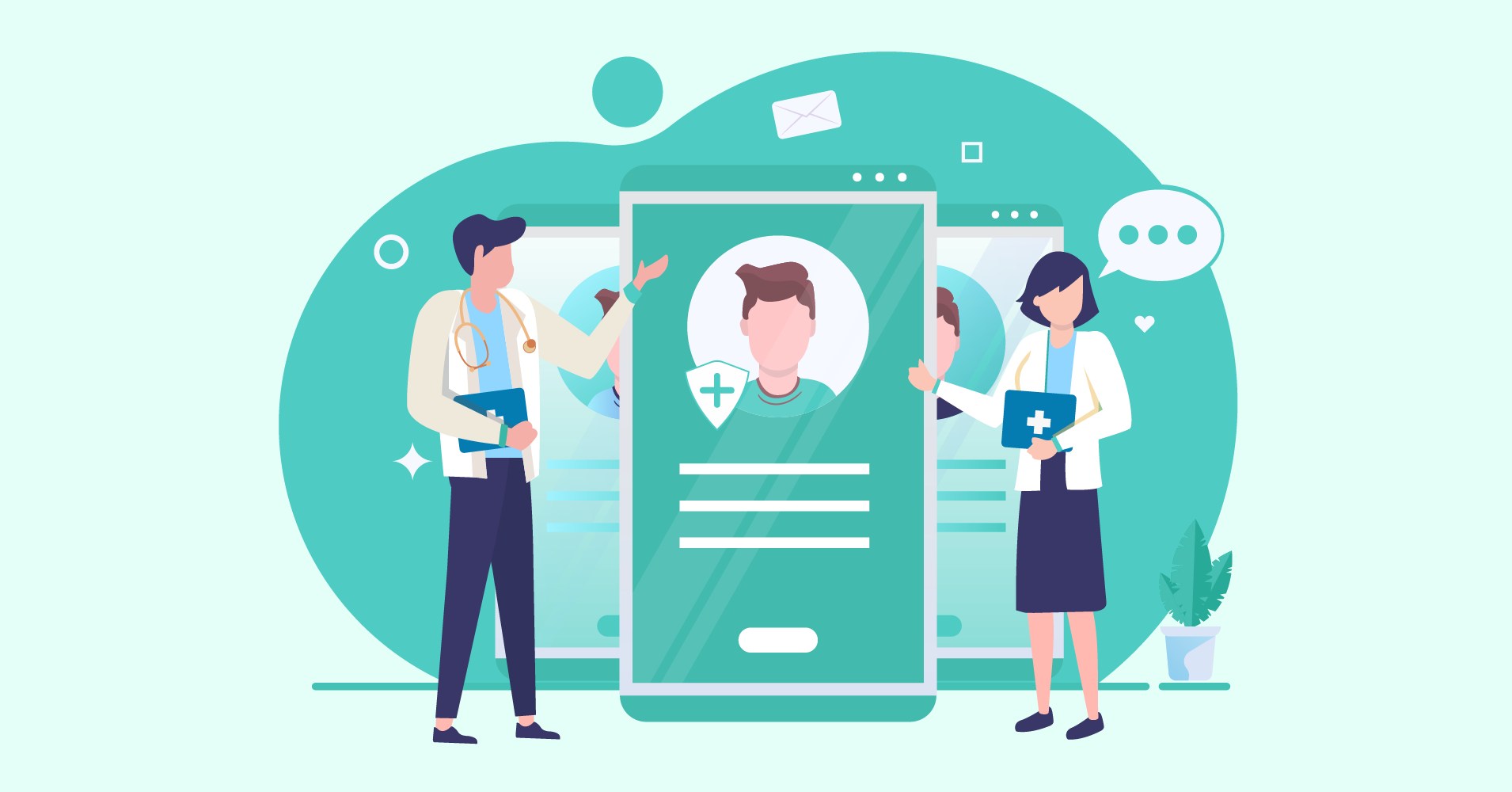 Marketing has evolved over the last couple of decades due to the drastic change in the way people access information. In the present age, it is more sensible to put informative content on your website than to spend money on a billboard.
Nowadays, a lot of hospitals, research centers, and other healthcare services have taken to the internet to educate the masses on pressing health issues. They can even design interventions, campaigns, etc. through well organised healthcare content marketing strategies. Content marketing in healthcare includes a lot of intricate strategies and techniques, interconnected to create an informative channel that is easy for the people to understand.
With a good piece of healthcare content writing, it is effortless to convey important health messages to the general people. Your relationship with your prospective customer begins the moment they land on your website. Hence, it is vital to have an excellent first impression.
However, even though it is still relatively new, healthcare marketing is quickly gaining traction, which means more competition for you. So, to secure a good position in the SERPs, you need to have a good content marketing strategy for healthcare in place.
What is marketing for healthcare services?
Health marketing combines several disciplines, like Health Communication, Social Marketing, Health Promotion, etc. It mainly revolves around creating, communicating, and conveying information to the mass people. Healthcare marketing uses a customer-centric model and heavily relies on technology-based strategies.
Content marketing for healthcare services provides a guide for the mass people in public health research, interventions, and communication campaigns. It primarily builds a framework that is used to protect and promote the good health of people. With a good healthcare content marketing strategy, hospitals, research centers, etc. can provide essential guidance and raise awareness about precarious matters. According to the CDC, health marketing is still a new area of practice that is being refined.
How do you market healthcare services?
Marketing for healthcare services can mean treading into tricky waters. There's a lot of delicate information, and any misstep could result in the demise of your brand. With hundreds of marketing tactics and strategies, healthcare content strategy may feel quite challenging and complex.
However, there's always a North Star that can guide you through. Just like other traditional marketing strategies, your content marketing strategy should have strong roots in customer satisfaction. Previously, people have used advertising media like newspapers, radio, television, etc. to reach prospective patients. But in light of present circumstances, this may not be so practical.
You have to focus on delivering the right messages, especially when you are in a delicate field like health services. There are a few ways that have been tested to bring results.
Include meaningful content that is relevant to your niche. This is one way how you can assure your audience that you know what you are dealing with.
Make use of digital platforms like websites, social media, patient portal, mobile apps, etc. Nowadays, a big part of your audience is here on the internet, and that's where you need to convince them of your brand.
Keep in touch with your current and previous patients. They can refer new patients to your website. Word-of-mouth is still a strong marketing element.
Spend time and effort in earning referrals from other medical professionals. These can help you much, but professional references don't come easily, even if you are great at your job. So, you will have to have a great plan in place and continuously work toward it.
The points, as mentioned earlier, are some of the core concepts of content marketing for healthcare services. You can devise your strategy around them to market your healthcare results.
How do you plan healthcare content marketing strategies?
To gain the right audience, it is imperative to have good content marketing strategies for healthcare services in place. While some tactics may work great for one company, it might not be as fruitful for another. So, it is incredibly crucial to come up with content marketing strategies keeping your own company in focus. We have listed down some tactics that merge well with whatever content marketing ideas for healthcare you may have. You can give them a go.
Spend time planning your healthcare content marketing strategy
To establish your brand name, you will have to spend time and resources to come up with an effective marketing strategy that works for you. There's no shortcut to this. You will have to weigh in your options and prioritize your needs.
You will have to define who your target audience is and build your plan around them. Next, note down how you can benefit your target audience. Go beyond the audience profiles and basic information, and peek into their stories. Once you understand them as a person, you will know how to move them. To do this to extensive research on what they need, what frustrates them, what helps them get motivated, etc.
When your blogs resonate with your audience, they will trust you. So, your content must address the common issues faced by your prospective audience. Whether you produce blogs, eBooks, forums, etc. make sure your content sympathizes with the audience. You can also connect with them through emails, sales, or anything else that can strengthen your brand value among your audience.
Focus on your specialty
Healthcare is a costly industry. Not to mention, it is a multifaceted one at that too. There are also many kinds of services and a variety of specialists offering their care. Doctors are offering specialized solutions to problems like heart diseases, brain diseases, etc. and then there are institutions providing a particular kind of treatment like dental care, or mental service, etc.
To make your brand stand out among the many healthcare service providers, you must focus on your own niche. Your website should have plenty of comprehensible content. The content creators should address an issue in detail but also focus on avoiding technical terms. If your website hosts informative content in easy and understandable terms, your audience will have an easy time grasping the meaning.
Make sure your message is clear, and it gets conveyed to any prospective customer the minute they visit your website. When your healthcare content writing aligns with your specialty, it strengthens your place in the industry. So, building healthcare content based on the interview of medical professionals is very compelling.
Make your brand more humane
According to a recent study, 58.8 percent of the world population is now online. And among them, more and more people are using mobile devices to access the internet. This is an excellent opportunity to introduce your brand or your hospital and beat that family doctor, which is why you need compassionate healthcare content marketing for hospitals in place.
While noting down content marketing ideas for healthcare, you must prioritize humanizing your brand. Health is a sensitive issue. So, naturally, people will shift towards a service that feels more genuine and potent. You will have to earn their trust by utilizing content marketing.
So make sure to reach your prospective audience on a personal level. It should be clear from your website that you provide genuine services, and your brand cares about each of its patients. A very effective way of humanizing your brand is by exhibiting patient stories. You can also feature your employees and other members of your organization. This will send a personal message to the audience and help you build trust.
Work as a team
It may seem surprising, but content marketing is not only the job of some nerds weaving a hundred words from thin air. It is more intricate than that. Behind an effective content marketing plan is a group of people with varied skills.
You will obviously need proficient writers that can get your message through to your audience. But that's not all. You will also need a few SEO experts who will make sure that your blogs appear at the top of search results. This is crucial because what good is a piece of great content if people cannot find it?
Moreover, your writers need to have a precise grasp of what they are writing about. Healthcare is a complicated ordeal. So it is essential that content writers get help from the medical personnel. If you can team some medical staff to answer immediate questions your audience has, it will be even better. You will find that even simple team management skills will help you organize your team greatly.
Use your website for storytelling
Whatever service you may provide, it is quintessential to build trust among your patients. And when it comes to essential services like healthcare, it is even more crucial. Nobody likes to take bets when health and potentially, life could be at risk. So, if you have healthcare services to offer, garnering trust among your audience needs to be a prime concern.
One of the most compelling content marketing ideas for healthcare is to exhibit patient stories. Word-of-mouth is still an effective medium when it comes to branding. People tend to distrust companies more. So, if you have more patients and medical personnel sharing their stories on your website, it will help people connect with your brand more.
Having patient stories adds value to your website and is excellent for increasing user engagement. And if you collaborate with the web designers well, this can help you elevate user experience too.
Learn from your content
This may seem redundant. I mean, you obviously did your research before publishing your content. But don't stop there. Use your content to not only generate traffic but also to help with your marketing strategy. You can learn your audience better by analyzing how they react to each piece of your healthcare content.
Analyze every piece of your content. Keep track of all your content and see which ones people like and which ones they don't. This will help you understand what type of content moves your audience, what are topics they wish to learn about.
You can also study the ones people didn't like. Use different analytics tools and look into why people bounce. Is it the complex representation, or the unnecessary information that drives people away? Healthcare content writing can quickly get out of hand. So you will have to pay extra attention to delivering strong messages without making it complicated.
Repurpose your best content
Like we mentioned before, it is very important to study your content. It tells you what topics interest your audience and what they would like to hear. So it is extremely beneficial to analyze your most widely read content.
Your best-performing healthcare content can help you in many ways. You can do further research on the topic and find exciting new angles to address the issue from. Some of the most sought-after items for healthcare content marketing are given below.
Heart diseases
High blood pressure
Diabetes
Weight loss
Diet
Symptoms
Health tips
Diabetes
Drugs
Healthy recipes
You can further explore these topics by making other types of content with it. Weight loss is a prominent issue on the internet. You can write a lot of articles on this single topic alone. You can write about the problems caused by being overweight, how to lose extra weight. You can suggest exercises or even list down some healthy recipes that will help with weight loss. Furthermore, you can make video content and images too. This will be great for social media marketing and guide people through to your healthcare service.
While you're at it, find out the best WordPress PDF plugins to help you better organize the data.
Include interactive elements
Content marketing is already a tricky subject. Your content needs to be informative, but at the same time, they need to be comprehensible for the general people to understand. And when you are looking for content marketing ideas for healthcare, things get even more difficult. Most of your topics will revolve around technical terms which are generally incoherent.
To solve this issue, you can be a little creative and introduce interactive content, like infographics, videos, quizzes, polls, etc. These are very simple in nature and easy for everyone to understand. You can simplify a topic like stress and present it using different stats and graphs, and people will have an easier time understanding what the leading causes of stress are.
These interactive healthcare marketing digital content are also great for increasing user engagement for your website. Because of their pure nature, people can connect to them more quickly and hence often opt for them. By including more and more interactive content, you can enrich your content marketing strategy for healthcare. You can even use contact forms to create WordPress quizzes.
Plan appropriate social media campaigns
No digital marketing strategy is complete without an elaborate social media engagement plan in place. Social media plays a significant role in getting your brand name through to people. You can sponsor paid posts, hire influencers to spread your brand's name onto their followers, or you can even open dedicated accounts on various social media platforms to share patient stories and service updates.
Each of these tactics has its own merits. With sponsored posts, you can target the audience that still doesn't know about your brand and introduce them to your service. When you hire an influencer, they will present your brand to their followers, and you will gain more prospective customers. And you can keep your already acquired customers engaged through your social media handles.
Through social media, it gets really easy to let the world know about the new updates or services you have to offer. This is excellent digital content marketing in healthcare. In this way, you can gain new customers, and guide old customers forward through the conversion funnel. However, since it's an effective way to reach an audience, you need to make sure your message is clear, and the timing is perfect.
Celebrate milestones
Celebrating different milestones is an effective way to increase user engagement for any website. It is no different for healthcare content marketing strategy. The benchmarks could be of a varied nature. Your brand could be celebrating an anniversary, or you could also reward a patient with a free dental wash for being with you for a year.
And there are many ways you can celebrate these milestones with healthcare marketing digital content. There's always a discount that you can provide. Or you can also give vouchers or even a free service. Whatever the field may be, these discounts and coupons work everywhere.
You can also take these up a notch and conduct surveys and quizzes. You can then give various offers based on how your audience fares in these surveys and polls. This is great to increase the user engagement for your website, and people lining up for service is excellent for profits too.
Final words
Healthcare is a very competitive industry, and not to mention, it is expensive too. Hence, to stand out from the crowd and prompt confidence among your prospective customers, you need to have a solid healthcare content marketing strategy in place. You should have a clear goal to exceed your current performance, and your marketing strategy should align with that vision perfectly. Otherwise, it will be quite challenging to secure that strong position in the SERPs.
You are going to undergo a lot of research and analysis to come up with the best content marketing tactics that work for you. And even then, your projected success may not meet your present outcome. So, it is better to be prepared and evolve with every little mistake.
Remember, at the core of your content marketing strategy, there should be the aim to provide the best customer service possible. When a customer lands on your page, they should be able to grasp a few things.
Amazing user experience
Confidence in your service
A personal feel from the website
Incentive enough to go for your service and not to a competitor
Good value for their price
If you can ensure these things, it is almost certain that customers will opt for your healthcare service. So, keep these points in mind and have a strong social media campaign in place. Social media is instrumental when it comes to digital content marketing in healthcare.
Did you find this helpful? Tell us in the comments below. We also have some great products that can help you with your website.