Best WordPress PDF Plugins and Where to Find Them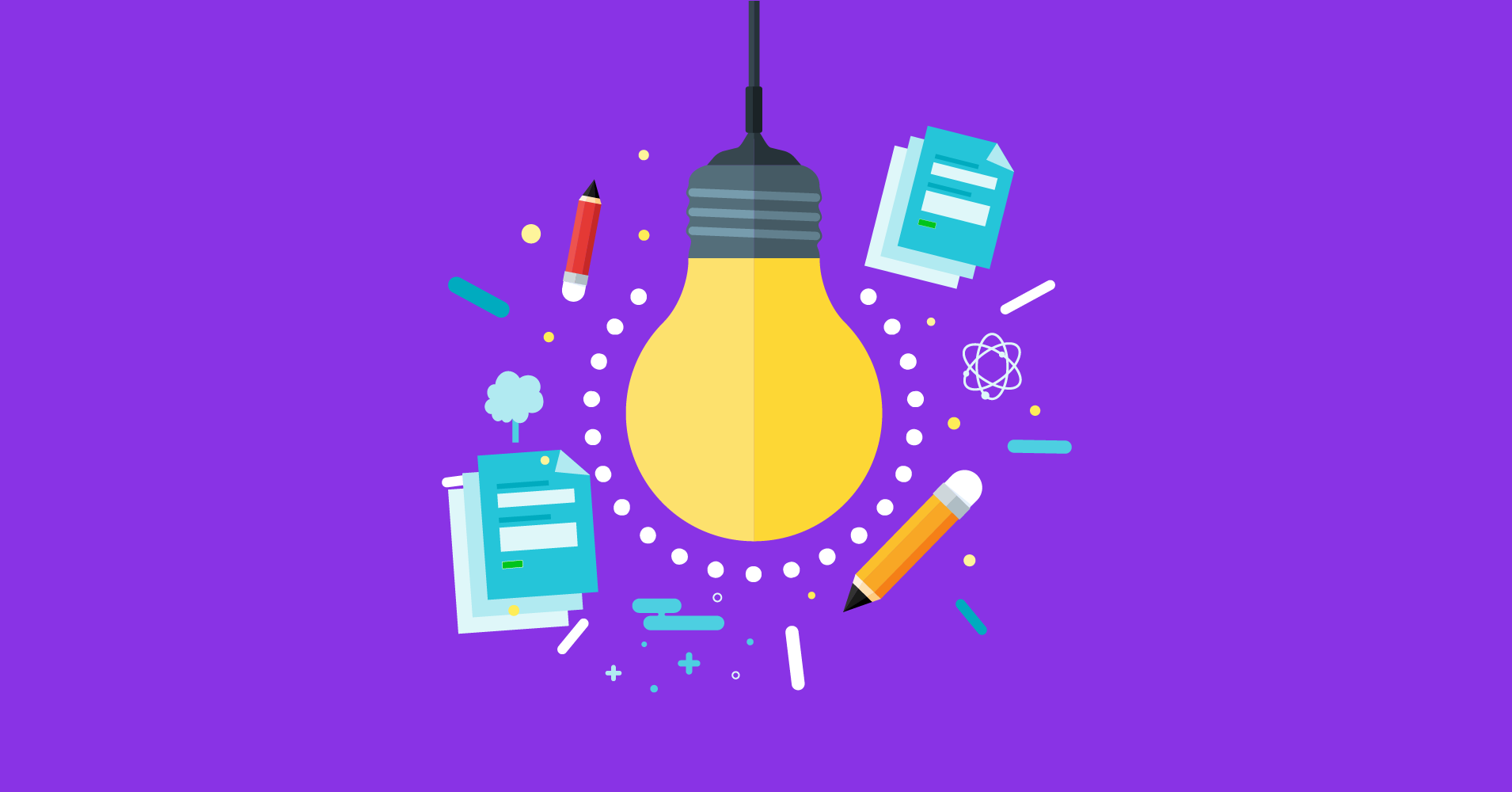 There's a lot of ways a PDF file can help you with your WordPress website. You might need to embed a PDF for specific purposes, or generate PDF files for form entries – applications of PDFs are endless.
Keeping this in mind, we have listed down some of the best WordPress PDF plugins. They are varied in nature and fulfill different tasks. This is a versatile list, so there's something for everyone.
Read on below for a brief description of the plugins, and we were particular about open-source software. Hence, you can find all of the WordPress PDF plugins listed below in the WordPress repository.
This is an excellent choice if you want to upload and embed PDFs straight into your site. The files will be automatically modified to their innate size and shape with PDF Embedder. You can specify a width for your file, and the plugin will automatically calculate the correct height. Moreover, the dimensions of the file will be recalculated when the user resizes the page.
This plugin is particularly flexible because it only uses JavaScript. This heavy use of JavaScript provides you with smooth flexibility over the appearance of the document. There are also Next/Prev and zoom buttons for easy navigation.
Furthermore, all JavaScript and other files will be served by your own server. This gives you full control over your data. Besides, with the premium version, users will be able to download the PDF file, have hyperlinks in the PDF file, scroll continuously, view fullscreen, etc. All these make it one of the best WordPress PDF plugins.
This is a WooCommerce extension. It will basically add a PDF invoice to order confirmation emails. When you send order confirmation emails to your customers, this plugin will add a PDF invoice to emails of your choice.
You'll also be able to download the PDF invoice or packing slip. To download the invoice, go to the My Account page. Moreover, you'll be able to generate PDF invoices or packing slips in bulk. With custom formatting, you can assign sequential invoice numbers to them.
There's one basic template. But the plugin provides ample HTML/CSS opportunities so you can have fully customizable invoice templates. However, you'll find more templates in WP Overnight. So PDF templates shouldn't be an issue. This makes it one of the coolest WordPress PDF plugins.
This add-on takes generating PDFs up a notch. Not only can you produce PDF files automatically based on user-generated entries. But also, have your company logo engraved as a watermark, custom cover letter, etc. Fluent Forms PDF Addon covers a to of grounds.
There's a fully customizable PDF template. You can style your PDF template with your company name, logo, entry date, etc. Additionally, you'll also be in control of the body text font family, size, color, PDF page orientation, and size, etc.
Furthermore, these PDF files can be password protected with only a few clicks. The plugin supports all languages, so even if you use Right-to-left languages like Arabic or Hebrew, you can use Fluent Forms PDF Addon with ease. There's also conditional PDF generation that will produce PDF files when certain conditions are triggered.
Fluent Forms PDF Addon is quickly gaining popularity among the audience. With only a few months' experience, its ready features are making it one of the best WordPress PDF plugins to watch out for.
This is a versatile file embedder. With Google Doc Embedder, you'll be able to embed several file formats along with PDFs. The file formats include DOC, DOCX, PPT, PPTX, XLS, XLSX, TIF, TIFF, PAGES, AI, PSD, DXF, SVG, EPS, PS, OTF, TTF, XPS, ZIP, etc.
An added benefit of using Google Doc Embedder is that this plugin does not require you to have your files already uploaded in a service. The files can exist anywhere, as long as they are publicly accessible on your site or the web, you are good to go.
This makes embedding files seamless. Moreover, there's inline viewing, and you won't need to use any Flash or PDF browser plugins. You don't even need software like Adobe Reader, Microsoft Word, etc. to view the contents. This is why it's included as one of the best WordPress PDF plugins.
If you are looking for a print-optimized solution to develop PDFs, then look no further. PrintFriendly generates PDFs on their server, and the plugin detects the language on users' browsers. It then automatically changes the language.
Print, PDF, Email by PrintFriendly has intuitive UI/UX and provides an editable preview. This allows users to change text size, image size, delete, etc. with ease. Additionally, there's also room for clickable links and custom paper sizes.
PrintFriendly readily detects page content and works on HTTP, HTTPS, and password-protected sites. And the customization features allow custom headers and footers, ample button styles to choose from, personalized text or image, etc. You can include a copyright on PDF and use your own CSS. This fully optimized plugin provides a GDPR compliant pro version as well. This is why this makes up the list of the best WordPress PDF plugins out there.
This is an intuitive plugin that will help you embed PDF files on a post, page, widget area, page blocks, etc. on your WordPress website. The navigation is very straightforward, and PDF Poster is a lightweight plugin.
There's a raw PDF viewer with which you can embed PDFs without any black viewer frame. And the shortcodes allow users to do that without listing. Besides, you can protect your file from illegal distribution by preventing copies and downloads.
This plugin also has a PDF Poster Layout Elements Category feature. With this, you can add a Gutenberg block. Simply head to the WordPress Admin interface. Then open the editor. PDF Poster also provides a sidebar toggle menu and jump to a particular page. It has earned its way to the best WordPress PDF plugins list.
A smart way to develop PDFs without any third-party API is by using Gravity PDF. Hence, with this plugin, you will have control over the software and all its generated files. Every time a user completes a form, a PDF will be automatically sent with the PDF attached to it.
Gravity PDF supports all languages and comes with four customizable PDF templates. You can readily customize the PDF files with your company logo, desirable font, size, color, etc. And even if that doesn't please you, you can get one personalized for you with the Pro version.
Moreover, you can also apply smart conditional logic and generate PDF files. The plugin provides detailed documentation so that you won't have any problem with the navigation. This is one of the most reliable WordPress PDF plugins out there.
A straightforward solution to viewing PDFs is the Gutenberg PDF Viewer Block. The plugin is 100% responsive and open source too. It provides one Gutenberg block.
This plugin is very easy to use. Simply go to the editor and go to the Embed section from the Add Block. You'll notice a PDF Viewer option. By clicking it, you can seamlessly add a PDF file from your Media Library.
You'll also get to configure the PDF file to your liking. Set the width, height, and alignment. Gutenberg PDF Viewer Block works with several browsers like Chrome, Firefox, Edge, etc. In case JavaScript is disabled, a download link will be provided. This is one of the most promising WordPress PDF plugins.
This WordPress plugin incorporates Mozilla's PDF.js viewer into the pages and posts of your WordPress site. PDF.js Viewer does this through a Gutenberg block or simple shortcode. It comes with an elegant speckled gray theme.
PDF.js Viewer comes with customizable buttons and a page navigation drawer. This plugin is equipped with advanced search functionalities, and it provides language support for all languages.
You can also ensure the safety of your form entries using password-protected PDFs. There's also a loading bar, and it has options to display partially loaded PDFs. The plugin provides support for mobile devices, and there are advanced zoom settings too.
A smart way to send invoices to customers is by using the WooCommerce PDF Invoices plugin. But that's not all. The email type will be of your choice, and you can send them directly to the recipients' Dropbox, Google Drive, OneDrive, or Egynte.
There are multiple customizable templates to choose from. So you can automatically generate and attach PDF invoices effortlessly. Additionally, you can create packing slips too and differentiate among invoices by marking some as paid.
Moreover, you can arrange the invoices according to WooCommerce order numbering or built-in sequential invoice numbering. This helps to avoid confusion. And there is an advanced item table with refunds, discounts, etc.
Which is the best WordPress PDF plugin?
As we have mentioned already, the plugins solve different aspects of the PDF issues a user might face. A useful PDF plugin helps you in many ways.
Generate PDF files
Attach invoices
Order confirmation
Embed PDFs on WordPress site
Customize PDFs with company name, logo, etc.
We cannot say which is the best WordPress PDF plugin. This is for you to decide. You can try out these plugins and see which one best suits your purpose.
But if we had to suggest, why don't you give Fluent Forms PDF Addon a try? This is only a couple of months old, and it has already taken the market by storm. Users love it, and you can see that with the increasing numbers of active users. Managing form entries becomes effortless with Fluent Forms PDF Addon. Besides, it's a completely free WordPress PDF plugin so there's no harm in a trial run.