Best Practices to Improve the Mobile Checkout Conversion Rate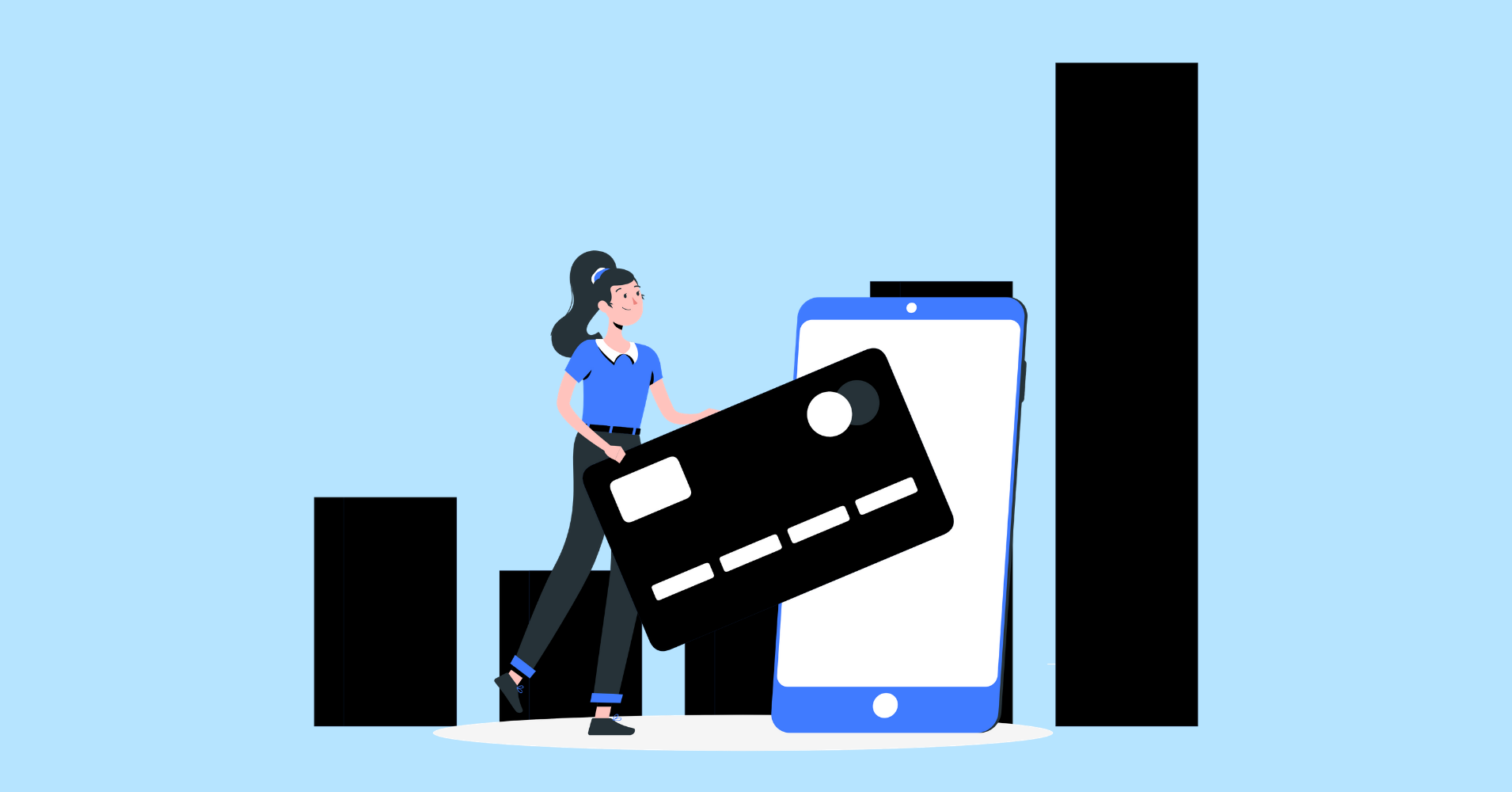 To the entire e-commerce business, checkout is the most significant experience. That is where you have put all your works into the customer purchase, education, and converts the Return of Investment (ROI). But if your mobile checkout conversion rate is not right, people just abandon the page. So, it is essential to know what happens earlier in the process before the cart abandonment.
Checkout abandonment occurs after the purchase decision has been made. That means, there is something in the checkout process, causing ready-to-buy customers to leave without making a purchase.
Improving the checkout process is a continuous action that should always involve testing. Well, reading this article, you will know how to improve the mobile checkout conversion rate. Furthermore, you will also know the reasons behind the cart and checkout page abandonment. At the end of the article, we will show how to upgrade the checkout conversion rate with the funnel analysis. So, let's get into the details.
What causes shopping cart and checkout abandonment?
People don't always make shopping carts with the intent to buy. Sometimes, they just want to see what's available there. They have found that making a cart is the easiest way to bookmark a product when they are still in the research mode. But a big reason for shopping cart abandonment is bad checkout design. A poor checkout page design can decrease the checkout conversion rate of your page. Here are some more reasons behind the shopping cart and checkout abandonment rate.
Longer loading time
Lengthy checkout process
Poor navigation structure
Lack of mobile responsive page
Uncomfortable buttons
Hidden costs
Site errors
Not having popular payment methods
The process is difficult for users
People don't find the checkout trustworthy
So, the reasons are already indicating the solutions to reduce the cart and checkout abandonment rate. Making your form mobile responsive is one of the significant factors among the solutions, as nowadays mobile phones play the role of medium of communication for all kinds of purposes. Additionally, it's vital to improve the UI and UX of your checkout page for a better checkout conversion rate.
Moreover, a study found that 87% of consumers are leaving sites because the checkout process was too complicated. And 48% of shoppers leave the sites because of the poorly designed brand and payment methods. Now, let's find out the importance of improving the mobile conversion rate.
Why are mobile checkout conversion practices essential?
Mobile checkout is possibly the most critical online business conversion expansion today. Because nowadays, most e-commerce stores are getting more traffic on mobile phones than desktops, and the number is increasing day by day. However, the mobile checkout conversion rate is much lower than the desktop. It typically hovers around half of what desktop brings. Brands focusing on improving the UX and UI for the mobile checkout will have a massive advantage over their competitors for the upcoming years. Let's find out the ways for improving the mobile conversion optimization rate.
Eleven ways to increase mobile checkout conversion rate
When designing the mobile checkout page or process, make sure you keep it short and straightforward. It goes without saying that you have to ensure that your mobile checkout is responsive. Additionally, there are myriads of other factors that you have to keep in mind So, let's discuss the top ten ways of improving the mobile checkout conversion rate.
Avoid one-page long checkout process
Typing and text input via mobiles in the checkout page is a UX challenge for users. People find it so frustrating to fill up the lengthy fields or questions of any pages. Besides, customers love to browse the products, select options and add a product to the cart a lot more than typing on your page. So, you have to keep the text input fields as minimum as possible to increase the checkout conversion rate.
For example, if you need some necessary information about your customers, you can break your page into multiple sections with a clear "next" button and a progress bar for the form. That way, people can measure the time needed to fill up the page information.
Ensure a smooth transition through each step
A fundamental concept about increasing the checkout conversion rate for mobile is getting your shoppers through the checkout process quickly and efficiently. Orderly, you have to maintain optimal balance through each step of the process, such as speed and shopper transition, to make this happen.
To increase the speed or decrease the page's loading time, you have to follow certain things. Because 85% of mobile users expect the loading time should be as fast or faster than they load on the desktop. And at a mobile checkout, 53% of visitors will leave your page if your loading time is more than 3 seconds. So, how to speed up your checkout page? Let's see some essential solutions to the problem.
Avoid any intense graphic objects
Detach any social media or third-party scripts that are not needed on the checkout page
Essential graphics like logo, icons should be Content Delivery Network (CDN) hosted
To improve latency install google page speed on your server
Test your checkout page that analyzes the high peak periods from mobile traffic
For your user's transition, you can place an HTML tab index to order your form fields sequentially from the top to the bottom of the checkout page. In that way, shoppers can move swiftly from one page to another or from one field to another field.
Buttons need to be tap-friendly
As mobile screens are tiny compared to desktops, sometimes the checkout buttons don't work. The average index finger is 45 to 47 pixels, so you need to design your buttons in a way that is easily compatible with the fingertip. Additionally, buttons should work at one click. You can use some bright colors to the buttons to easily see that on the mobile checkout. Also, place the buttons at the screen from where it is easily accessible with one hand and one finger.
Allow auto fill
Consumers find it disappointing when you ask them the same information again and again on different pages. So, rather than repeatedly asking them for the same information, you can use the autofill browser on your website or information page. Asking two or three questions is ok, but in case of a long list of queries, it is better to apply the autofill option. Autofill browsers take the user's name, email, and address from their logged-in server. As a result, there will be less hassle for both you and your customer.
Permit users to checkout as a guest
According to the Baymard Institute, 37% of visitors abandon a checkout page if the site asks them to create an account. Clients prefer to buy from your page as guests, so why not make it easy for them? Sometimes, your existing clients may want to check out as guests if they can't recall their password. But if they won't find that flexibility, you may lose your existing consumers as well. Place the checkout option above the fold of the mobile, so that people won't be lost on their smaller screen. Read our article about the user engagement strategy to get an in-depth idea about the subject.
Give multiple payments options
An essential part of the buying journey is letting your consumers purchase on their way. To do that, you won't need to provide every payment option there. Adding some recognizable and popular payment options will do the work. Aside from Visa and Mastercard, you can use Google Pay, Apple Pay, PayPal, Stripe, and many more. One more thing I would like to add, ensure that all the payment methods are prominent and precise with their logos.
Ensure security
You need to keep in mind that the checkout process involves the consumer's decision to impart money. So, always try to boost their confidence for the mobile checkout on your website. For example, you can use some trust icons and buttons that indicate a completely secure checkout process. Use some authentic and trustable payment methods that are used worldwide by online businesses. Add some stories or reviews from your previous clients who have successfully made their mobile checkout purchase.
Summarise the order in the layout
The mobile layout is a bit difficult for the success of the checkout. You can follow some steps to summarise the order in the layout to remove the abandonment of the checkout conversion rate.
Keep the shipping address at the top of the page with the editable option
Show the number of items in the cart and the details of the products, such as color, size, amount
Add any discounts, taxes, or shipping charges clearly
Avoid the mandatory sign up
Customers nowadays are sharing more and more private information with websites for various purposes. Many of them are interested in buying your products, but very few want to create an account and maintain a relationship with you. Still, so many e-Commerce stores are pushing users to sign-up on their sites. As a result, the checkout conversion rate goes down. A study found that 30% of users abandoned their carts when they were asked to sign-up on sites.
People don't always like to deal with newsletters, promotional offers, and upsells. Of course, you want visitors to sign up on your site. As a solution, you can follow these two steps to avoid the mandatory sign up on a checkout process.
Generate a user account automatically when users purchase from your website. Then send the details of the account in their mail with the receipt.
Ask users to sign up once the purchase is made. At this stage, you already have all the information about them. The only thing they need to do is generate a password for their account.
Even if users don't sign up on your site, don't force them to do so on your checkout page. As a result, the checkout conversion rate and your business's reputation will not face an adverse impact.
Provide a better user experience with the better design and layout
If you can manage to fit everything into one page, that will be perfect for your checkout conversion rate. In the case of multiple pages, studies show that the fewer clicks required on the page, the higher your conversion rate goes. So if you use multiple pages, you have to give a visual indicator to the shoppers on how far they have reached the process. You can take a look at our article about creating a multi-step form to connect more uses. For better design and layout on the mobile checkout process, you can follow these basic ideas:
Keep the necessary things within the thumb zone of the mobile
Minimize the content size to maximize the speed
Add some bright color contrast to your products, so that users can easily see and understand what is what on the small screen
Add checkout buttons at the top of the page
Let buyers add products to their wishlist
Design for touch and not for the mouse
Make it easy for people to complete the process with one hand
Don't keep any hidden fees
It quite happens that someone decided to check out by seeing the product price. But once they are about to check a list of some extra fees are suddenly came to the screen, and they left the checkout page immediately. I have also face this too many times. It really creates a very negative impression of the website or business. So, please ignore this type of strategy to increase your conversion rate.
We hope you now have a clear idea about how to increase the mobile check out conversion rate. For better optimization of your abandonment rate, you can do an analysis called "funnel analysis." Let's have a look at how the funnel analysis can help to improve the touch-friendly checkout.
Funnel analysis for increasing the mobile checkout conversion rate
As a marketer, first of all, you need to find out where your users are sticking with your brand every time, especially when it is about the conversion rate of your page. Do you know each detail about the process, such as are people completing the checkout? How long are they taking to complete the checkout process? How far is the method successful, and where are they stopping? All this information comes into play when you are trying to achieve a higher conversion rate.
To find answers to all of these questions, you can do the funnel analysis for your website or checkout page. Funnel analysis is an essential tool for evaluating how well you are driving customers, finding the exact point where you are losing sales, and increasing the conversion rate. Let's see the importance of funnel analysis to improve the conversion rate.
Funnel analysis helps you to get insights into how users are transacting on your website and where you need to give more effort.
Nurture your prospective and long time buyers by recognizing their behavior through funnel analysis.
Know the different ways of conversion that people are following to your website.
Find out the most effective conversion path with the funnel analysis.
Discover the most effective marketing campaigns for driving customers and higher average order value (AOV).
Implement the funnel analysis to analyze your conversion funnel. Moreover, view the paths of your users, taking them to the successful checkout process with the help of funnel analysis.
Sum up
Gaining higher conversions for your mobile checkout process isn't that difficult. It just needs some effort. Surely you can see everything we have discussed in this article is not too complicated to apply. They are reasonably easy to implement. If you follow these tactics, you will see the desired result in your checkout conversion rate. But one more thing we would like to add, don't forget to do the A/B test every time before launching the page. Need a quick review to retain all that information? Here is the takeaway from this article.
Single-page checkout is better than the multi-page checkouts
The shorter the form, the better the mobile-friendly checkout will be
Skip mandatory sign-up on checkout pages
Ensure the security of the checkout
Design the checkout buttons to be tap friendly
Confirm a smooth checkout process
If you have any queries regarding this article, let us know in the comment section below.