10 Best JotForm Alternatives That are Easy to Use
Prema Anjum
. May 20, 2020
.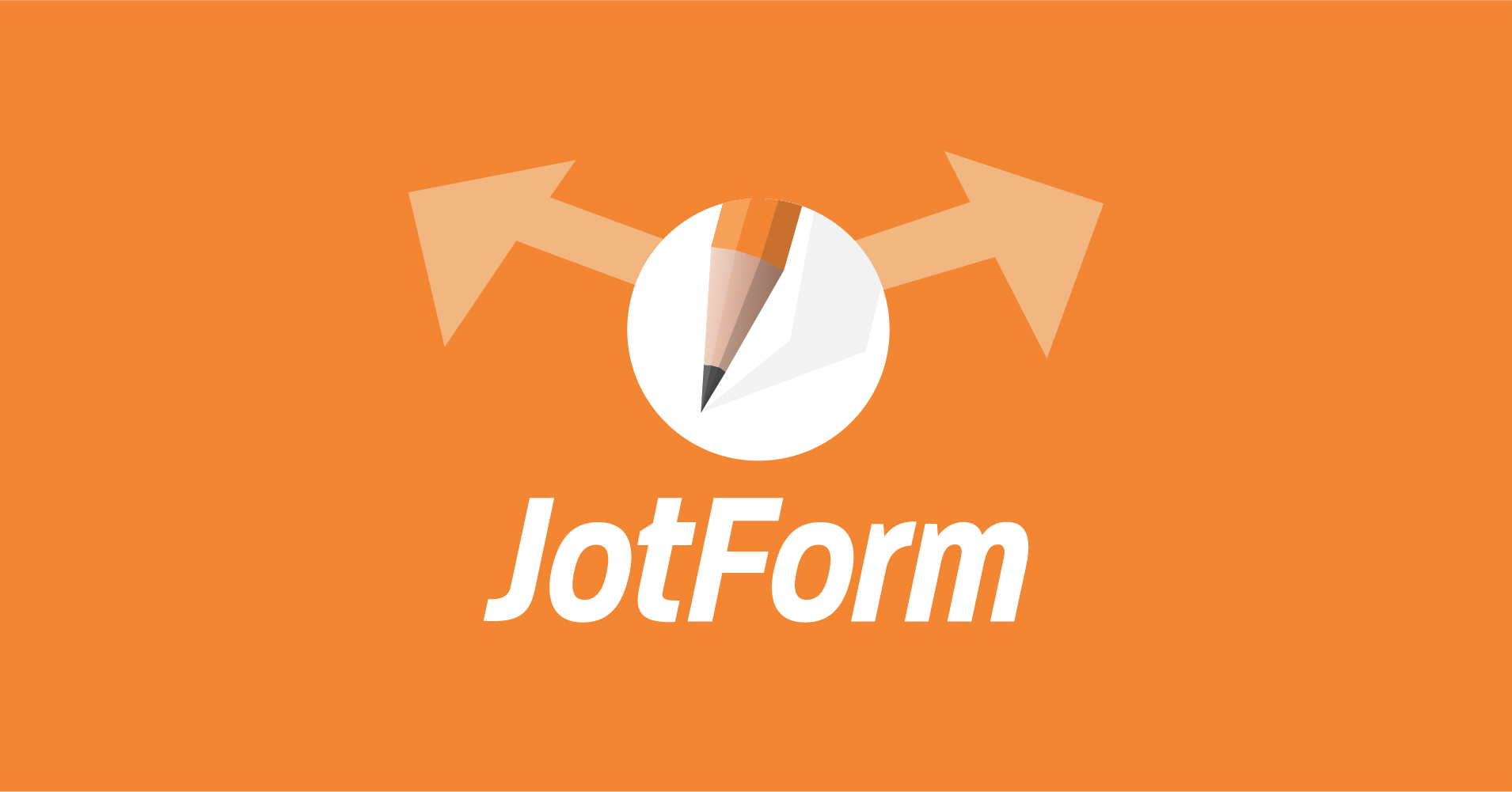 The success of a business is built on proper and sufficient communication. In the case of an online business, it's in constant competition for the customers' attention. As a result, websites today have to offer an array of elements, one of which is online forms. So, contact form plugins have versatile uses, whether you want to create a survey, poll, quiz, or subscription form.
Hundreds of form builder plugins will help you create convenient online forms. However, that can often be confusing as you always want to choose the one that'll take your online business to the next level. So, how would you find out which one is best?
One plugin that checks all the boxes is JotForm. It is a SAAS-based form-building company that comes with some features that are rather straightforward for the industry. There was a time when it was well-liked among a huge population, but the numbers are now declining. As per the demand/trend, we bring you ten JotForms alternatives suitable for today's digital marketing. But first, let's clear out the differences between SAAS and WordPress.
Fluent Forms is the most beginner-friendly form builder. Download now and start crafting beautiful forms FREE!!!
The basic difference between SAAS and WordPress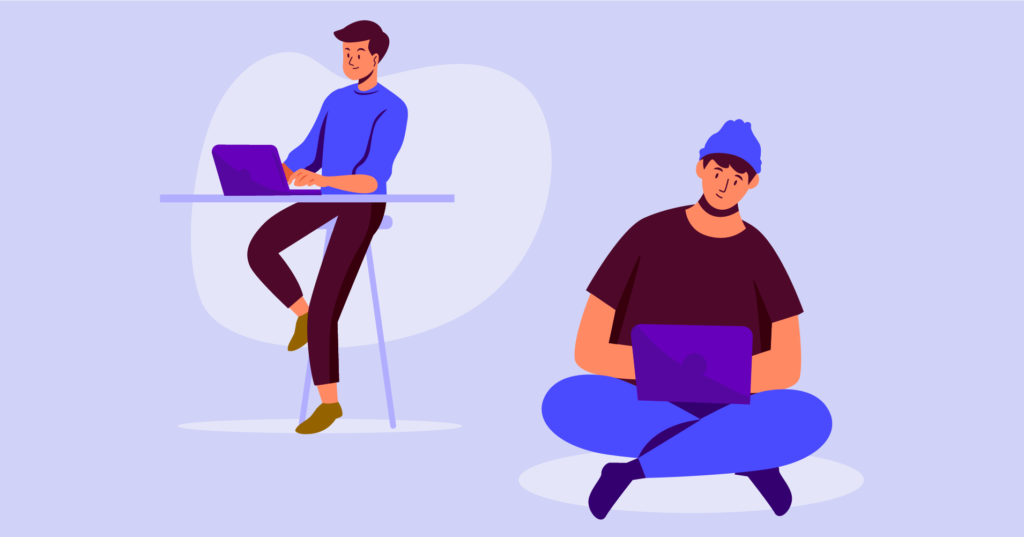 SAAS is the abbreviation for Software as a Service, an online subscription that many online businesses appreciate and use for yearly technical support and upgrades. Consequently, you must pay to use all the hosting software company's services. You can only access the contents or use the services with the help of web browser alliances.
On the contrary, WordPress is a free tool that lets you maintain free hosting services, save a lot by not spending on monthly or yearly subscriptions as you did with SAAS, and subsequently grow your business! Is WordPress really free? Yes, completely. The result is its rising popularity and a steady decline in JotForms users. Putting subscription fees aside, some other solid factors are making people switch from JotForm. Here are some of the reasons why users are looking for JotForm alternatives.
Why are people searching for JotForm alternatives?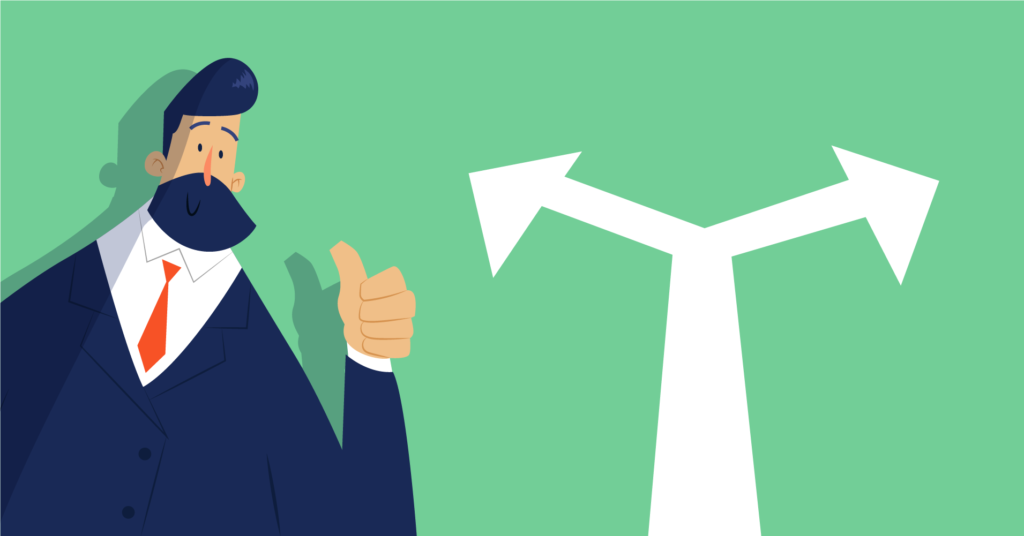 A powerful form builder proves its ability in the usability of the form. You may do a lot of research and spend hours finding the best form-making way for your website. Finally, when you get the solution to use form builders and those who ended up with JotForm, you must be looking for better alternatives by now. SAAS (Software As A Service) based forms have so many cons. Among them, some common problems are:
Lack of data security
Complex data mobility
Inconvenient software integration
Low performance
And based on user experience, I have sorted out a list of some of the main drawbacks of using JotForm that are driving people from using it.
A high starter plan
Lack of advanced customization
Poor drag and drop interface
Lack of better form management
Insufficient custom fields
On the other hand, WordPress has many form builder plugins, which can help you build secure contact forms for your website. They come with advanced custom fields and drag-and-drop options at a lower price. So, we will discuss which forms are the best for you to use as JotForm alternatives. First, let's see what qualifications should be convenient on JotForm alternatives.
What parameters should be available on Jotform alternatives?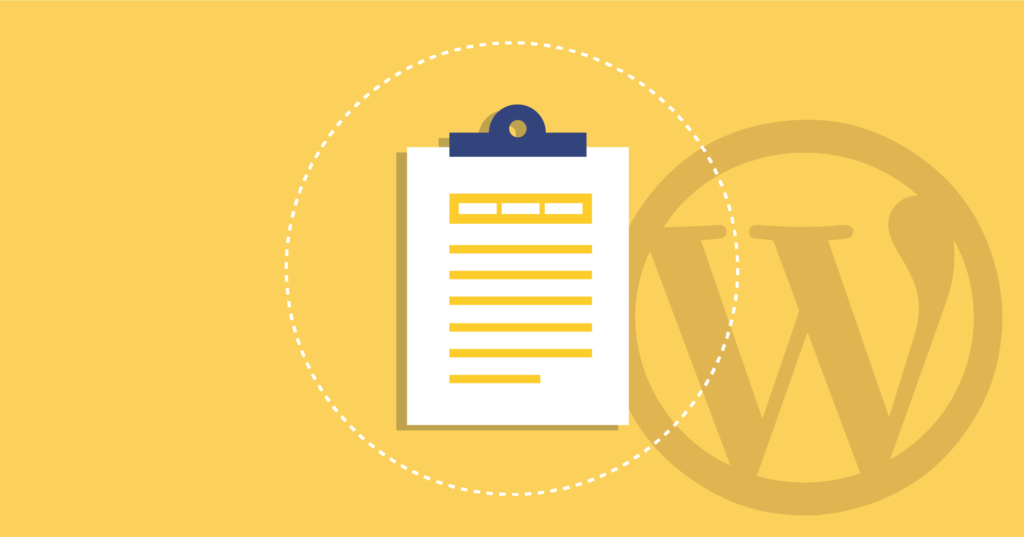 There are plenty of form builder plugins available in WordPress. But which one would qualify you as a JotForm alternative? Well, they have to beat some areas if they want to qualify themselves as JotForm alternatives. So, let's see the variables of contending JotForm.
Easy user interface
Abundance of features
Easy drag and drop
Enough third-party integrations
Premium support
Cost-effective
Any form builder must contain these qualities to become a considerable user plugin. Also, people can replace JotForm easily if the other option provides better quality in these variables. Now, let's look at the list of ten best JotForm alternatives.
Best JotForm alternatives you should try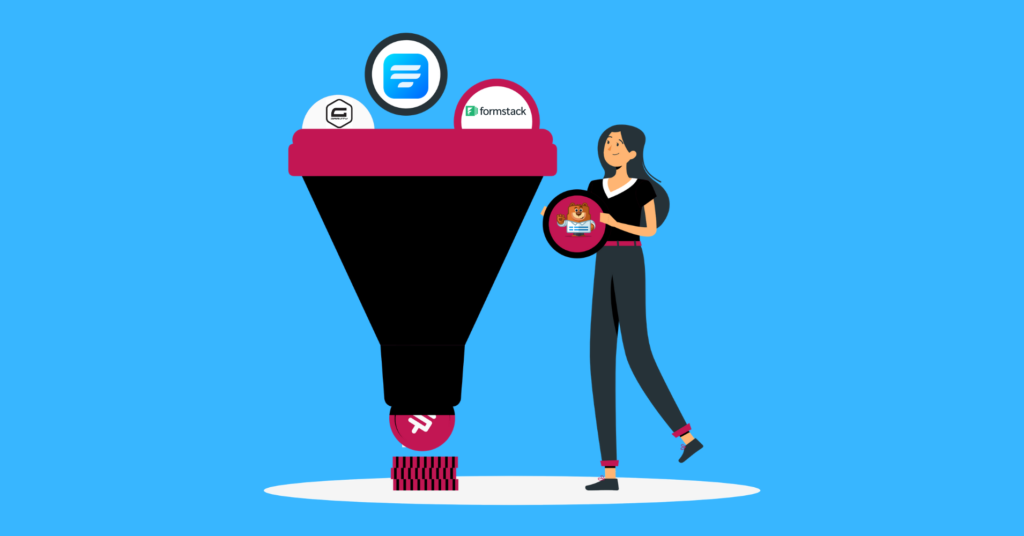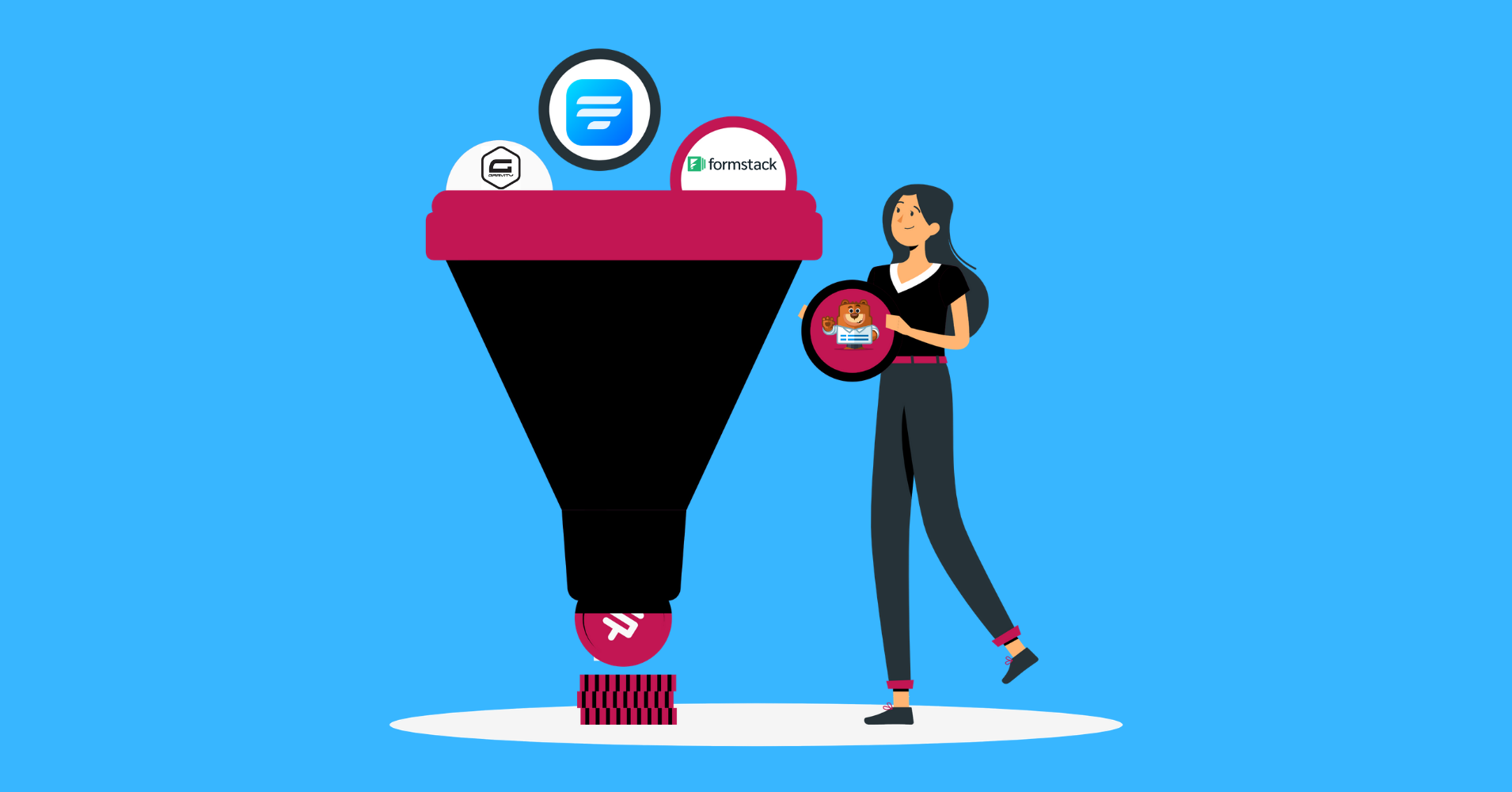 I have listed ten JotForm alternatives: cost-effective and easy-to-use form builders. Let's have a glance at the list of Jotform alternatives.
Now, let's move on to the details of each form builder plugin.
Fluent Forms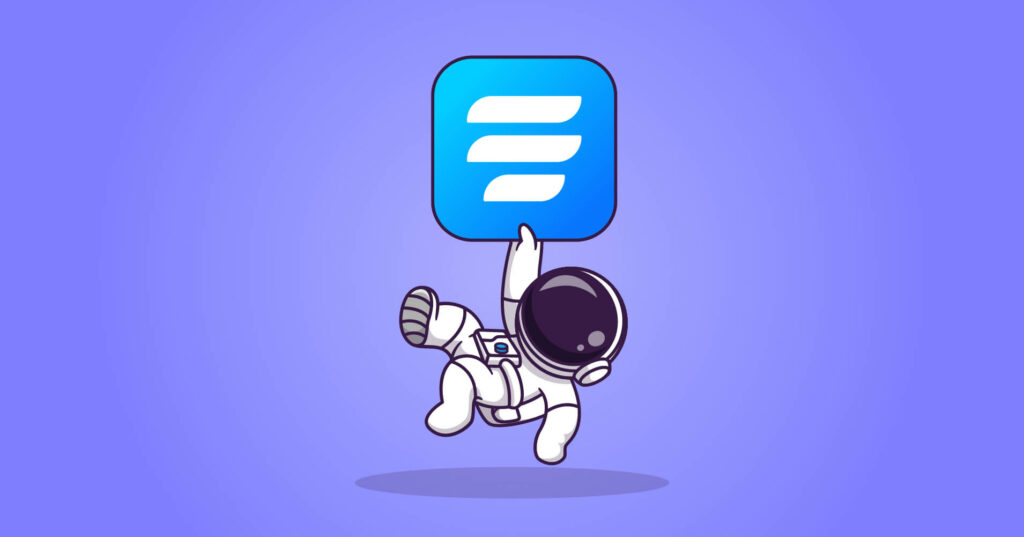 Fluent Forms is the fastest form builder plugin in WordPress. It is an easy and lightweight tool. The plugin's interface is very user-friendly, so anyone can create a form with the form builder. You will get 40+ input fields to make a form more easily.
The smooth interface makes users feel very comfortable using the plugin. The input fields are quickly moveable with its smart drag-and-drop feature. You will get 66 pre-built templates to create a dynamic form on your website. You would love to hear that WP Fluent Forms let you make forms with GDPR compliance.
Moreover, there are 35+ third-party integrations available in Fluent Forms. Some of them are Mailchimp, SendFox, Webhooks, Campaign Monitor, Moosend, Slack, Zapier, and so on. Fluent Forms has made the process of email marketing trouble-free with these integrations. You can also manage your tasks organized with the team management software named "Trello," which is integrated with Fluent Forms. This integration allows you to add cards directly to the software board from form submissions.
Furthermore, you can get real-time notifications for each submission through Slack. Also, Fluent forms come with a fantastic feature named "conditional logic," which allows users to set the required field for the specific information. To ensure security, you can filter spam through honeypot, reCAPTCHA, etc.
Where most of the plugins in the market prioritize their premium buyers, Fluent Forms treats all users equally in case of support. Client satisfaction is their top priority.
Pricing
If we compare Fluent Forms with other plugins in the market, Fluent Forms is the ultimate cost-effective form builder. The free version of the plugin comes with a bundle of features like conditional logic, Slack and Mailchimp integrations, etc., while the other plugins reserve these features in their premium version.
Now, if you want to add more advanced options to your form and get multiple site licenses, then you can buy the plugin. At $129 and $199 yearly, you will get five site licenses and an unlimited license, respectively. You must pay $59 a year for a single site license, advanced payment, and email integrations. 
Though Fluent Forms is new to the market, it updates its features monthly. More so, for its user-friendly and smooth drag-and-drop options, the plugin can be the perfect one from the list of JotForm alternatives.
Gravity Forms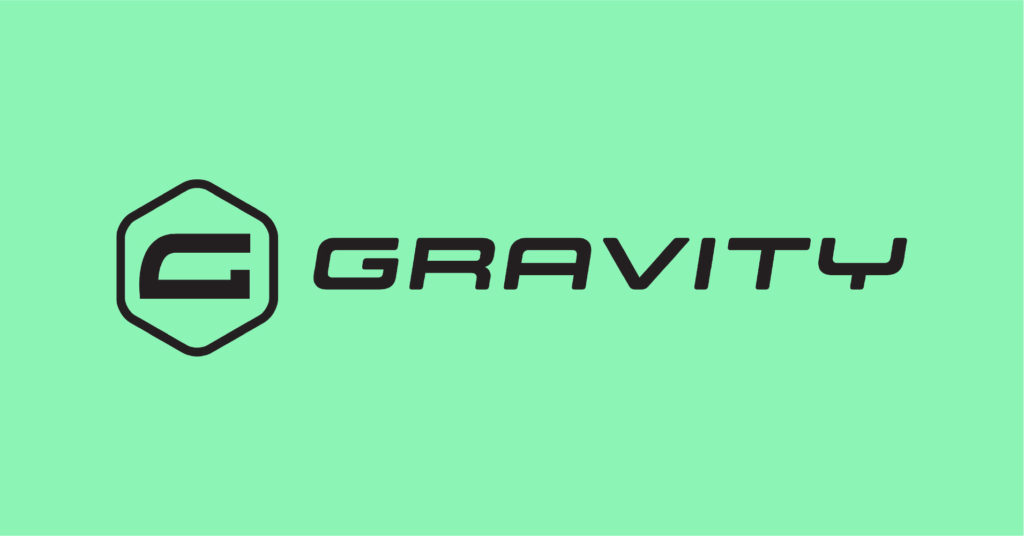 Gravity Forms is another reliable form builder plugin in the WordPress community. People from all around the world love it because of its different forms of creating and designing features. The plugin is very user-friendly and handy for making any kind of form. Its unlimited conditional logic will support you in adding abundant entries to your contact form.
The best feature of the plugin is the file uploads in a multi-step column. Gravity Forms also includes functionalities like language translation, a full ticketing system, and more subsidiary resources. Moreover, you can add many other attributes to your form.
Even using post fields will let you design a form with submitted data. Now, it is easier for you to stock your submitted data on your WordPress website with Gravity Forms. Gravity Forms lets you configure the data transportation facility to make it even better.
Gravity Forms is rich in input fields with a highly customizable facility. You can even create a multi-page form with its amazing drag-and-drop facility. It is a Zapier integrated software that also supports conditional logic. Email notification for each submission can also be set with the form builder. So, Gravity Forms proves itself to be a perfect JotForm alternative.
Though the plugin is a little complex for beginners, you will get a beneficial output in the end. Still, a WordPress form builder is better than a SAAS-based one. So, Gravity Forms is also entered into the listing of JotForm alternatives.
Pricing
Gravity Forms doesn't provide any free version. It comes with three paid packages named basic, pro, or elite license. The basic packaging costs $59 per year, pro and elite packages charge $159 and $259, respectively.
Ninja Forms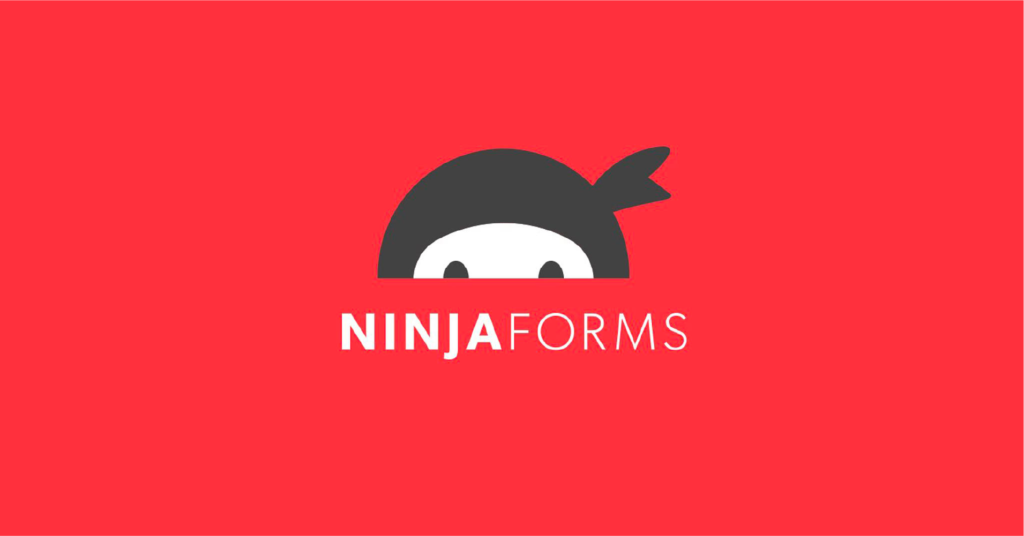 Ninja Forms is already well-known in the WordPress community. Any user can create useful online forms with the plugin. From a complex payment form to a simple subscription one, Ninja Forms enables its users to make them without knowing any code. You can even use templates, hooks, and built-in filters with the tool-making. So, Ninja Forms is an excellent JotForm alternative.
A robust drag-and-drop feature allows users to add input fields like blazes. The form fields are versatile to use, and you can save them as favorites to use later. Even you can export or import forms or fields to your form. This plugin has a custom input mask. You can use this to align the data configuration and reinforce the required fields.
Ninja Forms lets you send confirmation messages for each form submission on your website. Also, you can divert your users to a specific page on your site by using Ninja Forms. Furthermore, the plugin makes your life easier for collecting payments through PayPal, Stripe, Elavon, and Recurly. Adding a form to a page is no hassle with Ninja Forms, as you can do this just by clicking on the widgets and selecting the form you want to pop up.
The drawback of the plugin is it is a costly tool compared to other form builders in the market. You have to buy extra add-ons even for some basic features. But if we analyze it with Jotform, it is cost-effective. There is no plan for yearly payment in JotForm. In contrast to that, Ninja Forms is also added to the list of JotForms alternatives.
Pricing
For 40+ add-ons to your form, you must buy the tool for $129. If you want to go for CRM integrations, including Salesforce and Zoho, Insightly, and more, you have to pay $499 annually. This package is suitable for extending the plugin to an unlimited number of websites
WPForms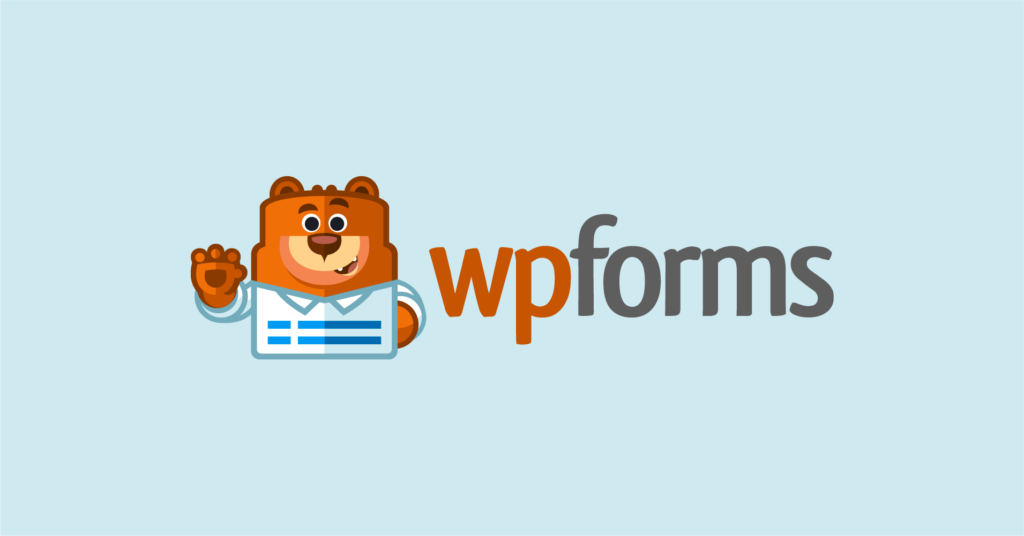 WPForms can also be a good alternative for JotForm. It is a high-rated form builder plugin in WordPress for smartly designing your form. Using WPForms allows you to make different types of forms for your website, such as contact forms, subscription forms, product purchase forms, etc.
The beginner-friendly nature of the plugin makes it more elegant than the other form builders. Plenty of pre-built templates make it easier for users to customize their forms as they want. The drag-and-drop feature of the plugin is very sleek to work with. There is a high optimization of web and server performance in WPForms. That is why WPForms is one of WordPress's fastest form builder plugins.
WPForms is also rich in its input fields. The variety of input fields lets the users create stylish forms and collect relevant information for their further use. To make natural forms, you will get section dividers, HTML blocks, and custom CSS features.
You will also get conditional logic, multi-page forms, and advanced fields in the paid version of the plugin. Moreover, some popular add-ons, such as Mailchimp, Aweber, Campaign Monitor, and Constant Contact, are also available in WPForms.
Pricing
If you want to buy the basic plan with an unlimited number of forms, then the plugin will cost $79. The plus version unlocked the payment gateways and came with $199. For popular integrations, you need to pay $399. Finally, the elite version is available at $599 yearly. This is quite a lot of money to pay for a single plugin.
weForms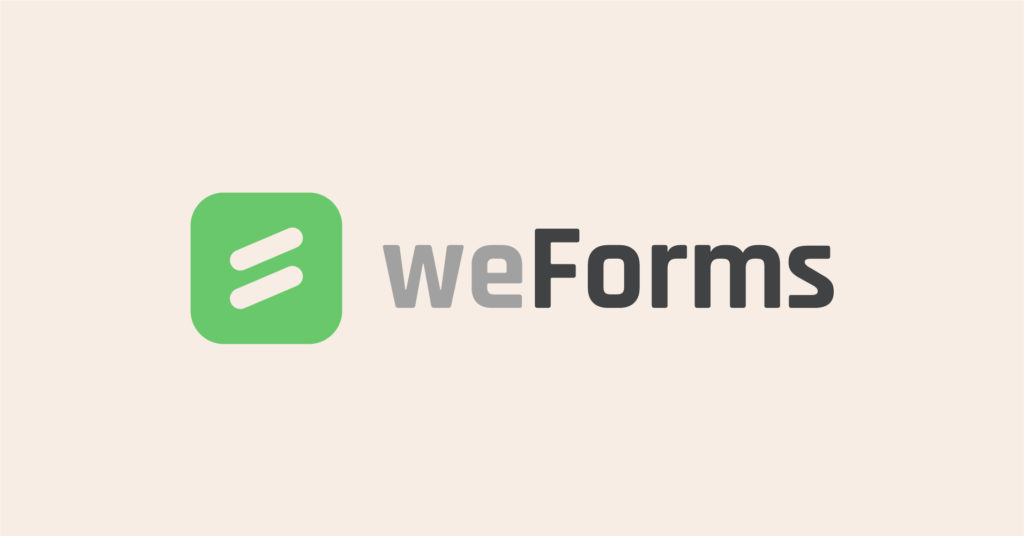 weForms was first introduced to the form builder market in the ending part of 2017. By then, it is a fast and straightforward contact form builder in the WordPress community. The plugin is also well-known for providing the maximum number of features in its free version. You can use the free version conveniently on your website, whereas, Jotform is a costly tool to maintain. Certainly, weForms is among the list of better JotForm alternatives for users.
You can quickly create any kind of form with the plugin, such as contact forms, lead generation forms, event registration forms, and so on. weForms comes with a massive range of customizable form templates for different purposes. Its easy-to-manage user interface allows users to design any type of form quickly.
weForms is gaining popularity day by day for its beautiful features. It comes with an easy drag and drops option. You can smoothly create multi-step forms with the plugin. There are more features like import and export options, custom URLs, SMS notifications, and email notifications available in the form builder plugin. For security purposes, you can use reCAPTCHA for your form. You can even restrict and schedule your form entries through weForms. This plugin is just fun to use!
Pricing
weForms is available in both free and pro versions. The pro version comes with packages at $39-$399 yearly for personal, professional, business, and developer bundles. The business package is more popular of the bundles, which comes at $149 per year.
Formidable Forms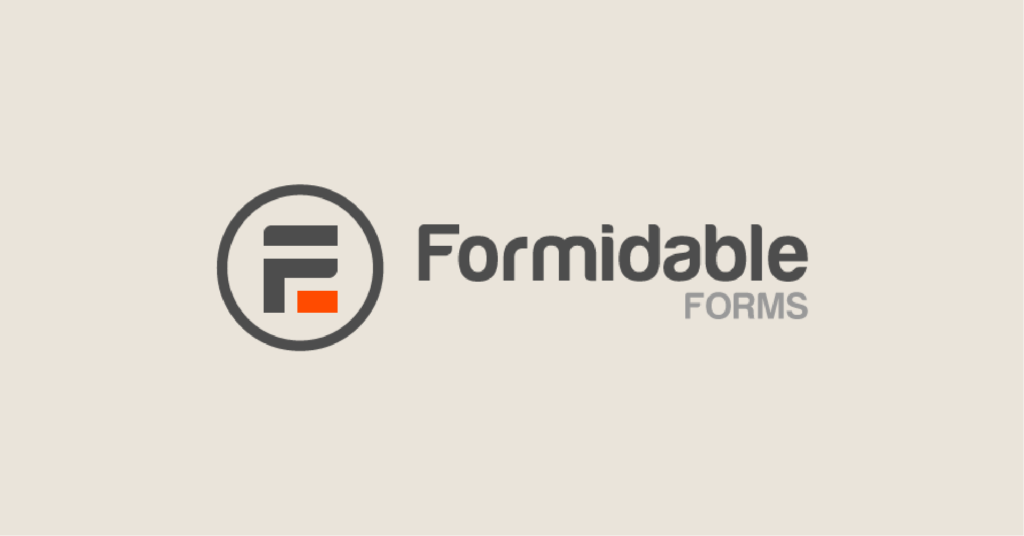 Formidable Forms is also the fastest form builder plugin in the WordPress directory. It is focused on solving the problems of online businesses. You can create a simple form easily with this plugin. But you can also make complex forms using the tool's conditional logic and calculation fields. Formidable Forms allows you to show your collected data with graphs and views for better demonstration. So, this form builder is an excellent JotForm alternative.
The plugin is feature-rich with useful input fields like email, URL, radio, dropdown, etc. Even you can use HTML block and hidden fields to your form. You can check all your form submissions directly through the dashboard. Formidable Forms also allow you to export your leads into a CSV file. You will get 15+ third-party integrations in the plugin. The form builder is also GDPR compliant.
Pricing
The basic version of the plugin costs $49 and comes with an unlimited number of forms and entries. If you want to create advanced forms, you have to buy a $99 package yearly. The business plan is available at $199 yearly. Advance integrations and elite support will cost you $299 per year.
Visual Form Builder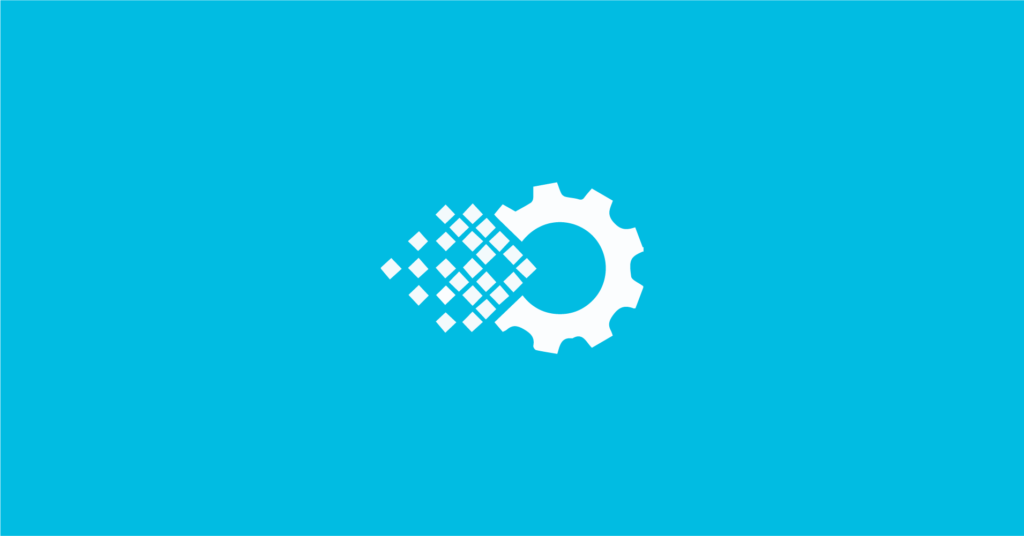 Visual form Builder is a plugin that permits you to create and manage all kinds of forms in one place for your website. This is one of the more powerful and flexible tools in the market. You can easily extend the plugin by summating some add-ons on it.
The drag-and-drop feature of the plugin makes the process of creating a form very sleek. You can easily upload a file or add HTML tags to your form with Visual Form Builder. You will also get spam protection security from the plugin.
Visual Form Builder lets you customize the confirmation message and get the notification for each submission. All the entries are GDPR compliant, and the advanced filtering process is also added to the listings. You can create a form by providing a shortcode of your customized form. So, isn't Visual Form Builder a perfect alternative for JotForm?
Pricing
The free version of the tool is available on WordPress.org. The pro version can get at $29 for one site license. VFB Pro, including add-ons, can get at $69 for a single site license. You must buy the developer bundle for an unlimited site license for $199.
Caldera Forms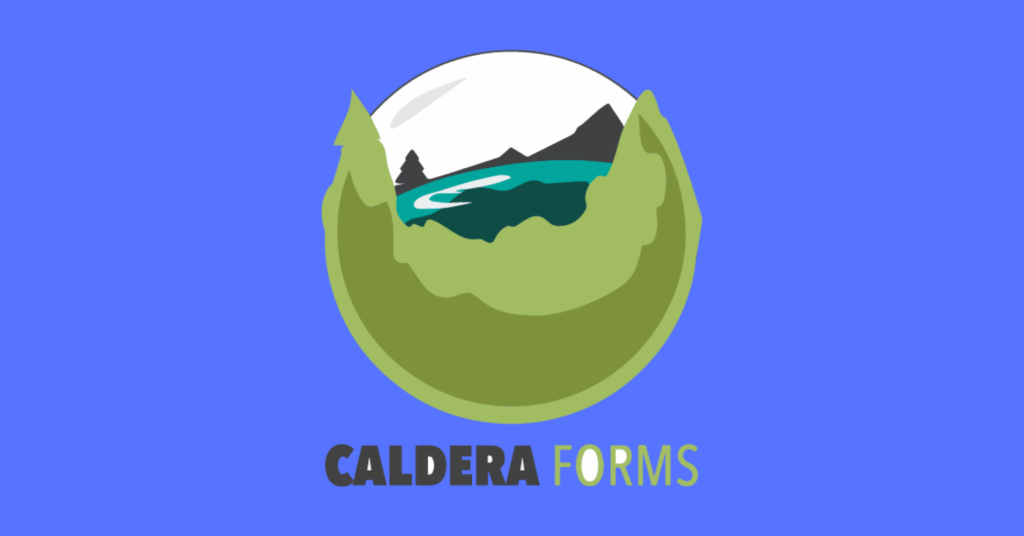 Caldera Forms was a powerful form builder in WordPress that created responsive forms in a beat. The plugin provides user-friendly add-ons for developers. It was rich in designing reactive forms to gather reliable data and suitable information from your site visitors. Caldera forms could be one of the best JotForm alternatives because of its' smart user interface and the amazing drag-and-drop feature. But it's hard to say that the plugin just went off from the WordPress industry.
You could create unlimited forms with the pre-built templates and advanced forms using add-ons, such as payment processing, email marketing, etc, of the tool. Additionally, the form builder would help you send conditional emails and limit form entries. 
Caldera Forms was also AJAX-based and supported by honeypot anti-spam security. You could set conditional fields to your form to easily collect specific information from users. Moreover, some smart features like the Geolocation Field, SMS alerts, etc. And most importantly, the plugin was 100% responsive. 
Pricing
Caldera forms provided unlimited licenses for any of its paid packages. It gave a yearly payment policy of  $99, $199, and $499, which was very cost-effective compared to JotForm.
Everest Forms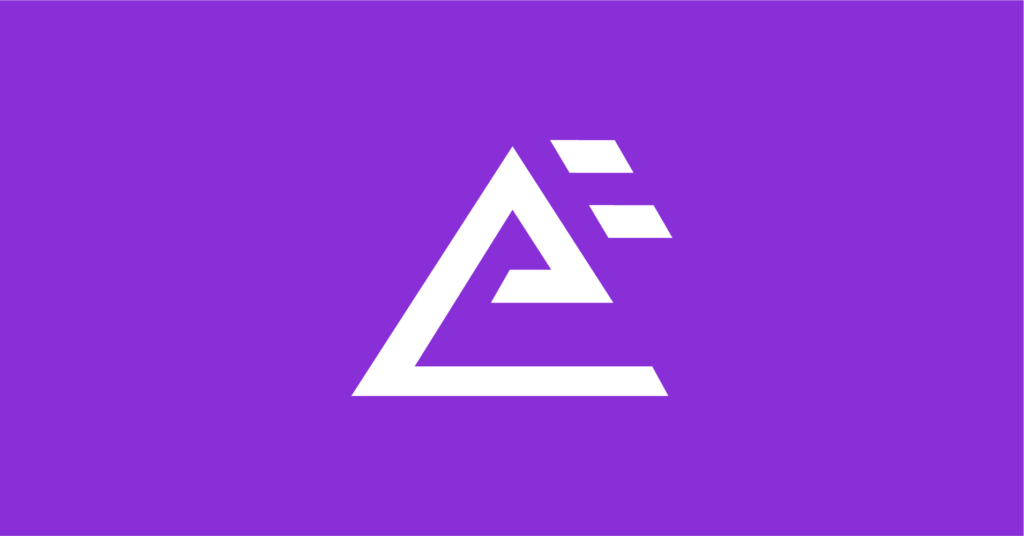 Everest Forms is the ultimate form builder to create any kind of contact form easily on your website. It is very beginner-friendly, allowing anyone to make any form in just a few clicks. This is a lightweight and extendable form builder plugin. Everest Forms is specialized in maintaining simplicity. It is an excellent Jotform alternative for its nifty nature and usability.
The free version of the plugin comes with smart input fields and drag-and-drop features. You can also get some pre-built templates available in the free tool. The form builder lets you track your submissions directly from your dashboard and export them on CSV files. Smart tags and reCAPTCHA also support it, and you can create 100% responsive forms.
Everest Forms premium version supports its users in creating survey forms, polls, and quizzes. Mailchimp, Stripe, PayPal, Standard, and Zapier integrations are also available in the paid tool. Furthermore, you can get the geological feature in the Everest Forms premium version.
Pricing
To get 26 form fields, file uploads, image uploads, and conditional logic, you must pay $69 per year for a single site license. The plus version is available at $1299 yearly for five site licenses. Professional and agency versions are available at $159 and $249, respectively.
Formstack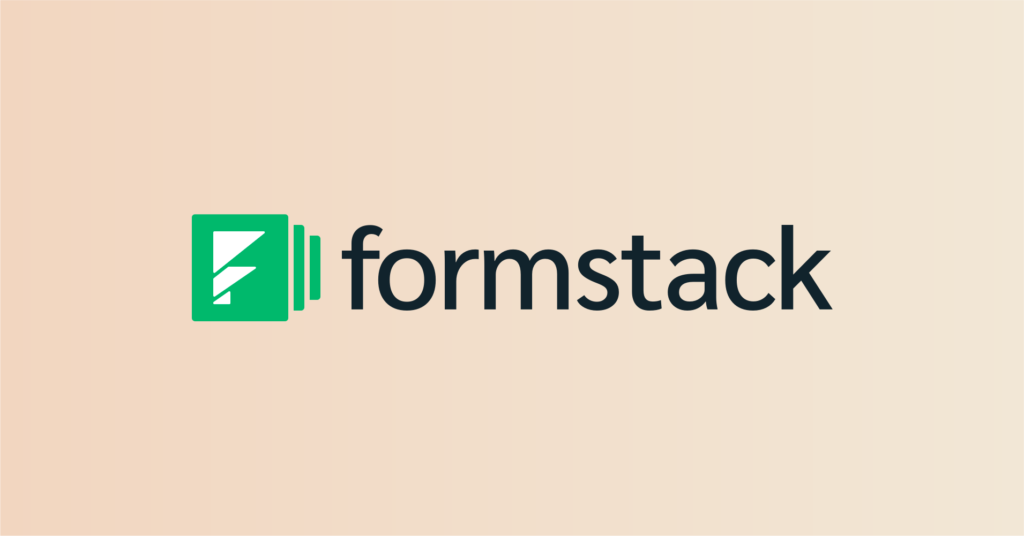 Formstack is also one of the quality JotForm alternatives in terms of creating and embedding different types of forms on your WordPress website. This form builder is an excellent tool for generating leads for your site. You can fluently get online payments and customer feedback with Formstack. You can even add forms as a widget on your website without any hassle.
With Formstack, embedding a form is very easy. You just have to select a form that you want to insert and then paste the shortcode on the editor of a form page. It also comes with a smooth drag and drops feature. The third-party integrations of the form make it extraordinarily useful to other form builder tools in the market. You will get 40+ integrations in one place that will simplify your tasks and greatly save you time. 
But one drawback is that Formstack has limited its free version. There are very few features added in the free version.
Pricing
Formstack paid packages are available in a monthly bundle. You will get single-user permission for both bronze and silver at $19 and $59 for five and twenty forms, respectively. And if you want to make 100 forms or 1,000 forms, you need to buy the gold and platinum package at $99 and $249 for five users and ten users, respectively.
Final verdict
All the plugins discussed above can deliver outstanding performance and a user-friendly experience. Still, there is a slight difference between the services of the plugins. So, you have to choose the plugin based on your needs.
In this post, I tried to list the best Jotform alternatives through which you can design forms easily. I hope you will find the one worthy of your business from this list. Some extra add-ons of the plugins in the pro versions might be costly but beneficial for you. So, my suggestion is to select the plugins wisely.
If you are a novice user and price is an issue for you, you could go with the free version of Fluent Forms
---
Prema Anjum
Hello, This is Prema. I work as a digital marketer for Fluent Forms at WPManageNinja. When I am not playing with words, I go to explore nature.