8 Best Online Business Ideas With Zero or Low-Investment
Inqiat Ahsan Reza
. September 12, 2022
. 17 minutes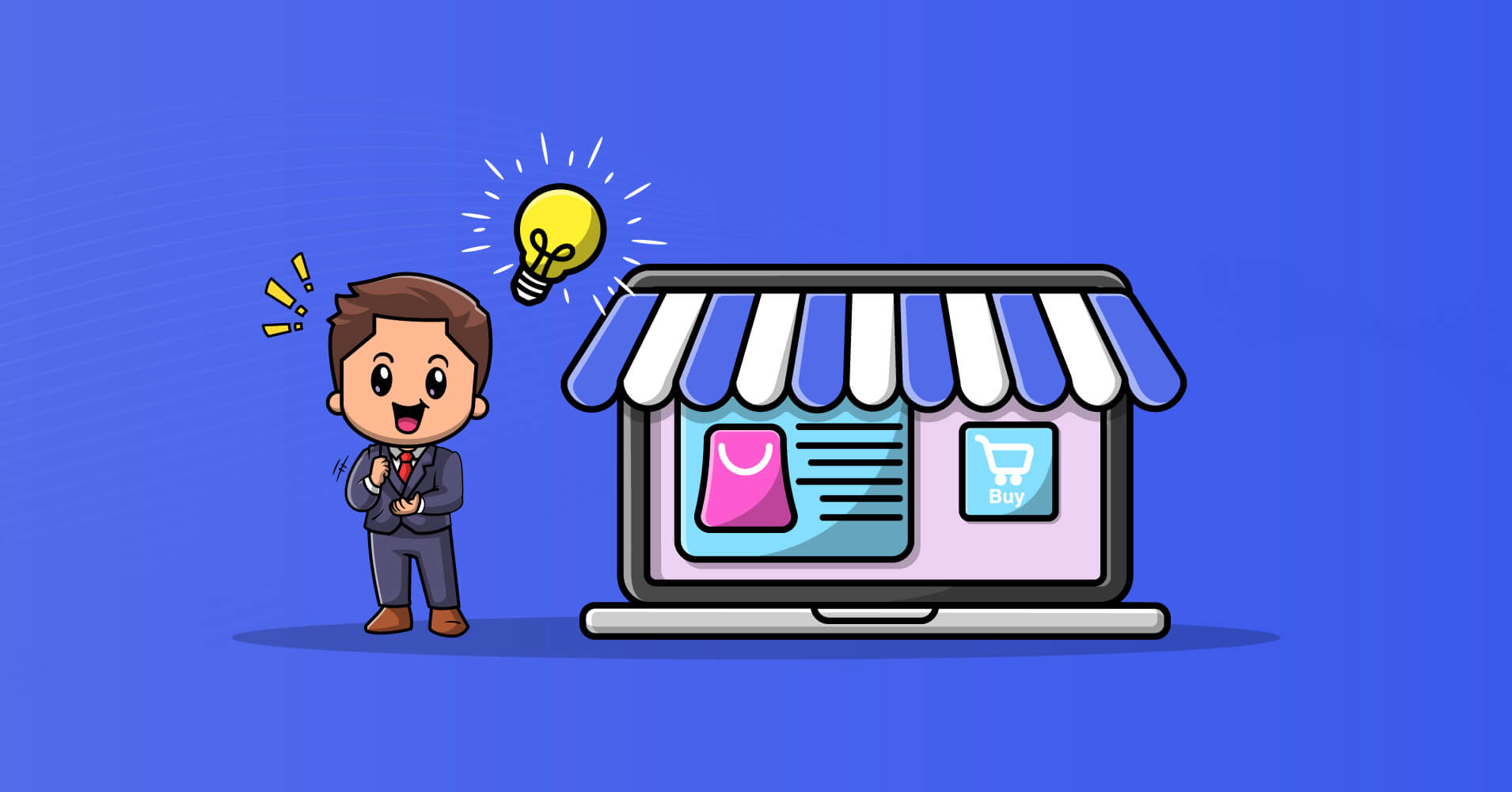 Everybody dreams of owning an online business they can run from the comfort of their living room. You may have thought of it every year and gone over countless online business ideas in your head too. But somehow not find the right notes to hit.
In this tech-driven society, there's no reason you cannot start your own business. Many people have already leaped into entrepreneurship and achieved their goals. This is high time to take the necessary steps to make your dreams come true.
Best online business ideas with zero or low-investment
There's no shortcut or life-changing trick to starting something new. Running an online business requires all the hard work of starting a physical business, but it provides ample freedom once set up.
It's important to start a business that you're passionate about and have a strong suit or natural skills to run it smoothly. That's why we've arranged this article with some amazing online business ideas that have full potential in the market and help you choose the best one to make the most out of.
Fluent Forms is the most beginner-friendly form builder. Download now and start crafting beautiful forms FREE!!!
Start a dropshipping
If you're thinking about starting a business but worried about managing a warehouse full of inventory. You need to rethink!
Dropshipping is a better way to start a business on a budget. You can hit the ground easily by sourcing a pre-existing product from a trusted supplier and making a fortune.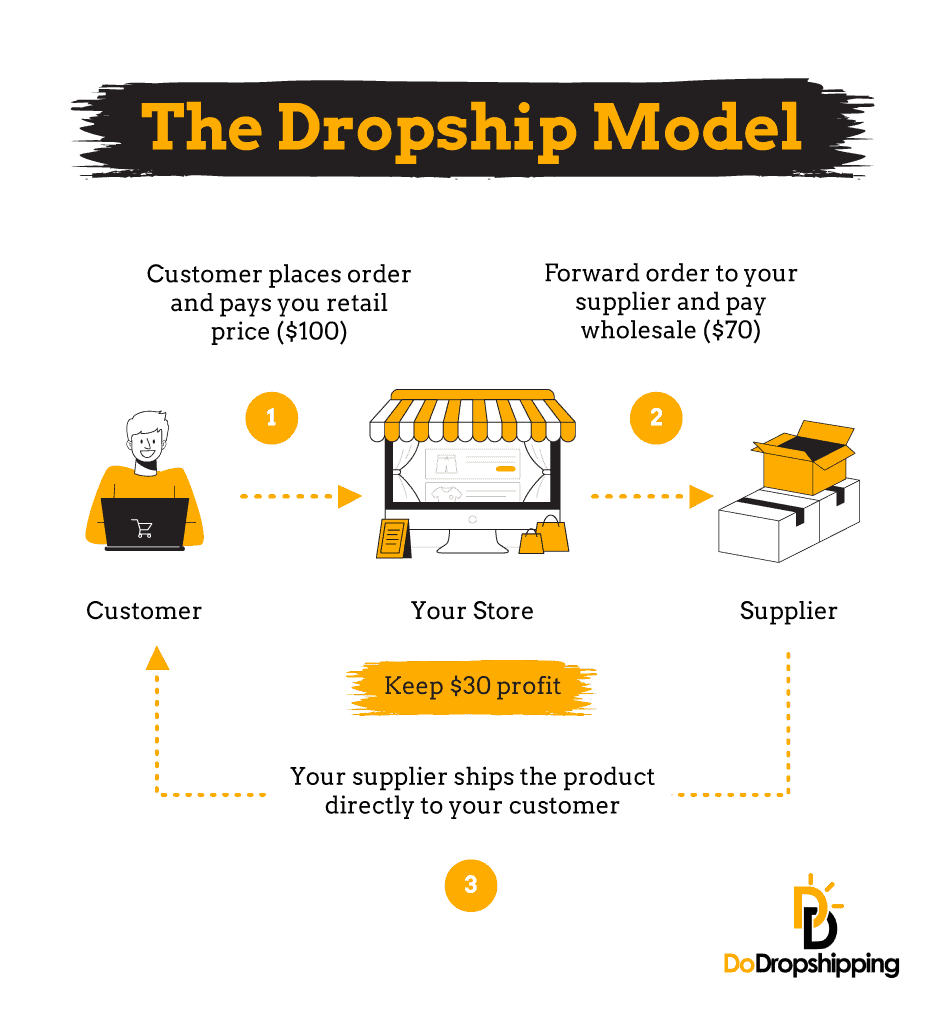 Many people achieved so much and even became millionaires just through the dropshipping business. Though it's not new anymore, a great number of doors are still yet to be knocked in this business.
The great thing about dropshipping is that it lets you skip over so many obstacles that a newcomer cannot handle, like inventory management, supply chain maintenance, the risk of dropping demand, or budding entrepreneurs.
Basically, dropshipping combines affiliate marketing and eCommerce. You can create your own website or utilize your social media platforms to market the product you want to sell. The main challenge you will face in this business is finding the best dropshipping companies and setting up your online store to increase your sales.
Investment:
Hosting your website (shared hosting available at $6-$12/mo)
You can develop your own website with a drag-and-drop builder like WordPress (no cost)
Running paid ads (vary with your campaign plan)
Why consider dropshipping as your first business:
There are a bunch of scopes to be successful in dropshipping and the reasons to be interested in this business are –
Unlike other businesses, low upfront cash risk as there's no need to stock products in a physical location – your cash flow won't get tied up in the inventory.
No need to track inventory or mail packages as a third party will handle the rest of the process – you can focus on the marketing.
No warehouse, no headaches. Run your business from anywhere you want. Whether it's the cafe down the street or your living room, it gives the flexibility you've always wanted.
Start an e-learning platform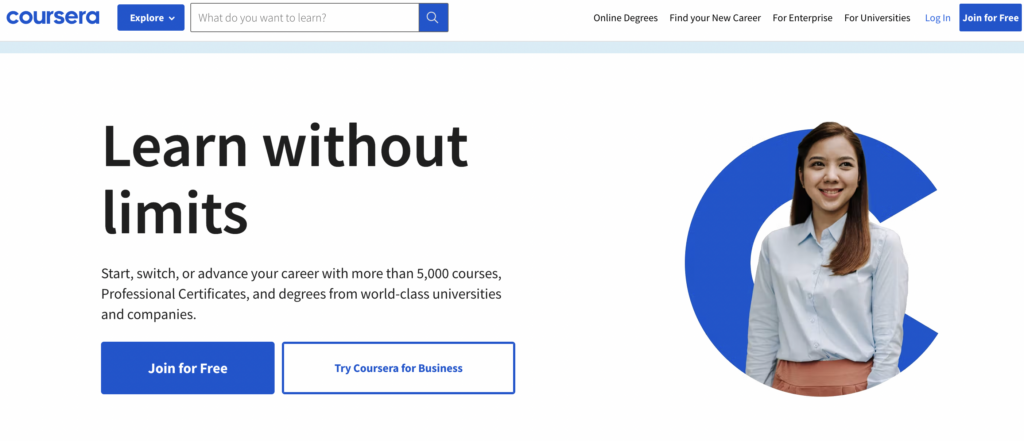 If you're good at something, you can earn some bucks by sharing your knowledge. E-learning platforms are booming. People are moving towards online learning as it's more accessible and cost-efficient as well.
Teaching online courses is a low-investment online business idea for generating passive income. All you need to do is put together some video walkthrough explaining a topic or subject you're familiar with and have some first-hand experience. Finally, post it on your personal website.
Although it requires some effort up front, once you manage to design a popular, high-value video tutorial series, you'll make money on a continuous basis.
First, you need to brainstorm the topic and make a blueprint for the course. Ensure you possess in-depth knowledge about the topic you want to create an online course. This can be literally anything—digital marketing, programming, music production, video editing, graphics design, WordPress development, photography, you name it.
Next, you'll need a screencasting app to record your screen and voice while walking your students through your course.
Investment:
No prior investment is required to create your online course
Free screencasting apps will do fine for video recording. If you need professional editing, you may spend some money on video editing
Web hosting and developing (vary on hosting platform and package)
Why should you consider starting an e-learning platform:
The e-learning business is booming now, and you shouldn't miss grasping the opportunity because,
Online courses are in demand. People want to learn from their homes with time flexibility.
With an online course, you can set it and literally forget it. It only took a few days or weeks if you know your stuff, and you could be reaping the benefits as long as it has demand on the market.
As you'll teach something you already know, it'll come to you naturally. Take less effort to turn a new idea into reality.
Teaching someone is always self-rewarding. On the one hand, you'll surely be making some money, and helping others will always make you happy on the other hand.
Start a blogging site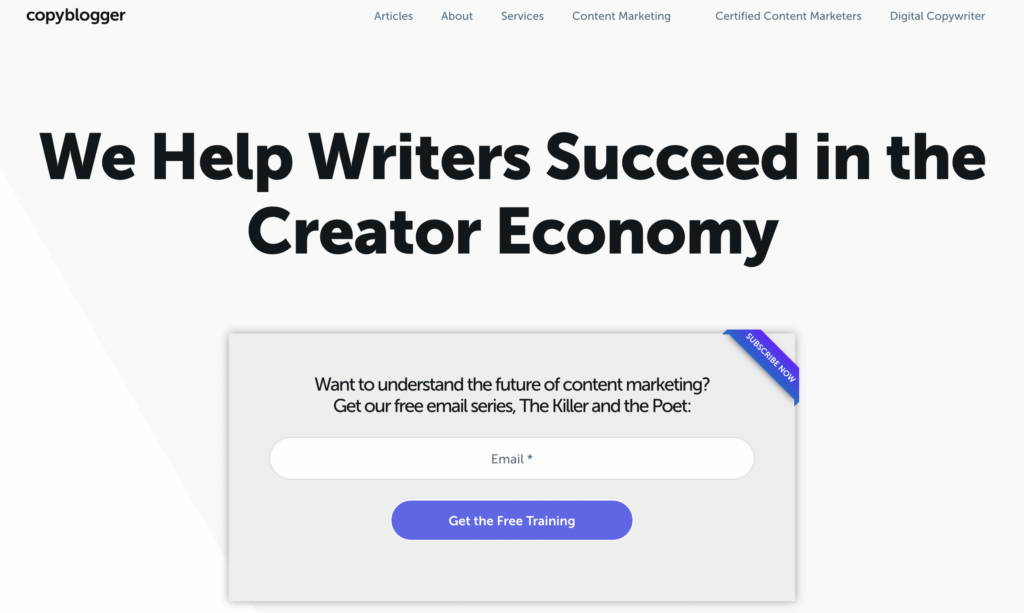 Blogging has come a very long way since its inception. Content writing and blogging are the spiritual successors of print journalism. What was once a virtual journal has become a marketing and monetization tool.
Content writers create ebooks, blog articles, website copy, and so on, depending on the expertise and audience demand. You can create different content for your websites to grow your leads and eventually monetize your blog through affiliate links, ads, sponsored content, or selling your own products.
You need good writing ability to engage your audience to stay on your website and some SEO skills to rank higher in the search engines. Writers are hotcakes on digital platforms as many people search for ideas and solutions on Google daily. If you write useful content with some interesting facts and people find the answers in your blog, you will likely get more traffic to your site.
Investment:
You need to spend some time researching and finding the keywords before writing.
A website to publish your content and attract visitors (you may need some premium tools to optimize your posts/pages to rank higher).
Why should you start blogging:
Content writing has unlimited growth potential. You can easily expand into eCommerce, affiliate marketing, courses, and essentially any other online business venture. Some blogs even use a paid membership model to drive revenue.
This is a great ground to practice your writing- an important skill in business and communication.
Blogs are long-term play. You may not see an overnight result, but they are obviously more sustainable as a blog lives on the web as long as you host it there.
Build an eCommerce store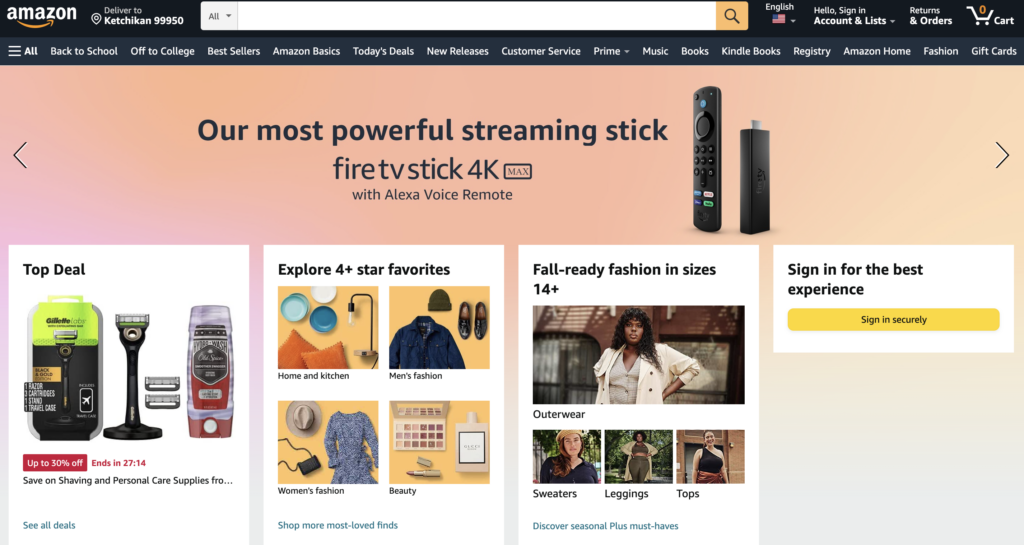 If you want to sell your own products or even market other people's goods, there's no alternative to going online. If you already have products in your hand, you're one step close to growing your online business.
This is not as hard as it seems. You just need quality products, good marketing sense, and an online store to sell your products. People assume the hard part is developing the product, but there are challenges in setting up the online store and managing it. Though the initial part is hard, you'll get amazing rewards if you take the proper steps.
Making a professional-looking eCommerce website with all the required pages and payment methods available is a to make a successful online store. If you craft your own product, you can give it your own touch to meet the market demand. One thing you should keep in mind, unique products pique more interest than other common ones.
E-commerce sites have great potential as you can sell various products on one site. If you own a clothing store, hundreds of categories are only in this niche. For instance, if you want to sell t-shirts on your site, you need to link with a garment for production, a t-shirt order form, payment gateways, and that's it.
Investment:
Production cost – you need some cash upfront for the continuity of production
Storing cost – sometimes, you need to hold the product before shipment.
Online store – the least money spent here, but you need to spend some time to set up and optimize your online store
Why should you consider building an online store:
You should open an eCommerce store because,
It's trendy, and the demand curve has an upward slope. If you have a passion for it, it can be not only your main source of income but also for others too.
You can sell versatile products in your one store, which leads to more frequent selling.
This has a huge community, and you can fix issues in no time with abundant online resources.
Launch a podcast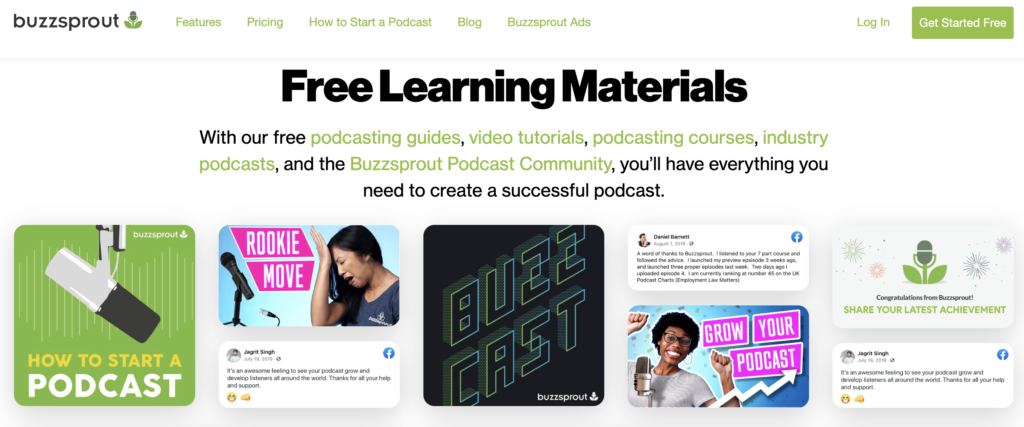 Podcasting is nothing but a modern and better alternative to talking to the radio. Almost 51% of US adults listen to podcasts daily. With a small investment, this is a great home business idea with multiple monetization options, like selling your product/service, sponsorship, membership, and so on.
This could be a great hustle if you think you are a good speaker. To promote your podcast, you can collaborate with some prominent figures as guests on your show. And never feel shy to market yourself cause no one will do it.
There is no secret to being a successful podcaster. Create something worth listening to, and glue your audience with your speech. Good podcasts are informative, emotional, and entertaining, so find out the topics and research as well as possible where you can achieve all these three.
Investment:
You'll need some recording and editing software and professional-grade microphones to make a crisp and high-quality podcast.
Media hosts and marketing funds are crying a need to grow your audience.
Why start podcasting:
Putting a successful podcast together can lead to endless possibilities: solicit sponsors and advertisers, turn your episodes into a blog, and make connections you would never have been able to.
Nowadays, people are turning to listening rather than reading. There's less competition but more fields to explore, making podcasting the next big thing. If you start early, you can take advantage of the first mover.
Become a professional graphic designer
Graphic designers are always hot cake in small businesses to large multinationals. Most small and mid-size companies don't have the budget for an in-house designer. If you can make beautiful logos, design a website, or have a good grasp of UI/UX design – you can be easily hired by multiple companies and work simultaneously.
However, you need an impressive portfolio of projects to showcase to your clients, so they can gauge your talent, artistic style, and professionalism. It could be hard to find clients at first, but when you hit the right point, you may need to hire designers for yourself to meet your client's deadlines.
Investment:
There isn't any major investment in becoming a graphic designer. Mainly, you need to invest your time to get your skin in the game.
You might need to purchase some design software and sometimes premium stocks to make beautiful designs.
Why consider becoming a graphic designer:
Once you learn the basics, it's super easy to get started and mint your own.
There are tons of platforms you can sell your designs and earn a handful. Moreover, designers will always be in-demand. If you become an expert in your field, you can start online courses and earn some passive money from there too
Everything is getting digital; this is the way to leverage your creative skills and earn cash as you tap into a wider digital audience.
Become an affiliate marketer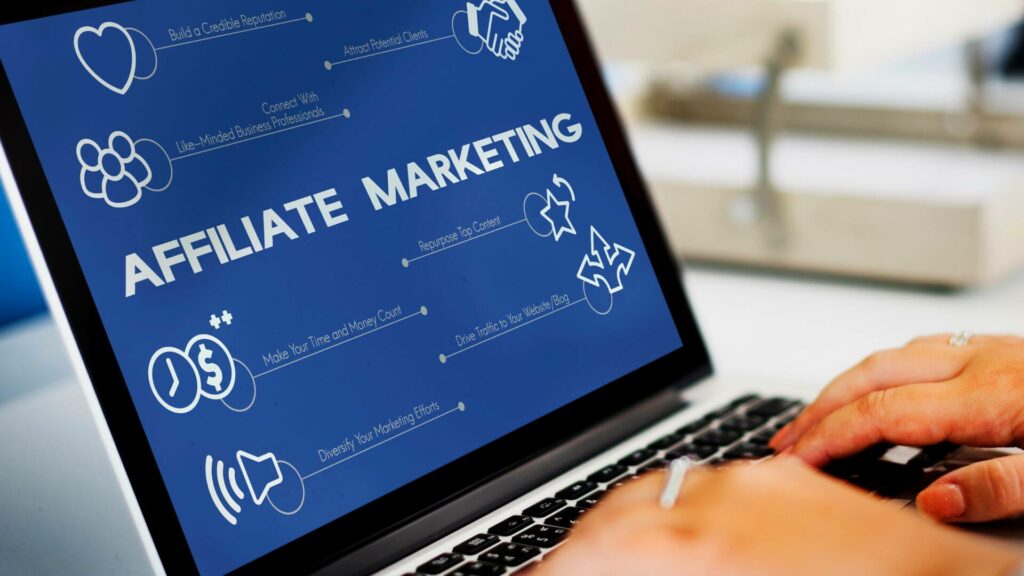 Affiliate marketing is nothing but earning commissions by recommending other people's products or services by sharing them on blogs, social media, email lists, or other channels.
First, you need to find an affiliate program that suits your interests, then start sharing content and links with your target audience. There are a lot of affiliate programs that you can sign up for and start recommending products and services.
It'll be much easier if you already have a blog or popular social media channel. You need to test some marketing and SEO strategies to grow your audience and increase conversions.
Moreover, you can make a bunch only promoting Amazon products. If you're interested in Amazon affiliates, you can check out the Amazon affiliate for dummies.
Investment:
Setting up your online channels (blog, social media business accounts, etc.).
Although there is no charge for opening social channels, you need to pay for hosting your website and sometimes run paid campaigns & affiliate tools to streamline workflow and increase conversion rate.
Why consider affiliate marketing:
Hundreds of companies offer an affiliate program, which can be a great channel for passive income. These are the reasons to consider affiliate marketing,
It's simple and easy – you promote the products and services you already use.
There's no extra cost of production and no need to worry about the shipment too.
The maximum affiliate program offers 30 days of cookies means if someone clicks on your referral link and purchases within 30 days from the site, you get a commission.
Social media influencer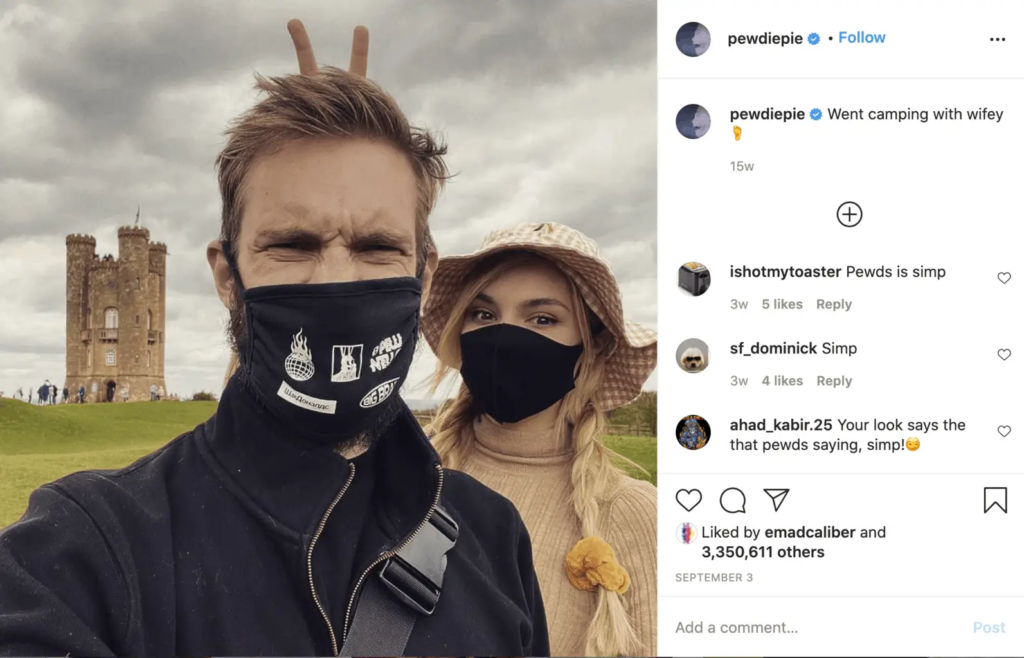 A social media influencer is someone with a large follower base on social media who is supposedly seen as an expert in a particular area. Someone who posts videos and lives reviewing makeup or skin products on Instagram is known as an Instagram influencer.
People want to be social media influencers without fully understanding their work aspects. It'll be easy for you if you have a natural talent for trending, but you still need to understand the technical aspects of doing it professionally.
Nowadays, influencer marketing is a huge online business trend that you can capitalize on. Grab the opportunity if you find it interesting, do what you normally do, and make a great source of passive income.
You can mix and try out vlogging/podcasting to utilize your channels for inter-communication.
Investment:
There's usually very little or no investment needed to be a social media influencer. You can shoot with your mobile device (with a decent camera module).
If you need to run ads or social media paid campaigns, there is a sector you need to spend some money on.
Why give a thought to becoming a social media influencer:
You don't need any spend a dime on certifications or clients to start.
Social media sponsorships, especially Instagram and TikTok, can be a sustainable business if you can make a proper plan.
Organically growing your channels is possible though you need to collaborate with others.
Viral marketing can boost your profile and help you grow faster than your competitors.
More online business ideas to explore
Still, looking for the right business idea? Here are some more online business ideas for you:
Build an App: If you have an amazing idea to simplify others' life or give solution one place solution to your users, you can build an app. The app market is crazy, you can build apps for Android and/or IOS and sell subscriptions to make revenue.
Photography: You can sell your photos online. If you're a passionate photographer, you can go to the marketplace like Unsplash, Freepik, Shutterstock, Adobe Stock, etc., and submit your photos. You'll earn a commission when people download your photos in the original resolution. Also, you can make your own website and sell them on your site; you make appointments or be hired via your contact information.
Start a Youtube or Twitch channel: You can start a Youtube channel and upload content regularly. You can also stream games or live shows and increase views and subscribers to monetize your channel.
3D Printing: In this digital era, 3D printing is one of the biggest technological breakthroughs dictating the eCommerce world. You can print and sell jewelry, tech accessories, home accessories, parts of other machines, and more. You can check out 3DigitalCooks, and DanitPeleg for some beautiful ideas.
Buy and Sell Domains: Domain names are required to make websites. Once you register a domain name, you can use it as long as you want. Many entrepreneurs register beautiful domain names hoping to sell them at a higher price, similar to real estate.
Software and website development: Developing websites and software is always in demand. You can start by learning one or two programming languages. There are hundreds of free resources available on the internet. You just need to find what interests you the most and search on Google to start learning. Don't wait up to start building – learn and build at the same time. Start small, enrich your portfolio, then go to the marketplace.
Publish an ebook: If you love to write and grasp the language well, you should publish an ebook. This is easier than publishing traditional books as many platforms like Kindle offers to monetize ebooks. There's no investment involved and a bunch of topics to explore. Focus on which genre you want to write on and simply start writing. The first one is hard, but when you become fluent, it'll come more naturally to you.
Create an online game: Who doesn't love to play online games? If you play online games, why not try to build one? It's not as hard as it sounds. If you have some interest in programming, you should not wait for the perfect time. Open your browser and search to learn how to build online games. It takes time to perfect your skill. But you can start building simple ones at first and still make a fortune out of them.
Social media marketing: Social media marketing is trending high. Considering the high conversion rate and low-cost promotion, it's becoming people's choice number one! Grab the opportunity and learn how you can profit through social media marketing. You market your own product to notch up your revenue curve or promote others and build an agency to provide services.
Virtual Assistant: Being a virtual assistant or VA means that you're a self-employed person that does technical, administrative, and occasionally marketing for a business. As you can do this online, there's no need to set up any office. You can build a team and sell your service to make a handsome amount out of it.
Music and voiceover work: Music enthusiasts can earn profit by editing or composing music. With so many online resources, you can easily make unique music and sell it or do voiceover as a side hustle.
Enjoying this article?
We regularly publish helpful content on our blog. Subscribe to get them delivered straight to your inbox.
We won't spam you. You can unsubscribe whenever you want.
If you are still wondering about innovative online business ideas, you should be asking yourself these questions –
How do you brainstorm online business ideas?
If you're partnering up, call a skull session and put all your ideas on it.
You can revisit your fresh ideas and refine the list.
Try to research thoroughly before jumping into the action.
You can check search trends on Google Trends to generate new ideas.
Don't hesitate to get help from family and friends.
Survey existing customers to get new online business ideas.
What do I need to start an online business?
Find an innovative idea or a gap in the niche market
Make a robust plan or blueprint for your business model
Design a professional-looking website
Find the best hosting plan that suits you
Choose the best website builder fit for you
Get on social media platforms and create brand awareness
Optimize your site and extend its functionalities
Provide great service and gain your customer's trust
Conclusion
Have you been thinking about starting an online business for quite some time? Maybe you don't need to go all in, but you need to get things started by now. Start on a small scale, only spend your spare time, but you must maintain consistency. The beauty of learning how to start an online business is totally up to you.
Check out our how to start an online business for dummies to get an in-depth idea about everything you want to know regarding online business.
---
Inqiat Ahsan Reza
He loves to play in the arena of WordPress and learn new things every day. Whenever he's not writing, he's playing billiard or spending quality time with his family.