10 Research Based Tips to Create Better Forms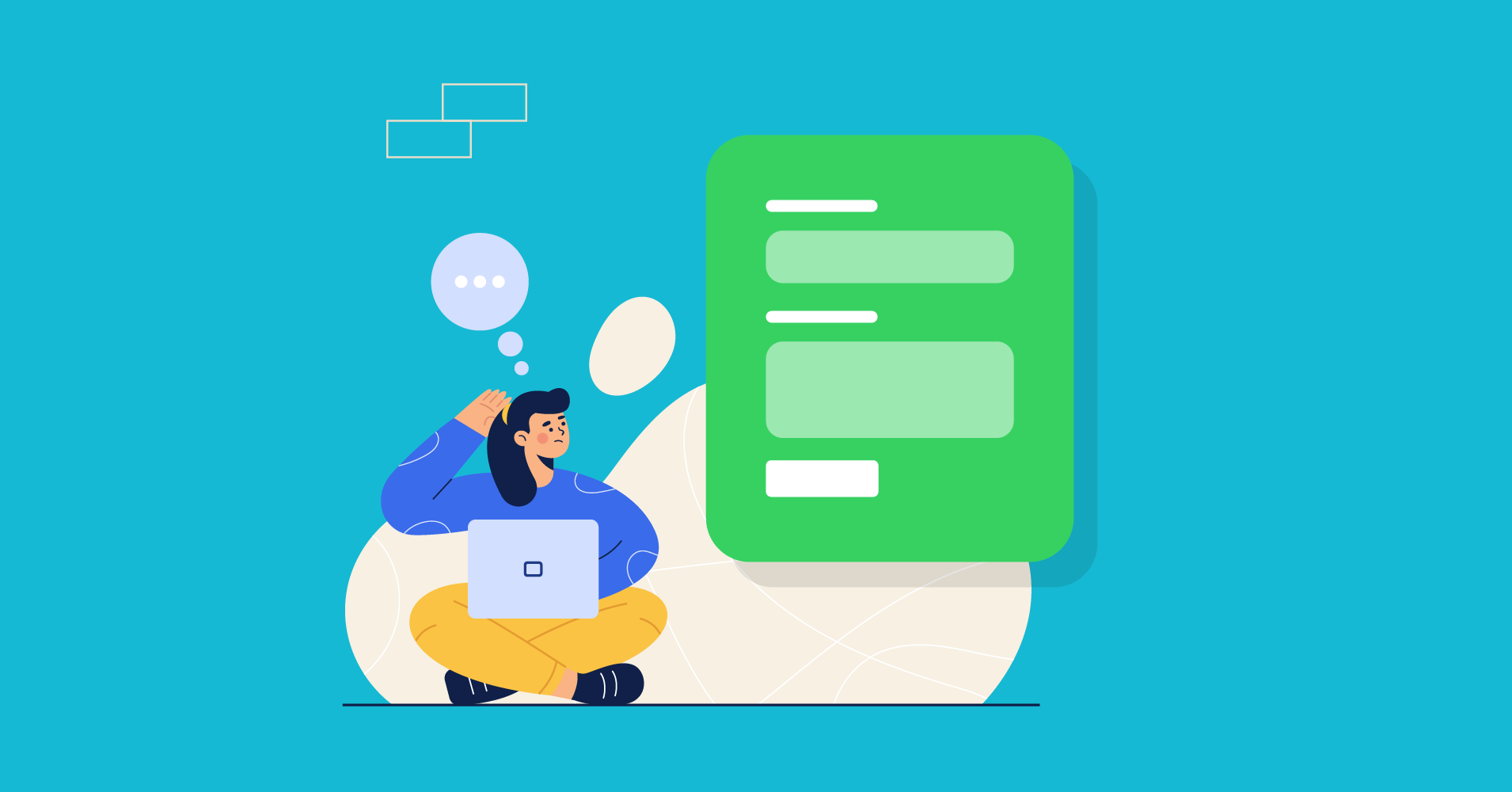 There are several reasons why you may need a webform on your site. And webforms are really easy to configure too. However, you may still want to check some form optimization tactics to ensure your form.
In this blog, we have listed down some of the most common issues that most webforms face, and then we have mentioned ten research-based tips to create better forms for your WordPress site. So stay tuned.
What is form abandonment?
When a user or visitor starts to fill out a form but ultimately does not complete the procedure, it is called form abandonment. This can happen for a number of different reasons like lack of interest, frustration, or even completely random ones like internet interruption, etc.
So companies naturally try to optimize their website and forms to ensure higher conversion rates and lower form abandonment.
Ten reasons your form may not be performing well
Put together a few fields, and the forms will fetch data, right? Wrong. While forms may look simple, there are a lot more things to consider before deploying a form. And if you overlook these, your form will not perform as well as you hoped it would.
So read on to learn ten reasons that may be why your form is not performing well.
Too many form fields
You should be aware that your form may take your visitors at any time of the day by surprise. They could be free at the time with an abundance of time, or they could be enjoying a 5-minute break before they get back to the task at hand. And there's the matter of tediousness as well.
So it is imperative that your form not ask too many questions. Too many input fields intimidate users. Even if they start filling out the form, chances are, they will abandon it halfway. Several studies suggest that the optimum number of form fields ranges from 3 to 5.
Excessive required fields
There are instances when you must ask too many questions. For example, when you are collecting their medical history or purchase history, etc. But it still doesn't change the fact that users may feel intimidated or bored.
To tackle this issue, you can limit the required field. This will enable the users to provide less information and submit the form. And as far as data is concerned, you can always collect them with follow-up emails or through running a swift email automation.
Lack of tooltips or help texts
You may put some restrictions on input fields like users can only upload a file of a maximum 3 MB size, or you will only accept images in PNG format. You have these restrictions in place, but the users don't know that. They can't understand why the file they are submitting won't be accepted.
You can quickly solve this issue with the help of tooltips or help texts. Compose them well, so users instantly know what went wrong. Or, in the case of personal information, why you need them.
No autofill
The fact that your old users keep coming back to you automatically translates to them feeling a sense of comfort and familiarity with you. There's no point in troubling them further with more fields to fill out.
In such a case, you can use intelligent features like GET param or shortcodes to autofill their form fields for them. They have already consented in providing you with some data. So, you better put them to good use that visibly benefits them.
Boring submit button
Arguably, your call-to-action is the single most crucial part of your webform. There's no point in users putting up their data if they do not hit the submit button. But alas! Frequently, such is the case.
People often have a hard time locating the button or separating it from the gibberish. Make sure your form does not fall into that category by stylizing your submit button and positioning it so that it is easily locatable.
Too plain to grab attention
Your form may come across hundreds of people. But for them to actually give it a second and skim through the contents, your form needs to be spectacular. If it doesn't stand out, people won't look at it a second time.
How you design the form and where you place it plays crucial roles here. So, isolate it from the rest of the screen so people can focus without any distractions. Put attractive colors that really pop and make sure the content is catchy for the form to stand out.
Form requires private information
This is a no-brainer. People will obviously question your integrity if you're asking for private or sensitive information like political views, sexual orientation, or even blood group. And if they are not previously familiar with you, chances are, they will bolt.
To avoid this, stop including personal or sensitive questions in your form. If they are necessary, you can always collect them with follow-up emails when you have built up a rapport with your users. And if you must include such questions on your form, it is always good practice to mention what you intend to do with this data.
Multi-column layout
Multi-column layouts can come as a blessing in many cases. For example, when you need to collect contact information like email address and mobile number, it makes sense to put the fields side-by-side in a single row.
However, the overuse of multi-column layouts intimidates users since the form appears like a big riddle that needs to be solved. Especially if the columns that appear in a single row have no common feat connecting them.
Duplicate fields
The very mantra of a webform is to keep it as simple as possible. Whether it is the design, or the text, or the input fields, anything that doesn't have a vital purpose doesn't need to be on a form.
So, to keep things simple, avoid duplicate fields at all costs. Ditch multiple fields for a home phone and a work phone, if anyone will do. Or just keep space for only one email address, and forget to ask about primary and secondary emails.
Overuse of CAPTCHA
reCAPTCHA or CAPTCHAs are often used as a preventive measure against squeaky robots. But for a user, who is already logged in to your database, an unnecessary math question or puzzle is frustrating, especially when you can deploy other effective steps like honeypot or Akismet.
And if you must use reCAPTCHA or CAPTCHA, you can always configure the settings so that it is only deployed when someone new attempts to fill out a form. This is a nice compromise from both ends.
Ten ways you can create better forms
You've ready about 10 of the most widely faced issues that forms face. You can work on them to improve your forms. Additionally, we have listed down ten more practical tips that can enhance your forms and deliver higher conversion rates.
Form validation
With webforms, there's always a risk of false information. Whether it is intentional or not, false information can always obstruct a good lead generation campaign or other purposes like event registration. Form validation is an excellent way to prevent this.
Form validation is basically a technique that allows webforms to crosscheck certain information provided in the form. For instance, in Fluent Forms Pro, users can validate if specific input fields contain particular values. Depending on these conditions, they can either allow or reject submissions.
Great design and layout
A well-devised webform only takes a few minutes to complete its whole journey – from grabbing visitors' attention to hitting the submit button. And great design and layout are at the heart of that.
So make sure you know a thing or two about great design. And no worries if you don't. Fluent Forms has an excellent selection of templates on the global styler for you to choose from. You can also customize the fonts and colors to your preference, so your form pops out.
Position your form perfectly
Another key factor that determines how well a form will perform is where you place the form. Positioning is vital to the visibility of a form. It helps the form to stand out from the webpage and catch visitors' eyes.
There are some positions like the top bar that are guaranteed to work like magic. Or you can also deploy tricks like presenting the form as a pop-up or modal. This will ensure better conversion rates for your form.
Split up long forms
Let's face it. Long forms are extremely dull to fill out. And nobody in their right mind would willingly sit down to fill out a long-form if they can help it. That is unless you spice things up a little.
You can make long forms enjoyable by splitting them across multiple steps. This will make the form less intimidating to the users by providing small, bite-sized portions in a single step. Multi-step forms are a great solution to tedious long forms.
Landing pages
Even with great design and layout, and perfect positioning, sometimes your form may need an extra bit of attention, especially if you have a high-priority campaign going on. One awesome trick is using the landing page.
Landing pages are separate web pages designed specifically for a marketing campaign. Placing a form as a landing page gives it unique attention from visitors with no disruption of any sort. Whether you need it for lead generation or to sell a product, landing pages usher higher conversion rates.
Mobile Responsiveness
As of today, data suggests that 67.03% of the world's population is mobile phone users. With mobile phones getting more and more sophisticated, people opt for mobile phones for almost all of their daily tasks. So you need to adapt your forms to fit the small screen on people's hands.
Although it may seem like a mammoth task at first glance, it is actually very easy to accomplish in reality. How? Well, most form builders in today's time automatically come with mobile responsive UI. So all you have to do is check this feature before buying your form builder.
Categorizing fields into relevant groups
Whatever kind of form you have in your hands, make sure the fields appear in a nice, logical sequence. Don't go around asking people's address first and then the name. It doesn't make sense, and you lose credibility.
So if you have a simple form, put the fields in a nice order. And if you have a multi-step form, then you can group a particular type of information like contact details, shipping details, etc., for each step.
Reduce typing
As many as 4.66 billion people use their mobile phones to access the internet. So much of the content you see today is mobile-optimized, which means more manageable actions. As people are more prone to scrolling and clicking, you may want to reduce the need for typing.
There are some fun ways to accomplish them. You can always use fields like radio, checkbox, multi-select, etc., where the user can simply select the option they like. And for more descriptive information, you better pre-fill/auto-detect as much as you can.
Conversational forms
One of the best tactics when it comes to increasing conversion rates is deploying conversational forms. Conversational forms are interactive in nature that gives visitors a feel of talking to an actual human.
Pair it up with a great design, and you have a prizewinner at hand. Just go with a form builder like Fluent Forms, which provides ample conversational forms features for free, and you can create one without spending a single penny.
A/B testing
You can do intensive research on what works and what doesn't for months before designing a form. And it still can backfire. Why? Because something that works with the majority of people may not be suitable for your target demographic.
Hence, it is always wise to run A/B testing. Just sketch up two or more forms and observe which garners better conversion rates. Research is excellent, but there's no beating customer feedback. Listen to your audience, and they'll tell you what's good for them.
Fluent Forms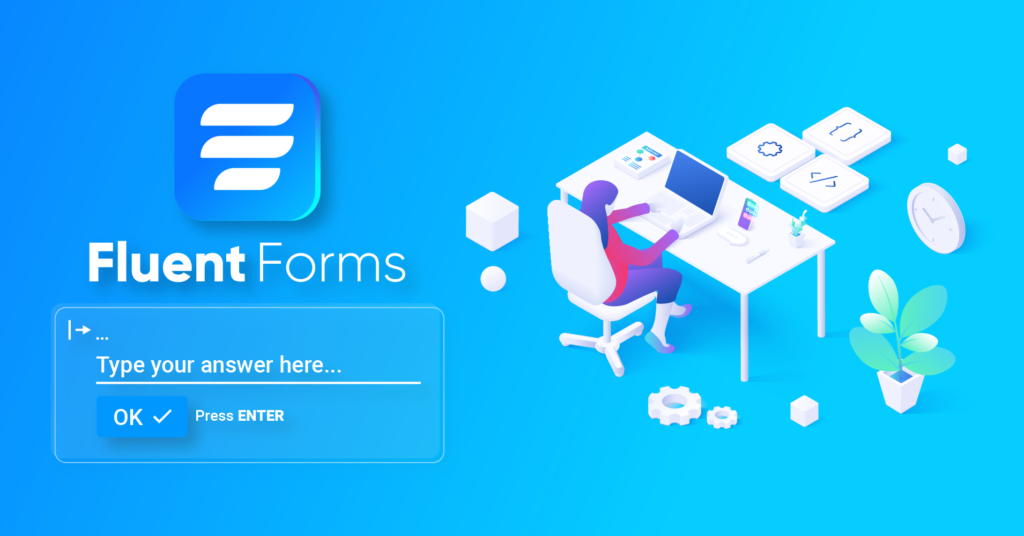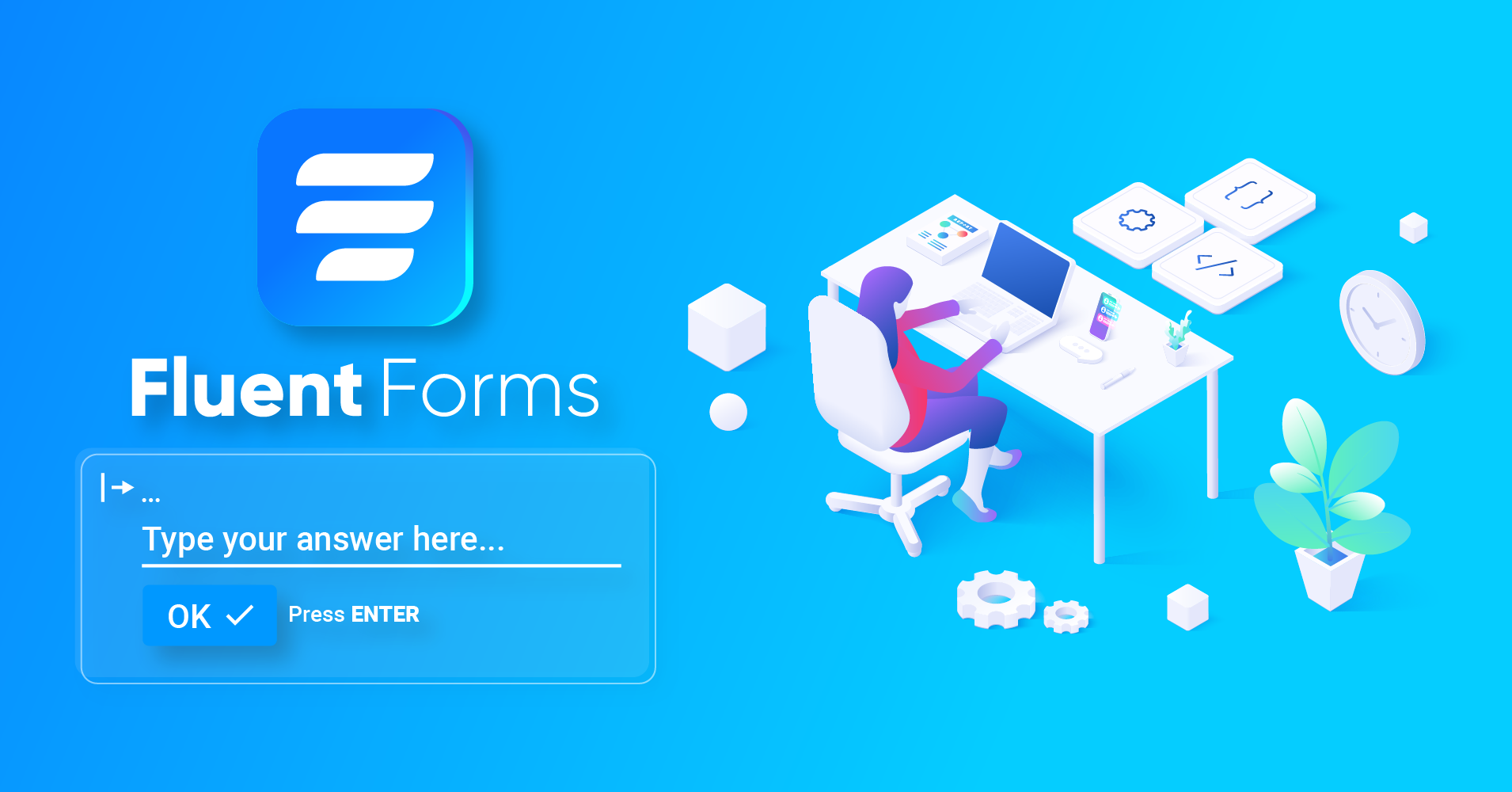 Fluent Forms is an excellent WordPress form builder that would allow you to create any form in a matter of minutes. It is beginner-friendly. So any user can have a go at it and confidently build the form they need from scratch.
The form plugin comes with lots of handy features like prebuilt form templates, third-party integrations, form scheduling and restriction, conversational forms, double opt-in, anti-spam features, and so much more.
Even the free version comes packed with robust features. So you can easily create an optimized form for your users using it. Mostly you can get your job done with a few clicks and some drag and drop here and there. And for a little advanced feel, there's always custom JS.
Form optimization summarized
Form optimization is an elegantly simple yet sophisticated procedure. It needs the delicate balance of the right amount of form fields and features. The form needs to be candid in design and yet, bold to demand attention.
But don't let that scare you. With a strong form builder like Fluent Forms by your side, you can create and optimize the form that you need in no time. Give it a go, and see it for yourself!