Limit and Schedule WordPress Forms with More Control
Prema Anjum
. November 20, 2020
. 5 minutes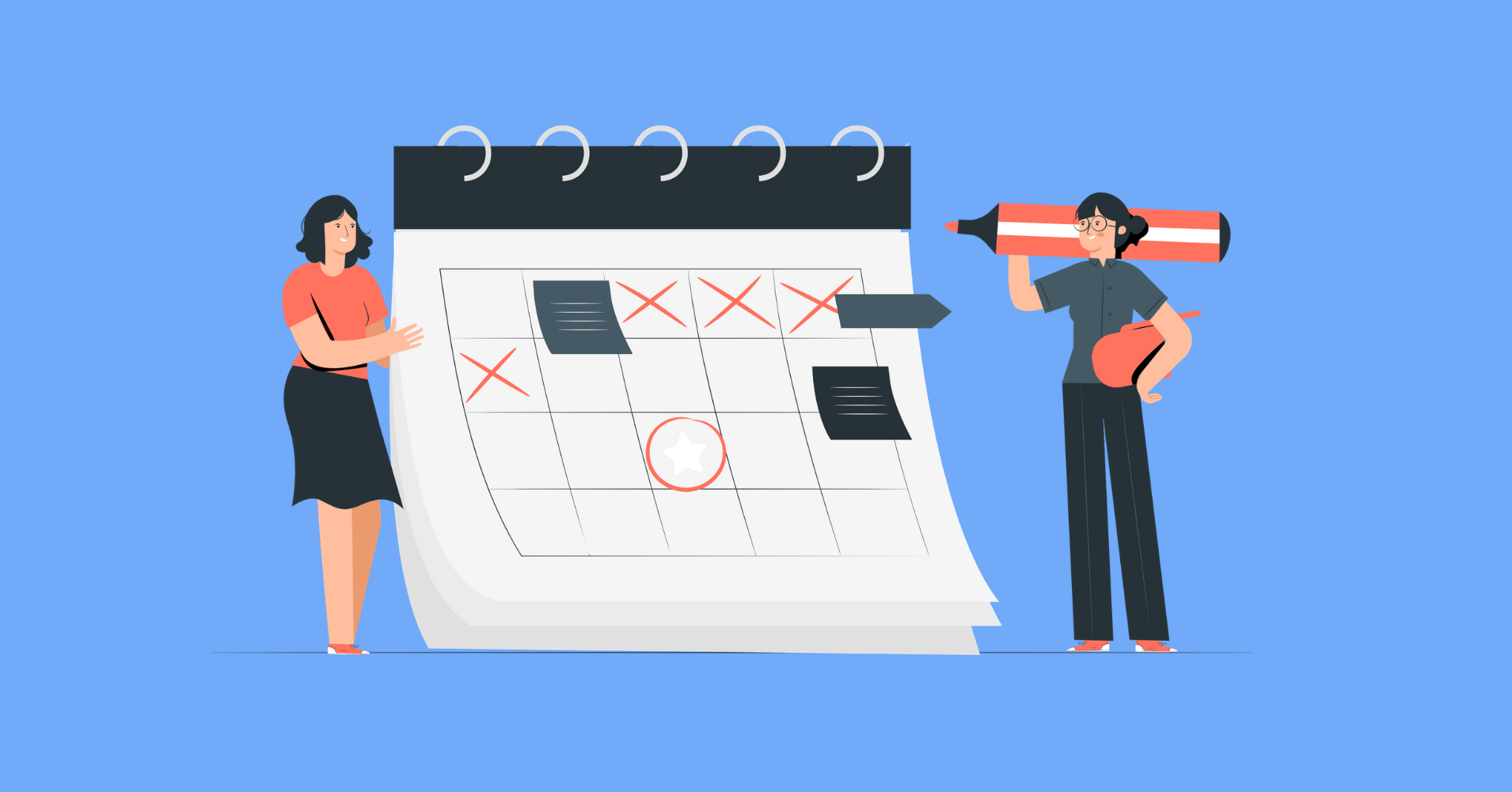 Have you ever wondered if it is possible to limit and schedule your WordPress forms entries as your wish? We want all of our online forms to be opened and filled in frequently. But sometimes website owners want to put some restrictions on their contact forms for a certain period. It can be for submitting applications, events, proposals, taking online quizzes, registrations, etc. 
Now you may be wondering how to do that. Well, this feature is available in many WordPress form builders. Fluent Forms is one of them. This post will help you to set up the entry limitations and schedule your WordPress forms with Fluent Forms. But before getting into the main part, let's know why it is necessary to schedule WordPress forms.
Why schedule WordPress forms?
Let's start with an example. Suppose, a user needs to enlist new students for an online course that has a time limit for submissions. If people still signup after the deadline, it becomes hefty and frustrating for the user to manage. By scheduling your contact forms, you can make sure that you never face that sort of problem again.
Moreover, the form scheduling feature by WordPress form builders has made it easier to organize and limit responses. Besides, users can select a particular date and time to open and close forms to new submissions. This procedure is helpful in many cases, such as:
Registering places for an event and closing the form on the deadline
Listing people for a class that has just started
Signing up people for a team
Want to open up something in limited places for a short time
So, scheduling WordPress forms is essential. Now, let's find out the process of setting up the form restriction in WordPress.
How to schedule WordPress forms with Fluent Forms
Fluent forms is a powerful form builder in WordPress. It comes with 30+ input fields and an easy-to-use interface. The drag and drop facility of the tool makes it smoother to create any form within a couple of minutes. It has 60+ pre-built templates and 35+ third-party integrations.
You will get all the advanced features like PDF entry, form restriction, radio button, signature-add on, file upload option, multi-column layout, rating input field on Fluent Forms. Moreover, the plugin is integrated with popular integrations like Moosend, Zapier, Webhook, Mailchimp, SendFox, Trello, Campaign Monitor, Slack, etc. 
The even more amazing fact about the tool is that it is very cost-effective compared to other plugins on the market. Besides, it is coming with new features and updates every two or three months. So, undoubtedly Fluent Forms is an excellent choice among the hundreds of options in WordPress. 
Now without further ado, let's move on to the central part.
Now, let's see how to schedule a form quickly with Fluent Forms' scheduling feature. With this, you can set an opening and closing date for your particular forms. 
First, go to your Fluent Forms dashboard. Select Fluent Forms and click on the "All forms" from the dropdown list on the left sidebar. From here, find the "Add a new form" button, or select any form from your list that you want to schedule. We are making a new one.
Now, we are taking the "blank form" option from the popped-up form templates page.
Adding the form fields as we required. For now, we are designing a registration form for an online class. So we need the students' names, class, batch, roll number, and phone number for that. If you want you can also use our pre-built templates as we have so many pre-made forms for your convenience and the education category is one of the templates.
Now, click on the settings and integration tab from the top bar and go to the form settings option from the left bar of the new page.
Now, scroll down to the "Scheduling and Restrictions" option, and turn on the "Form scheduling" button. Next, set the starting and ending date of submission. In the next part, write down the "Form waiting message", and "Form expired message" of that particular form.
Here, form waiting message means the message that will be shown before the starting date of the submission. And the form expired message shows a note after the ending date of the submission.
Save the settings before you leave the page.
Very easy! Isn't it?
Final words
We hope this article helps you learn how to schedule WordPress forms and its usefulness efficiently. To successfully use any form submission, you need to have a feature-rich and user-friendly plugin like Fluent Forms. As you can see how easy it was to schedule WordPress forms, the tool provides many more functionalities like this. 
If you liked this article, then please don't forget to subscribe to our YouTube channel named WP Manage Ninja for many excellent tutorials like this one. You can also follow us on Instagram and Twitter to get updated with our features, functionalities, and articles.
---
Prema Anjum
Hello, This is Prema. I work as a digital marketer for Fluent Forms at WPManageNinja. When I am not playing with words, I go to explore nature.