The Best Halloween Deals for WordPress Users 2023
Ashik Elahi
. October 13, 2023
. 14 minutes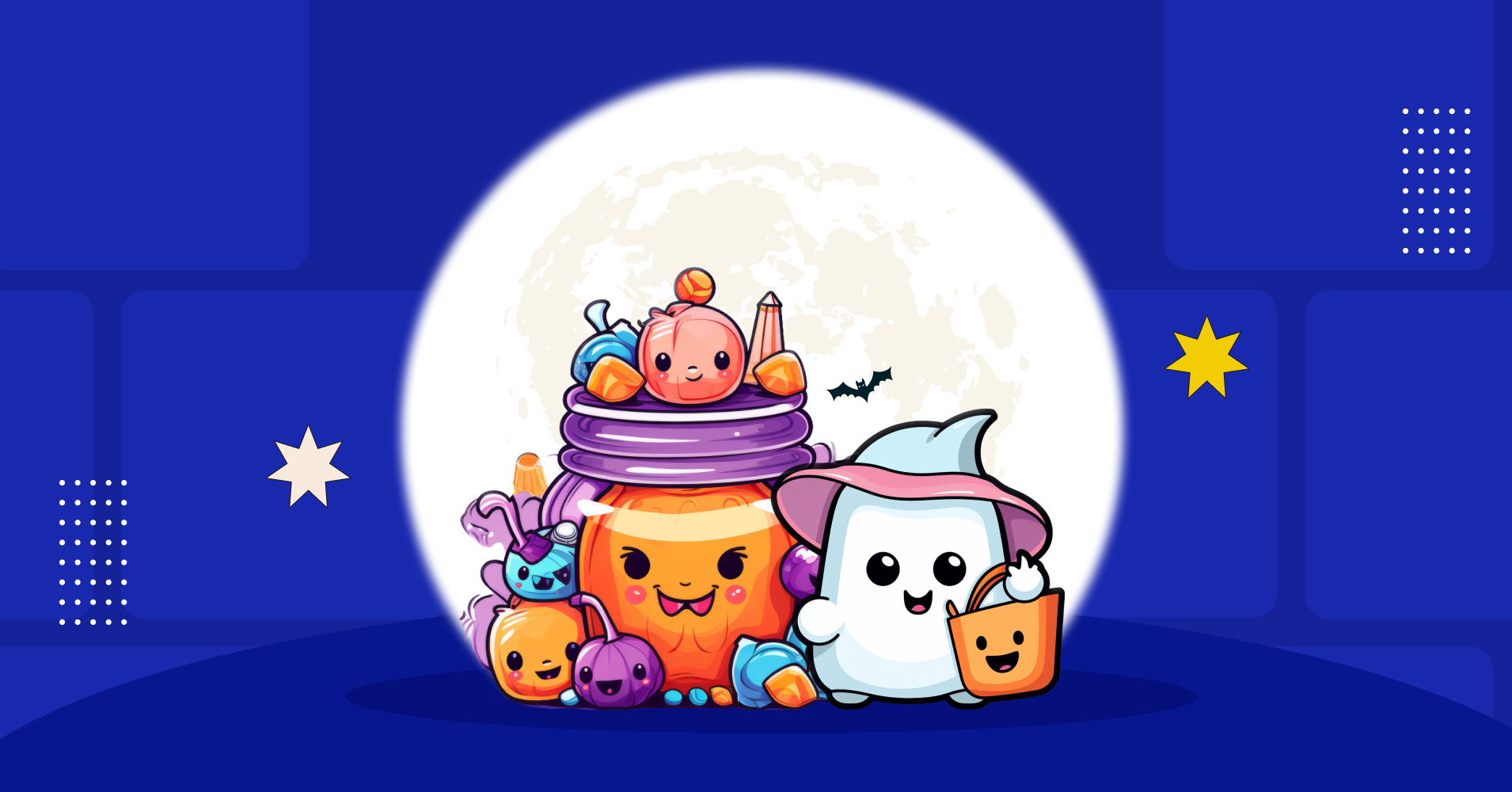 Welcome to this article, where we've rounded up the best Halloween deals for your WordPress essentials in 2023.
As Halloween approaches, it's the perfect time to elevate your website to some spectacular upgrades.
We have a list of essential plugins and themes that can add extra magic to your online presence.
Let's dive in and see what you should buy and how you can make your website shine this Halloween!
Fluent Forms is the most beginner-friendly form builder. Download now and start crafting beautiful forms FREE!!!
12 best Halloween deals on WordPress Essentials
Here's our list of the best deals you can have this Halloween to level up your business. Let's get started.
1. Fluent Forms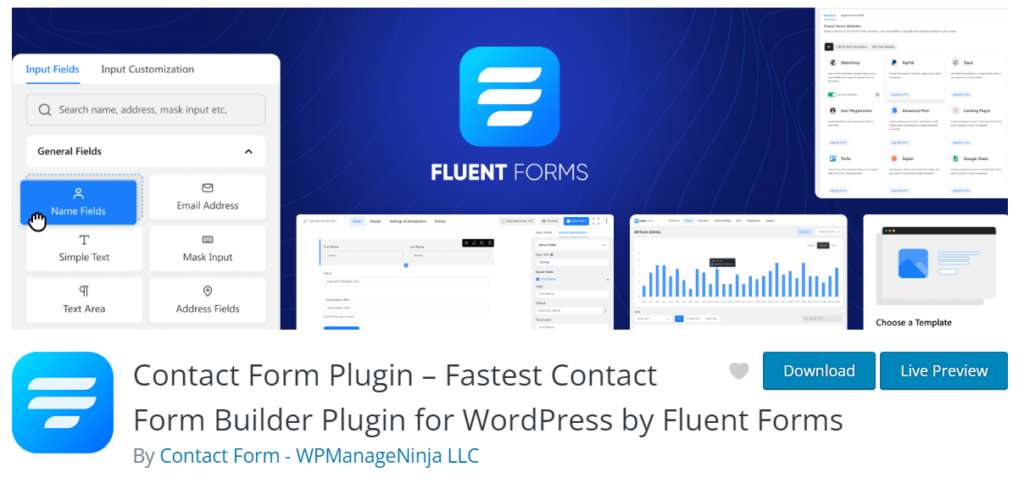 In today's business landscape, having a form builder is essential. Form builder assists website owners in gathering and managing essential data, which can significantly contribute to the growth of the business.
Whether you're a business person or in any other profession requiring any FORM, Fluent Forms can help you build forms effortlessly.
Fluent Forms is a user-friendly form builder plugin that anyone, especially beginners, can easily use. It provides a wide range of useful features that are effective and time-efficient.
With Fluent Forms, you can create customized forms tailored to your specific needs. Whether your goal is to collect leads for your business or register participants for an event, Fluent Forms has you covered.
Key Features of Fluent Forms
Here are the main reasons you should get your Halloween discount and start with Fluent Forms:
Lightweight form plugin.
User-friendly interface, perfect for beginners.
Pre-made templates for convenience.
Schedule forms to appear when you need them.
Integration with over 50 third-party services.
Use conditional logic and email notifications.
Create multi-step and conversational forms.
Send SMS notifications.
And, of course, benefit from excellent customer support.
Fluent Forms simplifies the process of building and managing forms, making it an invaluable tool for businesses of all types.
Halloween is around the corner, and so is your exclusive discount on the Fluent Forms website. Keep an eye out!
2. Ninja Table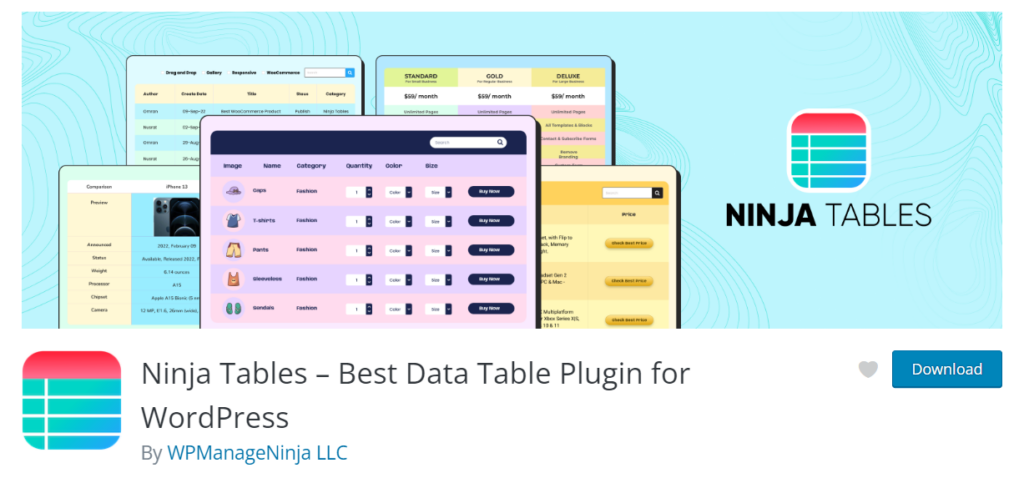 Data and information become much more visually appealing when presented neatly. Long paragraphs with text, numbers, and links can appear monotonous and messy.
However, arranging them in a tabular format gives your website a clean and fresh appearance. Moreover, tables offer the advantage of accommodating more data while allowing for stylish customization.
This is where Ninja Tables glows as the top table plugin! It excels at displaying big data in a tailored and filterable data table, all while maintaining a streamlined website.
Key Benefits of Ninja Tables
Here are the reasons why you should get your Halloween discount and get started with Ninja Table:
Say goodbye to long, tiring paragraphs and welcome a more visually engaging format.
Easy drag-and-drop table builder
No restrictions on how much data you can showcase.
Incorporate various types of media seamlessly into your tables.
Create the appearance and style of your tables as you like.
Connect with other services and platforms effortlessly.
Provide an enhanced user experience by enabling users to find and organize data easily.
Get a polished and professional look at your data.
Keep everything organized in one place, ensuring easy access and management.
Ninja Tables elevates the presentation of data on your website, making it informative, visually appealing, and user-friendly.
Be sure to check the Ninja Table's website for your exclusive Halloween discount.
3. Astra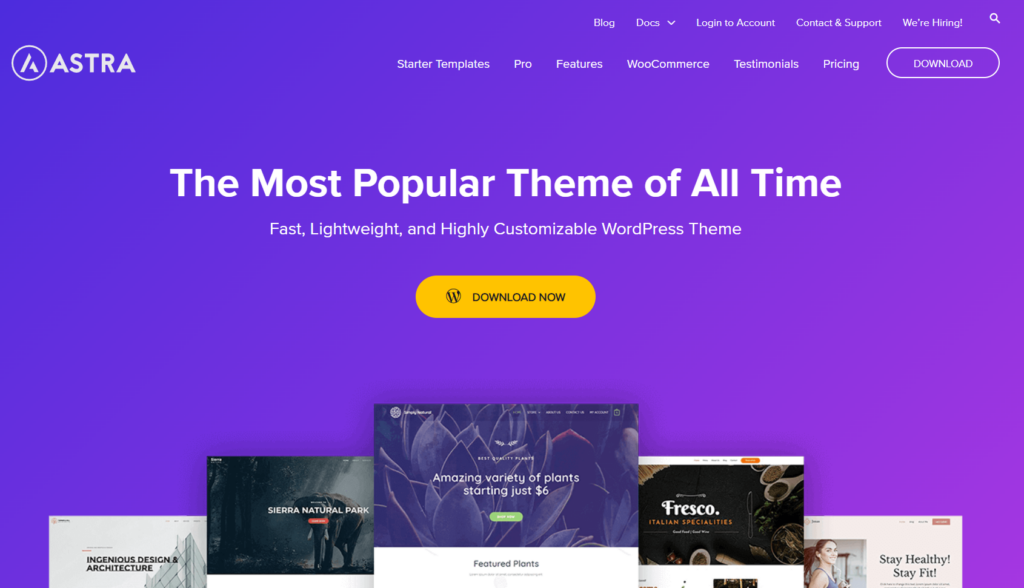 Astra is one of the most famous names in the WordPress theme industry. It is popular for its exceptional speed and user-friendliness, backed by a dedicated team of experts. With a huge selection of free and premium themes, Astra offers its users a generous range of options.
One of its standout features is the seamless integration with popular page builders that make website building an easy task.
Astra is always careful about the latest SEO best practices, ensuring your website ranks well in search engine results. Its full responsiveness guarantees a consistent user experience across devices and brags some of the most comprehensive documentation available in the industry.
It's no surprise that Astra is the choice of over 1.2 million websites!
Key factors to consider Astra
These are why you should look out for Astra's Halloween discount and start using Astra themes:
Astra is well-supported and constantly updated to meet evolving needs.
Astra offers over a hundred professional-looking themes, for nearly every industry.
Seamlessly integrates with popular drag-and-drop page builders for added flexibility.
Provides an excellent user experience, making it accessible for beginners and pros alike.
Its user-friendly interface makes it easy for anyone to learn and use.
Known for being one of the fastest-loading WordPress themes.
Offers Advanced Styling Options and more.
Astra is a versatile and reliable choice for website development, backed by a strong community and an array of features that make it a great choice for you to check out this Halloween.
Keep your eye on Astra's website for your exclusive Halloween discount!
4. FluentCRM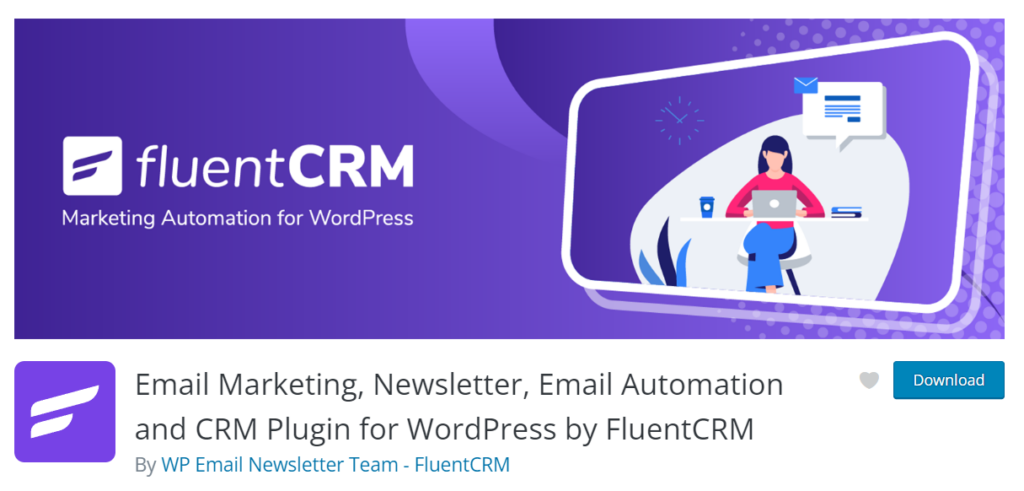 FluentCRM stands out as the quickest and easiest plugin solution for email marketing, newsletters, and CRM needs. This versatile tool helps you grow your email lists effortlessly, organize and segment contacts, nurture customer relationships, create effective marketing funnels, and execute successful email campaigns.
FluentCRM offers a comprehensive set of features to support your efforts. Here's a glimpse of what this tool brings to you:
Plan and execute email campaigns at your convenience.
Gain insights into the performance of your email campaigns.
Automate various aspects of your marketing workflow.
Keep tracking how well your campaigns are performing to make data-driven decisions.
Enhance your emails with visuals to engage your audience effectively.
Easily capture leads with integrated subscription forms.
Access in-depth analytics to measure the effectiveness of your efforts.
Moreover, FluentCRM provides a holistic view of your business by offering charts, graphs, and widgets directly on your dashboard. This enables you to clearly understand your marketing and CRM data, making it easier to make informed decisions.
Get ready for a great deal! Check out FluentCRM's website for your Halloween discount.
5. WP Social Ninja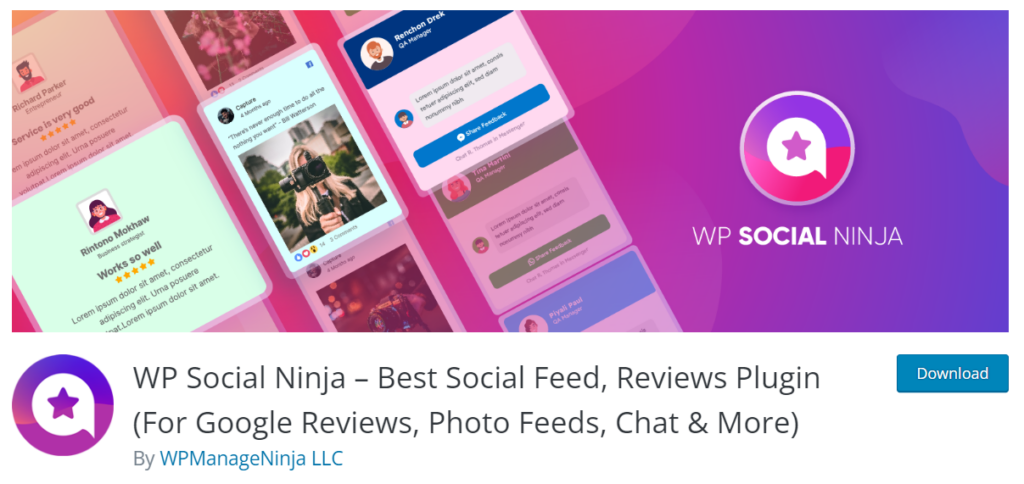 WP Social Ninja is an all-in-one social media marketing plugin for WordPress websites, designed for businesses, marketers, and individual users.
The plugin centralizes the control of multiple accounts across platforms like Facebook, Twitter, and Instagram through a unified dashboard.
Its robust feature set includes 4+ visually engaging social feeds, 10+ social reviews, and 15+ chat widgets, aimed at maximizing user engagement and generating online sales.
Additionally, the plugin seamlessly integrates with over 30 platforms and offers a range of customer attention-grabbing features such as testimonials and shoppable Instagram feeds, making it an effective tool for enhancing website engagement and visibility.
Key Features of WP Social Ninja
Here are some obvious reasons why you should get your Halloween discount and get your work streamlined with WP Social Ninja:
Compatibility with 30+ Widgets
Notification Pop-ups
Testimonials
WooCommerce review integration
Shoppable Instagram Feeds
Facebook Events and Album feed
Dynamic Styling option
Extensive Customization flexibility
SEO-Centric Design
Fully responsive, and more
WP Social Ninja fosters more visibility for your website and ultimately boosts the overall growth of your brand. You shouldn't miss out on their exclusive deal on Halloween. Get the discount here!
6. ThemeGrill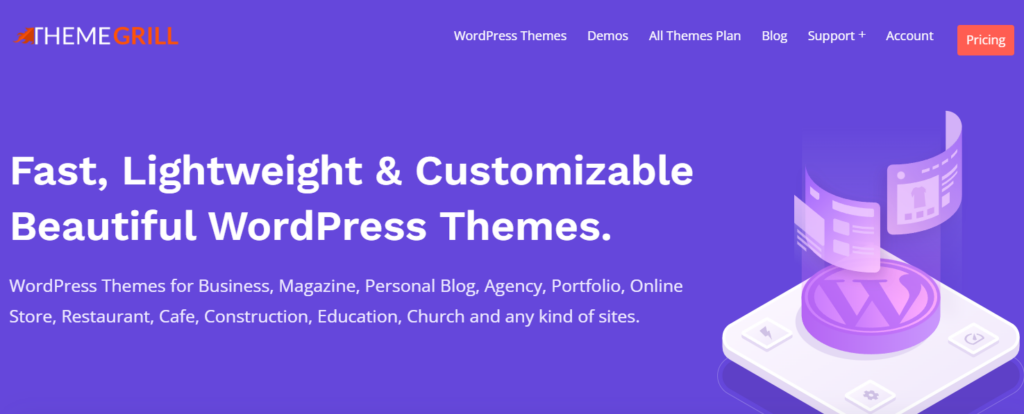 ThemeGrill is a versatile WordPress theme provider that offers a wide range of themes for various website types. This WordPress theme company delivers themes tailored for magazines, businesses, portfolios, online stores, restaurants, cafes, agencies, education, construction, and more.
Their reputation is built on their dependable customer support, making them a go-to choice for many WordPress users.
What sets ThemeGrill apart is its premium themes, which combine vibrant and eye-catching colors with a professional touch. These themes are particularly well-suited for startups and high-tech businesses, leaving a lasting impression on your website visitors.
You can expect to find cutting-edge web design innovations, including responsive layouts, customizable backgrounds, HTML5/CSS3 compatibility, and much more, ensuring your website not only looks great but also performs optimally.
Key points to consider Themegrill
Here are the main reasons why you should get your Halloween discount and start using Themegrill's products:
Neat & clean, flexible & highly customizable theme
Ready-to-Use Starter Templates available
One Click Easy Demo Import
WooCommerce, Gutenberg, and Elementor Ready themes
Excellent choice for any type of small business & online stores
Halloween savings are coming your way—check ThemeGrill's website for your exclusive discount.
7. Fluent Support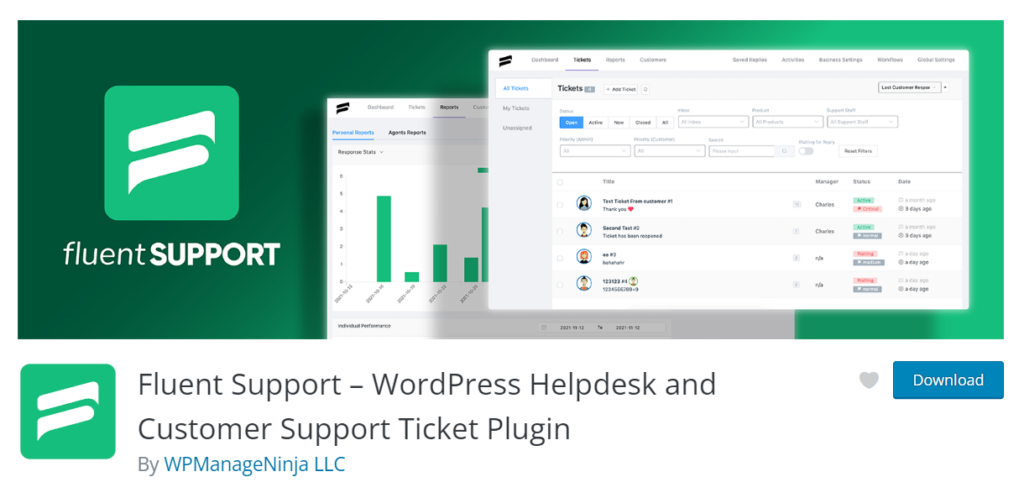 Fluent Support is a WordPress helpdesk and customer support ticketing plugin that addresses essential customer service needs while offering some unique features rarely found in other WordPress helpdesk plugins.
One of its standout features is the dedicated support portal, which allows users to create and track the status of their support queries. This portal simplifies the customer support experience.
On the business side, Fluent Support centralizes all customer support tickets into a secure, unified dashboard within WordPress, streamlining the process for your team to provide effective customer support.
Fluent Support has garnered over 6,000 active installations within a few years. This rapid growth can be attributed to its simple, intuitive interface and extensive feature set that businesses find highly appealing.
However, its exceptional customer support department truly sets Fluent Support apart. The dedicated team responds promptly and offers efficient assistance, making it even more beloved by users.
Key Features of Fluent Support
The reasons why you should get your Halloween discount and get started with Fluent Support:
Implement automated workflows, such as tagging customers from specific pages or domains.
It supports subdomains, expanding its functionality.
Collaborate on tickets by adding team members in CC or BCC within email.
Resume ticket responses right where you left off, preventing content loss.
Easily attach maximum-sized files from cloud storage platforms.
Maintain private notes about customers for consistent and informed communication, visible to agents only.
No limitations on the number of tickets, agents, or products.
Superb customer support is available 24/7
Don't blink or you might miss it! Grab your exclusive Halloween discount on Fluent Support's website.
8. Paymattic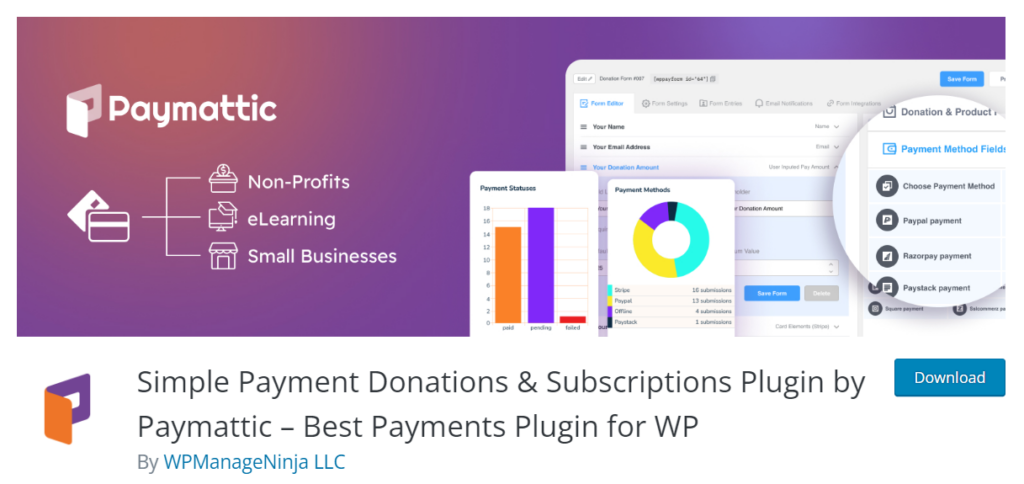 Paymattic is a WordPress plugin for fundraising through online donations. With its adaptable and user-friendly interface, generating donation forms becomes super easy with just a few simple clicks.
You'll find various payment gateways at your disposal, including Stripe (completely free), PayPal, Square, Razorpay, Billplz, Mollie, Payrexx, Paystack, and SSLCOMMERZ. Moreover, the plugin seamlessly lets you handle offline payments via traditional banking methods. This means you have the flexibility to accept donations in multiple currencies, all thanks to the versatile payment options it provides.
In addition to its comprehensive selection of payment gateways, Paymattic offers a range of built-in donation templates to cater to your needs.
Whether you're an experienced fundraiser or a novice, its drag-and-drop form-building feature empowers you to create fundraising forms of any kind effortlessly.
Key Features
Here are some reasons why you should get your Halloween discount and get started with Paymattic:
Make simple payment forms that let you do all things related to payment.
Paymattic accepts your donations online from all around the globe.
Allows you to receive subscription payments and recurring donations.
Provides you with 11 payment gateways that let you go worldwide.
14 integrations that automate your workflow with all the necessary tools.
Pre-built templates for you to just click and drag.
Advanced reporting with graphs to show timely data.
Easy to onboard user interface that matches with your WordPress website.
Don't miss out on Paymattic's amazing Halloween deal '23. Check out their offer here
9. Dokan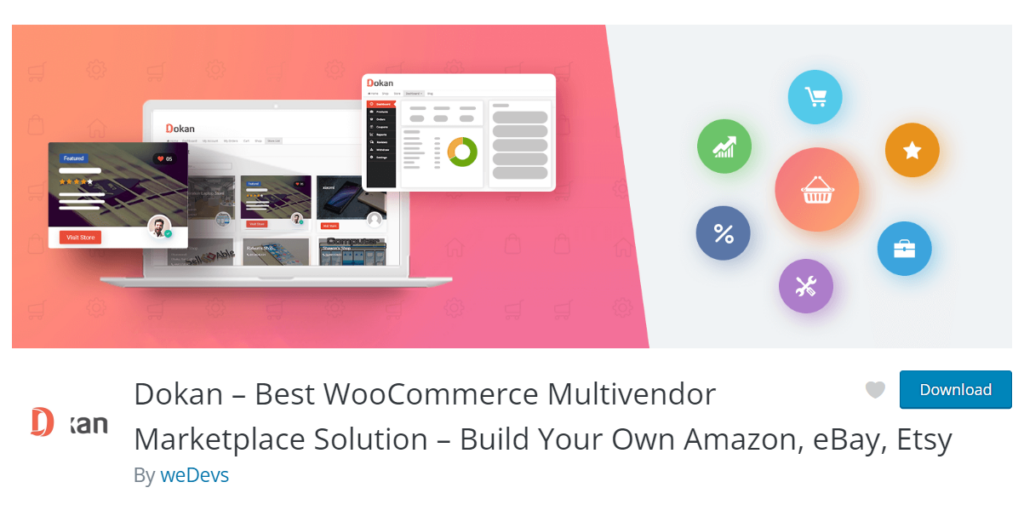 Dokan is an excellent WooCommerce marketplace plugin that streamlines the process of building a multi-vendor platform. With Dokan, you can create a marketplace like Amazon or eBay in less than 30 minutes.
Dokan supports various product types, including physical goods, downloadable goods, and bookable goods, making it versatile for a wide range of businesses.
What sets Dokan apart is its comprehensive front-end interface designed specifically for vendors, providing an excellent experience.
Here are some key features of Dokan:
Vendors can customize their store to make it more appealing and easy to customers,
Vendors have access to detailed dashboards where you can track everything from sales to generating reports.
Dokan allows you to implement a global commission scheme and set specific commission rates for different vendors.
As the administrator, you have control over every aspect of your marketplace.
Vendors have complete control over their store's shipping which allows them to set their shipping methods and rates.
Dokan seamlessly integrates with all WooCommerce themes.
By leveraging Dokan, you can quickly establish an online marketplace where you can manage your stores and customers can access a wide variety of products.
This plugin simplifies the complexities of multi-vendor commerce, and that makes it an excellent choice for anyone looking to create a platform similar to Amazon or eBay.
Halloween is approaching, and so is your chance for exclusive savings! Keep an eye on here.
10. Lifter LMS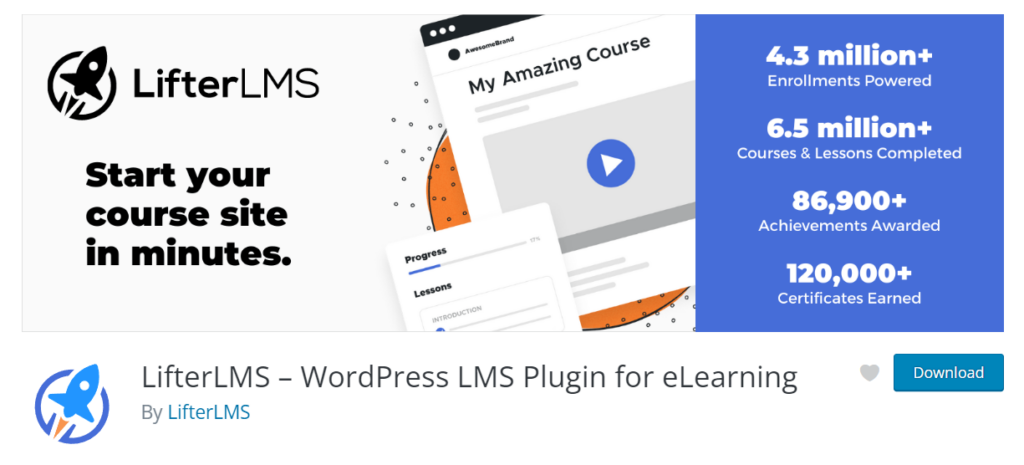 LifterLMS is a robust all-in-one WordPress Learning Management System (LMS) plugin that empowers you to create dynamic and engaging online training experiences with ease.
LifterLMS is a versatile and feature-rich LMS plugin that supports a wide range of online course needs.
Whether you're an educator, trainer, or business looking to deliver quality eLearning content, LifterLMS offers the tools to help you create, manage, and monetize your courses effectively.
Here's a closer look at some of its key features:
Intuitive drag-and-drop course builder.
Incorporate various media types, including video, audio, images, and more.
Create comprehensive learning experiences with multi-tier courses.
Course assessment with multimedia quizzes.
Flexibility to create both small courses and complete degree programs.
Keep learners engaged and encourage recurring revenue with content dripping.
Set course prerequisites to ensure a structured learning experience.
LifterLMS offers engagement-enhancing features such as automated emails, gamification with badges, and certificates upon course completion.
Encourage student participation by enabling them to leave reviews and testimonials once they finish a course.
LifterLMS extends its capabilities with a collection of add-ons that allow you to manage affiliates, integrate with eCommerce plugins, sell group memberships in WordPress, and more.
Monetize your courses by accepting one-time or recurring payments through credit cards or popular payment gateways.
Get ready for some Halloween magic on the lifterLMS website with an exclusive discount.
11. Ultimate Blocks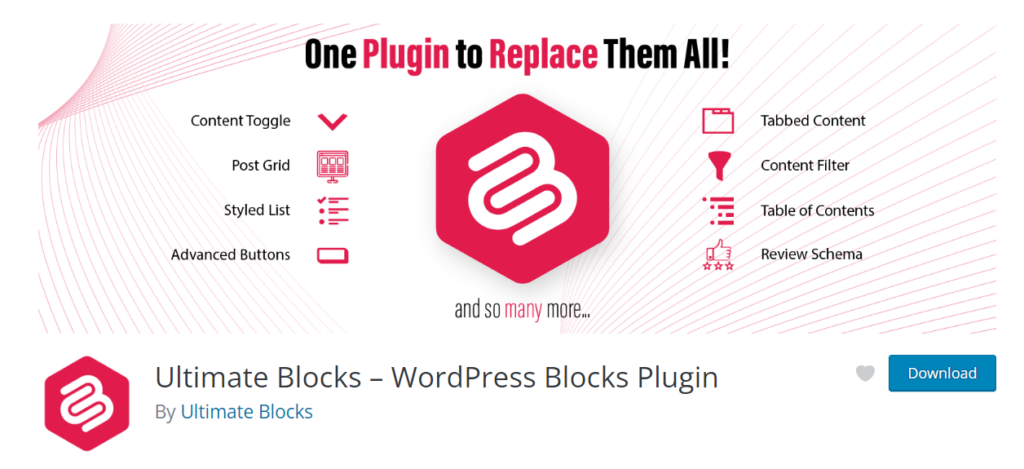 Ultimate Blocks is a Gutenberg block collection plugin that enriches the capabilities of the WordPress block editor by adding several additional blocks.
These blocks are designed to simplify content creation with 18+ blocks that provide more flexibility in designing your posts and pages.
Here are some of the blocks offered by the Ultimate Blocks plugin:
Easily search and filter your blocks for convenient selection.
Supports Schema Markup for enriched product reviews.
Helps implement the HowTo schema for instructional content.
Generates a table of contents for improved navigation.
Organize content in tabs for a cleaner presentation.
Create visually appealing boxes to highlight content.
Customize and style your lists.
Include social share buttons for easy content sharing.
Display progress bars to track completion.
Showcase posts in a grid format.
Implement star ratings for various purposes.
Create interactive image sliders.
Get your Halloween discount on the Ultimate Block's website.
12. Hasthemes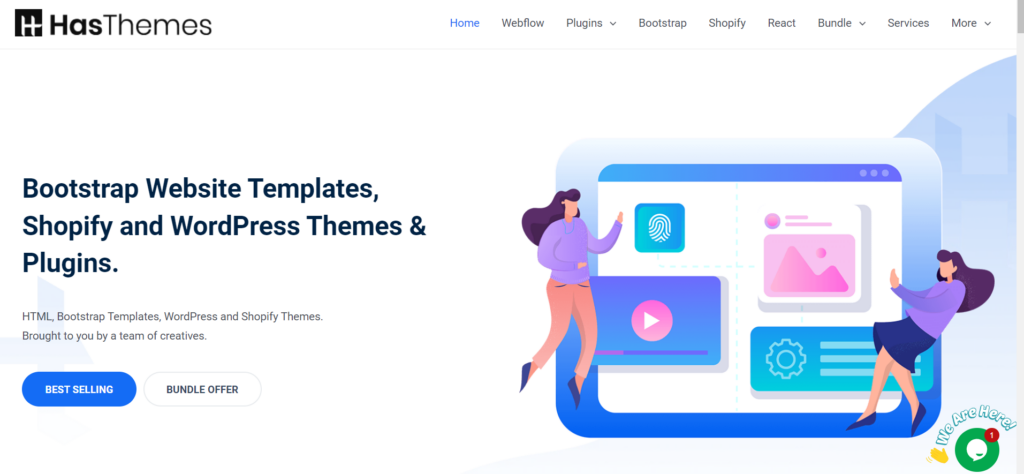 Hasthemes is a company that designs and sells premium WordPress themes, templates, and other web development products. They offer a wide variety of themes for different uses, including e-commerce, business websites, blogs, and more.
Here are some key points about Hasthemes:
Hasthemes is known for its collection of high-quality WordPress themes.
They provide themes that are responsive, customizable, and user-friendly.
They offer e-commerce themes specifically tailored for popular platforms like WooCommerce.
They also offer templates for other CMS platforms like HTML templates, Shopify themes, and more.
Hasthemes often provides customization services for their themes and offers quick customer support.
To keep your business up to date Hasthemes typically releases regular updates.
So, to make your Halloween sweeter with an exclusive discount, visit Hasthemes' website.
Wrapping Up
As Halloween approaches, it's the perfect time to level up your WordPress website with some fantastic deals on essential plugins and themes.
From form builders to table plugins, versatile themes, CRM solutions, and more, these offerings can take your website to the next level. Don't miss out on the exclusive Halloween discounts from these trusted providers.
Enhance your website's functionality, aesthetics, and user experience while saving big. Get into the spirit of the season by upgrading your WordPress essentials today!
---
Ashik Elahi
Ashik Elahi is a seasoned Digital Marketer with a passion for Content Marketing. He believes in the power of storytelling and crafting valuable content that resonates with readers.