Send Notifications From WordPress with Twilio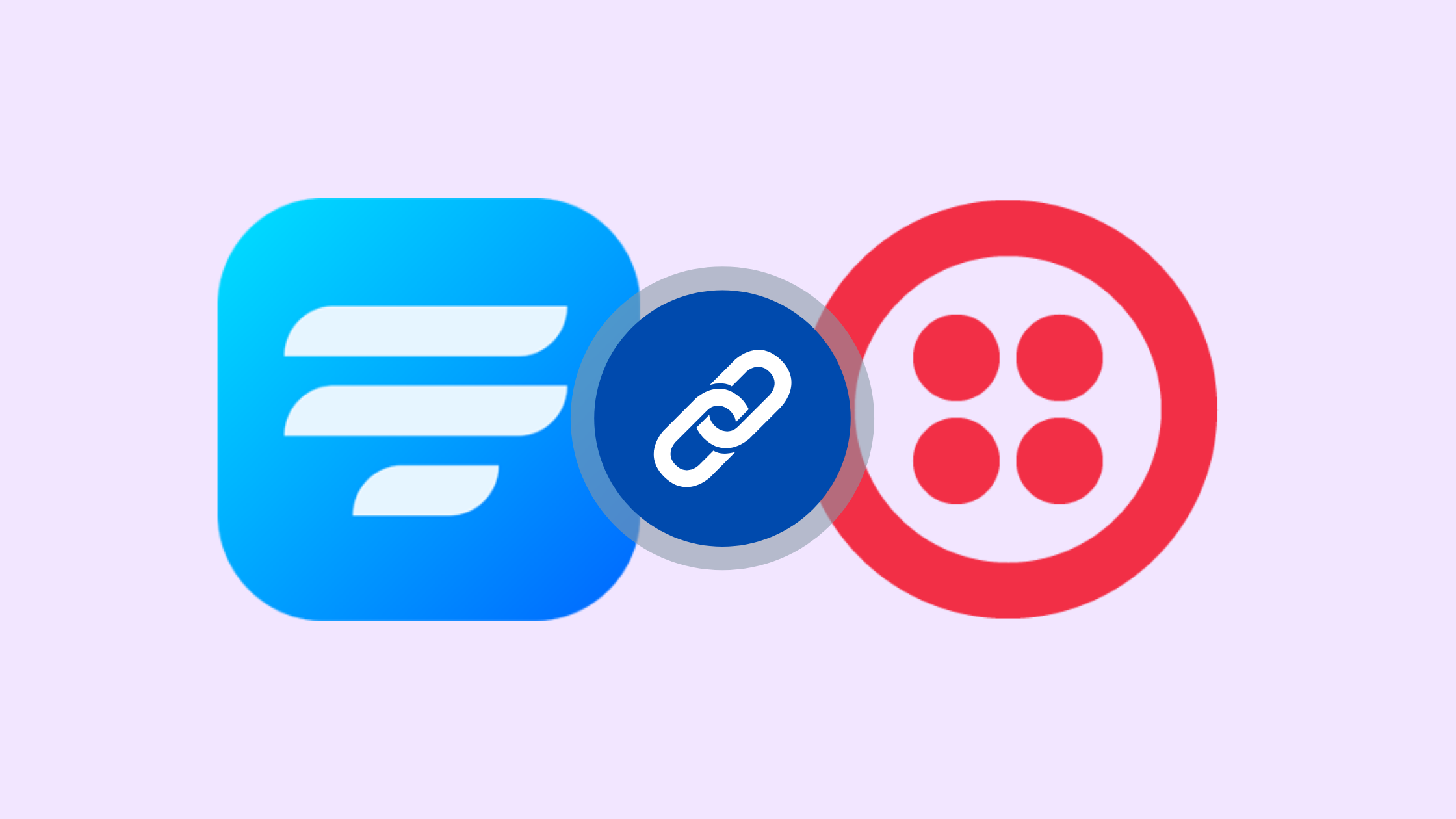 Marketing is a tale as old as time. But it's an ever-evolving field where old tactics can stand strong while giving new trends enough space to rise up spontaneously.
Hence, if you are to survive in the world of marketing, you need to be adaptive and knowledgeable. You need to make connections between even the most seemingly random things. Twilio integration is one great tool that connects two such seemingly different platforms. You can use it to effectively send SMS notifications to your users or subscribers.
Why do people use SMS notifications?
SMS notifications are basically used as a way of sending various messages like promotional messages to unique users through text messages. Users who have provided their contact number can get offers, updates, alerts, etc., on the go.
The open rates of SMS are significantly higher than that of emails. This is why many marketers presently opt for text messages for running their campaigns. Moreover, it is also a great medium to notify your users of the latest development. But you will need to have the best tools if you wish to interoperate between different networks. And here comes, Twilio integration.
Twilio is basically a cloud communication platform. It provides users with a solution to make phone calls, send texts, and even perform other communication functions through APIs. This helps you nurture relationships with your customers and make valuable sales.
The phone system and web-based applications are two completely different platforms with their own sets of protocols. Twilio connects the carriers and the internet, allowing people with a broader ecosystem. This opens up tremendous possibilities for cross-platform marketing or to keep their users updated.
Fluent Forms is a strong form builder that will let you create excellent lead generation forms that automatically add leads to a database. The WordPress plugin is equipped with drag and drop, conditional logic, 70+ prebuilt form templates, anti-spam features like honeypot, hCapctha, reCAPTCHA, Akismet, etc.
But that's not nearly all the features that the form builder allows. You can also restrict and schedule forms. Or deploy partial form entry to collect data even if users do not reach the submit button.
Fluent Forms Twilio integration
There are 35+ integrations that expand the usability of this WordPress plugin even more. Twilio integration is one innovative way in which you can incorporate your lead generation strategy and marketing campaign.
Step 1: Enable Twilio integration
Now that you have installed Fluent Forms head to the Integration modules. Scroll to the Twilio module.
Toggle on the button to Enable the module.
Step 2: Set up SMS notification
After enabling Twilio integration, go to the Global Settings. Next, from the left sidebar, go to SMS notification.
You'll be asked to set up the SMS provider information. Fill in details like Account SID, Auth Token, etc. You will get these data from your Twilio account. All you have to do is copy the details from your account and paste them on the Fluent Forms dashboard. Provide the sender number as well. Don't forget to click on Save Settings.
Step 3: Create a feed
Next, you'll need to create a new feed. Hover over your form and go the Settings. Then select the Marketing & CRM Integrations from the left sidebar. By clicking on Add New Integrations button, you'll get a dropdown of all the active integrations.
Select SMS Notification by Twilio. You will have to configure the settings. Name your Twilio feed, define the message and number. Moreover, you can also deploy conditional logic if you want. Lastly, check if you want to enable this feed before creating the SMS notification feed.
To conclude
The telephony network and the internet are two super-strong platforms. And if there is a way you can connect the two, you should definitely make the best use of it. Twilio integration goes beyond the limitations of specialized servers, software, facilities, equipment, and protocols and provides you with an optimum solution where you can have the most of both worlds.
Integrate Twilio with the most lightweight WordPress form builder, Fluent Forms, for a better marketing experience. And while you are at it, check out this list of the best essential plugins for a complete WordPress experience.