Top 13 Essential WordPress Plugins For You in 2023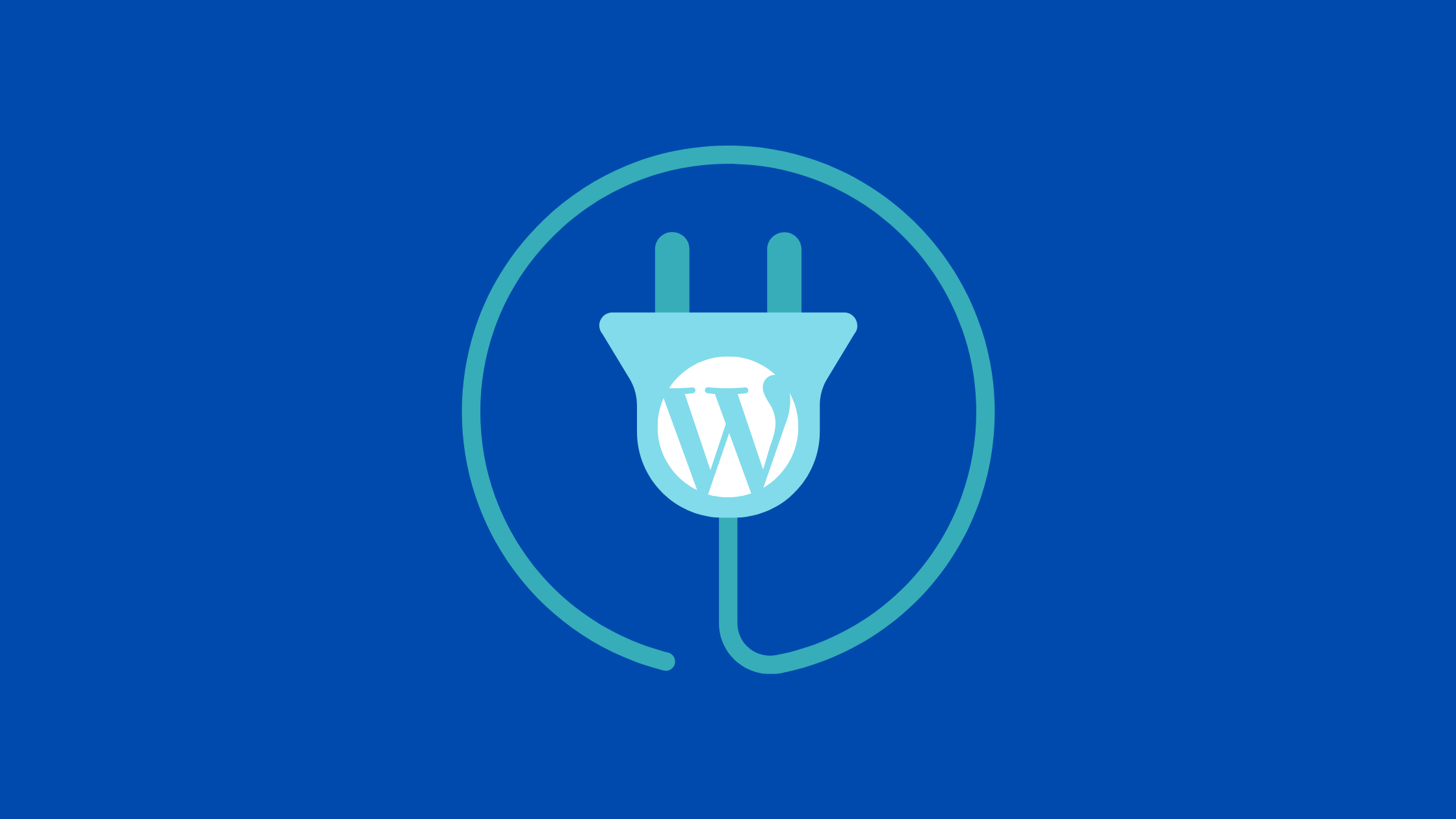 Now everyone needs a site of their own. 2023 is here, and WordPress plugins are all the hype. But before you start your website, you are going to need to know which essential plugins are worth your time.
Keeping all this in mind, we have put together a list of the 12 best WordPress plugins that are a must in 2023 if you are to create or maintain a WordPress website. So without further ado, we'll get to the list of essential WordPress plugins.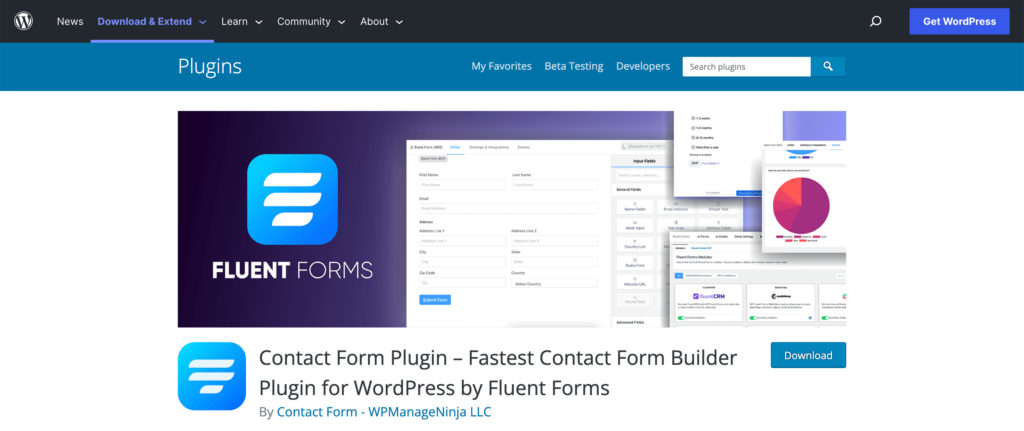 An inseparable part of almost any website is a web form. A newsletter, contact form, donation form, etc., are some of the most notable webforms that dominate the web. However creating them can be a bit of a hassle sometimes, especially if you are new to this. But you need those forms. So what to do?
Cue Fluent Forms. It is the fastest and the most lightweight WordPress form builder plugin. The interface is so clean and comfortable that regardless you are a pro or a newbie, you are guaranteed to have a field day!
Fluent Forms is fully equipped with 45+ input fields, 70+ prebuilt form templates with conversational forms, 45+ integrations, drag, and drop form editor, conditional logic, partial form entries, user registration, multi-step form creation, calculated fields, webhooks, visual data reporting, form scheduling & restrictions, and many many more features which make Fluent Forms one of the most essential WordPress plugins.
Best WordPress PDF plugins, and where you can find them.
But if we had to mention some more key features of this must-have WordPress form builder plugin, the list would include:
Multi-column form layout
Conditional confirmation message
100% responsive and mobile-friendly
Reusable templates
Spam protection
Placeholder customization
AJAX submission
Built-in data analysis
SMS marketing
Global styling
Import/export form data
PDF form submission
Zapier integration
Payment gateway
FluentCRM
When it comes to CRMs, there are way too many options that can make any user go crazy. Luckily, we are here to give you the best WordPress marketing solution. If you are looking to automate your email marketing and manage customers, it does not make any sense to pay someone else to host your CRM.
This is only one reason why FluentCRM is the best WordPress CRM plugin in the business. FluentCRM understands its users' needs, maybe even before the user does. The simplest and fastest WordPress CRM lets you build effortless email lists, manage customer relationships and email campaigns, build funnels so that you can generate higher profits and increase conversion.
But that's not all. FluentCRM lets you in on detailed metrics, allowing you to better understand your users and design better funnels. And it is equipped with double opt-in forms that not only keep you GDPR compliant but also add quality leads to your list. Also, did we mention that FluentCRM offers unlimited contacts and emails? Additional key features of this WordPress CRM plugin include:
Offline data storage
Centralized user data
Automatic contact import
WooCommerce integration
Contact segmentation through lists and tags
Exclude contacts from campaigns
Block editor
Dynamic content in emails
EDD integration
Scheduling emails
Store all your email copies
Dynamic smart codes
Email sequencing
Email automation
FluentSMTP
Having an email automation service is not enough. You need to make sure your emails reach their inbox and not get stuck in the spam. FluentSMTP can help you solve this problem. FluentSMTP does not only delivers your email but also does that in a super fast and secure way. This makes it one of the most essential WordPress plugins to have on your site.
This is your ultimate WP Mail plugin solution. FluentSMTP already connects to leading email service connections like Amazon SES, SendGrid, SendInBlue, MailGun, etc. Additionally, you can connect it to email service providers like Gmail, Zoho, Outlook, etc., via SMTP. You can also connect to the email service provider of your choice natively.
Moreover, FluentSMTP takes care of routing your emails, both transactional and marketing, so you don't have to. It is a new plugin, but it's growing rapidly due to its speed, reliability, and scalability. Some notable features of the fastest and the most advanced WordPress Mail SMTP, FluentSMTP, are:
Real-time email delivery
Automatic email routing
Email logs
Resend emails
Detailed reporting
Superfast UI
Native API connections
Data security
WP Social Ninja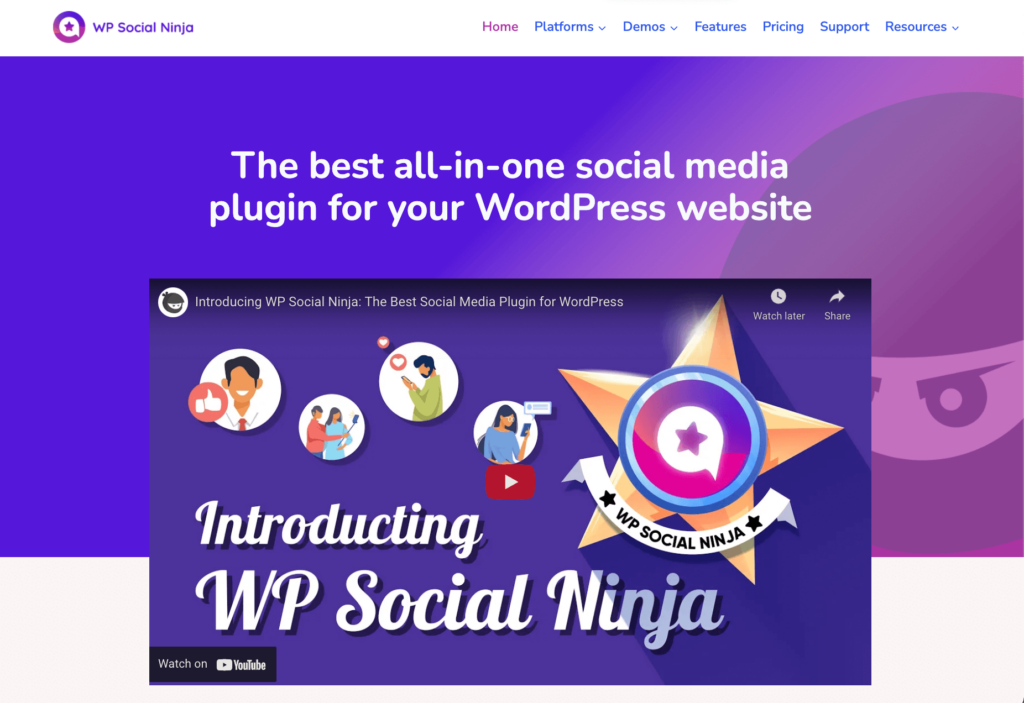 Social media is the next big thing. It is already here, it is super engrossing and it will only get bigger from here. And why not? The possibilities for brand promotion, sales, awareness, etc. are limitless. However, blending it with your business model and figuring out the perfect recipe that works for you can be a little bit tricky.
And that's where WP Social Ninja comes in. It will single-handedly do the work of three WordPress social media plugins – collect and display user reviews straight ffrom your social media to your website, exhibit real-time social media easily using shortcodes, and also ensure instant communication with the help of social chat widgets.
And that's hardly the tip of the iceberg. WP Social Ninja made it's debut in September 2021 and it's already a big hit amond WordPress users. Despite being fresh into the market, all the features and functionalities included in the package give even veteran social media plugins a run for their money. And it's only just beginning.
3+ Social feeds template
9+ Social review platforms
14+ Social chat platforms
18+ Prebuilt templates
In-depth filters
Chat widget settings
Detailed customizations
Post and feed settings
Searh engine accessible
Auto-update with new posts
Ninja Tables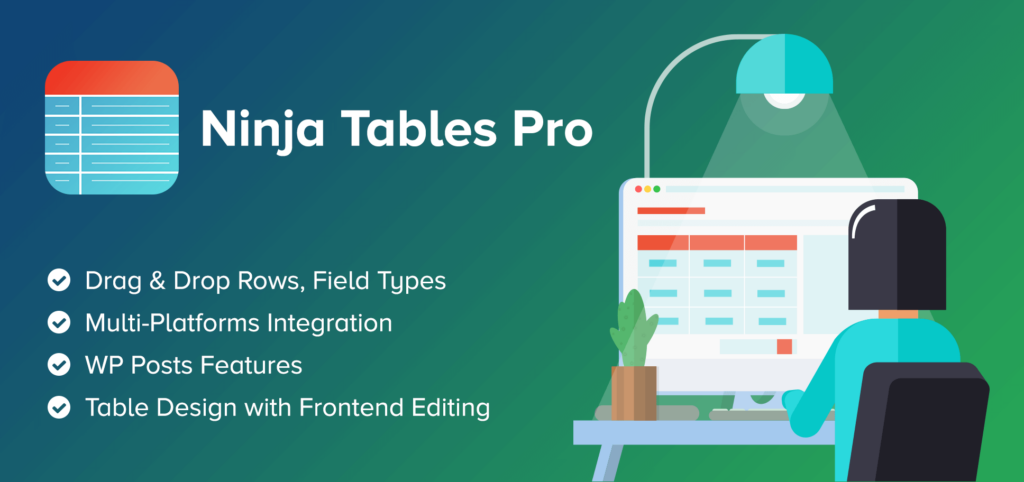 Data tables are an absolute must for a lot of sites like WooCommerce stores, online marketplaces, stock markets, sports sites, etc. Ninja Tables, a WordPress table plugin, provides easy table creation and customization for all of these sites, without any coding.
Moreover, data tables frequently take ages to load. But that is one less thing you have to worry about with Ninja Tables. The fast and dynamic tables don't slow down your site either. This is a crucial feature among all essential WordPress plugins. The SEO-friendly table maker comes with the most advanced frontend table styles, unlimited table colors, and customization.
Besides, you can create and manage tables easily from the admin panel by choosing from 100+ table styles. You can also add pagination and sort and filter the tables as you wish. Some key features of Ninja Tables, the best WordPress table plugin, are listed below:
CSS libraries
Hover rows
Table inverse
RTL support
Stackable table
Bootstrap table styles
Live connect with Google Sheets
WP Posts/custom post type integration
Conditional column formatting
FrontEnd table export
Custom SQL table and SQL query
Fluent Support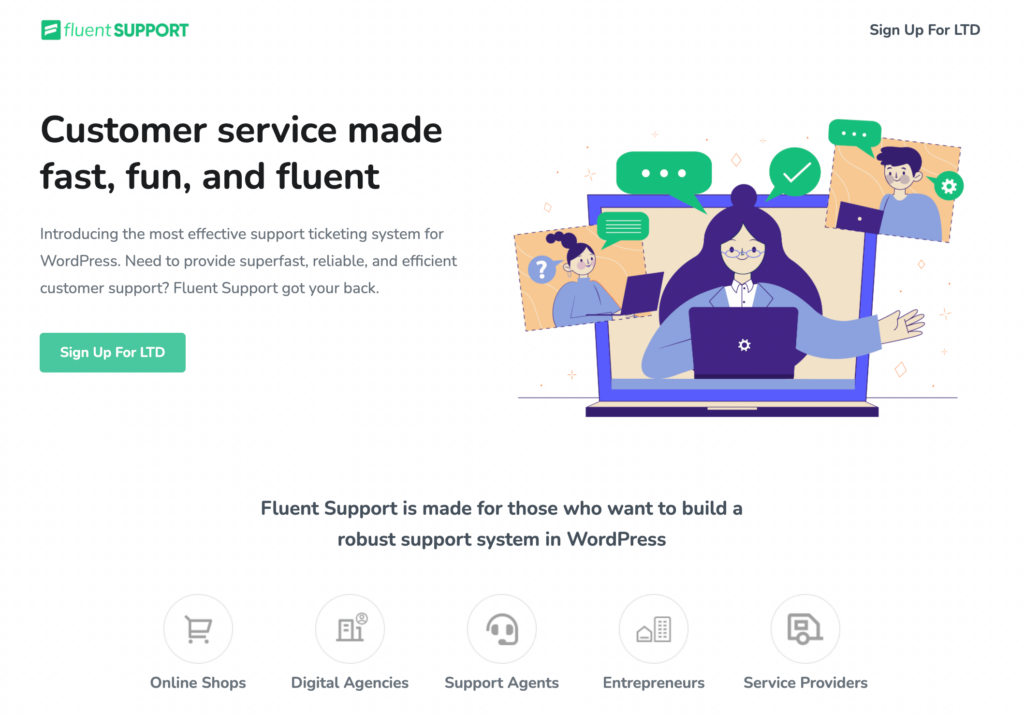 If you are having trouble managing support tickets for your business, then this helpdesk tool is perfect for you. Once you use Fluent Support, you will forget all your ticket management troubles in a jiffy.
Fluent Support really does provide what it cames. With this, you get the three F's that make customer service efficient – fast responses, fun workflows, and fluent integrations.
But is Fluent Support the right tool for you? Well you run online shops, digital agencies, or provide any sort of service, then yes, you can be benefitted greatly from it. But don't simply take our word. Check out these super cool Fluent Support features and see it for yourself
Unlimited support agents
Unlimited tickets
Reply via Slack and Telegram
Create a ticket with an email
Guest ticket without login
Bulk ticket reply
On-the-go response
Priority management
See activity logs
Performance report
Internal notes
Elementor
Even if your WordPress website is a day old, you should already hear about website builder Elementor. Here, you won't face any restrictions in terms of design, so you have creative freedom over your site. Moreover, Elementor also delivers sophisticated page design and complex capabilities.
Elementor comes with an intuitive drag and drop editor that makes website creation an effortless process. The interface is straightforward and fun to work with. And the unique features include amazing overlays, hover effects, animations, box shadows, etc.
Furthermore, with Elementor, you don't have to work on the backend and keep wondering or hitting the preview button to find out what the frontend looks like. Now you can make live designs and instantly see on the page the changes you have made. Some highlights of Elementor include:
300+ blocks
100+ full page WordPress templates
40+ free widgets
Responsive live editing
Motion effects
Custom CSS
WooCommerce builder
Global widgets
BookingPress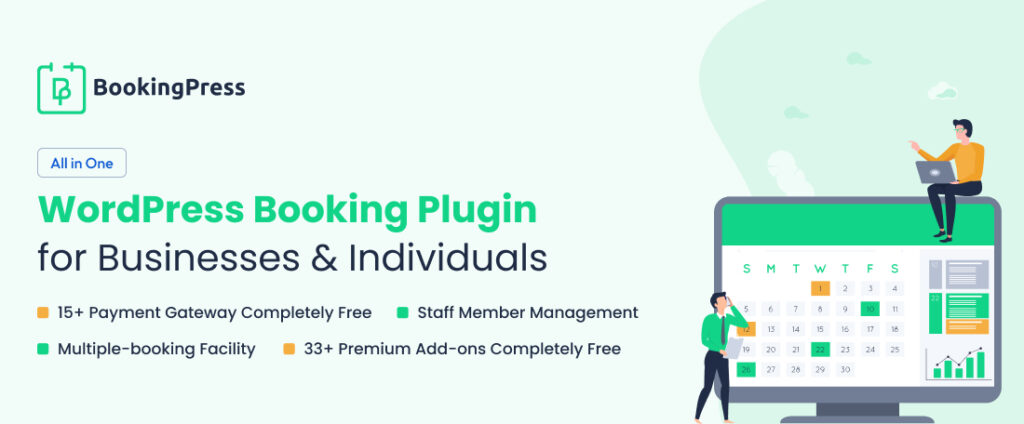 BookingPress is an essential WordPress plugin for appointment booking that comes highly recommended! It's so powerful yet user-friendly that even non-coders can manage it with ease. This means that any service-based business can take advantage of its awesomeness and simplify its appointment booking process on its website.
The best part? BookingPress automates the booking process for you, making it a perfect appointment booking plugin for a wide variety of businesses, such as doctors, salons, spas, tutors, consultants, wedding planners, gym and yoga studios, dealers, and restaurants. Its flexible online booking capabilities allow you to accept bookings online without any fuss easily.
There is also a free version of BookingPress available on the WordPress.org platform. But, it is recommended to use the premium version of BookingPress in order to fully unlock its capabilities and enjoy its full range of features.
Some notable premium features of the BookingPress Plugin are:
33+ Premium add-ons for free to use
Integration with 15+ online payment gateways
Award-winning responsive design
Fully customizable design
Advanced reports and analysis
WhatsApp, E-mail & SMS notifications
Invoicing feature with PDF support
Calendar integrations (Google & Outlook)
Advanced staff dashboard
Custom booking fields with conditional hide/show options
Customizable booking forms and customer panel
Cart facility for multi-booking
24/7 customer support
Ultimate Addons for Gutenberg (UAG)
The Gutenberg block editor has brought in a whole new and modular approach to creating websites. Using the block editor, you can add a block for just about any element on your page. From headings and texts to images and videos, you are just a block away from creating some stunning web pages. You'd agree that it's a significant jump from the old classic WordPress editor.
But, what if you could add some advanced and powerful blocks to the existing list? Blocks such as star ratings, Lottie animations, review schema, WP Search, and much more. And the best bit is that you can have these 30 awesome blocks for free when you install the Ultimate Addons for Gutenberg.
Ultimate Addons for Gutenberg (UAG) has been built by Brainstorm Force, the team that's behind the very popular Astra theme. UAG offers you several creative blocks using which you can build and design pages and posts without a single line of code.
In addition to the Gutenberg blocks, you also get your hands on some professionally designed website templates that's built using Gutenberg and the Astra theme. Simply import a template of your choice, tweak it to suit your needs and launch your website in minutes!
Some of the features include:
Easy to install and use
100% responsive and mobile-friendly
30 powerful Gutenberg blocks
Easily customizable without writing a single line of code
20+ professionally designed website templates
Full-width support for Gutenberg blocks
Antispam Bee
When you go live with your website, one thing you need to be prepared for is comment spams, lots and lots of comment spam. Whether it's a person trying to market their brand, or a bot messaging you with absurd content, comment spams are an indispensable part of the digital experience.
There are WordPress solutions for this. One such solution is Antispam Bee. It is an entirely free plugin that you can use on as many sites as you want. It blocks trackbacks and spam comments without the use of captchas which makes it one of the most essential WordPress plugins.
Moreover, your personal data is also safe with Antispam Bee as it is absolutely GDPR compliant. You can also block or approve comments geographically. Antispam Bee further validates Gravatars of commenters. Elaborate feature list consists of:
Language-specific comment approval/rejection
Country-specific comment approval/rejection
IP address validation
Comment time consideration
BBCodes are spams
Search local spam database
Auto delete existing spams after a certain time
Limit comments/pings
Optional exclusion
Wordfence Security – Firewall & Malware Scan
Firewall and security measures are a must if you are running a WordPress site. To safeguard your site against cyberthreats, download and install Wordfence Security – Firewall & Malware Scan.
This WordPress security plugin is armed with the newest firewall rules, malware signatures, and even ill-natured IP addresses. It is essentially divided into some segments like – WordPress firewall, WordPress security scanner, Login security, Wordfence central, and Security tools.
All these segments work comprehensively to ensure your site's cybersecurity ranging from real-time firewall rules to live traffics to two-factor authentication (2FA). Some of the key features of the WordPress security plugin include:
Malicious traffic block
Real-time IP blocklist
Endpoint site protection
Does not break encryption
Bypass-free
No data leakage
Brute force protection
Core files, themes, plugin check for defective URLs, backdoors, redirects, SEO spams
File repair
Assess security status
Monitors hack attempts, monitor visits, etc.
ExactMetrics
A vital aspect of running a website includes monitoring the traffic. Tracking events, eCommerce reports, custom dimensions, form conversion, and affiliate links, etc., are of paramount importance as a lot depends on it.
The ExactMetrics Google Analytics for WordPress (previously known as Google Analytics Dashboard WordPress) can help you in this regard. This WordPress plugin lets you keep up with the spikes, surges, and consistency in traffic and provides you with actionable insights, so you get detailed reports and make informed decisions.
Having the best team management tools ultimately leads to better teams and higher outcomes.
ExactMetrics operates in real-time and does not require you to log into the Google Analytics website. It is also GDPR compliant and also respects other privacy regulations like the CCPA. This is a crucial feature since you'll essentially be dealing with people's data.
Some key features include:
Real-time stats
Affiliate link tracking, ad tracking, file download tracking, author tracking, referral tracking
Scroll depth tracking, popular post tracking, page-level tracking, custom events tracking
Performance add-on, Google Optimize add-on
Overview report, publisher report, search console report
Customizable Google Analytics dashboard widget
Email summaries, PDF exports
WooCommerce
If you are thinking of eCommerce, you cannot do that without WooCommerce. It is by far the most popular WordPress eCommerce plugin. WooCommerce is free, flexible, and it is continually being contributed to by a global community.
And if you have doubts about the ownership of your data, you can rest assured. Since it is an open-source WordPress plugin, all the data and content of your site remain with you. It doesn't matter whether your business is 100% online or a physical shop with a geographical location; WooCommerce is one of such essential WordPress plugins that everyone can be benefitted from.
Make impressive storefronts with awesome themes that play well with your business. WooCommerce blends your site's contents perfectly with commerce, so you don't have to worry about your reach. Some key features of WordPress eCommerce plugin WooCommerce are:
Modular product blocks
Bookings, memberships, subscriptions extensions
Setup wizard
100+ payments gateways
WooCommerce shipping
Google Ads integration
WooCommerce tax
Facebook integration
WooCommerce admin
In-dashboard marketing hub
Mobile app
Hooks and filters
Rest API
Meetups
WooCommerce GitHub Repository
Ahrefs SEO
Now that all is said and done, you need to manage content properly if you are to rank on search engines. And that calls for search engine optimization. Ahrefs SEO is a great lightweight WordPress plugin that will expertly guide you through all things SEO.
This plugin audits content, which helps you get a more significant share of organic traffic. You will be able to publish detailed content regularly that works well with both your target audience and the search engine.
Ahrefs is a big name among other SEO tools, and now a plugin has been molded out of it so WordPress users can reap its fruits. If you are already using an SEO plugin, don't worry. Ahrefs compliments other SEO plugins eloquently. It is one of the most essential WordPress plugins and in summarizing the critical features of Ahrefs, we have:
Backlink index
Auto-update in every 15-30 minutes
Google Analytics Integration
Traffic and conversion data analysis
Google search console integration
Content audit
Essential WordPress plugins in a nutshell
Now that you have read about the top ten WordPress plugins you need for 2023, get right to it. The links to all the plugins' free versions are provided, so you can go to the link and try some of the best free WordPress plugins out there.
While you are at it, learning a thing or two about user engagement strategies will also do well for your business.
All the tools listed above are fantastic in their own right. Check them out and if you have any questions about these essential WordPress plugins, feel free to ask us through our social media channels.
Fluent Forms is the most beginner-friendly form builder. Download now and start crafting beautiful forms FREE!!!