20 Tricks to Ace your Online User Engagement Strategy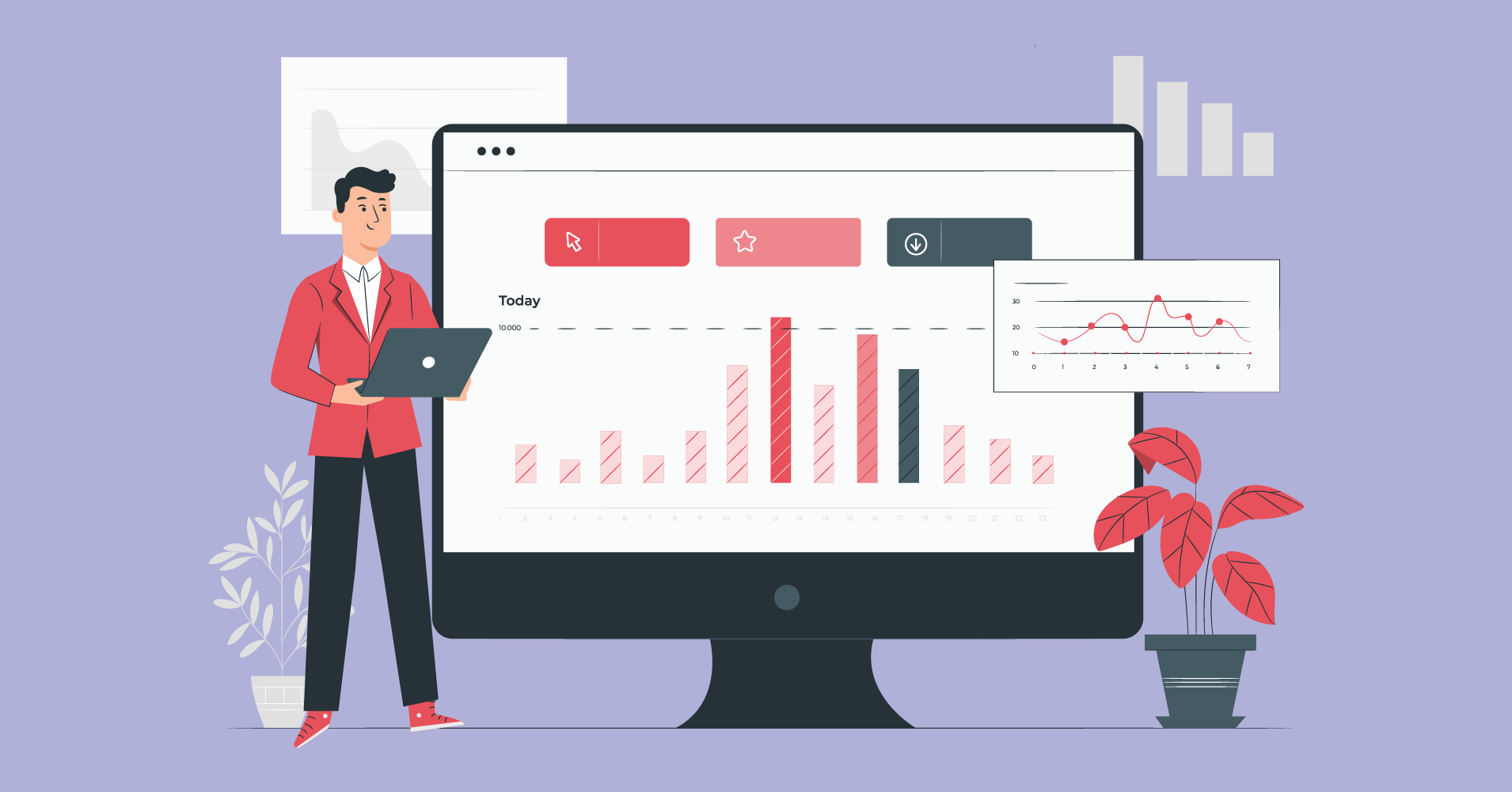 User engagement – a very handy parameter that a marketer should keep their eyes on while implementing marketing strategies and plans. User engagement has created quite a buzz over the last few years. And rightly so! Recently, it has been observed that the lion's share of the profit a company generates is owing to an efficient user engagement strategy.
While it may seem like a straightforward agenda, devising a sound user engagement plan demands intricate ideas. This is because you do not have a firm North Star that can guide you. You will have to rely heavily on analytics that will tell you what's trending and who likes what. What's more, trends are ever-changing matrics. This makes predicting customer expectations difficult.
However, we have done some research and put together a list of things that can help you set your user engagement strategy. But first, let's clear the basics.
What is user engagement?
User engagement is the continuous interactions users have with a company. It is a sum total of the experiences that a user has with a business. User engagement or customer engagement is a primary key to gain customer loyalty. Currently, more and more companies are adopting the customer-centric model as it has been proved to stimulate growth.
All the user-centric companies aim at providing a sterling user experience beyond the simple transactional interaction that will add to their brand value. And user engagement is a significant part of this user experience. Whatever product or service you may provide, you can rest assured that there are tons of other companies that can deliver the same. It is the user experience you nourish that can separate you from the lot.
Why user engagement is necessary
Over the past few years, marketing has significantly changed its axis. It is no longer limited to ads and campaigns. Customers have a great active role to play here. Agencies are forced to come up with user engagement plans based on the interests and likings of their customer base. It is not enough to only provide the right product or service. A company needs to earn its users' loyalty, as well.
Customer engagement does not end with a purchase. When a brand establishes trust with its loyal users, it can benefit from this trust. Loyal customers play a significant role in word-of-mouth publicity. Moreover, if they trust you, they will buy from you more, and encourage their friends and families to do the same. You can also showcase their testimonial to increase your brand value. A loyal customer is an asset to a company.
When a customer is committed to your brand, oftentimes they won't even mind paying a little more. This is because it is the overall experience they are paying for. This can help you generate more ROI. But to do this, you will have to know the customer deeply and predict their expectations.
How you can engage users
User engagement is a tricky little thing. A lot of businesses do not spend enough thought on this. This limits them from a big chunk of potential customers, and consequently, revenue too! Furthermore, it is a simple thing. Which makes it a little complicated to execute. However, we have done your homework for you and put together a list of tricks that will help you increase the user engagement for your company and get better ROI. Then what are we waiting for? Let's get started!
Make an excellent first impression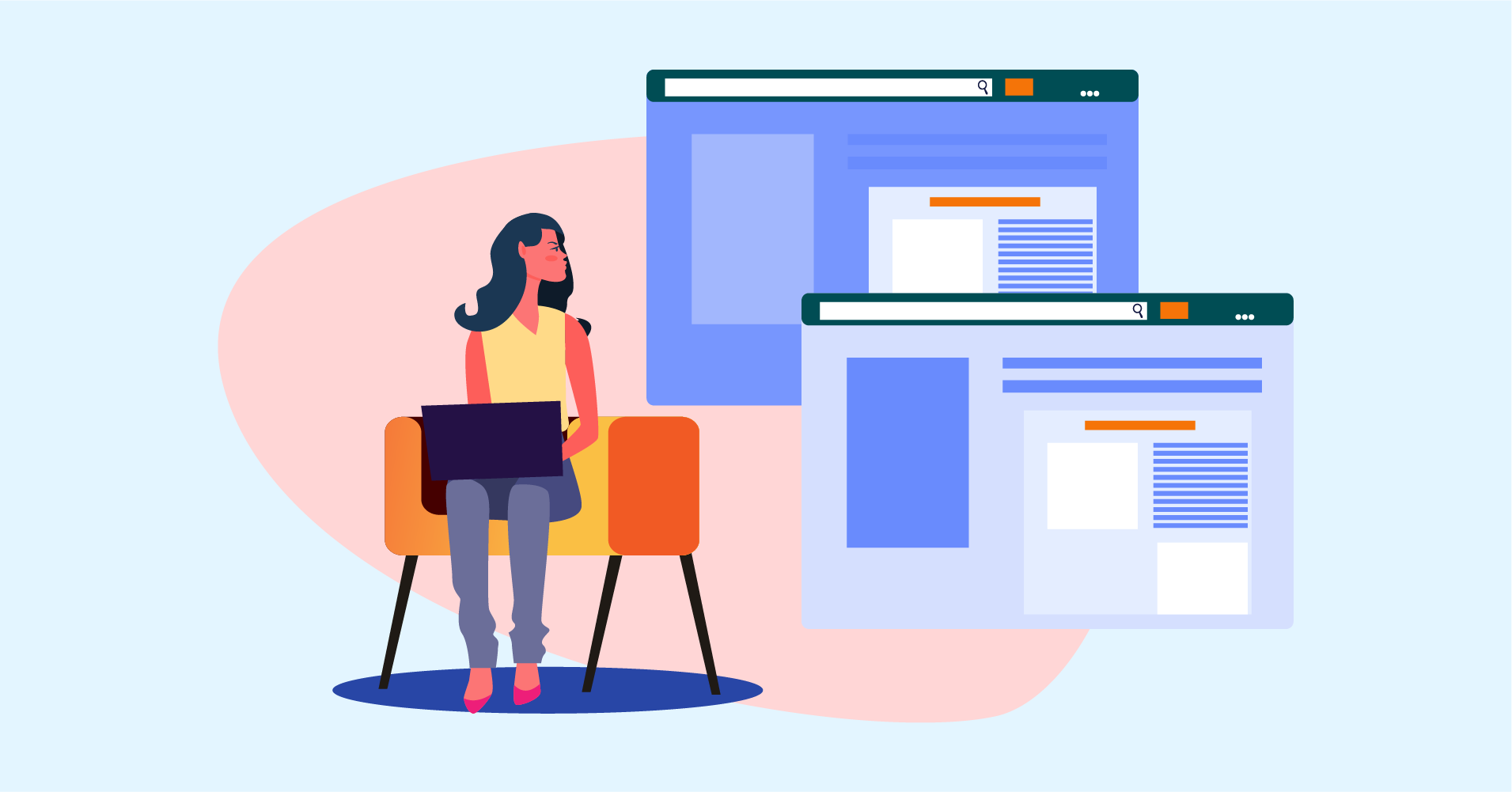 You're only going to get one chance to make a first impression. So why not make it count? This makes site designing quintessential. Visitors will not spare time looking for what you are about. And most of them aren't even there to buy. In fact, a study says 92 percent of consumers visiting a retailer's website for the first time are not there to buy. That's a big percentage to overlook. For a successful business endeavor, you will have to hold, and often ignite, the interests of these people. The blogs on your website should do that for you. Your website should clearly exhibit what you have to offer. It should stand out from the crowd and attract attention.
Do some research about your target audience and find out what makes them tick. Design your entire website accordingly. If your site is clear about who you are and what you are – your visitors can get a precise idea about you.
However, some of your users may have questions despite the concise representation. If you are there for them, you will be creating a better brand value. With real-time support, you can engage visitors and hold their attention through proactive conversations. This gives you full control of the narrative you create for your users. If the visitors feel good after this interaction, they'll often convert.
Personalize communications
No user engagement plan is complete without personalized communications. It may sound cliché, but we'll still say it. Communication is the key! And marketers are going beyond their limits to make the customers feel at home with the brand. This personalization can appear in different forms. You can send users automated emails wishing them a happy birthday. You can also offer special gifts for their special day. Many brands that operate in various areas often include the native languages of those areas to reach the people. 
Personalization is one of the vastly used user engagement ideas, which in other words translates to, a vastly misused user engagement idea. So you will have to pay extra attention to how you are personalizing the user experience. You are using the users' first names while messaging them, and showing them suggestions based on their previous experiences. This is all good as long as the user doesn't feel invalidated.
Make user engagement a priority
One of the most effective user engagement ideas is to make user engagement a priority. It's a no-brainer. If you spend time and resources on building an excellent user experience, you are bound to reap the benefits manifold. One of the keys to ensuring a good user experience is by treating all your customers with sincerity, regardless of how much they are worth to your business. 
Remember, your customers govern your revenue. So you can smartly increase your conversion rate by extending loyalty and satisfaction to the customers. When you show genuine respect towards the customer and not their money, they reward you with their trust. Users endorse a brand they feel truly content about. This universal human trait can help you increase revenue.
Create amazing content
A surprising user engagement plan that enhances user engagement in SEO is useful content. This is unexpected because content doesn't interact with users directly. Instead, contents often answer the common questions users have. Moreover, content can even guide users deeper into their work. 
Say you run a small company that sells threads. Pretty little things that are used to make the fabric and stitch clothes. But why confine there? There is plenty of DIY stuff that can be done using threads. We'll bet you can find at least 50 new ways in which you can use threads. That's 50 fresh content ideas for you. You can choose to blog about it, and also record tutorials. Use your content to educate potential customers on how they can get creative, and increase sales. Original contents help in adding customers to your conversion funnel through user engagement.
Have an active social media presence
We cannot talk about online user engagement strategy and not bring social media into this. A splendid way of gaining traction for your brand is by obtaining an interactive audience over various social media channels. Users have forums and communities in these channels. They often ask questions they need answers to and discuss related matters. Besides, being present where your users are gathering makes you one of them. This enables you to answer their queries and be a part of their community. You can know what the common issues faced by your users are, and what features can benefit them.
Behavior-based messaging makes customers feel validated, and in turn, increases your brand value. Moreover, you can gain viral traction for your content here. However, social media is treacherous water to tread unto. If you are not very conscious, tables can turn quickly. A misjudged joke or a prescheduled post appearing right after a tragedy can turn the whole thing upside down.
Actually give a sh*t
Yes, you are in continuous contact with your customers, and yes, when you talk, you have your smiley face on. But you don't actually hear what they are saying. Where does that get you? Nowhere! A surefire user engagement strategy is to have an active support team who listen to the complaints and actually respond. Your social media team can also help you there. They can pick up the issues from all the negative feedback and form patterns on customer behavior. This helps a company pinpoint the problems and locate where to work. Hearing people out provides them with a sense of respect. And, when your users feel respected, they reward you with loyalty.
The very fact that a user chose your brand over the many out there is because your brand meets their needs. You should observe your acquired audience and learn from them – when they need you, what problems need fixing, etc. Engage your users and capitalize on these factors and gain a greater audience in your conversion funnel.
Provide a complete experience
When you usher in your customers, make sure you are ready for all of their questions. Your users shouldn't have to run from door to door for answers. This tires them out, and you lose a customer. Have a designated FAQ section on your landing page. This makes them feel secure. Moreover, if your website contains straightforward blogs and useful tutorials, site visitors feel confident about you. This often converts mere visitors to paid customers.
But what if a customer asks you a question that you don't know the answer to? This is a common scenario. None of us knows everything. It is absolutely natural that this case will arise. But this is nothing to worry about. Sincere messages, live chats, and your previous correspondence often can calm users down and give you time to figure the problem out. This is a prevalent online user engagement strategy that helps convert like crazy.
Promote your product/service subtly
Any study on the conversion funnel will tell you that the primary task is to spread awareness among the masses. You will have to grab the attention of your potential customers and make your brand known. It is difficult for customers to sift through thousands of brands offering the same thing and choose one. Unless the brand stands out!
Now a company can shout how good they are, or stay quiet and serve. Both tactics have their pros and cons. However, if you keep bragging about how good you are frequently, users often find this dominating, and they bounce. On the other hand, a slightly firm approach is to educate people and subtly hint that you can help too. A lot of companies do not directly blog about their products or services. Instead, they opt to preach about the functionalities their products, or services offer. This is an excellent user engagement plan. If you educate someone on a topic, they are more likely to buy from you.
Make your product more humane
When you go through compelling user engagement examples, you'll notice most of them are humane. Nobody likes a mechanic product or service. Take banking, for instance. Pretty dull, isn't it? Now imagine a bank that offers the same services but has a more lively outlook. All of their posters and banners contain joyous people. Every time you have to go there physically, you're greeted with a warm smile and kind words. Would you mind even if you have to wait a while? Most of us won't.
You can effectively increase your conversion rates by engaging users and making them heard. Users are more likely to cooperate with a brand that is more present.
Invest in analytics
You could be deploying all the perfect user engagement plans, but if you have no way to keep track of the actual user engagement, you'll be left blind. By investing in better analytics, you can always be informed of engagement by users. You'll be able to keep an eye on participation through product or service purchases, usage, and even website visits. 
There's plenty of analytics tools available in the market to help you through. With these tools, you can use all kinds of metrics and run reports. These reports will allow you a better peek into customer behavior – what features work with which group of people, which product is loved by the masses, which service needs modification. You can further analyze how far a user goes before bouncing and fix that issue. Bring adaptations using these fresh insights, and improve your conversion rates.
Know your customers
Before you plan out your user engagement strategy, spend some time to know who your customers are. Study your product or service and know who it is designed for. A clear idea of the users beforehand helps to reach out more comfortably. You can conduct studies and run analytics for this. It is easy to earn trust when users visit a website that knows what it is about.
A brand that spends extra time and effort behind knowing its customer base is often rewarded with loyalty from its audience. Nobody likes to repeat themselves. So when a brand capitalizes on the information they already have and provides a better user experience, they grow their conversion funnel. 
Produce data that talks
To better flourish the business, one must explore an online user engagement strategy. And while we are talking about online user engagement, content is the king. With fresh and exciting content, you can educate customers and generate leads. With search engines continuously upgrading their algorithms to look for relevant content, quality is of more importance now.
Interactive content not only enhance user engagement in SEO but also produce more inbound links and generates more sales. When users are excited about something, they tend to take it up a notch. They will either share your content or make a purchase. You can take any regular content and make it an interactive one. Interactive contents are the ones that talk, in a way, to the audience. Following is a list of ideas you can incorporate to give your user a chance to think and respond.
Assessments
Case studies
Contest
Interactive infographic
Interactive white papers
Polls & surveys
Promotions
Quizzes
Allow free trial prospects
The core motive of a successful user engagement strategy is to get visitors to convert. This forces you to focus on each of your website visitors. Even if they haven't made a purchase yet. Research what made them come to your website and how long they stayed there. Most visitors need a little oomph to make a purchase. You can provide this via personalized communication. Visitors will feel more secure if they feel like they know you.
A lot of the companies offer free trials, but they have limited functionalities and zero support. This doesn't work with the audience very well. On the other hand, brands like WPManageNinja provides premium support to all their users, even to the ones they didn't charge. The sincerity gives users a sense of security, and they upgrade their licenses. So when you offer free trials, you should offer with a kind gesture, not as a handout.
Have a generous budget
When you sit to devise your online user engagement strategy, content marketing is sure to be on your list. So far, you are on the right track. However, things get tricky from here. You may hire a designer, and maybe an animator too. But most companies tail off when it comes to content marketers. And why not! All they have to do is produce a few hundred words on a specific topic. Pretty easy, right? 
Wrong!
As opposed to popular belief, quantity is not the key, quality is. To enhance your user engagement in SEO, you are going to need content that engages people, that gets through to them. And to produce captivating content requires time, research, different tools, and oftentimes networking. Most content writers struggle at this. So you will need more resources to hire professionals and to arm them with the means to make it work.
Make customer support a collective concern
It should be clear already that customers, or even mere visitors, are the deciding factor behind the rise or fall of a company. A brand exists to serve its customers. So if any business feels egotistic and refuses the impact its customer base has, it's sure to fail. Currently, more and more companies are becoming customer-centric. They focus on not only selling a product or service but a complete experience.
This user-centric ideology should be ingrained in each member of the company, not only the support team. A company that spends time behind making every interaction worthwhile has a higher chance of succeeding. Whether it's a help-desk manager or a blogger, everyone can add warmth and deliver a cordial user experience. A customer is bound to bounce if they face crude or unpleasant behavior from any of the staff. This makes customer service a collective responsibility.
Co-browsing and other visual solutions
No matter how useful the blogs are, and how concise the tutorials are, there will always be a considerable chunk of the visitors who don't understand what you are saying. But they are still potential customers and not thinking about them could potentially cost in revenue. An easy fix to this problem is co-browsing.
Co-browsing helps a brand cut through the confusion and connect to its users. This process makes viewing and interacting with a user's web browser possible. This instant guidance in real-time garners a positive outlook for the company. You can use some of the remote management tools for effective co-browsing.
Companies that incorporate visual engagement methods such as co-browsing, screen sharing, annotations, etc. experience a higher ROI, among other benefits. Co-browsing is often used to make the end of the conversion funnel. When users are guided through a checkout process, the chances of cart abandonment are drastically reduced. Co-browsing is a time-effective user engagement plan.
Use customer surveys, polls, and quizzes
Deploying customer surveys is a proficient online user engagement strategy. With these surveys, quizzes, polls, etc. a company can get to know its audience better. Surveys and quizzes essentially bridge a path between a company and its customers. 
Most websites include a contact address or a web form. Then how is a survey different? Surveys are designed with fun and intriguing questionnaires. This makes filling up a survey form easy and straightforward. Moreover, users don't have to compose the queries or issues themselves. So they often find the questionnaire effortless and engaging.
Furthermore, survey forms are very easy to make. This makes it a promising user engagement idea. If you run a website, chances are, you already use a form builder plugin. Most form builder plugins nowadays come with a plethora of prebuilt form templates. And they often include a prebuilt survey form template. Feel free to check out the prebuilt form templates that Fluent Forms provides.
If you are interested in online surveys, we have a few suggestions on how to map customer satisfaction survey forms that convert! You can give it a go!
Showcase positive customer feedback
Skepticism comes naturally when people surf the web. Especially when they are looking for a specific product or service. Visitors are bound to question the authenticity of the brand's claim. Word-of-mouth is still a significant factor that determines the sales of a company. A business that can generate more buzz almost definitely generates more revenue.
Thus, to generate word-of-mouth, you can include the positive experiences and thoughts of users on your website or social media. This is one of the most effective user engagement ideas. Visitors will trust a user who purchased a product or a service more than the company that sells this particular product or service. Moreover, including this feedback on the website or social media also makes for high user engagement in SEO.
Guide users with video tutorials
One of the most commonly searched items on the internet is video tutorials. Be it a program setup or a simple DIY trick; people are getting more and more creative and versatile. When somebody decides to do something, at first, they search for a video tutorial that can guide them on how to do that. The video tutorial acts as a determining factor whether the individual will continue on their endeavor.
Hence, by creating and uploading useful video tutorials, you can persuade your visitors to continue on their path. They will then look for the supplies needed. If your company or a sister company sells them, you can promote the brand through the video tutorial as well. A user will automatically believe a tutorial if it has easy instructions and understandable graphics. Nifty video tutorials not only enhance user engagement but also result in high conversion rates too.
Learn from your mistakes
Last but definitely not the least, analyze your steps and learn from them. User engagement is a continuous process. It starts when you first have your round table meeting noting down user engagement ideas, and it carries on for as long as your company remains. Hence, it would be foolish to leave it when you reach a particular milestone or a definite revenue. Instead of discarding a user once they complete their purchase, nurture them on, so they vouch for you to their friends and families.
Remember, there are always bigger mountains to scale. So, instead of being happy with the milestone you just reached, set a new one and work towards it. Study the strategies you already implemented – modify the ones that worked, discard the ones that didn't. You should grow and evolve your brand so it can better deliver what users want.
In a nutshell
The heart of a good user engagement plan lies in content marketing. Any brand that aims to succeed needs to have ample resources at hand for content marketing. First and foremost, the company needs to hire potent content creators. These people should have not only a good sense of language but also apt knowledge of SEO.
Moreover, the budget is a big constraint faced by any agency. The responsibilities of a digital marketer seem like easy feats from a distance. So, most businesses tend to be disinclined towards allocating a proper budget in this sector. However, a close look into any successful company, regardless of how big or small their radius is, will show you how open they are in this specific case.
Besides this, we have discussed at length the best practices for an effective user engagement strategy that will help any company scale and increase conversions. Following is a quick summary of the article. These are the things you must keep in mind to better correspond with users.
Collective customer care
Sincere communication
Interactive data
Amazing content
Be willing to spend
Good social media activity
A continuous thirst to grow
A customer-centric business keeps a well-constructed customer engagement strategy at its core. These organizations understand that to generate good revenue, an effective user engagement plan should be in place. So, they continuously try to go beyond the transactional relationship and create a personalized user experience for their users.
We hope you found this article helpful. Feel free to share your view in the comment section below.