5 Best WordPress Signature Plugins in 2023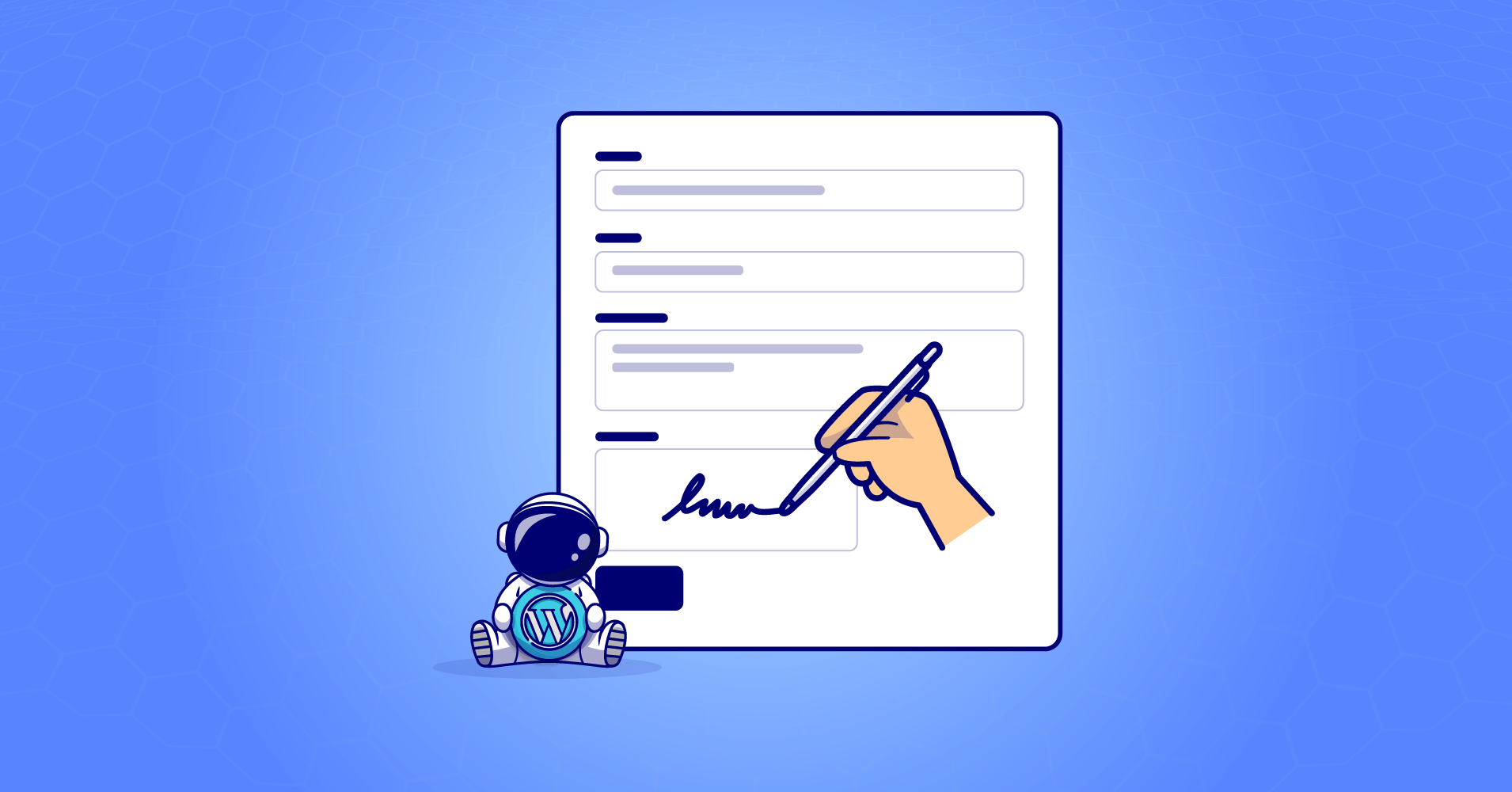 Sometimes you need to put your signature on documents, whether for a purchase, an invoice, or a contract. But it's a hassle to give your signature every time for each piece of paperwork. So, what to do? For example, instead of collecting signatures by hand, you can let others sign a form or a contract of your website on their mobile phone or computer screens effortlessly. How?
People widely accept online signature tools as a valid way to provide signatures online. In this post, we'll give you an idea about what's available in the five best WordPress signature plugins for collecting signatures easily and managing them smoothly. But let's understand the subject matter first.
Fluent Forms is the most beginner-friendly form builder. Download now and start crafting beautiful forms FREE!!!
How does a signature plugin work?
The signature plugins help you to create and support signatures through a touchscreen or mouse. They use an accepted configuration called Public KEY Infrastructure (PKI) to deliver the highest security and universal confirmation of submission. Signatures are saved as PNGs and stored on a dedicated server for easy access and management.
Besides, WordPress signature plugins are coded to be compatible with the most popular web browsers. So, you don't need to worry about compatibility with your clients' browsers or software.
Why use a WordPress signature plugin for your business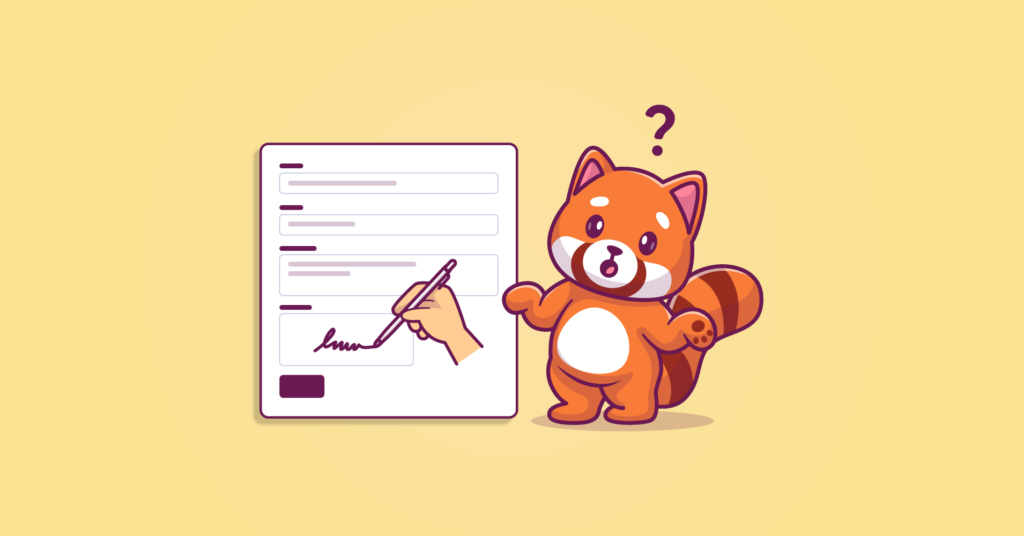 If you are an online business owner, it's crucial for you to include a WordPress signature plugin on your website. Let's check out more benefits of using a WordPress signature plugin!
Flexible and strong: A WordPress signature plugin built by strong front and backend WordPress best practices. As a result, the tool is robust, efficient, and easy to use. Besides, you don't need to sign paper documents one by one
Customizable: As your business is unique, so does your online signing document process need to be. Select from various signature plugin workflows and host your WordPress website fluently.
Secure: Another reason for putting these plugins on your website is to ensure secure transactions with others and prevent legal problems.
Legally enforceable: Maximum WordPress signature plugin platforms are legally recognized. Some are UETA and ESIGN compliant and follow some hard and fast document singing policies in the US and European unions.
Mobile responsive: Using a WordPress signature plugin, you can upload documents from your WordPress dashboard and fetch real client signatures from your website. You can use tablets, mobile phones, mouses, or trackpads for this process. So, there is no tension about compatibility with devices as well.
Now that we understand the main theme let's find the best WordPress signature plugins for your website.
Best signature plugins in WordPress
Choosing the best one is not an easy task to do. Still, we tried to figure out some of the top-notch signature tools from the WordPress community. These include add-ons of a form builder tool or a real WordPress signature plugin. Here is some example of the best electronic signature plugin platforms in WordPress.
Fluent Forms Signature Addon
Fluent Forms is one of WordPress's most robust yet lightweight form builders. It's well known for its unique features and functionalities. The signature addon feature is one of them. Fluent Forms lets you create any form for your websites, such as survey forms, registration forms, quiz forms, conversational forms, checkout forms, payment forms, employment application forms, and more. Its signature addons' important features are:
Easy to use
Touchscreen device support
Cross-browser support
No browser plugins required
Customizable
Furthermore, Fluent Forms offers advanced features like form activation or deactivation, global styler, PDF submission, geolocation, double optin, and more. The signature add-on function is one of the pro features. You must buy the addon separately if you want to use the field. If you want to know how to use the signature field, check out our article about the Fluent Forms' signature feature tutorial.
The signature field of Fluent Forms will allow you to collect signatures online from users. You don't need to buy any tool or plugin to develop a signature digitally. At first, Fluent Forms captures the information, turns it into an image, and finally stores the data on the server along with other fields. This happens instantly when the user is signing in to the signature field.
Price
Fluent Forms is not just a form builder but a complete solution for your WordPress website. Its signature addons' price comes in three different bundles in two licenses. One is annual, and another is a lifetime. The annual add-on price is $39 to $149, and the lifetime license price is $99 to $299.
Super Forms Signature Addon
Super Forms Signature Addon is one of the best plugins to collect signatures from your customers. They have a signature field option to add anywhere on your form. Mobile users can also sign with its built-in touch support. The main features of the tool are:
Retrieve current post/page terms based on a taxonomy
Secure file uploads
Translation system
Tags system
Saves signature as an image
Attach signature images on emails with the add-on
The plugin will give you two signature blogs where you can easily give your e-signature the same as you sign with pen and paper.
Price
Super Forms has two packages in three bundles. The monthly plan price starts at $2.25-$5. And Yearly plans start from $27 to $60.
ApproveMe
ApproveMe is a well-known name in the WordPress e-signature world. It's a robust plugin that feels like a standalone business. ApproveMe offers many features designed to ensure that its signature plugins meet the clients' needs with strict security and legal standards. The main features of the tool are:
Unlimited sender roles
Share templates with other users
Auto-add signature
Signing reminders
UETA/ESIGN/GDPR compliant
Document templates
Attach PDF to email
Upload logos and branding
WordPress user registration after signing addon
URL redirect after signing
Moreover, you can redirect users through an URL after signing up with the plugin. Besides, ApproveMe provides signature add-ons to other form builder platforms, such as Formidable Forms, Contact Form 7, WPForms, Ninja Forms, etc. Even they give Google ReCaptcha features to encrypt the sign-in process, Dropbox sync to keep the documents safe, a tamper-resistant id to clone the documents for future use, a bank-grade signature certificate system, etc.
Price
They have four different bundles, and all of them are yearly plans. They are named Plus, Elite, The Elite Bundle, and the Lifetime deal. For the packages, you have to pay $599, $999, $1448, and $2999, respectively. The Plus bundle gives access to one site, the Elite gives five, and the Lifetime deal permits using 10 sites.
Digital Signature For Contact Form 7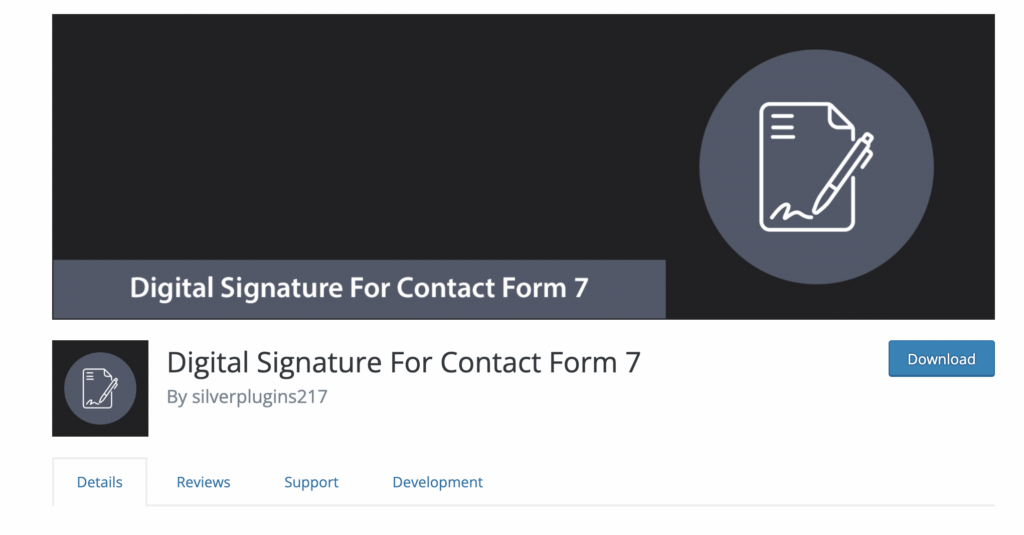 Contact Form 7 is a well-known name in the form-building industry. Its Signature Addon collects the e-signature of people who wants to give autographs online. They built too easy to access and sign contact forms for users. Core features of the plugin are:
Easy to use
Add multiple signatures
Customizable option for signature pad width and length
Custom class available for signature fields
WPML support
Besides, Digital Signature For Contact Form 7 can translate into multiple languages, and you Can add a signature field name in file attachments and then send the signature attachment in the email.
Price
You must install Contact Form 7 on your WordPress dashboard and download the signature addon from the WordPress repository. Both of them are free.
Formidable Forms Signature
Formidable Forms is another good name in the WordPress community. It's also a lightweight tool that allows you to smoothly make any contact form with the plugin, such as survey forms and polls. Besides, it has a unique feature that permits you to form data on the front end of the WordPress site. Collecting signatures online is one of its remarkable features. The major features of the plugin are:
Show graphs and reports to analyze data
Conditional logic
Advanced calculator
Export data on CSV file
Spam protection
Form scheduling
Price
Formidable Forms gives 4 yearly plans. They are Basic, Plus, Business, and Elite. And you have to pay $79, $199, $399, and $599 for each package per year. Its signature feature is available on the Business plan that costs $399 each year.
Which one you would choose?
The Final decision is yours. These WordPress signature plugins assist you in striving with your business and keep everything safe. It saves you time and money. So what WordPress signature plugin would you select from our list? Let us help you a bit more!
Choosing Fluent Forms gives you not only the solution of collecting signatures online but also a whole solution for your WordPress website.
Going for ApproveMe is the right choice if you work with only gathering e-signatures online. But costs a lot. Whereas other form builders come with more features, including the signature add-on, and ask for less to pay.
Though Formidable Forms provides some remarkable features, the plugin's interface is difficult to understand. Any novice user can't easily cope with the tool. They must have some developing sense to use the tool.
So before making the final choice, think twice and choose the right one for your website. Regularly check out our articles to get more listicles like this. For more information, follow us on Facebook, Twitter, Instagram, and YouTube.