Best WordPress Survey Plugins for Your Website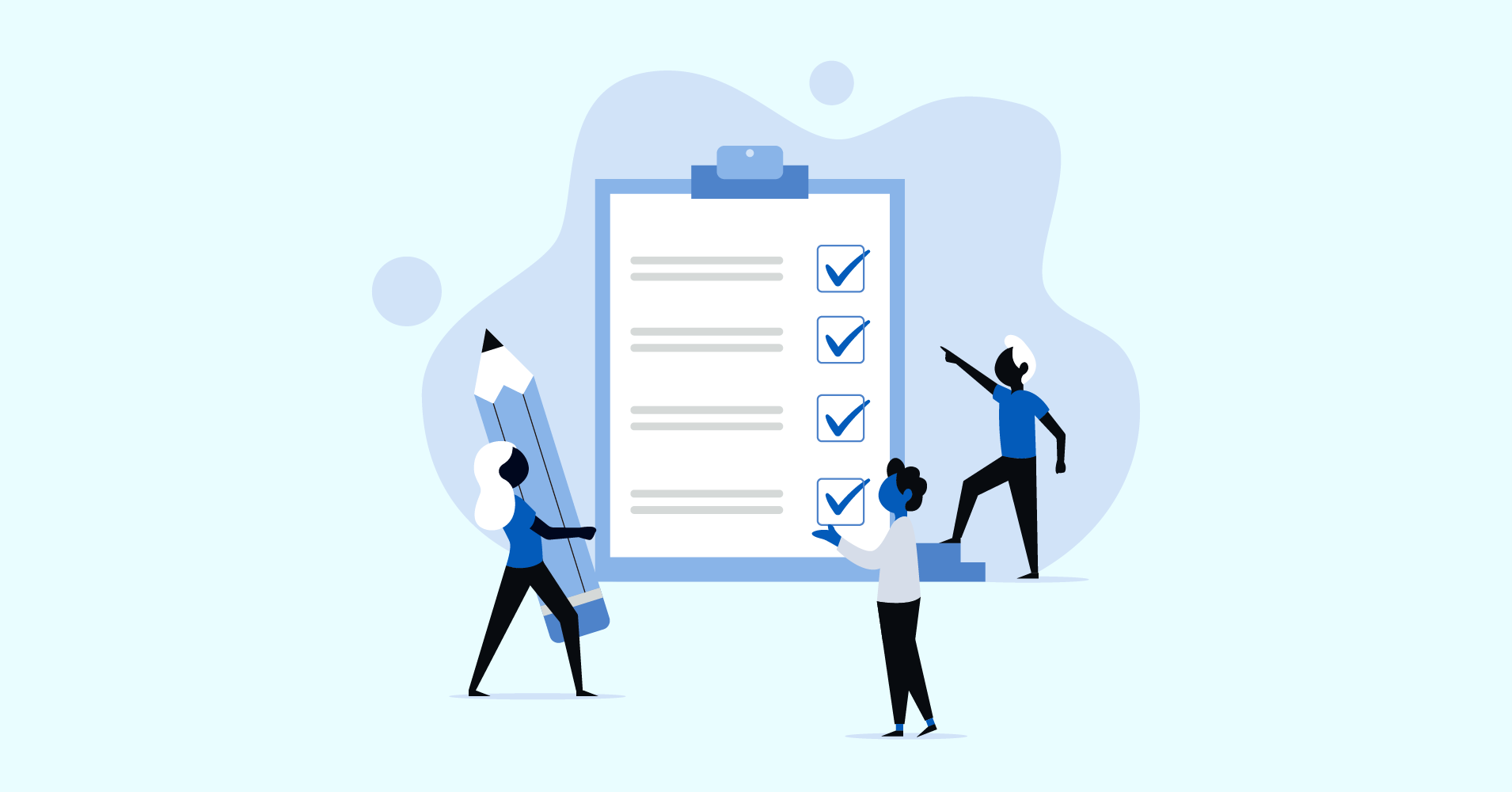 Surveys or survey forms are the best way to collect information about visitors to your website. As content marketing peeks user's interests, surveys can also serve as a tremendous engaging factor on your site. For WordPress users, designing a survey form is comfortable with WordPress survey plugins. You can integrate surveys easily and analyze the data smoothly with a perfect survey tool. But how do you find the best survey plugin for your online business?
Today, we have made a list of the best WordPress survey plugins available for your website in both premium and free versions. Before moving to the plugins, you have to know detailed information on why you need survey plugins on your website and how you understand which plugin is best.
Let's dive into the topic!
Why should you use WordPress survey plugins on your site?
Well, there are hundreds of good reasons to use WordPress survey plugins on your website. The first and foremost rule of any business is to listen to your audience. You can collect valuable information from your visitors just by asking questions simply. For instance, you can take a survey to determine how well your customer support team is handling customer service. You may also find out the pain points on the purchase process.
Once you know these things, it will be easy for you to focus your efforts on specific areas. On top that, survey plugins might help you with:
Compatibility with CRM: Some WordPress survey plugins in the market can easily integrate with your CRM software and simplify your business.
Build brand value: When visitors participate in your survey, it will create excellent value for your brand.
Data visualization: WordPress survey plugins provide an opportunity to view your results with easy charts and graphs.
Easy to use: You will be glad to know that most of the survey plugins in WordPress are very beginner-friendly. They are designed to be easy to use and cope with.
Export data: Many plugins will help you export your data so that you can easily save it, show them in a report, or share the findings with your team.
Now you have an idea about why you should use WordPress survey plugins on your website. However, before choosing a plugin, you must know about the features that make a survey plugin best.
Let's have a look at that too!
Features that should be available in WordPress survey plugins
A useful survey plugin is easy to use and looks great. When it comes to selecting a plugin, you will find hundreds of options for WordPress survey plugins. Not all of them are fit for your business. So, here are a few things you should look for in a survey plugin.
Easy to use: A survey plugin needs to be beginner-friendly. It should enable you to create your survey forms without any coding or configuration. Some plugins in the market are providing a drag and drop facility to create a form smoothly.
Pre-built templates: If you are a new user, you should search for a plugin that is providing pre-built templates. You can add your survey form without wasting time with the right template.
Mobile responsive forms: You need to make sure that the plugin you are selecting offers mobile-responsive forms. That means your survey form should support all devices, such as mobile, tablets, or desktops.
Integrations: Search for the plugins that are offering different marketing integrations for promoting your form.
Survey reports: You need to view your survey reports to see the results of your work, so look for a plugin that will give you actionable reports by showing graphs or charts.
Price: You might not want to pay much only for a WordPress survey plugin on your website. So, always prefer plugins that are cost-effective. There are many plugins in the WordPress directory that are coming as the total solution for your website.
Now that you know what you should look for in the survey tools, let's get started with the list of best WordPress survey plugins.
Best WordPress survey plugins
Selecting the ten best WordPress survey plugins from the hundreds of options was not easy for us as we wanted to make sure that you had the best alternatives to choose from. So, we did a lot of research to make this list of plugins.
Now, let's dive into the options.
Fluent Forms is a robust WordPress form builder plugin. You can install the plugin-free from WordPress directory. The form builder tool lets you create any form for your websites, such as contact forms, subscription forms, sign-in forms, registration forms, survey forms, and many more. The amazing thing about the plugin is that if you purchase the tool, you don't need to pay for any extra add ons or integrations for your website. Its premium version is coming with all the required payment and marketing integrations that will be needed for your site. Fluent Forms has a very smooth user-interface that any beginner can cope with easily. Let's see some essential features of the plugin.
Features
Drag and drop
Pre-built templates
Email notification
Radio buttons
Checkboxes
Supports reCAPTCHA
Responsive and mobile-friendly surveys
Fluent Forms also provides NPS surveys, including real-time surveys, smart survey fields, and instant notification. You can add your customized form by pasting the shortcode on the form and publish it. You can even see the survey results in a chart, or percentage, or graphs. Besides, Fluent Forms is integrated with Zapier, Active Campaign, Mailchimp, Hubspot, Trello, ConstantContact, iContact, CampaignMonitor, edinBlue, etc. so that you don't need to worry about the further processing of your collected information through the forms.
Moreover, the tool is GDPR friendly, and payments can be made through the plugin with PayPal or Stripe. Fluent Forms is updating its version every two or three months, so by that time, you will get so many features added to the tool. You can consider it one of the best choices for WordPress survey plugins for your website. 
Price
In return for providing so many features, Fluent Forms asks for a tiny amount from its users. The premium features are starting from $59-$199, yearly. For a single site license, you can buy it at $59. If you want many more site licenses, say five site licenses, you have to pay $129 yearly, and for the Unlimited lifetime licenses, you need to make a $799.
Gravity Forms is a well-known form builder plugin in WordPress. It is packed with a lot of advanced features required for creating any form, including survey forms. You can smoothly manage the data collected from your survey forms with this plugin. Gravity Forms is very developer-friendly, so beginners might initially experience some difficulty. Some core features of the tool are:
Features
Drag and drop
Conditional logic
Export CSV file
Radio button
Spam protection
Using the tool, you can also set the number of responses. It lets you come up with several vital fields in your survey form to make it more interactive. However, the survey results from the data that you collect can only be viewed from the WordPress dashboard. There are no graphs or charts to show your results smoothly. You need the Elite plan to access the survey addon from the plugin. So, let's see the pricing policy of the plugin.
Price
Gravity Forms have three plans for its users, the Basic, Elite, and the Pro license. Among these three, the Elite bundle is the most popular, and it costs $259 per year for unlimited site licenses. The Basic package is charging $59 for a single site license yearly. You have to pay $159 annually from your wallet for three sites license.
WP-Polls is an easy and free option for users who are looking for a simple poll solution for their website. This is a primary tool for creating polls in WordPress. The plugin lets you collect user responses through checkboxes and radio buttons. When users engage in your vote, it will show the results automatically. Unlike other WordPress survey plugins, it's not a form maker, but by now, it has a good number of installations in the WordPress directory. Let's find out the features of the plugin.
Features
User-friendly interface
Pre-built templates
Option to use widget
Excellent support team
Instant results of the survey
Creating polls with WP-Polls is very easy and straightforward. Go to the Polls menu from your WordPress dashboard and design poll questions. Afterward, add the choices for answers, and attach the polls on your website. You can add them either by code or as a widget. You will be glad to know that your surveys are easily customizable with templates or custom CSS.
You can schedule polls and set expiry dates on them. WP-Polls lets you make a list of the people who voted for your survey and manually keep track of duplicates.
Price
The plugin is free of cost.
Form Maker by 10 Web is another popular form builder plugin in WordPress. Using the plugin, you can create any kind of form for your website, including survey forms. Its intuitive interface makes it very easy for users to create complex forms within a few clicks. You can check out this tool to collect feedback from your users with minimal effort. Check out some features of the plugin.
Features
Pre-built templates
Different field types
Spam protection
Upload files
Payment integration
The drag and drop builder of the plugin makes the process of creating forms very smooth. You can consider the plugin as one of the better alternatives to the other WordPress survey plugins in the list. It can also be a complete solution for your website to process the collected data from the survey further.
Price
Form Maker by 10 Web comes in four bundles, named Basic, Standard, Advanced, and Plugins Bundle. The Basic package begins at $30 for one domain. If you want to buy three-domain licenses, you need to buy the Standard bundle that will cost you $45. For thirty domains, it will cost $60 and will give you the Advance plan. For the plugins bundle, you have to pay $100, and you will get thirty domain access.
As the name indicates, Quiz and Survey Master is specially designed to add quizzes and surveys to your website. Though the interface of the plugin is not much user-friendly, yet it comes with so many useful features. The free tool lets you create surveys with all general fields. You can even do multi-page surveys with this plugin. Let's have a look at the main features of it.
Features
Email notification
Multi-step surveys
Analytical reports
Conditional logic
You can add quizzes in WordPress with answers, leaderboards, and scoring. For analysis and reporting, you need to buy an addon separately. Using Quiz and Survey Master will help you find out how your landing pages or courses perform by making multiple-choice questions, true or false, fill in the blank, and many other types of queries.
Price
Though Quiz and Survey Master offers a free plan, that is limited to survey entries. Hence for unlimited survey entries and responses, you have to buy the Premium plan. Premium plans start ranges within $10-$129. The bundle packages are named Buy Addons, Starter Bundle, and Premium Bundle.
YOP Poll is an excellent tool when it comes to WordPress survey plugins. You can create your form with customizable templates, set limits on votes, and restrict access to specific users based on their username or IP address. YOP Poll lets you make simple WordPress polls and surveys to collect valuable information. Using the tool also makes it easier for you to add your survey forms on your website using shortcodes or widgets.
Features
Supports multiple poll answers
Spam protection
Responsive designs
Schedule polls
With this plugin, you can easily manage your survey right from your WordPress dashboard. The user-friendly interface of the plugin makes it easy for the users to get the result they are looking for quickly.
Price
YOP Poll Pro comes with three different plans. Their best deal is the Plus bundle, which begins at $27 for three site licenses. The other two cost $17 and $57 for the Personal and Expert bundle, respectively. The site limit for the packages is one site and seven sites accordingly.
WPForms is well-known for its contact form builder plugin in the WordPress community. It comes with a user-friendly and straightforward drag and drops option that will let you make gorgeous survey forms for your website. You can also create contact forms, order forms, donation forms, payment forms, subscription forms by using WPForms. Let's have a look at its amazing features.
Features
Drag and drop
Pre-built templates
Conditional logic
Entry management
Payment integrations
Spam protection
File uploads
Using WPForms will permit you to send instant notifications to the users who have submitted your survey form. It is a mobile-friendly form, which means forms created by this plugin are responsive to any device. Mailchimp, Zapier, ActiveCampaign, AWeber, Campaign Monitor are also available in this plugin. You can use the plugin as an alternative for other tools that are needed for your website.
Moreover, WPForms comes with the best survey reporting feature. It comes with real-time visual reports for your forms. You can view your survey results on any page with a shortcode and share the stories in any social media or PowerPoint presentations. Now, let's have a look at the pricing structure of the tool.
Price
WPForms comes with four pricing bundles, such as the Basic, Plus, Pro, and Elite plans. You have to pay $79 and $199 yearly for the Basic and the Plus bundles for one site, and three sites license. You will get a license for five sites if you buy the Pro version for $399 yearly. And the Elite plan comes with unlimited site licenses in $599 yearly payment.
Ninja Forms is another popular form builder plugin in WordPress. The plugin comes with several extensions that allow creating any type of form for your website. Its advanced settings options let you design attractive forms for your website. So, you can consider Ninja Forms as one of the best WordPress survey plugins. Its drag and drop feature makes creating a responsive and engaging survey forms a rather easy task. Some main features of the plugin are:
Features
File uploads
Conditional logic
Calculation
Payment integration
Multi-page option
The calculation feature of the form lets your users make their calculations easily without leaving your site. The multi-page option of the form builder makes it more interactive. Using this fantastic option, you can introduce users to the survey then ask questions on the next page. However, Ninja Forms lacks in reporting and presenting the survey data. You need to buy the conditional logic and Multi-Part Forms to do a survey. The plugin is also a little bit complicated for beginners. However, if you are experienced in web designing, Ninja Forms is a good option for you.
Price
Though the plugin is free in WordPress, you have to buy it for making survey forms. The price starts at $29-$129. If you want to purchase the committed bundles, you have to spend around $99 to$499 for varied packages.
Formidable Forms is also a powerful WordPress contact form plugin that easily creates advanced and straightforward forms. The plugin comes with a set of ready to use form fields along with Likert scales, dropdowns, etc. You will get the simple drag and drop interface for creating complex survey forms. Let's have a look at its amazing features.
Features
Checkboxes
Radio buttons
Show results
ActiveCampaign
Conditional logic
Multiple form templates
Formidable Forms provides the survey results in charts and graphs. You can comfortably make eye-catching graphs, tables, histograms, pie charts, etc. and embed those in your pages. This makes it easy for you to share your survey reports with your site users. Furthermore, you can share the reports with your email list using its marketing addons.
Price
Formidable Forms offers the survey and quiz features in their Business plan that costs $299 yearly. It has two other plans named the Basic and the Elite. The Basic one costs $149 annually, and the Elite plan costs $599 yearly.
Everest Forms is one of the best form builder plugins available in the market. The plugin lets you create not only contact forms but also interesting survey forms for your website. You can also consider it one of the best WordPress survey plugins in the community. Let's have a look at its amazing features.
Features
Drag and drop
Reporting
Checkbox, radio, and dropdown
Mobile responsive
Conditional logic
The free version of the plugin is available on WordPress, but you need to get the Pro version to take surveys. You can customize your survey forms as you want. Furthermore, with the Admin Reporting feature's help, you can see the graphical reports of the data collected from your surveys.
Price
For the survey, quiz, and polls addon, you have to buy the Plus package of the tool that will cost $199 yearly for five site licenses. It has three more boxes, named the Personal, Professional, and Agency. They come at $69, $159, and $249 for one site license, twenty-five site licenses, and unlimited site licenses.
Now, let's look at these ten WordPress survey plugins to determine which one will be the best one for you.
Choose the best one for your website
You might be struggling with selecting the right WordPress survey plugins for you. Before you decide, consider some things like whether you need a WordPress-specific solution or are okay with third-party integration. You can also think about your cost, or you may also consider how important it is for you to choose the plugin that is giving you the detailed reporting of your survey with charts and graphs. Based on these situations, we have enlisted and categorized some plugins you can pick from. 
For the cost-effective procedure: If you want a plugin that will cost a minimum price and serve you as a whole solution for your website, you can select Fluent Forms
For a WordPress-specific solution: You can pick Quiz and Survey Master or Gravity Forms if you are looking for a WordPress-based free solution.
For reporting facility: Formidable Forms can be the best solution to present your survey results in a graph or chart. 
For creating simple forms: WPForms is perfect for making survey forms on your website smoothly. 
We hope now you can make the right decision in terms of selecting the perfect WordPress survey plugins for your website.
Wrapping up
And now, this sums up the post about the best WordPress survey plugins. Hopefully, this post helps you find the best survey plugin that meets the requirements of your website. For your convenience, we have handpicked a list of the ten best WordPress survey plugins out here. We hope, by now, you have got a clear idea about the survey plugins.