Add 5-Point Likert Scale to Survey Questionnaire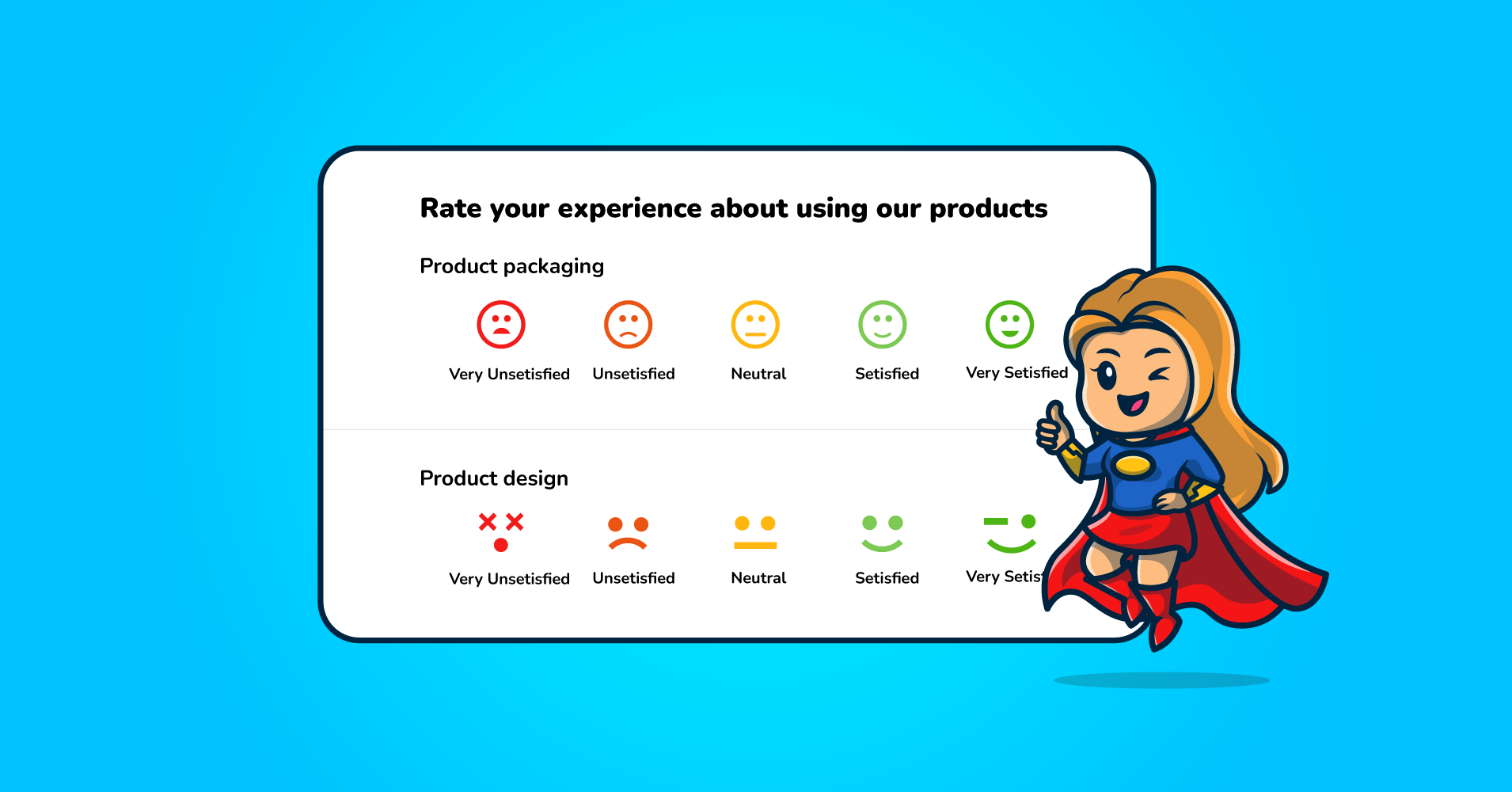 Whether you are a business owner who needs to measure customer attitude towards the products or services or a school administrator who wants to carry out a course evaluation survey, the Likert scale is the go-to rating scale for your purpose.
The Likert scale has been used widely in various sectors and industries for a long time. You can also utilize this measurement scale to explore unrevealed areas of your business. This article will discuss everything you need to know about the Likert scale and how you can add a 5-point Likert scale to a survey questionnaire.
Let's start by knowing what the Likert scale is.
Fluent Forms is the most beginner-friendly form builder. Download now and start crafting beautiful forms FREE!!!
What is a Likert scale?
In 1932, Rensis Likert published a research paper where he first introduced an attitude measurement scale which we now know as the Likert scale. According to Very Well Mind, A Likert scale is a psychometric scale that is frequently used in surveys to measure respondents' views and attitudes in response to certain questions.
Instead of letting respondents independently rate their attitude toward any specific statement, this scale allows them to choose from a predefined set of answers. Typically, a Likert scale survey asks the respondents how much they agree or disagree with a certain statement. From the submitted responses, the Likert scale can measure the strength of attitudes of the respondents regarding a particular statement.
5-point Likert scale
Generally, the Likert scale contains an odd number of options; in most cases, it is five. The 5-point Likert scale allows individuals to answer from five different options ranging from strongly disagree to strongly agree, with neither agree nor disagree as the midpoint.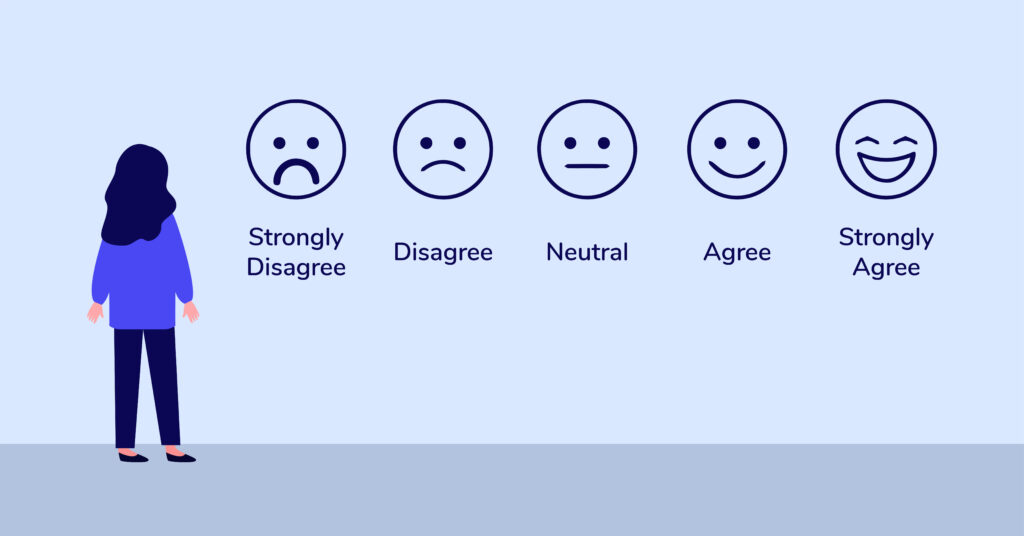 5-point Likert scale provides more accurate answers than questions that only have two options – yes and no. For example, you are asked to rate your experience of using a service. But you are not sure if you liked it or not. The Likert scale allows you to respond in an indifferent manner.
Semantic differential scale vs. Likert scale
Sometimes people use the Likert scale and semantic differential scale interchangeably. But there are some subtle differences between them. The semantic differential scale determines where a participant's opinion or attitude toward a statement lies on a bipolar adjective scale. The scale's endpoint should include antonymous adjectives, such as modern versus traditional, beautiful versus ugly, and often used terms like easy versus difficult.
On the contrary, the Likert scale measures participants' degree of agreement or disagreement with a statement.
While choosing the appropriate scale for your survey, consider the insights you intend to get and your participants. Take these two aspects into account and select the right scale accordingly.
How to add a 5-point Likert scale to survey
Now that you have a good grasp of the Likert scale, let's create a survey form with the Likert scale in WordPress. To do that, we need a form builder plugin. There are many choices when it comes to form builder plugins. But we recommend Fluent Forms as the best plugin for creating forms, surveys and quizzes.
Some of the features of Fluent Forms should be mentioned here for you to understand why we picked Fluent Forms:
Dozens of pre-built form templates 
Ready-to-use input fields 
Multi-column form layout 
Drag and drop form builder 
Calculated fields 
Visual data reporting 
We now have the right tool to create a survey questionnaire with a 5-point Likert scale by following the steps below:
Installing Fluent Forms
Create a survey questionnaire with a Likert scale
Configure survey settings
Publish your survey
Let's see each of these steps in action.
Step 1: Installing Fluent Forms
Installing Fluent Form is as easy as installing any other WordPress plugin. Go to the Plugins section of the WordPress admin dashboard and click on Add New. Now, search Fluent Forms, install and activate it.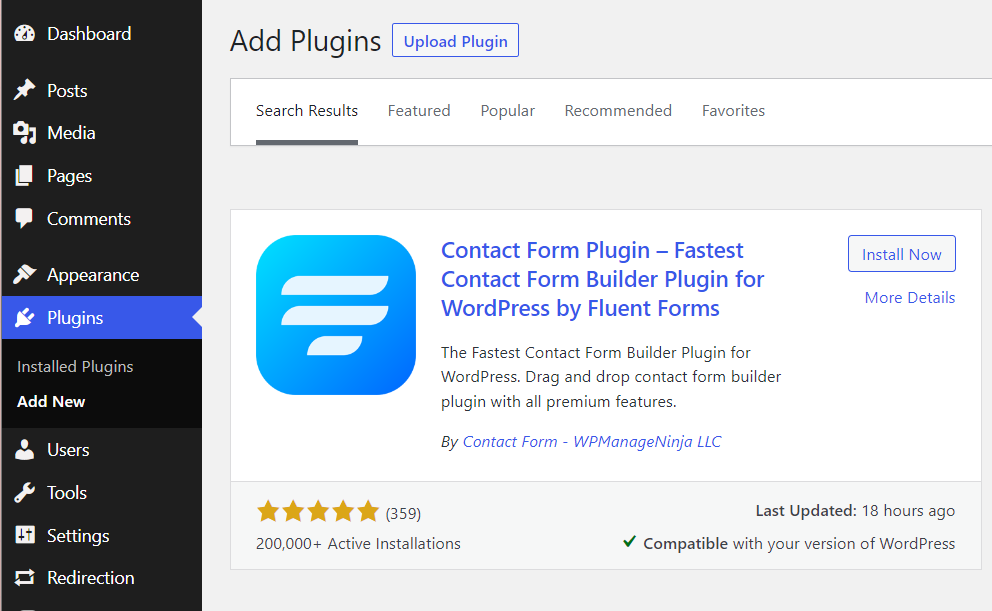 To add a Likert scale to our survey form, we will use an input field called Checkable Grid which is only available in Fluent Forms Pro. This paid version of Fluent Forms enables you to go more miles with a lot more features and functionalities. Once you have installed Fluent Forms, upgrade it to the Pro version and activate it with the license key.
Step 2: Create a survey questionnaire with a Likert scale
To create a new form, hover over Fluent Forms Pro on your WordPress dashboard and click on New Form. You will be landed on the form editor window.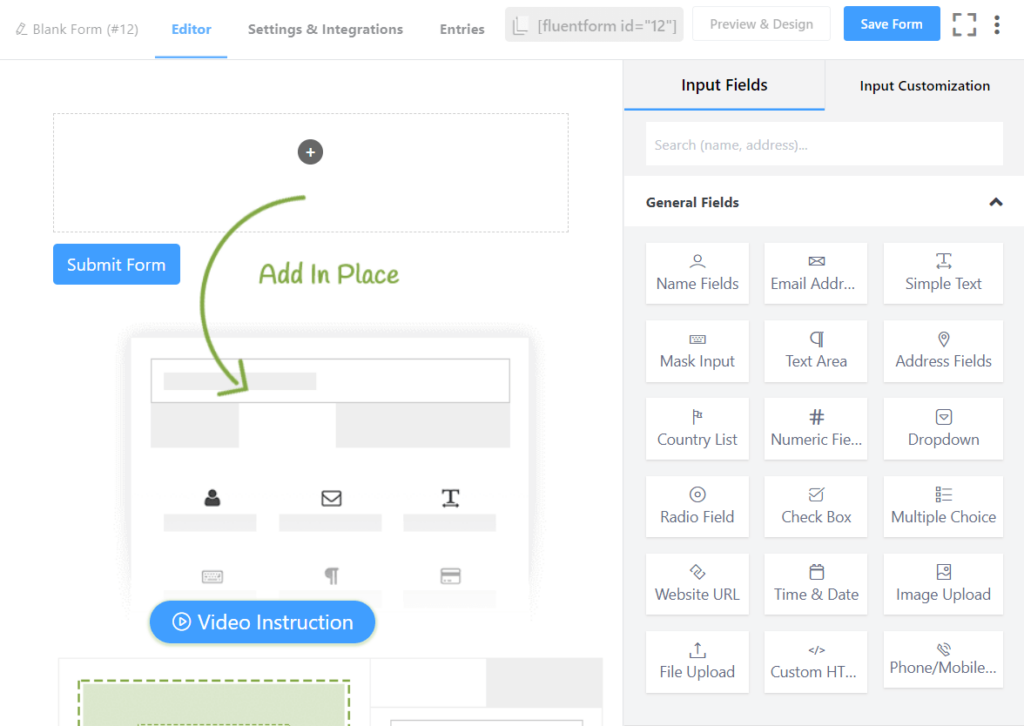 Now click on Blank Form in the upper left corner of the window to name the form.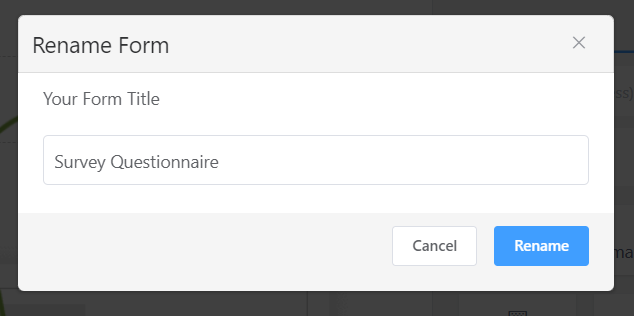 Let's add some questions with the Likert scale to your survey questionnaire. As mentioned earlier, we will use Checkable Grid to create a Likert scale. Click on Checkable Grid from the Advanced Fields tab to add it to your survey. You can also drag and drop the field in the form editor window.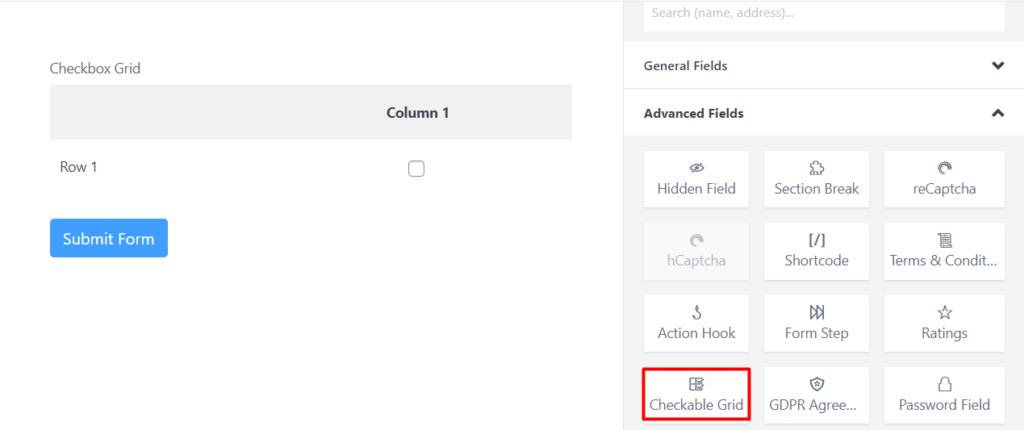 Click on the added field to customize it. This will allow you to add the questions and the options. First, you can select Hide Lebel from Label Placement to hide the label. Change Field Type to Radio.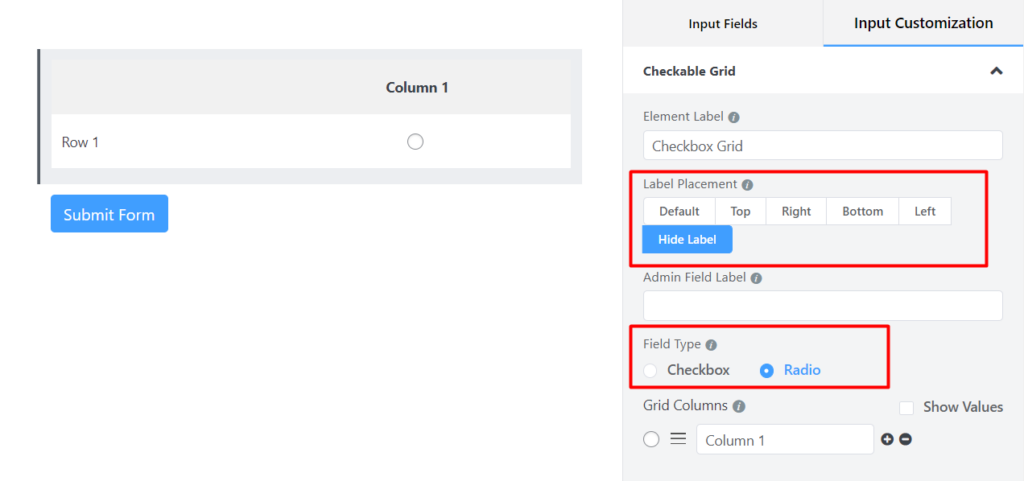 Now add options and questions separately in Grid Columns and Grid Rows, respectively. You can assign numeric values to each option by ticking the checkbox beside Show Values.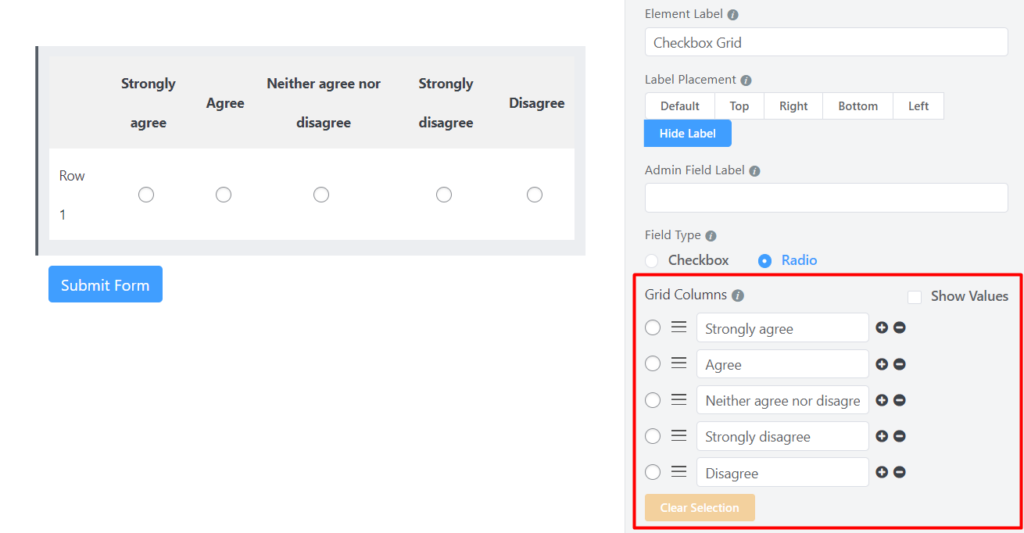 Once you have added all the answers to the survey questionnaire, you can customize the submit button by clicking on it. You can change the text of the submit button, the style, size, and alignment.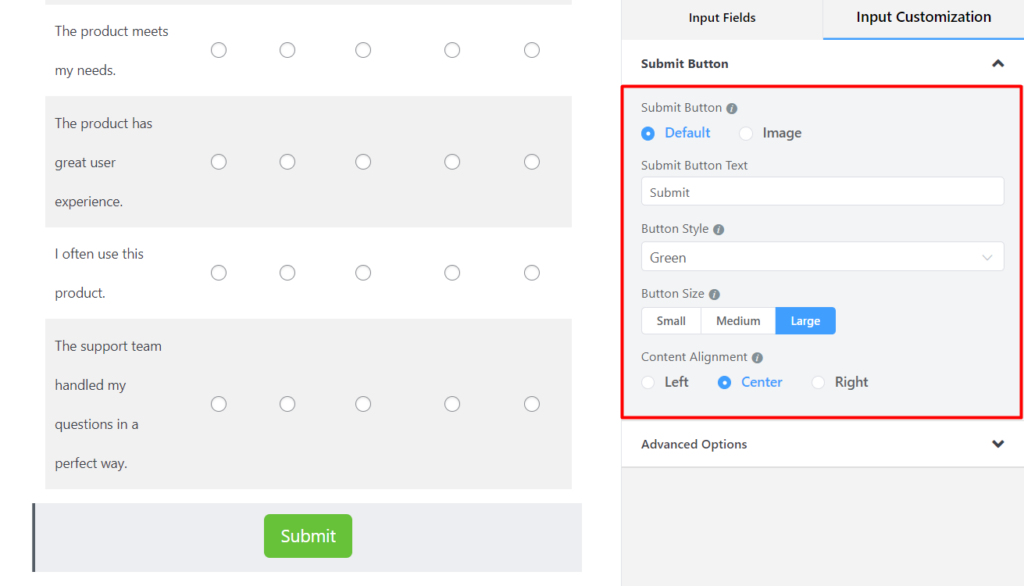 Step 3: Configure survey settings
When you click on the Settings & Integrations tab, you will be presented with some settings to configure your survey form. Here you can change the confirmation message that will be shown to the respondents when they submit the survey.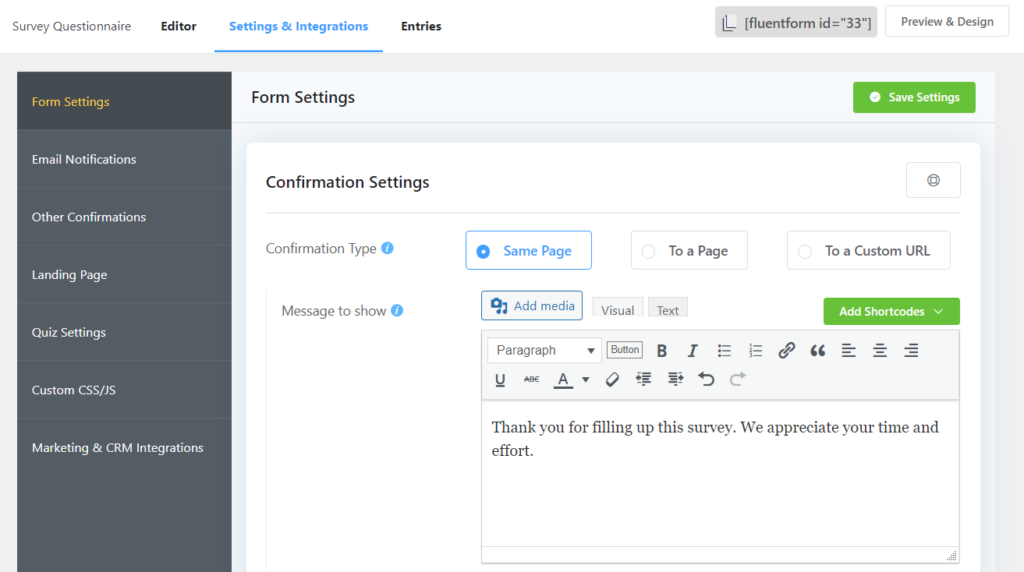 You can also show an image or a video as the survey confirmation message. Some other things that you can do here are:
Change different options of form layout
Schedule and restrict form entries
Enable advanced form validation
Show survey results to the participants after submission
Step 4: Publish your survey
You can publish your survey on your WordPress site in three ways. You can use the Gutenberg block editor to select the survey form. Click on Add New under Pages In the WordPress dashboard. Give the page a title. In the blank area of the block editor, click on the plus (+) sign or type a forward slash (/). Then type Fluent Forms and choose the survey form you have just created.
A second way to do that is to use Fluent Forms' Shortcode feature. You can find the shortcode of the survey form on top of the form editor window.
Simply click on the Shortcode to copy it. Paste this shortcode using a shortcode block anywhere you want to display your survey on your website.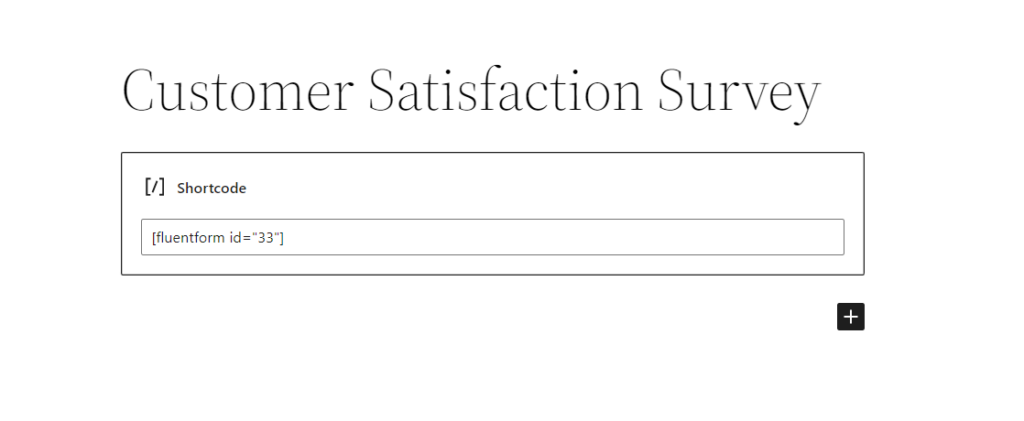 Another way is to publish your survey on a dedicated landing page. Go to Settings & Integrations > Landing Page. Check the box beside Enable Form Landing Page Mode. Here you can fully customize the landing page according to your brand identity.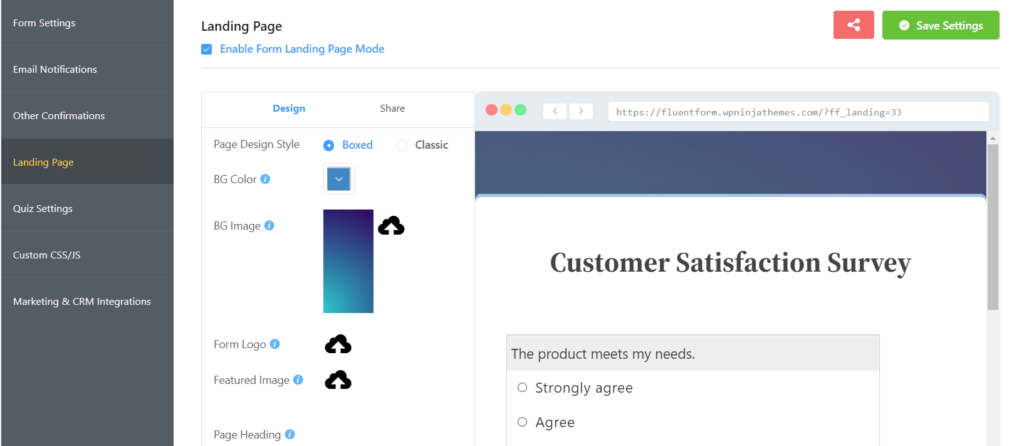 Click on Save Settings after necessary customization.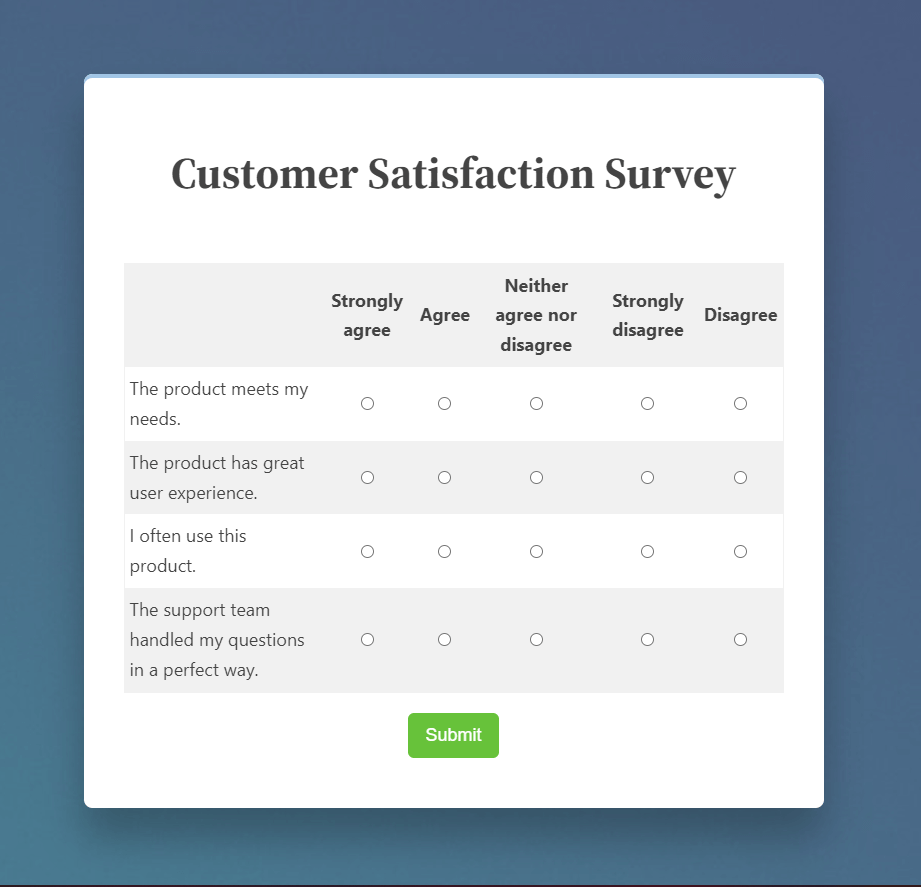 Conclusion
Likert scale is a handy measurement tool that can provide you with helpful insights about your business. You can use this scale to understand customer attitude, and based on this understanding; you can grow your business.
In this article, we tried to explore all the ins and outs of the Likert scale and showed you step by step process of how to create a survey with the Likert scale. If you have any queries or confusion, don't hesitate to comment down below. Follow our social media channels for more helpful tutorials like this.