Managing Form Entries Just Got Easier With Fluent Forms PDF Generator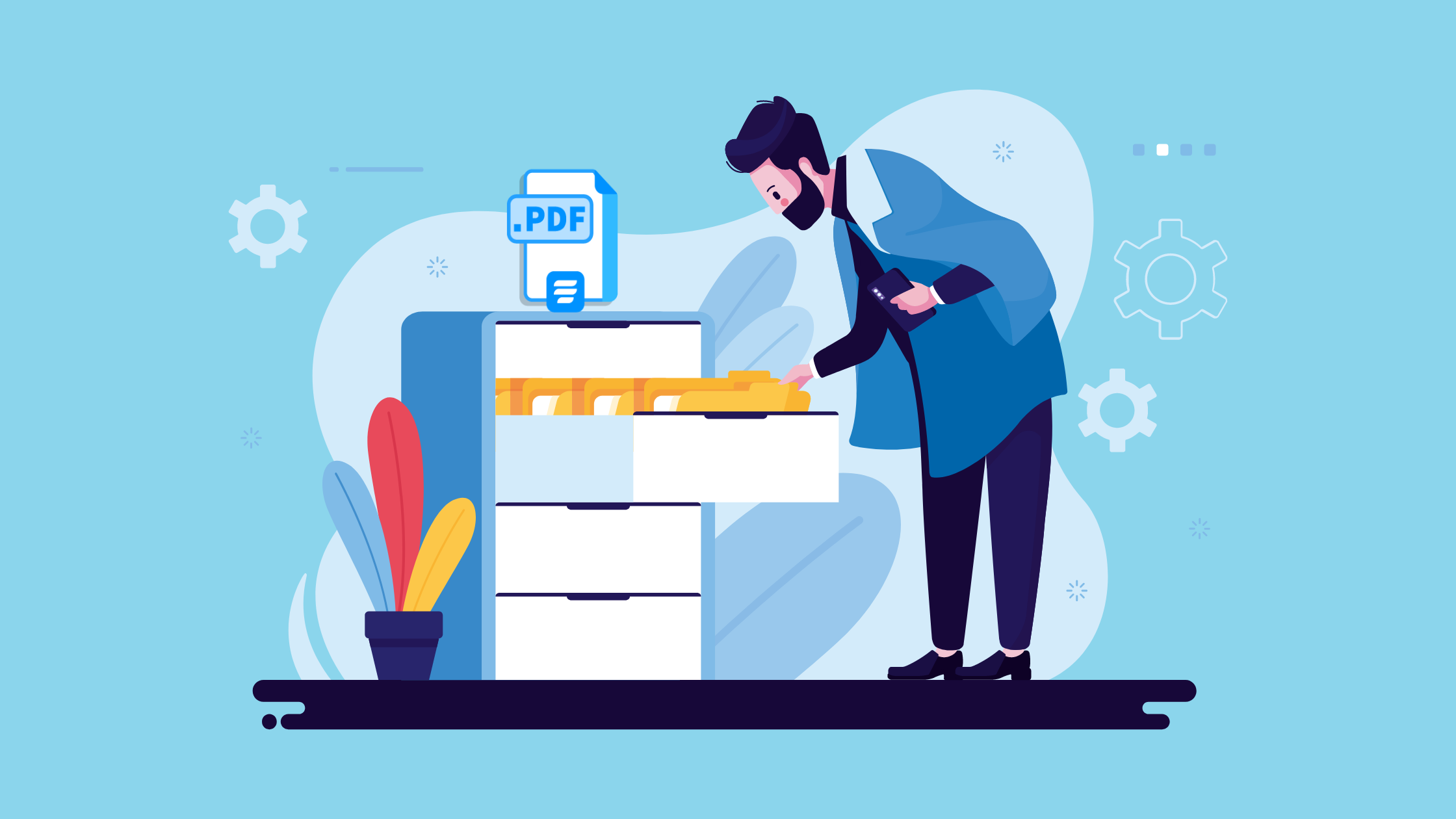 Online forms are a necessity when you are running a website. They can be used for many purposes – one of the most common being contact forms.
But what good is a web form if you can't access the entries properly? Spam protection, swift entry management, dynamic conditional logic, ample input fields, and prebuilt form templates are some of the things a powerful form builder plugin must provide.
There are numerous reasons why you need a contact form on your website. But that's the talk of another day. Today we will have a more fixated discussion on trouble-free database management and how Fluent Forms makes it smoother with Fluent Forms PDF generator. So, hop on.
Why is entry management necessary?
Managing form entries is a tedious task. And it can quickly become more frustrating if your plugin does not provide a sound database management system. This may come as a shock, but a lot of WordPress plugins actually require you to use external plugins to sort out your entries. Quite annoying, right?
Now, if you are a Fluent Forms user, you know this is none of your concern. Since Fluent Forms provides a one-stop database for all your form entries, you can view, sort, or even take bulk actions against selected forms from a single page.
Moreover, one can also quickly view the VueJS powered backend to display data. Users are also allowed to see metadata like submission time, users' IP addresses, etc. This is a convenient feature to have while managing form entries.
How can Fluent Forms PDF generator help?
The team behind WPManageNinja is very customer-centric. This is precisely why all the products the team comes up with, are developed, keeping the customers' needs in mind. And it doesn't stop there. The dev team tirelessly works to keep all the products updated according to the users' needs.
One such need was the Fluent Forms PDF addon. We have been receiving increasing requests for a PDF form entry feature. This would allow users to generate PDF files based on what users submit.
Keeping the requests in mind, this PDF plugin is for WordPress users. It is an exciting feature and useful too. Just create a Fluent Form and automatically generate PDF files. And it's open-source software. So you don't have to pay extra for these added advantages.
Benefits of Fluent Forms PDF generator
There are many pros to using Fluent Forms PDF generator. As we mentioned already, entry management becomes seamless with this WordPress add-on. But we will not merely name the features but also explain the benefits in brief.
Automated PDF
Fluent Forms PDF lets you generate PDFs based on form entries automatically. Once you have this WordPress addon installed, you won't have to go through the extra trouble of sorting out your entries.
The addon will automatically generate a link, and anyone in the admin panel with the link can download the PDF file with a simple click.
Multilingual support
It can often be problematic if you use or have a client base that constitutes a rather uncommon language. The Fluent Forms PDF addon can help you in this regard.
This WordPress add-on supports all languages. The language pool even includes right-to-left (RTL) languages like Arabic and even a rare language like Hebrew. So, no matter what language you need, Fluent Forms PDF has you covered.
Customizable template
Fluent Forms PDF supports a customizable PDF template. Thus, setting up a personalized PDF template becomes seamless. Whether it's your company name, logo, or entry date, you can customize the PDF in any way you like.
You can also change the body text font family, size, color, PDF page orientation, paper size, etc. using this PDF plugin for WordPress. This gives a distinctive feel to your form entries.
Password-protected PDF
Once you have enabled the Fluent Forms PDF addon, you can quickly go to the Appearance tab and set up a password. Just scroll down to the PDF Password and provide your intended code.
This Fluent Forms PDF add password feature provides extra security in case the PDF file falls into any inappropriate hands. The users will be able to open the PDF file only when you have provided the code to them.
Customizable PDF watermark
This is a popular demand in the PDF form entry feature. A lot of plugins do not provide this, and a default template can often prove ineffectual. A lot of open-source tools present limitations in terms of PDF watermarks.
But with Fluent Forms PDF, you can engrave your company logo to your PDF and make it more distinguishing. Characteristic PDFs with the brand logo come very handy when you have to hand over PDF files to various people.
Automated email notifications
When you are exporting form data, it is highly likely that you need to share these data with clients, coworkers, etc. Keeping this in mind, Fluent Forms PDF allows easy passage of data.
You can quickly generate the data into PDF files and send them to your clients, coworkers, etc. via emails. Furthermore, these emails can be automated, so you don't have to break a sweat.
Automated invoice
When you create your PDF Feed, you will notice there are two templates. You can create a General Feed or an Invoice Feed. But what if you need both? Well, you can do that too.
Simply go to Add PDF Feed and select your feeds. Also, there's a checkbox at the bottom. You can click that as well to generate an invoice.
Conditional PDF
Fluent Forms PDF allows you to apply conditional logic and email PDF files as attachments to your clients. This eases communication, and you don't have to spend time in unnecessary emails back and forth.
Just go to the PDF Feeds and click on the Conditional Logic checkbox. More options will appear below. Choose the input fields that you want to trigger the condition and set your logic.
How to install Fluent Forms PDF
Installing Fluent Forms PDF is very easy. Simply go to WordPress.org to download the Fluent Forms PDF addon and install it. Now head over to the Fluent Forms dashboard, and click on Modules. There should be a Fluent Forms PDF tab. Here you'll see an Install Fonts button. Click on it to install fonts. If your addon is installed correctly, all the features will show enabled.
Next, go to the form you want the PDF form entry feature applied to. Go to the Settings & Integrations. Now click on PDF Feeds from the menu. Click on the Add PDF Feed button on the top-right corner.
Customize the PDF layout in the Appearance tab. And if you have any additional settings, set them in the PDF Contents tab. Click on the Save Feed Settings. And voila! You have successfully installed the Fluent Forms PDF addon.
Last words
The team behind WPManageNinja is continually working to present the best products to the customers. And this Fluent Forms PDF generator is a result of that. This is a new add-on, so we are still working to make it better.
Try it out yourself and tell us what you think. Is this all you hoped for, or can there be more?