Best WordPress Survey Plugins (And Where To Find Them)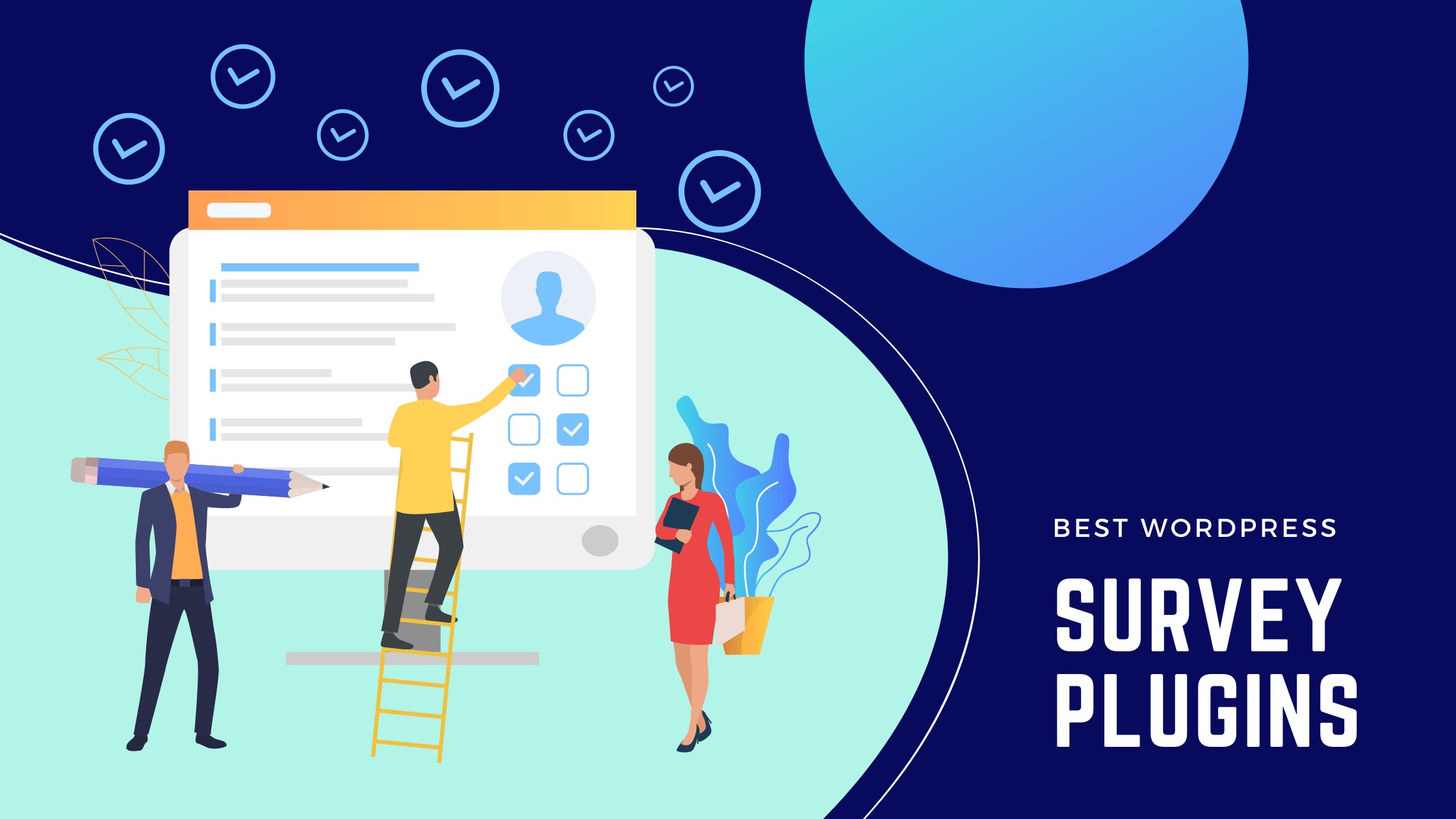 WordPress survey plugins are unique tools that will let you accomplish great things like quizzes, surveys, polls, etc. These are a great medium to increase engagement, collect leads, conduct market research, and even bring in higher revenues.
Quizzes and polls are exciting in appearance, and they are highly proficient in grabbing users' attention. Moreover, they have a lower chance of form abandonment. You can even use them to take exams and grade papers.
Hence, we put together a list of the best WordPress survey plugins out there. All of them have free versions, so you can easily give them a test drive without spending a dime.
Best WordPress survey plugins
Whenever you search for the best wordpress survey plugins, you're likely to find a list containing software like Survey Monkey, Survey Planet, Typeform, etc. We should warn you that these plugins are majorly SAAS. You can, of course, use them, but you won't receive any survey statistics or such management features in your WordPress dashboard.
We don't want to confuse you or misdirect you. Hence we have kept this listicle purely WordPress focused, and all the plugins listed here can be found in the WordPress repository. So without further ado, let's see our list of best WordPress survey plugins.
Fluent Forms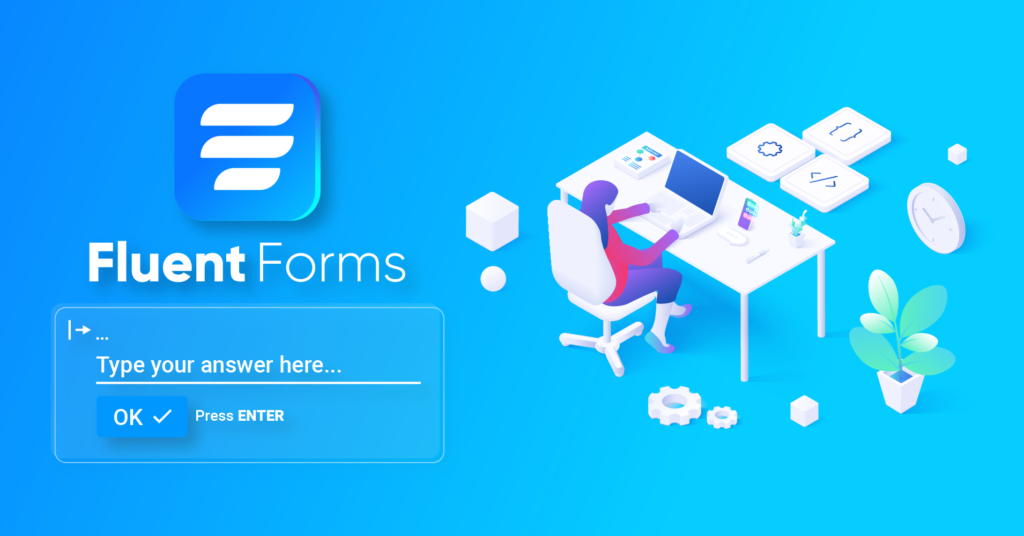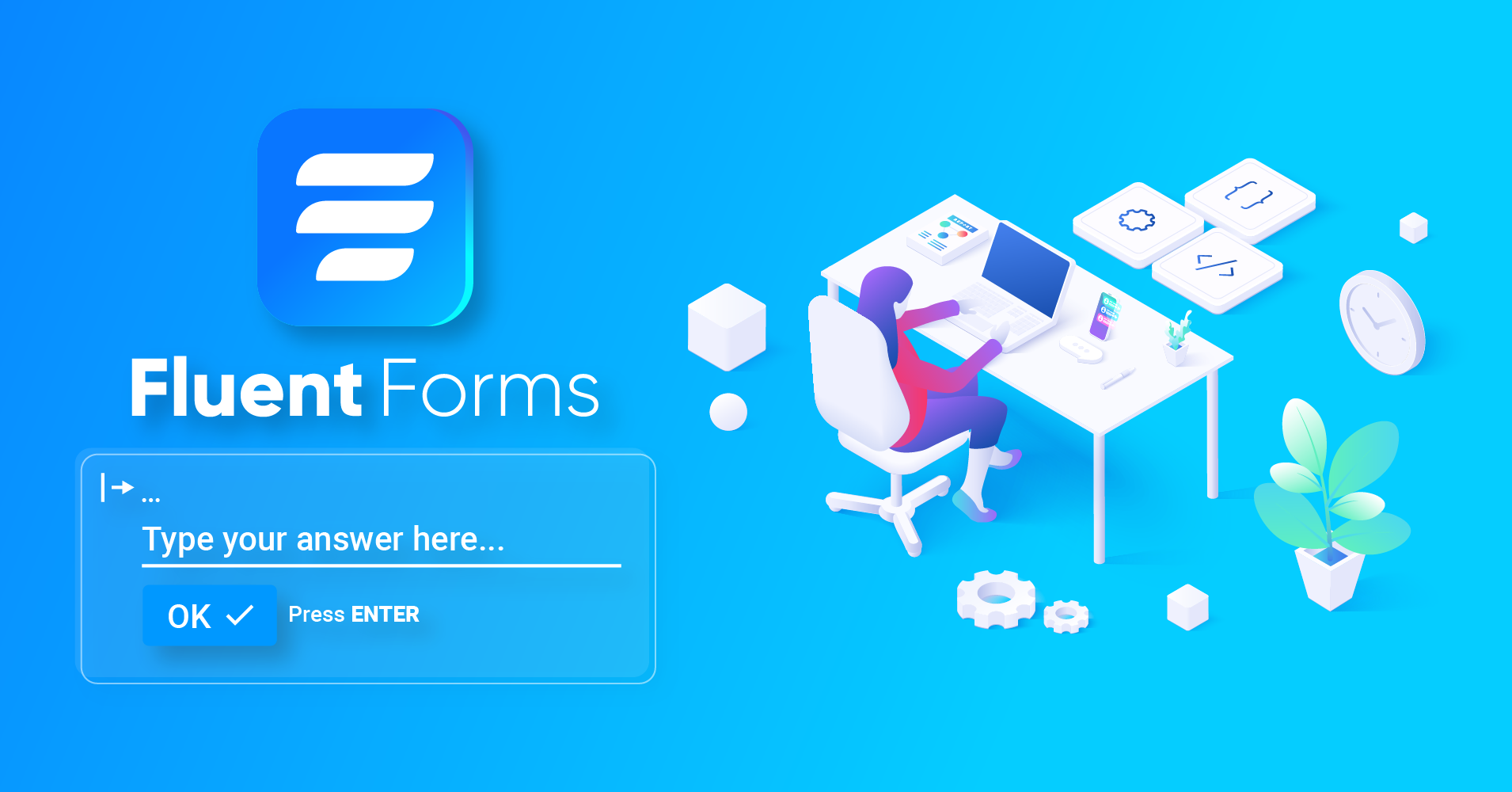 Although a form builder plugin in nature, Fluent Forms will surprise you with its quiz, survey, and poll making features. The plugin is more than capable of all things form building. Whether you need a simple quiz to generate leads, or an elaborate poll to collect customer feedback or conduct market research, Fluent Forms has a lot to offer.
The WordPress plugin comes with 50+ input fields including exciting fields like radio button, multiple choice, checkbox, dropdown, etc. The conversational forms feature alone will answer all your form abandonment issues. Moreover, the 40+ integrations not only make working across multiple channels possible but also offer better contact management. Besides, while the enticing forms hook the user to your site, the payment integrations will let you collect donations as well.
Some of the core features that Fluent Forms has to offer are listed below.
Conversational forms
Allow only logged it users
Schedule quiz's active hours
Predefine whether all or specific questions are required to answer
Limit total entries
Restrict the total number of entries by an individual
Use help messages to give hints
Use error messages to show the correct answer
Shuffle options
Email quiz results
Fluent Forms is the most beginner-friendly form builder. Download now and start crafting beautiful forms FREE!!!

If you are looking for the most straightforward and effortless WordPress quiz plugin, then look no further than Quiz and Survey Master. It will help you create everything from a simple trivia quiz to the effective customer satisfaction surveys to viral quizzes.
With this quiz plugin by your side, you can customize everything your visitors see on their screen, including text blocks, submit buttons, modified results page, etc. Some of the most promising features that Quiz and Survey Master has to offer are listed below.
10 types of question types
Grade correct/incorrect answers
Set questions on a per-page basis
Assign categories to questions
Countdown timer
Share results on social network
Create and display mathematical operations

Opinion Stage is a trusted name when it comes to interactive and visual content like surveys, quizzes, and polls. Although mainly a SAAS platform, it can be easily operated in WordPress. There are various options to go about your business. You can obviously start from zero and build your way up. Or you can choose from hundreds of templates.
Quiz, Poll, Survey & Form by Opinion Stage is excellent for your marketing strategy. It offers one of the most seamless methods of creating exciting and appealing polls and surveys. It has been carefully curated for this particular purpose, and the way it lives upto it is remarkable. Some features that Quiz, Poll, Survey & Form by Opinion Stage offers are given below.
Dozens of integrations
Customizable poll features
Real-time analytics
Shareable on social media
Lead generation form
Read more about Opinion Stage vs Fluent Forms

What's a better method of collecting leads, conducting market research, increasing revenue than Perfect Survey? Pun intended. Honestly, though, this WordPress quiz plugin can offer you unlimited surveys and polls that come with a built-in advanced statistics offering you real-time feedback.
Whether you want to create tests and exercises for your students, or keep track of industry trends, or get feedback on employee satisfaction, Perfect Survey has something to offer each of you. Listed below are some of the most notable features of Perfect Survey.
15 types of answers
Personalized style
Embed via shortcode
Integrated statistics system
Tables and charts
Logical conditions

We'll finish off our list of best WordPress quiz plugins with the Watu Quiz. This plugin provides a very swift and easy solution to creating the best quiz in town. This plugin is mobile-responsive and touch-friendly so that it will function across any device.
The moment you install Watu Quiz, the plugin pre-fills a demo quiz with 3 questions. Watu includes many of the quiz-building features in the free version. However, an upgrade to a premium license will extend the functionality pool even more. Some of the features offered by Watu Quiz are given below.
Data exports
Student logins
Elaborate grading system
Categories
Reports
Data analysis
Shortcodes
Printable certificates
How can you use contact forms to create WordPress quiz?
Best WordPress survey plugins in a few words
All the survey and quiz plugins mentioned in the article are credible in their own merit. You can go to the WordPress repository and try any one of them. However, if we had to give any suggestions, we'd urge you to try Fluent Forms. Not only will you get several answer types like radio buttons, dropdown, checkbox, but you'll also get other form-building features that will help you generate leads and increase revenue like email automation integration, conversation forms, etc.
Fluent Forms is the most beginner-friendly form builder. Download now and start crafting beautiful forms FREE!!!