Connect MailPoet to your WordPress and Get More Subscribers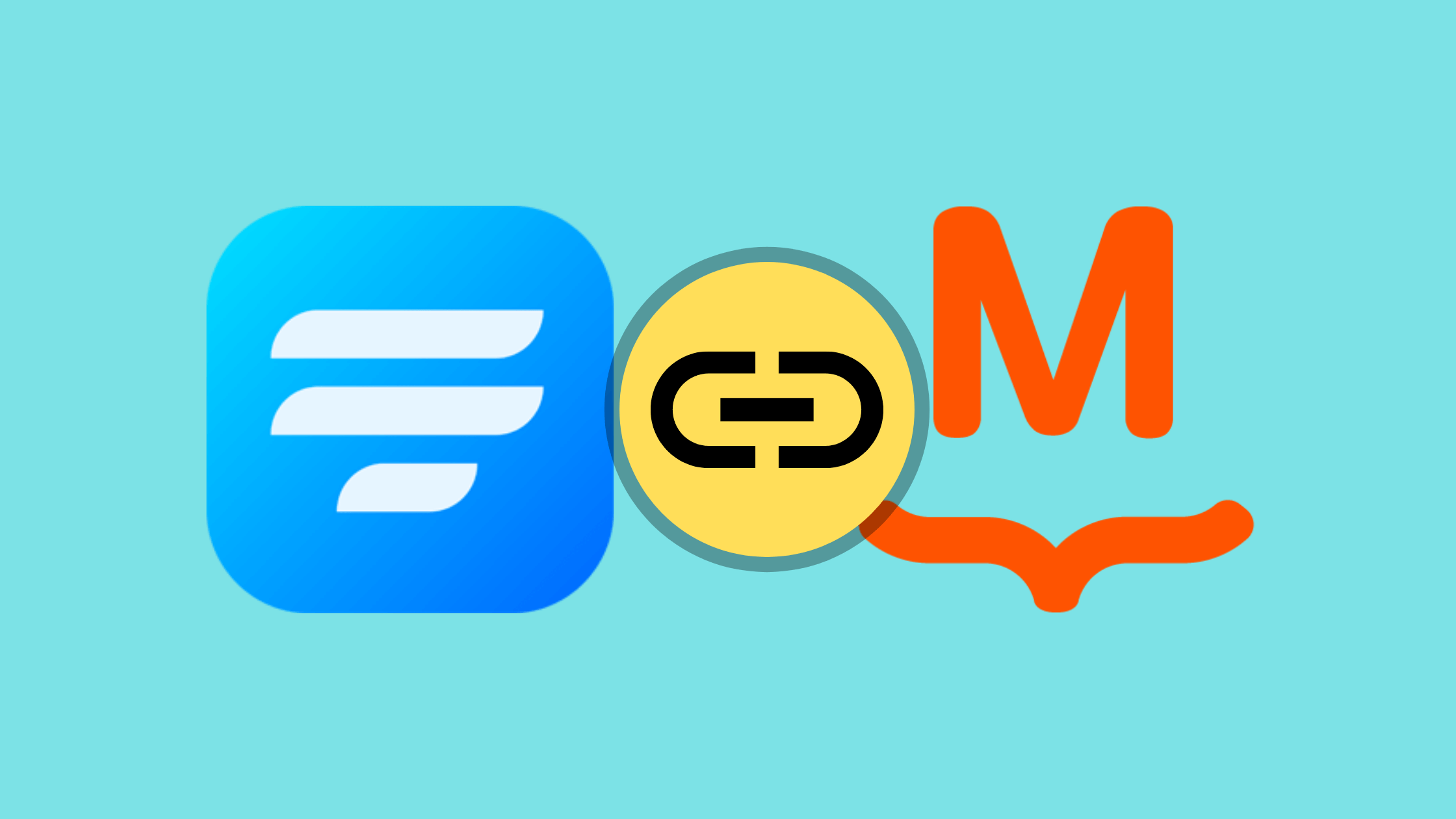 If you are starting your very own business, you need to know how you can create an email list from scratch and the best practices to sustain them.
And while you are at it, know your two best friends in the process – email plugins and form builders. Together they will help you collect leads and nurture them into customers. Keeping this in mind, we will be introducing you to two such tools – MailPoet and Fluent Forms, and we will show you how you can connect MailPoet to WordPress form builder Fluent Forms.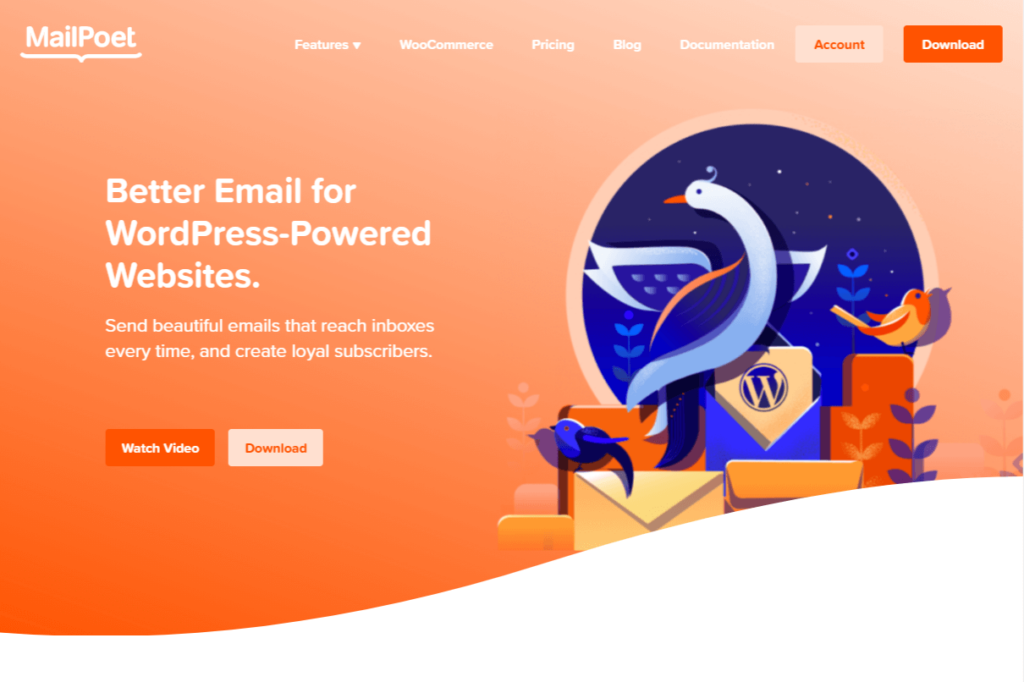 If you are looking for the best email plugin, then MailPoet is the way to go. It is very straightforward to use, and you can connect MailPoet with your favorite tools to make the most of it.
Some of the features that MailPoet offers are:
Email newsletters
Last post notifications
WordPress email templates
Inactive subscribers
WooCommerce customers list
Abandoned cart emails
WooCommerce email customizer, etc.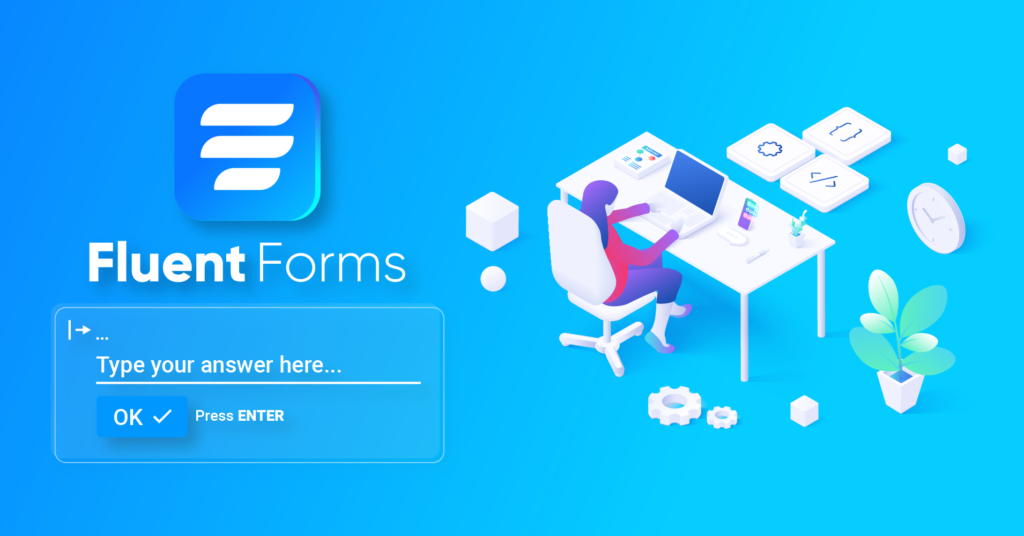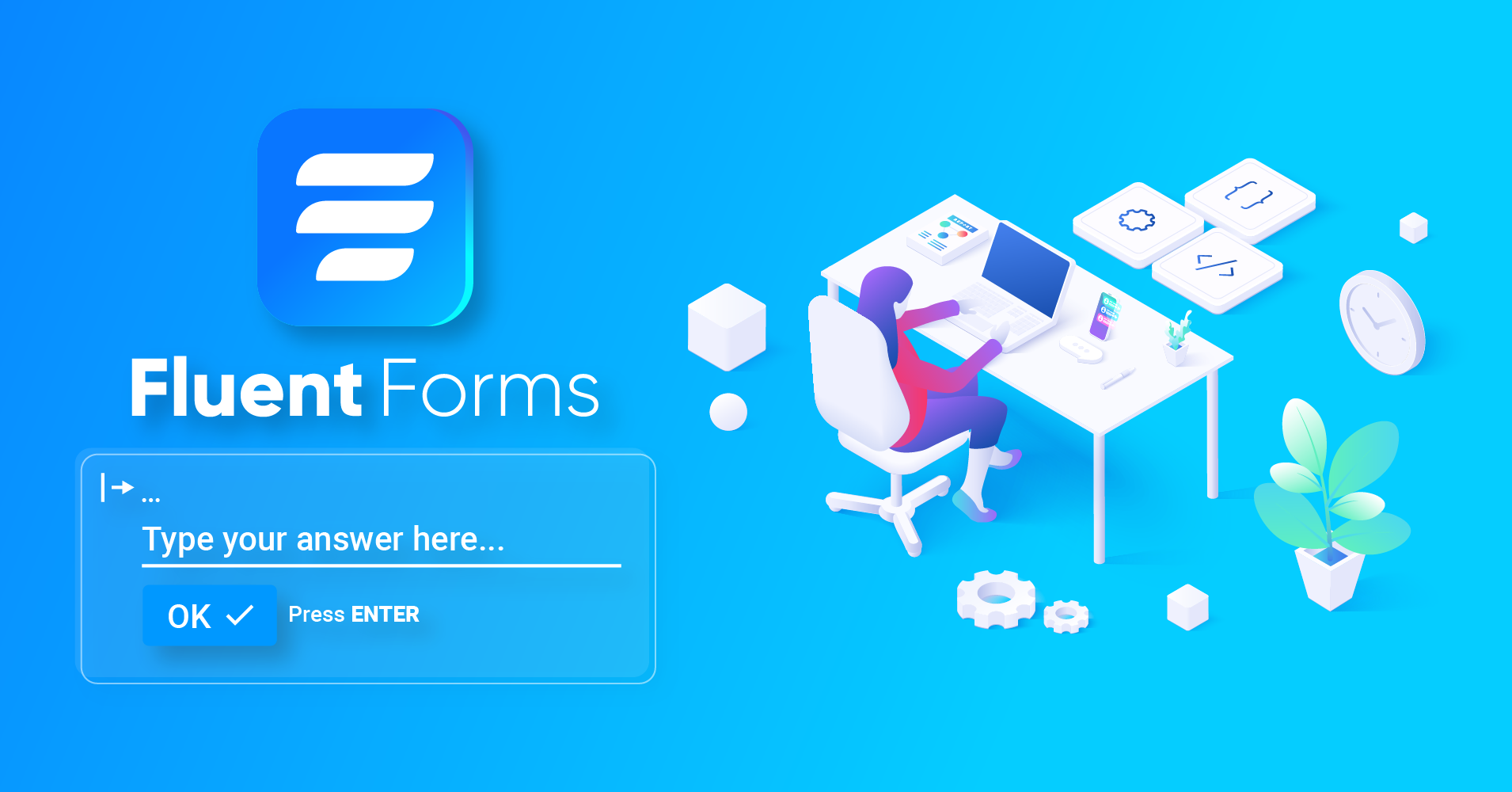 When it comes to WordPress form builders, Fluent Forms is the fastest option there is. It is effortless, functional, and packed with features. Fluent Forms provides features like conditional logic, multi-column layout, custom submit button, honeypot, conversational forms, etc., that most form builders restrict for premium.
Besides, an upgrade to Fluent Forms Pro will unlock features like:
Double opt-in
Payment options
Surveys
File upload
Multi-step forms
Advanced post creation
Landing pages
User registration, etc.
How to connect MailPoet to WordPress
There are various ways to connect MailPoet. But today, we will be using Fluent Forms as it is effortless, and the whole operation won't cost you a single penny. Fluent Forms offers plenty of features for free. One of which is the Fluent Forms Connector for MailPoet. So let's get started!
Step 1: Install MailPoet and Fluent Forms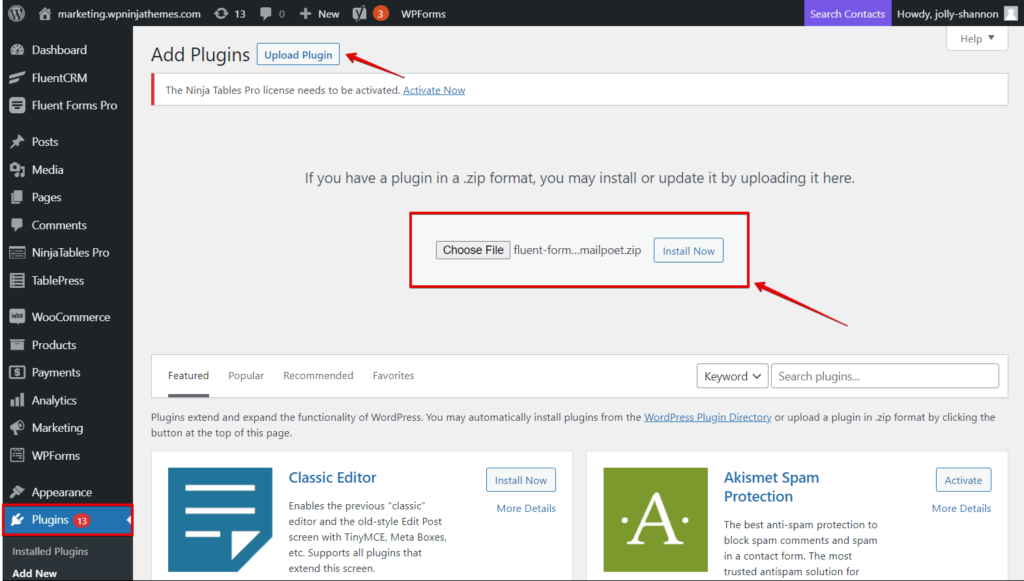 The very first step is obviously to install the plugins. So just head over to the WordPress repository, and download your plugins. For your convenience, we have linked the plugins below.
Now, go to your WordPress dashboard, and locate Plugins from the sidebar. Now click on the Add New button to upload the zip file. Then Install.
Follow this quick video tutorial to easily install WordPress plugins.
Step 2: Download Fluent Forms Connector for MailPoet

Now that you have installed MailPoet and Fluent Forms on your WordPress website, it's time to get the MailPoet add-on. You will notice, Fluent Forms already includes the Slack and MailChimp integration modules. However, due to a great many requests for MailPoet, a separate add-on was later introduced.
To get the MailPoet module, you will need to download a separate MailPoet add-on from the WordPress repository.
After successfully downloading the add-on, follow the steps in the previous section, and you will see a MailPoet module appear among the integration modules.
Step 3: Enable Fluent Forms Connector for MailPoet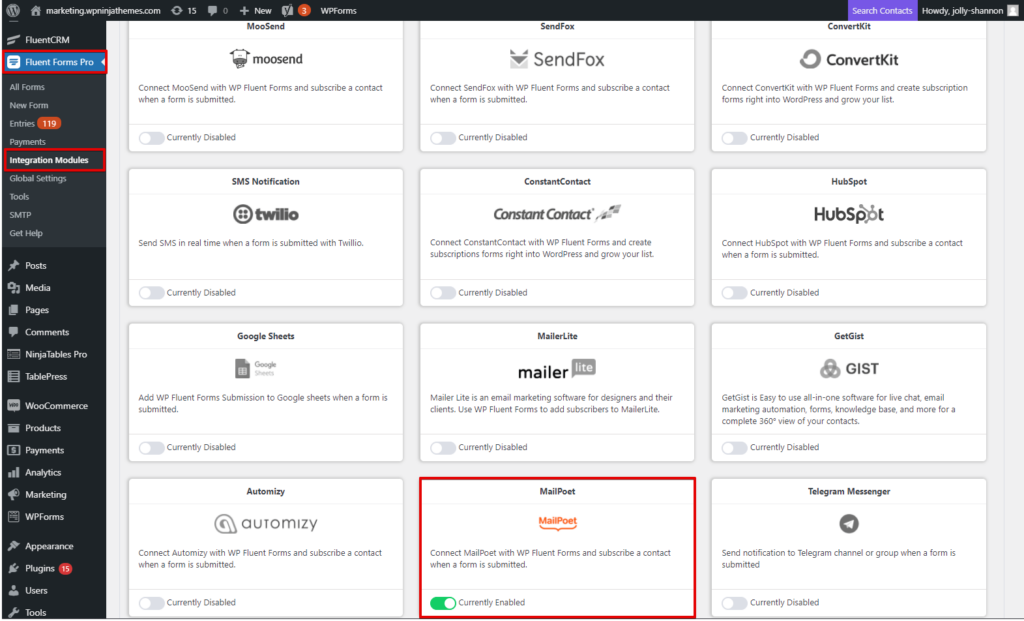 Once you see your MailPoet integration module, toggle on to enable it.
Step 4: Create MailPoet feed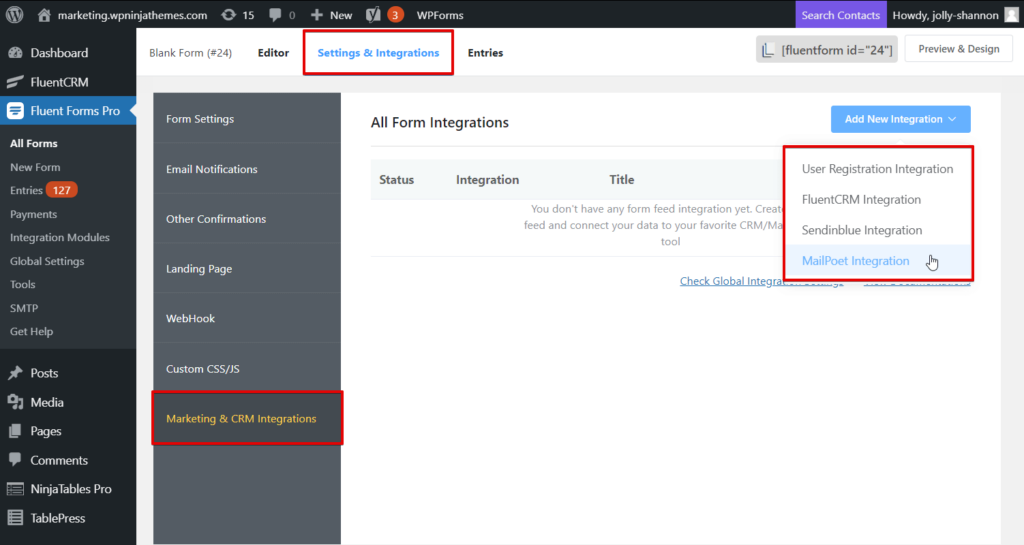 Now open the form in which you want to connect MailPoet. Go to the Settings & Integrations, and from there, select Marketing & CRM Integrations. On the top-right corner, you will notice an Add New Integration button. Select the MailPoet integration from the dropdown menu, and configure the feed. Don't forget to Save Settings.
Last words
MailPoet is a fantastic email plugin. And pairing it up with Fluent Forms, you can send smooth emails for your business. And all that for free.
But if you are up for more, you can try a premium for the plugins and unlock possibilities.