Contact Form 7 vs Fluent Forms: What to Choose?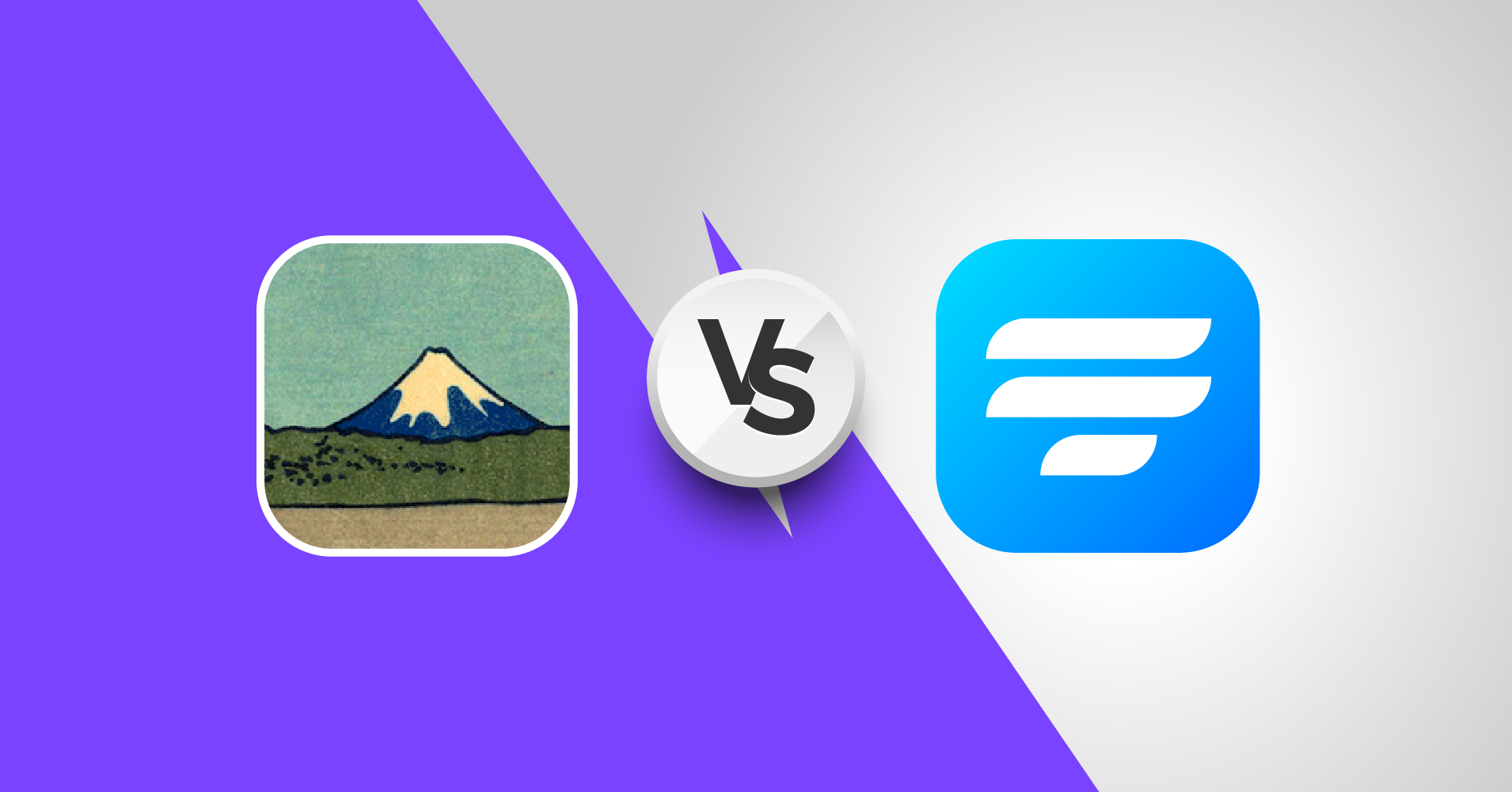 If I say online forms dictate the internet, will you rebuke me? Event registration forms, sales forms, customer feedback forms, and the most prevalent newsletter signup forms – webforms come in many fashions. Wherever you surf the web, it is almost sure that you will face an online form.
From critical marketing intent to fulfilling personal causes, online forms serve many purposes. But using them could be a bit of a hassle sometimes, especially if you have zero to no programming command.
Fortunately, there is an abundant number of form builder plugins that will help you in this regard. Two such plugins are Fluent Forms and Contact Form 7. In this article, we will make a side-by-side comparison between the two plugins so you can choose the best one!
Why you need a WordPress plugin
But first, why do you even need a plugin? Making a form from scratch couldn't be too difficult? In reality, it is. Normally, you would have to use HTML codes to create a form. If you use WordPress themes, you will have some contact forms, but the functionalities will be limited.
WordPress plugins help greatly in this regard. There's an abundance of form builder plugins now, that provide quality form building features. These plugins include useful prebuilt form templates that come with all the relevant fields. Moreover, form builder plugins allow trouble-free sorting of form entries.
Form builder plugins also come with various integrations. All these make the form-building experience smooth. So users don't mind paying some extra bucks, if they have it, for a polished experience.
Contact Form 7
Contact Form 7 is one of the trailblazers of modern form builders. They were there when nobody else was. Contact Form 7 essentially introduced form-building feasibility to the general people. From its initiation up to today, it has been providing free services. However, with the rapid development of the form building community, Contact Form 7 is quickly lagging behind in terms of handy features and smart functionalities.
Fluent Forms
Fluent Forms is the fastest WordPress form builder plugin. It is a very light and responsive plugin. Fluent Forms is comparatively new to the market. But with excellent features and ready customer support, it is quickly winning hearts and making its stand. Moreover, it sports great third-party integrations, which make for an efficient form builder plugin.
Contact Form 7 vs Fluent Forms: The basis of comparison
A useful plugin comes to your door with a bundle of smart features. The very purpose of a plugin is to perfect a task. When a plugin takes a simple task, like creating a form, and turns the result into a beautiful feat, you know it is a great plugin. We have noted down some quality features that take one plugin from a list of many and puts it at the top.
Let's see, based on the above-mentioned criterion, how Contact Form 7 vs Fluent Forms unfolds.
User interface
Fluent Forms is a user-friendly form builder plugin. This includes all users irrespective of their skillset. That means, to use this plugin, all you need is the intention to use it. And that's it. It doesn't matter if you know how to code or not. Or even how much experience you have on this particular matter. Fluent Forms has been developed, keeping entry-level users in mind.
The beginner-friendly perspective helped Fluent Forms stand out among other form builder plugins. This is evident from the significant number of loyal users the plugin has earned in a very short time. By the way, the overwhelming response is not surprising. If you work keeping clients' comfort as your primary goal, customer satisfaction is a boon bound to happen.
In contrast, Contact Form 7 comes with a complicated dashboard. Doing even simple things like displaying a contact form involves a bit of a ruckus. And to manage every field manually, you will need to deal with codes, tags in Contact Form 7 vocabulary. What's more, you will need to resort to an additional tool if you don't want to learn these complex syntaxes. Bit of hassle, isn't it?
On the other hand, Fluent Forms provides a dynamic form-building experience. Any user can feel instantly comfortable using Fluent Forms. The natural features and panels make Fluent Forms effortless to use. Whereas with Contact Form 7, even advanced users have to break a sweat from time to time.
All things considered, I think it is safe to say Contact Form 7 is an outdated plugin, and Fluent Forms quickly takes the trophy where users' ease of use is concerned.
Feature & functionality
Fluent Forms is rich with user-friendly features and functionalities. The sleek drag and drop feature alone makes using this form builder plugin smooth. Also, the plugin presents 45+ input fields of varying use. With these many input fields, you can make almost any form that you can think of. You can also use an input field more than once. It's a convenient feature when making a web form.
To improve proficiency, Fluent Forms brings real-time email notification. This helps a user conduct communication without any time loss. Users can also set different schedules depending on the purpose of their forms. The ability to upload files and images increases feasibility. And you can further guide people with customized placeholders and create multi-page forms for detailed submissions.
That's not all. With Fluent Forms, you will be able to export or import form data and restrict the submissions to a number of entries better suitable for your purpose. The plugin also provides custom HTML blocks, and the forms created are 100% responsive.
You can do a lot of these using Contact Form 7 too. But there's a catch. To do most of these tasks quickly, you will need additional plugins. Often, more than one. Contact Form 7 offers multiple contact forms, form customization, and even the luxury to mail content with simple markup. But doing these will be quite a handful with all the tags.
When it comes to features and functionalities, Fluent Forms comes to your door with more than what you bargained for. So, if you want to get your money's worth, Fluent Forms is the way to go.
Basic input fields
As we have mentioned already, you get 45+ input fields to work within Fluent Forms. Of them, 25+ are basic input fields. Simple tasks like taking in the names, email addresses, contact numbers, etc. become smooth using these fields. You can continue to gather more data precisely using fields like Radio Field, Checkbox, Multiple Choice, etc.
The fields aren't the only stars here. If you can't add fields quickly to your form, then all the functionalities may become slightly irrelevant. Keeping this in mind, the team behind Fluent Forms made these fields easily accessible. You can simply add them with a single click. Or drag the field and drop it where you want. The form is not made of concrete, so you feel free to move it across the form until you find a suitable position.
However, no such feasibility is found in Contact Form 7. The plugin offers a handful of input fields, but using them in a form is complex. You are often required to have coding knowledge. These fields might not even work if you don't have the most modern browser.
Where basic input fields are concerned, we can see Fluent Forms take the lead for providing all the fields free of cost and without any hassle.
Advanced input fields
Of the 45+ input fields, 20+ are advanced fields like Password Field, Signature Field, GDPR Agreement, etc. in Fluent Forms. You can further secure your website using a reCAPTCHA, or a Hidden Field. You can add these fields with a simple click or drag and drop.
These help a user to produce functional online forms quickly. Even if a user is creating a form for the first time, they will be able to catch up with it immediately.
Contact Form 7, on the contrary, provides no such functionality. The plugin has no distinct advance fields, and whatever few input fields they offer are not comfortable to use.
It should be clear by now that where input fields are concerned, be it basic input fields or advanced input fields; Fluent Forms is the winner.
Third-party integrations
Hundreds of companies use WordPress for their websites. Their purpose often varies from one site to the next. And so they often need to resort to different tools to streamline their work better. So any useful plugin teams up with other tools to provide their users with these services as a way of third party integration.
Fluent Forms offers 35+ third-party integrations without any additional cost. So once you acquire the plugin, you will not have to go any extra length for an integration. ActiveCampiagn, MailerLite, Twilio, Constant Contact, Mailchimp, Platformly, etc. tools are available with the plugin. You can further access 3000+ apps and tools through Zapier integration.
Moreover, even the free version comes with useful integrations like Mautic, Fluent Forms PDF, MailChimp, MailPoet, etc.
Contact Form 7, on the other hand, only offers Constant Contact integration. You can get other tools but you will have to install those add-ons separately, spending more bucks.
So where integrations are concerned, Fluent Forms gets a landslide victory in the Contact Form 7 vs Fluent Forms matter. Contact Form 7 offers only one integration, and even that, you can get in Fluent Forms.
Entry management
Managing form submission is straightforward with Fluent Forms. You can view submissions quickly with the VueJS powered backend without having to reload the page. You'll also be able to see other metadata like the users' IP address, submission time, embedded page URL, etc.
The user can also see raw JSON data. But they aren't limited to simply viewing the data as they can copy and save the data in their local directory for using it afterward. You can export the data as CSV or take bulk actions against them.
Sadly, Contact Form 7 offers no entry management system. To track form submissions, you will have to use Google Analytics. You'll also need a plugin if you want to save the entries. It's troublesome and not to mention, lengthy.
On the one hand, you are not only getting all the form submissions on the same page but you are also allowed to work with the entries however you want. And on the other side, you can only track and save submissions, that too, with external help. So if we're discussing Contact Form 7 vs Fluent Forms, the winner here is pretty obvious.
If you're struggling with form management, give Fluent Forms PDF addon a try. You won't be disappointed.
Layout features
Fluent Forms provides some of the most magnificent layout features. The system is very straightforward, and even a novice user can navigate it quickly. The plugin offers a candid alignment of labels, and you can easily position the help message. Asterisk positions can be determined effectively, as well.
Contact Form 7 offers a layout system, but it is not very user-friendly. Any change you want to bring, you'll have to do it manually.
So, it seems like once again, Fluent Forms takes the crown.
Conditional logic
It is a smart feature that fundamentally redesigns the form as you proceed with the form. This smart feature will show you specific input fields based on your response to a previous one. Because of this feature, the online form becomes simple. By deploying conditional logic to a complex form, you can reduce it to a smart interactive form.
You can easily incorporate conditional logic into your online forms using Fluent Forms. In the editor, you'll find a "Conditional Logic" option for all of the relevant input fields. There are dropdown menus that make deploying the logic very straightforward as well.
Moreover, after the release of Fluent Forms version 3.6.3, all upgrades include conditional logic on containers as well.
Again, no smart conditional logic can be deployed using Contact Form 7. So your forms will be long and tedious. And interactive forms remain a distant thing. So Contact Form 7 vs Fluent Forms? Fluent Forms steals the show once again.
Prebuilt form templates
Online forms can serve various purposes. From simply asking for email addresses for the regular newsletter to an intricate online product order form – a web form appears differently. You can create these forms on your own, but proper form builder plugins save you the trouble and provide you with several prebuilt form templates.
We can't stress enough how vital user satisfaction is to the team behind Fluent Forms. Keeping this in mind, the plugin provides 70+ smart prebuilt form templates that can be used without any kind of alteration. But if you do want to customize your form, you are free to take a form template and tweak it any way you want.
Unfortunately, Contact Form 7 isn't equipped with any such workability. There are no prebuilt form templates in this plugin. The form templates mentioned on the website are the ones you create. But if you want to edit them, you will have to use form tags with specific syntax rules. It's a complicated procedure.
Fluent Forms once again provides you with easy functionality where Contact Form 7 offers complex methodology. Contact Form 7 vs Fluent Forms? You know who to support.
Spam filtering
When you use online forms, you're exposing yourself to various cyber threats like spambots. To better safeguard your site from these adversaries, you will have to take some precautionary measures.
Fluent Forms offers some very advanced fields, like the Password Field. To better protect your data, Fluent Forms is well equipped with active security measures like reCAPTCHA, honeypot, Hidden Field, etc. A hidden field will remain invisible to your eyes, but any spider will be deceived into filling it.
Additionally, you can even have Akismet integrated for better spam protection. Besides, features like reject form submission, conditional confirmation message, form restriction, etc. make data security even stronger.
Good news for you! Contact Form 7 presents you with these spam filtering options. You will be able to add a hidden field to your form. You will also get a reCaptcha and a simple captcha facility. But there's a bit of a dark side. It comes as an integration module so there's an extra hassle here.
In this scenario, Fluent Forms clearly wins the Contact Form 7 vs Fluent Forms round.
Support & documentation
Fluent Forms leaves no stone unturned when it comes to providing customer support. There is detailed documentation explaining each functionality at length. The documentation is coupled with graphic video tutorials. Hence, users find it really easy to understand. They are also very thorough that there's no room for any confusion.
The premium support is something Fluent Forms takes great pride in. No matter which license you go for, the team provides support for each one of its users. You can contact the support engineers at any time via email, and they will get back to you.
Moreover, Fluent Forms has an enthusiastic Facebook community. The users are very passionate about what they do. The Fluent Forms Facebook community is a knowledge-sharing platform where you'll find a lot of eager users ready to answer your queries.
Contact Form 7 answers to FAQs on a designated FAQ page, and their official website offers wide-ranging documentation covering a variety of topics. The language and presentation, however, are not very comprehensive. So things may seem very confusing, even to an advanced user. There is a support forum on WordPress.org, and if you want professional support, you will have to connect to a third-party support provider certified by Contact Form 7. The con here is that you will have to pay a handsome fee for that.
Both the plugins offer extensive documentation for their users and have keen users helping each other out. But where Fluent Forms extends premium support to all of its users, Contact Form 7 has no such platform. The plugin has only certified a third-party support provider to help users out. That too, after paying some more bucks.
Licensing & pricing
Fluent Forms is a freemium plugin. This means that a lot of its features and functionalities are available to you free of cost. The plugin is really easy to activate, and you can easily enjoy it.
Different pricing options are offering you more premium features. The pricing plans are devised to provide flexibility to users starting at $59. These licenses include options varying from using the plugin in a single website annually to purchasing the license for unlimited sites for a lifetime.
Contact Form 7 is a free plugin. It provides all its functionalities for free. Although it seems like a win, Contact Form 7 will limit you when it comes to features. They don't offer a lot of smart features. You will have to buy extra add-ons for various purposes. So, although it seems free at first glance, Contact Form 7 may end up costing you a fortune.
Contact Form 7 vs Fluent Forms: Final thoughts
Both Fluent Forms and Contact Form 7 have their distinct philosophy and make the best of it. There are significant differences between them. So it would be wise to consider some crucial aspects before settling on any one of them.
Contact Form 7 is a free plugin that provides you with all the necessary functionalities. So, you will get everything you need to create a plain online form. And that's pretty much it. For anything more, you will need to use supplementary add-ons that will cost you bucks.
Fluent Forms, on the other hand, will cost you money but give you way more than your money's worth. You won't have to install any additional add-ons for any feature or functionality. The plugin comes with –
45+ input fields
35+ integrations
One-stop entry management
70+ versatile form templates
24/7 support
Conditional logic
And this is not all. The team believes they can make your experience smoother and is working hard to realize their vision. You can follow the public roadmap to stay updated with their plans.
In conclusion, it is evident from the discussion that Fluent Forms is more user-friendly and straightforward. Any user can have a comfortable experience with this form builder plugin. This is affordable and is continually introducing new features. But don't take our word for it all. Contact Form 7 vs Fluent Forms? We'll let you decide.