Beat your Competitors with 7 Email Copywriting Best Practices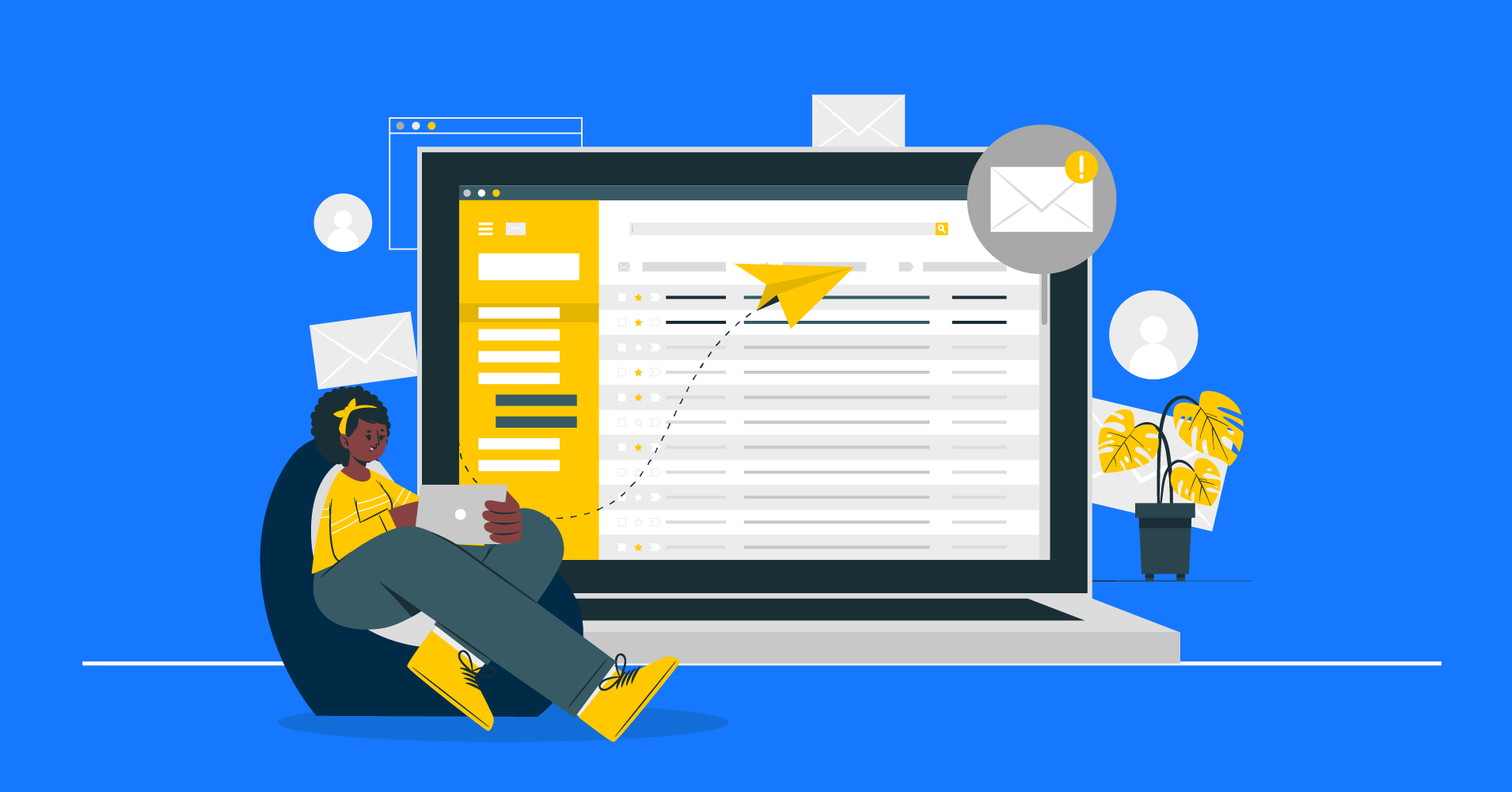 Email marketing is more powerful now than ever. Because of the pandemic, online businesses are experiencing the best moments. From promoting your deals to acquiring new customers, emails truly are a great part of digital marketing.
But when it comes to email, the most significant part is email copywriting. Agree? That's why an email marketing specialist always takes care of their copywriting to make it more engaging.
From your subject line to preview text, you have a little time to amuse your recipients and help them make the right decision. You're a good copy away to make your users hit that call to action.
Email copywriting seems overwhelming as it's different from writing a long-format blog post. Instead of talking to many, this is one-to-one communication. But don't worry! I'm putting together email copywriting best practices to let you enjoy comfort and relaxation while crafting an epic piece of email copy.
Fluent Forms is the most beginner-friendly form builder. Download now and start crafting beautiful forms FREE!!!
What is email copywriting?
We start from the basics so that we stay on the right path. Okay?
Email copywriting is an organized way to craft emails that help achieve your goal. Now that goal might be 'year-end sale' or 'early bird product discount.'
Like other copywriting areas, you need to hook up your users right at the beginning. What you do with your blog post, you'll do that now with the email subject line. Get them to enter your email. And enticing headlines work like magic. It's the charm that drives people to read what's inside.
People opened your email. Now what?
It's time to engage your readers to check out the offer you've given. Keep in mind that writing a blog post is easy because you've enough room to explain everything in detail. But you can't play the same trick with email copy.
When your email hits the inbox of your readers, other emails are reached at the same time. So, people don't get a whole day to read emails. They login, sneak peek, delete some, and open a few. You have to make your place within that short span of action.
One last thing, it takes time to be a killer email copywriter. All you have to do is keep practicing, A/B testing frequently, and checking on results. That's how you can master this area. To give you more inspiration, I'm here with email copywriting best practices. Read them and apply to your next email campaign.
By the way, if you want to start your email marketing in WordPress, check out our free tool FluentCRM.
Email copywriting best practices
Don't take it for granted that your subscribers gave their email addresses so they will open and read all the emails you send.
It's quite the opposite thing. They let you contact them directly, which brings a great responsibility on your shoulder. Your readers want to hear what pleases them. You have to put yourself in the customer's shoes. That's the key to win your subscribers' hearts.
If it goes wrong, they will delete your emails right away. And if the unpleasantness continues, you will get struck by a higher unsubscribe rate.
Let's get straight to the main points and see how you can meet your readers' expectations.
Let the subject line accomplish 50% of your goal
The first thing that catches your user's attention is the email subject line. If it sparks their interest, they'll sneak-peek what's inside. If it fails to align with what they wanted, the trash bin is the final destination for your email.
You've spent a lot of time writing your email body but haven't care about the subject, then get ready for some unpleasant outcome. People won't open it, first of all. My suggestion is to think about a perfect headline with the same seriousness as your copy.
Let's take an example from the headline below. Amberstudent is a UK-based house finding service. England was highly ambitious to win the Euro 2020, but they failed with their slogan 'it's coming home.' Although it's a bitter experience, Amberstudent took the slogan and made their headline funkier. Also, you can read their CTA which is very creative. I'll discuss the CTA a bit later.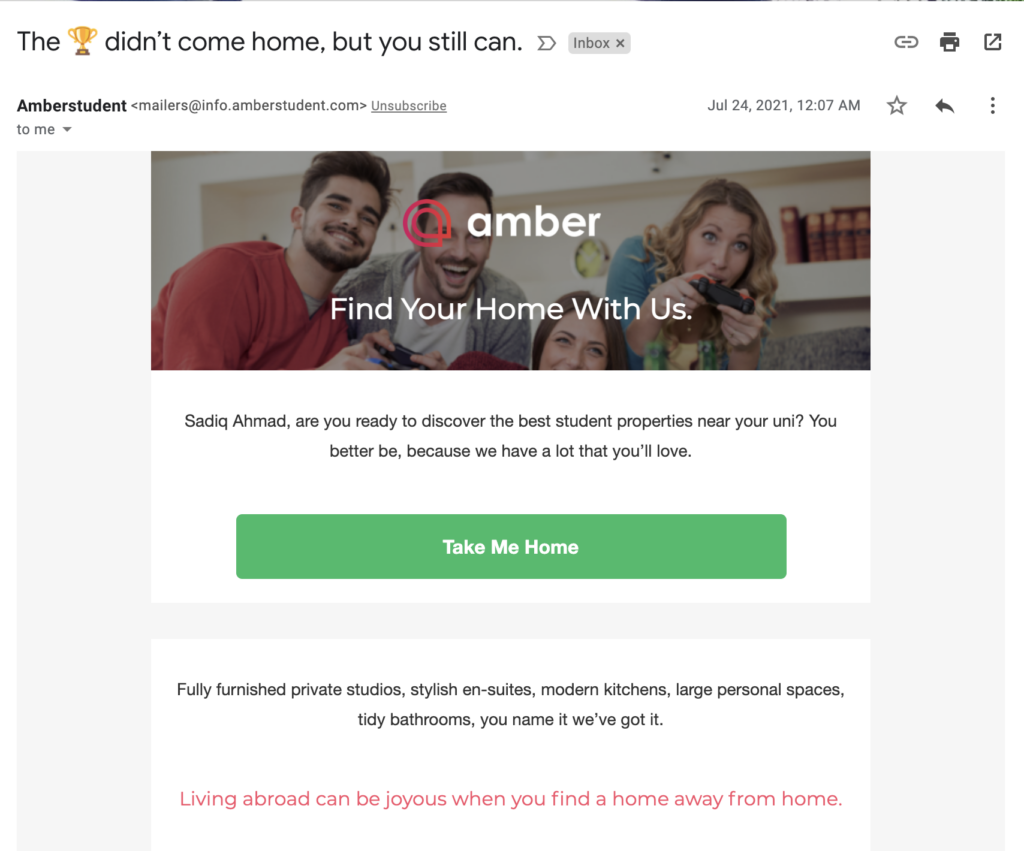 While writing a subject line, keep in mind that a rich portion of your readers will read it from their mobile phones. So keep it short. Also, the shorter headlines have more open rates.
Urgency and action are two strong suits that can motivate your recipients. Try using action verbs to help users make a decision. With one or two tricky words, you can show urgency in your headlines.
Get full advantage of the preview text
This is a challenging part. When you're bound to write in a few characters, it's hard to make a sentence that makes sense. Usually, email service providers let users see how the preview will look finally and if any portion got cut because of the length.
Preview text is the second most significant part after the subject line. Make it intriguing so that users have to click your email by reading that tiny portion of text.
I'm sharing how it looks on my Samsung device, and it might vary across other mobile phones. Especially, on iPhones, the preview text gets more room.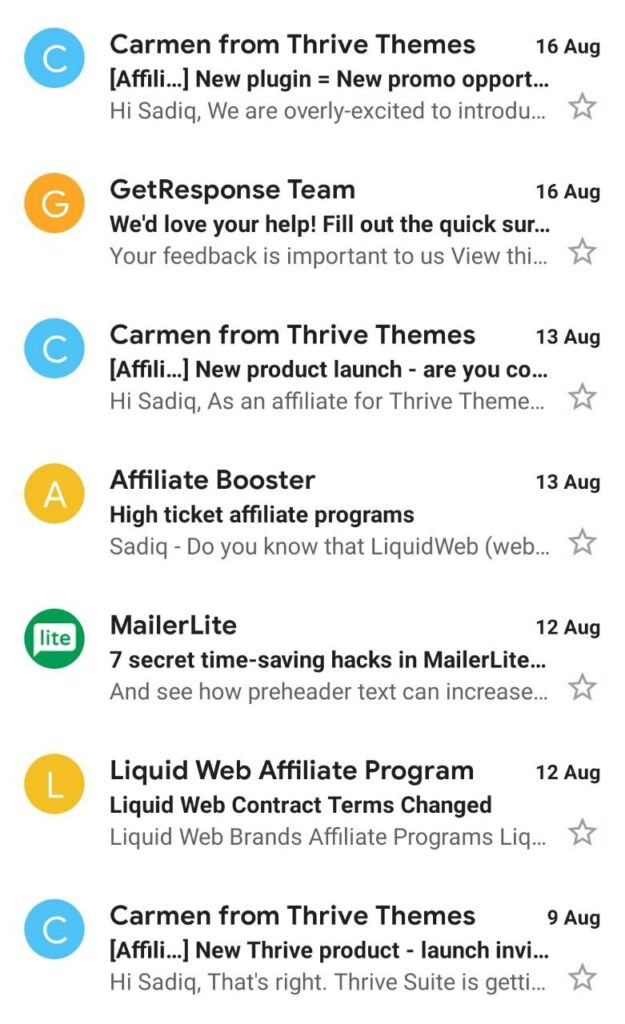 It's like storytelling! Your headline is the title, the preview text is the teaser, and the email copy is the story.
Now you know what to write on that preview. It should resonate with your subject line. This part gives your users an excellent opportunity to get an idea of what they're going to see in your email.
Remember, this is a teaser. Keep it brief and enthralling. You have an entire canvas on the body to tell in detail about your story.
Keep it brief and simple
If I miss a day to check out my inbox, the next day, all I can see is my inbox is overflowing. I don't know then where to start. I'm sure the same thing happens to you. It's not surprising because every day, 300 billion emails are sent!
From there, think about your readers. How many emails they receive per day. When their inbox is loaded with tons of emails, will it get enough attraction if you send another with a long story?
Anyway, let's take a look how Strava did this with their email. They kept their whole design clean along with a nice a little paragraph. By the way, that's not the whole email. It has more parts on the bottom. But you can understand how to keep things minimal.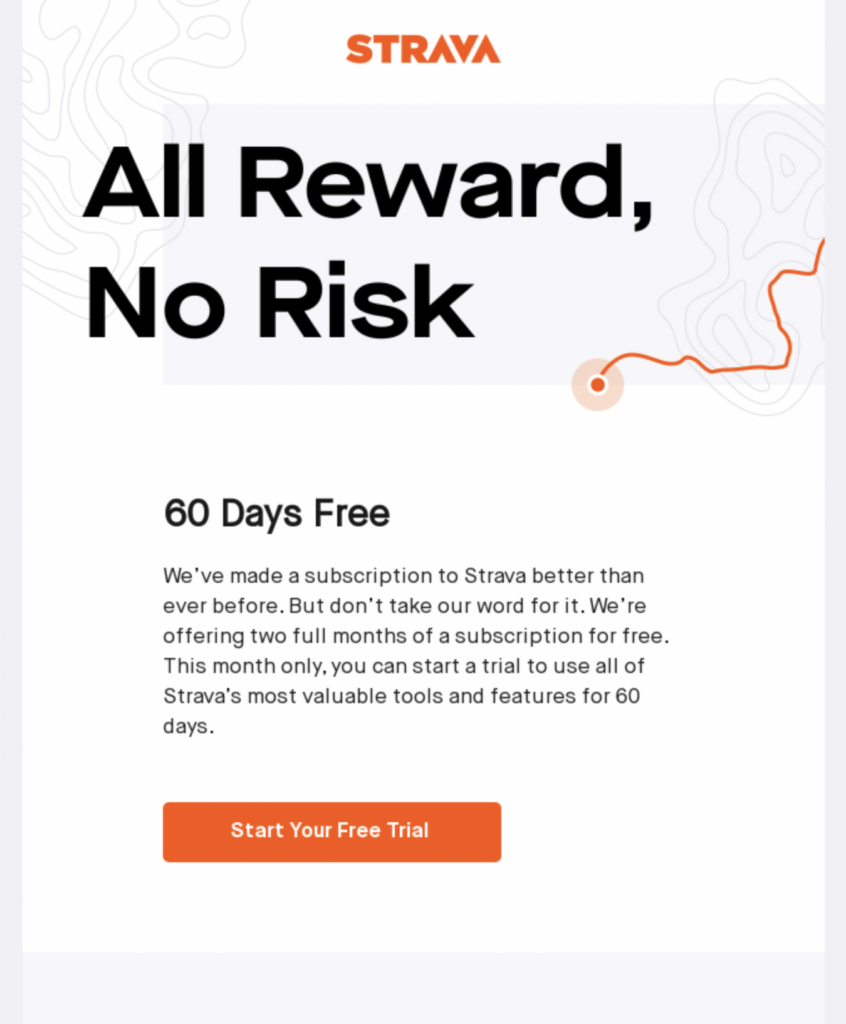 You've got the answer. What I want to try to say here, keep your email as short as possible. Highlight the key points, so users don't miss them even if they just skim over the whole copy.
Without making your email heavy with many Call To Actions, detailed descriptions, and a lot of images, you can give your users the comfort they want. That's what stands your email out of all the junkies.
Personalization works like a charm!
If you're determined to take some advice from this post, here it is. Get personal.
Personalization has many benefits, from attracting the reader's attention to memorizing your brand. Above all, it rewards you with a higher conversion rate.
Now you may ask how to get personal since I'm writing to thousands of people? Here's your answer. When you start writing your email copy, think about you're writing to one friend, one colleague, or just one customer.
Here's an example of how personalization can touch your users' mind. Chris Guillebeau, the famous mentor, exercised the first name to address his subscribers.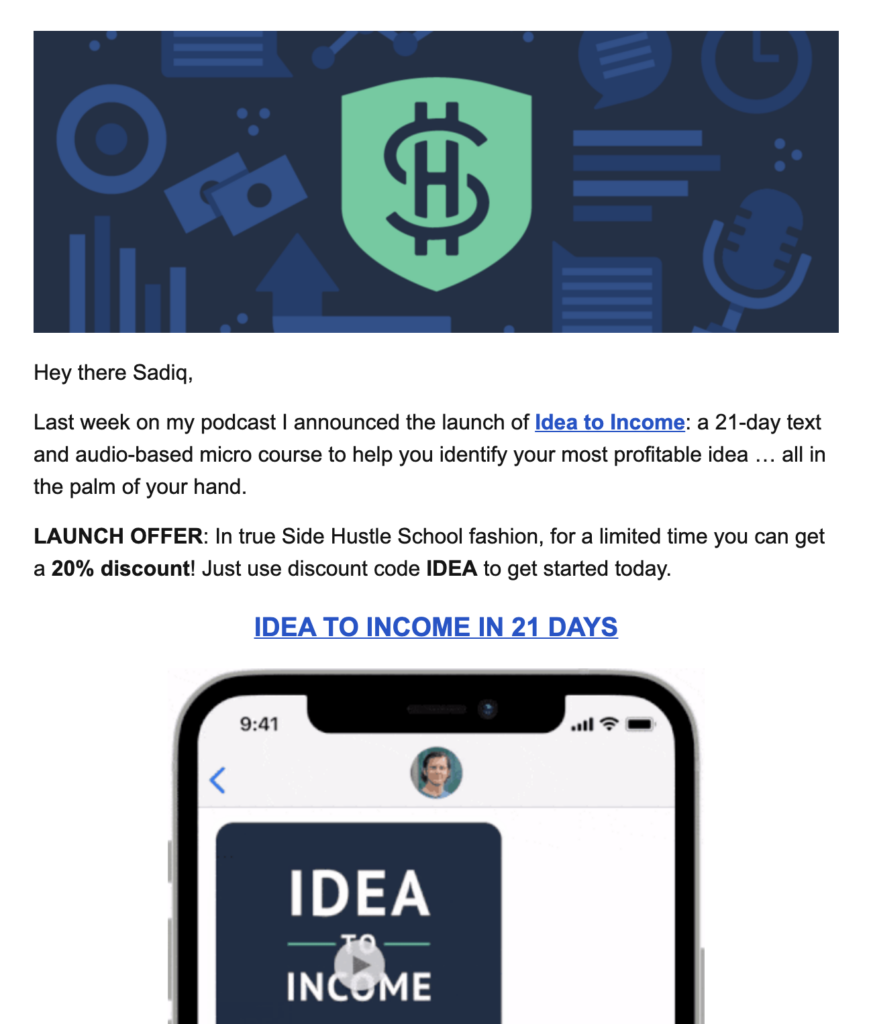 End of the day, your email will be opened by an individual, not by a whole group. Right?
Pretend that your friend is waiting on the other side to hear exciting stuff from you. Email communication is not different than you keep relation with your closed ones. If you can nail that in your mind, you can make it happen in reality.
In the beginning, I've told you that email is a one-to-one communication even though you're sending the exact copy to millions. From that note, make sure your approaching in a cordial and friendly tone.
Be mindful with your CTA
We live for the CTA to get clicked while sending emails. Whether getting traffic, gaining sales, converting to customers, we really want people to hit on those buttons.
But, be careful with that little thing. If you can't play safely, it could misfire with the cost of unsubscribing or ending up in the trash.
At the same time, people must check out what you're offering. To achieve the optimal conversion, you need to follow the best practices that worked for others and will work for you.
The first one is using active words. These are the words that push your readers to convert. Your CTA text must be creative so that people can't overlook it. Instead of "50% off," you could say, "Get 50% off now." You can use "Secure your seat now" as opposed to "We're open for registration."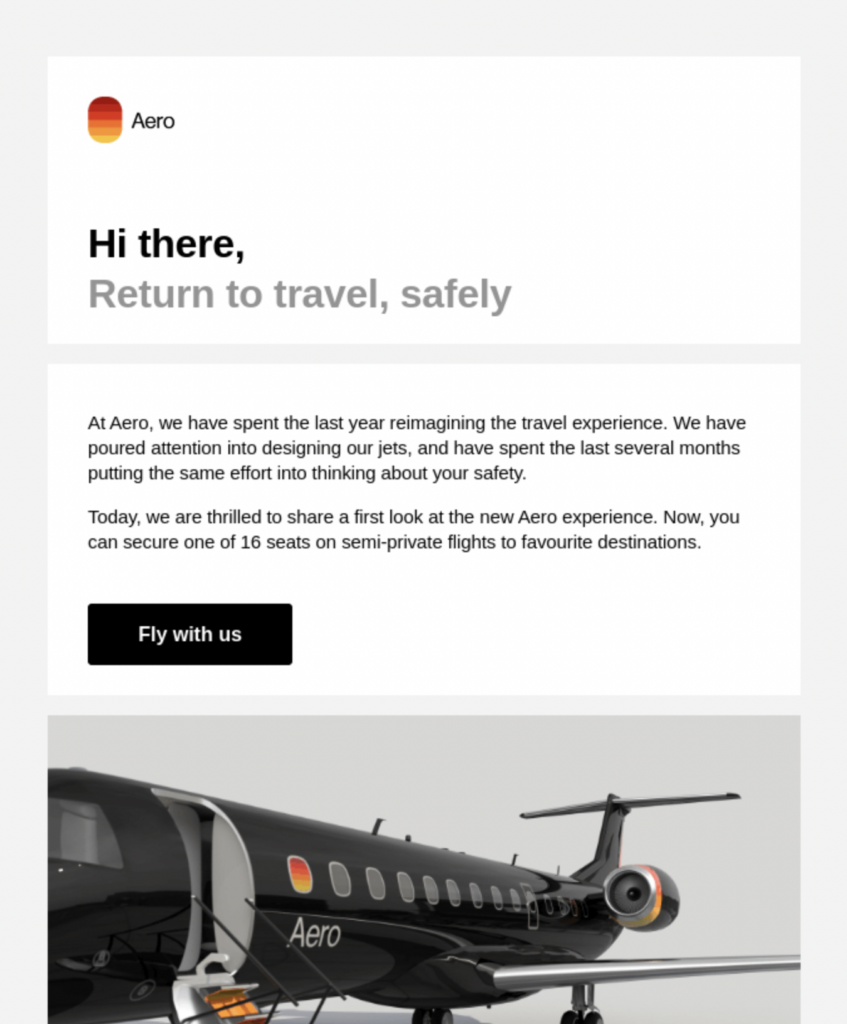 Another crucial part is to be specific. Ignore the generic text and describe your offer in a clear and straightforward way. "Start learning today" or "Get early bird discount now" are more meaningful than "See more."
While creating your CTA, you may think about keeping it aligned with your brand personality. There might be some words or tones you regularly use that represent your brands. Bring them on CTA and make it another place for branding.
Avoid industry jargon while you can
You might be an expert in your industry, but keep readers away from educating with a difficult learning curve. Usually, an audience is comprised of various backgrounds. That's why you need to avoid the technical terms that they may not understand.
Instead, try with easy words, synonyms, or alternatives. Your goal is to convert people, not to educate them. If they find it hard to understand, they'll leave your email right away.
After all, who's going to spend time if it doesn't make sense?
You know your customers need the offer you're selling. Tell them why they need it. Focus on their pain point, and explain how you're going to resolve it.
Does your product save time?
Does your service alleviate a particular pain?
Focus on that selling point as opposed to showing how knowledgeable you're with technical jargon.
Be brandful!
In short, branding is a powerful tool that helps your email stand out. I have my personal favorites. Every time I receive an email from them, either I read it right away or move it to a respective folder for later reading.
What does the branding include?
Well, it's not possible to answer in one word. As we're talking about email copywriting, let's keep it simple. As a brand, you have a specific voice – be it authoritative or playful. Make sure your email copy reflects that.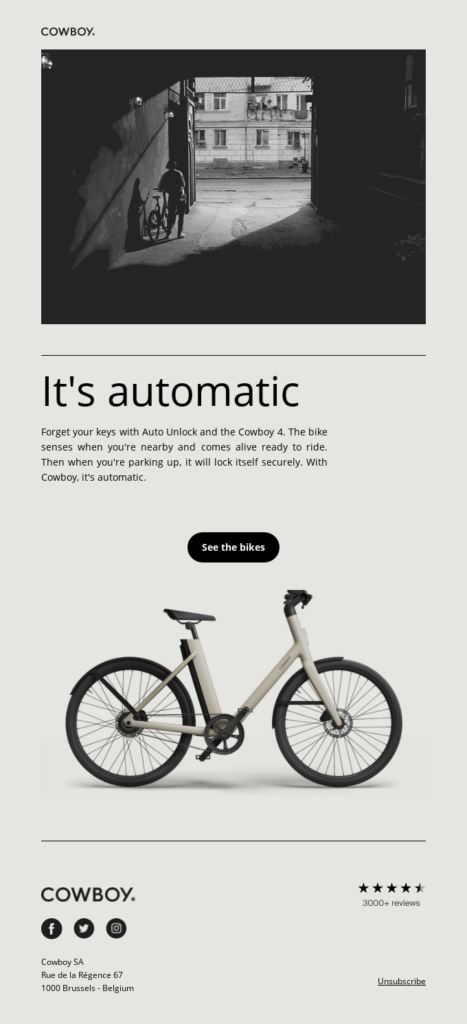 The other things that are not related to copy yet you should keep in mind for more incredible results. Such as colors, personality, logos, CTAs, etc.
Maintain it in a way that people can easily remember your brand so that next time you send an email, they can identify it without any doubt.
Conclusion
Here's a recap of what we've discussed so far.
Nail the headline 
Work with email preview text
Keep it short 
Get personal
Carefully play with CTA 
No more industry jargon 
Keep your brands in mind
With email marketing, you can connect more people with your journey and achieve your goals successfully. Make your brand voice stronger and email copy more engaging. You can expect a better outcome after that.
Now you know how to go from generic to pro by using the tactics described above. If those actions helped other brands to reach the top, yours could be next.
Let's get back to writing the email copy that converts!