Everest Forms vs Fluent Forms: A Comparative Analysis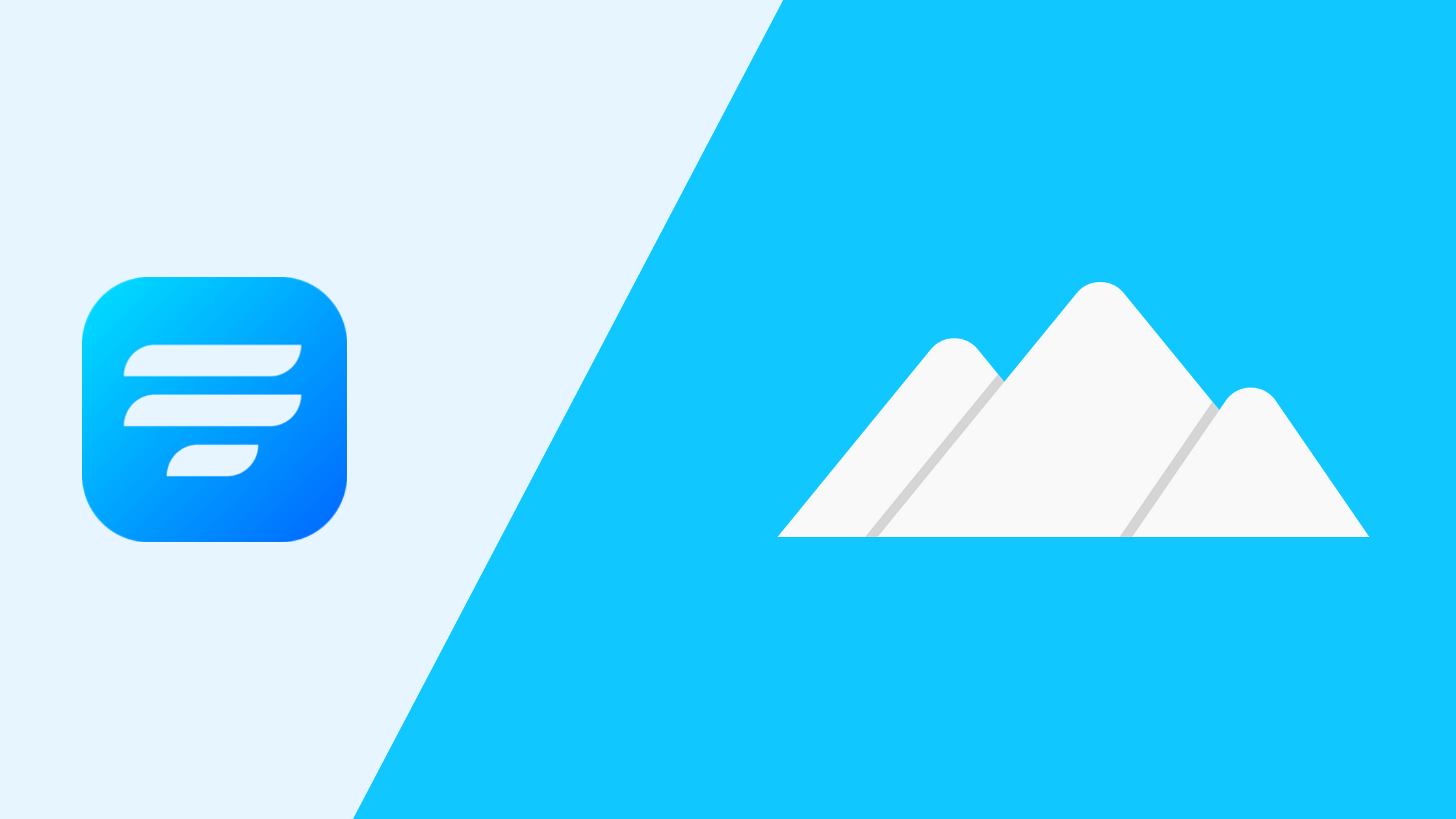 If you have a website, you need forms. That's as simple as that. However, choosing a WordPress form plugin that will help you create the perfect form is an entirely different matter.
With this in mind, we have put together a comparative study between two proficient form builders, Fluent Forms and Everest Forms. If you were considering purchasing either of the plugins, then you must read this Everest Forms vs Fluent Forms comparison blog. So let's go.
The most lightweight solution to WordPress form creation is Fluent Forms. This form builder helps you create mobile-responsive forms in minutes, seconds if you go for prebuilt form templates.
This WordPress form builder is armed with all essential functionalities that a user may need, and then some. From input fields, integrations to form restrictions, conditional confirmation, spam protection, Fluent Forms has you fully covered.
Even the free version of Fluent Forms covers a wide array of functionalities that many other builders charge a fortune for. All these have made Fluent Forms vastly popular among users.
When you are looking for an easy way to create simple forms, you are bound to come across Everest Forms. This WordPress form plugin offers a 100% responsive solution to your form-building woes.
There is a shortcode so you can easily publish your forms on any page or post. Moreover, the smart tags allow dynamic emails and subject lines. The quick form preview, AJAX form submissions, editable form validation messages, etc., make this WordPress experience a breeze.
Furthermore, an upgrade to a paid license will open more functionalities that add to the plugin's usability.
Everest Forms vs Fluent Forms: Comparison
Both of these plugins are incredible and will do the simple job of creating forms. However, some noticeable differences between them set the plugins apart. We'll do our best to compare both of them and give you the best Everest Forms vs Fluent Forms analysis.
Form editor
The first thing a user needs to consider in a form plugin is the form editor. The rest you can adjust to an extent, but a chunky form editor will eat away your time and energy, and this isn't something you want to put up with.
Fluent Forms hosts a sleek form editor complete with powerful drag and drop. The interface is straightforward to acclimate to. Anyone with any level of experience can easily navigate through this interface and create the form they need.
Everest Forms' form editor, too, is credible. The user interface is friendly, and a beginner will have no trouble navigating their way through. The drag and drop adds to its simple elegance as well.
Prebuilt form templates
Prebuilt form templates play a silent role in form builder plugins. These are not something you immediately need, but their availability will decide how fluent your experience is. Prebuilt form templates help you save time and effort and let you employ that on something else.
Everest Forms offers some prebuilt form templates. Unfortunately, the number is too less compared to almost anyone else in the market. This plugin only has two templates to offer.
In contrast, Fluent Forms currently offers 70+ form templates, of which 25+ are available for free. What's more, these templates are a vast pool that caters to various needs like a contact form, product order form, registration form, survey form, etc. That's an impressive feat to consider in the Everest Forms vs Fluent Forms debate.
Input fields
Another crucial factor to consider after prebuilt form templates are the number of input fields. These are essentially the building blocks of a webform. The variety of input fields defines the extent to which the webforms can be used.
Fluent Forms understands the significance of input fields. And as proof of that, the WordPress plugin offers 45+ input fields, 25+ of which are available for free. The free fields include the basic name field, email field, to radio buttons, check box fields, custom HTML, Google reCAPTCHA, hCaptcha, etc. And the premium fields offer a range more like file uploads, form step, color picker, payment fields, repeat fields, etc.
In comparison, Everest Forms stands quite bland. The form builder offers only 9 general fields, of which two of them are basically name fields. And there are 13 advanced premium fields. Compared to Fluent Forms, that's a sorry number since it provides more than that on the free version alone. Moreover, you'll have to pay for basic fields like password field, hidden field, country field, address field, etc., with Everest Forms which you get for free with Fluent Forms.
PDF form submission
Webforms are fundamentally used to fetch user data. Hence, it is vital to have an organized entry management system in place. PDF form submissions have a lot to offer in this regard. PDF files are smart, simple, and hassle-free.
Fluent Forms has a separate add-on for anyone who wants this functionality. It is easy to use and requires no expertise. You can quickly generate PDF files from the user-submitted entries. This makes entry management neat, and you'll also be able to provide your users with custom PDF files with your brand logo watermarked.
You will also have PDF form submission features to some extent. Everest Forms lets you send user data as PDF files. You can attach them to emails and send them to both admins and selected users. However, to avail of this feature, you will have to pay at least $69 annually, and you can use it for one site only, which is a ridiculous amount to pay for a feature as basic as that.
Fluent Forms is the most beginner-friendly form builder. Download now and start crafting beautiful forms FREE!!!
Spam protection
One thing you need to keep in mind when dealing with webforms is spam. Spambots will hound your webform if enough security measures are not taken. Thus, it is of the utmost importance to ensure that your webform has enough cybersecurity measures.
If you use Fluent Forms, cyber threats are not a matter you need to concern yourself with. There are ample data security measures against spam that will keep your forms safe. Honeypot, reCAPTCHA, hCaptcha, hidden field, etc., will safeguard your forms without any added charge. Furthermore, Fluent Forms Pro will allow an additional layer of safety with Akismet integration. But that's not all. Explore the plugin, and you'll find more features.
Everest Forms on the other hand, provides only a handful of anti-spam features – Smart Google reCaptcha, Math Captcha and Honeypot. You can clearly see how this fares against Fluent Forms.
Integrations
Third-party integrations strengthen a plugin. They add to the functionalities of a plugin. There are limitations to a job, so to overcome them, skillful form builders join hands with other tools and offer integrations so users can make the best of their experience.
Fluent Forms already has a tonne of functionality, and it delivers more through the integrations. Currently, there are 35+ integrations with various CRMs, marketing services, automation tools, etc., 5 of which are offered for free, including the essential MailChimp integration.
Unfortunately, Everest Forms doesn't wholeheartedly share this view. There's hardly anything for the free users, and even the premium plans are segregated into different plans. Critical features like Zapier are restricted for the highest bidder, while licenses on the lower end will get you only a handful of integrations like MailChimp, ConvertKit.
Layout features
If you plan to fetch user data, first, you need to focus on how to grab users' attention. Your form may be efficient and all, but if it is not styled well, it will go unnoticed, and you will not get any data. Hence, it is impertinent to style it nicely.
Fluent Forms has plenty of scopes in this regard. There are multi-column containers that will let you showcase your input fields side by side. Currently, upto six column containers are available, and all of them for free. Moreover, you can employ conditional logic on the containers to design your forms so that specific panels appear only when the user in question needs to provide specific information.
Similarly, Everest Forms also understands the need for a multi-column layout. Presently, there is an opportunity to present your form in two containers. However, it does not let you break only a particular row into multiple columns but the entire form. Moreover, you can only have 2 columns. These limit the users, and Everest Forms lags a little behind in the Everest Forms vs Fluent Forms debate.
Payment gateway
You may have a personal blog now, or a commercial one, or something else entirely, but you may decide to collect payments or donations at some point or the other. It is always better to be ready for these occasions.
Fluent Forms knows the urgency of such situations. Therefore, the form builder plugin offers integrations with two robust financial services. You will get PayPal, Mollie, RazorPay, Paystack and Stripe integrations with all the Fluent Forms' premium licenses, starting at $59.
Similarly, users of Everest Forms also get PayPal and Stripe integrated with their premium licenses. Although users can make payment forms effortlessly, not everyone will get that usability. To get PayPal Standard, one must purchase the Plus license at $129 a year, and if they need Stripe, they'll have to pay $70 more. That's at least 71% more expensive than with Fluent Forms.
Documentation & support
When you offer a product or a service, it is imperative to include detailed instructions on how to do certain things and perform operations so users know where to turn to should they face any difficulties.
This is why Fluent Forms takes ready measures, so users never feel abandoned. There is extensive documentation that walks users thoroughly every step of the way. And for users who need a better representation, there are graphic tutorials as well. Despite everything, should people face problems they need ready help with, there is a dedicated support team who work tirelessly to answer every support ticket.
The documentation of Everest Forms is also commendable. They describe a procedure in simple words that no user will have trouble following. There is a youtube channel that attempts to present them convincingly. However, there's only a handful of videos, and that too, quite old. Regardless, Everest Forms has a good support system in place. The free users are encouraged to talk in the forum, while premium support is restricted for the paid users.
Pricing
Finally, the key factor that one must consider is pricing. You may find the perfect product for you. But if it is not affordable, there's hardly any comfort for you. Lucky for you, both of these plugins come with freemium models.
Fluent Forms' free version presents users with a range of features like reusable templates, spam protection, in-depth analytics, form restrictions, conditional logic, 25+ input fields, CSV export, etc. And an upgrade to any of the premium licenses will unlock more awesome features like post/CPT selection, net promoter scores, form steps, chained select, payment forms, kanban boards, SMS marketing, webhooks, user registration, Zapier, etc. You will get all the pro features regardless of which license you go for.
On the other hand, Everest Forms allows for drag and drop fields, shortcode support, form preview, smart tags, honeypot support, etc., for free. And depending on the package you upgrade to, you may be granted conditional logic, reCAPTCHA, multi-column, CSV export, geolocation, form restriction, etc. However, to avail of the feature you need, you will have to pay something from $69 to $249 yearly.
Everest Forms vs Fluent Forms in a nutshell
Everest Forms is an efficient WordPress form plugin but with limited functionalities. In contrast, Fluent Forms is an ever-evolving plugin that keeps on giving. The decision is yours, but before making the final call, consider the following aspect.
Neat editor
Ample prebuilt form templates
Plenty of input fields
Generous integrations
Clean entry management
Spam protection
Smart layout
Support
We hope we could help in clarifying some confusion. We have some more comparison blogs if you are interested. You could say we are biased, so read the blogs to see if we actually make sense.